Power Rankings: NXT (10/29/17)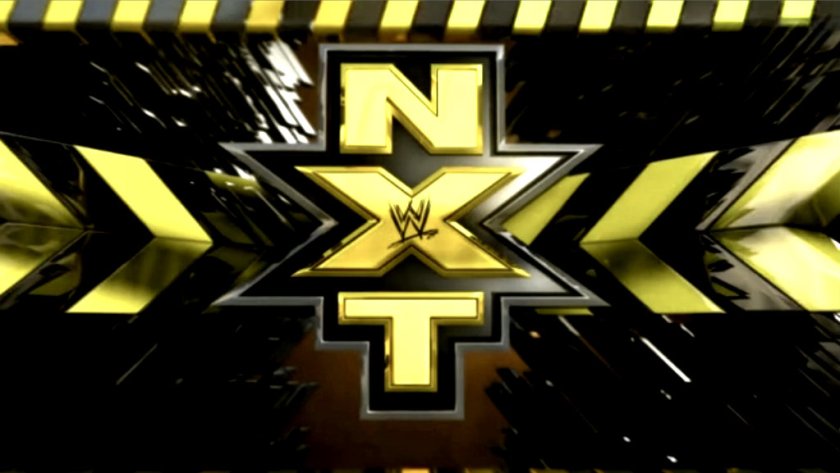 Leading into NXT Takeover: War Games this wasn't really an easy breakdown. Asuka vacating the belt, leaves a large power void in not only the Women's Divison but NXT in general. Then the Undisputed Era muddying up the Tag Division and starting some issues with Drew McIntyre, really took the long road to try and figure out a direction for the title pictures. Let's see how all of this finally shook out:
5. Undisputed Era
They come into NXT with a lot of pomp and circumstance coming out of Ring of Honor primarily. Adam Cole, Bobby Fish and Kyle O'Reily didn't waste any time attacking the champions and trying to recruit more people to their cause. Immediately kicking off a feud with Sanity has granted them Tag Team Title shots in the WWE debut of the Wargames match. They haven't showcased much of their ability so far and have been trying to just get over the heel character work, but purely off the merits of their resume, they are a top faction.
4. Aleister Black
Now in the last Power Rankings I was figuring the win over Hideo Itami would've put him into NXT Title contention, but, I guess not. He's got plenty of quality wins over wrestlers that had fairly recent matches for the big championship, yet, he's still in the upper mid card. This feud with Velveteen Dream should either be the last step before he gets a title shot, or his first loss and a new direction for a few months. Either way, he keeps winning, he's over, and fairly popular among the younger demographics, so stagnant or not, it hasn't hurt him yet.
3. Andrade 'Cien' Almas
Well it looks like he's finally getting his far overdue turn at main eventing a Takeover. After being involved in a four way match earlier this year for number one contendership, he just kept racking up losses and falling down the card. In comes Zelina Vega, and looks to have reinvigorated Andrade all while talking him into a title shot against Drew McIntyre. So the only thing that needs to happen now is Andrade winning the title, but that's neither here nor there. La Sombra is finally getting a push in NXT, now let's just hope he keeps the momentum going.
2. Drew McIntyre
His climb back to the top had a few great matches and a lot of heart and determination. Now though, he's only defended the title once on TV since winning it 2 months ago, so it makes it difficult to place him at the top. He's still a huge force, in stature and overall reception, but he's been on the interview train to lead into his Takeover match against Andrade. He doesn't exactly have a lot left to prove, and who knows, he may be looking at a fairly quick call up since he is a known product. How he performs at Takeover:Wargames will solidify his impact within the landscape of NXT.
1. SAnitY
We have a group of lovable psychopaths who the crowd eats up. Each member gets a large amount of crowd support and have enough skills to shine without needing gang warfare. Eric Young does have a track record of throwing together good factions (look at World Elite during his TNA time), but this group is special. Even while they are still establishing their face personas (which honestly aren't too much different) no one is complaining. They may have some competition for fan appreciation with Undisputed Era being "Indy darlings" but, until someone unseats them or they get called up, this faction is the best thing in NXT right now.
---
It took me a little while to put this list together because NXT hasn't really peaked my interest until recently. Losing Bobby Roode and Asuka at the same time hurt their top end a bit, so some of these storylines feel very patchwork. NXT Takeover: Wargames has a lot of potential to be huge, and I can only hope that the stories progress well also. Here's to hoping if any debuts or departures happen, it will still be healthy for NXT.
---
Always Use Your Head and visit the official Pro Wrestling Tees store for The Chairshot All t-shirt proceeds help support the advancement of your favorite hard-hitting wrestling website, The Chairshot!

---
Edge Of A Wrestling Revolution: Why Wrestling Is Seeing A Resurgence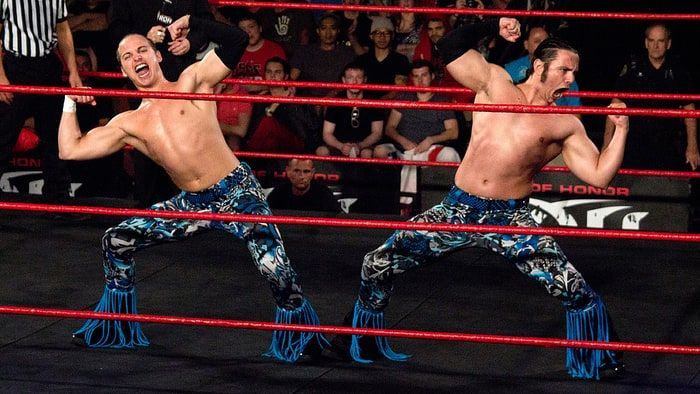 In the past, definitely 8 years and arguably the last decade, wrestling outside of the media magnet known as the WWE has been pretty much dead or dying. The last major competitor and the last remaining promotion from the territory system World Championship Wrestling folded in March of 2001, some seven months before I was born. This leads to a roughly 13-year drought of no promotions on anywhere close of a scale to WWE.
This all ends when AJ Styles' contract with TNA Wrestling (then considered the number two largest promotion in the US) expired and he chose not to renew. In January 2014 Styles made his return to Ring of Honor and with it, he quickly helped build a partnership with Japan's largest promotion, New Japan Pro Wrestling. This partnership has expanded greatly even since AJ Styles left in 2016. Most recently a Supercard put on by the two companies sold out Madison Square Garden in New York City. The last wrestling event that sold out MSG was a Monday Night Raw telecast in November 2009.
Similar to this is Cody Rhodes and The Young Bucks partnering up to create arguably the wrestling weekend of the year beating out WrestleMania by far in my opinion, All In. A non-WWE or WCW show to sell more than 10,000 tickets hadn't happened since 1994, if you exclude Lucha Libre shows and only count shows marketed towards English speaking fans that date goes all the way back to 1986. 32 years without an independent show selling 10,000 tickets and All In sells out 29 minutes and 36 seconds without a single match being announced.
There's more wrestling on TV nationally than ever. In addition to WWE's seven hours of original content every week you get promotions like Ring of Honor, Impact Wrestling, New Japan Pro Wrestling, Lucha Underground, Major League Wrestling, and most recently Ring Warriors who I discussed in my last article, all being signed to contracts to provide at least an hour of content each week to a major tv network available in at least 50% of American homes. Never before has more than 3 major companies be available in the majority of homes every week, now we sit at twice this number.
Those numbers don't begin to include smaller independent companies in the US and abroad such as House of Hardcore and Rocky Mountain Pro which use streaming sites such as Twitch to stream their content. This is a constantly growing medium that is attractive to smaller promotions because it is free to broadcast and popular with fans because it is free to view. Twitch has 15 million daily users and this number is constantly growing since their buyout by Amazon in August of 2014.
Live events have been popping up more frequently as well. In the state of Oklahoma, where I am located, the majority of the companies I work for are there and account for 9 shows. When I first was around independent wrestling there was an average of 2-3 shows a month. This pop in indy wrestling has also been heavy in Texas I can think of at least 10 promotions that have been founded within the past 5 or so years. More independent promotions means more local fans coming to shows, if a casual fan who comes to an independent show gets hooked and starts using these streaming services and sites, attending local shows, and watching the nationally available product as many hardcore fans do it only helps strengthen the wrestling community and help it grow so new content can be developed and produced.
Over the recent years wrestling fans have called out saying "We want a different product." for so many years we had one option and we got tired of it. That's when we saw the rise of Ring of Honor which really started the small promotion revolution and really they influx of international companies to the US with New Japan, now even promotions such as What Culture Pro, Defiant Wrestling, and the Wide World of Sports causing a stir in the US from across the pond. There is an independent company with some sort of streaming service or delivery service for every taste from southern rasslin' such as AML out of Winston-Salem, North Carolina to House of Hardcore and Combat Zone Wrestling bringing hardcore and deathmatches back to wrestling. It's almost hard to be a hater on today's wrestling scene because there is so much good content. Promote the good things that you like and ignore the things you don't and the whole wrestling business gets better.
So hopefully this article makes you want to go out and watch more wrestling live, on cable, online, it doesn't matter but go and enjoy and spend your money on independent wrestling it keeps guys like myself and my fellow Chairshot writer "Sly" Jordan Fox going to see the fans funding us, funding a business we all share a mutual love for, and having a good time with people who enjoy the same crazy things we do. Keep the love of wrestling alive.
Wrestling with the Revolution from the Desk of James Southard
---
Always Use Your Head and visit the official Pro Wrestling Tees store for The Chairshot All t-shirt proceeds help support the advancement of your favorite hard-hitting wrestling website, The Chairshot!

---
Honestly, Is Rusev Even That Great?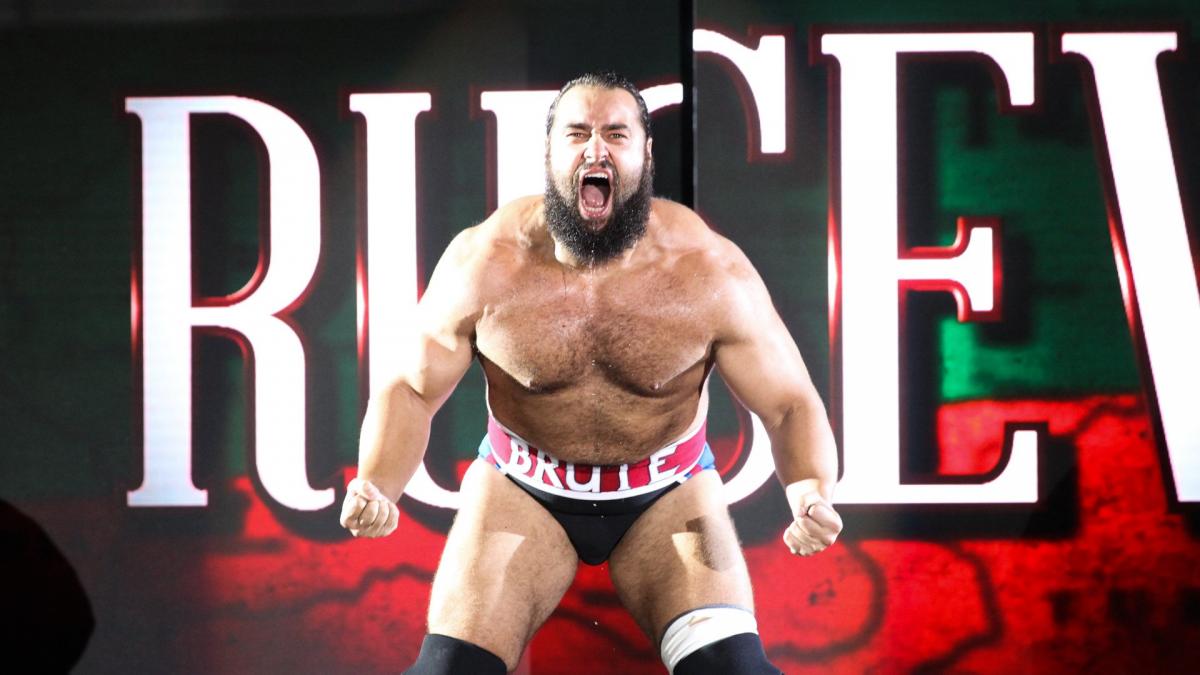 The Bulgarian Brute has fallen down the ranks a bit in the past month. At Extreme Rules in July, Rusev was in Smackdown's main event match. It was Rusev's first ever world championship match in WWE, and his first taste of the main event of a PPV.
Fast forward a month later, and he is slated to be on the SummerSlam kickoff show in a mixed tag team match with Lana against Zelina Vega and Andrade Cien Almas. Although Cien and Vega are fantastic talents, facing emerging talent is typically a demotion of some sort.
Many are sad to see that Rusev is not utilized as a consistent main event player on Smackdown, but (get your boos ready) I'm not really sure that he's good enough to warrant it.
Rusev's Positioning
Rusev Day is a fun gimmick, and WWE lost out by not pushing Rusev when the gimmick was at its height: true statement. If anyone should've been given a chance with a world championship, it should have been him instead of Jinder Mahal: true statement. He is great on the mic and is ready to be a top player in the company: now that's where I'm not sure.
I truly believe he is a great competitor. I believe he has in ring skill that rivals almost anyone in the WWE and I think he has a wealth of potential. However, there aren't many other aspects of his character that really allow for a connection.
Extremes & Promos
To be fair, WWE has not given Rusev enough for him to soar. However, I was really looking to him to push the envelope and try something different in his first world title feud. His program against AJ Styles was rather forgettable. The match at Extreme Rules was very well done, but the build really left a lot to be desired.
For one thing, most of the feud centered around Aiden English. I can understand that he's a part of the whole Rusev schtick, but the he never really broke out here as I thought he would. English kept getting floored by Styles and Rusev never followed up with an impactful promo to get everyone invested in the feud. This was a combination of WWE's mishandling of Rusev's heel/face dynamic, and Rusev not letting his character loose and breaking boundaries in his processes.
From that feud, I really learned that Rusev's promo delivery does not match his gimmick. He is quite calm and collected when he goes through a promo, which is sleep inducing to me. The Rusev Day chants and Aiden English are really all he has to get the crowd riled up. I don't think I've ever been impressed by anything he has done on his own besides the first Rusev Day celebration segment.
Conclusion
I would love for Rusev to be one of the greats, but as of now he's really not. A chant does not replace character and personality- that goes for both WWE and Rusev on their creative directions. Sometimes it's a vicious cycle where a competitor wants opportunities, but WWE simply doesn't invest enough in them to see what they can do. The result of this program with him was bland on both sides.
Am I mad that Rusev is on the SummerSlam kickoff? Yes. To go from WWE title match to the kickoff show is ridiculous, but there was no fire from him during that world title feud. There was nothing drawing me to him, and I was only drawn to Rusev Day.
WWE has to step their game up, but so does Rusev. If he wants to be one of the top guys, he has to start taking chances and really playing his character the way he believes he should be portrayed if he wants any shot at the world title again.
---
Always Use Your Head and visit the official Pro Wrestling Tees store for The Chairshot All t-shirt proceeds help support the advancement of your favorite hard-hitting wrestling website, The Chairshot!

---
Carmella Could Use A New Sidekick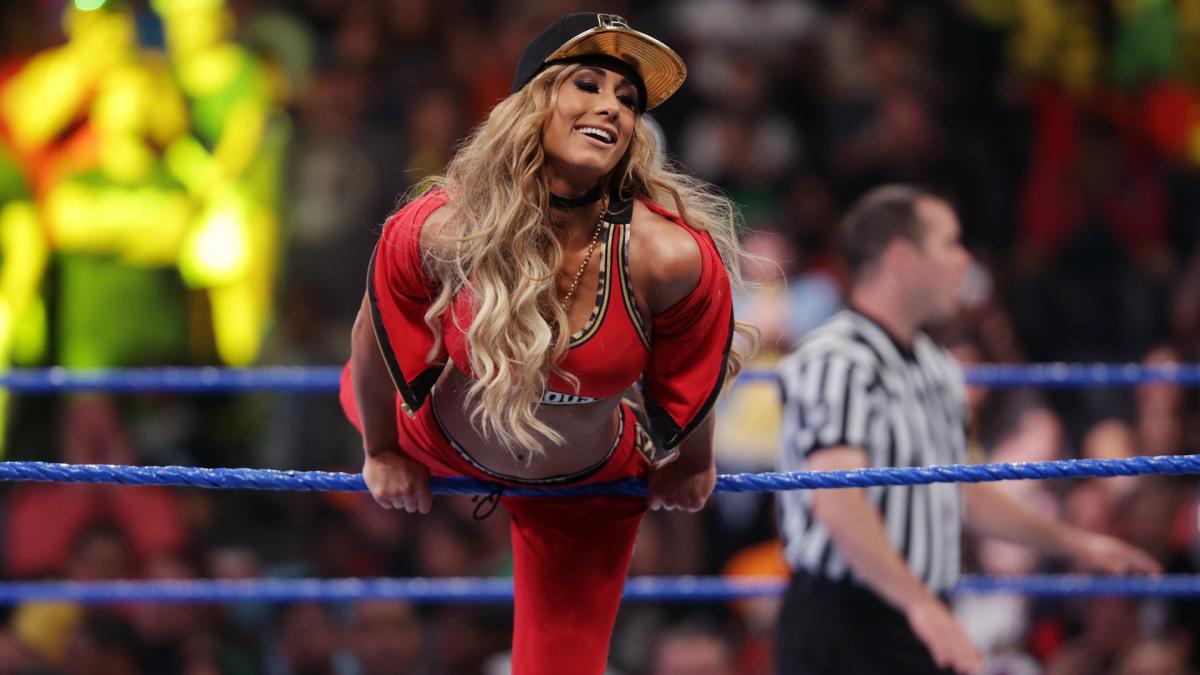 Carmella is one of Smackdown's top female stars. While her wrestling skills aren't the best, her charisma and ability to cut promos makes her an excellent heel. Whether she's cheered or booed, Carmella gains everyone's attention when she's in the ring.
Her partnership with James Ellsworth helped make them both stars. Ellsworth played a huge role in helping her win the Women's MITB briefcase, then he returned after a seven-month absence to help her retain the Smackdown Championship against Asuka.
But now that Ellsworth's gone (permanently this time), Carmella finds herself alone as she gears up for her next championship match.
However, knowing Carmella she'll have an ace up her sleeve and there could be some interference in the match, leading her to retain the championship.
So if Carmella enlists the help of a new sidekick, who will that person be?
Let's take a look at a few possibilities.
Asuka
This one seems far-fetched since they just had a championship match at Extreme Rules back in July. But with WWE, they've done some crazy stuff before and Asuka aligning with Carmella would be a WTF moment.
Carmella is good at manipulation and she could entice Asuka with another championship opportunity if The Empress of Tomorrow is in her corner at SummerSlam.
Naomi
Naomi is one of Smackdown's popular stars, yet the former women's champion hasn't been part of a big storyline in a while. Many of Naomi's fans would love to see her part of the championship picture again and becoming Carmella's sidekick could be the boost Naomi needs to rejuvenate her career.
Mandy Rose and Sonya Deville
With the odds stacked against her at SummerSlam, Carmella may need the help of two people. That's where Mandy and Sonya come in.
The two women made their main roster debut as heels when they teamed with Paige to form the group Absolution. When Paige's injury forced her to retire from wrestling, Mandy and Sonya decided to remain a tag team.
With Paige as the new Smackdown general manager, she and Carmella have butted heads when it comes to championship. If Carmella wants to keep the title and piss off Paige, what better way than to team with Mandy Rose and Sonya Deville.
The IIconics
Billie Kay and Peyton Royce were a popular heel duo in NXT, but like many stars once they hit the main roster, their momentum stalled due to lack of creative direction.
They're good wrestlers and have had matches with Becky Lynch and Charlotte, but if The IIconics want to maintain a huge presence on Smackdown they need a good storyline. Having them team with Carmella could be just the thing to get them over with the crowds.
Plus, let's not forget that if it wasn't for them, Carmella never would have cashed in and won the title from Charlotte.
All these ladies are good choices to be Carmella's potential sidekick, although I have to admit I'm partial to The IIconics because their alliance with Carmella would be fabulous.
Come Sunday, we'll see what tricks Carmella pulls out to win and if she'll have someone to do her dirty work.
---
Always Use Your Head and visit the official Pro Wrestling Tees store for The Chairshot All t-shirt proceeds help support the advancement of your favorite hard-hitting wrestling website, The Chairshot!

---