Chris Jericho Versus Kenny Omega: Is There more to This Story?
With rumors circulating for well over a year about Kenny Omega joining the ranks of the WWE, and after a couple of weeks of back-and-forth jabs being thrown via Twitter, it was revealed that the fans will get a dream match for the ages on January 4th, 2018. Chris Jericho and Kenny Omega will face each other at NJPW's Wrestle Kingdom 12 in the Tokyo Dome for Omega's IWGP United States Championship. There are many things floating around the web surrounding this crème de la crème match, but the question that begs for an answer: is there more going on here? This reveal of this match leaves folks like me wondering what truly is happening. Maybe looking into the years leading up to this match will help us answer some of the questions for ourselves. Analyzing the interactions that both NJPW and WWE have had with other companies can help us gain some perspective on their respective business models. And yes, I am bringing up business because a match of this caliber is best for both businesses in my opinion. But first, let us take a look at the tale of the tape.
Despite Jericho stating multiple times over the years that he would only wrestle for WWE, it is obvious now that such is not the case. We have already witnessed an attempted invasion of RAW in Ontario, CA by the Young Bucks, Kenny Omega's running buddies in The Elite, who also call New Japan home. This "invasion" that saw the Bullet Club show up in front of the Citizens Business Bank Arena led to former creative writer and longtime indie wrestling star Jimmy Jacobs, to be terminated for taking a selfie. It seemed innocent enough at first, but the photo taken with Cody Rhodes, Adam "Hangman" Page, and Marty Scurll led directly to the ousting of Jacobs from the ranks of WWE.
We are now aware that the Young Bucks will be one of the headlining acts at Jericho's Rock N Roll Wrestling Rager at Sea. When the short Twitter war between Jericho and Omega began, speculation abounded that they were building to a match that would take place on this cruise ship event that Jericho happens to funding himself. Instead, as seen in the video above, the ante was upped significantly and it has become Alpha vs. Omega at the Tokyo Dome. The Young Bucks call Ring of Honor and New Japan their respective North American and Japanese homes.
Signing The Bucks to wrestle on his cruise is what most likely what set Jericho on this path of working with other promotions, especially NJPW, which ran a pair of events in the U.S. on July 1st and 2nd and just announced that they will return on March 25th. The July events sold out faster than a bullet from a gun and you can expect the same when tickets are announced for a venue almost double the size in March.
One of the rumors that I want to address here is Chris Jericho's contract status. Jericho is NOT presently under contract with WWE. So, this match should be no indication of a feud with the company that was his bread and butter, mainstay for 18 years. One important thing to remember here is that if Jericho competes at WrestleMania in 2018, and I believe he will, the self-proclaimed "Greatest of All-Time" would be only the third wrestler in history to wrestle at both WWE's and NJPW's marquee events. The first to do this was AJ Styles in 2016, followed by Cody Rhodes who participated at WrestleMania in 2016 and Wrestle Kingdom in 2017. I would also like to reiterate that Jericho, in doing this match, is returning to NJPW at its most explosive period in many, many years.
So, what's the big deal about Kenny Omega? I have been asked by many of my personal friends why I subscribe to more than just the monopolized WWE product of the states. My answer is this: I remember the days of territories and how they fed the true talent to the major promotions. I remember, as a kid, getting the opportunity to see dream matches across promotions. This is what this match as well as WWE's acquisition of Styles, Karl Anderson and Luke Gallows is all about to me. Omega himself mentioned in his promo regarding Jericho's challenge that he himself always felt that he would bring NJPW to the world stage. I honestly believe that he will. I also want to give those of you who may not follow as hardcore as I do some insight on who this man, The End, The Omega is.
Kenny Omega is such an avid gamer that he took his ring name and his dubbed his finishing move based on the Final Fantasy video game series. Omega pays homage to the Omega Weapon as well as Sephiroth with his One-Winged Angel. The video game appearances in the squared circle continue as, especially in his earlier years, he would often execute a Street Fighter style Hadouken as part of his repertoire. He has actually competed against Xavier Woods at the World Series of Gaming and frequently uploads gaming clips to his YouTube channel. But there is much more to this NJPW superstar.
For starters, he is straight edge just like Daniel Bryan and CM Punk. He was the first non-Japanese wrestler to win the G1 Climax, New Japan's weeks long round robin tournament. Andre The Giant and Hulk Hogan are the only two other foreigners to win New Japan's biggest tournament (in 1982 and 1983 respectively), but those wins were long before it became the massive event it is today. No matter how you look at it, that's some incredible company to be rubbing shoulders with. Since 2012, winning the G1 Climax is essentially the equivalent to the Royal Rumble as the winner goes on to challenge the IWGP Heavyweight Champion at Wrestle Kingdom, NJPW's analogue of WrestleMania.
Speaking of Wrestle Kingdom, at the 11th edition, Kenny and Kazuchika Okada, who was the IWGP Heavyweight Champion then and will continue his reign until at least Wrestle Kingdom 12, were awarded a 6-star match according to wrestling's premier journalist Dave Meltzer. In what feels like another lifetime altogether, Omega actually wrestled a blow up doll and a little girl in the past, when he called the DDT promotion his home in Japan. Omega himself admitted on Talk is Jericho, that the latter was one of his favorite matches of all time. Yes, you caught that right, Omega already has, at the very least, and amicable relationship with Chris Jericho, which makes their Twitter battle seem even less like a "shoot" in retrospect.
Believe it or not, Omega was part of WWE developmental at one time, wrestling in Deep South Wrestling from October 2005 until August 2006. He stated that he left the company due to the cliquish nature of WWE and its backstage politics, citing Bill DeMott, Jody Hamilton and Bob Holly specifically as difficult to work with. According to Kenny, there were fellow developmental superstars whom became friendly with DeMott outside of work and became DeMott's buddies. When calls came down from WWE for recommendations of who to move up, Kenny stated DeMott would refer his friends, regardless of their level of ability in the ring or out. This left a sour taste in Omega's mouth as he briefly considered leaving professional wrestling and pursued a career in MMA, but it lasted for less than a month. It was a farewell match for AJ Styles in the PCW promotion, which Omega considered to be a temporary return, that he credits with falling head over heels in love with the sport he had almost left behind and he has never looked back.
The announcement of the match between Omega and Jericho has blown open the thoughts in my brain of a subject that I have been considering for approximately two years. The globalization of WWE through the acquisition of smaller promotions throughout the world. In essence, going back to what made wrestling admirable, entertaining, and most of all able to create a sense of competitiveness between regions and promotions. Different cultures and values are what make the promotions of America, Mexico, and Japan so different. But you can even compare many aspects of Combat Zone Wrestling to the WWE product and you feel like you are watching a completely foreign product.
I am basing my thought process on the idea that the return of a system reminiscent of the old territories may be on the horizon. There have been rumors of mergers between companies, in recent memory there was even a rumor that WWE was considering buying Ring of Honor. It turned out to be a discussion about content that never materialized, but it was something that people legitimately believed was possible based on the climate of wrestling today.
It is no shock that the globalization of the WWE brand is at an all time high. We have witnessed growth in the U.K. and India. This is supported by the recently minted United Kingdom Championship with a speculated 5th brand via the WWE Network. We also see this with the WWE Championship ending up on the shoulder of Jinder Mahal in what is, in my opinion, a purely political championship reign. It has included two trips back to the nation of his descent, one oh which resulted in the signing of two Indian women to WWE developmental contracts .
With this level of expansion already taking place it could possibly be in NJPW's best interest to be "with" the WWE or suffer the possible collapse of the promotions all together. It is no secret that Vince always gets what he wants, one way or another. The benefits of such an alliance are already being seen in the various independent companies such as Evolve, ICW and Progress, all of which have formed working relationships as part of the WWE coalition. Not only do they receive recognition from the industry's top brand, but also likely some financial assistance and the occasional promotional crossover matches.
In early 2014, Ring of Honor and New Japan announced a working relationship that continues to this day. In August 2015 it was announced that New Japan stalwart and Japanese legend Jushin Thunder Liger would appear at WWE's NXT Takeover: Brooklyn event. ROH was running an event using New Japan talent the same night as the NXT show, right in the same borough, hosting a Field of Honor event in the Brooklyn Cyclones' baseball stadium.
Details of the transaction that led to the Liger vs. Tyler Breeze match were hush hush. Paul "HHH" Levesque actually denied trying to interfere in the NJPW/ROH relationship, but included an important phrase while making said denial: "I will do what's best for business even if it interferes with another business model, because I have to worry about my own business model." This comment came only a few days after it was announced that Liger would be present at Takeover. To note, ROH had announced New Japan talent for their Brooklyn show months before any of this took place, but we have no idea when negotiations began for the Liger appearance.
This marked the first time that WWE worked with any promotion from Japan in many years. Was this the beginning of the joining of the two mega promotions from two sides of the globe? According to reports, ROH was completely unaware of the booking and in my opinion this is even low by wrestling standards. A legitimate double cross! It should be noted that at the time, as he often is, Liger was under a contract that allowed him to take bookings anywhere but, it should also be noted that NJPW was actively promoting his upcoming appearance in NXT. There was speculation that this booking was partially related to ROH putting out an action figure of Kevin Owens as his ROH persona Kevin Steen, clearly as a way to capitalize on his recent debut on WWE television. Only the Authority knows the answer to this question as I am sure this was discussed behind closed doors and not many were privy to the information, and surely there was much more to it than that.
It has already been confirmed, as I stated above, that WWE had talks with Ring of Honor about their tape library. Other rumors include a possible bid for WWE to buy out Impact Wrestling. Between that rumor and the speculation at the time that WWE was looking to buy ROH, not just some content, that their goal was to shut down both promotions and use their tape libraries as an addition to the WWE Network. That is an unsubstantiated claim at best.
With the recent invasion of the Young Bucks, the acquisitions of various wrestlers such Sami Zayn, Kevin Owens, Neville, Seth Rollins and countless others from the independent wrestling scene, I feel that this would be suicide for WWE, which has grown so large that they need the smaller promotions to feed the roster of today. It's especially important with NXT essentially serving as a third brand behind RAW and SmackDown, not just as a stepping stone between the indies and big stage of the main roster. Is it possible that WWE showing their ability to bully a company like Ring of Honor was a play at trying to get New Japan to play ball with them instead of the promotion that is effectively the second largest wrestling operation in North America? Maybe NJPW and ROH were already thinking about working with WWE since Vince and company were already raiding talent left and right from everywhere imaginable, including them, who are ostensibly the second and third biggest wrestling companies in the world.
In December of 2016, President of Bushiroad (parent company of NJPW) Takaaki Kidani spoke about this exact possible partnership, at least with WWE in the future. He was not opposed to the idea of joining forces. He openly stated, "You are either with WWE or against them." Kidani acknowledges WWE's next generation star shortage and realizes that they have the financial ability to milk from any single promotion that they see fit. Kidani wants to use this as his angle into a WWE cooperative. In 2016 alone, NJPW saw the loss of Shinsuke Nakamura, AJ Styles, Karl Anderson and Luke Gallows. If NJPW is this open about their relationship and continues their already strong relationship with ROH, couldn't all three in essence become key players in a globalized, territorial, wrestling dream come true? It would be especially exciting for those of us old enough to remember the days of grainy footage of the NWA, WCCW, and AWA.
This move would carry the weight of decades of irony. It is so similar, if this is the plan, to what Vince McMahon himself destroyed, with the final realization of his dream coming with the fall of WCW, the final competitor he had left after the territory system was disbanded piece-by-piece.
In a nutshell, WWE would be going away from the McMahon model of monopolization and instead liquidating back into a system of smaller areas that would all be part of a much bigger whole entity. The main difference here is that this would be global instead of limited to North America. This, if true, could go a long way in eliminating the monotony of dry storylines and limited character development that pervades today's WWE product. For this to be successful, each territory would have to be guided by an affiliated promoter or booker but not directly governed by WWE and their creative process. This would allow WWE to not only secure TV time for their own newly integrated territories, but they could also put an even bigger emphasis on social media and the internet as a whole, which is how most smaller promotions disseminate their products anyway.
I think this would offer a reset button to the entire professional wrestling industry worldwide. A much needed change, in my opinion. And in the words of Randy Savage, "The cream always rises to the top!"
The Good, Bad and Ugly: NXT (01/16/2019)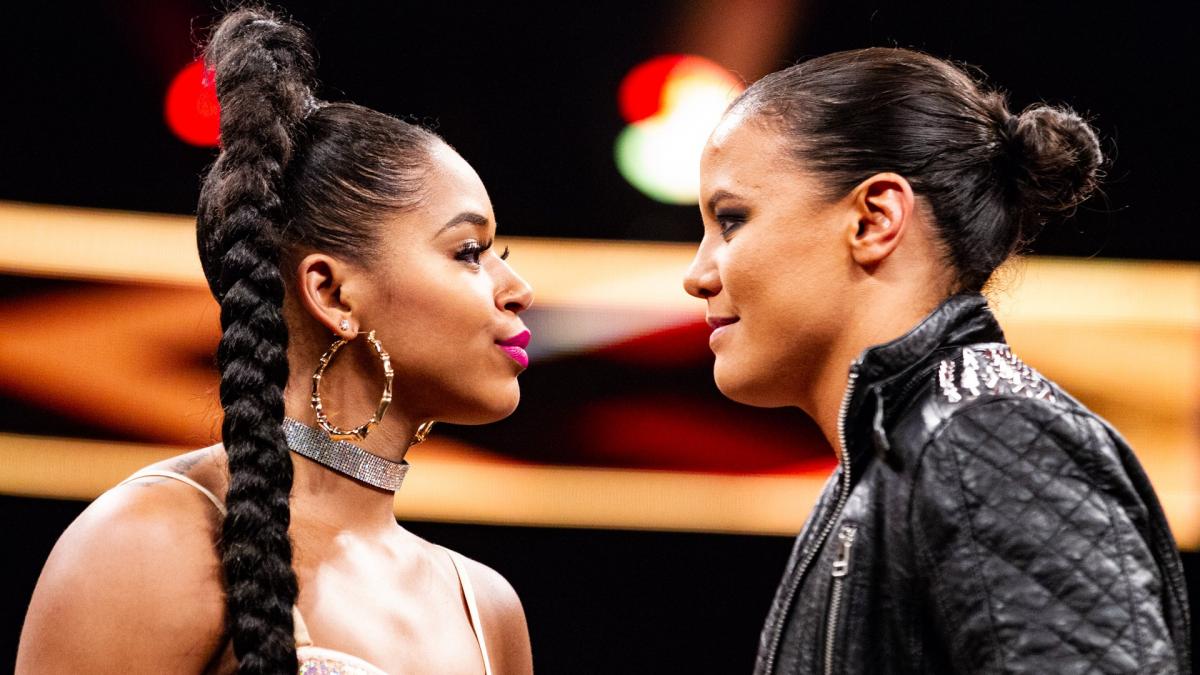 Bobby breaks down the most recent episode of NXT. Does it play out like we all expect?
NXT was back to its usual self last week.  A whole lot of action, tremendous storylines, and excellence.  This week, we hope the Good times will continue.  They cram a lot of Professional Wrestling's finest into a small hour long segment proving less is more.  With another week of new content will NXT ever be anything but Good? 
THE GOOD
Bianca Belair Promo
This match with Shayna Baszler will be incredible.  Both are so dominant and contrast each other's styles so well.  Glam vs. Gloom.  Belair had a more than impressive win over Nikki Cross last week and it certainly got some people's attention.  Her mic skills are sincere, and smooth.  She has a lot of "it" factor.  Of course when you put Baszler's name in your mouth, she isn't going to be far behind.  Baszler interrupted Belair, in tow with her Horsewomen.  Baszler is fantastic and demands attention, but Belair held her ground and the two had a Good exchange.  Belair finally had enough and literally slapped the spit out of Baszler.  She poked the bear and for the time being got away with it. 
Johnny Gargano vs. Humberto Carillo
Carillo nearly won the 205 Live Championship this week, and has some skills.  Gargano can work anyone so this was a decent match.  A lot of flying around, huge moves and smooth entertaining action.  Carillo hit a sick "missile dropkick" followed by a "standing moonsault."  He is impressive, but Johnny Wrestling wasn't going to be outdone and crushed Carillo's momentum and face with his "slingshot DDT" for the victory. 
Kassius Ohno vs. "Limitless" Keith Lee
Two huge, physical beast going head to head.  This is going to hurt.  Ohno is one stiff bastard but Lee won't be one to get beat around.  Lee was dominant early on, overpowering and out finessing Ohno.  Lee is so impressive, you never know what he is going to do.  He has the power and agility rarely seen on any platform of sports.  Ohno didn't lie down though, he got in his shots and got the big guy down with brutal kicks.  Ohno had control until he got a back full of knees on a senton attempt.  Lee wouldn't turn back from there.  He just overpowered Ohno, tossing him around and hitting a slingshot cross body for a near fall.  The ref got in the mix and knocked down just long enough for Ohno to get in a "low blow" for a cheap but much needed win for Kassius Ohno.  Matt Riddle made the run in due to the cheap victory but only Good for a staredown.    
THE BAD
Street Profits vs.  The Metro Brothers (Chris and JC)
The current EVOLVE Tag Team Champions have been appropriately hyped.  A lot of fans have no idea who they are, but they can certainly work.  The Metro Brothers have a Good look as well.  This had match had decent potential heading into it, as both teams had a Good energy heading in.  Unfortunately this was a quick match, and didn't showcase anything special.  Street Profits win decisively.  The celebration was short lived though as the "Forgotten Son's" who truly were forgotten by most.  These bad ass bikers beat the hell out of Street Profits and the crowd was not amused.  Not NXT's greatest stuff, and a surprisingly disappointing opening match.
THE UGLY
Adrian Jaoude vs. Dominic Dijakovic
Jaoude a black belt and badass looks like a serious dude, and we already know how intense the New England Native Dijak is.  He destroys his opponents.  Unfortunately we saw a lot of awkward "mat" wrestling.  The problem is if you do mat wrestling, it cannot look half assed and both competitors have to be able to go with it.  We didn't see that here.  This was boring, and didn't do anything for the audience.  Dijakovic Wins and it couldn't have ended fast enough. 
FINAL
GOOD- 3
BAD- 1
UGLY- 1
OVERALL-  Good, but not as Good as usual.  Some of the action was more than disappointing but honestly nothing is perfect.  NXT is more often than not, a fantastic example of Professional Wrestling's potential.
The NXT product is just unreal.  The promos have substance and are straight to the point.  The talent on the roster even with the "call ups" seem to replenish and feed the well-oiled machine without a hiccup. The word is that an extended time slot may be in the works for more action.  As said earlier less is more, but if they don't fill the extra time with crap and just more expected Gold of a typical NXT, more is just better.  However this week it wasn't up to par. It seems that as usual the Good outweighed the Bad, but this really wasn't their best.  Onto the next week, which are the "take home" shows for an action packed weekend.  See you then!
All In For a New Era Of Pro Wrestling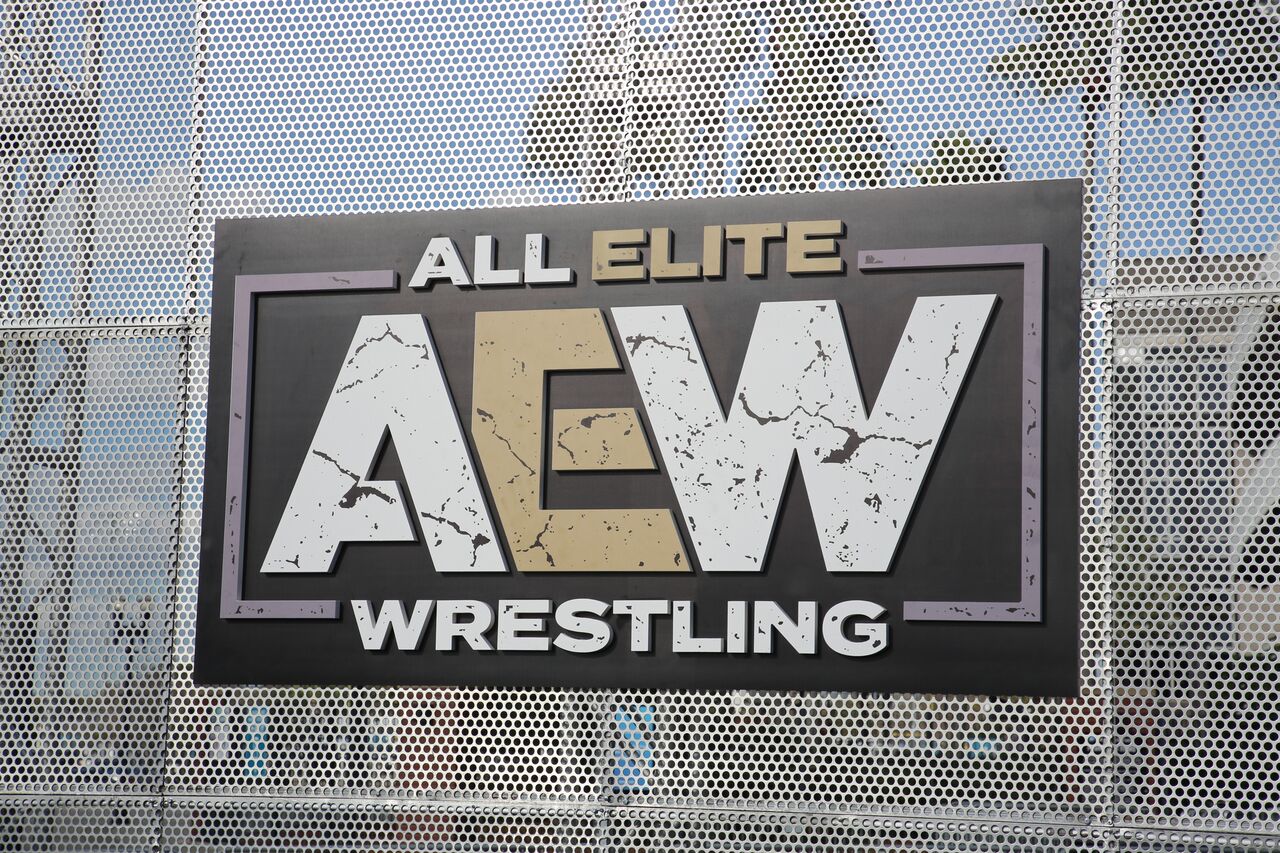 Corey Taylor makes his debut for The Chairshot Ushering in a new era with All Elite Wrestling!
IT BEGINS
Unlike people who know don't follow pro wrestling or that watch it as a casual fan, I am different. Watching wrestling has been my passion since I was young. Then throw in the fact I'm a writer it gives me a very interesting outlook on the industry. I watch not just because I love it but because I study it on a creative level. I fell in love with WWF right from the start. People ask me 'how?' or 'why?'
It started in 1991. I was just two years old. Young, right? Yeah, I told you. My dad was channel surfing when he flipped to WWF, and that was it. From that night forward I was hooked. At thirty years old, still passionate to the point I study the wrestling industry as much as possible. Do I know everything? No, but I do know a lot and throw in my writing background which makes the passion run deeper. The late 80s early 90s was such a magical time. The era of Ultimate Warrior, Randy Savage, and Hulk Hogan was lighting up the federation in the early '90s. This continued until the WWF ushered in a "NEW GENERATION." Wrestlers like Bret Hart and Shawn Michaels who were tag team specialists set off on single careers and became leaders of the new era.
Media mogul Ted Turner, the CEO of World Championship Wrestling, had a chat with Eric Bischoff, one of his B-team announcers. "How do we compete against WWF?"
Eric Bischoff said the first thing he could think of, "Go head to head with the WWF every Monday night." Turner concurred and gave him the prime time Monday night slot. They shook WWF to its core for 83 weeks.
MONDAY NIGHT WARS
WWF was still going the kid-friendly over the top character's route, and fans started to flee from the product, and the company was financially struggling. WCW, however, was flouring with its more reality-based storylines and was bringing in bigger numbers. Most of the stars of the 80s and early 90s from WWF jumped to WCW. During this period, WWF wrestler Lex Luger appeared on the first episode of Monday Nitro a day after his contract expired. A year or more earlier Hogan and Savage had left WWF since their presence became irrelevant due to WWF's youth movement but even the young talent they were making stars started to leave, like Kevin Nash (also known as Diesel in WWF) and Scott Hall (known as Razor Ramon) shocked the wrestling world by jumping to WCW.
WCW competed with WWF/E "head to head" and won every week for 83 solid weeks! Wow, you would agree with me that this was a rating beatdown. This challenge outright brought WWF ratings crashing down but, the WCW's ego started their downfall. How?
WWF pre-taped their Monday night Raw on various weeks and when they did WCW would give away the results. Then on the 83rd week, they made a mistake that'd cost them. Live on air they announced that there would be a new champion on the other show (WWF Raw.) That night, Mick Foley won the WWF Championship, and WCW knew it was happening because it was pre-taped. Tony Schiavone said with disgust "That'll put butts in the seats." However, the fans switched over to Raw and WCW's ratings never recovered. This development further fueled the WCW's doom. Based on the responses from various sources, a lot of things led to her downfall in 2001, but on a fateful day in 2001 Vince McMahon "bought
WHY THE HISTORY LESSON?
I know what you are wondering. Why bring you on this trip eighteen years back in time down memory lane? Here we are in 2019. WWF; now known as WWE is still standing though on bent legs. They're still going strong but are struggling with consistently keeping momentum and ratings are down. Even with its long-lasting virtue, it is struggling to keep the fans entertained.
Don't get it all wrong WWE is still a juggernaut but for how long? Some people blame it on Monday Night Raw being three hours while others say it is because of Vince inconsistency with his fans and all other sorts of assumptions. There seems to be a new dawn for WWE in 2019. They will either flourish or fail. WWE is about to witness the competition it hasn't seen in 18 years.
It all started four months ago, on the first of September 2018. After months of intense preparation and planning, Cody Rhodes, the son of a legendary pro wrestler, and a pro wrestling mastermind, the late Dusty Rhodes, along with Nick and Matt Jackson, the Young Bucks put on a well-planned event that sold out the Sears Center and put on a stacked successful show. It was AMAZING! An exciting combination of amazing in-ring competition, blasts from the past and an entertaining yet bizarre moment.
Jay Lethal restored his Black Machismo gimmick with Randy Savage's brother Lanny Poffo by his side, there was this very emotional NWA championship match between Nick Aldis and Cody Rhodes and to cap it all, everyone also enjoyed the challenge between Kenny Omega and Pentagon Jr, with a shocking appearance by Chris Jericho. It was the wrestling event wrestling fans have been waiting years to see. At one point I had to rub my eyes and wonder if I was seeing what I thought I was seeing. With Adam Page in the ring after a match, Joey Ryan's crotch appeared on the screen and began to…well…stiffen, Followed by inflatable phallic druids heading down to the ring and the world saw the "Res-erection" of Joey Ryan. I was standing there both traumatized and entertained. It was unique, to say the least.
ALL IN was such a success, on January 1st they announced on BEING THE ELITE the YouTube channel they were going DOUBLE OR NOTHING. This was followed by a second announcement, the birth of All Elite Wrestling. The Bucks, Adam Page, and Cody Rhodes were starting their own wrestling promotion. As days went on, they announced that top female independent talent, Brit Baker was joining the company and the official disclosure of the financial backers being the Khan family, owners of the Jacksonville Jaguars. Reports say they are investing about one-hundred million dollars into the startup of the company.
Wow! That's a massive amount of cash.
Announcements on more names attached to the promotion came on the 8th of January, at a press conference hosted by All Elite Wrestling. The first names were called to the stage to start things off.: (So Cal Uncensored); Frankie Kazarian, Christopher Daniels, and Scorpio Sky and signed by All Elite Wrestling. Then the former WWE Cruiserweight champion PAC and Chris Jericho, one of the biggest free agents in the industry appeared at the rally.
According to The Bucks and Rhodes, they testified that they had a goal of putting ten thousand people in a building a few months ago, and they succeeded. In their words, they revealed that they never let their friendship affect them in their profession, and their comradery will be one of the driving forces of what makes AEW successful. I ran through the lists of announced names, Cody Rhodes, Young Bucks, Adam Page, Brit Baker, So Cal Uncensored, PAC, Chris Jericho and am predicting a ton of success of ALL IN but the similarities and the differences between AEW and WCW were clear.
HISTORY REPEATING CORRECTING ITSELF
An obvious similarity is that billionaires funded both WCW and AEW. WCW, however, focused on already established big names from WWE while AEW is concentrating on guys who have made their names for themselves or have yet to make a name for themselves. Even former WWE wrestlers like Pac and Jericho left WWE and have done a great deal to brand themselves separate from their WWE careers. WCW had pizza guys and network execs running the company before and after Eric Bischoff was in power, but AEW has The Bucks and Cody Rhodes leading the charge and looks to be in control of things on a creative level, and that will be a significant catalyst on why AEW can outrun WCW.
Unlike WCW, in AEW, there are no egos, no politicians, no random individual who does not know the trends in the wrestling industry. AEW, however, is anchored by people who are in the wrestling business and financially backed by someone who loves the wrestling business. The trending news does not stop here. There had been rumors that big networks are looking to have AEW on their network and another aspect reminiscent of WCW is the fact that one of the big networks looking to get AEW is none other than the former home of WCW Nitro the TNT network. Could we see a rebirth of the Monday Night Wars? Dare we dream?
The wrestling business is changing, and this could be a wake-up call to WWE to focus and make an impact and keep the momentum going while also giving fans an alternative in AEW. It will be an exciting few years and will be crucial for WWE, AEW and the pro wrestling industry as a whole. It's an exciting time to be a fan of the product now even more than ever. However, if WWE or AEW needs a writer on their staff that has been following the industry for 27 years and had ten years of writing experience, I am available, reach me.
To get the latest news on All Elite Wrestling, tune in to your favorite pro wrestling news sites. Tune into Twitter and Being the Elite YouTube channel to get the news.
To contact me: Coreyt0304@gmail.com