Does Dolph Ziggler Need A Manager?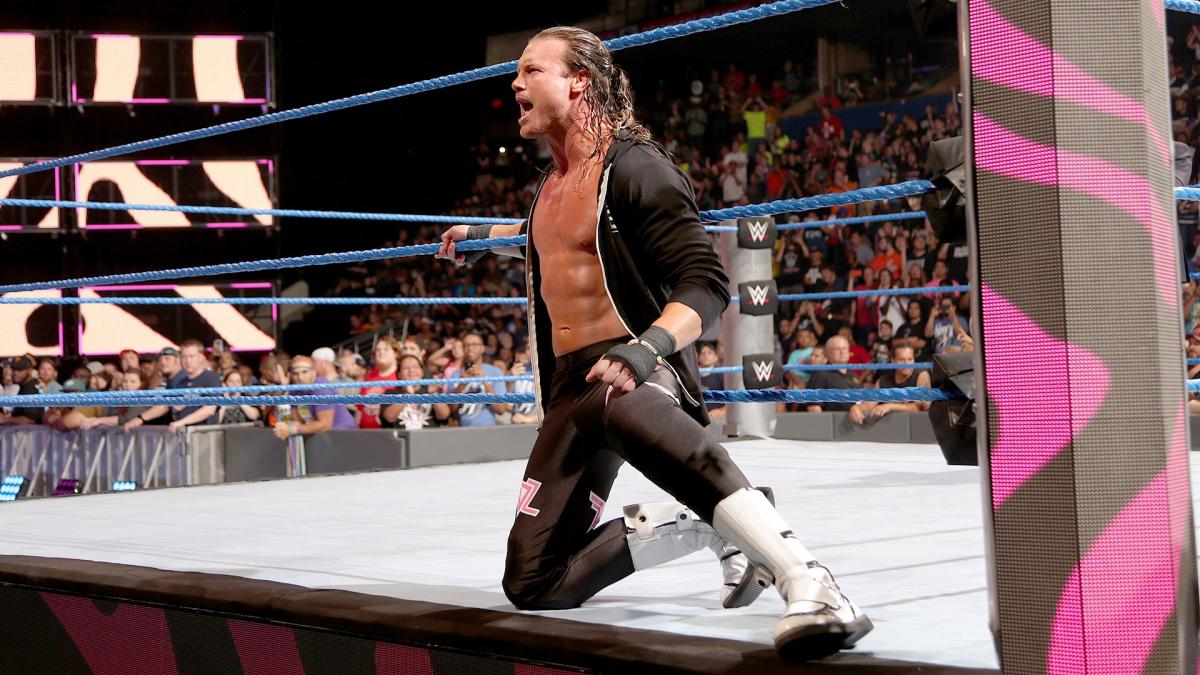 Not too long ago, Dolph Ziggler was considered one of the best wrestlers in the WWE, possibly undervalued by the company but never underappreciated by the fans.
Lately, that viewpoint has turned from "undervalued" to "stale."
Once one of the most talented and sought after performers on the roster, Dolph Ziggler has been relegated to elevating Bobby Roode and (perfectly) selling spinebusters for legends on supercharged house shows.
Spinebuster by Arn Anderson this is #starrcade 2017! pic.twitter.com/vcoV4e8G2c

— Jonny Fairplay (@JonnyFairplay) November 26, 2017
(Say what you want, but that was the perfect storm of execution and selling!)
Dolph Ziggler is a former two-time world champion in WWE. All totaled, he has 9 title reigns to speak of, plus two Slammies and a Money In The Bank contract. And he's been on the main roster for 12 years.
TWELVE YEARS!
That brings us to today. Dolph has a Hall Of Fame list of accolades, and no one cares. No one reacts for Dolph Ziggler like they used to. And so what do we try to do? We try to fix it.we try to pigeon hole a gimmick or a change onto Dolph Ziggler.
The latest one? Dolph Ziggler needs a manger.
Look, I get why this is being suggested. Andrade "Cien" Almas is one of NXT's most talented performers. You can go as far to say he's been the best in-ring talent the yellow brand has since his debut. But something was missing. He turned heel, and that certainly helped. But something was still missing.
Enter Zelena Vega.
Zelena Vega has been the perfect addition to Andrade's character. She's filled in the missing character elements with perfection, and given him the added boost he needs to be over. And now he's the NXT Champion—a move that people were literally begging for as we went into NXT Takeover: War Games.
So if it works for Andrade, surely it must work for Dolph, right???
The argument in favor of this idea goes deeper, too. During both of Dolph's World Heavyweight Championship "reigns," (look it up, neither amounted to an actual title run), Dolph was paired with a woman. The first was Vickie Guerrero, and the second was AJ Lee (along with Big E).
Neither AJ Lee nor Vickie Guerrero are with WWE today, and I can't really think of a performer on the roster to fill that spot. Vega is in NXT, where she is needed. Lana? Well we already tried that one. Paul Heyman is already advocating for someone more Beastly, so that's out of the question. Paul Ellering? He has yet to return to the main roster, but if you wanted to make an argument for aoynoe he's the guy.
So what else can we do with Dolph Ziggler? Sheamus is a former 4-time world champion, and he's killing it in a tag team with Cesaro. So maybe we can do that. But with who? And why?
Or we could elevate Dolph again, as AJ Styles seems likely to get past Jinder Mahal at Clash Of Champions and will need a challenger at the Royal Rumble. It worked for Dolph at SummerSlam 2016 with Ambrose, and that could work for him again.
But then what? We're right back to where we are today.
Here's what they need to do with Dolph Ziggler: nothing.
And when I say nothing, I literally mean it. Take him off television. Remove him from the roster page on WWE dot com. Send him home and let him rest. And I don't just mean the physical guy. Let his character rest.
I don't think you need to change anything with Dolph Ziggler, we just need a break. Say he's AJ Styles' throw away challenger for the 2018 Royal Rumble and they have an excellent match. Awesome. Thank you Dolph, we appreciate you. We'll see you after WrestleMania. We'll see you over the summer. Maybe even after SummerSlam.
The point here is simple. We don't need to change anything about Dolph Ziggler to make him special again. He already is special. We just need some absence to make the heart grow fonder.
And trust me, with enough time away from Dolph Ziggler, our hearts will indeed grow fonder.
Tiffany's Takes: WWE NXT (5/22/19)
Prince Pretty is back on NXT!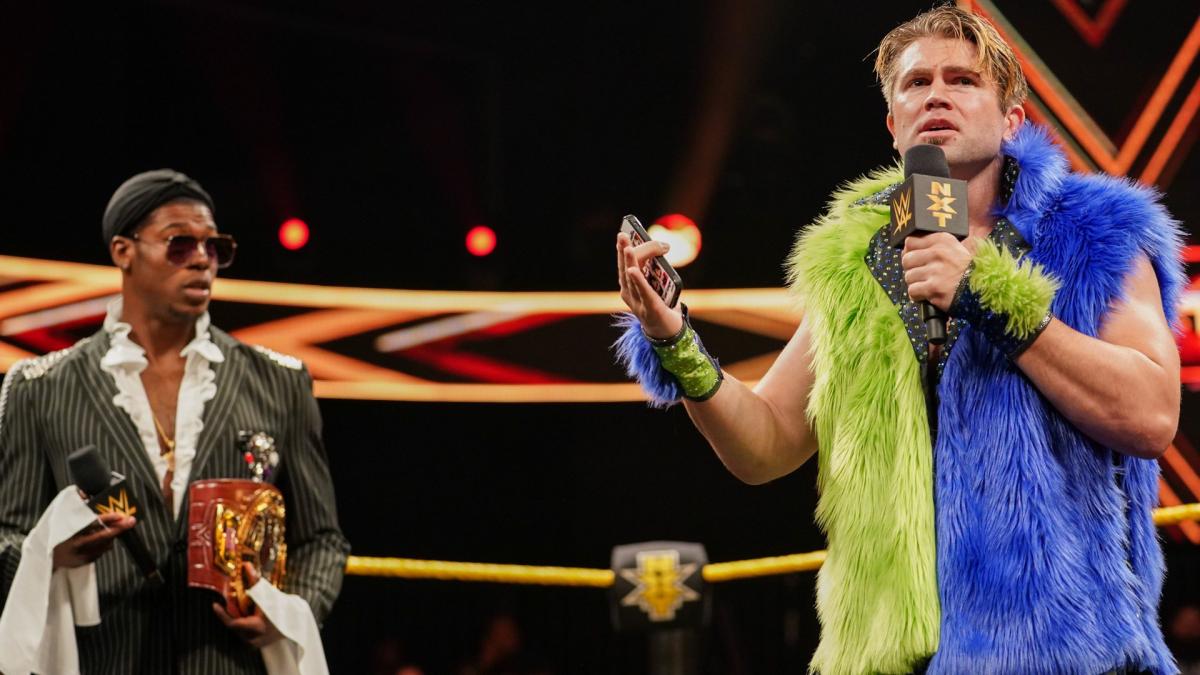 Tiffany's Takes dives into this week's edition of WWE NXT as the black and yellow continues their built to Takeover XXV!
As we head into TakeOver XXV, what is the state of WWE NXT this week?
NXT Championship: I love when a babyface drops some hard facts. I also love that I'm apparently better at math than Adam Cole. Gargano pointing out that Cole's talking point about winning the first fall was nonsense was so fun. I do like that we're getting Part II at Take Over XXV, but I was surprised that Gargano didn't insist that UE be banned from ringside.
The tag team match between Gargano/Riddle vs UE was fabulous! It seems that all is back on track between Strong and Cole, at least for now, but it remains to be seen how it'll be after TakeOver.
North American Championship: This segment was really interesting. Tyler Breeze never really got any traction on the Main Roster, so moving him back to NXT makes sense. I think the match between him and Dream will be an interesting one, but I don't see Dream dropping the title.
Women's Division: Candice LeRae seems to finally be back on track after months of being Gargano's perpetually worried and vengeful wife. Her match with the Lone Star Loca, Reina Gonzalez was so good! WWE certainly seemed impressed with Gonazalez after the Mae Young Classic, so it was nice to see her get some screen time. Going by Baszler's actions after the match, it appears that Ms. LeRae is on track for a title shot, thank God.
Remind me to never piss off Io Shirai.  The Genius of the Skies definitely seems to be tapping into her hardcore side because the sight of her wielding that Kendo stick AND using it scared the shit out of me. It's pretty clear that the reckoning between Shirai and Shayna Baszler is going to happen at TakeOver.
Well, it is officially official, Mia Yim and Bianca Belair will meet again NEXT week and settle the score. I really want Yim to win this because her booking has been weird considering her talent.
---
Elisa looks great in her Chairshot gear.
You can, too!
Be like Elisa and get yours at:
https://www.prowrestlingtees.com/related/thechairshot.html
---
NXT Tag Team Championship: Another announcement was made officially official – Viking Raiders are no longer NXT Tag Team Champions, but because the Street Profits didn't get an ACTUAL pinfall, the titles are now vacant. I love that Regal has made it a ladder match between the only four tag teams in NXT right now: Forgotten Sons, Street Profits, Burch and Lorcan, and Undisputed Era. I have a feeling Forgotten Sons will win, but we'll see.
Sean Maluta vs Mansoor: This was a good, if random match. Sean Maluta has been back to WWE several times since the Cruiserweight Classic, but he never seems to stick around for very long. Mansoor seems to be someone WWE is very high on considering he's racked up several victories over the last few months. The match was okay, but since it was two jobbers going at it, it was hard to get into. I was more excited about Maluta than Mansoor.
Overall Thoughts: So, how was NXT US this week? It was really good. They're really kicking the build to TakeOver XXV into high gear without making it seem really rushed, especially in situations where substitutes are being made (Dream vs Breeze).
Even though it LOOKS like all is well in Undisputed Era, the fact that all of them have matches next Saturday makes me wonder if that's when the final breakdown will happen, especially with Strong taking on Riddle. I'm very excited by the change in Io Shirai, I think Baszler's going to learn the hard way to never underestimate someone's willingness to fight.
That's it for Tiffany's WWE NXT Takes. Be back on Monday for RAW!
Andrew's WWE Raw and SmackDown Live Ratings & Analysis (5/20 + 5/21/2019)
Coming out of Money in the Bank, how do the WWE main roster shows stack up?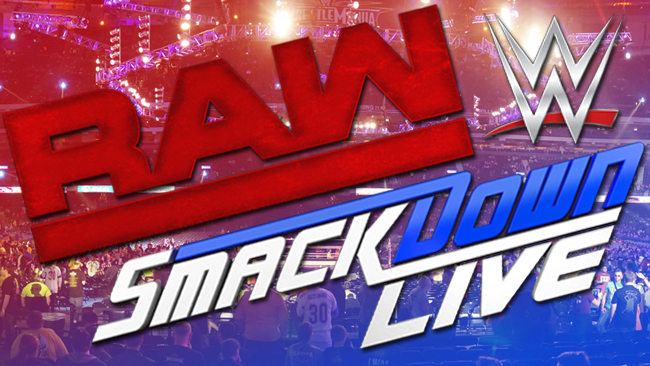 Coming out of Money in the Bank, how do the WWE main roster shows stack up?
We've got a Beast in the Bank and a new title being debuted on Raw.
So generally speaking this could be interesting. I guess there's only one way to find out.
Let's get to the shows!
Raw Ratings:
Sami Zayn vs Braun Strowman: Strowman wins via Running Powerslam – N/A
Cesaro vs Ricochet: Cesaro wins via Gotch Neutralizer – ** ½
The Usos vs The Revival: Revival wins via Dirty Roll-Up – *** ¼
Becky Lynch, Alexa Bliss & Nikki Cross vs The IIconics & Lacey Evans: Becky wins via Guillotine Leg Drop – **
WWE 24/7 Championship Scramble: Titus O'Neil wins – * ½
WWE 24/7 Championship: Robert Roode vs Titus O'Neil (c): Roode wins via Roll-Up – N/A
Drew McIntyre vs The Miz: McIntyre wins via Claymore – ** ½
WWE 24/7 Championship: Robert Roode (c) vs R-Truth: Truth wins via Roll-Up – N/A
NoDQ  Tag Match: Seth Rollins & Kofi Kingston vs Bobby Lashley & Baron Corbin: Kingston wins via Trouble in Paradise – ** ¼
Analysis:
Brock and Heyman come out to kick things off. Brock seems to be loving the hate, using the briefcase like a boombox. Heyman doesn't say anything interesting beyond the fact that he made it clear that Brock isn't sure which belt he wants yet. But Brock seems to be tickled, and I was amused.
Foley takes a Uber to the arena! We all know he didn't pay for that one, Foley is notoriously cheap.
Wait, so Sami and Braun are going to have a match? Even though Braun didn't hang Sami up, and we can kinda figure it was Brock, or someone trying to help Brock. We need to see Sami get smashed? I mean, the crowd seemed to like it, even though Braun is bland and his involvement against Sami is just dumb. But it is what it is.
Wh-Why do we need to hear Lars Sullivan talk? So, generic cornball question from Charles is interrupted by…the god damn Lucha House Party. Okay well that's a half point off of the score. Oh god, they're giving them a modicum of offense too. Sheesh…no one cares about any of these four. Stupid Lucha morons.
Ricochet and Cesaro time! Oh okay, start with a commercial, hey the match starts to pick up, and then we go to that crappy picture in picture commercial break during what might've been a Sasuke Special from Ricochet. Well, talk about taking a match that could've been match of the night, and butchering it with poorly timed breaks.
So Styles and Corbin will clash eventually? Well…ugh.
So Shane is claiming he's done with The Miz and moving onto Reigns. But now Shane has Drew Mcintyre in his arsenal as well as Elias. While I don't mind this whole thing from a pro wrestling perspective, I'd really prefer McIntyre to stand on his own for a singles push soon. Playing the lackey really isn't a great look, even though yes, it's well positioned in the story.
This was a solid match between the two best tag teams in WWE. The fact that The Revival went over because of heel tactics is even better. So with the Usos' being jerks and The Revival taking a few short cuts, we might get to see a few good matches out of this. I don't need a whole year like New Day and The Usos basically had, but a few months of solid matches would be great.
Firefly Fun House introduces another verse to the theme song and a 90s style introduction clip, and then distorted into a creepy video with depressed kids and Let Him In, written on faces and shirts. Not the quality I've been expecting, but not awful.
Alexa comes out for Moment of Bliss with Nikki Cross in tow. Alexa is seemingly getting nasty with Nikki and she's just acting like a loyal puppy who wants to make Alexa happy. Granted, I still see this as a bigger game, but that's not the point Becky Lynch comes out for the interview and IIconics and Lacey Evans interrupt. A few decent lines were thrown around, Becky challenges all 3. Nikki immediately stepping up to fight with Becky was cute and perfectly simple with the "I'll be your partner". Also the way the heels try to dismiss it since they're one short and Becky just shrugs at Alexa and says "She'll do". Plus the whole just stand there and look pretty, let the man do the work – that's just a fantastic line, and Alexa plays along bringing her coffee. If Alexa really is hurt, this was a genius way to get them all over in a match. Alexa being disinterested sipping her coffee and just occasionally rooting on her team was perfect. This was such a perfect moment with a decent match attached.
Okay so the new title is effectively the PG Hardcore DDT Heavymetal Weight 24/7 and Free Tank of Gas championship! Foley has a scramble match and we see a few people we rarely see, including Eric Young doing his best Crash Holly impression. Titus World Slide wins the scramble, so he's the inaugural champion, only to be rolled up at the top of the ramp by Robert Roode after like 65 seconds of being champion. Then the Scooby Doo chase begins!
Miz puts up a solid fight being out numbered and outclassed by McIntyre. So Shane just being a manipulative prick is great. Working his way on the Mr. McMahon 2.0 persona is entertaining and again, Roman and Miz being on the same page and working together as a positive thing…are just unexpected.
Joe makes a convincing point that the referee screwed up. I guess we'll see how this goes.
Oh R-Truth has a car ready for Robert Roode, and funnily enough, a referee also. One Roll-Up later and the perfect Saturday Morning Cartoons on the brain mofo has the 24/7 belt. Three total champions in like 60 minutes. This is gonna be gold. I'm waiting for a Bayley Buddy to pin the champion.
So even though the tag match was turned into a NoDQ match, Bobby and Baron still kind of suck. Solid match all in all, but it's very reminiscent of when Baron was GM and he'd just add stipulations and still fail more often than not.
Overall Score: 6.5/10
Really solid episode of Raw. Decent wrestling, storylines were moved along well enough, 24/7 title could be fun and damn did that whole Moment of Bliss thing play out like a damn beauty. So I would give the show a 7, but Lucha House Party being on the show and getting in offense is a half point off.
Firefly Fun House was a little disappointing and just there, so neither added nor subtracted to the Steiner Math.
SmackDown Live Ratings:
Andrade vs Ali: Ali wins via Inside Cradle – *** ¼
Carmella vs Mandy Rose: No Contest – *
Kofi Kingston vs Sami Zayn: Kofi wins via Trouble in Paradise – ** ½
Becky Lynch & Bayley vs Lacey Evans & Charlotte Flair: Bayley wins via Roll-Up – **
Elias vs Roman Reigns: Reigns wins via Spear – ***
Analysis:
So Elias apologizes to Shane and uses the fact he put all his energy into the performance, for why he lost. It's a decent excuse. Oh we're getting a rematch tonight. Gotta love Shane trying to set up anything and everything to soften up Roman for Jam in the Sand III.
Okay so the fake out reveal for Big E was funny and then the side comments about Becky's mom were also amusing. Kofi trying to end the digressions by saying he needs to be serious since he's champion was an amusing jab at people saying he's a comedy act. KO and Sami interrupt, as Sami talks, the New Day take a jab at KO losing and Owens just walks off. Sami makes a challenge to stand up for him and his buddy. Ok, I don't expect Sami to win, but it should be a decent match.
Carmella and a bunch of others are looking for R-Truth, but Carmella is his friend, trying to help him out. So we get Truth in a blonde wig and Carmella needing to give him a makeover.
So we get a great match for people who like good wrestling. Andrade and Ali seem to work well together and it was just fun to watch. Ali getting the win is interesting, cause that makes you wonder if he positioned himself as next in line for the Intercontinental Championship, or maybe it becomes a Triple Threat. This result could have interesting ramifications.
Mandy Rose and Carmella have beef that came from the MiTB Ladder match, and we get a non-finish when the undercard mob comes out to get R-Truth since he came out to second Carmella. I'm a little annoyed at the non-finish, but Carmella and R-Truth are amusing.
Kofi and Sami was shorter than I'd like, and also didn't do much to help Sami, but I guess if they're moving away from KO and Sami until after the Saudi show, it was fine. Plus the Dolph Ziggler attack needed time, so the shorter match was necessary I suppose.
Roman walks in and Elias is looming above him singing his song – and it was actually pretty neat. I like the way the scene was framed, and definitely came off as Elias trying to play mind games.
This women's tag wasn't really set up in as entertaining of a way as the 6 woman tag from Monday. This is just Champs versus people they just beat. The match was fine and Bayley getting the pinfall after Becky got ganged up on a little bit was fine.
Oh Jinder and the B-Team catch Truth, but he manages to get away.
The ring work may not have been fantastic, but the story beats were entertaining. Shane trying everything to screw Roman over the same way he's screwed with Miz, but failing this time, added a wrinkle. Shane looked concerned for a change, until Drew McIntyre showed up to tip the scales. Shane going from concerned to "yup this was all part of the plan, yup", is a fun moment.
Overall Score: 6/10
Even though I didn't mind the show, it was really nothing overly special. A few beats were rehashed from Money in the Bank and Monday, so this falls into the same rut that SmackDown has hit lately. Instead of feeling like two shows, SmackDown just extends certain stories and feels like only half of the show is dedicated to new/unique stories.
So not a bad show, but in no way was it a must watch.