Greg DeMarco Show: Reigns, Miz, Balor, and The IC Championship
The banter is back as Greg DeMarco and Patrick O'Dowd return to the airwaves with the latest edition of The Greg DeMarco Show!
Patrick and Greg return to the air and discuss the fallout Roman Reigns' win over The Miz, and what it means for…Finn Balor? They also debut their all-new 3-Minute Warning and get you ready for the rest of 2017, the Road To WrestleMania and much more!
Topic List:
Roman Reigns captures the Intercontinental Championship
The importance of The Miz
The legacy of the Intercontinental Championship
Finn Balor's place on the card
Chris Jericho vs. Kenny Omega at New Japan's WrestleKingdom 12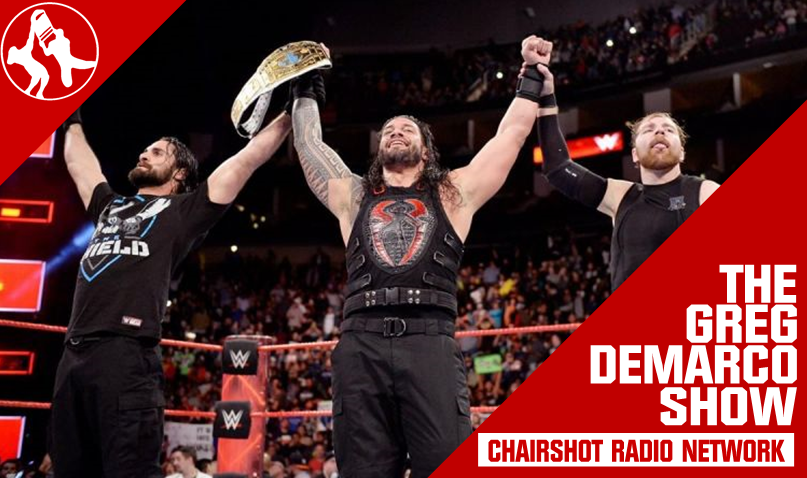 Originally built as an extension of their near daily banter, the pair have grown into some of the most respected wrestling analysts on the 'net. Add in an amazing slew of guests who bring in years of experience in and out of the ring and your ears might not be able to handle this!