Top 5: Matches of the Week (Ending 11/12/17)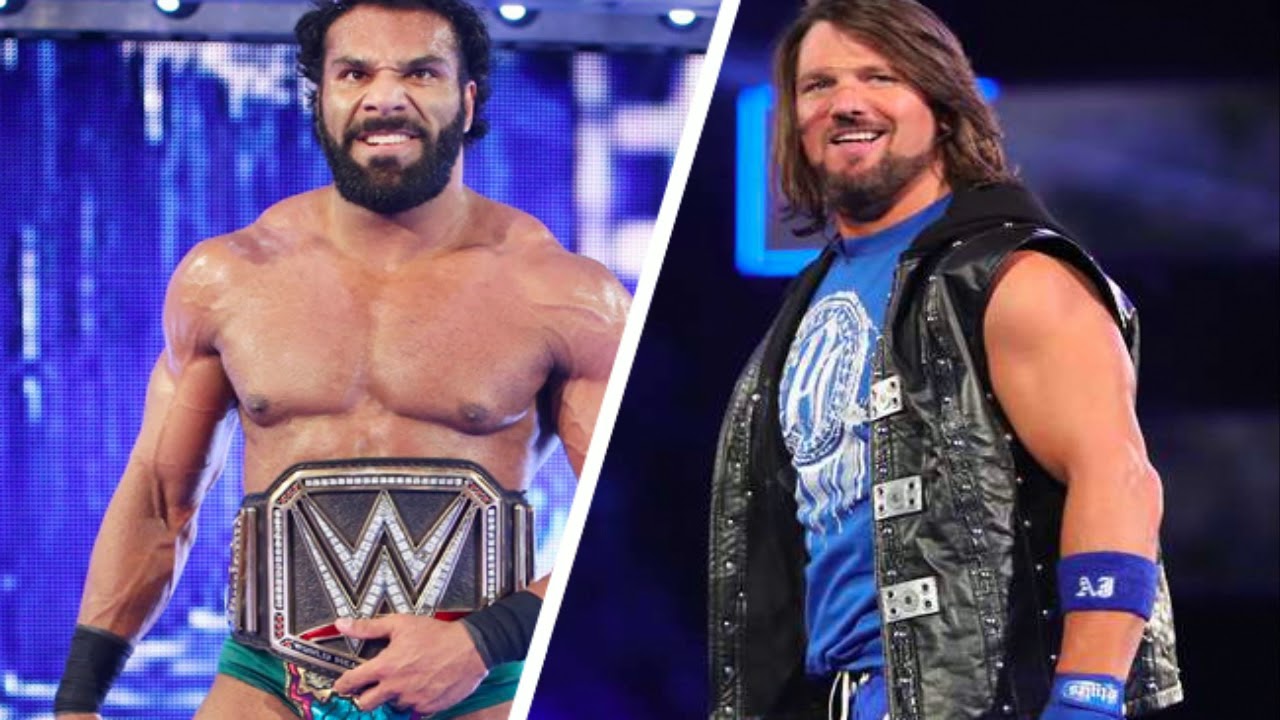 After a week where the decisions were fairly difficult, we came out with decisive winners for our first Month face off and our last week matches.
The match to come out of October for the "Match of the Year" is:
AJ Styles vs Finn Balor @ WWE TLC
As for the match of the week, out of those who voted, Hiroshi Tanahashi vs Kota Ibushi @ NJPW Power Struggle, won by unanimous decision.
So this week there aren't any big Pay-Per-Views, so we've got a fairly even playing field, with one outlier, since internet buzz pushed this onto the radar. Now let's see what matches made the cut this week:
5. ROH: Best Friends vs The Addiction
With the Motor City Machine Guns sitting at commentary, we had these two teams go at it for number one contendership.
The match had solid spots from all participants. Trent got in his comedy spots, while The Addiction slowly got the momentum going their way. However, before they can finish off the Best Friends, War Machine comes out to interfere as payback for The Addiction interfering in their match.
We saw storylines get continued, established number 1 contenders for the ROH Tag Titles and sent the crowd home happy with the faces going over. Best Friends really can't be seen as a super serious threat since they are a quirky/more comedic duo, but they usually deliver in bigger matches.
Ranking: Gold V
4. NXT: Roderick Strong vs Adam Cole
These two have a lot of history, and it's nice that NXT isn't shy to acknowledge feuds that go back into the "Indies". This also was the match that caused William Regal to come out and announce the War Games match.
Looking at the match, it started off quickly with some nice strikes, back breakers and Adam Cole connected on a nice super kick while Strong was between the ropes. If anything takes points away from the match, it's the simple fact that as soon as the match felt like it was coming a head, Fish and O'Reily show up to interfere and end the match in DQ.
Good match, set up the main event at Takeover: Houston, and it utilizes most of the top talent in NXT currently…which keeps fan attention very easily.
Ranking: Gold V
3. Impact: Matt Sydal vs Sonjay Dutt
Well after Bound for Glory, everyone is probably suspect about what's going on with Impact! Wrestling. Thankfully, this episode of Impact was better than the aforementioned Pay-Per-View.
Sydal still moves around as good as he ever has and Dutt has always been known as a good worker. Sydal worked over Dutt's left leg to cut down his high flying ability a bit, and it ended up paying off. After some dives and brawling on the outside, Dutt gets the advantage late and tries to climb the ropes for his big splash, but since his leg is banged up, he climbs the ropes slowly and misses. The match ends with Dutt throwing a punch, having it get caught by Sydal and he spins him around for a pumphandle style package piledriver, into a Shooting Star Press.
With what seems like a match to set up the next X Division challenger, Ethan Carter III decided to stroll out and insult Matt Sydal. Basically saying he chokes in the big matches, and even if he's a good wrestler, he's a choke artist. So this could be setting up a nice feud for the Impact Grand Championship, instead of the assumed X Division attempt.
Ranking: IV
2. Smackdown: WWE Championship Match: AJ Styles vs Jinder Mahal
Now AJ Styles being on the list is no surprise, but Jinder? If it wasn't for the outlier match, this may have been the crown jewel of the week.
Their last match back in May, wasn't bad at all. But this shows that their styles of wrestling mesh very well. AJ's ability to take some big bumps and be very animated, allows Jinder's slower more methodical power game to look better. We saw a few different cool spots from Styles chasing down one of the Singh's and pouncing on him to take him out, Jinder grabbing Styles by the throat as he tried to slip between his legs and the homage to Okada vs Omega II by taking the finisher that's been billed as something you can't kick out of, but having the foot fall on the ropes to break the pin.
Everything you could want was in the match. Good action, a heel that everyone hates, a face that most people love and the fact the face goes over to set up a possible Dream Match at Survivor Series of Brock Lesnar vs AJ Styles.
Ranking: Gold III
1. RevPro Global Wars UK: Tomohiro Ishii vs Keith Lee
So here's the mystical outlier this week. A match that has never been seen before, as well as just being two strong power guys colliding in England.
The match starts off slowly with both men trading powerful strikes, trying to see which one will fall first. Part of the story in this one was the fact that Keith Lee towers over Ishii, so we got to see what the Stone Pit Bull was really made of.
Keith Lee literally throws everything at Ishii hitting the Spirit Bomb and Ground Zero at different points in the match. But Ishii proves to be resilient, hits his sliding lariat and manages to get the mammoth Keith Lee up for his Vertical Drop Brainbuster and picks up the pinfall victory.
The sheer spectacle of the matchup helped to drive some hype around it in "non WWE biased" communities. And for the most part, it did live up to the hype. Given the fact that most people know Ishii to be a man who puts in solid work and seems to be getting better with age, it was a good chance for Keith Lee to expand his global footprint.
Ranking: Gold III
---
Now the RevPro match doesn't have the same kind of availability as the others, however the match is on Dailymotion for anyone who wants to see it. Regardless, given the title implications and the fact that the internet community on a whole rejoiced, my choice for Match of the Week is AJ Styles vs Jinder Mahal.
So now it's up to the rest of the personalities to decide. Remember to give some love to all of our podcasts and find that Keith Lee match, you won't regret it.
---
Always Use Your Head and visit the official Pro Wrestling Tees store for The Chairshot All t-shirt proceeds help support the advancement of your favorite hard-hitting wrestling website, The Chairshot!

---
Top 5: Wrestling Weddings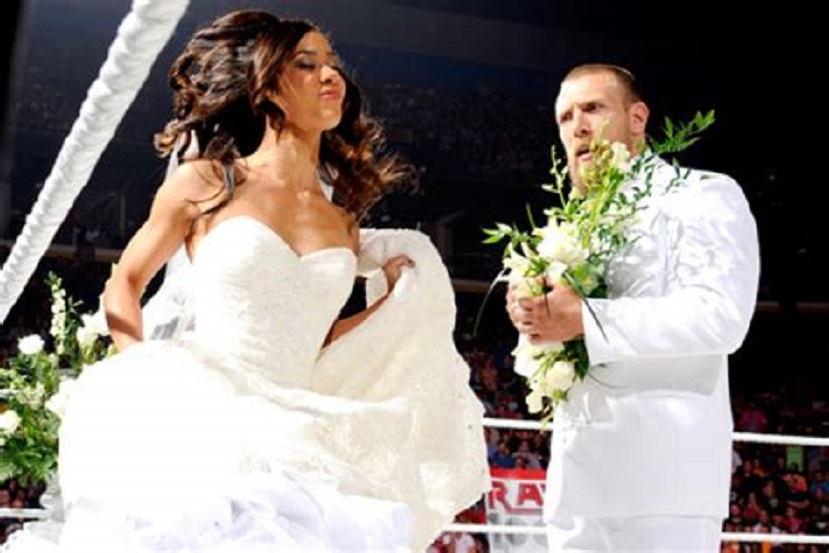 The Royal Wedding was the talk of the world last weekend. Either you were all wrapped up in Prince Harry, Meghan Markle & all the drama surrounding them, or you couldn't care less & kept complaining about people talking about them. Once upon a time, I would have been among the latter crowd, but these days I find myself interested in things like royal weddings. The Crown got me interested for the most part, but Netflix isn't the only thing playing a role.
I happen to find the concept of royalty interesting. I wouldn't call myself a monarchist, but I do yearn for the days when leaders at least tried to act dignified & polite. Maybe they weren't behind the scenes, but they attempted to set an example for the public to follow. Today's leaders are the complete opposite.
I also find myself enjoying weddings more than I once did. As each day passes, the likelihood of my getting married diminishes. I could be bitter & whine about everybody else finding love while I walk along the boulevard of broken dreams. My teenage & 20s self would go along with this plan. Instead, I find joy in other peoples' happiness. There's something beautiful about a wedding. It contains all the promise of tomorrow & new beginnings. There's none of the cynicism & foreboding of dark times ahead.
Well, that isn't always true. It certainly isn't true in pro wrestling. Wrestlers often try to find love amongst themselves, and sometimes we end up with weddings scheduled as worldwide television events. Since they're wrestlers & happen to be complete psychopaths, things typically go off the rails. There's no real promise of tomorrow & new beginnings for these poor souls. All we can hope is that their suffering entertains us.
These are the top five weddings in wrestling history.
5. Betty Hanson & George Wagner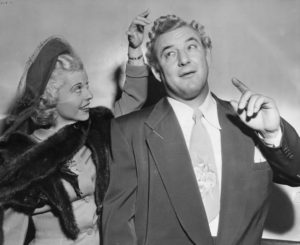 Wagner was an undersized but talented wrestler early into his career when he met Betty. They decided to get married at one of George's shows, and when it drew a bigger house than normal, they took it on the road to other venues. The story says that this is when Wagner figured out that pro wrestling would benefit from more entertainment, and began developing a more charismatic & flamboyant ring persona. Eventually, Gorgeous George was born, and the business was never the same.
4. Elizabeth & "Macho Man" Randy Savage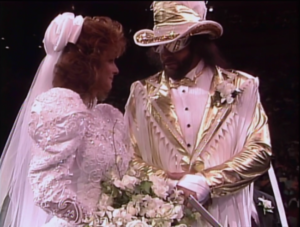 The Match Made in Heaven co-main evented SummerSlam '91 alongside the Match Made in Hell. The ceremony itself was relatively uneventful, and to be honest went a bit long for everybody's liking. What we remember is what happened at the reception, when Jake "The Snake" Roberts presented the newlyweds with a king cobra.
This led into one of the classic feuds of my youth, and one of the classic syndicated TV segments of all time with Jake's snake taking a bite out of Randy's arm. Unfortunately, Randy & Elizabeth's love didn't last much longer than his feud with Jake did.
3. Billy & Chuck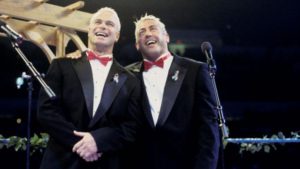 Who says WWE isn't progressive? Back in 2002, SmackDown hosted a commitment ceremony involving their top tag team. Billy Gunn & Chuck Palumbo had been working the whole "tag team partners that are frequently secretly fond of each other" gimmick. One thing led to another, and a commitment ceremony was scheduled for an episode of SmackDown. GLADD got on board with it because they were very gullible…everybody knew this wasn't going to go off without a hitch. Sure enough, Billy & Chuck got cold feet & blamed their stylist Rico for getting them into the mess. Then we found out the minister was actually Eric Bischoff, and it was all a set-up for a 3 Minute Warning beatdown.
For a segment that seemed like it had no potential for anything good, it actually went all right.
2. Lita & Kane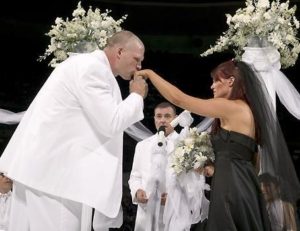 There was all kinds of ridiculousness leading into this, since it was a love storyline in mid-2000s WWE. Kane decided he was in love with Lita. Matt Hardy took offense. Kane beat up Matt a bunch, kidnapped Lita & impregnated her, then beat Matt in a match where the winner got to marry Lita. Could you imagine WWE trying to do this now? Stuff like this is why I'm glad PC & PG are things.
At least the wedding was an entertaining piece of business. Kane wore white & Lita wore black. The priest had a unique ear piercing. The best man & flower girl were little people. Eric Bischoff read from the Bible. Kane declared that Lita would always be his property. Lita said she would always love Matt Hardy. SO MUCH HILARITY!
WWE posted the wedding allegedly in full on YouTube, but left out the best part…Trish Stratus as Maid of Honor.
Honestly, Trish should be enough to make this number one now that I'm thinking about it. Totally second-guessing my decision here.
Honorable Mention: Edge's Weddings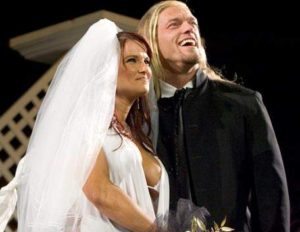 If anybody in wrestling history would be involved in multiple in-ring weddings, it would be Edge. The guy reached main event status once he accepted the fact that he was a manwhore. First it was Lita. The whole business with her & Matt Hardy sky-rocketed his stock, and even though his attempted wedding with her ended with Kane tombstoning the priest, the message was sent.
After Edge's relationship with Lita ended, he moved on to Vickie Guerrero. We figured that Edge's feelings for Vickie had more to do with her status as SmackDown General Manager than anything else. We were proven right at the wedding reception. Triple H showed a video of Edge cheating on Vickie with the wedding planner, Alicia Fox. Somehow the marriage lasted for months afterwards, but the result was divorce.
Fortunately, his real-life marriage with Beth Phoenix is going better.
Honorable Mention: Joyce & Uncle Elmer
"Rowdy" Roddy Piper's attempt to break up the wedding didn't work, but Jesse Ventura's commentary of the ceremony remains one of the great performances by an announcer in television history. Just fantastic stuff by The Body.
1. Stephanie McMahon & Test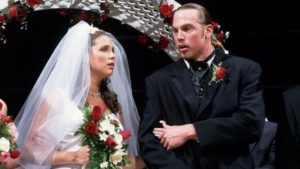 Remember The Union? It was a short-lived union of people you oughta respect, Shane. They won a match and got the right to book matches for themselves. Test, instead of putting himself in a wrestling match, opted to book a date with Vince McMahon's daughter, Stephanie. Probably a smart move for a young wrestler. What better way to get on the boss's good side than by treating his daughter well? It didn't work out great. Brother Shane took offense to the relationship, leading to a memorable "Love Her or Leave Her" match at SummerSlam 1999.
Once that business was settled (and once they figured out what to do after Vince Russo left for WCW & took whatever idea he had for all of this with him), the engagement began. Plans were made for a wedding on a live episode of Raw. Test was so confident things would go well that he even demanded a match with Triple H earlier in the evening. He won there, but Triple H would have the last laugh at the end of the night.
Triple H stole Test's thunder & emerged with Stephanie McMahon's hand in marriage. Eventually, Stephanie revealed that she was actually on Hunter's side, and Test was left with…well, not much really. His career never reached the heights it could have had he been a storyline McMahon family member.
It was during the McMahon-Helmsley Era storyline that unfolded afterwards that Stephanie McMahon & Paul Levesque fell in love for real. Had things gone another way, with Stephanie married to Test, not married at all, or somebody other than Triple H getting the nod, who's to say that they would have ever gotten married in real life?
Where would Triple H have gone as a WWE Superstar had they not gotten together? Would he have 14 world championships to his credit? Probably not. It's safe to assume he wouldn't be where he is on the corporate totem pole. He never would have had any say in talent development or acquisition. NXT certainly wouldn't be a thing, at least not in its current form.
Had Stephanie McMahon stayed sober at her bachelorette party, WWE would be a much different place. That's why her wedding to Test that was botched due to Triple H marrying her beforehand has to be number one on any list of wrestling weddings.
---
Always Use Your Head and visit the official Pro Wrestling Tees store for The Chairshot All t-shirt proceeds help support the advancement of your favorite hard-hitting wrestling website, The Chairshot!

---
What Will WWE Do When Randy Orton Returns From Injury?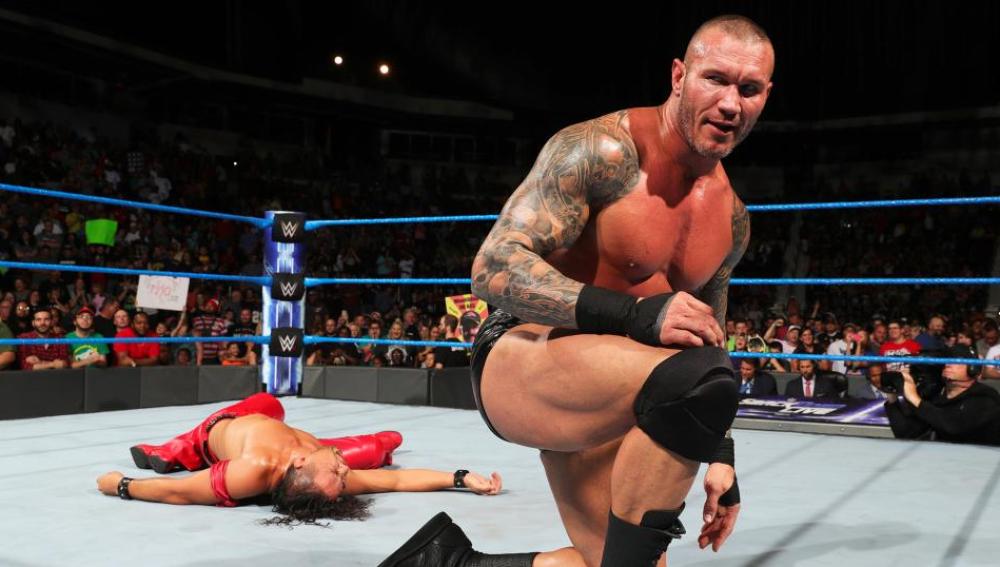 I wanted to write a column on what WWE will do with Randy Orton as the company is running at full speed toward Money in the Bank. Unfortunately, Orton's knee beat me to it. According to multiple sources, Orton underwent knee surgery for a torn meniscus, forcing him out of action since the Backlash pay-per-view.
It was also revealed Orton has needed surgery on his knee since 2017, but there is no word when he will return to action. Injuries have played a role in his career in recent years, as the 13-time world champion has been a fixture in SmackDown Live's mid-card on Tuesday nights.
While John Cena is the gold standard every superstar is measured, I have wondered why the third-generation superstar doesn't get the recognition he deserves as a veteran of the ring wars. it also remains to be seen if Orton, whose last world title run was at WrestleMania 33 when he defeated Bray Wyatt for the strap.
Ironically, it was Wyatt who ended Cena's record-tying 16th world title run.
Despite winning the United States Title by beating Bobby Roode at Fastlane this year and becoming the 18th Grand Slam Champion, it's fair to say "The Viper" has been in purgatory, with no path to the WWE Title. Unlike John Cena, who could still jump into the main event picture on both Raw and SmackDown Live, the last world title run by Orton might be his last as other superstars like AJ Styles, Shinsuke Nakamura, Samoa Joe and now Daniel Bryan, have all surpassed the popular veteran.
Upon his return to action, will Orton have the same kind of impact on this company as he has in the past, putting younger talent over while remaining a favorite to "strike" at any time? As a fan, Randy Orton has been underused as a performer this year.
Known for his ability to sell as both a fan favorite and top heel, Randy Orton is best when he gets heat from the fans. Like Rusev, Bray Wyatt and Brock Lesnar, it does not take away from the support he receives from WWE's Universe.
There hasn't been an official press release from WWE about Orton's return, but he could be back in as little as two months, which could put him back on the road toward SummerSlam. Whether he remains part of the United States Title is also up in the air.
If WWE wants to maximize Orton's strengths, they could shuffle the deck and move him over to Monday Night Raw, similar to Cena's role as a free agent. Since the Universal Title picture is up in the air, with Brock Lesnar hiding with the title in tow, would Orton's return to heel status be what is best for business?
---
Always Use Your Head and visit the official Pro Wrestling Tees store for The Chairshot All t-shirt proceeds help support the advancement of your favorite hard-hitting wrestling website, The Chairshot!

---
Top 5 Matches: Week Ending 5/20/2018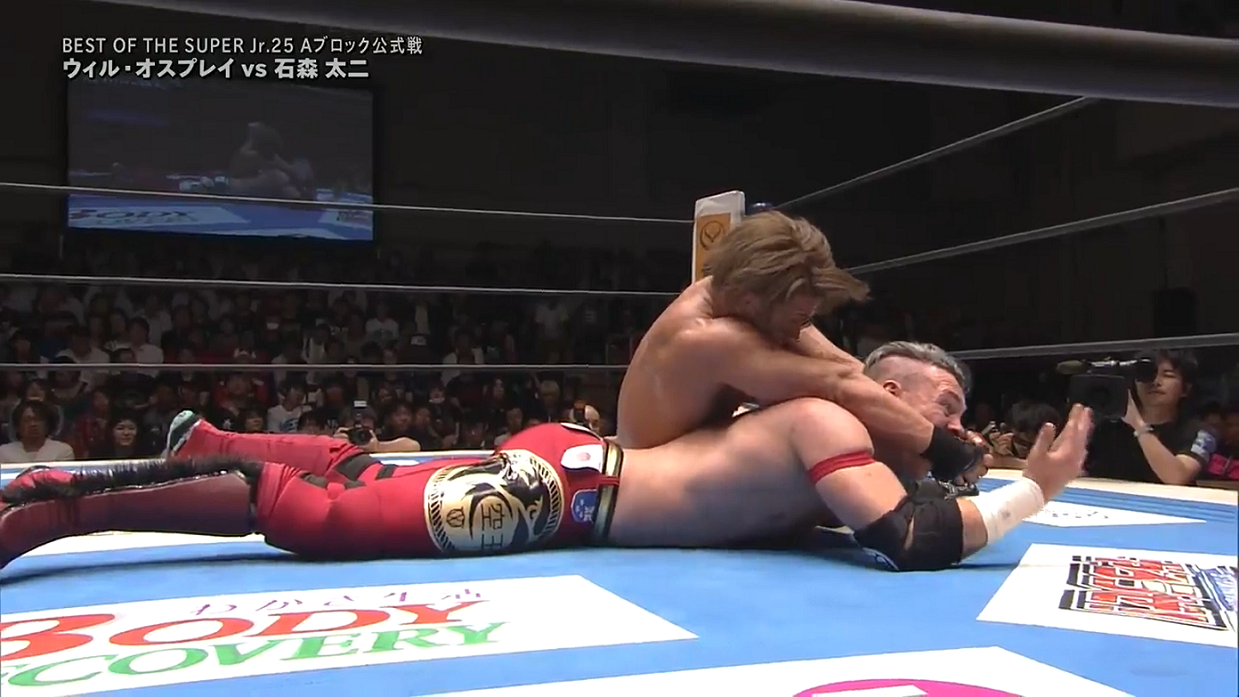 There were a lot matches to watch this week, and a rainy miserable week in Jersey lends itself to catching up on some shows I let slip past the wayside. Even though we've got two tournaments going on in Japan, this was a quality week from most companies. Either way, last week's winner was, Buddy Murphy vs Mustafa Ali 205 Live. The vote was a little close, but the cream rose to the top this time.
Now let's see what matches made the Top 5 this week:
5. ROH: Jay Lethal vs Punishment Martinez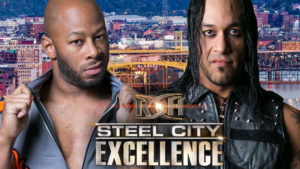 Jay Lethal is on his tour of trying "get his wins back", by challenging people who've recently defeated him.
This match started off shaky with Lethal jumping on Martinez immediately and slipping on the streamers (but saving it) while he goes for seven suicide dives. After that Lethal went after Martinez's knee and didn't really let up.
As the story of the match unfolded, we got to see Lethal start regaining that edge he lost after turning babyface. He focused the knee, put on numerous Figure Four Leglocks and made sure to attack the leg whenever given the chance. Martinez had a few glimmers of offense, but quickly lost any momentum because the knee would prove to be his downfall.
After a few strikes, a timely Lethal Injection picks up the victory for Jay. So that's one loss redeemed, now on to the next.
Rating: *** 1/2
4. MLW: Pentagon Jr vs Rey Fenix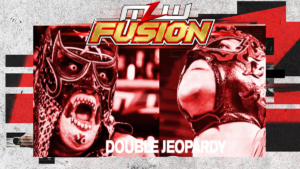 This Double Jeopardy match happened because of Pentagon and Salina de la Renta's tactics against MLW Champion Shane Strickland.
So we get another match between Fenix and Pentagon, and that's not really negative, it is however something we've seen often the last few months. But as always, they deliver a damn good match. Pentagon loves to go to the outside and steal hats, but Fenix's offense looked much better.
The interesting wrinkle right before the match was that Salina de la Renta signed Fenix to her stable, so she won regardless. It did seem like she was a little more invested in Pentagon winning, but she played impartial fairly well most of the match.
Fenix pulled off most of his rope jumping, springboard offense bt he still couldn't finish off Pentagon. After a Fear Factor onto the apron, Pentagon rolled in Fenix, hit his Pentagon Driver, and Fenix kicked out. This just annoyed Pentagon as he hits one more Fear Factor to pick up the pinfall.
Rating: *** 3/4
3. NJPW Best of Super Juniors 25: Taiji Ishimori vs Will Ospreay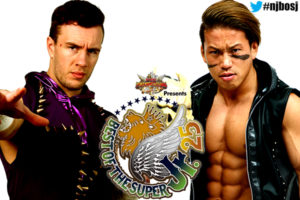 This is Ishimori's second BOSJ. He made it to the semi-finals of his last one before losing to the eventual winner Prince Devitt.
The most refreshing aspect to this match is that Taiji actually focuses a body part. Everything Ishimori did, meant something. Enziguiris that aim for the neck instead of the head, a sliding second rope German suplex, neckbreakers and an assortment of strikes aimed at the problem area. Early on he hits his new finish called Bloody Cross, but Ospreay managed to kick out.
Ospreay continued his Okada style of working from underneath and still finding the resolve to pull off his bigger moves, but he actually falls a little short here. He goes for Storm Breaker, but Ishimori rolls off, hit's a bicycle knee and then a big Reverse Rana. Ospreay has one more flash with a Standing Spanish Fly and goes for the Oscutter, just for Ishimori to catch him and counter it with another Bloody Cross.
Even if he doesn't win BOSJ, this helps establish the Reborn Bone Soldier and gives him a legitimate claim at a title shot.
Rating: ****
Honorable Mentions:
WWE Raw Intercontinental Championship: Kevin Owens vs Seth Rollins (c)
Rating: *** 1/4
NJPW Best of Super Juniors 25: Yoh vs Bushi
Rating: *** 1/4
ROH: Marty Scurll, Hangman Page & Cody vs SoCal Uncensored
Rating: *** 1/4
WWE SmackDown: Shinsuke Nakamura vs AJ Styles
Rating: *** 1/4
NJPW Best of Super Juniors 25: Chris Sabin vs Kushida
Rating: *** 1/4
AJPW: Toyou & Senshin vs Shuji Ishikawa & Suwama
Rating: ***
Lion's Gate Project: Daisuke Sekimoto vs Shota Umino
Rating: ***
2. NJPW Best of Super Juniors 25: Dragon Lee vs Sho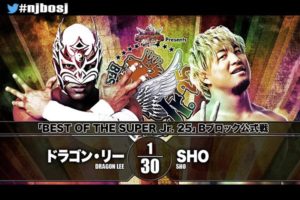 Dragon Lee has proven himself over and over in Mexico, but is slowly gaining more celebrity since Hiromu returned from excursion. Sho on the other hand, is known primarily as the power guy in Roppongi 3k, so having both halves in the tournament will help to flesh them out as characters.
This match went back and forth between a swiftly paced Lucha match, and a strong style Japanese match. Dragon Lee showed more power than he usually does, while Sho kept turning up the aggression. Big moves, nice ways of using the outside of the ring and the apron, just made this match fun to watch.
Given the fact that there isn't a ton of storyline, this was just a well paced tournament classic. After trying it once, but Sho countered, Dragon Lee finally hits his Desnucadora finisher and picks up a well earned pinfall.
BEST OF THE SUPER Jr.25 Bブロック公式戦 SHO VS ドラゴン・リー !
意地と意地のぶつかり合い!試合序盤から互いにフルスロットル!
登録&視聴▷https://t.co/jckInBuX7B#NJPWWorld #njBOSJ #NJPW pic.twitter.com/f9bTFnPi5j

— njpwworld (@njpwworld) May 19, 2018
Rating: **** 1/4
1. Dragon Gate King of Gate Tournament: Kzy vs Ben-K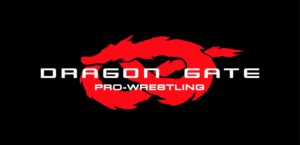 Two of the men that challenged for the Open the Dream Gate championship earlier in the year, and both carrying gold of their own in the tag team and trios divisions.
So sufficed to say, these are up and coming stars for Dragon Gate, and this match proved it. The pacing was fairly high energy the entire time, and did wonders for Ben-K, since it protected his Ben-K Bomb.
A big running shoulder tackle sent Kzy flying, and Ben-K showed off a lot of technical and power ability, where Kzy was the quicker more opportunistic one. La magistral pin attempts, frog splashes and DDTs weren't enough to put down Ben-K. As the match was coming to an end, Kzy did his best Hiroshi Tanahashi impression and hit a Swanton Bomb followed immediately by a Frog Splash, but Ben-K kicks out right as time expires.
Even though the match ends in a draw, it was exciting, well paced and did wonders for both men. In no way does the match feel incomplete with no definitive finish, especially since both men are faces, so it plays nicely.
Rating: **** 1/2
Now I feel like people will sob since nothing made the Top 5 from WWE so god forbid the computer would need to be used for something beyond porn, Twitter and Facebook. But as I usually say, when you have tournaments in other companies, their quality will go up, as compared to a usual television match. It's not like WWE had nothing good, but that's the beauty of their being more wrestling available than just what you get from one company.
Either way, I'm gonna go with my rankings for this week and vote for, Kzy vs Ben-K Dragon Gate. The match was fantastic, works well for two rising stars and adds some more suspense to the A Block since 1 point each makes the standings less swingy.
So if you want to cry about WWE not making it, or need to learn how to use a browser for more than porn, shoot me an e-mail at andrewbalaz@thechairshot.com – but regardless, make your opinion heard and Always Use Your Head.
---
Always Use Your Head and visit the official Pro Wrestling Tees store for The Chairshot All t-shirt proceeds help support the advancement of your favorite hard-hitting wrestling website, The Chairshot!

---