Top 5: Matches of the Week (Ending 11/12/17)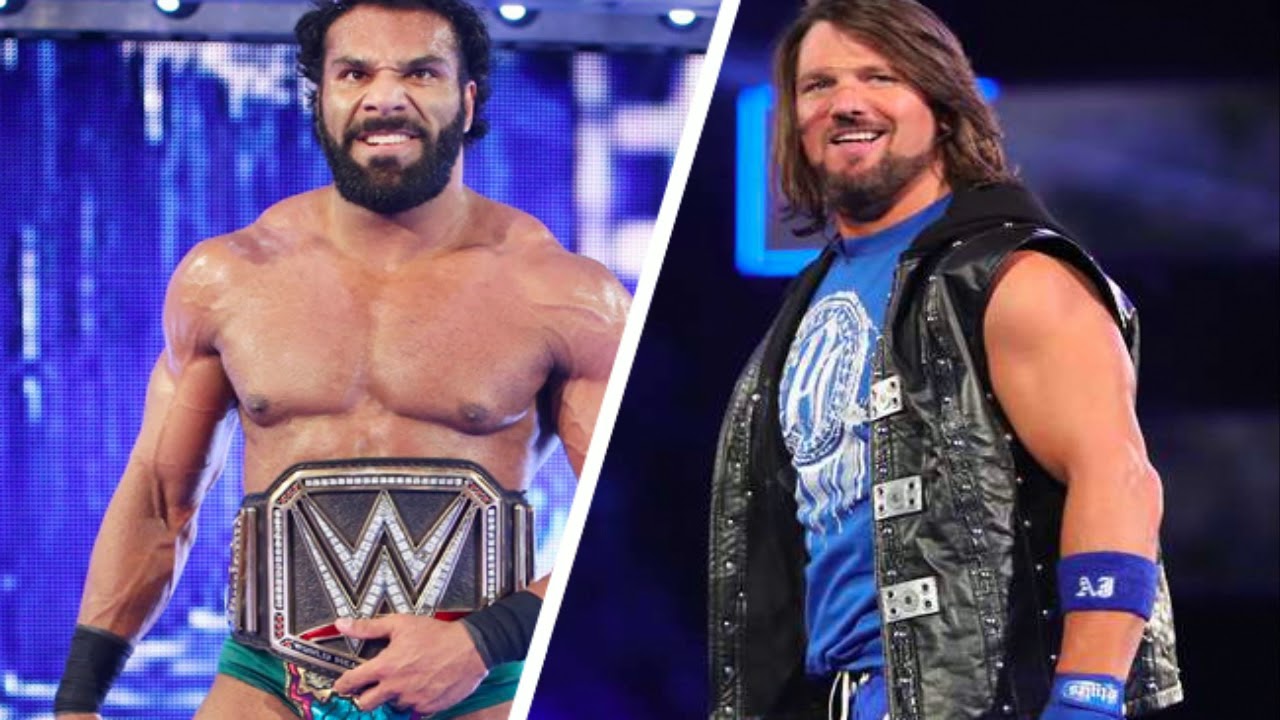 After a week where the decisions were fairly difficult, we came out with decisive winners for our first Month face off and our last week matches.
The match to come out of October for the "Match of the Year" is:
AJ Styles vs Finn Balor @ WWE TLC
As for the match of the week, out of those who voted, Hiroshi Tanahashi vs Kota Ibushi @ NJPW Power Struggle, won by unanimous decision.
So this week there aren't any big Pay-Per-Views, so we've got a fairly even playing field, with one outlier, since internet buzz pushed this onto the radar. Now let's see what matches made the cut this week:
5. ROH: Best Friends vs The Addiction
With the Motor City Machine Guns sitting at commentary, we had these two teams go at it for number one contendership.
The match had solid spots from all participants. Trent got in his comedy spots, while The Addiction slowly got the momentum going their way. However, before they can finish off the Best Friends, War Machine comes out to interfere as payback for The Addiction interfering in their match.
We saw storylines get continued, established number 1 contenders for the ROH Tag Titles and sent the crowd home happy with the faces going over. Best Friends really can't be seen as a super serious threat since they are a quirky/more comedic duo, but they usually deliver in bigger matches.
Ranking: Gold V
4. NXT: Roderick Strong vs Adam Cole
These two have a lot of history, and it's nice that NXT isn't shy to acknowledge feuds that go back into the "Indies". This also was the match that caused William Regal to come out and announce the War Games match.
Looking at the match, it started off quickly with some nice strikes, back breakers and Adam Cole connected on a nice super kick while Strong was between the ropes. If anything takes points away from the match, it's the simple fact that as soon as the match felt like it was coming a head, Fish and O'Reily show up to interfere and end the match in DQ.
Good match, set up the main event at Takeover: Houston, and it utilizes most of the top talent in NXT currently…which keeps fan attention very easily.
Ranking: Gold V
3. Impact: Matt Sydal vs Sonjay Dutt
Well after Bound for Glory, everyone is probably suspect about what's going on with Impact! Wrestling. Thankfully, this episode of Impact was better than the aforementioned Pay-Per-View.
Sydal still moves around as good as he ever has and Dutt has always been known as a good worker. Sydal worked over Dutt's left leg to cut down his high flying ability a bit, and it ended up paying off. After some dives and brawling on the outside, Dutt gets the advantage late and tries to climb the ropes for his big splash, but since his leg is banged up, he climbs the ropes slowly and misses. The match ends with Dutt throwing a punch, having it get caught by Sydal and he spins him around for a pumphandle style package piledriver, into a Shooting Star Press.
With what seems like a match to set up the next X Division challenger, Ethan Carter III decided to stroll out and insult Matt Sydal. Basically saying he chokes in the big matches, and even if he's a good wrestler, he's a choke artist. So this could be setting up a nice feud for the Impact Grand Championship, instead of the assumed X Division attempt.
Ranking: IV
2. Smackdown: WWE Championship Match: AJ Styles vs Jinder Mahal
Now AJ Styles being on the list is no surprise, but Jinder? If it wasn't for the outlier match, this may have been the crown jewel of the week.
Their last match back in May, wasn't bad at all. But this shows that their styles of wrestling mesh very well. AJ's ability to take some big bumps and be very animated, allows Jinder's slower more methodical power game to look better. We saw a few different cool spots from Styles chasing down one of the Singh's and pouncing on him to take him out, Jinder grabbing Styles by the throat as he tried to slip between his legs and the homage to Okada vs Omega II by taking the finisher that's been billed as something you can't kick out of, but having the foot fall on the ropes to break the pin.
Everything you could want was in the match. Good action, a heel that everyone hates, a face that most people love and the fact the face goes over to set up a possible Dream Match at Survivor Series of Brock Lesnar vs AJ Styles.
Ranking: Gold III
1. RevPro Global Wars UK: Tomohiro Ishii vs Keith Lee
So here's the mystical outlier this week. A match that has never been seen before, as well as just being two strong power guys colliding in England.
The match starts off slowly with both men trading powerful strikes, trying to see which one will fall first. Part of the story in this one was the fact that Keith Lee towers over Ishii, so we got to see what the Stone Pit Bull was really made of.
Keith Lee literally throws everything at Ishii hitting the Spirit Bomb and Ground Zero at different points in the match. But Ishii proves to be resilient, hits his sliding lariat and manages to get the mammoth Keith Lee up for his Vertical Drop Brainbuster and picks up the pinfall victory.
The sheer spectacle of the matchup helped to drive some hype around it in "non WWE biased" communities. And for the most part, it did live up to the hype. Given the fact that most people know Ishii to be a man who puts in solid work and seems to be getting better with age, it was a good chance for Keith Lee to expand his global footprint.
Ranking: Gold III
---
Now the RevPro match doesn't have the same kind of availability as the others, however the match is on Dailymotion for anyone who wants to see it. Regardless, given the title implications and the fact that the internet community on a whole rejoiced, my choice for Match of the Week is AJ Styles vs Jinder Mahal.
So now it's up to the rest of the personalities to decide. Remember to give some love to all of our podcasts and find that Keith Lee match, you won't regret it.