Top 5: Matches Of The Week (Ending 11/26)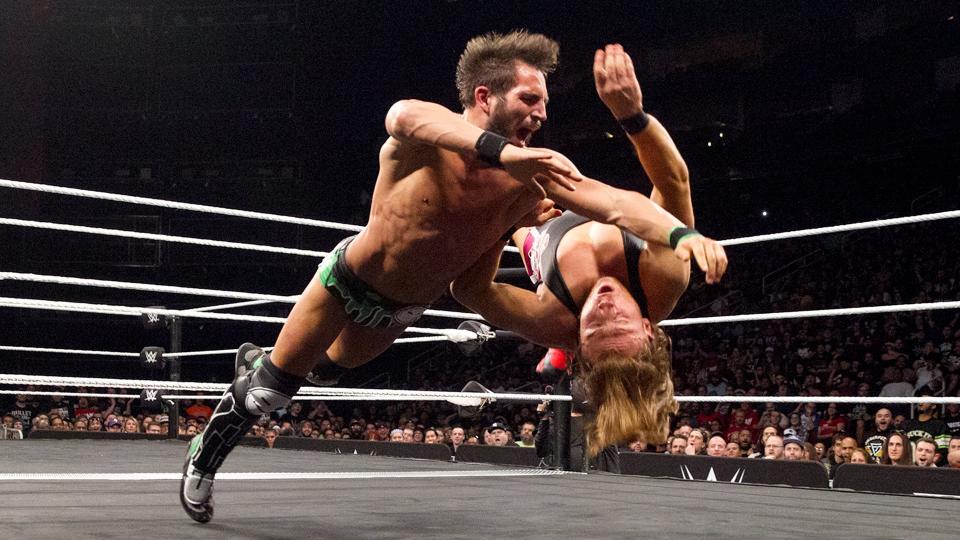 Welcome to another installment of the Top 5 Matches of the Week. Last week, we had a much closer vote than I was anticipating. NXT: Takeover War Games Aleister Black vs Velveteen Dream barely edged out the actual War Games match. If people didn't already have enough reason to watch NXT, that should just add to the bullet points.
The holiday weekend put a crunch on my free time, so I wasn't able to watch as much as I'd like, but this should be a fair assessment of things.
5. Dragon Gate: Memorial Gate in Sendai: Open the Owari Gate Championship Match: Ryo Saito vs "Hollywood" Stalker Ichikawa
This is Jim Cornette's least favorite concept in the world. That's because Owari is the Japanese word for Comedy, so there is an entire belt and division built around pure comedy spots. Hell the winner of the match doesn't matter, because the end is voted upon by the audience. So the champion is the person with the most audience approval.
This match was wonderfully ridiculous, and had most comedy spots that even the Western fan are used to. The ref gets involved, there's obvious cooperation for comedic effect and even moments when the two competitors applaud or show support for the other's efforts.
Ryo Saito ends up going over with a very goofy bunny hop, dead fish belly flop/splash after an assist by the referee. He even wins the audience approval, so even though Ichikawa is an Enzo level wrestler, he is the most decorated Owari Gate champion, so you'd have to figure this is seen as an upset of sorts.
Not everyone's cup of tea, but most of the DDT Pro Wrestling clips see some viral fame, so this falls right in line with that kind of thing. It's not good wrestling, but it's great entertainment if you can remove the "old school" precepts of a worked fight.
Ranking: Silver I
4. Dragon Gate: Memorial Gate in Sendai:  Ben-K vs Susumu Yokosuka
In a rather inconsequential mid card match, this one really sticks out. The entire card was multi-man matches except this, and the comedy match we previously covered.
This was what you would expect from a Japanese style match. It starts off slow and deliberate, but ends with a lot of very stiff and very big moves. Ben-K went for his finisher Ben-K Bomb a few times, but just couldn't pull it off. After a nice strong style spot, Yokosuka hits a high impact sliding lariat for the win out of no where.
At just under 15 minutes, match wasn't terribly long, but it felt like it built nicely and there was no one wasted movement. For people that don't like multi-man matches much, this was a bright spot and shows that Ben-K is a star of the future for Dragon Gate.
Ranking: Gold IV
3. New Japan: World Tag League Day 8: Kazuchika Okada & Will Ospreay vs Tetsuya Naito & Hiromu Takahashi
Well this doesn't bode well for the Tag League, when the main event isn't a tag league match…and blew all of them out of the water this day.
This match is to help build the tension for the respective Tokyo Dome matches at Wrestle Kingdom 12, and as long as you're partially aware of the storyline, this match definitely moved things along nicely. Naito openly mocked Okada, and disrespected Ospreay and his manager Gedo. As for the story between Hiromu and Will, it was a lot of both of them posturing to try and prove they were the elite junior heavyweight.
Every wrestler got most of their moves in, and each wrestler had multiple counter moves, establishing all four as top guys in the two divisions. We see the match end with Hiromu and Naito dumping Okada to the outside, Hiromu distracts Ospreay and Naito hits a beautiful running Destino. He then does one more Destino for good measure while Hiromu keeps Okada away and Naito picks up the pinfall.
While this is well below the level we'll see at Wrestle Kingdom, the match was still good and very entertaining. As a harbinger of things to come, this is a beautiful warning sign.
Ranking: Gold III
2. Raw: Intercontinental Championship Match: Roman Reigns vs The Miz
The whole segment leading up to this was fantastic. Regins being the one to comment about the crowd's Miz flavored chant as well as Roman acting dejected that he might not be a Shield member with a championship and Seth points out ever so positively "look, Miz has one".
Even though the build wasn't traditional, the crowd was white hot for both wrestlers. If the rumors are true where Miz will be off TV soon to go film The Marine 6, he's gonna have to come back as a face or at least tweener with how over he's been the last few months. But the real story is Houston loves Roman Reigns, and it really helped to make the match more enjoyable. People will be hard pressed to hate on the match when the work was solid and the crowd was popping off for both guys.
Reigns going over is nice since a lot of people complained he never worked his way up and was just gifted the WWE Title because of his bloodline. Roman has been doing better character work this year and as long as he remembers to bring the Intercontinental Belt with him, this reign could be something nice. I'm looking forward to Champion vs Champion at WrestleMania 34, ala WrestleMania VI.
Gold: III
1. NXT: UK Championship Match: Pete Dunne vs Johnny Gargano
Neither of these two put on a terrible match, but the question really arises with Gargano's direction. Are they just trying to build him up as the typical underdog face to get the fans to sympathize with him?
Well that question gives away the finish, but the match was still very well worked. The match psychology was nice where it got over the fact that Dunne is a heel (with the biting the fingers spot) and Gargano, even though his a babyface, he's not above taking legal advantage of a situation (when he realized Dunne's mouthpiece was out and super kicked him in the jaw).
Dunne looks like a vulnerable, but resilient champion who will find a way to win. He got clever to Gargano's stuff and cut him off to hit his Bitter End finisher. It wasn't as good as Dunne's matches with Tyler Bate, but in this weird week, it was good enough to top the rankings.
Ranking: Gold II
Hopefully this is a list that most people can find something to enjoy, and aside from the Dragon Gate matches, the rest are pretty easy to find. My choice for match of the week goes to Roman Reigns vs The Miz for the IC Title, hot crowd with the belt on the line and good work, hard for me to overlook it. Plus it made Roman Reigns are WWE Grand Slam champion…so it's even more historic, in a sense.
The rest of The Chairshot personalities get to weight in on these matches, so let's see what happens. We might get another super close vote like last week.
---
Always Use Your Head and visit the official Pro Wrestling Tees store for The Chairshot All t-shirt proceeds help support the advancement of your favorite hard-hitting wrestling website, The Chairshot!

---
Official Chairshot Picks: NXT Takeover Brooklyn 4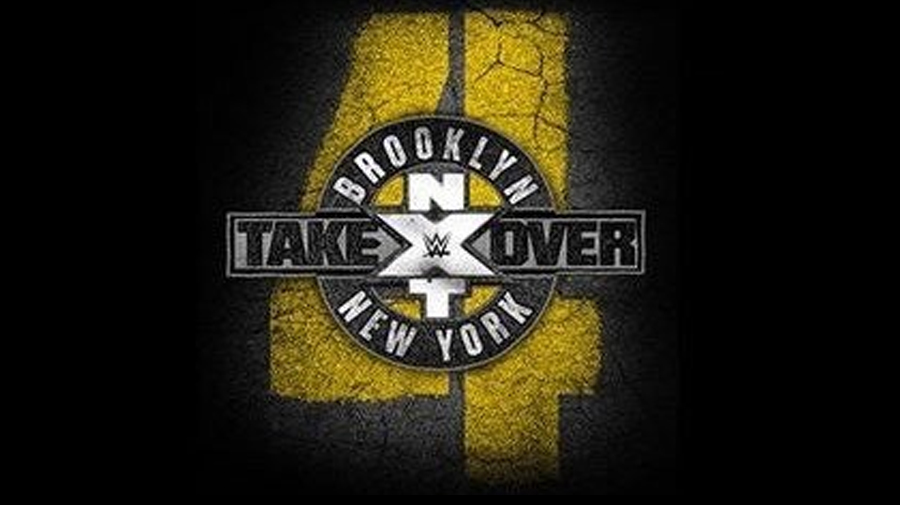 Well it's a big WWE weekend! SummerSlam and one of the more "synonymous with greatness" Takeover locations, Brooklyn.
Oddly enough a lot of what I've seen is generally unenthusiastic reactions to this show, and I can't really fault that. The build to this show doesn't feel as big as usual, and the tweak that was made to the main event, just feels like rushing the third meeting between Ciampa and Gargano a bit too quickly. And no, I didn't forget to give the updated standing in our picks race, I'm saving them for the SummerSlam article. Slow rolling is a fun technique.
Usually Takeovers tend to be received well, so let's hope the show ends up being good even with some of the lowest internet buzz I've ever seen for a show.
EC3 vs Velveteen Dream
When two characters who are arrogant and full of themselves collide, apparently the promos look like Miami Vice or something. This is interesting given the fact both characters are Teflon since their characters won't be hurt from a loss. The only exception I see is that Dream has a tendency to come up short in feuds lately, so you'd think they'd throw him a bone.
Mathew: Velveteen Dream
Deez: EC3
Eric: EC3
Weigell: EC3
Francesca: EC3
Mitchell: Velveteen Dream
McLeod: Velveteen Dream
Abe: Velveteen Dream
Big Rick: Velveteen Dream
Korey: EC3
Andrew: Velveteen Dream
Platt: EC3
Jimi: Velveteen Dream
Kristin: EC3
DPP: EC3
Cook: EC3
PC: EC3
Big Dave: Velveteen Dream
Harry: EC3
Greg: EC3
Patrick: EC3
Denise: Velveteen Dream
Official Chairshot Pick: EC3 13-9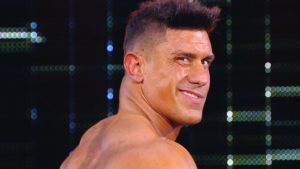 NXT Tag Team Championship Match: Moustache Mountain vs Undisputed Era
A classic tale of likable babyfaces against douchey heels. Moustache Mountain were able to win the tag belts with homefield advantage last month, but then lost them a few weeks later because of Trent Seven's knee injury. Even though they're rejuvenated, I can't really see them playing hot potato with the tag belts. Undisputed Era should find a way to retain, but hey, who knows.
Mathew: Undisputed Era
Deez: Undisputed Era
Eric: Undisputed Era
Weigell: Undisputed Era
Francesca: Moustache Mountain
Mitchell: Undisputed Era
McLeod: Moustache Mountain
Abe: Undisputed Era
Big Rick: Undisputed Era
Korey: Undisputed Era
Andrew: Undisputed Era
Platt: Undisputed Era
Jimi: Undisputed Era
Kristin: Moustache Mountain
DPP: Undisputed Era
Cook: Undisputed Era
PC: Undisputed Era
Big Dave: Undisputed Era
Harry: Moustache Mountain
Greg: Undisputed Era
Patrick: Undisputed Era
Denise: Undisputed Era
Official Chairshot Pick: Undisputed Era 18-4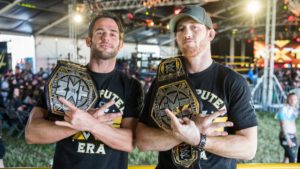 NXT NA Championship Match: Adam Cole vs Ricochet
This is one of those matches that can go either way, but will most likely be a highlight of the show. Ricochet is a freakish athlete and one of the more well rounded wrestlers in the business currently. Cole on the other hand, knows who he is, which is important. Adam Cole isn't bad in the ring, so that's no slight on him, but the persona of Adam Cole is what drives his matches, not insane ring work. This one should be fun to watch.
Mathew: Adam Cole
Deez: Adam Cole
Eric: Adam Cole
Weigell: Adam Cole
Francesca: Adam Cole
Mitchell: Ricochet
McLeod: Adam Cole
Abe: Ricochet
Big: Adam Cole
Korey: Adam Cole
Andrew: Ricochet
Platt: Ricochet
Jimi: Ricochet
Kristin: Ricochet
DPP: Ricochet
Cook: Adam Cole
PC: Adam Cole
Big Dave: Ricochet
Harry: Adam Cole
Greg: Adam Cole
Patrick: Adam Cole
Denise: Ricochet
Official Chairshot Pick: Adam Cole 13-9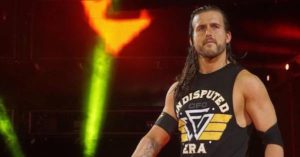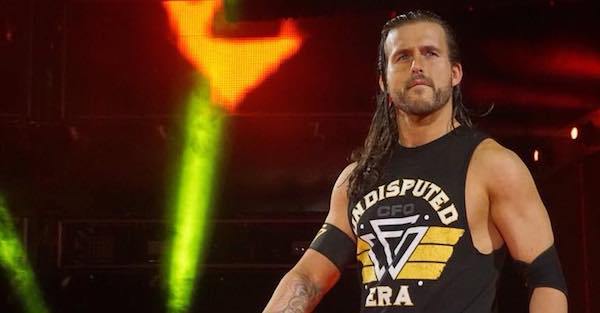 NXT Women's Championship Match: Kairi Sane vs Shayna Baszler
You know, Shayna knows it and Kairi knows it…Kairi can beat Shayna. Granted our favorite Pirate Princess has had more struggles since coming to NXT than her opponent tonight, but that doesn't change the facts. There's arguments for both women winning, but I mean, Shayna didn't have Cody Rhodes name drop her during the G1 Climax finals. Either way, as long as it's an entertaining match, I can't see fans being upset with either outcome.
Mathew: Kairi Sane
Deez: Shayna Baszler
Eric: Kairi Sane
Weigell: Shayna Baszler
Francesca: Kairi Sane
Mitchell: Kairi Sane
McLeod: Shayna Baszler
Abe: Shayna Baszler
Big Rick: Shayna Baszler
Korey: Shayna Baszler
Andrew: Kairi Sane
Platt: Shayna Baszler
Jimi: Kairi Sane
Kristin: Shayna Baszler
DPP: Kairi Sane
Cook: Kairi Sane
PC: Shayna Baszler
Big Dave: Shayna Baszler
Harry: Kairi Sane
Greg: Shayna Baszler
Patrick: Kairi Sane
Denise: Kairi Sane
Official Chairshot Pick: 11-11 DRAW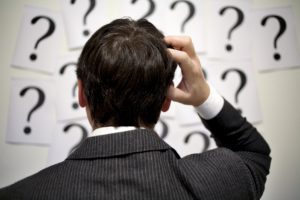 NXT Championship Last Man Standing Match: Johnny Gargano vs Tommaso Ciampa
The match that most people don't want to see right now. Yes, injuries happen and that causes changes, but I really wish they just threw someone in here or there's a swerve so we get a no contest. With how good both of these guys are, the fact that the IWC has reached a feud fatigue with this one, is a big statement, and not a good one. They need to create space between these two for the coming months. I don't think either man is capable of a 'bad' match, but starting things on a gimmick and 3 Takeovers in a row is enough. Move on.
Mathew: Ciampa
Deez: Ciampa
Eric: Johnny Gargano
Weigell: Johnny Gargano
Francesca: Ciampa
Mitchell: Johnny Gargano
McLeod: Ciampa
Abe: Johnny Gargano
Big Rick: Ciampa
Korey: Ciampa
Andrew: Ciampa
Platt: Ciampa
Jimi: Ciampa
Kristin: Ciampa
DPP: Johnny Gargano
Cook: Ciampa
PC: Johnny Gargano
Big Dave: Ciampa
Harry: Ciampa
Official Chairshot Match: Ciampa 13-9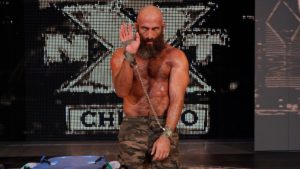 ---
Always Use Your Head and visit the official Pro Wrestling Tees store for The Chairshot All t-shirt proceeds help support the advancement of your favorite hard-hitting wrestling website, The Chairshot!

---
Dave Meltzer & Peyton Royce: What's Easy Isn't Always Right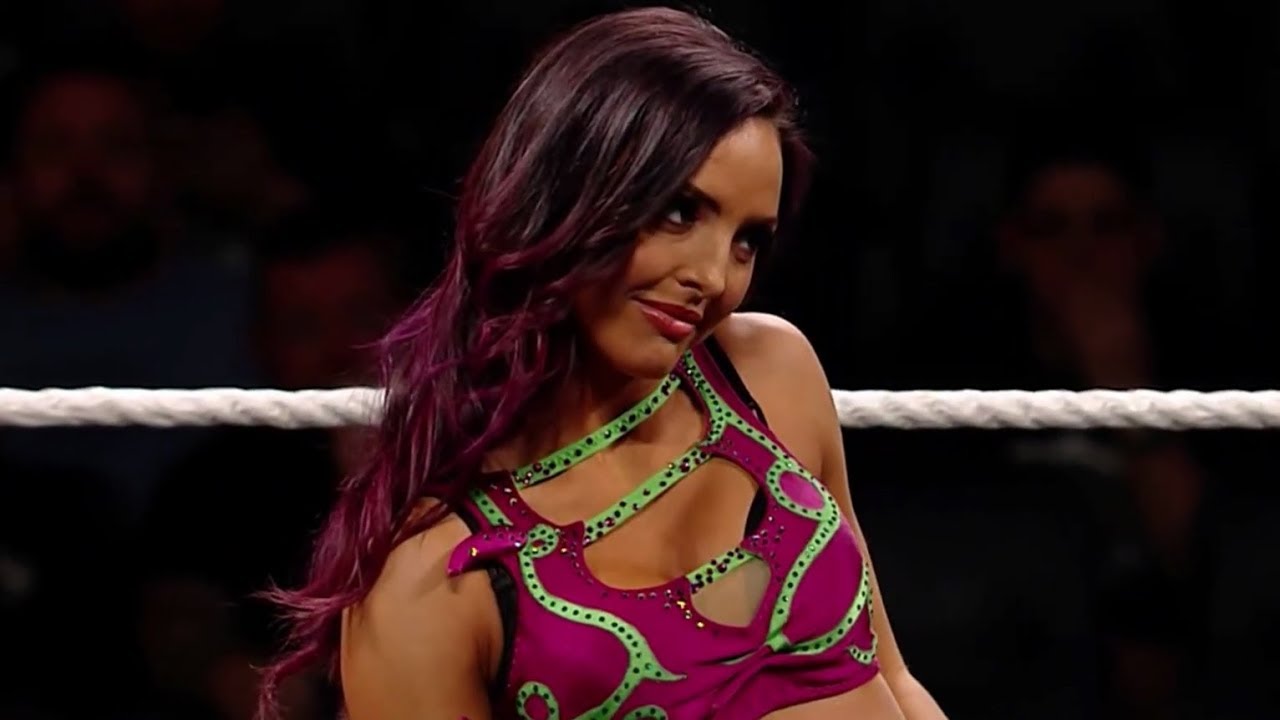 In the latest crossover of wrestling, social media, politics, and political correctness, Dave Meltzer found himself mired in controversy and taken to task by many for his comments about Peyton Royce on his Wrestling Observer Radio show. If you haven't heard the conversation, here is a transcript of the clip between Meltzer and Bryan Alvarez:
Meltzer: "The IIconics got 'boring'ed out'. You know they're another one. You know I thought that they had a cool act in NXT and on the main roster I don't get a thing out of them. I don't think their promos are good, their wrestling isn't particularly good. I think Peyton Royce's transformation to look more attractive… I don't know, I don't want to say, but… I think that —
Alvarez: "She was more attractive in NXT?"
Meltzer: "I thought so, yes. To me, yes I would say so. But that's neither here nor there but…"
Alvarez: "No one's saying she's unattractive by the way, everybody."
Meltzer: "I know, no sh*t, yeah I didn't say it at all. But I think she doesn't stand out to me. When she was in NXT she did…":
Alvarez: "One thing I've noticed about NXT and the main roster is –"
Meltzer: "She was a lot lighter."
Peyton Royce then responded with this Tweet: "So what would you have me do Dave… starve myself? This is how nightmares for young women start. The females in your life must be proud."
Soon, many other WWE superstars, men and women alike, came to the defense of Royce and denounced Meltzer and his comments.
Personally, I have a bit of a problem with this entire exchange and what has transpired in the last few days, and I take issue with both Meltzer AND Peyton Royce.
First of all, Royce's tweet makes it apparent that she believed Meltzer's comment was about her weight. It was not. Meltzer's comment was in reference to Royce having breast augmentation (enlargement) surgery before debuting on the main roster. He even tried to avoid coming out and saying it outright. Perhaps looking back he might have been better served to do just that. When he referred to Royce being "lighter," it was in reference to her chest, not her waist. Even still, the argument could be made that Meltzer's comments were distasteful at best. I'm not arguing that. And while that may be true, I think it is also worth noting that, judging by her response, Royce either did not actually listen to the podcast in its entirety, only saw or was told of the "she was a lot lighter" quote, or simply misunderstood the comment. That sentiment was only furthered by the piling on that occured, by both superstars of the WWE and social media users in general, whose comments again seemed to be geared towards the idea that Meltzer was commenting on Royce's weight or body type when he actually was not, at least not in the way they perceived.
Secondly, and perhaps the bigger issue at hand in that grand scheme of things, is that it would appear to me that Royce and her supporters were only too eager to take a bite of the low hanging fruit. Dave Meltzer, a dirt sheet writer (though a very successful one), makes a unpolitically correct statement about a woman performer and has the social media hounds sicced on him, becoming the latest face of the enemy in the "Women's Revolution." But I would ask Peyton Royce, with all do respect, and the other WWE superstars who tweeted at Meltzer or voiced their support for Royce, this line of questioning: Why now? Where were your tweets of outrage when the company you work for took millions of dollars to perform in a country that wouldn't even allow female workers to set foot on their soil? Why dont you @ the numerous women wrestlers who undergo breast enlargement surgeries and tell them they look perfect just the way they are? Why were you silent during the "Piggy James" angle, when Khassius Ohno was released for being too fat, when Daniel Bryan was called "tiny" by Vince McMahon, or during the era of Pudding Matches and Evening Gown Matches? Why do you feel like an advocate against body shaming when you work for a company who uses body shaming repeatedly as a basis for its storylines (eg James Ellsworth's chin)?
Furthermore, if you are comfortable in your own body and don't want to call attention to it, why are you getting augmentation surgery at all? Why are you posting countless pictures of yourself in Instagram for the world to see? Why are female performers posing for Playboy and ESPN Magazine's "Body" issue, and then expecting people not to comment on their bodies?
Don't get me wrong- I am in no way supportive of belittling people, making fun of their looks, body shaming, or discriminating in any way. And I am not saying that Peyton Royce is wrong to feel the way she felt. But am I wrong to feel that the outrage at Meltzer is a bit misplaced as well?
If you are truly concerned about the issue of body shaming, and how, in Royce's words, it could cause "nightmares" for young women, but then you don't ever call out your own employer for body shaming, and not only do you not call them out on it but also conform to their pressures, and then while working for said company you call out someone else for their comments or viewpoints, it comes off as disingenuous and simply trying to take aim at an easy, low risk target. Meltzer cannot affect real change in the way wrestling looks at or treats women. But sending the social media mob after Meltzer is a lot easier than taking a stand against a company like WWE, which would take a real stand and make a real difference if you ask me.
Why punch down instead of up? Oh that's right, because they person you'd be punching up at is responsible for paying your bills.
So instead, this will blow over in a week and the status quo will remain. What's easy isn't always right, and what's right isn't always easy.
---
Always Use Your Head and visit the official Pro Wrestling Tees store for The Chairshot All t-shirt proceeds help support the advancement of your favorite hard-hitting wrestling website, The Chairshot!

---
Why You Should Care About Dave Meltzer's Comments About Peyton Royce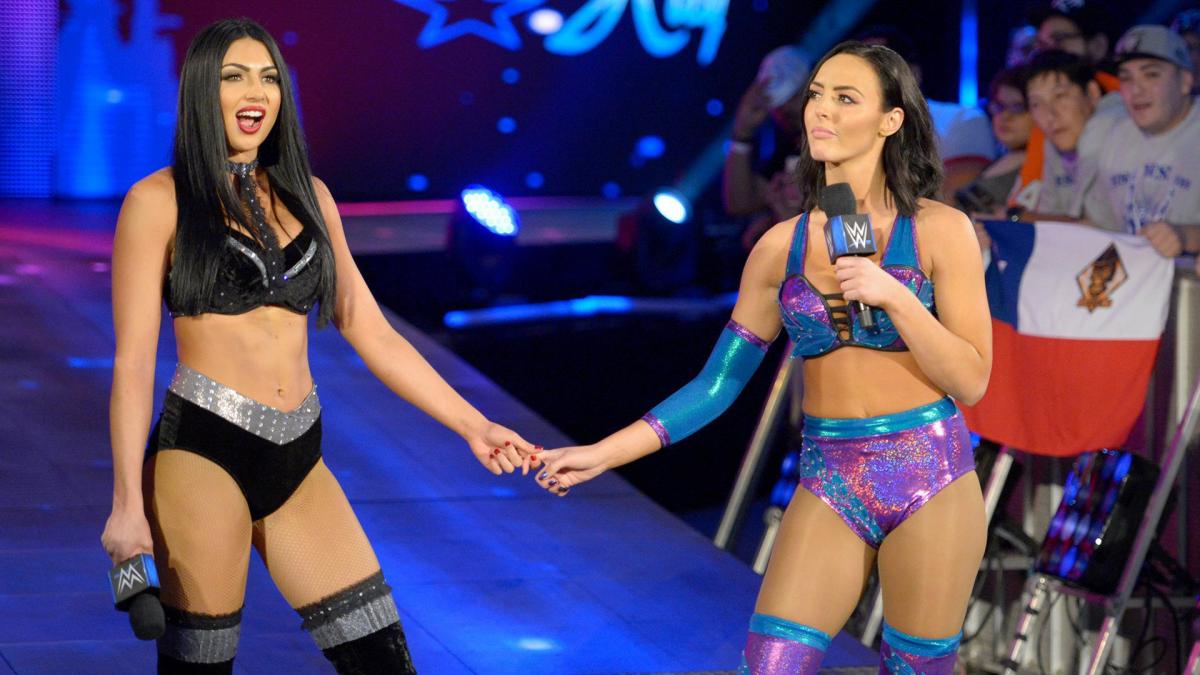 I'm not a Dave Meltzer listener, I don't give his opinion any more weight than my cat's (actually, the cat's opinion has more weight), and I find his treatment of various wrestling promotions eye-rolling, but he does have a large audience that puts a lot of stock in his opinions, which is why his comment about liking Peyton Royce more in NXT because she was 'lighter' caused a firestorm of complaints. Many WWE superstars, past and present, came to Peyton's defense and blasted Meltzer for his comments. Meltzer apologized, but his apology seemed to be more a 'I'm sorry people are mad' than an 'I'm sorry for what I said'. In fact, Meltzer tried to deflect the blame, but many fans are still angry, as they should be.
On Thursday, he again tried to deflect blame by saying that he'd been talking about Peyton getting breast implants, as if making it about her making a decision about her body and not about her weight solved everything. Many Meltzer supporters latched on to this as 'proof' that he wasn't body shaming her and that Peyton should acknowledge it and apologize, which ignores the fact that Meltzer is STILL body shaming her, just not about her weight.
Meltzer's comments aren't anything new. In doing some research (and being blessed with awesome people on my TL who know where to find this stuff). He has referred to former Women's Champion, Sable, as looking like a 'run down stripper' at a time when Sable was one of the most popular women in WWF in the 1990s. He also implied that Bayley was starting to look too old for her gimmick.
The fact that Meltzer felt that 'clarifying' his comments by saying that he'd merely meant that he'd liked Peyton better before she'd gotten a boob job and not because she'd put on weight would make his comments less offensive and that many of his fans are agreeing with him shows how little people really understand body shaming. Making it about a GROWN woman making an informed decision about changing something about her body she isn't happy with, instead of her putting on a few pounds, doesn't make it better, in fact it makes it worse, and not just for female fans.
It is no secret that women face huge amounts of pressure to conform to body ideals (whatever those happen to be). Even women who claim that they don't care (Like myself) often feel pressured to conform, and sometimes find ourselves going along with it. However it should also be pointed out that men often face the same pressure. Talking with another contributor for Chairshot about this, he told me that he'd stopped taking his shirt off because he'd been body shamed for being 'too skinny' instead of being muscular, like the male ideal is supposed to be.
So why do Meltzer's comments matter? They matter because they still show that even this age of growing body positivity, that people still think its appropriate to publicly body shame women for making decisions about their bodies. That Meltzer has a large fanbase who think he is the supreme fount of wrestling knowledge makes the situation worse. Wrestlers already have to deal with negative fans and trolls without someone adding fuel to the fire. Meltzer talked about everyone learning from this, let's hope the one learning was him.
---
Always Use Your Head and visit the official Pro Wrestling Tees store for The Chairshot All t-shirt proceeds help support the advancement of your favorite hard-hitting wrestling website, The Chairshot!

---