Top 5: Superstars Who Could Be WWE Champion in 2018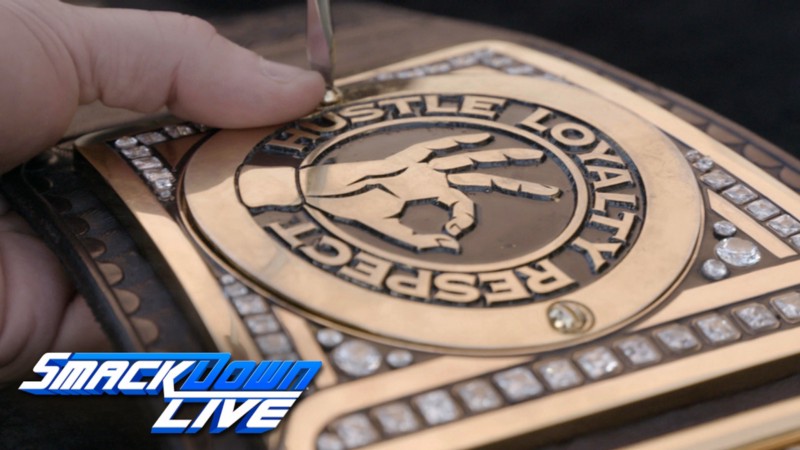 Who could hold Smackdown's top prize in the coming year?
With 2018 just around the corner, it's that time of year the community speculates what will happen in the upcoming year. Now with the WWE Championship changing hands on last week's SmackdownLive, it's future in the next year is a little more unpredictable. Here are five superstars who could win the WWE Championship next year.
5. Kevin Owens
With Sami Zayn at his side, Owens could end up on top of SmackdownLive at some point. This could be a stretch considering his rivalry with Shane McMahon, who could get rid of the duo by shipping them off to Raw. However, Kevin could defy the odds and gain the top title, and perhaps even kick-off a rivalry with his best friend over the strap.
4. Bobby Roode
While Roode may not have the same allure he had in NXT, he is still being groomed as a top star on the blue brand. He is likely to be a main event player in 2018, competing for the championship and having a shot at winning it before the year is over. Look for Roode to enter his first glorious reign in the near future.
3. AJ Styles
Seeing as how AJ is the current WWE Champion, it wouldn't be too far out of the realm of possibility to see him carry it the rest of the year. Last year, Styles started out the year as champion, and it looks like he's striving for a repeat. Even if he losses the belt between now and January 1st, it is likely he'll stay in the title picture. That is unless Styles makes the switch to Raw, but SmackdownLive is practically Style's second home as he helped build it in 2016.
2. John Cena
Sooner or later Cena's going to win that record-breaking championship. Currently tied with Ric Flair's 16 world title reigns, it's only a matter of time before Big Match John hits that record breaking AA. Now, 2018 may not be the year, and even if it is Cena could go after the Universal Championship instead, as he is considered a free agent.
1. Shinsuke Nakamura
It wouldn't be too much to say many fans desire a match between Nakamura and AJ Styles at WrestleMania for the WWE Championship in a rematch from their days in New Japan Pro Wrestling. Even if that doesn't happen, Nakamura is one of the top stars on SmackdownLive, and one of the few comming up from NXT. The past few months have shown Shinsuke is capable of challenging for the title, now it's only a matter of when he wins it.