Top 5: Wrestling-Related ESPN 30 for 30 Ideas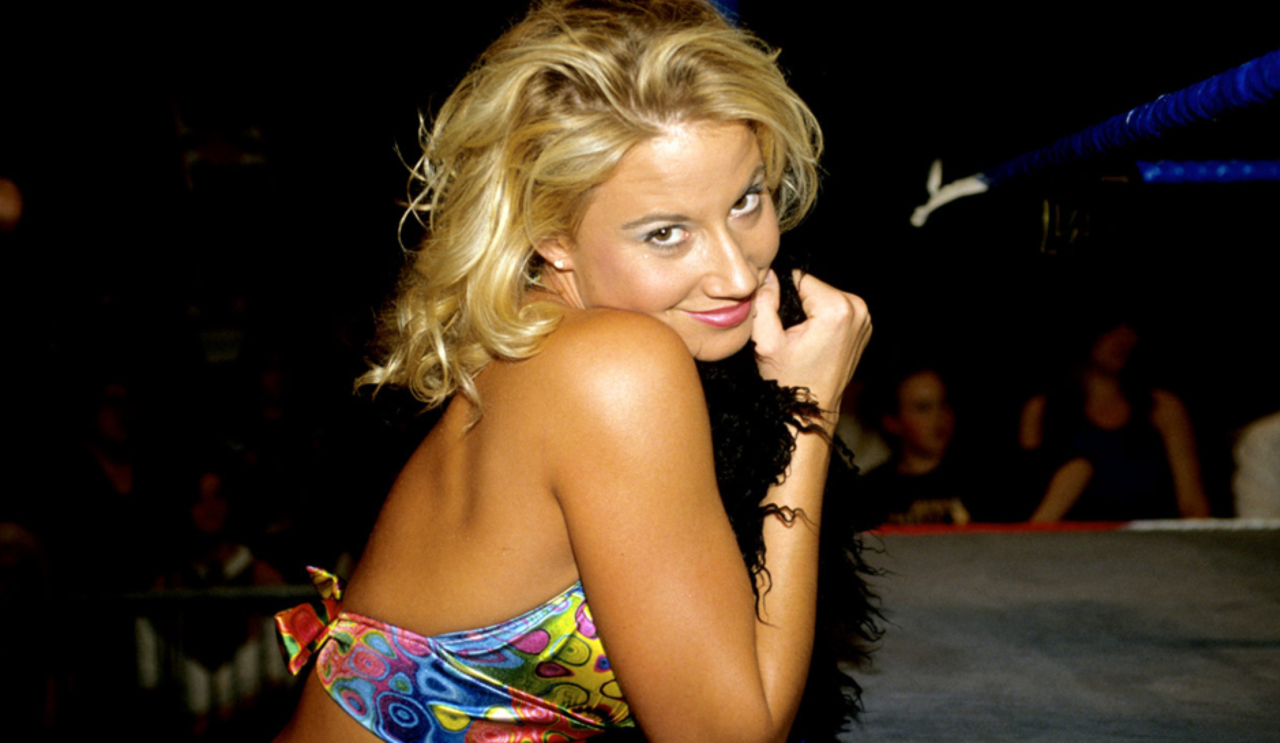 One of the best things ESPN ever did was give the green light to the 30 for 30 series. Many amazing stories that otherwise wouldn't have been told on major television have made their way onto ESPN airwaves.
The most recent was pro wrestling-related. Ric Flair's life story was the subject of 30 for 30's "Nature Boy". Ric's life is quite the story, and seeing it on 30 for 30 makes one wonder what other wrestling stories would thrive on the show.
Obviously there are a billion. I tried to stay away from ones that have continually been told. Does the world really need another Montreal Screwjob documentary? ECW? Monday Night War? Come on now. World Class & the Von Erichs already got a 30 for 30 Short…it could have been a long piece too, but we've seen some good documentary work done on the promotion. I also limited myself to one death.
What if I told you these are my Top 5 Wrestling-Related ESPN 30 for 30 ideas?
5. The Samoans
The Anoa'i family history encompasses much of pro wrestling's history over the last fifty years. The story of Afa & Sika becoming wrestlers after starting riots at the matches in San Francisco is a pretty great one. Add in everybody that came afterwards, including a Rock connection, and this feels like a perfect fit for ESPN.
4. Dr. D: The Forgotten Superstar
David Schultz was quite the character. Just when the WWF was hitting the mainstream & he stood to gain attention as one of the top heels, he had to go & hit John Stossel on 20/20. His wrestling career was pretty much over after that, but he's become something of a cult favorite over recent years due to clips like this one:
He had a pretty interesting life after wrestling as well, as he became a bounty hunter. A dig into his story would be pretty interesting.
3. Sunny Days
It's easy to forget now, but at one time you could have made the argument that Tammy Sytch was the biggest female star in WWF/WWE history. At a time where women were an afterthought in the business, she rose up from Smoky Mountain Wrestling to be the most downloaded celebrity on America Online. The rise & fall of Sunny is a compelling story that could thrive in the documentary format.
2. The Death of Bruiser Brody
You could do an entire 30 for 30 series on untimely wrestling deaths. Eddie Guerrero, Owen Hart, Chris Benoit, Brian Pillman and countless others would make for great documentary material. Brody is the one major star of the last forty years whose legacy hasn't been wrapped under WWE's umbrella. His story has been told, but not on a major level. His murderer is a free man, so the film maker could be able to get a word with him.
United States vs. McMahon
The scandals that plagued the WWF in the early 1990s are largely forgotten today. Who remembers that Vince McMahon was on trial and on the verge of spending years in prison for illegal drug distribution? Steroids aren't the hot-button topic they once were now that baseball has outlawed them & football sweeps them under the rug, but it's still a story that deserves to be told, and needs to be told in order to get the full story of the biggest wrestling company in the world.