If Batista Returns To WWE, Will You Be Nicer This Time?
Batista returned to WWE in 2014, for a return that can be described as lackluster at best. He was positioned as a triumphant heel in his return, and that proved to be such a detriment that he wasn't greeted with any kind of warmth until the promo where he left.
He did some good during his return, putting over Daniel Bryan in the WrestleMania XXX main event, and then putting The Shield over before his exit. But even Big Dave himself wasn't happy with the results of his return.
We're not sure if "Bluetista" had anything to do with that…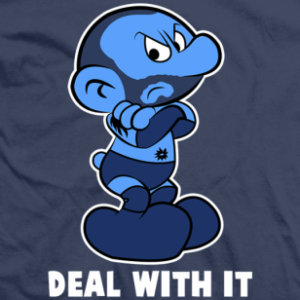 It's easy to say WWE completely botched his return, too. Batista would have been given a hero's welcome (sorry Kassius) after Guardians of The Galaxy, a movie franchise that has cemented Batista's status as a viable Hollywood actor.
Big Dave recently told Jim Ross (via The Sun, here) that he'd be open to a return, if done right:
"I would love to go back, but the reason I have not gone back is because I don't want to do a one off. I want to go and I want to wrestle. I want to do some house shows, I want to be a part of the program and I love it."

"The one off thing, the cheap pop thing, it doesn't do anything for me. I stay in touch, man, I've talked to Vince [McMahon] recently and he knows what I want. I've made it very clear that I wanted to go back and run a program with Hunter [Triple H]."
Batista's comments about working house shows shouldn't come as a surprise. The reaction he received during a January 2014 house show in Phoenix was a great one, and one he publicly commented that he loved.
And now The Wrestling Observer is reporting that Bat/Bluetista is considering another short return.
After his Guardians Of The Galaxy stardom, and his skills as a heel, would you be nicer to Batista this time around?
Personally, count us in for a run from the May Avengers: Infinity War release through Survivor Series with the match against Triple H going down at SummerSlam in Brooklyn.
Plus, we might get this amazing entrance again:
The spotlight on the world champion #WrestleMania26 pic.twitter.com/MIvDI3kJpJ

— Italo Santana (@BulletClubItal) December 21, 2017