Cody Rhodes Gets Completely Savage At Zack Ryder On Twitter
Cody Rhodes is nearing the end of 2017, a year that he seemingly owned both in and out of the ring. And despite dropping the Ring Of Honor World Championship to Dalton Castle, Cody is going out a winner with a savage Twitter win over Zack Ryder.
This week the Internet Wrestling Community "celebrated" the six year anniversary of a picture when all of their favorites held WWE championships. CM Punk and Daniel Bryan were world champions at the time, along with Cody holding the Intercontinental Championship and Ryder holding its United States counterpart.
Here is the picture in question…
#OnThisDay 6 years ago: This photo was taken. pic.twitter.com/ZUdmeUyl3k

— Italo Santana (@BulletClubItal) December 19, 2017
Cody told a story about how the picture made it to Twitter, but wasn't supposed to…
Punk "this is not for Twitter…just for us"

…2 seconds after this picture was taken, Ryder put it on Twitter https://t.co/O5aBQz3Gok

— Cody Rhodes (@CodyRhodes) December 19, 2017
However, Cody was inaccurate, as pointed out to him by Zack Ryder. Cody owned up to it—and completely OWNED Ryder in the process…
My story is actually inaccurate. Punk tweeted it. Just now Zack asked me to apologize and then told me to "fuck off"

I just prefer the version where Zack did it https://t.co/ccn82OpdS4

— Cody Rhodes (@CodyRhodes) December 20, 2017
So not only does Cody out Zack Ryder for how he handled the situation, he then gives zero fucks himself by saying he still likes the story where Ryder is the one who screwed it all up!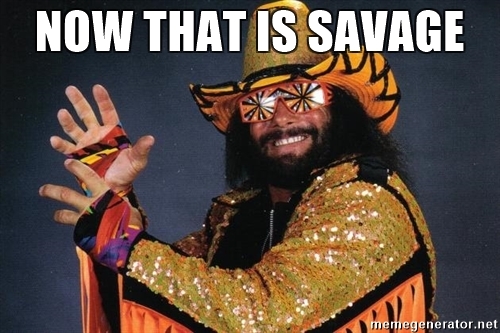 It was basically this, all over again:
This could easily be a rib, as I am sure Cody knows Zack Ryder has the following to pull off what Cody has in the past year if he were to leave WWE himself. Either way, we are left with two things: one amazing twitter exchange between Cody Rhodes and Zack Ryder, and a great memory of one hell of a lineup of champions in WWE in late 2011.
2017: Cody wins.