Official Chairshot 2017 WWE Clash Of Champions Event Lineup Card
Download your WWE Clash of Champions Old School Event Lineup Card!
As a kid, it was always exciting to get to the arena and see the event line-up, usually available as an insert in that night's program. These will be bring back memories for old school fans: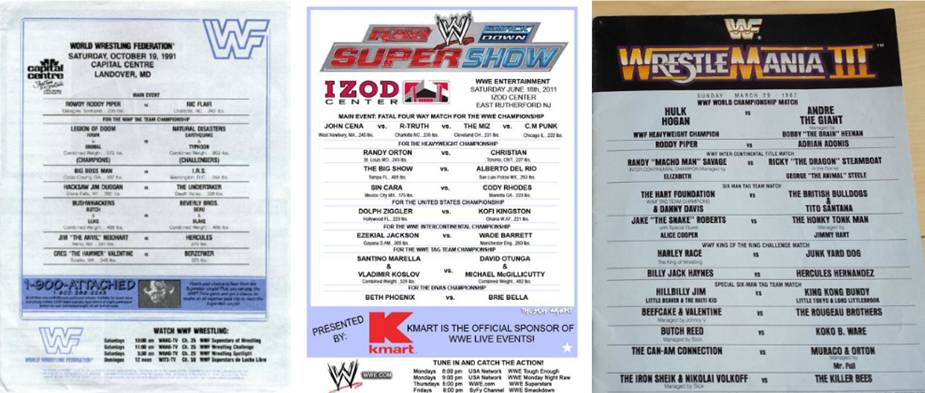 Today The Chairshot put's a modern twist on the old school event lineup cards for each major event! Click the link below, or the image below that, to download your own WWE Clash Of Champions old school lineup, made for you by the hardworking team here at TheChairshot.com!
ENJOY!
Shareable Download link:
https://drive.google.com/open?id=1TaOQFZ8mMDtEb2eyY1SfmBxsGTYxXzyx