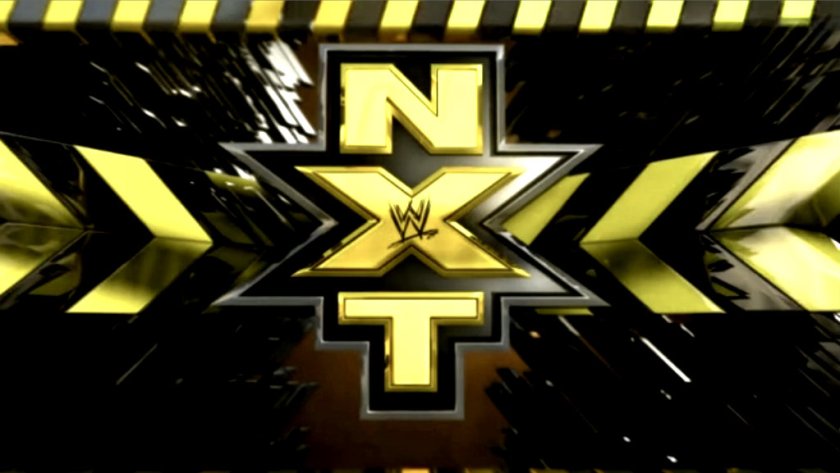 With the all of the action from NXT Takeover War Games there was a lot of moving pieces to try and sort through. A new men's and women's champion as well as the first War Games match in 19 years, that many feel was the best War Games match since the early days of the gimmick. So just to remind everyone, Power Rankings assesses not only championship accolades and main event status, but over all reception among fans, internet buzz, merchandise sales and who the perceived draws of the brand really are.
So with the criteria gone over again, let's get to the list.

5. Johnny Gargano
Johnny Wrestling had a lot of momentum coming out of the DIY break up a few months ago, but has been haunted by one loss after the other. He finally seems to be getting some momentum on his side after a very impressive win over Kassius Ohno. This leads up to a number one contender's match, and possibly a chance to avenge an earlier loss to Andrade "Cien" Almas. Still a very over babyface, Gargano's finally getting a push to validate his fan reaction.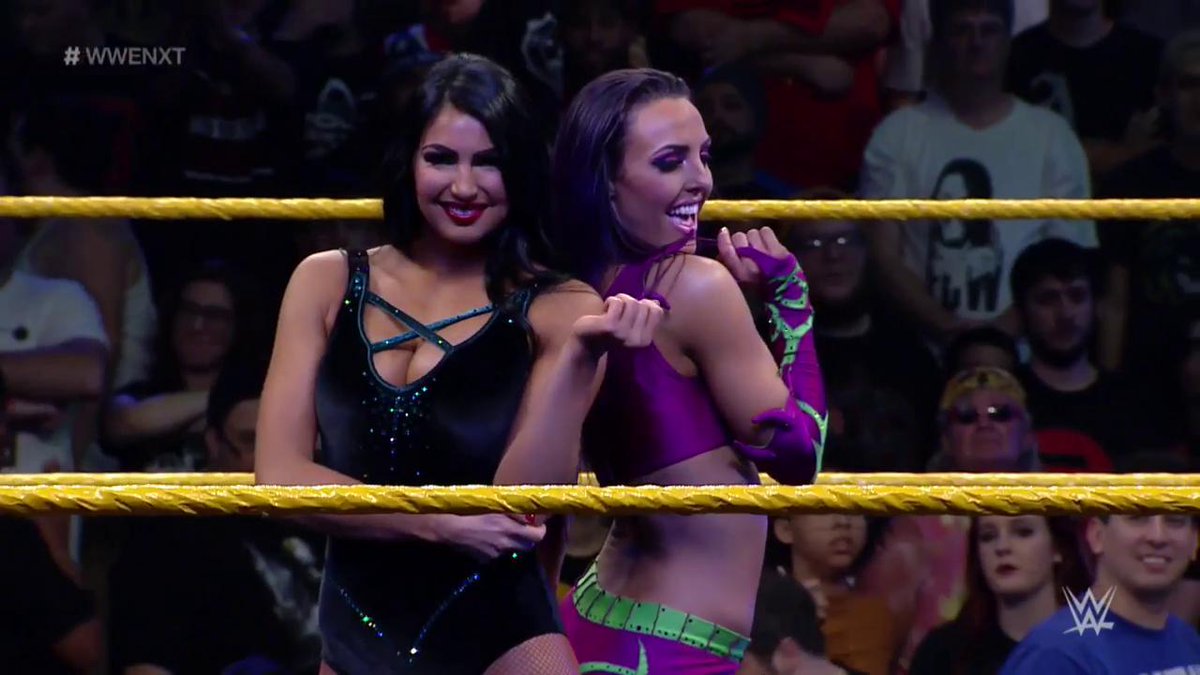 4. The Iconic Duo
The only pure heels left in the NXT Women's Divison, as well as, two of the most over women in the company. Peyton Royce had more fan support going into the Fatal 4 Way at War Games but sadly fell to Ember Moon. Billie Kay has sadly been relegated to side kick lately for the duo, but together they are still a competent heel team that finds a way to get it done, more often than not.

3. Aleister Black
The undefeated Dutch Assassin got a huge win over Velveteen Dream. This was the best story going into War Games and it finally allowed the audience to get a small glimpse at Black's personality aside from just his striking ability. He's a bit overdue for a shot at the NXT Title since he's been undefeated since March 8th, where he beat the current NXT champion. So 9 months of victories, something has to break sooner or later.

2. Andrade "Cien" Almas w/ Zelina Vega
I mean this is the fabled tale of heel acquires beautiful valet/manager and wins the main Championship. Zelina added a flair to Andrade that he was lacking, on top of the fact she can cut an English promo, whereas he really can't. She's managed to reign in his Ingobernable attitude and get him to focus on winning. He's got a great look and move set, she's great looking and easily a candidate for Best Manager of the Year if there was one. Enjoy El Idolo and tranquillo.

1. The Undisputed Era
"Indy Darlings", winners of the first War Games match, Adam Cole is around the NXT Title scene as well as reDragon staking a claim at the NXT Tag Championship. Their limited time in NXT doesn't matter since their reputation precedes them. All of these men have numerous accolades in ROH and New Japan, Adam Cole has revived from the dead, while Fish and O'Reily have done some decent work to prove they can hang with the major tag teams. Their NXT accomplishments don't exactly translate to them being number 1, but the are all positioned well and most of the hardcore fanbase knows what they are about, and they are immensely over. So the top seed may not be undisputed…but it's hard to argue.
Leading into Takeover: Philadelphia it should be interesting to see how accurate this list stays and exactly who creeps up into the top 5 after the pay per view event. Also since the assumption is that Shayna Baszler will debut soon, that should be interesting to see what the addition of such a vicious heel will do to the Women's Division.
---
Always Use Your Head and visit the official Pro Wrestling Tees store for The Chairshot All t-shirt proceeds help support the advancement of your favorite hard-hitting wrestling website, The Chairshot!

---
Bray Wyatt Has Found His Niche With Woken Matt Hardy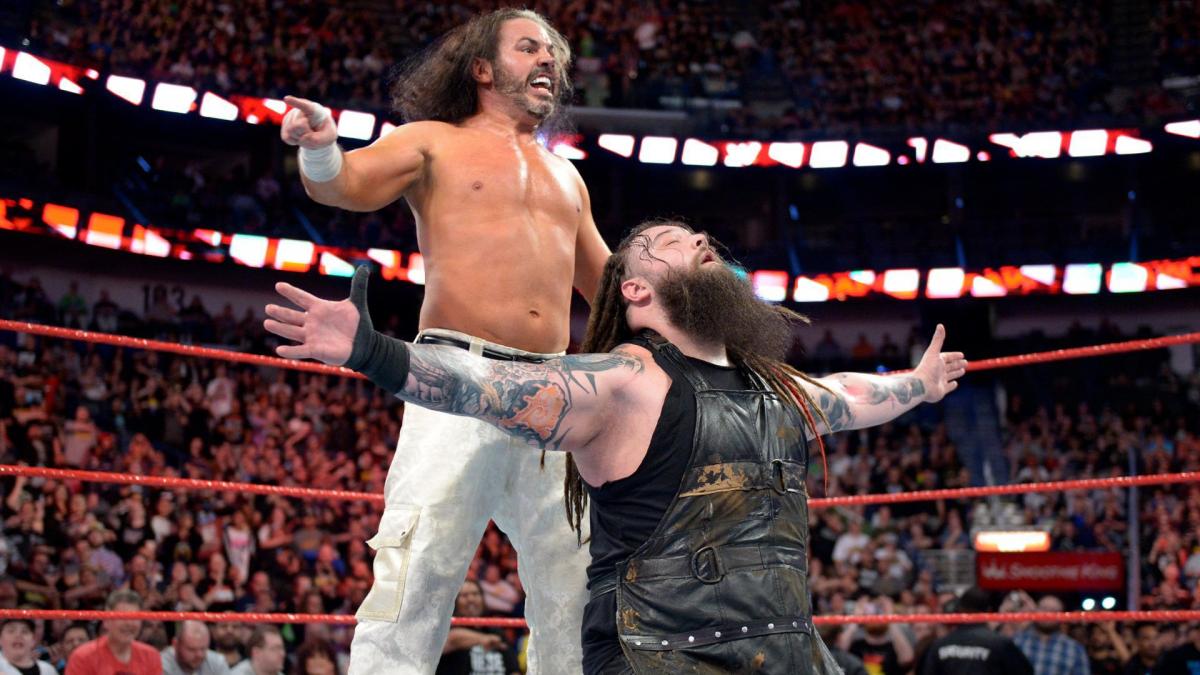 Matt Hardy is sharing his Woken wisdom with the world. The first man to fully accept that wisdom is Bray Wyatt and the two men are now a tag team in WWE. Many fans saw this coming, as Wyatt's character had peaked for the most part. There was only so much ground WWE could cover with him in his Eater of Worlds persona.
It was indeed time for a change and Hardy facilitated that change. Now the two men are sharing the same air without trying to destroy each other, which seemed to be their fate. Like Undertaker and Mankind, Matt Hardy and Bray Wyatt seemed destined to feud forever. But they are much better as a team.
That was perhaps not what fans expected. Though the signs of a potential partnership were there, no one could have predicted just how well they would mesh together. Fans watched them fight for so long that any union between them could have fallen flat.
But they are clicking together quite nicely at this point. Their personalities compliment each other and they have a great chemistry together. Wyatt has slid into the No.2 spot, which is a change of pace for him. He was always the man at the head of The Wyatt Family. He was always the one pulling the strings.
Therein lays the disbelief among many fans when it comes to this new team. Wyatt spent his entire WWE career as a heel. There was never any reason for anyone to trust him, because he was always playing mind games with everyone around him. He had no history as a babyface and he never really crossed into that area at any time during his run. He always had an agenda and that agenda was usually trouble for whoever crossed him.
Then there's the fact that he was such a twisted soul. Bray Wyatt was never really hated like other heels around him, but he was booed. At his best Wyatt was creepy and sometimes even frightening. At his worst, he was a babbling madman. Somewhere in the middle, he found his niche.
The WWE faithful often didn't understand what he was talking about but they knew it was psychological. Wyatt often seemed to talk above everyone's head, as if he was already three steps in front of them. Fans took what they wantd from his promos and though the point wasn't always clear, the intent was. Bray Wyatt wanted to be worshipped. He needed to be.
His character's existence needed validation. The only way he could get that was by controlling others and making them need him. They were subservient to him and he led the way. Wyatt's opponents wanted to shut him down but they were being played as well. Bray thrived on funhouse horror and expected everyone else to live that life with him. In that world, only he stood at the top.
So when fans now see him alongside Matt Hardy, they immediately have doubts. How could such a megalomaniacal figure like Bray Wyatt actually step aside and give control of his fate to a man that was beneath him? Wyatt did try to destroy Hardy and was convinced that he could do it. How could one brawl completely change his mind and indeed his very essence? Is that even possible?
In the world of WWE, Bray Wyatt is Marvel's Loki. Like his comic book counterpart, Bray is devilish and conniving, always ready to use others for his own personal gain. He is a trickster, a wolf in sheep's clothing, a man that wants to slide in and take whatever he wants before anyone knows he was there.
Neither man is concerned with obliterating everything around them; they would much rather rule it all. Complete power is intoxicating and both men are indeed addicted to it. Loki has betrayed his brother Thor numerous times in order to get that kind of power. Is it only a matter of time until Bray Wyatt betrays Matt Hardy for the same reason?
The biggest problem with that theory is fans just saw it happen. Randy Orton once followed Bray and then turned on him. It was obvious from the start that Orton was up to something; he's called The Viper for a reason. But no matter how many times it seemed as if Randy would leave Bray, he stayed. He even began to fit. Suddenly Randy Orton looked like he belonged with Bray Wyatt. Fans accepted it. But as soon as everyone relaxed, Orton made his move.
This could happen again of course. Wyatt could betray Hardy and leave him for dead in the middle of the ring. He could even take control of SAniTy and possibly even remake them in his own image. Many fans believe that would work and it quite possibly could. But is that the right move for Bray Wyatt?
Right now he and Matt Hardy are just getting started. Some guys are better enemies than friends but that just doesn't apply to this situation. Hardy and Wyatt have gone to war many times before. Fans have seen that. It was fun and it worked for them. But it was time for something new. The same is definitely true for Wyatt.
Bray needed a change. He may have the same look and he may have the same move-set in the ring but he has evolved. Wyatt reached his apex and needed to do something fresh in order to keep moving forward. That's exactly what he's done now. Wyatt was a compelling heel but he can be a dynamic character babyface. This is what he perhaps should have been all along.
Matt and Bray are not The Hardy Boyz. They're also not The Wyatt Family. These two Superstars are something more, something different. Hardy revitalized his pro wrestling career with his Broken and Woken personas. Bray Wyatt is now doing the same. The time for twists and turns may come. But now the time is right for this duo. Matt Hardy and Bray Wyatt are bizarrely fun together and that fun is just beginning.
---
Always Use Your Head and visit the official Pro Wrestling Tees store for The Chairshot All t-shirt proceeds help support the advancement of your favorite hard-hitting wrestling website, The Chairshot!

---
Sami Callihan Strikes Again (Graphic Warning)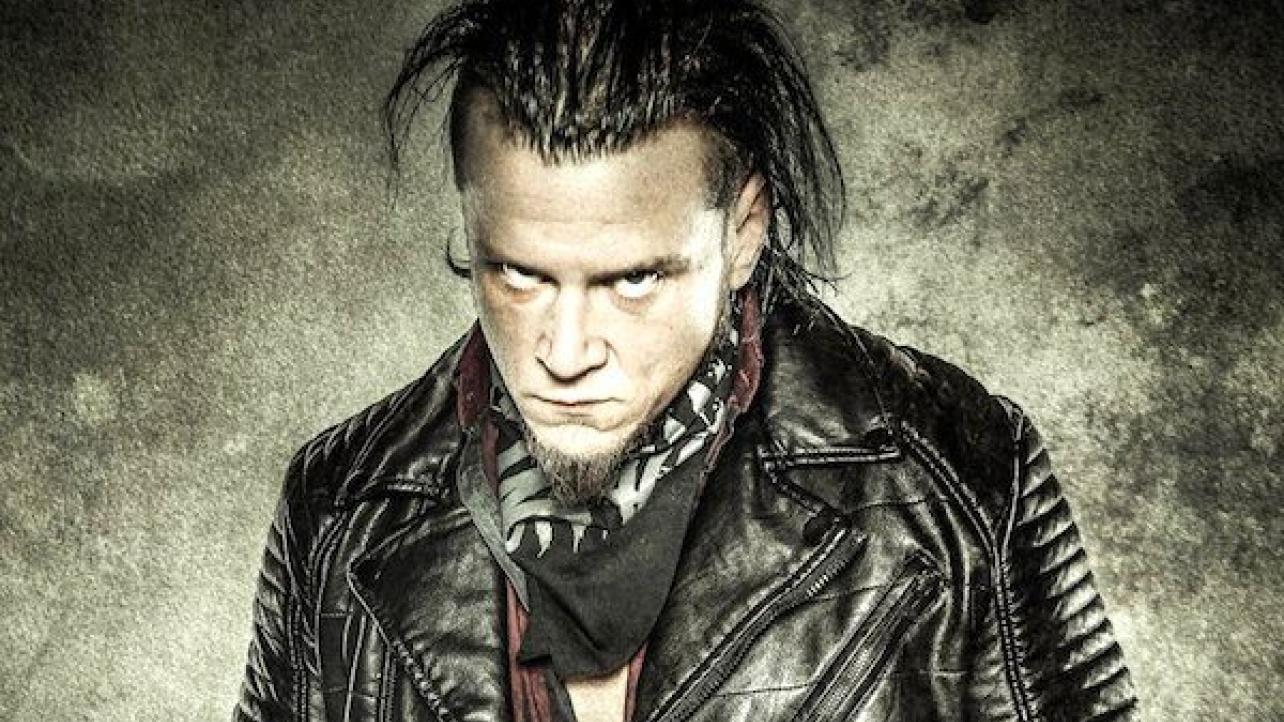 Sami Callihan has become a very outlandish and over the top heel since the infamous botched baseball bat incident that broke Eddie Edwards' face. Since the incident, Callihan has been very unapologetic and has shown no remorse for his actions against Eddie, even going as far as to rub it in his face.
"For our generation, by our generation."

The most controversial man in wrestling @TheSamiCallihan spoke to @TVInsider about everything the went down recently with Eddie Edwards ahead of THIS SUNDAY'S Redemption! #IMPACTonPop

HERE: https://t.co/F6HqCnpWe3 pic.twitter.com/WLyP0oZEoX

— IMPACT (@IMPACTWRESTLING) April 19, 2018
In a street fight on Wednesday night at Rockstar Pro Wrestling, Sami threw a chair at former NWA/WCW star and 68 year old Kevin Sullivan's head. Sullivan couldn't put his hands up in time to block the chair shot, suffering a large hematoma in the process.
Sami speaks about the incident at Rockstar Pro: https://t.co/urKwMpdEOC via @YouTube

— Rockstar Pro Wrestling (@RockstarProWres) April 20, 2018
Sami even had the audacity to post a graphic picture of the injury on his Twitter account, mocking Sullivan.
Kevin Sullivan wanted to run his mouth tonight @RockstarProWres… So he got his old ass beat. I don't care who you are, or what you've done. Just add his name to my list of victims. My give a fuck is broken. #TheDRAW #Unsafe pic.twitter.com/f0Q1ZoBXPb

— The DRAW (@TheSamiCallihan) April 19, 2018
In my opinion, Sami has taken his unapologetic character way too far since the baseball bat incident. I get that you are trying to get heat as a heel, but there is just a line that you can't cross and Sami has crossed numerous ones. Don't get me wrong, I'm enjoying his work on Impact Wrestling each and every Thursday, but it seems that Callihan has taken his character too seriously, blurring the lines between real and fictional. If I was Sami, I would tone it down because his actions have sent the wrestling world in an uproar and many wrestlers commented on the situation. So would I say he's a good heel? Yes, but you don't need injure people to heat.
---
Remember to always use your head. For more Impact Wrestling news follow @yorkjavon on Twitter and for all things wrestling follow @theCHAIRSHOTcom.
---
Always Use Your Head and visit the official Pro Wrestling Tees store for The Chairshot All t-shirt proceeds help support the advancement of your favorite hard-hitting wrestling website, The Chairshot!

---
WWE Superstar Shake Up: Did The Women's Division Get The Short End Of The Stick?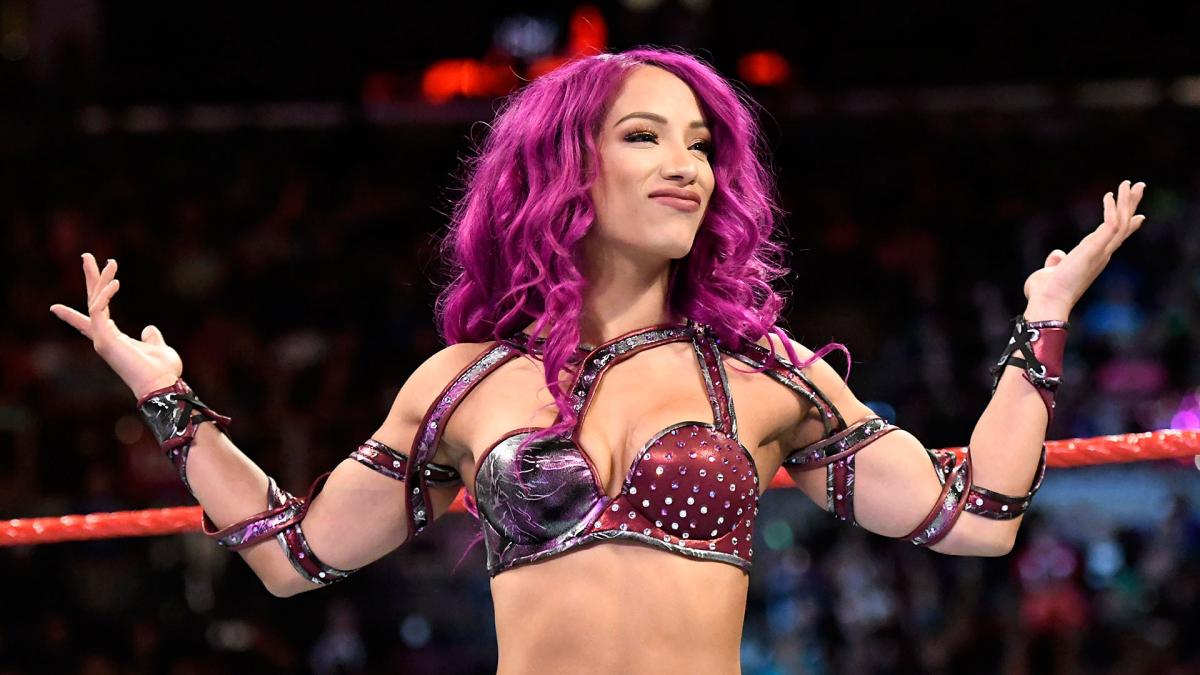 Obviously one of the big topics coming out of this week in WWE was the highly anticipated Superstar Shake Up.  With the Shakeup comes high expectation, in terms of surprise factor and building interest for future feuds.  And while WWE did deliver on surprise factors in Bobby Roode, Samoa Joe, and Drew McIntyre, perhaps it could have given the Women's Division some attention.
What I mean is that the Shake Up for the ladies was overall underwhelming.  Considering the complacency that someone like Becky Lynch is in, she could have benefited from the move this week.  In retrospect however, last week's events with Paige's retirement and the additions of Ember Moon and The IIconics gave way to what was to come for both Raw and Smackdown.  But for every woman who has a story is someone who is almost lost in the shuffle.  Naomi comes to mind as someone who currently doesn't have a story post-Shake Up.  Didn't she just win the WWE WrestleMania Women's Battle Royal?
Maybe it is fair play, but basically the big move coming out of the Shakeup is that the two factions in Absolution and The Riott Squad switched places.  The first thing that comes to mind is that Absolution is primarily Paige's faction, so there is the possibility that Paige will still be able to be the mastermind with her as Smackdown General Manager.  As far as The Riott Squad, it seems like they will be the catalyst that will bring Sasha Banks and Bayley back on the same page after weeks of squabbling and conflict.
And speaking of those two women, did anyone else felt mislead with their match on Raw Monday?  While there has been tension continuously building up between both Banks and Bayley, given their history it felt that the building rivalry this time around could have been done better justice.  Maybe that was the whole point behind it all – it's not over by a long shot.  I thought for sure that one of them was going to Smackdown given they were in the match on Raw.  Just the way they tore into each other, it was like they were fighting as if it was indeed their last night on Raw.  It was a great story for sure, and I was left wanting more.  On the positive side, apprehending the Riott Squad is a secondary feud that shows promise.  There is substance behind the former Women's Champions as they move from WrestleMania towards SummerSlam.  It doesn't mean that there's a throwaway feud, but perhaps a detour for now.
On the Smackdown side, there was no way Charlotte Flair was going to Raw after last week's brutal attack from the IIconics.  With Carmella taking advantage of Flair and successfully cashing in her Money in the Bank contract, Flair has her hands full seeking revenge from all parties.  Flair did gain assistance from Lynch and Asuka this past week.  The company built the appearance of Asuka as if it was shocking news.  Honestly, when she challenged Flair at WrestleMania it was all but set in stone she was going to Smackdown.  It was more of making the move official for the Empress of Tomorrow.
Another bright note from the Shake Up is Natalya moving to Raw.  With the rumors of the Queen of Harts becoming the first singles feud for Ronda Rousey, I am all over this if it gives Nattie some much needed shine.  She has been underrated for the longest time, and a high profile feud is something welcomed from this fan.  Stepping back and looking at these potential feuds on top of Alexa Bliss and Nia Jax, what looks underwhelming may just be what fans are looking for in terms of depth and screen time.
So while on the surface, again, the Shake Up for the women was underwhelming.  However, with some developments already previously established comes something much bigger.  Expectations were high, but after looking further into what is going on there is definitely more positives versus the negative.  It's not perfect, but the potential of a great summer for the Women's Division is there.  Just not the way many fans had envisioned.
---
Always Use Your Head and visit the official Pro Wrestling Tees store for The Chairshot All t-shirt proceeds help support the advancement of your favorite hard-hitting wrestling website, The Chairshot!

---