Sugar Dunkerton Might Hold The Biggest Championship Ever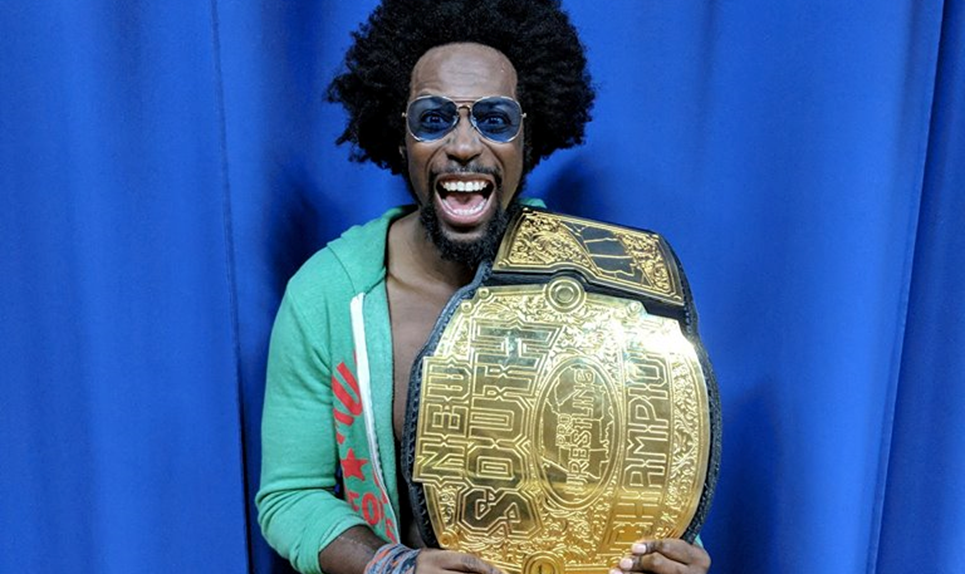 Sugar Dunkerton is a veteran of independent wrestling, pleasing crowds everywhere he performs. He recently captured the New South Wrestling Championship, and damn that belt is huge!
So y'all ain't out here thinking I'm small when the @NewSouth_PW title is just REALLY big…. pic.twitter.com/Hta1N65YdL

— Special Dark Sugar D (@SugarDunkerton) December 10, 2017
It also appears that Sugar used his championship platform to spread a positive message, something that's needed in today's world. Hats off to ya, Suge D!
Congrats to my boy @SugarDunkerton on your @NewSouth_PW Championship win. It was an honor to be in the ring with you while you made your speech about respecting women in/outside of the ring. "No means no until it's a clear yes." Tears in my eyes dude, you deserve it! ? pic.twitter.com/JVKphpu3ZZ

— HARLOW O'HARA (@hvrlow_) December 10, 2017
As you can see here, Sugar Dunkerton won that title from Baron Black: