Top 5: Japanese Wrestlers Outside of New Japan
With all the excitement resonating around New Japan and Wrestle Kingdom 12, I figured it would be unfair to act like there's only one company in Japan. No one likes it when WWE gets preferential treatment just because it's the biggest dog in the fight, so we shouldn't ignore the talent in the smaller promotions just because New Japan is the new sexy and cool thing.
Hopefully most of these guys you are learning about for the first time, and take the time to click the links to their match in this article. Let's spread the love for puroresu further than Kenny Omega, Testuya Naito, and Kazuchika Okada.
5. Shotaro Ashino (Wrestle-1)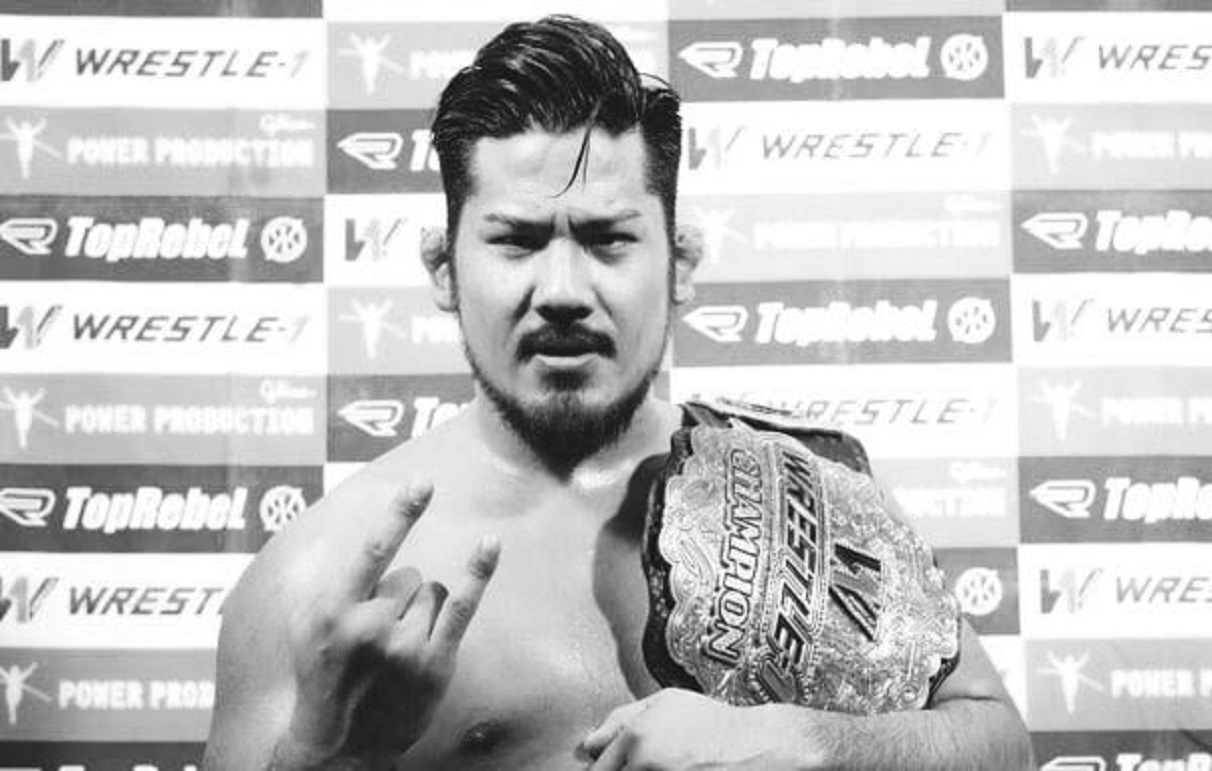 Easily the hardest section to fill out since there's a lot of tremendous top talent through most of the promotions. But Great Muta's Wrestle-1 organization claims this one with their current champion who hasn't even been wrestling professionally for 3 years yet. Growing into a solid heel, he is a ground specialist. Most of his offense is technical submissions or Greco Roman suplexes and clutches. He's had quite a few good defenses this year, but the main reason he grabbed the number 5 spot is his lack of experience, yet amazing aptitude. Even an injury last year, that sidelined him for 3 months didn't slow down his meteoric ascent in the company. Such a prodigious story deserves the recognition of Top 5. Check out this match between him and Jiro Kuroshio, Jiro is very charismatic and entertaining, but the match quality hits all of the marks.
4. Shingo Takagi (Dragon Gate)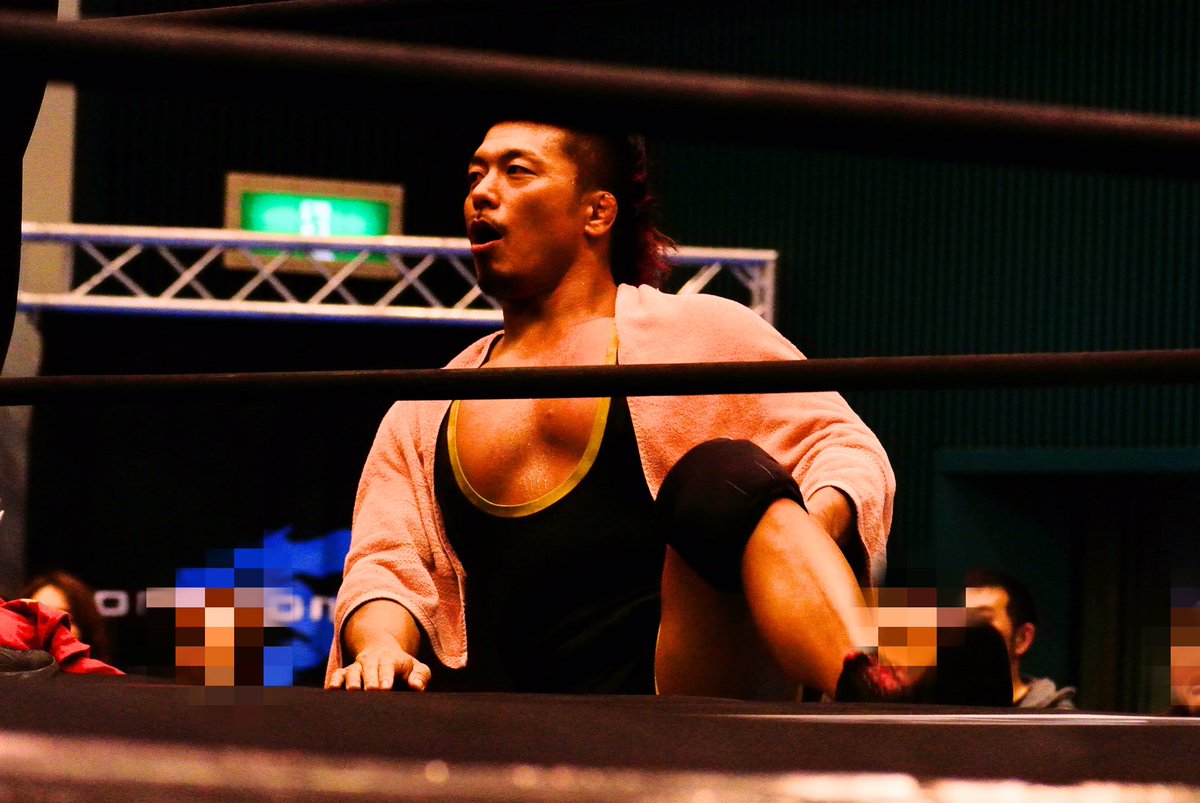 A former bodybuilder who trained under Animal Hamaguchi (same guy who train EVIL in NJPW). He is a four time Open the Dream Gate champion in Dragon Gate (the World Title basically), former Open the Twin Gate champion with WWE Superstar Akira Tozawa, as well as the 2005 Wrestling Observer Rookie of the Year. Even though 2017 was a fairly quiet year for him all things considered, he's one of the best wrestlers in Japan at expressing the story and psychology in the ring without needing to understand the language. His brawling/power style is brutal, but his expressive mannerisms is what helps you connect to the match. Watch this match from last year again Jimmy Susumu.
3. Naomichi Marufuji (Noah)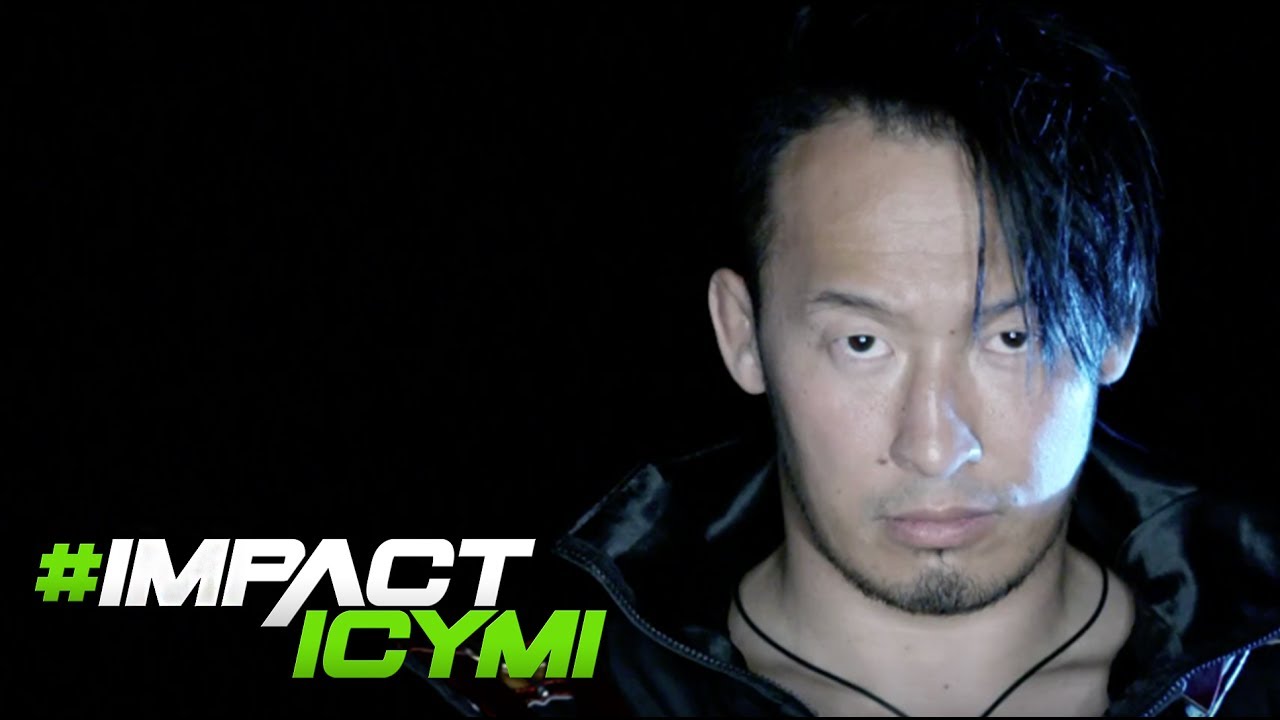 He has been called Noah's Genius and even Misawa's Successor. The star student of Misawa and one of the cornerstones of Noah since it's inception. Marufuji has won all of the GHC belts, seen success in NJPW's junior division during their cooperative years, and even beat Okada in G1 24 which created a rematch later in the year at King of Pro Wrestling 2016. He's innovated different variations of Misawa's flowsion and even innovated the Shiranui (Sliced Bread).He's been around for nearly 20 years, but he's not even 40, and hasn't really lost a step. Here's his match from the 2009 Super J Cup vs Jushin "Thunder" Liger (and we all know Liger is the best Junior in the history of wrestling).
2. Kento Miyahara (AJPW)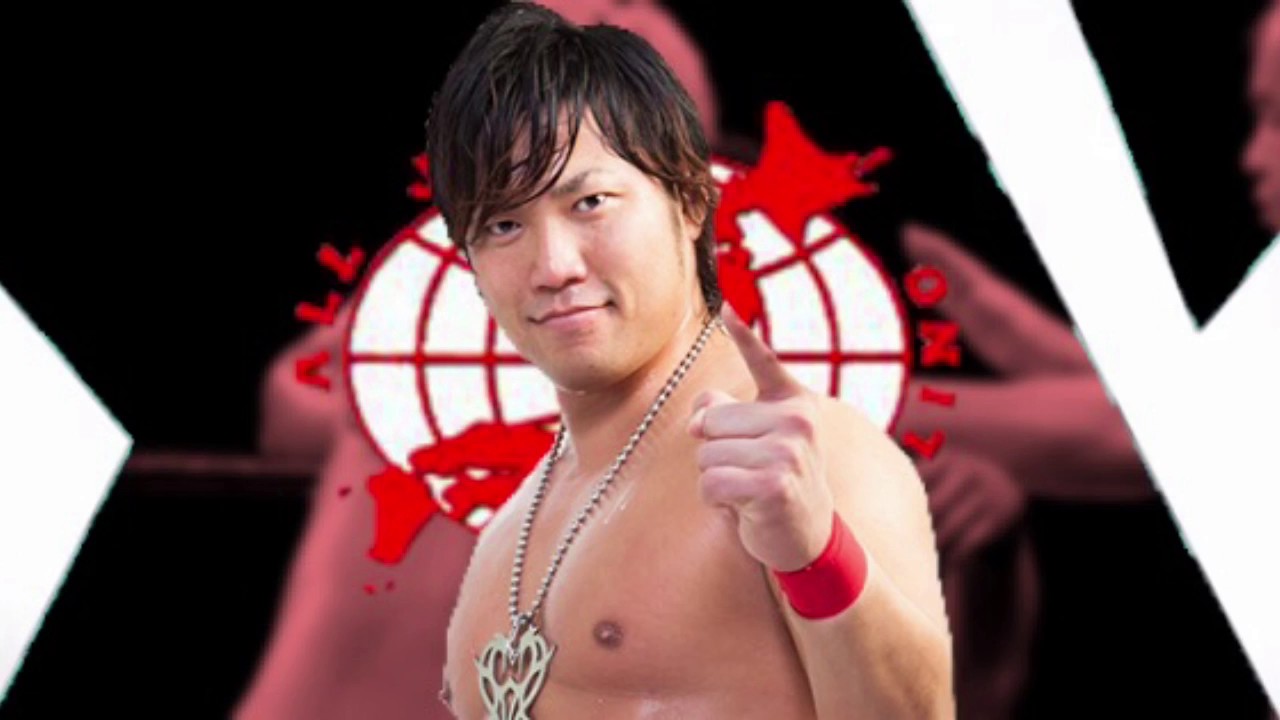 The Ace of All Japan, and the only one from their younger crop of talent to not leave when the company fell on hard times a few years ago. He's like a combination of Kazuchika Okada and Kenny Omega. He uses a V-Trigger style knee strike he calls Blackout and a bevy of suplex holds that lead to many of his victories. He had some great matches this year with Shuji Ishikawa, Suwama and Joe Doering. Since dropping the title to Doering he's taken a small backseat to allow for the main event scene to expand a little, but being the Ace, he won't be out of the title picture for long. See his match against Suwama from last year for a small taste.
Honorable Mentions:
Shuji Ishikawa (AJPW)
An accomplished singles and tag competitor. Former AJPW Triple Crown champion (their World TItle), winner of the 2017 Champion's Carnival and 2017 winner of the World's Strongest Tag League with his partner Suwama. A veteran of the ring, but still puts on a fantastic match. His hard hitting style easily grounds younger, higher flying opponents, and his Fire/Thunder or Splash Mountain have won him quite a few battles. Not flashy, but he'll break your face.
Daichi Hashimoto (BJW/AJPW)
AJPW World's Strongest Tag League finalist with his partner Hideyoshi Kamitani, and current BJW World Strong Heavyweight Champion. He's the son of Shinya Hashimoto (if you don't know who that is, that's fine, enjoy your 12th birthday party and puberty) and has been slowly living up to the name. Still young without a lot of exposure, but he could really be a bright spot for AJPW in the future if he continues to work with them.
1. Katsuhiko Nakajima (Noah)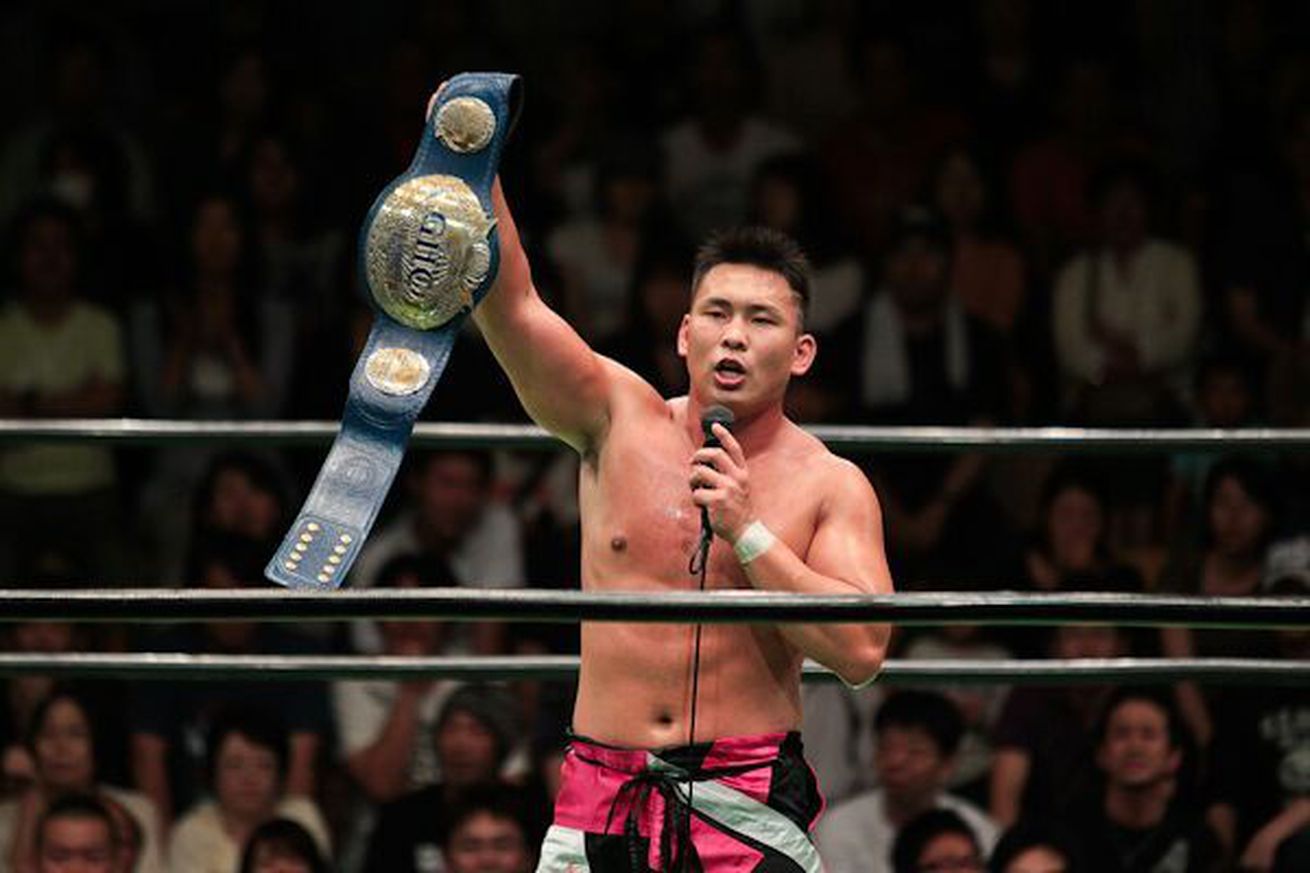 The "Genius of the Kick" is the most complete wrestler from Noah's younger talent. He's had great battles against Go Shiozaki, Mohammad Yone, Brian Cage and Eddie Edwards this year. It would be hard to ignore the impact he's had on this company since things started going downhill after the passing of Mitsuhara Misawa and the departure of KENTA (Hideo Itami). Similar to Miyahara, he utilizes a multitude of suplex variations to lead to victory, multiple kicks (hence, genius of the kick) and a Vertical Spike as some of his more effective offense. For a taste, here's his Match of the Year Candidate against Brian Cage.
Now since I've shown that there's a few companies, do yourself a favor, use Rutube.ru and find some more content from these promotions. The level of wrestling is equivalent to New Japan, just each company uses different concepts for lower card matches. Some like to use very old veterans (like Dory Funk Jr) or comedy wrestlers (like Stalker Ichikawa). You may not care for all of the undercard, but the upper mid card to main event stuff holds up nicely to what you've become accustomed to.
NXT Minus 6: Too Early To Fantasy Book War Games?
Everyone loves fantasy booking. Right?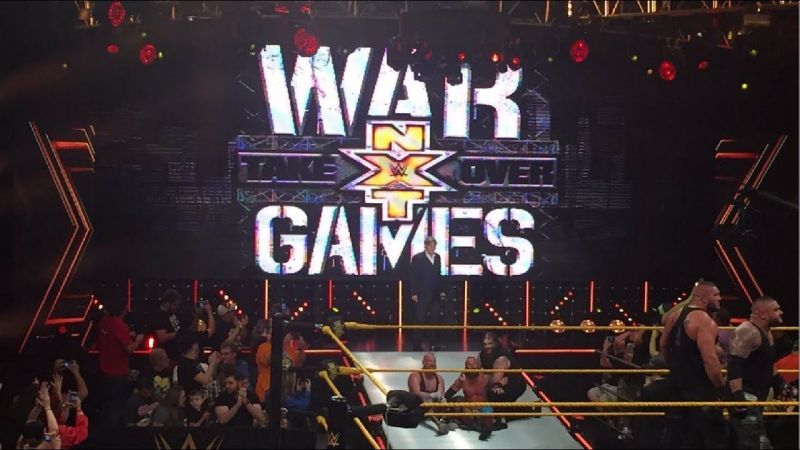 The answer is No. It's not too early.
6. NXT teases us with a Matt Riddle-Arturo Ruas match that went 3 minutes? I know it's not happening, but those guys deserve a Takeover spot. Kudos to NXT for playing up the mma aspect. Everything from Mauro's commentary to the ref stoppage made this feel like it should have been in an octagon. If you haven't already seen it, check out Ruas' match from the Evolve 10th Anniversary show. Dude is a killer.
5. We got the final opening round match of the Dusty Rhodes Everyman Classic. Bronson Reed is good. He delivered what might be the biggest frog splash I've ever seen. There is always a place for athletic big men, but he's not the story.
4. Dexter Lumas is creepy. The key to wrestling is to crank your personality up to 11. If this creepy thing is any part of Dexter Lumas, I don't want to be in a room with him. I don't trust him around my kids. I wonder how many crimes against humanity he's already committed. Creepy in a way that Bray Wyatt can only hope to be.
3. Tyler Breeze enters the running for Savage Burn of the Year. He looked at Jaxson Ryker and asked "Weren't you Buddy Murphy?" Brutal. That line alone is worth the return of Prince Pretty.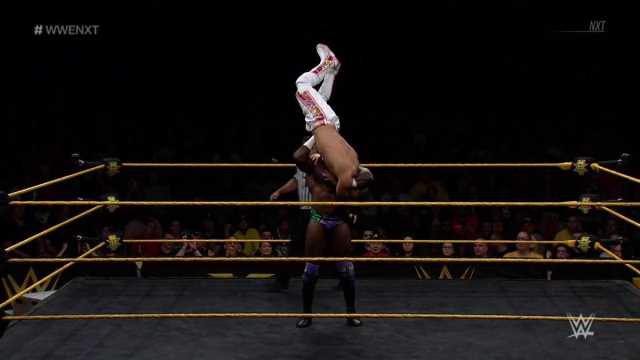 2. I finally got the moment I was waiting for: an interesting KUSHIDA match. I was ready to send him to 205 in exchange for Akira Tozawa. And if this is Apollo Crews, I will gladly take him back full time in NXT. Stellar matchup and worth watching. 4.4 stars. 
1. Oh no, this cannot be happening. They're turning Keith Lee into Kassius Ohno 2.0? He's talking about getting passed over for the new guys? And he's jobbing to Damian Priest next week? Been here a year and zero Takeover matches? The Ridiculous Keith Lee deserves better. THIS…CAN…NOT…BE…HAPPENING!!!
Bonus time: Old school versus new generation. Tyler Breeze heads up a cast of NXT OGs to take on Undisputed Era in (cue William Regal voice) War Games to determine NXT supremacy. Keep Apollo around. Throw in Cesaro and Harper, maybe even Samoa Joe, and you've got yourself one hell of a brawl. Either that or Undisputed Era versus the Club. I'm cool with both.      
Tiffany's Takes: WWE NXT (7-17-19)
Who will be the first to challenge Adam Cole for the NXT Championship?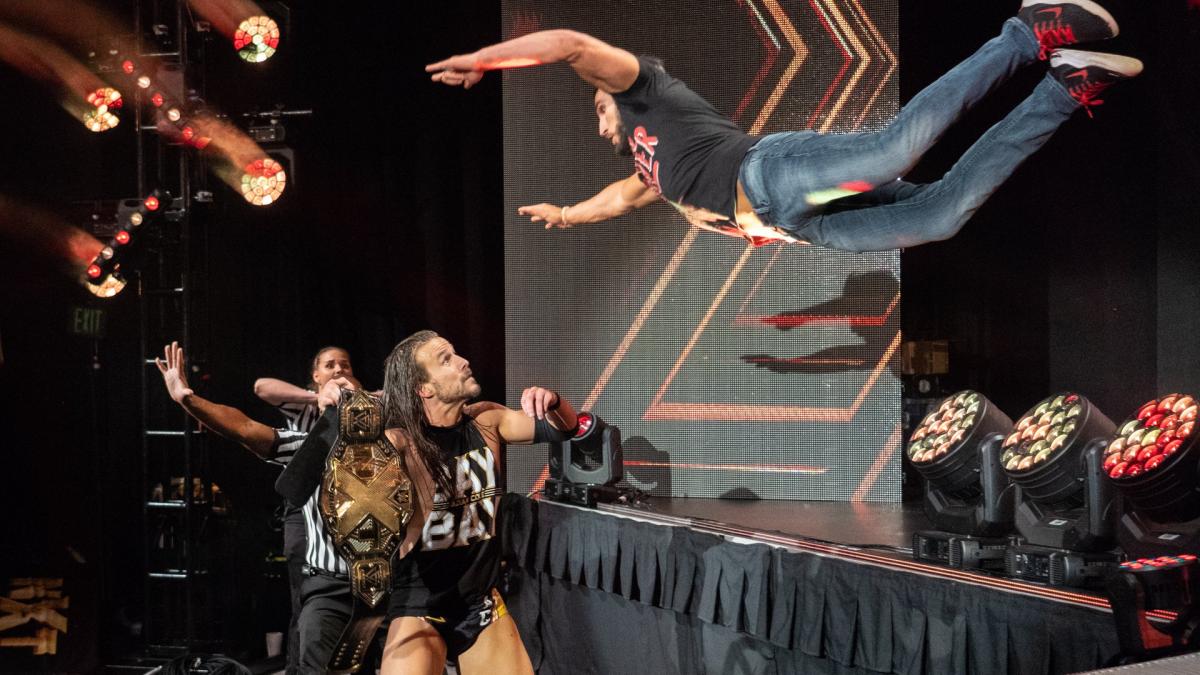 Who will be the first to challenge Adam Cole for the NXT Championship?
Have I ever told anyone that I can't stand Matt Riddle? I have? Okay. I don't even know what it is, but he sets my teeth on edge. I will give him props for having a good match with Arturo Ruas, but I'm not sure what they're doing with his character, except teasing a heel turn after that NASTY beatdown of Ruas. I am here for Killian Dain vs Riddle, that even sounds like fun!
Looks like we are going to Undisputed Era vs Street Profits at some point, but I'm waiting for UE to make a big deal about Street Profits being on the Main Roster for the last couple of weeks.
I love that Mia Yim is learning from everyone's mistakes in dealing with Shayna Baszler and is going after Baszler's friends, who are the real reason she's stayed on top for so long. This feud is going to get nasty in a hurry and I can't wait!
The next match of the NXT Breakout Tournament  had a lot to live up to after two AMAZING matches and one not so amazing. I'm not sure what in the world Australian Strong Styles is, I'm guessing it's like any 'Strong Style' in that it's pretty hard hitting. I also didn't know Australia had a Black Forest, it was never on 'Crocodile Hunter'. I did like this match, however. I can't say it was as amazing as some of the other matches, but it was really good. Bronson Reed won the match for Australia, so we'll see what happens in Round 2.
Someone should tell Tyler Breeze that having a beard doesn't make you a man. I've seen teenagers with better facial hair. I did love the little dig at Forgotten Sons, but I don't think Breeze really wants to pick a fight with Jaxson Ryker, that's not going to end well.
Well, it looks like we'll likely get a confrontation between Io Shirai and Candice LeRae next week, unfortunately for Kacy Catanzaro, she's going to be Shirai's punching bag before that.
I wasn't really into KUSHIDA vs Apollo Crews. I'm just not a huge fan of either guy. The match was really good, but I don' t think anyone really thought Crews was going to beat KUSHIDA, who is getting built into a title contender, but it was a longer match than Crews has been having for most of his WWE run, so there's that.
I'm still not into Keith Lee, I just don't get it, but I'm super stoked  about the prospect of Lee vs Damian Priest, that promises to be a wild match.
So, it's officially official, we WILL be getting Adam Cole vs Johnny Gargano III and it sounds like it's going to be the last one. I did like Gargano comparing his victory tour of trying to inspire young people in Cleveland with Cole's obnoxious antics at the Gargano restaurant. Also, love the 'Johnny Badass' thing, very cool. NXT TakeOver: Toronto II is going to be a wild ride in that Three Stages of Hell match! Thank you, William Regal for booking that!
That's it for Tiffany's Belated NXT Takes! Tune in Monday for Monday Night RAW!