Top 5: Wrestling Comebacks
I'm generally not a fan of the rain. It makes driving more difficult. It makes me want to stay indoors & get fat. It delays baseball games and makes working somewhere else the next morning much more difficult due to lack of sleep.
But I am a huge fan of Rain the wrestler. Going back to her days teaming with Lacey as the Minnesota Home-Wrecking Crew & her time in TNA as Peyton Banks, I've always had an appreciation for the Radiant One. She's tough as nails, a solid worker in the ring, an effective heel and a beautiful woman, which admittedly was what I noticed when I first saw her.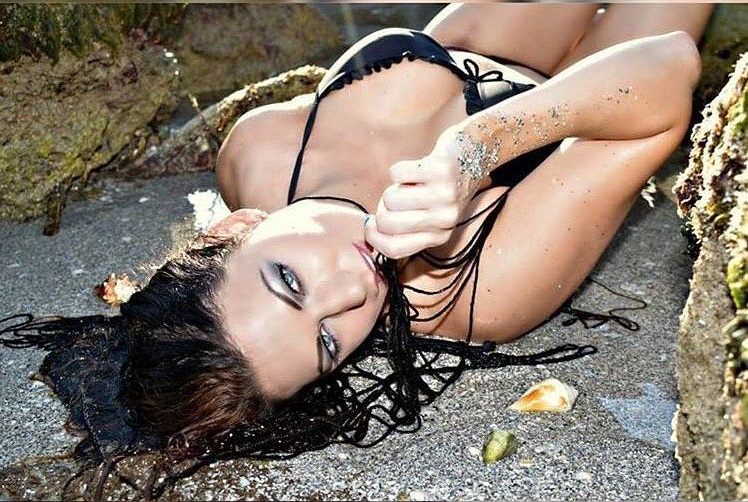 Her toughness & desire has been on full display over the past couple of years. She originally retired from wrestling in January 2014 due to years of wear & tear & needing a break to handle other matters. A month later, on Valentines Day, she was involved in a horiffic car accident due to a texting driver ramming her car head-on into a tree. She nearly died in the accident & had several surgeries to get well again. Now, Rain has used the accident as motivation to get back into the ring & settle some unfinished business in the world of wrestling. She recently came back to Ring of Honor & is getting bookings all over the place.
In honor of Rain's comeback, I thought now was as good a time as any to list the Top 5 Comebacks in wrestling history.
5. Bob Backlund
Mr. Backlund basically dropped off the face of the earth after the end of his WWF Championship reign on December 26, 1983. He left the company several months later & didn't do much of note for several years. Some Japanese appearances & rare one-offs for small American promotions were all we saw from Backlund until his return to the WWF in 1992. At first, Backlund was lost in the shuffle & seemed out of touch with the current WWF. In the summer of 1994, he got his groove back when he turned heel on Bret Hart after a match on WWF Superstars.
The Mr. Bob Backlund persona was born, and Backlund's career had new life. He reached the top of the mountain again at the 1994 Survivor Series, winning the WWF Championship from Hart, a title he claimed he had never lost.
Backlund lost the title to Diesel three days later, but he still completed one of the great comebacks in wrestling history.
4. Hacksaw Jim Duggan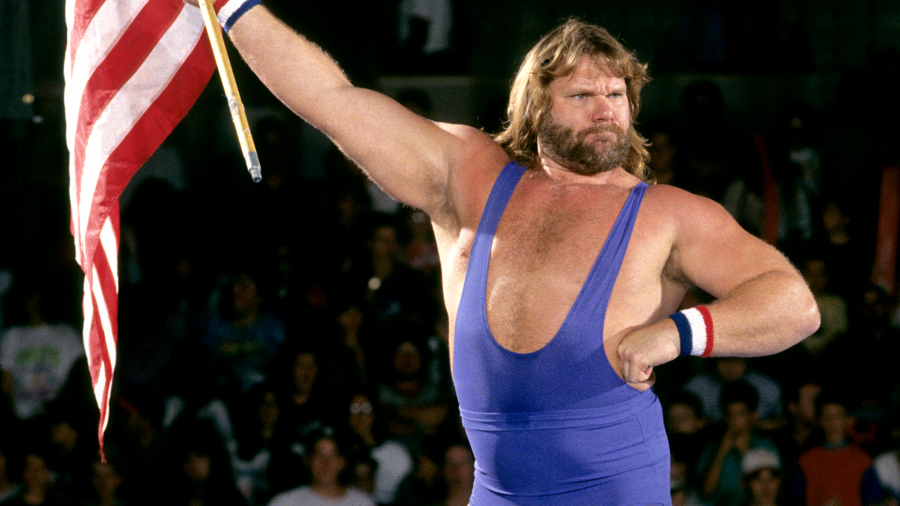 In 1998, ol' Hacksaw faced the toughest opponent he'd ever faced: kidney cancer. It was an advanced case, but fortunately it was detected in time & Duggan got the treatment quickly enough to defeat the disease. He was back in WCW rings months later & still competes on the independent circuit on occasion today.
3. Shawn Michaels
Shawn Michaels had already had a Hall of Fame level career in 1998 when he was forced to retire due to a back injury. He came back four years later and had another Hall of Fame level career. The back injury was suffered during a casket match with Undertaker at the 1998 Royal Rumble, so when he started feuding with Undertaker at WrestleManias it didn't bode well for his second career.
2. Harley Race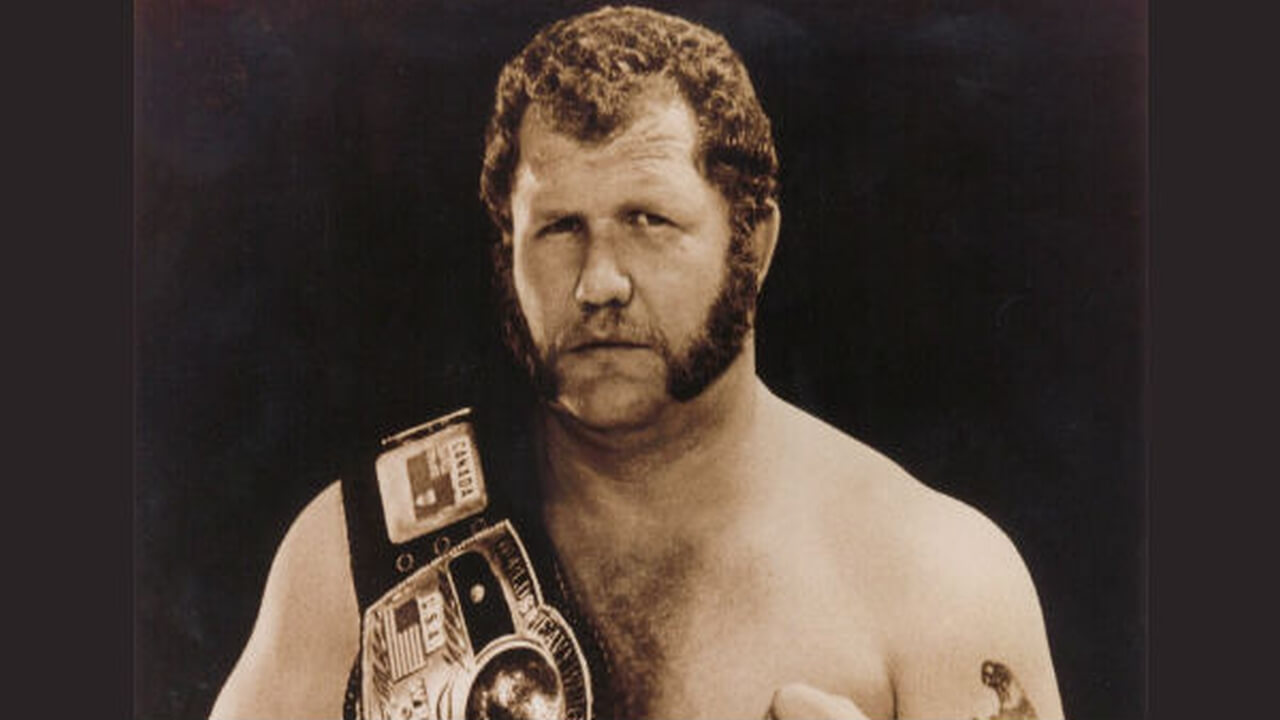 The eight-time NWA World Heavyweight Champion almost never got a chance to get his first championship. Very early on in his career, in 1960, Race was involved in a car accident that resulted in the death of his wife & a leg injury that led to doctors considering amputation. Gust Karras, the promoter that had started Harley in the business, came to his rescue & forbade the doctors from taking Harley's leg.
They still said that Harley would never wrestle again, but they underestimated the desire of Harley Race, who returned to the ring after several months of physical therapy. Soon after his return he would form a successful tag team with Larry "The Axe" Hennig, and then he would make his trek towards the NWA Championship thirteen years after he was never going to be able to wrestle again.
Honorable Mention: Kurt Angle
A multi-time world champion and member of several different Hall Of Fames, Kurt Angle is among the greatest to step foot both in a ring and on a mat. At 48 years of age (he just turned 49 last weekend!), Kurt Angle returned to a WWE ring as an honorary member of The Shield, substituting for an ill Roman Reigns at the WWE TLC pay-per-view event.
1. Ric Flair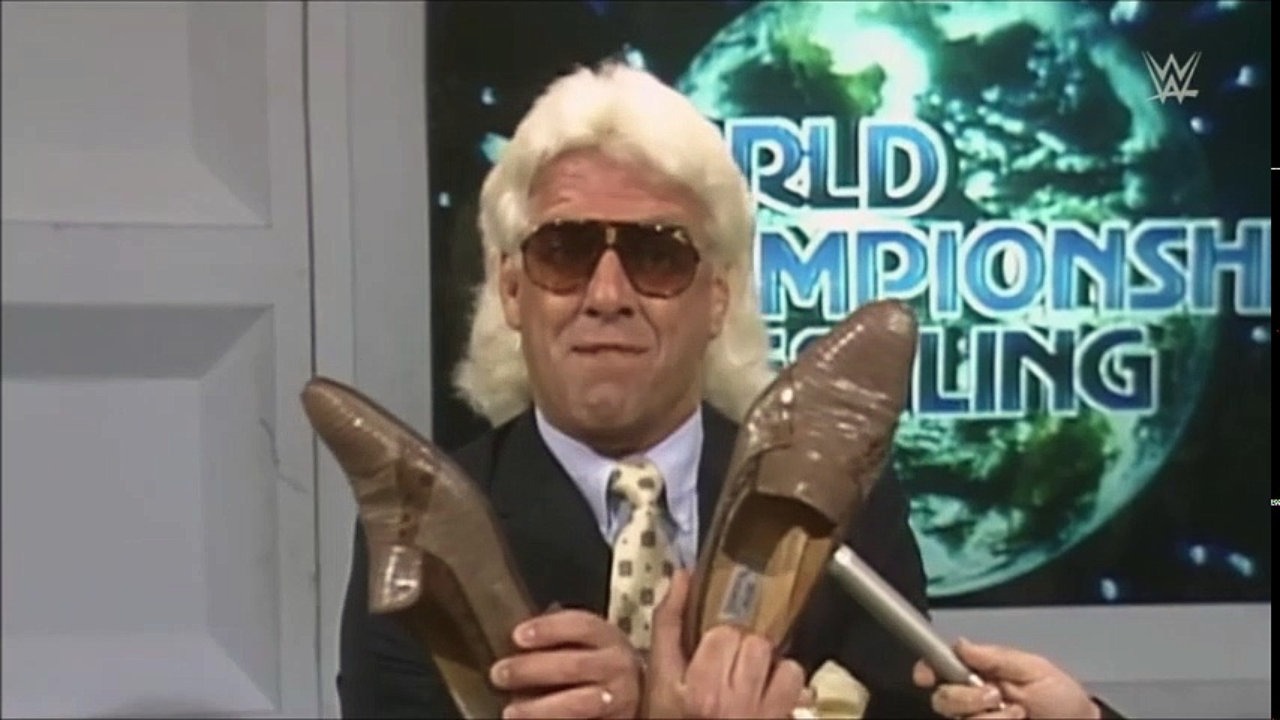 Ric Flair's career supposedly ended on October 4, 1975. He was involved in a plane crash with several other wrestlers that broke his back in three places. Flair had been getting over to a large extent in Jim Crockett Promotions' territory & was showing potential as a tag team partner of Johnny Valentine, whose career was ended in that plane crash. Flair had just begun a feud with Wahoo McDaniel, one of wrestling's biggest stars and a man that taught Flair a lot about being a star & how to chop people. All of that was thrown out the window with the plane crash. Doctors told Flair he would never wrestle again. He returned in eight months and picked up right where he left off.
Almost six years after the plane crash, Flair beat Dusty Rhodes to win his first NWA World Heavyweight Championship. Flair had his last match almost thirty-six years after the plane crash.
---
And here's another shot of Rain, because she WAS the inspiration for this Top 5 list!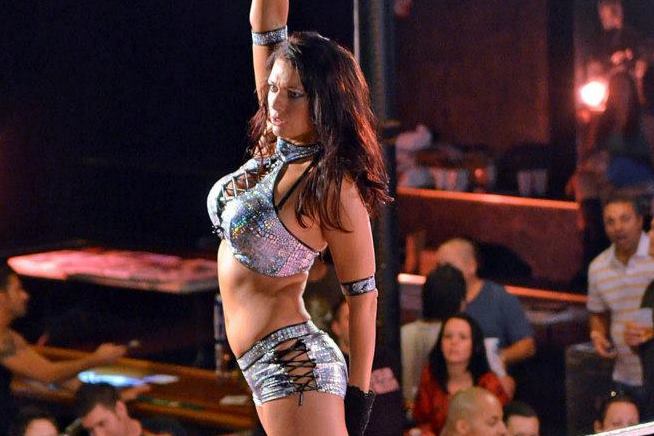 King's WrestleMania Rewind: Charlotte Flair vs. Asuka from WrestleMania 34
Chris king is back with one of the most underrated matches in WrestleMania history–Charlotte Flair vs. Asuka!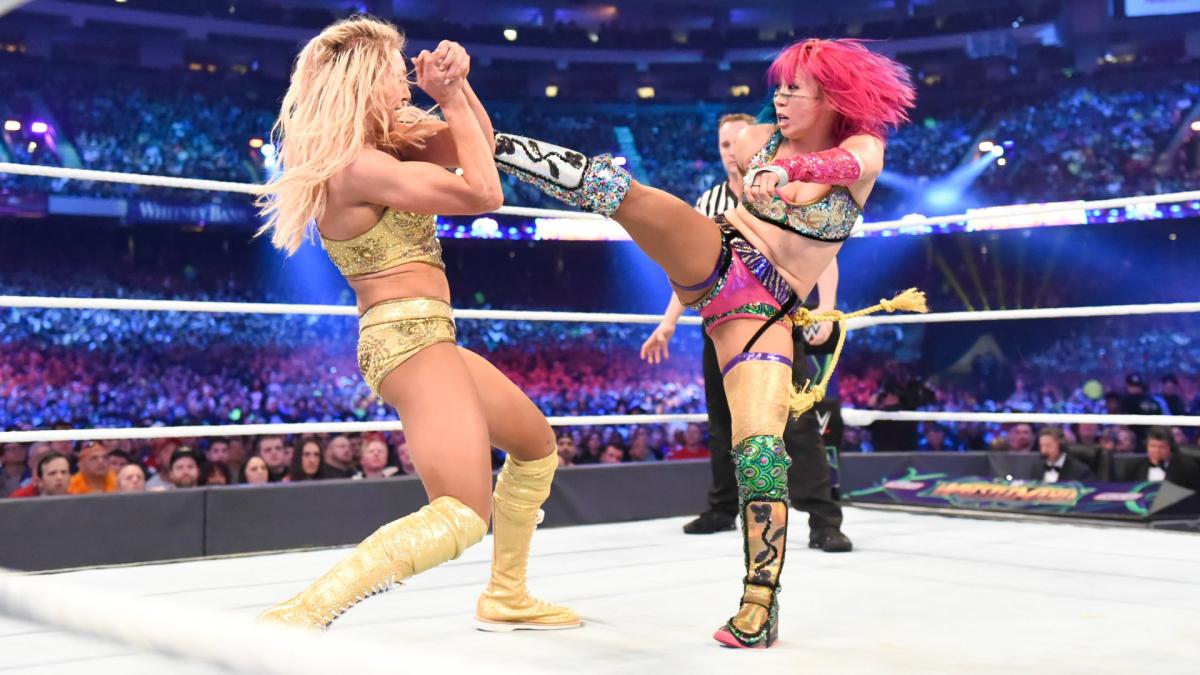 Chris king is back with one of the most underrated matches in WrestleMania history–Charlotte Flair vs. Asuka!
We look back at Charlotte Flair vs. Asuka at WWE WrestleMania 34. 'The Empress of Tomorrow' put her unprecedented and historic undefeated streak of 914 days on the line against 'The Queen's' SmackDown Women's Championship.
For years, this was considered a dream match while Asuka dominated the roster in NXT, while Flair won numerous championships on the main roster on both Raw and SmackDown. The Empress made her long-awaited debut on the September 11th episode of Raw and began to tear through the competition.
Asuka outlasted all twenty-nine other women in the historic first-ever Women's Royal Rumble match to challenge for the title of her choosing. At Fastlane, she made her choice.
The WWE Universe was so excited for this match myself included. Both superstars delivered a fantastic performance on the Grandest Stage of Them All executing counter after counter. Asuka showed off some nasty-looking kicks to her opponent, and Flair hit a thunderous Spanish Fly off the top rope. Flair was seconds away from defeat at the hands of The Empress but she locked in Figure Eight and Asuka was forced to tap out.
I can't even begin to explain how shocked I was at this outcome, as nearly everyone expected The Empress to continue her undefeated streak and walk away with the women's title. This controversial decision was the downfall of Asuka's momentum. She would ultimately win the SmackDown Women's Championship at the 2018 TLC pay-per-view in the triple-threat ladder match.
Fast forward to this year when Asuka has recently returned with her Japanese-inspired persona Kana. Kana is dangerous and ruthless and is heading into a championship with Bianca Belair at WrestleMania 39. The Empress has regained all her momentum and is highly favored to walk away with the Raw Women's Championship. Let's hope that Asuka and Belair can tear the house down and deliver an A+ grade match both women are fully capable of.
King: Dominik Mysterio Needs To Do This At WrestleMania
Chris King is here with what WWE should do with Dominik Mysterio at WrestleMania in his long-awaited match against his father Rey Mysterio Jr.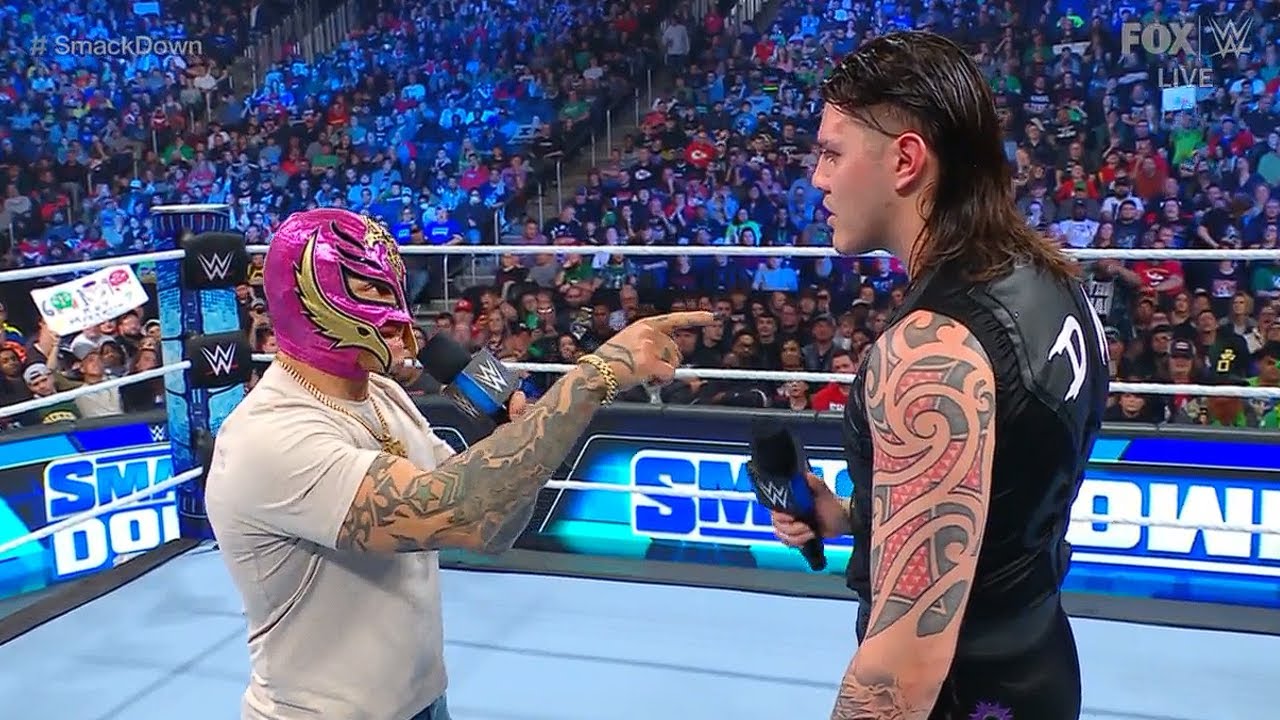 Chris King is here with what WWE should do with Dominik Mysterio at WrestleMania in his long-awaited match against his father Rey Mysterio Jr. 
On this week's episode of Friday Night SmackDown, Rey Mysterio finally snapped and beat some sense into his disrespectful punk-ass kid Dominik. The member of the Judgement Day came out to push his father again for a match on the Grandest Stage of Them All, this time with his mother and sister at ringside. The ungrateful punk told his mom to "Shut Up," as a father even I wanted to jump through the screen and whoop his ass.
Back in October of last year, Mysterio made the emotional decision to possibly quit the company but, instead, Triple H persuaded the Lucha libre superstar to move over to SmackDown to avoid his son. This came after Dominik shockingly turned on his father at Clash at the Castle. Mysterio did everything he could to refuse his despicable son's challenge for Mania but, a man can only be pushed so far. Mysterio will be inducted into the 2023 WWE Hall of Fame and I expect Dominik to embarrass his father during his speech to further this personal feud.
Yes, the WWE Universe hates Dominik and wants to see him get the ever-loving crap kicked out of him but, this feud is missing a special ingredient to capitalize on the biggest heat possible. Throughout this feud, Dominik has made mention of the legendary Eddie Guerrero on several occasions going back to the "iconic" 2005 feud.
I know WWE might not want to go this route but, Dominik MUST come out to Eddie Guerrero's theme at Mania. The disrespectful punk needs to come out in a lowrider to garner nuclear heat. It doesn't matter if The Judgement Day comes out and causes interference for Dominik to get the win, all that matters is that both superstars get the biggest payoff of this nearly year-long feud. Just imagine the Roman Reigns heat after he defeated The Undertaker and multiply that by ten. Dominik portrays the perfect heel and he truly is the missing ingredient that The Judgement Day needed to grow and evolve into a top faction.