Top 5: Wrestling Comebacks
I'm generally not a fan of the rain. It makes driving more difficult. It makes me want to stay indoors & get fat. It delays baseball games and makes working somewhere else the next morning much more difficult due to lack of sleep.
But I am a huge fan of Rain the wrestler. Going back to her days teaming with Lacey as the Minnesota Home-Wrecking Crew & her time in TNA as Peyton Banks, I've always had an appreciation for the Radiant One. She's tough as nails, a solid worker in the ring, an effective heel and a beautiful woman, which admittedly was what I noticed when I first saw her.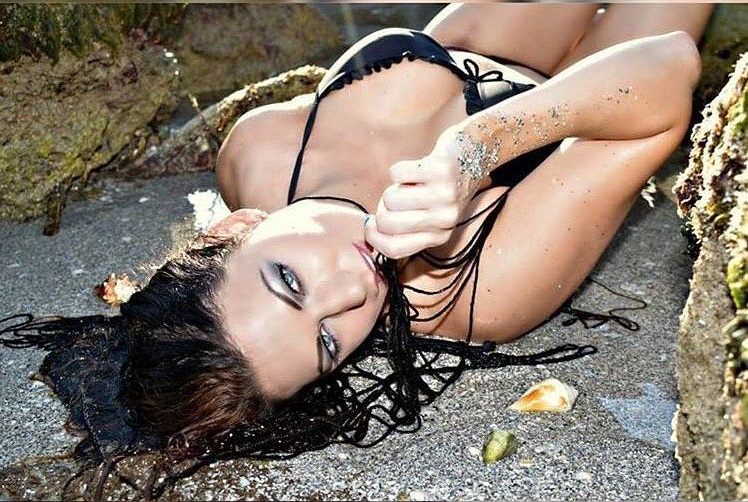 Her toughness & desire has been on full display over the past couple of years. She originally retired from wrestling in January 2014 due to years of wear & tear & needing a break to handle other matters. A month later, on Valentines Day, she was involved in a horiffic car accident due to a texting driver ramming her car head-on into a tree. She nearly died in the accident & had several surgeries to get well again. Now, Rain has used the accident as motivation to get back into the ring & settle some unfinished business in the world of wrestling. She recently came back to Ring of Honor & is getting bookings all over the place.
In honor of Rain's comeback, I thought now was as good a time as any to list the Top 5 Comebacks in wrestling history.
5. Bob Backlund
Mr. Backlund basically dropped off the face of the earth after the end of his WWF Championship reign on December 26, 1983. He left the company several months later & didn't do much of note for several years. Some Japanese appearances & rare one-offs for small American promotions were all we saw from Backlund until his return to the WWF in 1992. At first, Backlund was lost in the shuffle & seemed out of touch with the current WWF. In the summer of 1994, he got his groove back when he turned heel on Bret Hart after a match on WWF Superstars.
The Mr. Bob Backlund persona was born, and Backlund's career had new life. He reached the top of the mountain again at the 1994 Survivor Series, winning the WWF Championship from Hart, a title he claimed he had never lost.
Backlund lost the title to Diesel three days later, but he still completed one of the great comebacks in wrestling history.
4. Hacksaw Jim Duggan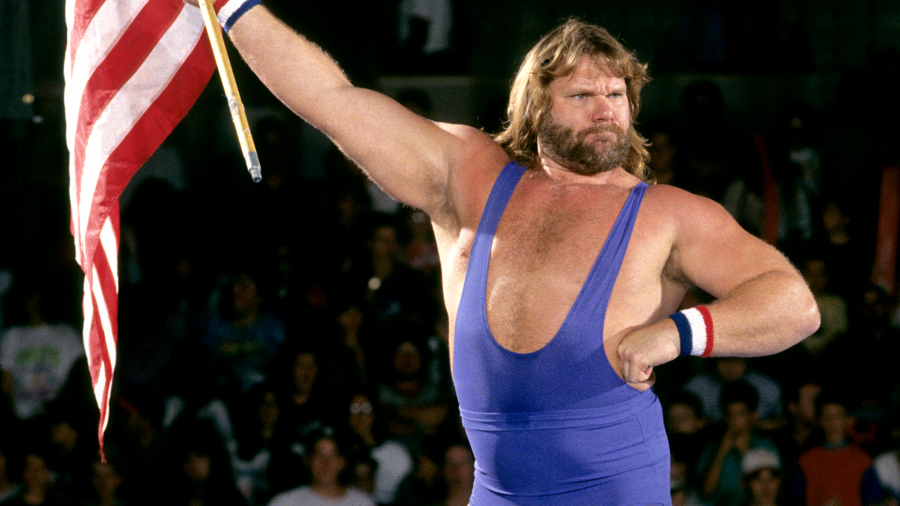 In 1998, ol' Hacksaw faced the toughest opponent he'd ever faced: kidney cancer. It was an advanced case, but fortunately it was detected in time & Duggan got the treatment quickly enough to defeat the disease. He was back in WCW rings months later & still competes on the independent circuit on occasion today.
3. Shawn Michaels
Shawn Michaels had already had a Hall of Fame level career in 1998 when he was forced to retire due to a back injury. He came back four years later and had another Hall of Fame level career. The back injury was suffered during a casket match with Undertaker at the 1998 Royal Rumble, so when he started feuding with Undertaker at WrestleManias it didn't bode well for his second career.
2. Harley Race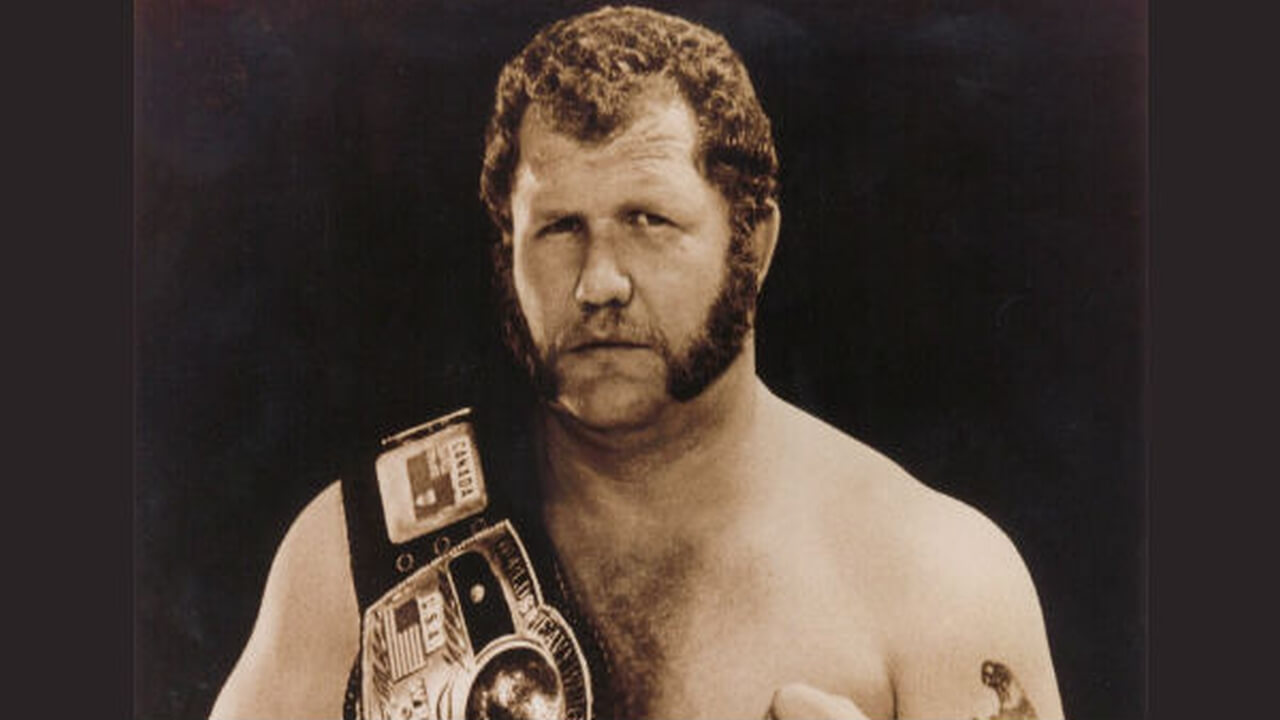 The eight-time NWA World Heavyweight Champion almost never got a chance to get his first championship. Very early on in his career, in 1960, Race was involved in a car accident that resulted in the death of his wife & a leg injury that led to doctors considering amputation. Gust Karras, the promoter that had started Harley in the business, came to his rescue & forbade the doctors from taking Harley's leg.
They still said that Harley would never wrestle again, but they underestimated the desire of Harley Race, who returned to the ring after several months of physical therapy. Soon after his return he would form a successful tag team with Larry "The Axe" Hennig, and then he would make his trek towards the NWA Championship thirteen years after he was never going to be able to wrestle again.
Honorable Mention: Kurt Angle
A multi-time world champion and member of several different Hall Of Fames, Kurt Angle is among the greatest to step foot both in a ring and on a mat. At 48 years of age (he just turned 49 last weekend!), Kurt Angle returned to a WWE ring as an honorary member of The Shield, substituting for an ill Roman Reigns at the WWE TLC pay-per-view event.
1. Ric Flair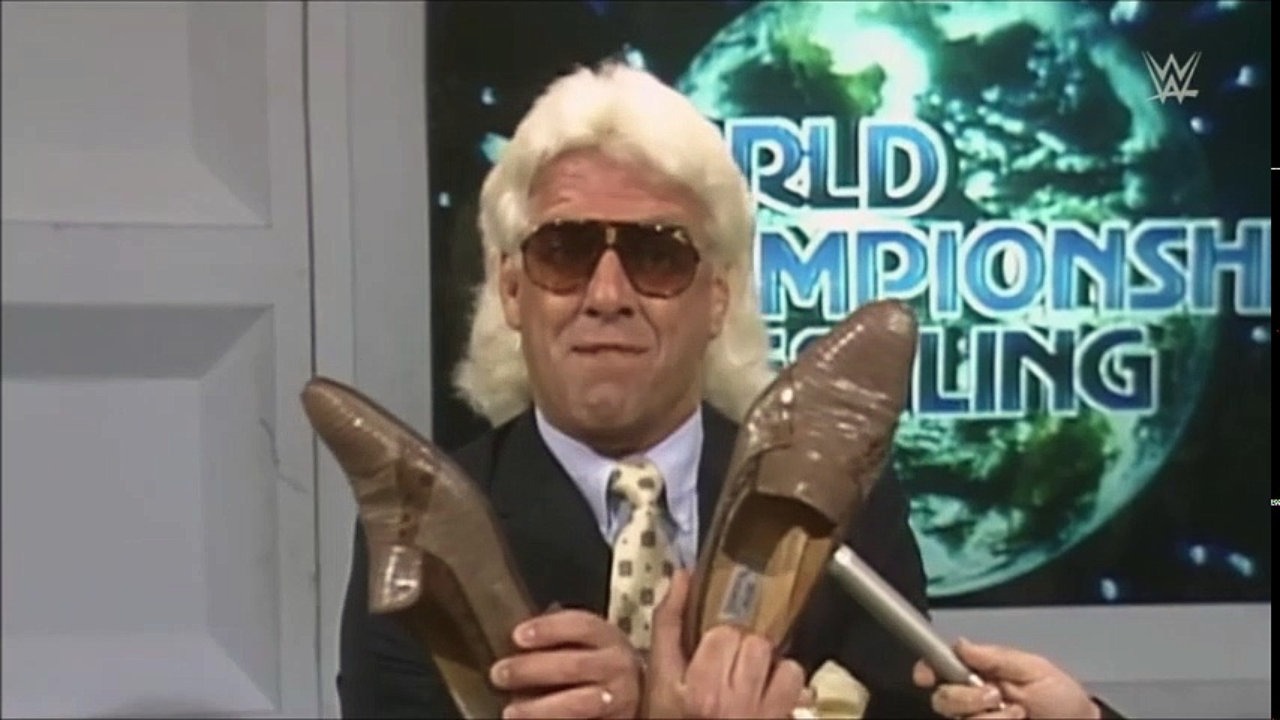 Ric Flair's career supposedly ended on October 4, 1975. He was involved in a plane crash with several other wrestlers that broke his back in three places. Flair had been getting over to a large extent in Jim Crockett Promotions' territory & was showing potential as a tag team partner of Johnny Valentine, whose career was ended in that plane crash. Flair had just begun a feud with Wahoo McDaniel, one of wrestling's biggest stars and a man that taught Flair a lot about being a star & how to chop people. All of that was thrown out the window with the plane crash. Doctors told Flair he would never wrestle again. He returned in eight months and picked up right where he left off.
Almost six years after the plane crash, Flair beat Dusty Rhodes to win his first NWA World Heavyweight Championship. Flair had his last match almost thirty-six years after the plane crash.
---
And here's another shot of Rain, because she WAS the inspiration for this Top 5 list!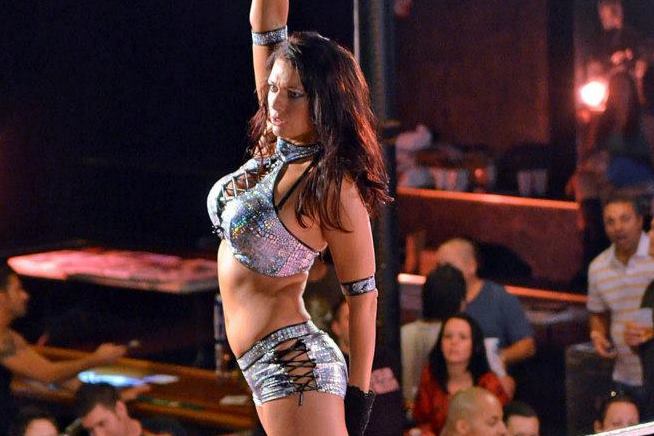 Could Finn Balor Actually Beat Brock Lesnar at the WWE Royal Rumble?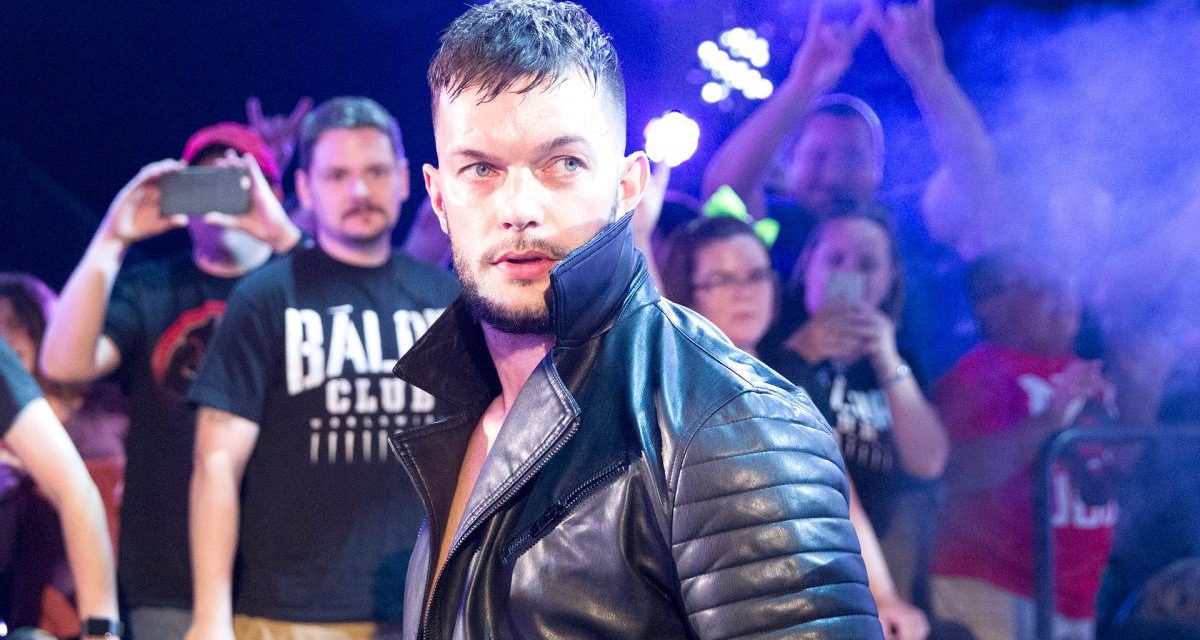 Finn Balor is on his way to the main event of The Royal Rumble on January 27. The Irish born Superstar has the chance of a lifetime against Brock Lesnar and that chance may deliver the Universal Championship. Finn has worked hard for this moment as he's finally getting another run at the top.
That is the narrative that's currently being written by WWE. Finn Balor's career resurgence is a feel-good story and understandably so. It's been nearly three years since he's truly been in serious world title contention. He is one of the most popular Superstars on the roster and fans want to see him do well. All of this is true. But is he really going to win it all on January 27?
Balor's rise to the top back in 2016 seemed like a perfect move. He was riding a wave of momentum from his run in NXT and he was gaining popularity with each passing week. The fans saw him as a top babyface and that's how WWE booked him.
His debut on the main roster was met with overwhelming approval, as fans couldn't wait to see him mix it up with Raw's biggest names. One of those names was of course Roman Reigns, who Bálor defeated en route to beating Seth Rollins and becoming the first-ever Universal champion.
Both wins were a statement by WWE. It wasn't often that the company moved anyone ahead of Reigns, but that's exactly what happened with Finn. Roman wasn't going anywhere of course and Bálor was probably not taking his place. 
But WWE was giving the fans something new, something different. Balor was a breath of fresh air on a program that often grows very stale at times. However with Finn at the helm, there was little chance of that happening again.
So now that he's finally regained momentum after three years, what are the chances that Finn Balor will once again be slowed to a dead stop? His injury the night he won the Universal title was through no fault of his own. These things happen and it could very well happen to any WWE Superstar at any time.
But there is definitely someone to blame for Finn's booking since relinquishing the championship. WWE surely could not be expected to immediately reinsert Finn into a top spot the moment he came back from injury. But to wait this long to elevate him to the world title picture?
WWE had to change plans after Finn went down. Fans surely realize that. The company really cannot afford to sit still for anyone, especially someone that had just arrived on the main roster. But Balor's lack of main event success in the time following his return is indeed a curiosity. 
Brock Lesnar was the top titleholder for the majority of the time after Finn returned to Raw. WWE's plans didn't include Balor versus Lesnar. So why not move Finn to SmackDown Live and give him a run against then-WWE champion AJ Styles?
A feud between the two could have led to a WrestleMania 35 showdown for the WWE Championship. The founder of The Bullet Club versus the man who took his place. Two veteran stars that made their names outside of WWE now waging war on the WrestleMania stage. It's a story that really could have written itself. 
But even as fans contemplate what could have been, there's no denying that Finn is once again in a great place in his WWE career. Maybe it did take too long for him to return to this elite level. But he's back nonetheless and now he indeed has a chance of achieving greatness. All he has to do is get past Brock Lesnar.
Facing Lesnar right now is a somewhat odd prospect for Finn Balor. On one hand, Finn has to look good and he most likely will. The contrast between the two men is apparent and that contrast should make for an intriguing matchup.
Balor will stick and move, he will weather the storm and he will continue to come out swinging despite how long the match lasts. But what happens when crowd fatigue sets in, as is often the case, during Lesnar's matches?
The fact is that may bode well for Finn, because once he starts his comeback, the crowd will go along for the ride. The real drama in Brock Lesnar's matches typically does not come until the end. That's when the real test begins, as fans hold their collective breath to see if Brock's opponent will actually pull out the win. The problem is, that win rarely ever happens. 
But this is actually in Finn's favor as well. Even if Finn loses to Brock, it probably won't affect Balor that much at all. No one expects Lesnar to really ever lose and when it does happen, it's a complete shock to the system. So, Balor would be just another star that tried and failed. How could anyone hold that against him?
However will the notion that Finn is destined to be nothing more than a top mid-card star once again become the prevailing opinion? Fans have always debated Balor's worth and WWE's apparent refusal to use him as a main event star. Will a loss at The Royal Rumble once again put Balor right back in the middle of that situation? 
The truth is that for fans desperately wanting to see the Universal Championship back on Raw full-time again, nothing would be sweeter than a Lesnar loss. Roman is still out action and it's clear that Braun Strowman is not the answer to Brock. So now may be the perfect opportunity to take a different path and reinsert Finn Bálor as the new top titleholder on Monday Night Raw. WWE did it before. Whether or not it will happen again is anyone's guess.
WWE NXT: Whose The Babyface?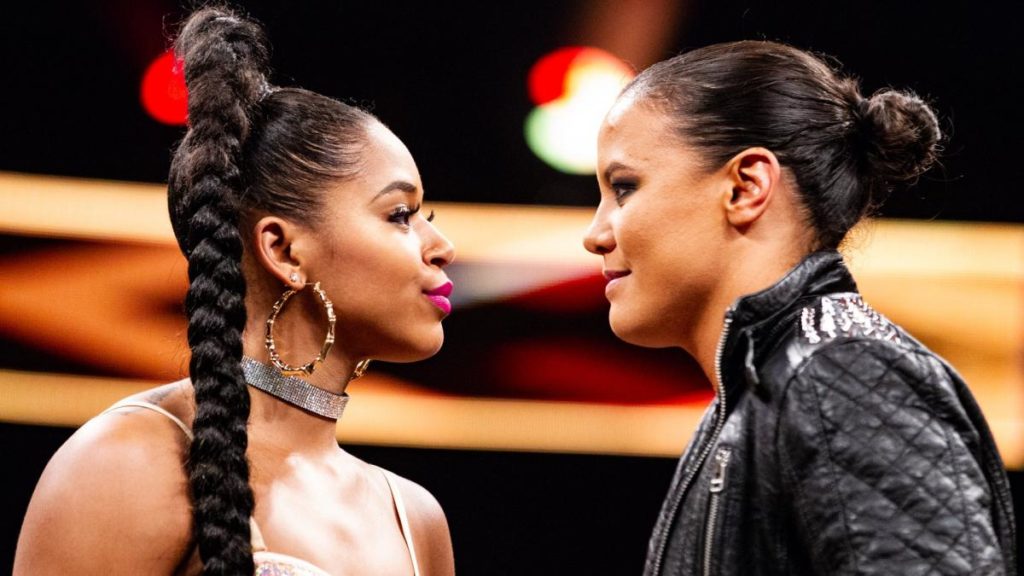 Bianca Belair gets her NXT Women's Championship match with Shayna Baszler at WWE NXT Takeover: Phoenix, but Scott Mcleod wonders who the babyface is?
A few weeks ago Bianca Belair earned the right to face Shayna Baszler for the NXT Women's Championship a week from on Saturday at  NXT Takeover: Phoenix.
While I haven't always been the biggest fan of Belair, I don't object to her having a title shot. Given that she has been heavily featured and as they like to say is undefeated it was only a matter of time.
The thing is I didn't think she would be going up against Baszler for one reason: I don't know who is supposed to be the face?
Judging by a confrontation between champion and challenger on this week's NXT they both have their fans but their gimmicks are more effective when they are positioned as the heel. Maybe they see Belair as more of a tweener at this point
Now in this modern age of wrestling just because you position someone a certain way doesn't guarantee the fans will react to them the way you want them to. Faces and heels aren't what they use to be.
I think it shows how high the likes of Triple H are on Belair that she is getting this title opportunity. I don't see her winning it here however as I think there is still time for her.
Shes approaching that point that a lot of people who have a undefeated streak get to in that people worry what they're going to once they've suffered their first loss. Have her lose then spend a couple of months telling the story of her having to start from the bottom again.
If she dose lose it should be thanks to Horsewomen interference to help Shayna get the upper hand. Following this is where she has to prove shes more than a catchphrase because she can't call herself undefeated. The fact the lose wasn't clean always gives her a reason to challenge again.
I would have thought Shayna would have defended against either Io Shari or Dakota Kai since they've had their issues since War Games. As they have Kairi Sane in their corner it would even up the odds. This means Shayna doesn't have the advantage which would make her losing believable.
You could still do that after this match with Belair at Phoenix perhaps at the Mania weekend Takeover. Coming out of that Belair having been winning enhancement matches on TV to rebuild her and telling the stoey of her wanting another shot challenges whoever took the title from Shayna.
By this point she could have even transitioned from tweener to full blown face.
Then I would by her winning the title. I think she could be a big part of the NXT Women's Championship picture in 2019 and beyond she just needs more of a story behind her getting the title.
One think I would like to see at Takeover is Shayna to get the choke on Belair while wrapping the braid around the throat. I look that would be a good image for people to have looking back on this match