Top 5: Wrestling Observer Hall of Fame Snubs
For all the crap that we give Dave Meltzer for his news reporting & vocal patterns, and how happy we get when he's wrong about something, there's one thing that I don't think anybody can deny. The Wrestling Observer Hall of Fame is one of the most legitimate wrestling halls of fame out there.
For over twenty years, people that Dave trusts with a ballot have voted on various wrestlers' merits to be included in a Hall of Fame. The best of the best, the creme de la creme. Sometimes, it seems like people get inducted too early. Other times, it feels like people are unjustly excluded.
Today, we focus on the excluded. These are my top five wrestlers that should be in the Wrestling Observer Hall of Fame.
5. Dr. Wagner Jr.
Voters often comment about how there's a bit of a logjam in the lucha category. It may be deeper than any other category, but the vote gets so split betwen deserving candidates that nobody can get the needed amount of votes to get in. The process continues year after year, and at this point it's just gotten ridiculous. Somebody needs to get in in order to thin out the ballot.
I felt like this would be Wagner's year. I'm biased. As I've mentioned before, he's my favorite luchador. He lost his mask earlier in 2017 in the biggest money match in the history of Mexican wrestling. I think his lackluster run in Lucha Underground, a company that's fallen on hard times critically, was held against him by voters. Which isn't entirely fair, but when a newsletter based in America votes on things like this, they'll value shows airing in the United States in the English language over Mexican shows.
4. "Mr. Perfect" Curt Hennig
The knock on Hennig is that he wasn't much of a draw. His program with Hulk Hogan didn't exactly set the box office on fire. His reign as AWA Champion came long after that company could hope to draw a majority of the marketplace.
The thing is that Hall of Famers aren't just built on dollars. They're built on memories. On fame. I know so many people that cite Hennig as one of their favorite wrestlers of all time. He's still considered the gold standard of what an Intercontinental Champion should be. He worked a style that appealed to a smarter crowd that was in for the long haul. From my perspective, he was a great bumper & his matches with Bret Hart rank among the best I've ever seen. I'd vote him in purely based on those matches.
3. Junkyard Dog
JYD wasn't one of the most critically-acclaimed wrestlers of all time. His work in WWF was mediocre at best, and once he got past his prime it was downright appalling. He had bad matches with late 80s-early 90s Ric Flair, for crying out loud. He got horiffic reviews in the Observer, and rightfully so at that point.
However, this perception sells short the fact that he was Mid-South Wrestling's top drawing card & the only guy that could fill up the Superdome on a regular basis. Bill Watts kept trying to find other African American wrestlers to fill the Dog's shoes, and he never hit on the right combination again. Dog was a special dude. He was a folk hero in New Orleans, and once he got to the WWF he was a solid #2 babyface behind Huilk Hogan for quite some time.
If Dave didn't name this guy the Junk Food Dog, he'd probably be in.
2. Gorilla Monsoon
There are very few people without the last name of McMahon that have been more important to WWE's history than Gorilla. He was one of Vince Sr's partners & right-hand men, and his position with the company was ensured for life when Vince Jr. purchased the company. Behind the scenes, he had his own position where he called the shots, still called the Gorilla Position to this day. In front of the camera, he was the lead announcer that called most of the WWF's major events & formed memorable teams with Bobby Heenan & Jesse Ventura.
It was Gorilla's announcing that rubbed Dave the wrong way. While people like me appreciated Gorilla's candor & humor, the wrestlers that talked to Dave would bitch about how Gorilla killed their rest holds & execution of offense by pointing out the flaws, and how he didn't take everything they did super seriously. Dave's negative reviews hurt Gorilla's perception with his audience, and to this day they won't give him the respect he earned within the company.
1. Arn Anderson
Arn was a wrestler's wrestler, and the smart fan's wrestler. He was always in the right place at the right time. His execution of moves like the DDT & spinebuster had no peer. He was one of the most well-spoken promos in the history of the business. He was the Enforcer of the Four Horsemen, Ric Flair's best friend, the first man in more War Games matches than anybody & the focal point of several successful tag teams.
Yet he isn't in the Wrestling Observer Hall of Fame.
The knock is that Arn was never the guy, brother. He was always in the Naitch's shadow. He never carried a territory. He was the secondary champion, not the champion. I don't buy this argument. Wrestling has all sorts of different roles. Some guys were meant to be leading men, and others were meant to be supporting actors. Arn Anderson was the best supporting actor I've ever seen. No wrestling Hall of Fame without him is complete.
King's WrestleMania Rewind: Stone Cold VS. Scott Hall (WrestleMania X8)
Chris King is back with another WrestleMania Rewind, looking at the NWO's Scott Hall battling Stone Cold Steve Austin at WWE WrestleMania X8 from Toronto!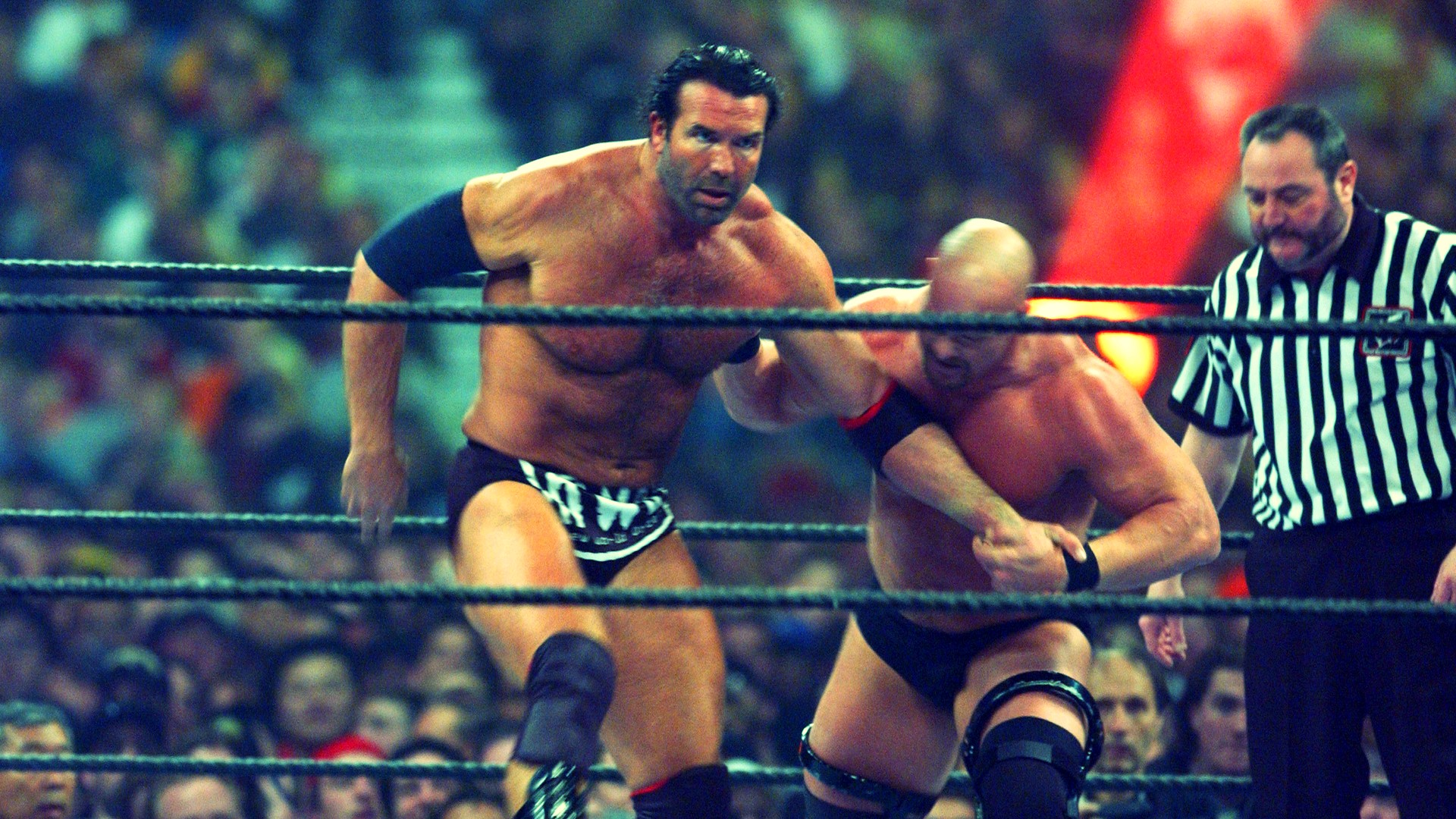 Chris King is back with another WrestleMania Rewind, looking at the NWO's Scott Hall battling Stone Cold Steve Austin at WWE WrestleMania X8 from Toronto!
Chris King is back this week with another edition of WrestleMania Rewind, where he is rewatching all the past Mania matches and feuds. This week you're in for a treat as we look back at 'Stone Cold' Steve Austin vs. Scott Hall at WrestleMania X8.
In late 2001, Vince McMahon bought out his competition WCW and acquired the rights to a plethora of talent including Booker T, Eddie Guerrero, Chris Benoit, and the iconic trio known as NWO. Hulk Hogan; Kevin Nash, and Scott Hall were hell raisers, and what better way to make a name for yourself than take out the two top superstars in the WWE The Rock, and Stone Cold?
The NWO cost Austin his chance at becoming the Undisputed Champion at No Way Out during his match with Chris Jericho. Adding insult to injury, the NWO spray-painted 'The Texas Rattlesnake' with their brand logo just like they did in WCW. As you can imagine, Austin was pissed and out for revenge against the group and primarily Scott Hall.
Hall would challenge Stone Cold to a match at WrestleMania 18. Both superstars beat the living hell out of each other leading up to this highly-anticipated match for who runs the WWE.
The glass broke and Stone Cold made his iconic entrance, and black and white NWO covered Halls' entrance alongside Kevin Nash. With the odds stacked against 'The Toughest S.O.B' could Austin or NWO prove their dominance? Sadly the NWO  broke up that very night when Hulk Hogan came to the aid of his adversary The Rock after their 'iconic' dream match. Stone Cold would ensure the victory with the Stunner. Hall would perform an Oscar-worthy sell over the finisher.
What a time to be a wrestling fan in the 2000s when nothing was impossible for WWE. Who would've thought WCW would go out of business and Hogan would make his long-awaited return to WWE?
King's WrestleMania Rewind: Seth Rollins vs. Kevin Owens (WWE WrestleMania 36)
Chris King takes a look at the most underrated WWE WrestleMania matches, and starts off with Seth Rollins battling Kevin Owens at WrestleMania 36!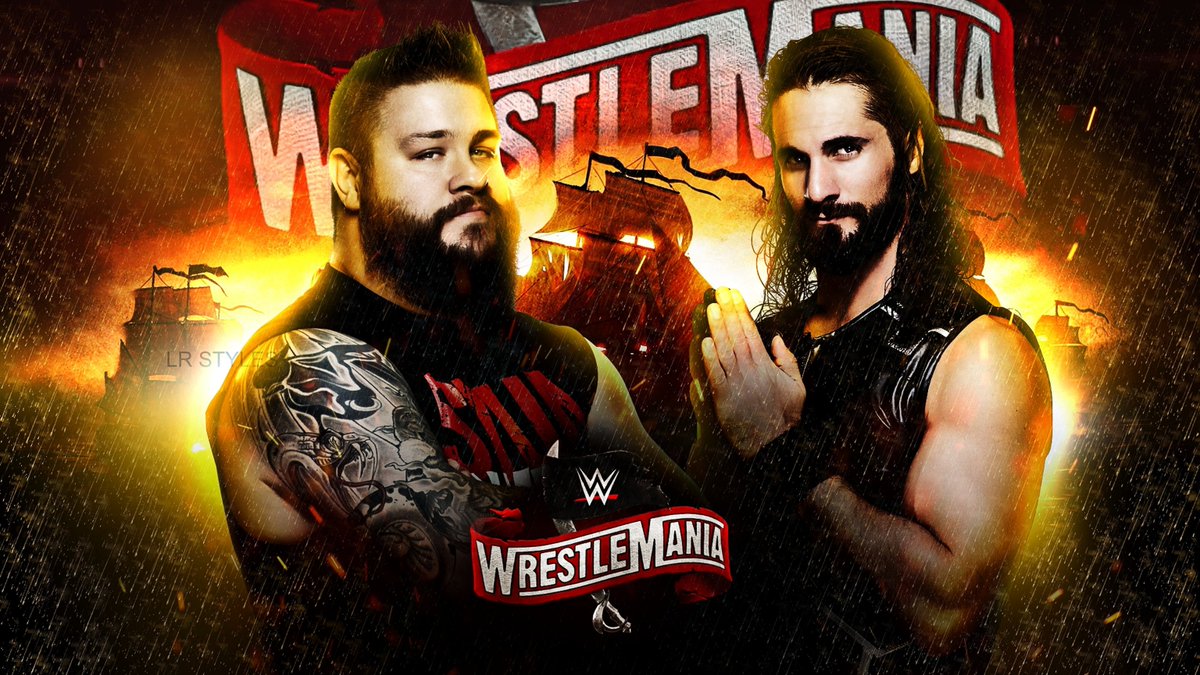 Chris King takes a look at the most underrated WWE WrestleMania matches, and starts off with Seth Rollins battling Kevin Owens in the WWE Performance Center at WrestleMania 36!
Chris King is starting a new series heading into WrestleMania season dubbed WrestleMania Rewind. Each week he'll be going back and sharing his insight over underrated matches at the Show of Shows. First up, is Kevin Owens vs. "The Monday Night Messiah" Seth Rollins at WrestleMania 36.
At the 2019 edition of Survivor Series, Rollins sacrificed himself during the men's traditional match allowing SmackDown to ultimately gain the victory. The following night the self-proclaimed Messiah, berated the whole roster but KO was not having any part of it. Owens quickly became a huge barrier in Rollins' cause for the greater good. The Authors of Pain attacked Owens with Rollins' character in question.
Owens finally had enough of his rival's mind games and torment and challenged Rollins to a match on the Grandest Stage Of Them All. Rollins mockingly accepted his challenge and the match was made official for night one of WrestleMania. Owens came out of the gate beating the holy hell out of the Monday Night Messiah trying to achieve his long-awaited moment at Mania but, Rollins tried to steal a disqualification victory by using the ring bell.
Owens hellbent on revenge provoked Rollins into turning their encounter into a no-disqualification contest where the fight could be taken all over the empty arena. The highlight of the match, was when KO used the WrestleMania sign to deliver a thunderous senton bomb through the announce table. Owens would secure the victory with a Stunner in an incredible match. Despite having no crowd during the pandemic era, both KO and Rollins put on an intense performance under the brightest lights.
In my personal opinion, this was a great feud that helped both superstars in their transformation as compelling characters for years to come.