Top 5: WWE NXT 5 Superstars Who Could Defeat Aleister Black
Aleister Black has been undefeated since his debut earlier this year, including his big win at NXT Takeover: Wargames. Nobody can stay undefeated forever, though. Here are five superstars who could put the blemish on Black's record.
5. Andrade Cien Almas
With McIntyre out of the title picture for the time being there is a spot open to challenge the new NXT Champion. While Andrade will likely hold onto the belt a little while before entering into a feud with Black. However, Black will have eyes for the belt at some point, but whether Cien is champ at that point is up in the air. Black would most likely take the victory and the title, but Almas could steal one, especially if it sets up something bigger down the line.
4. Velveteen Dream
Aleister Black vs. Velveteen Dream was one of the most anticipated matches going into Survivor Series weekend. The rivalry has been a fan favorite, and the match they had is said to be one of their best. While it appears their feud is over, another match down the line with larger implications would be a welcome sight. Whether or not Velveteen can win is another story.  
3. Drew McIntyre
This is, of course, depends on if Drew is still in NXT when he returns from injury. By that time, he could be on the main roster. If he does happen to return, he'll most likely be looking to regain the NXT Championship. He may use his rematch clause, but a new champion may be crowned when he does. No doubt a match between the two would be hard hitting and one of NXT's best. But with Drew close to the main roster as it is, it wouldn't be a surprise to see Aleister take this one.
2. Adam Cole
Coming off the heels of their win at Takeover: Wargames, Undisputed Era looks to be setting their sights on gold. Cole himself may head for the top prize, only to find Black in his way. Both men are serious contenders to Andrade, but a rivalry between the two would reach it's peak for the title. Both would have much to gain with a win, Cole being the first to defeat Black, and Black being the one to topple the Undisputed Era. Cole could have a chance at defeating Black, especially with Fish and O'Reilly by his side.
1. Lars Sullivan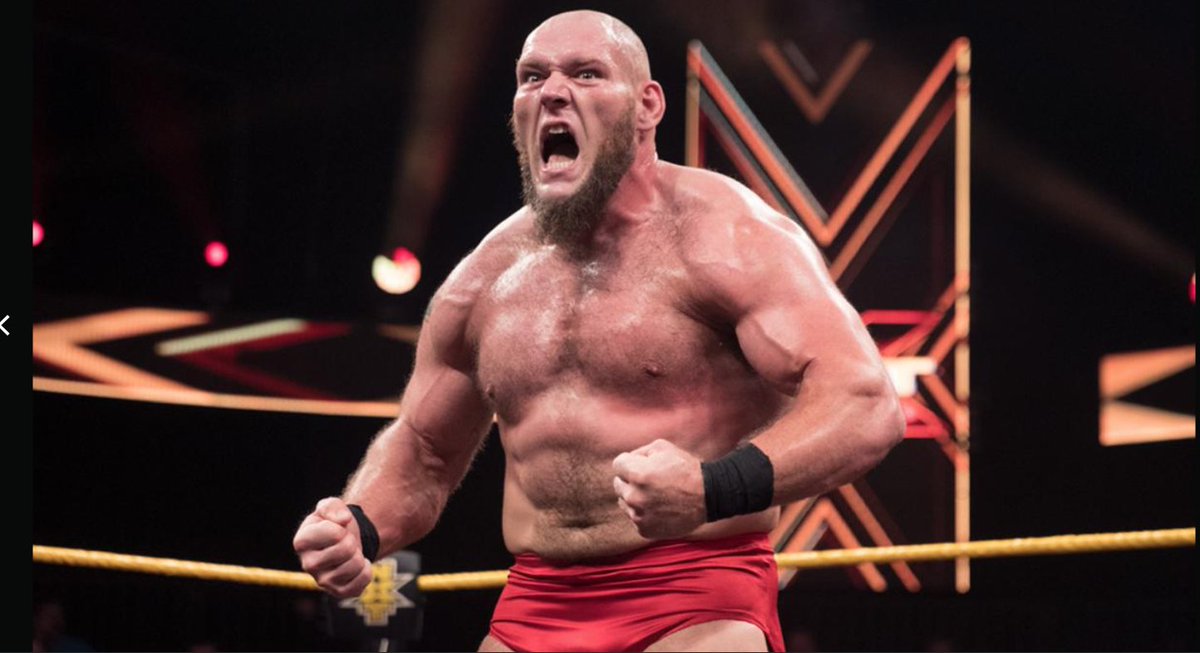 Perhaps the biggest threat to Black's undefeated run lies with the Freak. Sullivan is on his own path of destruction, using his power to dominate, making him the perfect foil to Black's quick striking. It's always exciting to see two unstoppable  competitors clash, and this one would be no exception. This may be unlikely to happen, as Lars may take the long way to the main event, but we can dream.