Top 5: Bold World Champion Predictions For 2018
Holding a world title in WWE is what most if not all superstars dream of. And with Jinder Mahal winning the WWE Championship last year, it isn't out of the realm of possibility to see some men rise to the occasion, even if they weren't what fans expected. Here are five superstars that may win a world championship despite what some may think.
5. Dean Ambrose
It isn't that Ambrose can't win a world championship, it's that he isn't at the top of the list when it comes to superstars who could win one in 2018. Dean seemed prime and ready to enact his long term revenge on Seth Rollins by turning on him, leading to a match at WrestleMania, until he got injured that is. That plan may still take place, and if it does Dean will find new life embracing a darker version of himself. With Roman looking to capture the Universal Title at Mania, Dean could challenge his former Shield brother for the gold. The Shield does have a history of taking the WWE Championship away from each other, why not start a trend with the Universal Championship as well?
4. The Miz
The Miz had a decent year in 2017 after his incredible 2016. He has proved himself as a potential main eventer to a number of people, and as he is a former WWE Champion he could be looking for a Universal Championship run if he doesn't succeed in recapturing the Intercontinental Championship. It's nearly a lock at this point that Roman Reigns will become Universal Champion at WrestleMania 34. Who he will feud with fallowing the event remains to be seen, but Miz could be a viable challenger. The two have a history, and there is no doubt a large reaction would be in store if Miz is able to pin Roman for the top belt on RAW. It may end up being a short reign, but The Miz is certainly deserving of a reign in general.
3. Dolph Ziggler
What makes Ziggler's situation so interesting is nobody knows where it's leading to. Some are predicting him leaving the company while others are penning him to win the 2018 Royal Rumble. If Ziggler does end up staying, there is little else he can do besides go after a world championship as the United States title didn't please him much. He is a former world champion, so another crack at a top championship is certainly not out of the cards. The biggest thing going against Ziggler right now is his poor booking, but that didn't stop Jinder Mahal.
2. Rusev
Rusev could to be a prime contender for the Smackdown Tag Titles with Rusev Day being so well beloved by the fans. However, with the tag team division of the blue brand being such a competitive field it may not happen, or at best would culminate in a short reign. The Bulgarian Brute was rumored to be taking on Randy Orton for the WWE Championship, but that spot would go to Jinder Mahal. Rusev might just flourish in the main event, and a possible Money in the Bank win could lead him to just that.
1. Cesaro
Like Rusev, Cesaro is currently a part of a tag team. Not only that, but he is one half of what is arguably the best team in WWE not named the Usos. With the Bar doing such great work, and the RAW tag division lacking in quality, it isn't wise to split them up just yet. However, if other teams can be built (or re-built) then Sheamus and Cesaro may go their separate ways. The team has won multiple RAW Tag Team Titles, and unless a move to SmackdownLive is in the works, there isn't much left for them to do. Cesaro has the talent to be a main event player, and the fans would surly enjoy seeing a run from the Swiss Cyborg. The problem here is what would Sheamus be left to do? Perhaps another rivalry between the two could work, this time with a world championship on the line.
Kevin Owens vs. Sami Zayn: Get Your Popcorn
Chris King is back as he runs down why he believes Kevin Owens vs. Sami Zayn at WrestleMania is a potential show-stealer.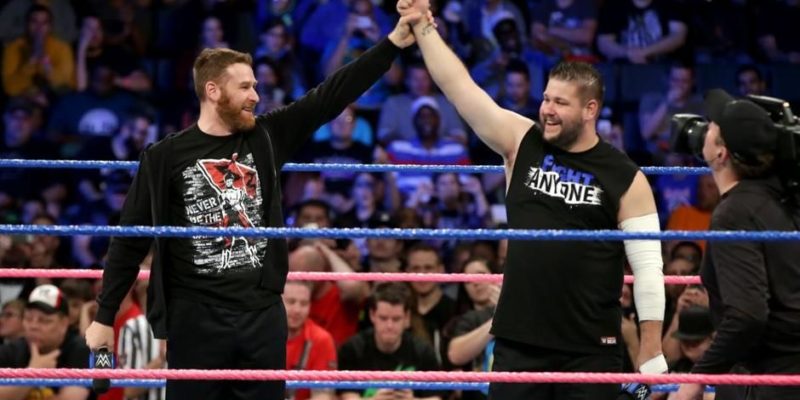 Chris King is back as he runs down why he believes Kevin Owens vs. Sami Zayn at WrestleMania is a potential show-stealer.
Kevin Owens and Sami Zayn are simply incredible performers and storytellers in the ring. Every time they are on the opposite side of each other they create magic. I did a little history lesson on their almost twenty-year rivalry, going back to their days in Ring of Honor and PWG where it all began. Heel Owens to me is a stone-cold killer, he's out for one purpose to be the best. Zayn has found out the hard way what happens when you get in his way.
Poor Zayn didn't learn his lesson and dropped his guard in NXT when KO made his in-ring debut at NXT TakeOver: R Evolution. Owens utterly destroyed his so-called best friend and hit a vicious Pop-up Powerbomb onto the apron. KO then went on to defeat Zayn two months to the day of his debut at NXT TakeOver: Rival to capture the NXT Championship. Owens beat the living shit out of Zayn that night, to the point where the officials have to physically stop the match.
Zayn once again came rushing back for another chance to best his bitter rival but was demolished yet again. Dammit Sami just stay down and live to fight another day. This time Samoa Joe had to stop KO from causing more carnage to Zayn. We would not see the former NXT champ until months later at the 2016 Royal Rumble, where he would cost Owens the WWE World Heavyweight Championship.
The two bitter rivals would fight again during the ladder match at WrestleMania 32 for the Intercontinental Championship, where Zayn would cost Owens the title. At the 2016 Payback pay-per-view, they would do battle again, Zayn would lose yet again. Zayn and Owens would square off one final time at Battleground in another hellacious battle, except this time Zayn finally got his comeuppance after two Helluva Kicks.
Over the past few years, Zayn and Owens have been on the same page, and shockingly enough the same team. The two best friends would come full circle again after Zayn returned to Friday Night SmackDown because of the pandemic. Zayn has been spurting all of this nonsense about this huge conspiracy going on around him for months now. Owens has been unsuccessfully challenging for the Universal Championship but ran into his friend backstage.
A few weeks ago, Zayn attacked his rival, for being paranoid I guess was his excuse. Owens however didn't care and goaded him into a match at this year's Mania. Owens and Zayn are about to create history and fulfill a lifelong dream of having a match on the Grandest Stage of Them All. I can only imagine how incredible this. the moment will be for those two, and the WWE Universe is honored and privileged to be able to experience it.
I'm very thankful that WrestleMania is two nights now because these two wouldn't be given the appropriate amount of time if they were crammed into a seven-hour event. Please just give Owens and Zayn fifteen to twenty minutes, and let them create magic in the ring.
Cook's WrestleMania 37 Night Two Gambling Picks
After delivering (and standing?) his Takeover and WrestleMania Night 1 picks, Steve Cook is back with Night 2. For (sports) entertainment purposes only!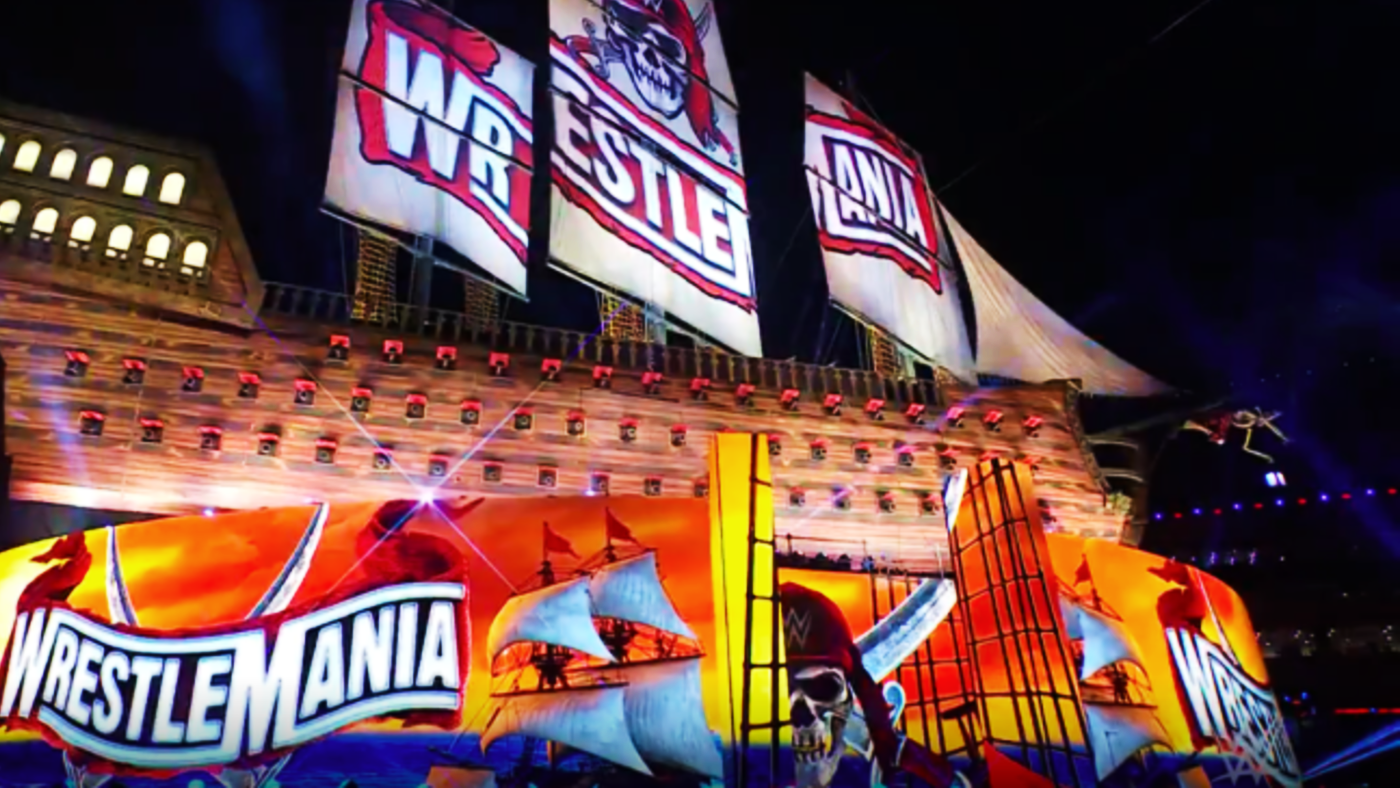 After delivering (and standing?) his Takeover and WrestleMania Night 1 picks, Steve Cook is back with Night 2. For (sports) entertainment purposes only!
Welcome back to the gambling picks!
If you missed Night 1, go ahead and click here!
I'm not going to lie to you guys, I'm already a bit peeved at WWE.
Why? Because they rendered part of my Night 1 pick column useless when they made Sasha vs. Bianca the main event after saying Drew vs. Bobby was! Like, what the hell man? At least I'm pretty confident they won't change the main event of Night 2, so let's make some picks for entertainment purposes only!
Kevin Owens (-350) vs. Sami Zayn (+225)
WTF! This footage is purposely misleading!

Where's the footage of our intense sparring session?
Where's the footage of Logan giving that security guard hell for that mixup?
Where's the footage of the hearty laughs we shared at lunch?

Conveniently left out by the hacks at @WWE! https://t.co/H7WmOt20RB

— Sami Zayn (@SamiZayn) April 7, 2021
Independent wrestling fans would have never seen all this coming a decade or so ago. Kevin Owens as a babyface? Sami Zayn as a heel, without a mask? A YouTube personality as part of the build while Steve Corino agents away & Colt Cabana chills with the Super Smash Brothers? I'd have a hard time explaining all this to 10 Years Ago Me.
Not that this would be at the top of the list of things to warn 10 Years Ago Me about. Just saying…this is all wild stuff.
Kevin Owens is the likely winner as Sami gets punked out by his "buddy" Logan Paul. Slight chance Sami pulls the upset, but I doubt it's worth throwing fake money on.
Randy Orton (+500) vs. The Fiend (-950)
My dick taller then you. Weighs more too. Go to bed you fucking infant. You're welcome for the boost. Go choke on a keyboard. https://t.co/CQUn6WHpGa

— Randy Orton (@RandyOrton) March 29, 2021
I haven't had a lot to say about this feud since it started, and that trend continues here. Not for me, and since I won't be watching live I'll surely be skipping ahead of this one. Hopefully those who are into this type of thing have fun.
Fiend likely wins, but if you really wanna throw a few bucks on Randy Orton at +500, maybe it'll pay off.
United States Championship Match
Riddle (-160) vs. Sheamus (+120)
Why the birds 😭😭 #WWERaw pic.twitter.com/CAvLyQ8oBE

— 👑Adam Goldberg👑 (@adamgoldberg28) April 6, 2021
We can certainly question the methods WWE is using to feature Riddle, but it's clear that they see something in him and want him to be a big deal. Sheamus has had a strong 2021 so far, and will give Riddle a good match and a big win for his first WrestleMania appearance.
I don't have much else to add here. Should be hard-hitting.
Intercontinental Championship Nigerian Drum Fight
Big E (+120) vs. Apollo Crews (-140)
Confused? Maybe you just need a @Snickers #ad pic.twitter.com/1KsqECFR10

— Ettore "Big E" Ewen (@WWEBigE) April 3, 2021
As we all know, the  "Nigerian Drum Fight" goes back to the early days of the legendary Nigerian pro wrestler Power Uti. If you're not familiar with Uti, many consider him to be to the Nigerian Wrestling Federation what Undertaker has been to WWE over the years. They have a ton in common, including holding victories in major specialty matches over Mick Foley.
In the original incarnation of the Nigerian Drum Fight, the object of the match was to bash your opponent's head into a drum in each corner of the ring. The first to hit all four corners in succession won the match. It looks like WWE is shifting the rules somewhat, and are just doing the typical No DQ thing they like to do. I assume that drums will still be legal, but am unsure of the spear.
If the spear is legal, go with Crews. I get the feeling that Big E is in line for the win here, and thus is my pick, especially since he's the underdog.
Raw Women's Championship Match
Asuka (+250) vs. Rhea Ripley (-400)
This year is MY year. 👹#WrestleMania pic.twitter.com/ZkASL8Whvk

— RheaRipley_WWE (@RheaRipley_WWE) April 7, 2021
Once upon a time, Asuka was the new star fresh out of NXT looking to make an impact at WrestleMania. She won the Royal Rumble, but ended up losing at WM to Charlotte Flair. It happens. Just ask Rhea, who lost to Charlotte at last year's WM. The best news for either of these two is that WWE avoided the urge to insert Charlotte in this match, as we know who the betting favorite would be then.
(Well, we think they've avoided the urge. Won't be sure until the bell rings.)
I'm a big Rhea fan and am definitely supporting the Nightmare here. We all know that Asuka's days as champion are numbered, as she's seemed like an afterthought for most of her reign. However, there are reasons to believe that Asuka could get it done here. Mostly, the fact that her feud with Charlotte isn't over yet.
Nah, I gotta stick with Rhea Ripley here. I'm not sure how Vince & the main roster creative folks feel about Rhea, but they probably haven't had enough time to turn against her yet.
Universal Championship Triple Threat Match
Roman Reigns (+150) vs. Edge (+115) vs. Daniel Bryan (+200)
Everyday is an opportunity and possibly a first impression. Earn the right to be remembered. #NeverContent https://t.co/JDsnzqd04g

— Roman Reigns (@WWERomanReigns) April 8, 2021
This is the first WrestleMania main event in a long time where the favorite doesn't seem super obvious on paper. For one thing, there's no reason for Roman Reigns to lose the Universal Championship. He's superb in the role right now and should sit at the head of the table as long as possible.
Then there's Edge, who against most other champions would be the obvious favorite. He's making his big comeback complete by main eventing WrestleMania. Having him win only makes sense, and there are plenty of ways to go with it after, whichever side of the fence you want to put him on.
Daniel Bryan is the longest shot in this match, but we all know that's when he's at his most dangerous. One last run on top for Bryan wouldn't be met with many arguments, and you can set whoever you want with him after & it'll work.
Any of these picks are a winner in my book. I'm going to go with Roman Reigns because it isn't often you'll get those kind of odds on him. Usually he's the heavy favorite, and for good reason. I wouldn't be surprised by any outcome here, and that's what makes this match a true main event.