Attitude Of Aggression: Raw/Smackdown/205 Live/NXT Reviewed!
On Episode 210, Big Dave and Ol' Gator are back to recap the week that was in the WWE for the week of January 8, 2018. On Raw, the Balor Club continued to roll thanks to a timely assist from….Jason Jordan? Meanwhile, Braun Strowman may have attempted to murder Brock Lesnar and Kane. We recap a somewhat odd edition of Raw to kick things off. On Smackdown, mistrust between Daniel Bryan and Shane McMahon continued to grow, handicap matches continued to get booked, and the US Championship tournament's first round concluded. 205 Live saw Cedric Alexander continue to look impressive (in ring anyway) while TJP threw a world class temper tantrum. NXT was the standout show of the week with a dominant performances from Shayna Baszler and Lars Sullivan, a scrappy win by Kassius Ohno, and a big-time clash for the NXT Tag Titles between The Undisputed Era's Bobby Fish and Kyle O'Reily vs Roderick Strong and Aleister Black. How did it all turn out? Tune in to Episode 210 to find out.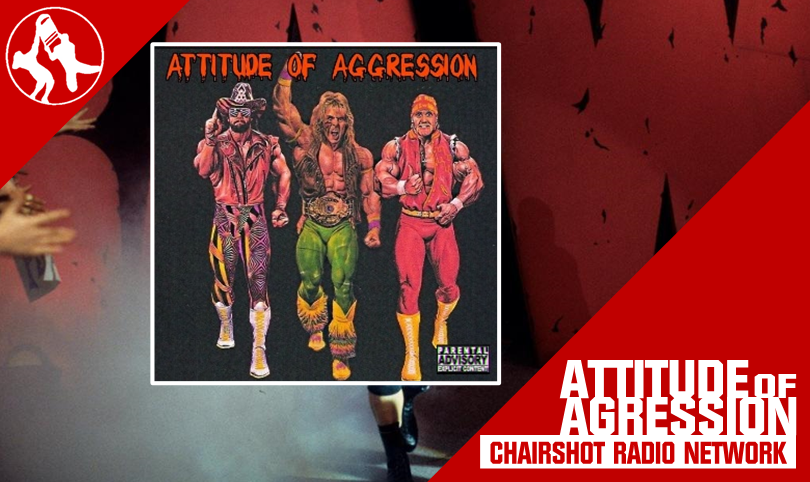 Please make sure you are checking out the Attitude Of Aggression and all of the other great pro wrestling and sports related content at www.thechairshot.com. The Chairshot….remember to always use your head.
The Outsider's Edge presents The OG Episode (4/25/19)
Listen….and learn?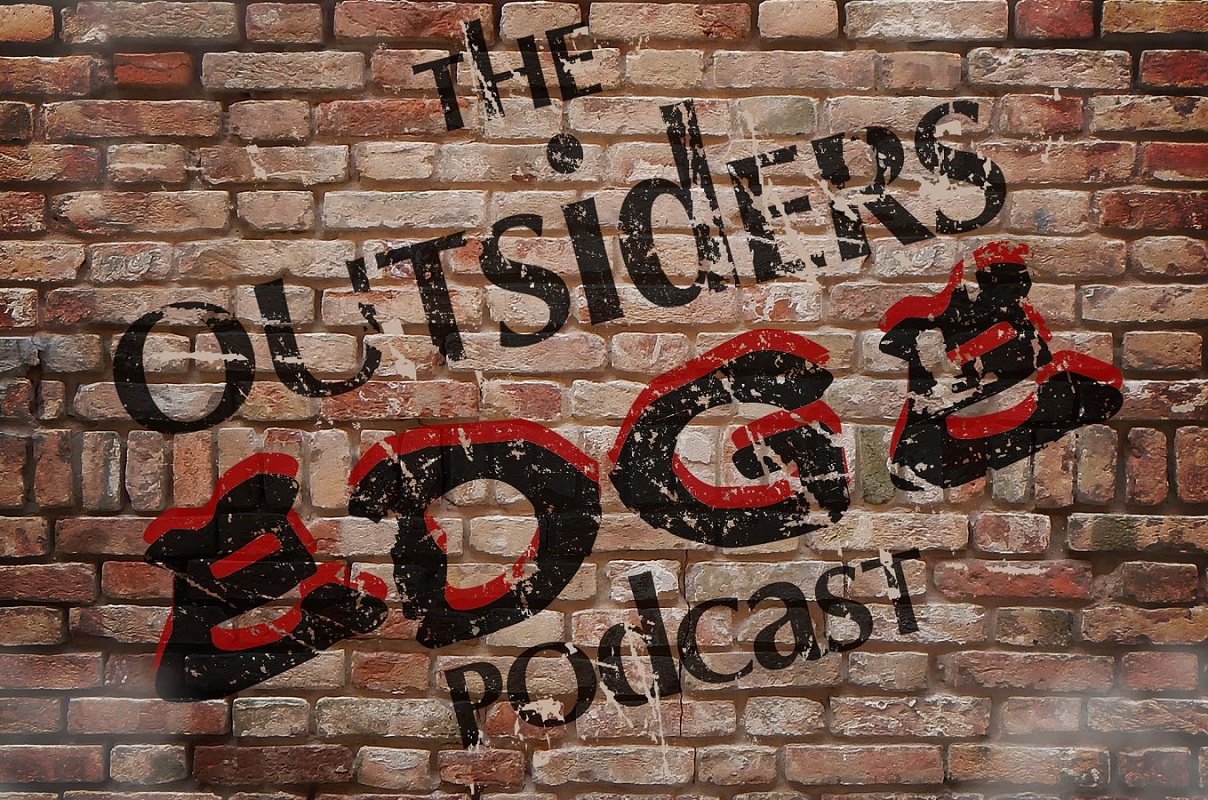 The Outsider's Edge presents The OG Episode – Taker at Starrcast, Dustin Rhodes, CM Punk, and Bray Wyatt
The Chairshot brings you a brand new edition of The Outsider's Edge!  In this exclusive episode, The OGs, Karl and Rance are here to break down all things WrestleMania week!  With Kyle on vacation, the guys talk about The Undertaker and Kurt Angle being forced to cancel their appearances at Starrcast, Dustin Rhodes leaving WWE and Goldust behind to face his brother Cody at AEW Double or Nothing, CM Punk making his illustrious "return" at an Indy show in Wisconsin, Bray Wyatt's Firefly Fun House, and discuss the weeks of the top champions in WWE.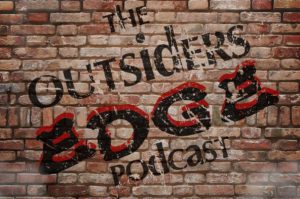 Greg DeMarco Show: LOL CHARLOTTE WINS & We Go Off The Rails!
Be ready for this one to go OFF THE RAILS in a really good way. Enjoy!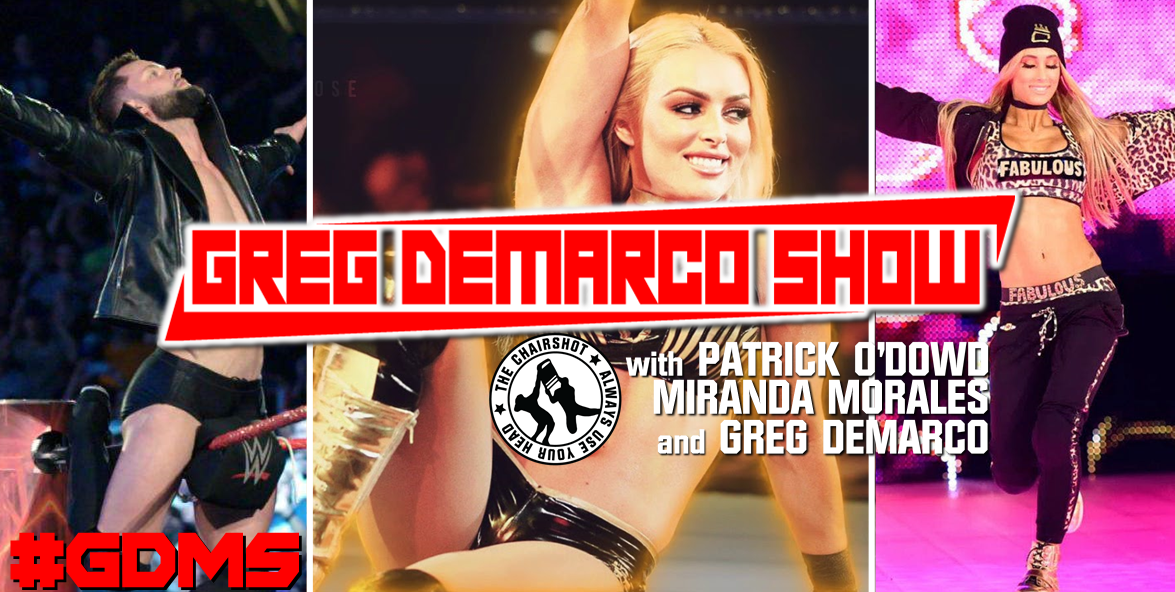 Patrick, Miranda, and Greg sit down and fight about the wrestling on the Greg DeMarco Show!
Things continue to shake up, and it's all because of…CHARLOTTE FLAIR? The Trios Champions of Pro Wrestling Podcasting are here to talk about it! But what exactly are they gonna talk about?
OMG FRICKIN' RICOCHET LOST TO ROBERT FRICKIN' ROODE!
Bray Wyatt's new direction, or SO, THAT'S DIFFERENT!
Reaction to WWE reacting to competition?
#Miranda's #DirtyLaundry Of The Week!
Patrick O'Dowd's Bullshit Internet Report O' The Week
Be ready for this one to go OFF THE RAILS in a really good way. Enjoy!
The Greg DeMarco Show is presented live on Tuesday nights via http://www.patreon.com/thechairshot, and airs each Wednesday on TheChairshot.com as part of The Chairshot Radio Network!
The champs on The Twitter!
@ChairshotGreg
@WrestlngRealist
#Miranda
@theCHAIRSHOTcom
ALWAYS USE YOUR HEAD