Bobby Lashley Is Now Done With Impact Wrestling, Headed To WWE?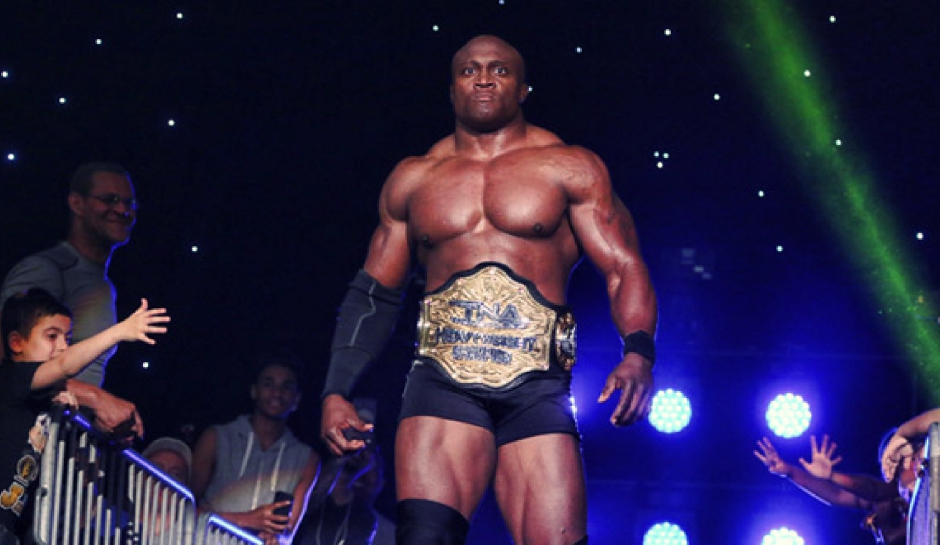 Bobby Lashley has been with Impact Wrestling for the last few years on top of working on his MMA career with places like Bellator MMA. What Lashley has done in both companies is admirable, but when his deal came up, it made sense for Bobby to leave Impact. Most expected him to go, but it was not for lack of success. Lashley was able to be a top name for the company the entire time he was with them.
Lashley might be 15-2 in the world of Mixed Martial Arts, but he's one of the most decorated Impact Wrestling performers in history. He had an amazing 2016 where he won every title he was eligible for. He's a 4-time World Champion with the promotion and has an extensive background that shows his skill as a performer. When you need someone to wrestle as a big guy at a top level, Bobby Lashley is good to call.
Many thought he was done with pro-wrestling when he left the WWE years ago. He had been someone the company really liked, and one of the few black stars they saw as a clear main event talent. Vince McMahon took a liking to him very quick into his run with WWE, which ultimately led to him becoming the ECW World Champion as well as the WWE United States Champion, all within short periods of time.
Bobby Lashley's deal was coming up and his wife now, then girlfriend Krystal, was not happy in WWE. Both decided to part ways from the promotion with neither looking to go back. However, the relationship was never terrible between the two sides. This had left the door open for Lashley to return to the WWE if he ever desired to do so. With now, seemingly being the perfect time.
Bobby Lashley Has Finished Up With Impact Wrestling
During the recent set of
Impact Wrestling tapings
, Bobby Lashley was written out of the show. This was similar to what happened with EC3, but not quite to the exact same way. Like EC3, Lashley's deal is up and he does not plan to stay with the company. So Bobby has decided not to sign a new deal and has instead decided to possibly jump to WWE.
WWE has extreme interest in Bobby as well. The company is expected to lose Brock Lesnar this year, and due to this, they need someone to come in that is similar to the Beast Incarnate. Though, he may not have Paul Heyman by his side. The thought is that Lashley will come in when Lesnar leaves, which is expected to be sometime near WWE SummerSlam. His contract had been extended a bit during negotiations over the UFC 200 show he took part in.
Since Lesnar is leaving, WWE needs another top guy who can come in with the same type of abilities that people love about Brock. However, they need to do it at a cheaper value. Enter Lashley, who might be more athletic than Brock but has a career that is almost a carbon copy of his with a "let me copy your homework","okay, but reword your answers" type of philosophy.
The Creepy Similar Careers Of Bobby Lashley And Brock Lesnar
Due to Brock leaving, having Bobby come in to take his place makes sense. It could also be interesting to see if WWE pulls the trigger on a match between the two that could give fans an explosive end to Brock's WWE career. Lashley has a similar story to Lesnar. They both went on to have a pretty good MMA career, though much bigger for Brock. However, Lashley took out time to be in the United States Army.
Both have had vastly different careers, but Lashley has been considered to be a black version of Lesnar for years. WWE even saw the same potential years ago, which is why they loved having him. Like Lesnar, Bobby Lashley only stayed in WWE a few years with good success before departing.
Though unlike Brock, Bobby never had the same opportunities to be thrust to the top as he did….mostly because they learned from their mistakes with Lesnar. Where Brock was given the WWE Title and the main event of WrestleMania and wins over the biggest stars of the Attitude Era, Lashley was given the ECW Title, worked with Vince McMahon, and only beat top stars of the current era.
While his career is literally the same as Lesnar in every way…there are exceptions and key differences. Lashley did not work for the UFC with his MMA career. He never main evented WrestleMania, or win the WWE Championship. He did not leave over not being able to handle the schedule however. He might be 41, but he's still able to go better than Brock full-time or part-time. Without the success, he's also cheaper. This is the best thing Lashley brings, with all the skill that Lesnar had. In a more athletic format. And that is freaky to even consider.
[Featured image by Impact Wrestling]
(NOAH) NOAH WEEKLY NEWSLETTER VOL.186 ~ 18TH SEPTEMBER 2022
Hisame sorts through some of the larger points as NOAH slowly comes into the Fall season!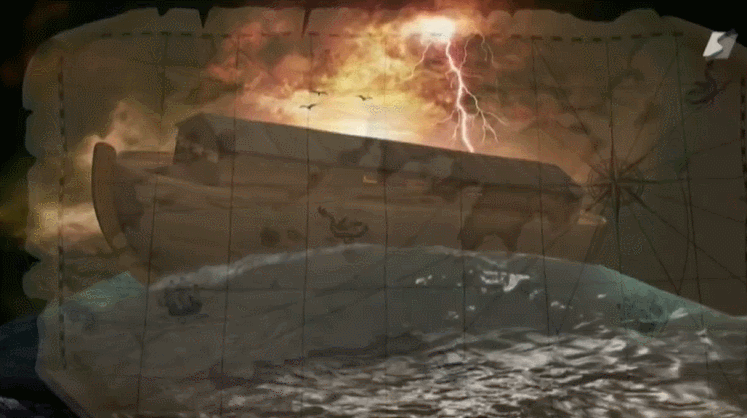 NEWS
Kenoh, Kiyomiya & The Shining Wizard
At the time of writing, the two pre matches between Kenoh and Kaito Kiyomiya are even, both has one win over the other. Kiyomiya defeated Kenoh at Korakuen Hall on the 15th using a variation of The Shining Wizard, with Kenoh (who swore he would never lose to that move again), using Keiji Mutoh's version of The Shining Wizard to defeat Kiyomiya. Prior to doing it, Kenoh had even gone as far to pull Mutoh's pose and he did it again while leaning over Kiyomiya. Kenoh stated backstage that he didn't believe that after Mutoh had retired that Kiyomiya would continue using the move, so therefore he, Kenoh, would use it and cherish both the technique and Keiji Mutoh. If you thought Kiyomiya was made mad enough by Kenoh patting him on the head, wait until they clash again at Yokohama Radiant Hall on the 19th.
YO-HEY & HAYATA
In the past you got the impression that HAYATA didn't really care about his opponents, they were just there to be beaten and for him to move on after beating, this time the feeling is very different. Compared to all of HAYATA'S other title defenses so far, this has been the most personal (anything involving YO-HEY is always more personal than anyone else), the most bitter and the most savage. Whilst HAYATA seems to want to keep YO-HEY in mint condition for the title match, as neither Yoshinari Ogawa, Chris Ridgeway or himself seem to want to concentrate on breaking down his knees or damaging his arm (unlike poor Seiki Yoshioka, who is getting the brunt of all three, Ridgeway even tearing off his bandages and attacking the bone), YO-HEY has taken to attacking HAYATA after matches. Both matches so far have been inconclusive and neither has the win over the other, but at Korakuen on the first night YO-HEY dropkicked HAYATA in the face, at the second he gave him the GAMEN-G. YO-HEY has described this as a "switch being turned on" in him, and says he has a strategy for the title match. HAYATA naturally has said nothing, which is odd considering how vocal he has been in the title challenges before.
Taka & Satoshi
Satoshi Kojima and Takashi Sugiura have made a functional dysfunctional tag team. Their first pre match against Hideki Suzuki and Timothy Thatcher contained a misfire when Sugiura caught Kojima by accident and they had a spat. The second time, Sugiura was made to tap out by Timothy Thatcher in a match that reminded me of the Galleria fight between the T-800 and T-1000 in Terminator 2. Kojima came to the ring, Suzuki got in it and then Kojima took everyone out and closed the show on the microphone. Sugi started complaining that not only had Kojima arrived too late to help, but his theme music had started playing. Kojima said it wasn't deliberate, Sugi didn't believe him. The handshake where Kojima offers his palm and Sugi his finger (not the finger) seems to have become their thing, and Kojima will face off against Timothy Thatcher in a singles match on the 19th in Yokohama. Thatcher has sworn revenge for what happened at Korakuen.
NOAH's New Debut
NOAH's 16th NOAH Born, Taishi Ozawa, made his debut at Korakuen Hall on the 15th September. Weighing in at 87kg and with a height of 181cm (which is marginally smaller than Yoshiki Inamura and Shuhei Taniguchi at 182cm), he has naturally gone into the heavyweight division. His first match lasted 6 minutes and 31 seconds, and got him praise from the fans and wrestlers alike. After the match, Yoshiki Inamura praised him and said he wants him to grow stronger and make his body bigger. Personally, I can see Ozawa becoming one of NOAH's ultra-heavyweights, but this may mean he has to give up doing dropkicks, which you don't see too much of amongst NOAH's heavyweights. NOAH celebrated this debut by broadcasting messages from support from fans on the screen, the President of The Leave presented him with flowers and special commemorative face masks were given at the door.
NOAH & Dragon Gate Joint Event
NOAH held a press conference on the 9th September to discuss the NOAH and DragonGate joint event which will be held on the 11th November at Korakuen Hall. Sadly Daisuke Harada does not think his neck will be in good enough condition for him to take part, so he has nominated himself as "Event Ambassador". Cards announced so far are Seiki Yoshioka vs YAMATO (who said that local idiot Kzy agreed to this nonsense, and that if he liked festivals so much he should do a solo strip show, but getting back to Yoshioka, he was going to pay) and Mochizuki Junior, Ryu Fuda & Madoka Kikuta vs Kai Fujimura, Yasutaka Yano & Yoshiki Inamura. This latter match sets two sets of rookies against each other, and NOAH and DragonGate's resident hosses.
GLOBAL2Days
In addition to the NOAH & DragonGate joint event, the day before NOAH will hold the first day of the two days at Korakuen Hall they have called "GLOBAL2Days". Night 1 will be a NOAH show only, with all the titles put on the line. No cards yet have been announced for this.
NOSAWA vs Katsuhiko Nakajima?
NOSAWA Rongai declared that he wanted a singles match with "little bitch" Katsuhiko Nakajima, after Nakajima (tongue stuck out at the side of his mouth) gave him a round of soccer ball kicks. Hideki Suzuki said something along the lines of that while he thought NOSAWA was dead following this, NOSAWA probably was going to be dead after this. At the time of writing nothing has been announced yet, and Nakajima said it was "fun".
Yuya Susumu
Due to cervical neck sprain, Yuya Susumu will miss about four events (which includes the past two Korakuen Hall events and probably the N-Innovation and one more event after that)
ELSEWHERE IN NOAH
– Kenoh apparently has a sense of humor similar to Mitsuharu Misawa's i.e. blue. His column was once him yelling about his enemies, now he is making innuendos about how anatomy reacts to gravure models.
– Chris Ridgeway says that he has plans to not only get the GHC Junior Heavyweight, he also wants to bring the GHC National to the juniors.
– Katsuhiko Nakajima has likened the Nagoya Keiji Mutoh Retirement Road match as being like a reunion as it involves Mutoh's classmate Masakatsu Funaki and their junior, Kazuyuki Fujita, and says he is going to destroy that atmosphere. He has also warned Mutoh to be careful in Nagoya, as he may not reach the Tokyo Dome.
– The children at NOAH's most recent fan event (Tokyo Verdy) were fascinated by Kaito Kiyomiya and Masa Kitamiya's muscles, despite the fact that they got pulled over by them at the tug of war. They let the children win the first time, but were pretty merciless the next time.
– Hideki Suzuki burst in wielding a pipe chair when Satoshi Kojima and Takashi Sugiura were talking backstage and threatened to throw it at someone. Sugi suggested he throw it at Kojima, Kojima, (had he been a New Yorker), basically said, "Hey, I'm talkin' here!"
– Junta Miyawaki will challenge Tromba for the ASPW Openweight Championship on Saturday November 5th in Guadalajara.
– Jack Morris interrupted The Shutter Chance…I don't think anyone in NOAH has ever done that before.
– Yoshiki Inamura's reaction to Disco was to stand with his arms crossed and glare at Mohammed Yone. Yone did not forget this insult.
– NOAH have taken part in a team gaming event, which sees Kongoh (who sat apart from everyone else) join in. YO-HEY and Yoshiki Inamura seem to have formed a guild. STINGER, naturally, are not taking part.
EVENT RECAPS AND POST MATCH PROMOS
– STAR NAVIGATION 2022 (THURSDAY SEPTEMBER 15TH, KORAKUEN HALL)
– STAR NAVIGATION 2022 (FRIDAY SEPTEMBER 16TH, KORAKUEN HALL)
CURRENT CHAMPIONS
*This event will not be broadcast live, but hopefully this match will be shown via Instagram
THIS WEEK IN NOAH
SUNNY VOYAGE 2022 – Yokohama Radiant Hall, Yokohama
Time: 17:30 JST
Broadcast: WrestleUniverse (Live)
Title match signing (GHC Heavyweight Tag, GHC Junior Heavyweight)
Live on NOAH's Official YouTube at 17:00 JST
Wednesday, September 21st
N INNOVATION – Shinjuku FACE, Tokyo
Time: 18:30 JST
Broadcast: WrestleUniverse (Live)
GRAND SHIP 2022 in NAGOYA/PRO WRESTLING LOVE FOREVER IN NAGOYA – OUTBREAK (Keiji Mutoh Retirement Road)
Start: 16:00 JST
Broadcast: WrestleUniverse (Live)
LINKS
Keiji Mutoh talks freely, "PPV at Retirement Match", "Cut Ties" for O-Khan
Long awaited one on one fight with Katsuhiko Nakajima. Will Daiki Inaba's obsession with Katsuhiko Nakajima be fulfilled?
"I don't have the sense for a name! (laughs") The secret story of the birth of the Shining Wizard variation & recruitment of technique name!
"Finish it all at once" GHC Junior Tag Team Champion Chris Ridgeway Interview, complete belt and league domination, ambition of GHC National Challenge
Kaito Kiyomiya receives reinforcement from the kick world, if he fails to take the GHC in the Kenoh match, "I can't go to the top anymore"
"After the N-1!, the 15th & 16th Korakuen are two consecutive events, the next big match is 25th September Nagoya (Aichi Prefectural Gymnasium). Focusing on developments for the four major GHC fights, a new battle begins
NOAH collaborates with Tokyo Verdy! Naomichi Marufuji, "I want to put up a ring at Ajinomoto Stadium and have a match"
"I'll let you challenge my GHC Heavyweight" GHC Champion Kenoh nominates himself for Keiji Mutoh's Retirement Match, Next Year on 21st February At Tokyo Dome
Junior Brand Event: YO-HEY and Kotoge introduce the highlights of the 21st September Shinjuku N-Innovation Competition
GHC Heavyweight signing ceremony: Kenoh "A beautiful story, I'm gonna break it down and I'm gonna draw it", Kiyomiya prepares for "Last Chance"
"I want to become white ash" Keiji Mutoh's retirement stage will be 21st February at The Tokyo Dome, "Pubic Persuasion" Chono will also go to his retirement match
Funky Kato is dazed about Keiji Mutoh's retirement, the final opponent is "Not Okada"
"I'm using it, so it's my technique!" with Mutoh finisher at full power, Kaito Kiyomiya defeats Kenoh towards the culmination of their five year story
Katsuhiko Nakajima and the 25th September Nagoya match with Keiji Mutoh, who will retire at The Dome next year
OLD INTERVIEWS
"Dandyism?", it's not like that"
Interesting interview with Mitsuharu Misawa from circa February 2002, in which he discusses Kodo Fuyuki's retirement, friendship, NOAH, All Japan, his childhood and his juniors.
BOOK CORNER
"Donmai, Donmai" – Mitsuharu Misawa's diary
GIF taken from WrestleUniverse & NOAH Official YouTube
(NOAH) NOAH WEEKLY NEWSLETTER VOL.185 ~ 7TH SEPTEMBER 2022
N-1 Victory gives us a new challenger for the GHC Heavyweight title! A New Tag Team forms! Injuries and Junior division craziness! Hisame brings you all the NOAH nuggies!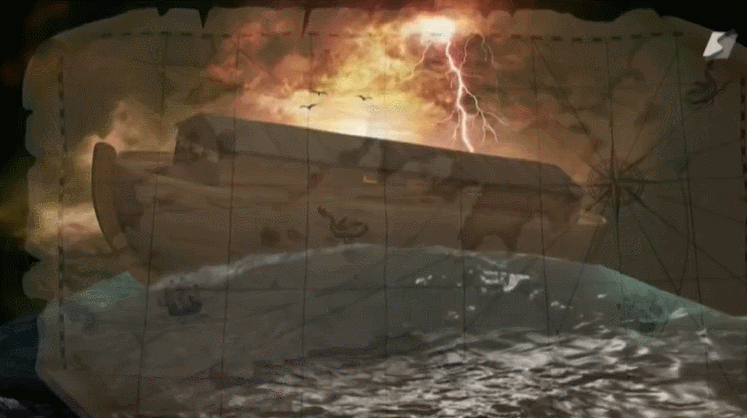 NEWS



Kaito Kiyomiya wins N-1 VICTORY
Kaito Kiyomiya overcame Hideki Suzuki to win his first N-1 VICTORY. Hideki Suzuki had terrified him, as he remembered how it was the last time they fought soon after Kiyomiya had returned from excursion. Kiyomiya had said in the press conference in response to Suzuki's "he's obsessed with Mutoh" that he wouldn't use any of Mutoh's moves in the match, but this was indeed how he won it. With his win, Kiyomiya could now challenge Kenoh for the GHC Heavyweight title.
Kenoh (looking half amused and a bit proud of Kiyomiya), came to the ring and silently raised the GHC Heavyweight. Backstage, he was not as quiet, saying that Kiyomiya was "a handsome wrestler with a cool face", but he wasn't happy with Kiyomiya's somewhat dazed promo and branding him the "Useless N-1 Champion".
HAYATA nominates his next challenger, YO-HEY
YO-HEY had been saying for the past few weeks that he was going to be aiming at HAYATA. The expected title challenge didn't happen earlier as the last time YO-HEY and HAYATA were in the ring together, Perros Del Mal De Japon ruined any chances. HAYATA took matters into his own hands following the match in Osaka on the September 3rd. The way YO-HEY was nominated was done in a way that could only be done between the two of them, with HAYATA walking in on the NOAH Junior Regulars while they were in the comments booth, and nominating YO-HEY then and there.
STINGER victorious, new challengers emerge
STINGER ground Perros Del Mal De Japon practically into the ground in the title match in Osaka, Eita getting the brunt of the attack. Chris Ridgeway at one point taking off Eita's kneepad and grinding his knuckles into the bone. It was no wonder that by the end of the match, Eita was walking with a noticeable limp. As Perros Del Mal slunk away to lick their wounds, STINGER were faced with their new challengers, Atsushi Kotoge and Seiki Yoshioka of The NOAH Junior Regulars. Kotoge got about half of a sentence out about challenging for the belts, taking them back, teaming with Yoshioka, when STINGER had had enough of him/them, and hit them both in the face with their belts and then walked off making dismissive motions. Despite this, their challenge has been accepted.
Satoshi Kojima and Takashi Sugiura
Understandably subdued at the moment and not himself, Takashi Sugiura came out of his shell a bit when he and Satoshi Kojima teamed together in Osaka on 3rd September. At first their partnership was stormy, a missed spot which involved an opponent ducking and a mistimed spot resulted in an argument and Sugiura deliberately breaking a pin, which meant that fans suspected a rivalry. However, backstage Satoshi Kojima had a different idea, how about the two of them team up? Sugi wasn't too sure, but Kojima persuaded him saying that they were both the same age (Sugiura is four months older) and it was hard to find someone as contemporary as Sugiura now. Sugiura said he would give it a go, and much to fans surprise, the two have challenged for the GHC Heavyweight Tag Titles.
Masa Kitamiya
With the N-1 over and Masakatsu Funaki saying that he wanted to put the belt up against the three people he lost against, Masa Kitamiya, Kaito Kiyomiya & Satoshi Kojima, fans were the most interested in seeing Kitamiya challenge. Following a tag match in Osaka, Kitamiya and Funaki got into a rare melee brawl after the match, which involved Kitamiya slamming him and Katsuhiko Nakajima having to throw Kitamiya from the ring. Backstage, Kitamiya announced his challenge and the title match has been set a little later the others (I think due to Funaki's schedule) for the 30th September.
Kenoh vs The Makai Alliance
The short lived Makai Alliance of NOSAWA Rongai, The-Great-O-Khan and The Great Muta (I say short as Muta turned on O-Khan and gave him the Green Mist at the end) took on the might of Kongoh. Tadasuke was the target for the three demons, while Kenoh battered O-Khan with his bamboo sword (O-Khan posted pictures of the welts later) and while attempting a fireball, got a lick of flame from Great Muta. Sadly, Kenoh did not set himself on fire in the match and do any flaming kicks. Manabu Soya was given the red mist. Following Muta's betrayal, O-Khan has vowed revenge and while he was crawling backstage and then rolling around on the floor, Muta hinted that perhaps he might be turning up in New Japan, or perhaps America?
DragonGate
Following NOAH's Osaka event, The NOAH Junior Regulars (YO-HEY, Atsushi Kotoge, Alejandro and Seiki Yoshioka) turned up at DragonGate's event and saved Natural Vibes from Z-BRATS. Kzy couldn't quite believe it and asked what they were doing there, to which a joint performance (or "festival") was suggested. Seiki Yoshioka wanted to fight YAMATO, while Alejandro wanted to team with "the skillful, crazy and cool" DragonKid. Nothing more has been said about the date, the venue or the card, but expect announcements in the coming weeks.
NOAH's new debut
NOAH have announced that a trainee will graduate from the dojo on the 15th September. Taishi Ozawa is twenty-five years old, has a background in gymnastics, and comes from Shizuoka. He will be the first debut since Yasutaka Yano in about two years. His first NOAH match will be against Yoshiki Inamura, following this he is expected to join the heavyweight division.
Go Shiozaki injured
Go Shiozaki was injured in the match in Osaka, and was helped backstage by the trainees and officials, an ice pack on his arm. NOAH have not announced the extent of the injury yet or for how long Shiozaki will be absent only that he is pending further investigations.
ELSEWHERE IN NOAH
– Seiki Yoshioka has done a weight challenge which involved other wrestlers sitting on him while he does push ups; Alejandro was the easiest because he's the smallest and lightest, Daiki Inaba was doable, Go Shiozaki giggled and fell off and Yoshiki Inamura squashed him flat.
– Stallion Rogers and Anthony Greene left NOAH to return to the USA. Anthony Greene was very emotional, stating how much he was going to miss Japan and how he looked upon The Ark, as home.
– Kenoh says he doesn't care about O-Khan, his goal is another New Japan wrestler. He doesn't say who though.
– Daiki Inaba has a singles match with Katsuhiko Nakajima coming up, this will be his chance to avenge himself for the W-1 championship belt.
– We mercifully never found out just where Kendo Kashin had vanished to after the match.
– Kaito Kiyomiya has taken up surfing in his new channel videos, while Kenoh informed us all that "The Beast" is not simply a name for Kazuyuki Fujita to scare his opponents with, which Kenoh found out when kicking him in the thigh.
EVENT RECAPS AND POST MATCH PROMOS
– N-1 VICTORY 2022 GRAND FINAL & GREAT MUTA OSAKA FINAL (Edion Arena Osaka First Stadium, Saturday September 3rd)
CURRENT CHAMPIONS
* This event will not be broadcast live, but hopefully this match will be shown via Instagram
 THIS WEEK IN NOAH
– Wednesday 15th September
NOAH will hold a press conference/match signing live on their official YouTube at 5pm JST. Keiji Mutoh will give further details about his retirement road plans, while the title matches are expected to be signed for.
LINKS
Muta & O-Khan make a shocking agreement, with the offering of "Makai Cake" at the historic alliance talks
Dragon Bane and Alpha Wolf both declare victory in Osaka for the Lucha Brothers showdown
Ahead of The Muta & O-Khan battle, holding a bamboo sword Kenoh does a furious interview, not giving up on GHC Heavyweight counter-attack
Suzuki "Best fight in the world", "Win or die", "No more chances" – Kiyomiya also has his back to the wall, press conference just before the N-1 championship match
GHC Champion Kenoh Makai Empire Alliance "Purification", declares "Compulsory Elementary School Education For O-Khan"
Moving away from mentor Keiji Mutoh as champion! Kaito Kiyomiya submits "Graduation Thesis" by swearing to win the N-1 for the first time
ALL JAPAN YOSHINARI OGAWA ARTICLES FROM 1986
BOOK CORNER
"Donmai, Donmai" – Mitsuharu Misawa's diary
With thanks to: Metal-NOAH
GIF taken from WrestleUniverse & Seiki Yoshioka's TikTok