#Broken News: Element 79 Recruited By Newest Japanese Wrestling Organization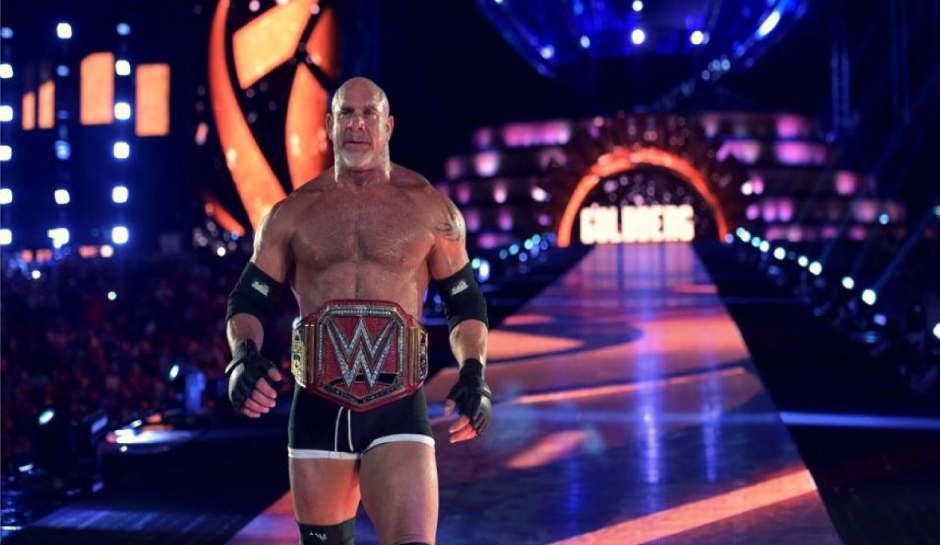 Apparently, the roaming for precious metals has become quite a large business for wrestling at a professional level. The Newest Japanese Wrestling organization has apparently been linked to trying to bring in Element 79. This 79th element is one that this particular area of the world needs more of, but it has come to our brain pathways that they were not seeking monetary needs here. It is apparent that they are seeking the being that they feel represents such a thing, Bill Goldberg.
Goldberg was part of the wrestling company where championships take part, but also performed for the entertaining wrestling company. One has to conclude that the Lords above would never have put Element 79 on this rock called Earth in being form if he thought he would wrestle. However, it appears that element's name of Goldberg is well-known among the sea of fans in the wrestling professionally arena.
Last year, Element 79 would go on to become the champion of the universe after defeating the man of forced sleep at an event known as Fastlane. He would defend this championship at the Mania of Wrestling and lose it to a badger-like being. This being has been champion of the universe since.
The Element 79 Being Known As Goldberg Has Been Recruited
Yes, the story of the sun has to do with what has become of Element 79 since his encounter with the badger. He is at a time in which he is no longer performing wrestling on a professional stage. This has led to the entertaining wrestling company coming to the conclusion to use him in their annual famous hall. Goldberg accepted and has been considered the top member of this famous hall learning annex.
If not introduced into the famous hall, there is a rumor going around the social entities and sheets of dirt regarding the Newest Japanese Organization. The story got it's start on the Printed Sports Medium, and they claim that Element 79 was on their paper of numbered ideas to come into their organization to perform wrestling professionally. However, his introduction into the famous hall thwarted the plans of this company of new being.
However, it is being said on the same sheets of dirt that Goldberg most likely would remain on their ideas page even after his introduction to the famous hall. The owners of this organization have said in past talks with printed or social mediums that they are interested in bringing other names from the entertaining wrestling organization. They brought in their last on their Kingdom of Wrestling show of battles. When the Breaker of the Codex took on Greece's Omega One.
[Featured image by WWE and PixaBay]
WWE News: Another Match Made For TLC This Sunday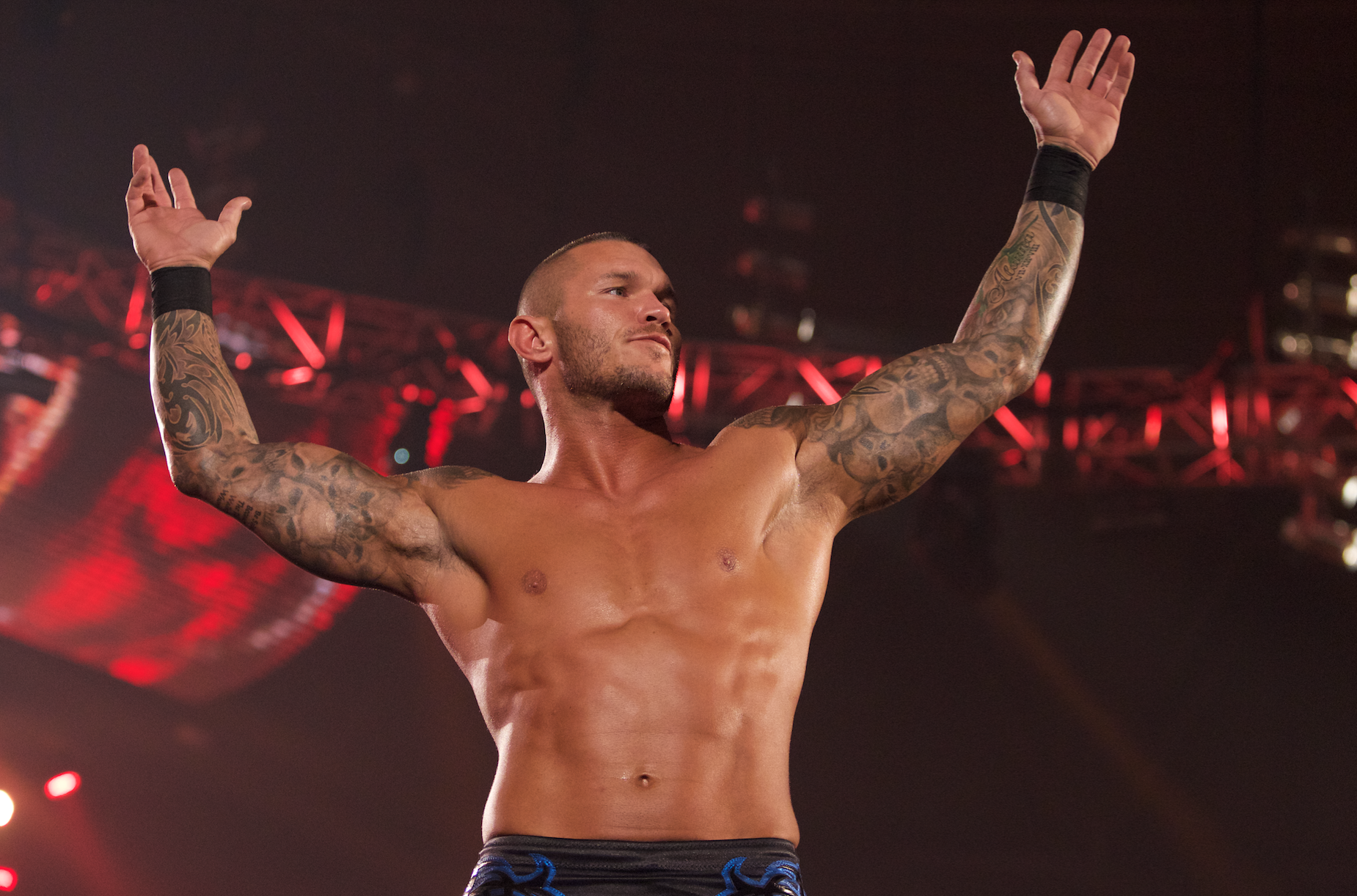 WWE has added a Chairs Match to TLC on Sunday!
Just as SmackDown Live is about to go on the air (keep up with all the action with Mitchell's Live Report), another match has been made official for Sunday's TLC pay-per-view featuring two of the blue brand's top Superstars.
After their recent encounters and the shocking unmasking, Rey Mysterio will have his shot at revenge against Randy Orton when they go one-on-one. However, it won't be just any match as the two will clash in a Chairs Match:
Rey Mysterio and Randy Orton will pull out a chair (or two or 10) to settle their scorching rivalry, and the time and place for the hard-hitting encounter will be at WWE TLC, where they will go head to head (and swing for swing) in a Chairs Match.
The bitter hatred between these two Superstars fueled several jaw-dropping moments, including Orton viciously unmasking The Master of the 619 during the Nov. 20 edition of SmackDown LIVE. Given their chaotic brawls in recent weeks, nothing will come close to the battle that awaits them in this steel sharpens steel affair.
Will Mysterio capitalize on his moment for redemption? Or will The Apex Predator claim another "victim?" Don't miss Mysterio and Orton swinging for the fences in what promises to be a chaotic Chairs Match at WWE TLC, Sunday, Dec. 16, streaming live at 7 ET/4 PT on the award-winning WWE Network.
Who do you think will get the win at TLC? Let us know on social media @theCHAIRSHOTcom and always remember to use the hashtag #UseYourHead!
WWE News: RAW Viewership Drops Again, Back To 5th In Rankings (12/10/18)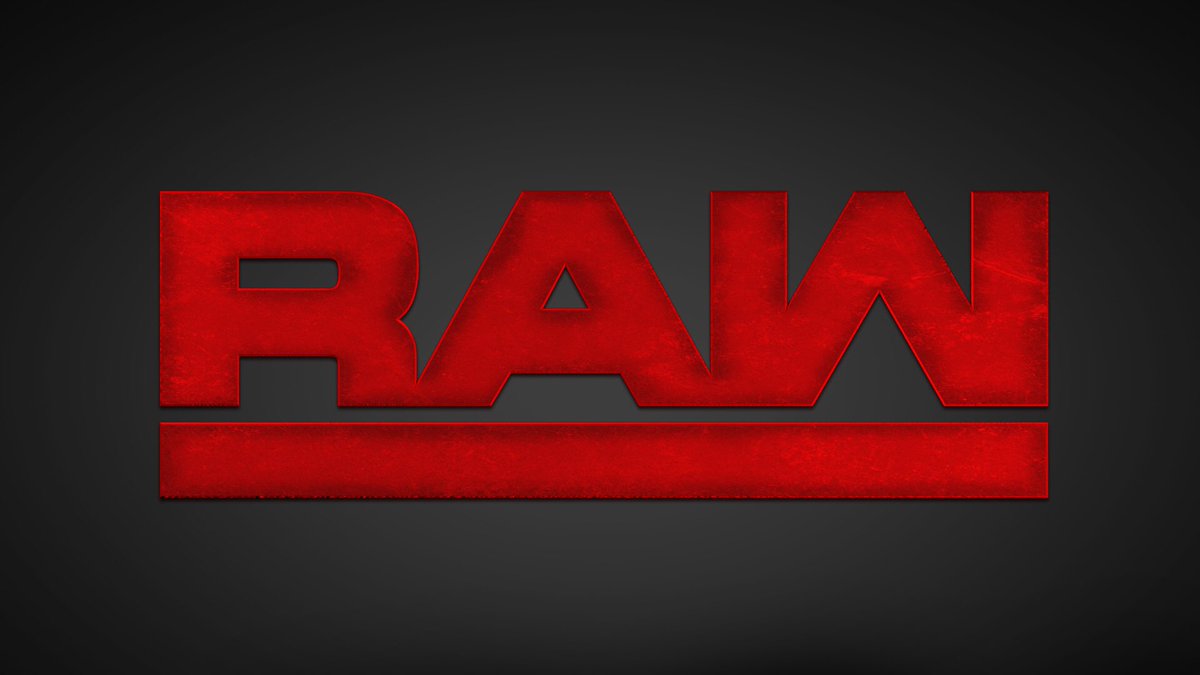 A look at the ratings for last night's WWE RAW!
After what could be described as two consecutive brutal ratings weeks for Monday Night RAW (yet still had a good 18-49 number and moved up in the top five rankings), the red brand looked to turn things around last night with its final episode before Sunday's TLC pay-per-view.
While last night's numbers were delayed today, they have now dropped and RAW comes in with an overall rating of 2.194, its third straight decrease and a fall of 4% from last week. Here's how the last month's worth of ratings look for the red brand:
November 19th: 2.493
November 26th: 2.368
December 3rd: 2.286

December 10th: 2.194
Meanwhile, this week is different when it comes to the ratings and rankings comparison, as last week's show saw a drop in viewership, but was able to rise up a spot in the Cable Top 150 Rankings for the 18-49 demographic. This week, that's not the case as RAW's best hour is back down to fifth, while the 9PM and 10PM hours come in sixth and seventh respectively. Here's the top five:
Monday Night Football – ESPN – 3.46
Monday Night Kickoff – ESPN – 1.36
SportsCenter (12AM) – ESPN – 1.08
Love & Hip Hop – VH1 – 0.79
Monday Night RAW (8PM) – USA Network – 0.78
EA's Take: At this point, anyone who uses ratings as their be-all, end-all for how WWE's product or company is doing isn't going to stop doing so. Especially when the numbers continue to get worse. The 18-49 demographic means nothing to them, but I can only explain its importance so many times, which I've done every week for months now. So we're just going to look at the reasons why. Has the show sucked lately? Yes. Was it improved this week and it just didn't reflect in the ratings? Yes. The narrative is going to be a lot different come January, believe that.
Do this week's ratings reflect how much you enjoyed RAW? Let us know on social media @theCHAIRSHOTcom and always remember to use the hashtag #UseYourHead!