#Broken News: Element 79 Recruited By Newest Japanese Wrestling Organization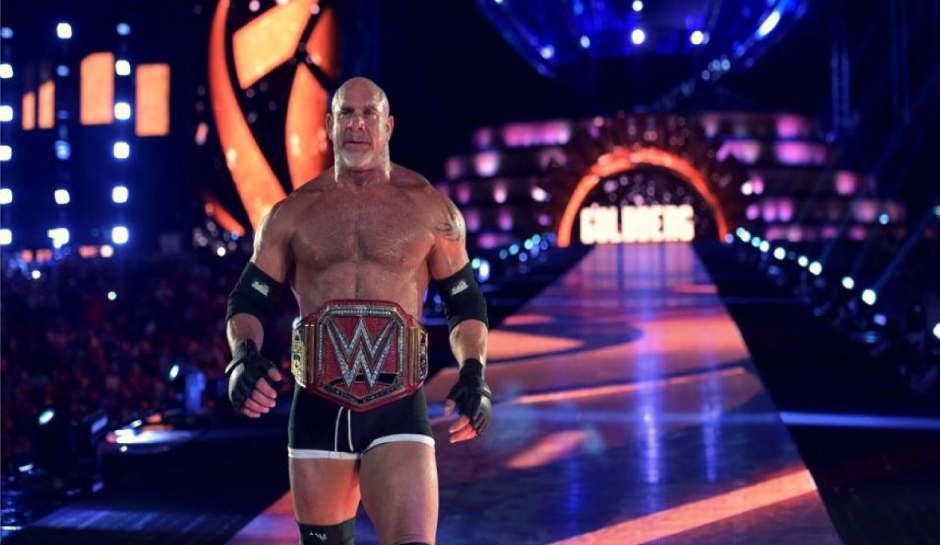 Apparently, the roaming for precious metals has become quite a large business for wrestling at a professional level. The Newest Japanese Wrestling organization has apparently been linked to trying to bring in Element 79. This 79th element is one that this particular area of the world needs more of, but it has come to our brain pathways that they were not seeking monetary needs here. It is apparent that they are seeking the being that they feel represents such a thing, Bill Goldberg.
Goldberg was part of the wrestling company where championships take part, but also performed for the entertaining wrestling company. One has to conclude that the Lords above would never have put Element 79 on this rock called Earth in being form if he thought he would wrestle. However, it appears that element's name of Goldberg is well-known among the sea of fans in the wrestling professionally arena.
Last year, Element 79 would go on to become the champion of the universe after defeating the man of forced sleep at an event known as Fastlane. He would defend this championship at the Mania of Wrestling and lose it to a badger-like being. This being has been champion of the universe since.
The Element 79 Being Known As Goldberg Has Been Recruited
Yes, the story of the sun has to do with what has become of Element 79 since his encounter with the badger. He is at a time in which he is no longer performing wrestling on a professional stage. This has led to the entertaining wrestling company coming to the conclusion to use him in their annual famous hall. Goldberg accepted and has been considered the top member of this famous hall learning annex.
If not introduced into the famous hall, there is a rumor going around the social entities and sheets of dirt regarding the Newest Japanese Organization. The story got it's start on the Printed Sports Medium, and they claim that Element 79 was on their paper of numbered ideas to come into their organization to perform wrestling professionally. However, his introduction into the famous hall thwarted the plans of this company of new being.
However, it is being said on the same sheets of dirt that Goldberg most likely would remain on their ideas page even after his introduction to the famous hall. The owners of this organization have said in past talks with printed or social mediums that they are interested in bringing other names from the entertaining wrestling organization. They brought in their last on their Kingdom of Wrestling show of battles. When the Breaker of the Codex took on Greece's Omega One.
[Featured image by WWE and PixaBay]
Is Today Rusev Day? WWE Wants To Know!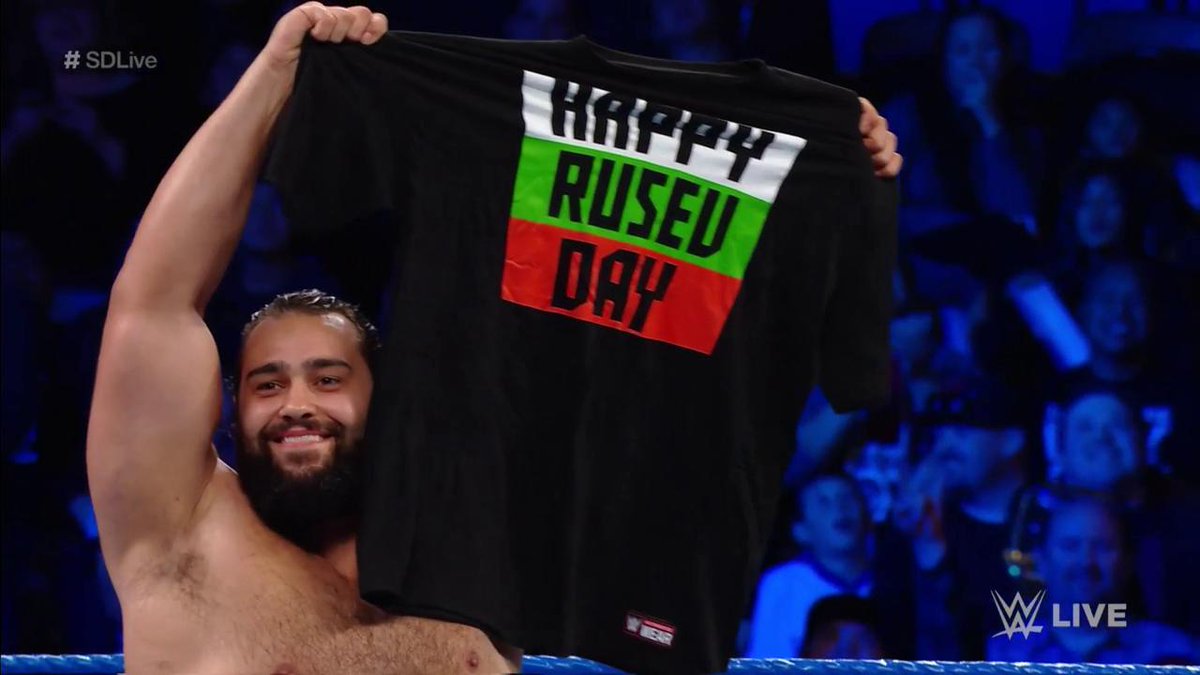 We all know WWE loves to poll their fans for opinions on everything from storylines to Network advancements and more. As a major corporation, this practice is normal and helps gauge the interest of their customers (don't start, internet fan, this ain't about you!). But there's one hidden gem of a poll that falls outside the norm, and it's all about Rusev Day.
The poll you see in the screenshot above (of course we voted yes) doesn't appear to be date specific, and doesn't seem to have a set end-day. We don't know how long it's been active, either. But we do know it's about everyone's day…which just so happens to be today…Rusev Day!
Rusev Day has gotten so over, it has even our own Chris Deez wondering if Shane McMahon will get a WrestleMania match over the pioneer of everyone's favorite Day of Rusev.
You can see the WWE "Is Today Rusev Day?" poll here, and allow your vote to be heard!
All of this really leads us to a bigger question: Did 30% of those voting really pick no? Blasphemous!
#RUSEVDAY
RESULTS: MLW Road to the World Championship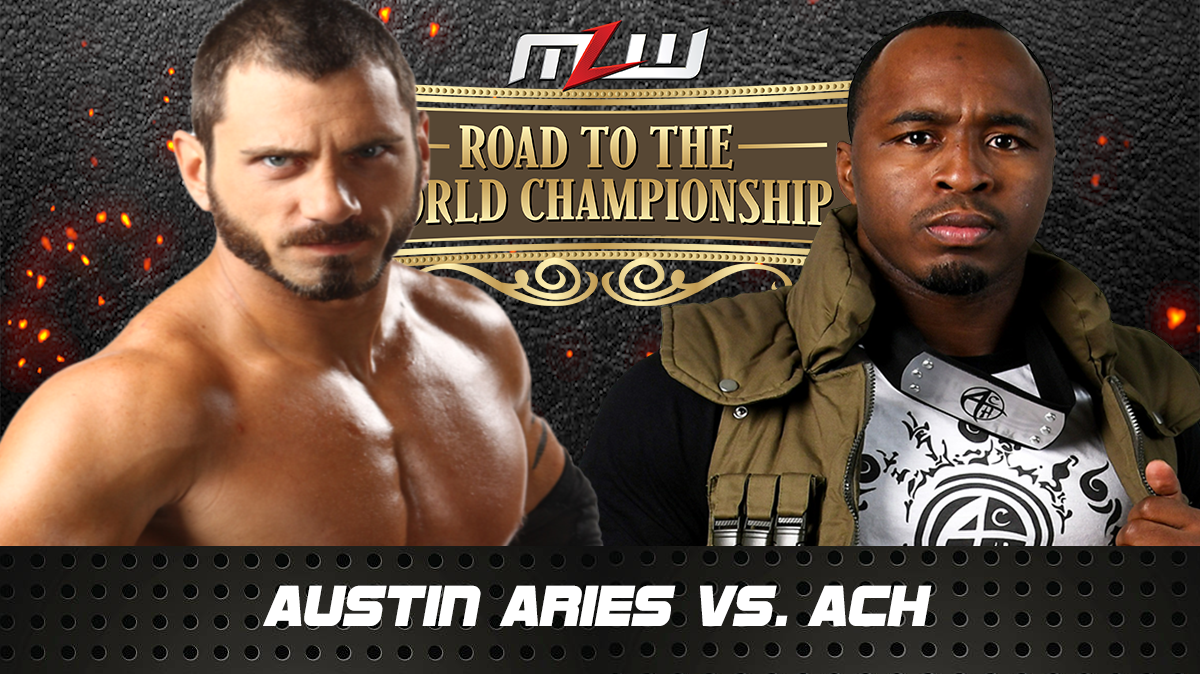 Major League Wrestling presented Road to the World Championship on Thursday, February 8, featuring Low Ki, Jeff Cobb, Matt Riddle, and more.
Results below courtesy @MrJacobCohen on Twitter.
MLW: Road To The World Championship
Thursday, February 8, Gilt Night Club
Santana Garrett defeated Lacey Lane
Destino Negro defeated MEGA Danger
Seth Petruzelli & Simon Gotch defeated Team TBD (Yuta & Cade) with help from Col. Robert Parker and the Dirty Blondes
Low Ki beat Kotto Brazil
Chelsea Green defeated Priscilla Kelly by disqualification
Austin Aries defeated ACH, and claimed he wanted to win an MLW Middleweight Championship
Mike Parrow & Barrington Hughes defeated Vandal Ortagun & Saieve Al Sabah
MLW World Championship Tournament Quarterfinal: Jimmy Havoc defeated MJF to advance to the semifinals
MLW World Championship Tournament Quarterfinal: Shane Strickland defeated Brody King to advance to the semifinals
MLW World Championship Tournament Quarterfinal: Tom Lawlor defeated MVP to advance to the semifinals, with help from Low Ki
MLW World Championship Tournament Quarterfinal: Matt Riddle defeated Jeff Cobb to advance to the semifinals
Darby Allin defeated Sami Callihan thanks to interference from Jimmy Havoc
Major League Wrestling returns to Gilt Night Club with "Spring Break" on March 8. For tickets, visit:
https://www.eventbrite.com/e/mlw-spring-break-18-tickets-42142836358
Follow @MLW on Twitter, and visit www.MLW.com.
Cody Rhodes' Biggest Critic…Is Cody Rhodes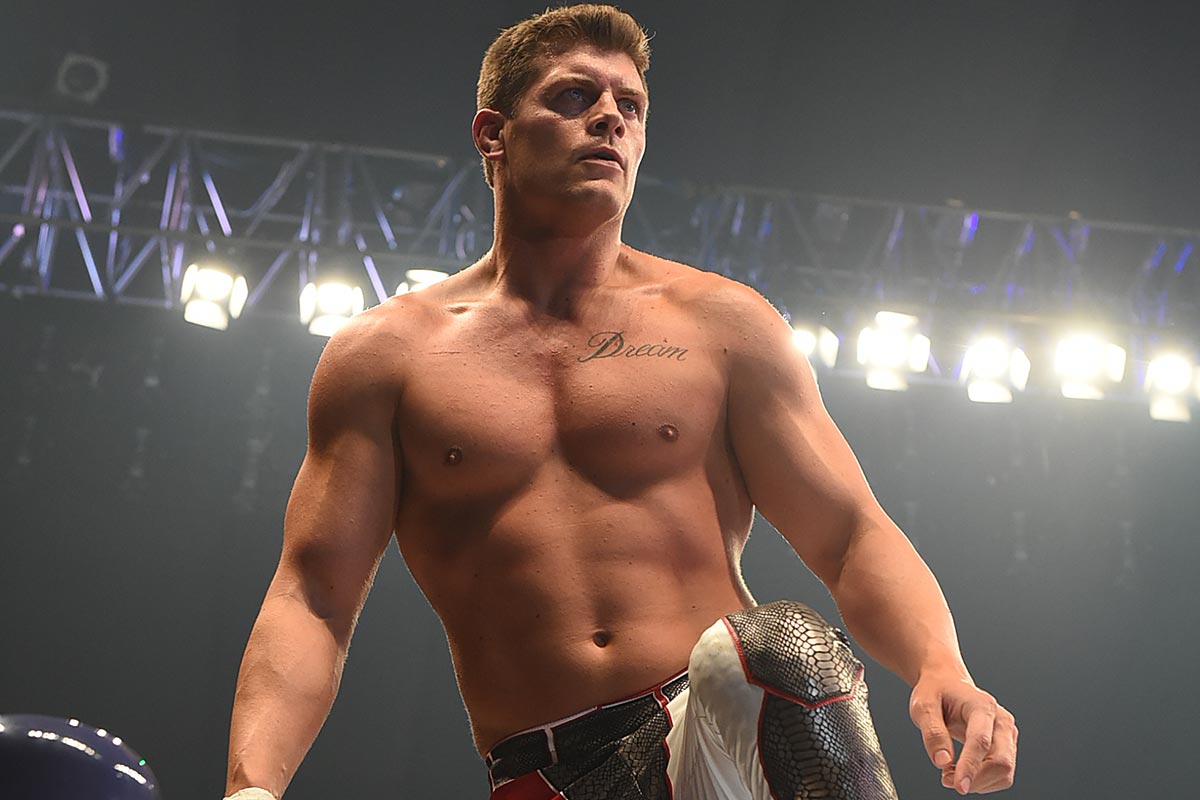 Failure at the end of his WWE run? Cody Rhodes blames on person…Cody Rhodes.
Cody Rhodes has spent the better part of two years away from WWE, and he is definitely winning in the eyes of many. According to Cody, the money has never been better—but the biggest benefit seems to be coming in career (and personal) development.
Cody Rhodes is already teaming with The Young Bucks to promote "All In," an event targeting a crowd of over 10,000. Started by a Twitter challenge between Rhodes and Dave Meltzer (and considering the latter's relationship with the Bucks, that may have been the plan all along), it's grown into a legitimate effort that all involved parties are legitimately "all in" with.
But Cody's most recent revelation proves a level of maturity and perspective that so many don't have. And, like almost everything these days, it was revealed on Twitter.
He doesn't hold anybody back. A lot of times it's hard for fans to accept that some of their favorites have a ways to go or that they become lazy after they get that first LE check. Stardust for example didn't go beyond tag gold cuz' I wasn't improving & I also got outta' shape. https://t.co/PJstDITaMp

— Cody Rhodes (@CodyRhodes) February 5, 2018
Such an important statement, and it goes directly against what so many have said about Vince McMahon (the "he" in question).
Finn Balor? Bayley? Cesaro? Bray Wyatt? Matt Hardy? Austin Aries? Zack Ryder?
The list where either the fans or the talent themselves think Vince McMahon held them back goes on and on and on, and from the fans' perspective Cody Rhodes belongs on that list.
But that's not Cody's perspective.
Cody places the blame squarely on Cody.
Stardust might have only achieved "tag team gold," but Cody Rhodes is a world champion of perspective and enlightenment. Internet, take notice.