Chris Deez's 2018 WWE Draft Moves
With the Royal Rumble now behind us the landscape of WWE starts to become a lot clearer as we embark on the The Road to WrestleMania, and while we start to have a more defined view of who will challenge for which titles this time of year also serves to highlight more than ever which superstars are still being used incorrectly. The WWE Draft is one of the highlights of the wrestling calendar and the perfect time for the guys and gals on both shows to take in a change of scenery and take on new challenges to prove what their respective shows have been missing out on… so who could benefit the most from a move in the 2018 draft?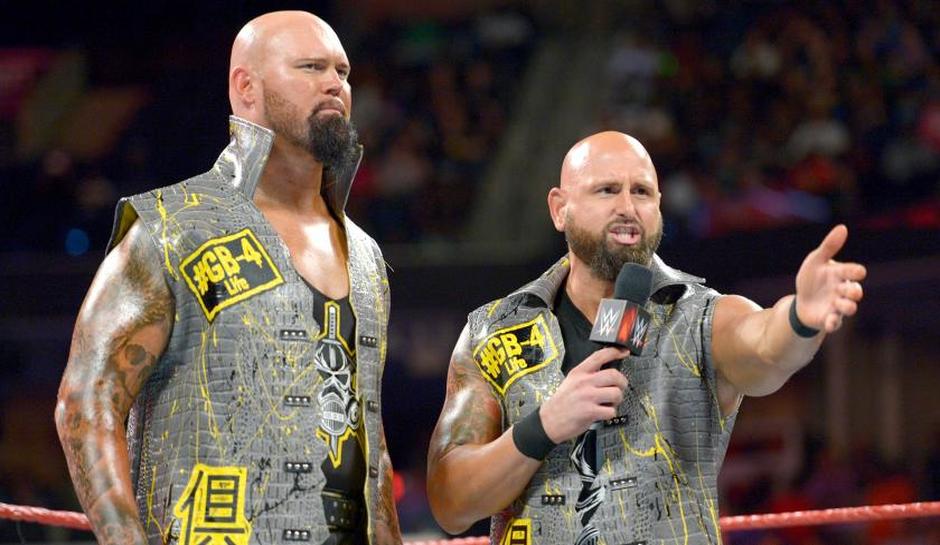 Luke Gallows & Karl Anderson – RAW to Smackdown Live
The reason this draft pick is top of my list is because it absolutely blows my mind that these two are even in a position where they need to revive their careers. Undoubtedly one of the best tag teams in the world who have had great success wherever they have plied their trade, a lot of people were very happy to see the good brothers appear on RAW back in April 2016 but since then their stock within WWE has for no apparent reason plummeted. They've gone from being the top guys in the division and walking into WrestleMania 33 as RAW Tag Team Champions to then losing a pathetic Halloween 'match' only 7 months later against Heath Slater & Rhyno where they spent half the match wearing pumpkins and throwing cream pies. Smackdown Live could benefit from the veterans inclusion and give them a new start where they can go in and dominate with a no nonsense approach like we know they're capable of. Another positive would be giving The Blugeon Brothers some legitimate competition rather than their constant squash matches as of late.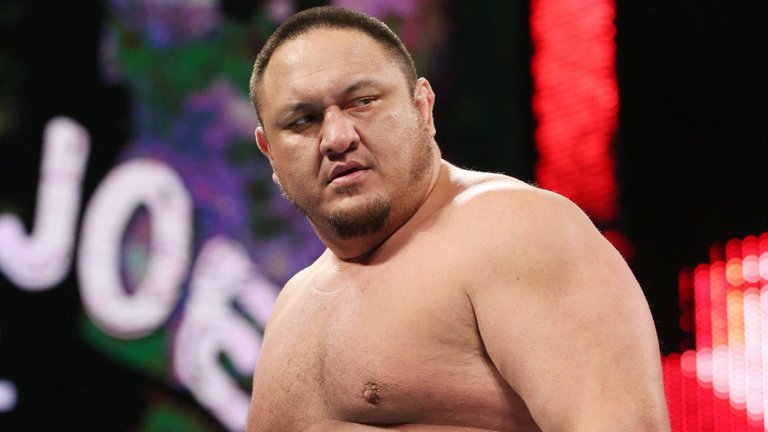 Samoa Joe – RAW to Smackdown Live
This one isn't Joe's fault and it isn't even particularly WWE's either, but the bad timing of injuries has led to Joe not really having much on his plate at the current time. He has been on absolute fire for all of 2017 with both his ring and mic work, he played a pivotal role in the title picture at SummerSlam and had a nice rivalry going with all 3 members of The Shield. But with him missing the Royal Rumble where he would certainly have made a huge impact there doesn't seem to be much left for him to do on RAW which is a real shame around Mania season. The Universal Championship picture is all but decided going into The Showcase of The Immortals and word has it that Braun Strowman will be taking the Intercontinental Championship away from The Miz (boooo!). The only justice for Joe here would be to have him win the Andre The Giant Battle Royale at Mania and then moving him to Smackdown Live to go after the United States Championship. It could do wonders for Joe and his career, giving him the chance to be every bit as commanding and dominating as we know he can be and would set him up in the long run for a run at the WWE Championship which he undoubtedly deserves.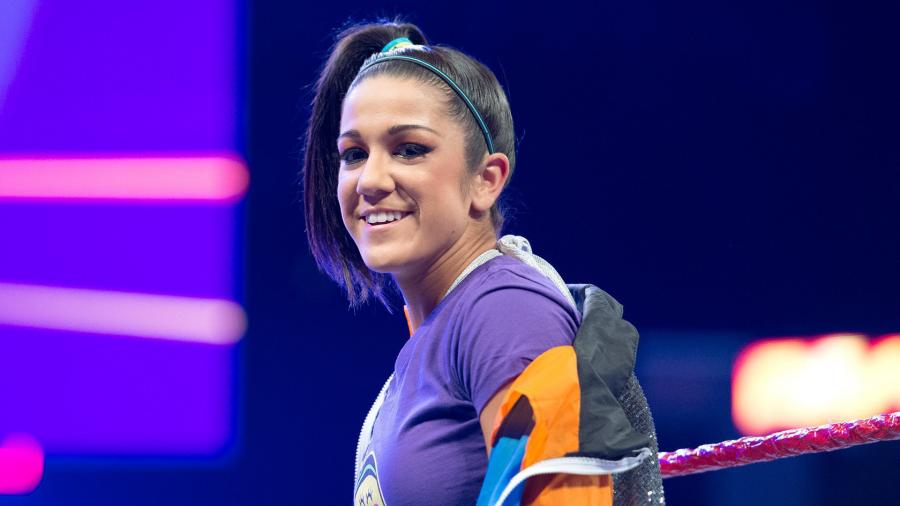 Bayley – RAW to Smackdown Live
Remember Bayley? No? To be fair I can't say I really blame you. Look high and low and you will struggle to find anybody in the whole of WWE who was used as badly as Bayley in 2017. She has gone from an embarrassingly bad rivalry against Alexa Bliss which included the worst segment of all time (This Is Your Life) and one of the worst matches ever (Kendo Stick on A Pole) to… well that's about it really. That was her whole 2017. The recent acquisition of Ronda Rousey, on top of an already stacked roster which houses the likes of Asuka, Bliss and Nia Jax highlights that the only way to save Bayley now would be either a move over to Smackdown or a heel turn, which considering her merchandise sales and general character seems very unlikely from a marketing point of view. Smackdown hasn't exactly been overly interesting in the women's division lately, most weeks are an absolute mess or a re-hash of a 3v3 that we just cant be arsed with anymore, and desperately needs some new blood to spice things up. Charlotte has always been the best woman on the entire roster and she now badly needs some more legitimate competition (I'm sorry Natalya but that just isn't you anymore) and a rivalry with the Huggable One could lead very nicely into WrestleMania while we wait on a Carmella cash in.
Finn Balor – RAW to Smackdown Live
This is another straightforward move to try and resurrect a promising career which has been unfortunately damaged by a not so great track record with injuries, a lack of faith from management and a disappointing, embarrassing feud with Bray Wyatt which was thankfully cut short. Finn has all of the star power in the world as is universally adored for his talent and character, so imagine how much better that talent could be used against the likes of AJ Styles and Shinsuke Nakamura in what the WWE Universe all too often love to call 'dream' matches. Vince McMahon seems to have lost all faith in Finn's ability to command main event status, as proven by recent losses to John Cena and Kane who has one foot out the door, and with 5 or 6 guys in between him and a shot at Brock Lesnar it doesn't seem like he'll be tasting the gold anytime in the next year. The move to Smackdown and a few 5 star matches here and there could help to put Finn back into Vince's good books and a potential move back to RAW one day to challenge for the ultimate prize. 2019 Rumble winner perhaps? If this move happens, expect Finn to be either pick 1 or 2 of the Draft.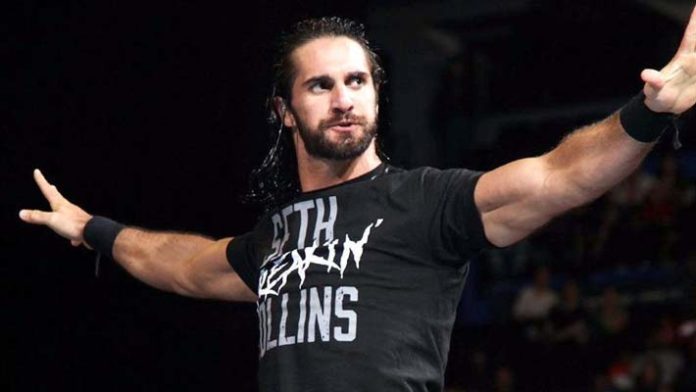 Seth Rollins – RAW to Smackdown Live
Very similar to my Finn Balor reasoning, Rollins is another guy who has all the talent in the world but is quite frankly being wasted in the tag division, and we all know that decision only came about as a way of reuniting The Shield to try and get Roman over. Dean Ambrose will be coming from back from injury in the not too distant future, and the rumours have it that he will be turning on Seth leading into Mania. As much as that would be giving us a decent rivalry for a month or so, where does The Architect go from there? With Reigns set to hold the Universal Championship for the long term and Braun Strowman set to be his main competition, a move to Smackdown for Seth could again help to shake things up and bring about even more of those dream matches… anyone for a Nakamura v Styles v Finn v Seth fatal 4 Way for the WWE Championship? YES PLEASE! The greatest attribute Seth holds is his ability to operate as both a face and heel character, with Smackdown being in pretty short supply of good heels outside of Kevin Owens and Sami Zayn. Similar to Finn, expect Seth to be one of th first draft picks on the night.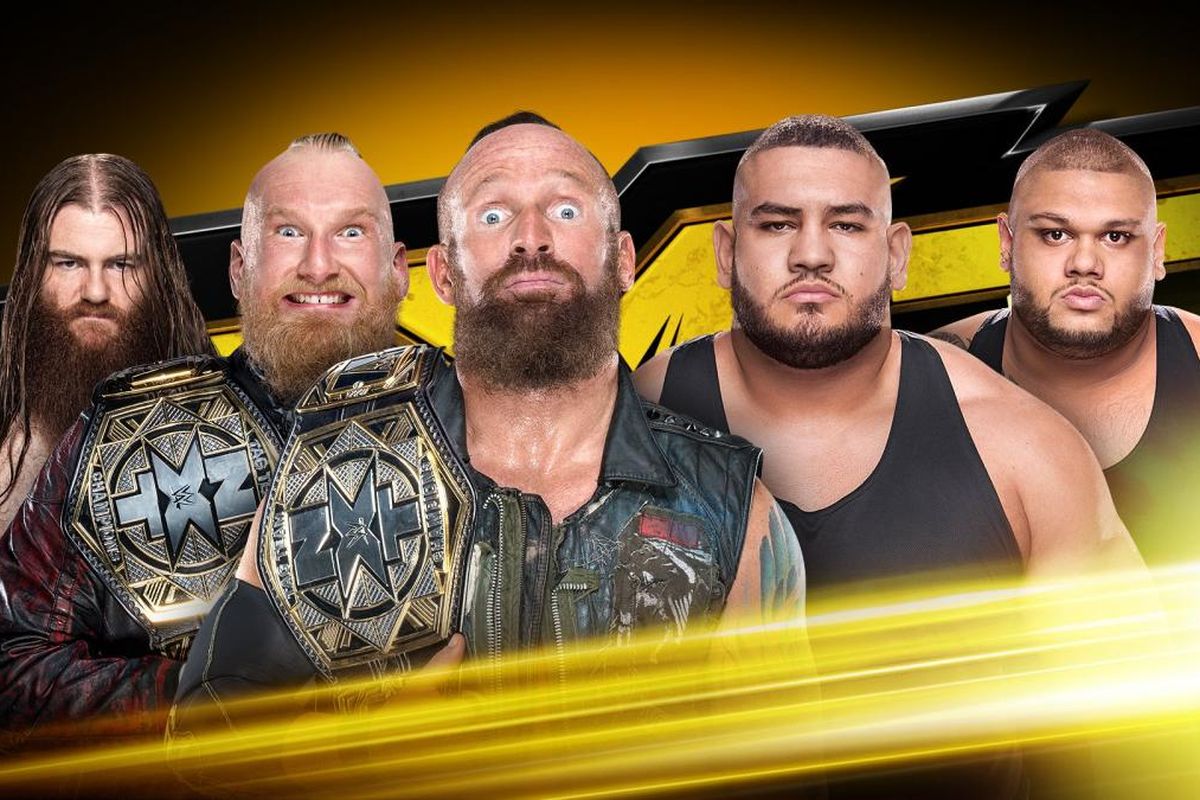 Authors of Pain & SAnitY – NXT to RAW
If I could I would replace half of the RAW and Smackdown rosters with talent from NXT, they had such an incredible 2017 and are all deserving of their spots on the main roster. But the one thing across both main rosters which needs sorting out the most is the RAW tag team division. Don't get me wrong I absolutely love The Bar and they've had some great matches with Seth Rollins & Dean Ambrose/Jason Jordan… but how many more times are we going to see it? The Revival are a welcome addition sure, but with Gallows & Anderson still not being used correctly its about time we had some fresh faces to liven things up a little. Imagine if AOP were to step up and go on a killing spree, completely ripping through the entire division with seemingly no-one who can stop them and then out of nowhere SAnitY turn up to spoil the party and resume their fantastic NXT rivalry. This also brings the potential of a SAnitY v Shield rivalry after Mania, something I'm pretty sure any one of us would pay good money to see.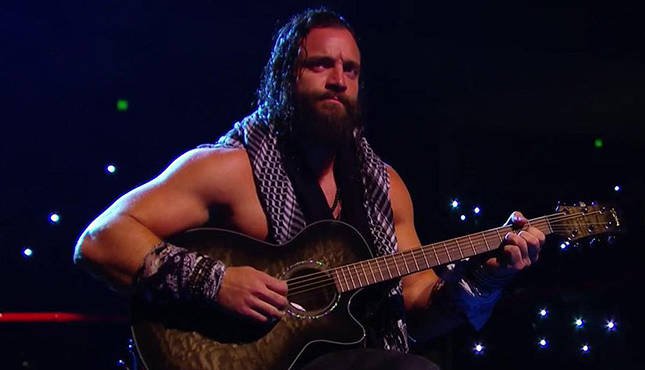 Elias – RAW to Smackdown Live
Other than Rusev and Braun Strowman, has anyone else managed to rise so rapidly and get over with the fans in the same way that Elias has? In no time at all he has gone from being insignificant on NXT to walking around backstage for months on RAW to suddenly putting on great matches with John Cena and Roman Reigns, both where Elias was the better man. He literally has it all – his ring skills are up there with the best, he has the look that WWE and Vince McMahon get wet over and he can control the crowd perfectly with just a few words and a coupe of basic guitar chords. Unfortunately, he is another superstar without anything meaningful to do, proven by his match against Matt Hardy this week on RAW and recent feud with Jason Jordan, and in a similar vein to Joe its hard to see where he will fit when most of the title pictures are full up. Smackdown is still severely lacking in top talent outside of the usual suspects (AJ Styles, Kevin Owens, Shinsuke Nakamura) and Elias can bring a level of intensity and aggression that the blue brand is sorely lacking.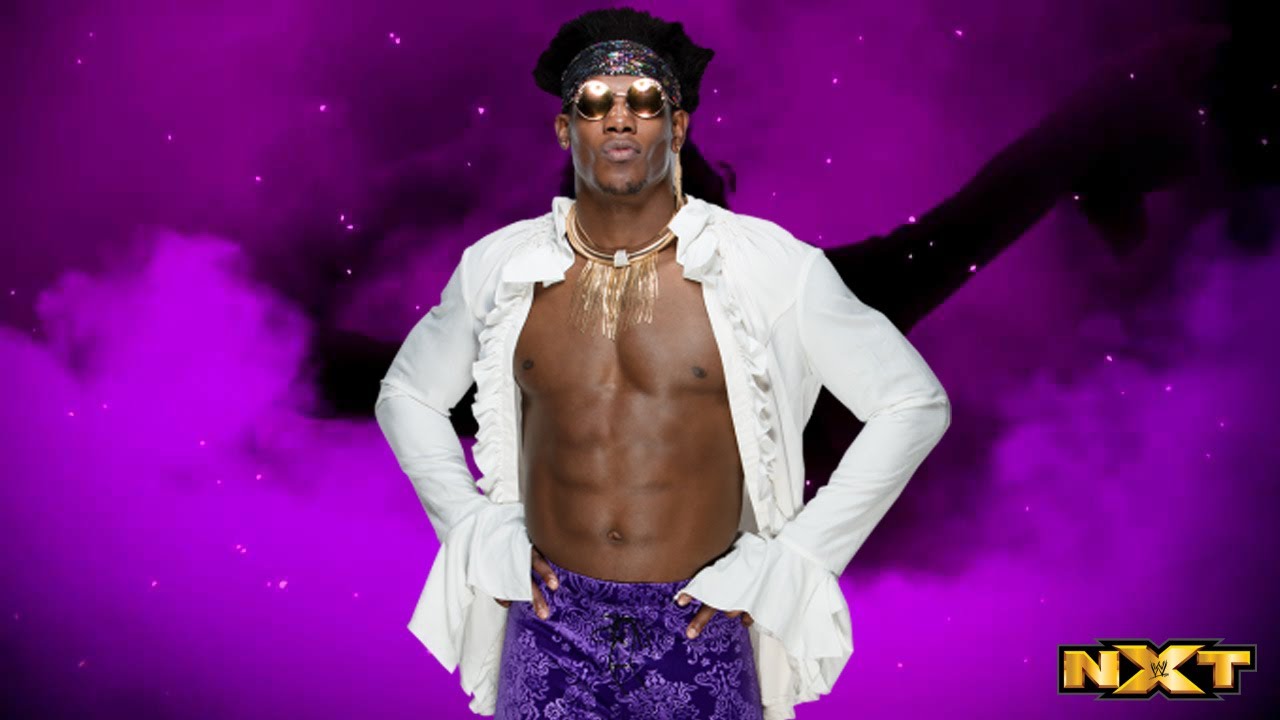 Velveteen Dream – NXT to RAW
This one is a bit out of the left field but it's the one I believe in the most passionately, and you cant beat a good old fashioned surprise draft pick! It has been a very, VERY long time since we have seen anyone with the charisma, character development and mind-boggling athleticism/talent as The Velveteen Dream. His feud with Aleister Black in NXT had my vote for feud of the year and their match at NXT War Games was hands down the match of the year. His persona is every bit as over the top and camp as Goldust was back in his prime, the difference here is Dream can back it up in the ring as well as on the mic. This kid has the world at his feet and can achieve literally anything he wants to, and I would pay good money to see him feud with the likes of The Miz, claiming he is the most must see superstar in the world, or Bray Wyatt talking some rubbish about dreams, nightmares or some rubbish about being a god blah blah blah. Dream needs this move to happen because of how good the feud was with Black, he may well struggle to reach those heights again in NXT… especially if his mediocre feud with Kassius Ohno is anything to go by.
---
Always Use Your Head and visit the official Pro Wrestling Tees store for The Chairshot All t-shirt proceeds help support the advancement of your favorite hard-hitting wrestling website, The Chairshot!

---
Too Soon For Ricochet To Take The Title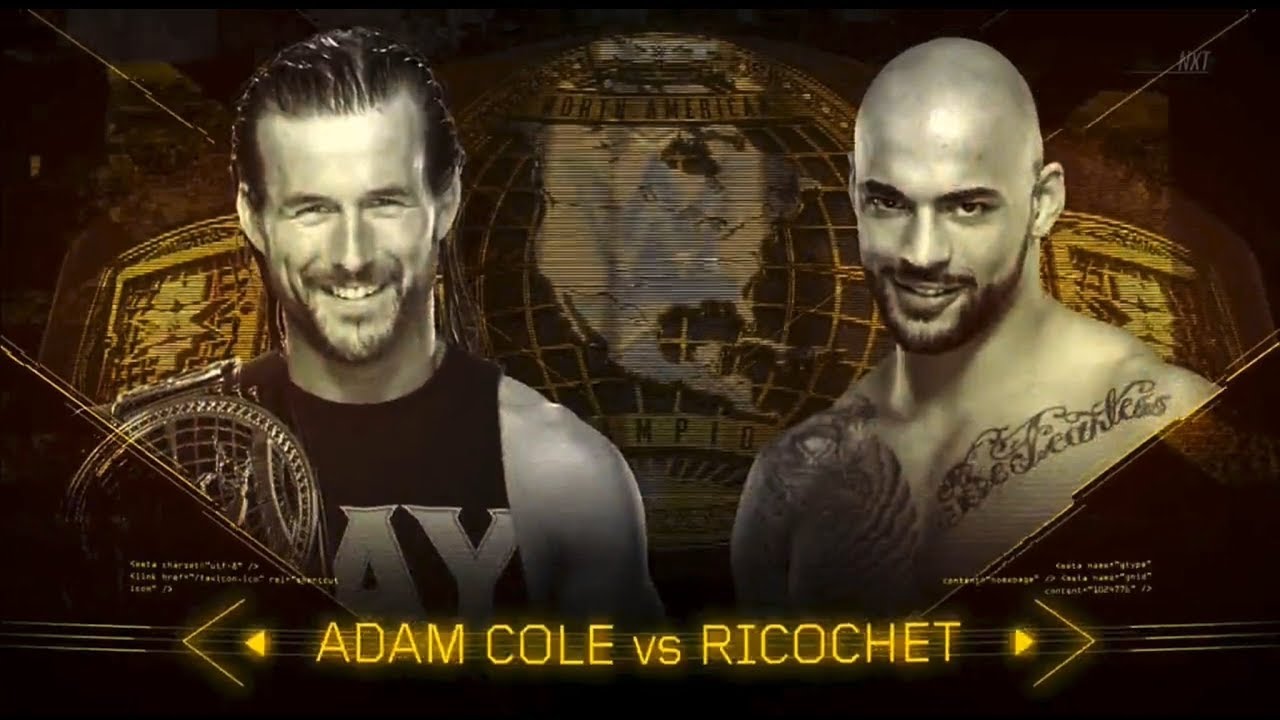 Up until the go home episode of NXT Adam Cole vs Ricochet had the least build of all the matches on the Takeover Brooklyn 4 card.
However, on NXT this week there was a very well-produced video package that has increased my excitement for the match. One thing that stood out is they mentioned this is the first time Cole is defending the North American Championship on a Takeover. Before this I could have seen Ricochet walking away with the title but the more I think about it Cole needs to retain.
Despite consistently defending the title on the live events and even defending at the UK Championship Tournament and in Evolve, Cole has had very few defences on NXT TV. The only one I can think of is his defence against Oney Lorcan. If Cole just walks into Takeover and loses the title after barely defending it, just proves that he's everything Ricochet says he is. Which in my opinion, would make him look pretty weak and seem like an undeserving champion.
If Cole does retain I don't think it will be clean. I can see Cole having the feet on the ropes or grabbing the tights to get the win. This gives Ricochet a legitimate claim to a rematch where he will finally take the title. I think Undisputed Era need something coming out of this show, since I don't see Strong and O'Reilly walking out with the tag titles.
This also allows NXT to avoid a troop that they have been guilty of in the past which is the Indy star who comes in and just takes a championship way to early. This nothing against the wrestlers themselves but they come in and have some good matches they get very little in the way of storylines. It happened with Drew McIntyre, Shinsuke Nakamura and I don't want it to happen to Ricochet.
The heelish nature of how Cole would win wouldn't hurt Ricochet and would give him a story for the fans to invest in. He mentioned in the video package how close he came to winning the title in New Orleans before Cole pushed him off the ladder. This would be another part of that and make Ricochet the underdog.
Ricochet has already lost on NXT, being pinned before Chicago by Lars Sullivan. That loss didn't hurt him because it was part of the story they were telling. Ricochet only lost because Dream turned on him setting up their match and it gave Sullivan a big win to justify challenging Black for the NXT Title. This is similar to what I think should happen because the loss would just be on chapter of an ongoing story.
Ricochet said himself in a recent interview that one of the things he wants to do in NXT is to be part of a story rather than just being put in dream matches like he was when he was on the indies. So if they went the way I think they should I think Ricochet would be up for that.
---
Always Use Your Head and visit the official Pro Wrestling Tees store for The Chairshot All t-shirt proceeds help support the advancement of your favorite hard-hitting wrestling website, The Chairshot!

---
Things I'd Like To See Happen at SummerSlam (But Probably Won't)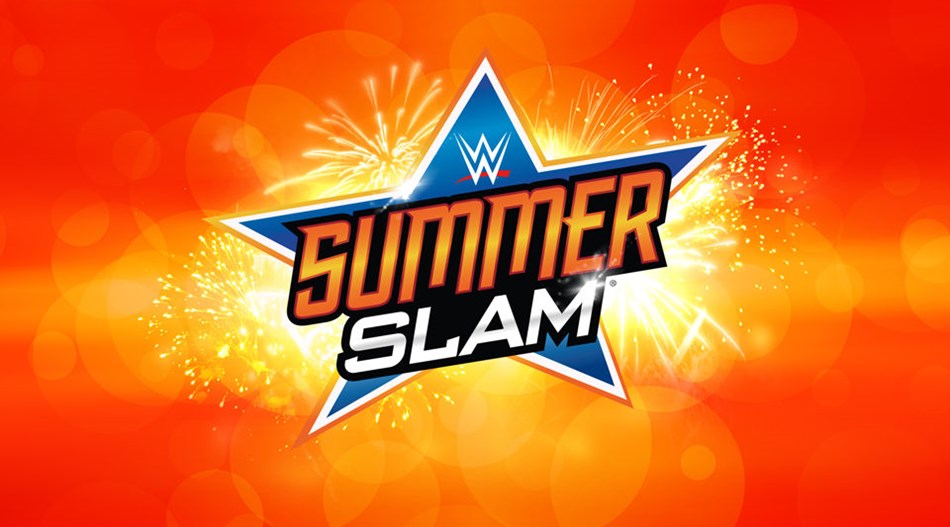 The biggest event of the Summer goes down this Sunday. We all have things we'd love to see happen at WWE SummerSlam. If you're anything like me, you've noticed that most of the things you'd like to see happen end up not happening. A lot of times, things end up working out for the best. At least that's what people tell me anyway.
I find its important to keep my expectations limited. Here are some events I'd like to see happen at SummerSlam that I know probably won't.
Daniel Bryan defeats the Miz
When Bryan returned to the ring, this is the match I wanted to see. Many of you were probably fantasizing about all sorts of dream matches, or matches with IWC favorites. Me, I wanted to see a match that had been built for years. I wanted to see one of wrestling's best current rivalries back in the ring. Forget all the riff-raff, this is why Daniel Bryan needed to come back.
As a Bryan fan, I always root for the guy to win. I'll definitely be rooting for him against The Miz, a guy that I've always found more enjoyable to root against. The thing is, I'm somewhere around 90% sure that Miz is winning. It makes the most sense to continue the rivalry. It's the smart choice. But when you're a fan, you don't care about the smart choice.
AJ Styles vs. Samoa Joe will be a 5 star match
Given the reputations that Styles & Joe have built up with us over the years, expectations will be high surrounding their first WWE PPV matchup. Not as high as they were for Styles vs. Shinsuke Nakamura, but people will still be expecting a 5 star classic. That's not going to happen. The Styles vs. Joe build has been very personal, with Styles being whipped up into a rage by Joe talking about his family.
Don't expect a scientific, cosmetically pleasing match here. It shouldn't be one based on the build. Styles should come out like a raving lunatic, much like he did in the Saudi Arabia match with Nakamura. It'll be more of a good ol' fashioned street fight, which I love, but part of me yearns for a five star classic like they have in Japan.
Peyton Royce does something significant
You knew I had to work this in somehow. Peyton took offense to something Dave Meltzer said on a podcast this week in relation to her look now versus her look in NXT. Most of the WWE roster & other people in the business that have had issues with the DIRT SHEETS over the years joined her in running the bus back & forth over Meltzer's carcass. It was an interesting thing to see everybody that had an axe to grind and people that wanted brownie points with those folks jump in on the guy.
Those who have listened to Dave talk at some point know that he's poor at articulating his points via the spoken word. A lot of writers are, and that's why they write. Dave's reference to Peyton being lighter in NXT was in reference to the breast augmentation she underwent before hitting the main roster. He was trying to be sly about it because some people are sensitive when it comes to fake breasts, but when the alternative was people thinking he meant she was fat, he should have just said it was the boobs. Hey, if you're going to take unwarranted shots at peoples' looks, make sure it's obvious what you're going for.
The best way for Peyton to silence Dave & the critics would be to do something. Anything. She & Billie Kay haven't accomplished a whole lot since their arrival to the main roster. Hopefully they get a chance soon. WWE loves to stick it to the sheets, so hopefully this will encourage them to do something.
The crowd won't be the most interesting part of Brock Lesnar vs. Roman Reigns
Like many of you, I suffer from Lesnar vs. Reigns fatigue. Other Chairshot writers will jump up & down & scream about how they've had the same number of matches as other feuds that people actually like & we're not being fair to Roman's continual failed attempts to win the Universal Championship. The number doesn't matter. If the match isn't interesting, I don't want to see it. Sorry.
Maybe Brock & Roman surprise us and do something other than suplex-suplex-suplex-punch-punch-suplex. Probably not, but stranger things have happened. Unfortunately, or fortunately if you're into this kind of thing, the most interesting aspect of the match will be the Brooklyn crowd's reaction to it. Will they boo both men out of the building? Will they spend the match chanting things having nothing to do with the match? Or will they be too tired to have much of a reaction to anything?
Hopefully we can move past this trend where crowd reaction is the only thing anybody talks about after a major event. It won't be this month, as the Brooklyn hipsters will be sure to take their spot as part of the show.
There is one idea I can think of that might not make this a thing…
Braun Strowman Cashes In…At The Beginning Of The Match.
This would require a couple of things to happen. First, Braun would have to beat Kevin Owens in short order. This would make some people angry, but not me. I like KO, but he doesn't need to be winning the briefcase right now. Braun should be the next champion, and cashing in at SummerSlam would be interesting. However, he's not the kind of guy that should be cashing in during the middle of a hard-fought match, or after one. Doing that would make him look weak, or as weak as a man of his size could. If he's going to interrupt a match, it should be before it happens.
Nobody would accuse Braun of being weak if he had to go through Lesnar & Reigns to get the title. His winning is something that the Brooklyn crowd wouldn't crap all over. At least I think they wouldn't. Smart fans still like Braun, right?
The show will end before 11 PM Eastern.
As somebody that has a job that also writes about these PPV events, I love shows that end early. Money in the Bank got a positive review from me mainly because it didn't overstay its welcome. At this point in my life, I'd rather be in bed than struggling to stay up through a Roman Reigns match at 11:30.
There will be no such luck with this show. Thirteen matches, an Elias concert & who knows what else WWE has in store for us? Midnight is a safer bet. On the bright side, I've already told my other bosses about my Fantasy Football draft delaying my SummerSlam recap, so this doesn't matter as much to me as it would have otherwise.
---
Always Use Your Head and visit the official Pro Wrestling Tees store for The Chairshot All t-shirt proceeds help support the advancement of your favorite hard-hitting wrestling website, The Chairshot!

---
Edge Of A Wrestling Revolution: Why Wrestling Is Seeing A Resurgence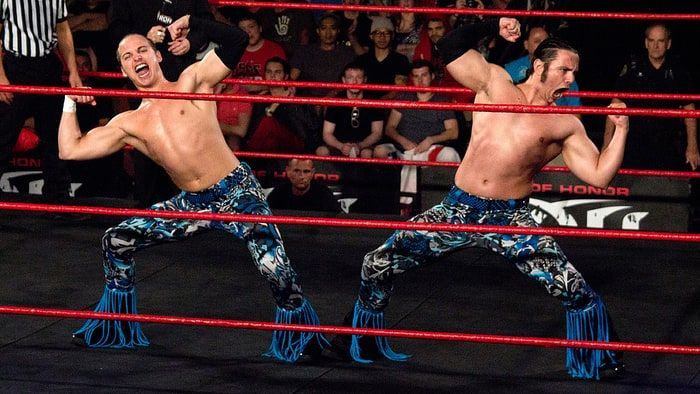 In the past, definitely 8 years and arguably the last decade, wrestling outside of the media magnet known as the WWE has been pretty much dead or dying. The last major competitor and the last remaining promotion from the territory system World Championship Wrestling folded in March of 2001, some seven months before I was born. This leads to a roughly 13-year drought of no promotions on anywhere close of a scale to WWE.
This all ends when AJ Styles' contract with TNA Wrestling (then considered the number two largest promotion in the US) expired and he chose not to renew. In January 2014 Styles made his return to Ring of Honor and with it, he quickly helped build a partnership with Japan's largest promotion, New Japan Pro Wrestling. This partnership has expanded greatly even since AJ Styles left in 2016. Most recently a Supercard put on by the two companies sold out Madison Square Garden in New York City. The last wrestling event that sold out MSG was a Monday Night Raw telecast in November 2009.
Similar to this is Cody Rhodes and The Young Bucks partnering up to create arguably the wrestling weekend of the year beating out WrestleMania by far in my opinion, All In. A non-WWE or WCW show to sell more than 10,000 tickets hadn't happened since 1994, if you exclude Lucha Libre shows and only count shows marketed towards English speaking fans that date goes all the way back to 1986. 32 years without an independent show selling 10,000 tickets and All In sells out 29 minutes and 36 seconds without a single match being announced.
There's more wrestling on TV nationally than ever. In addition to WWE's seven hours of original content every week you get promotions like Ring of Honor, Impact Wrestling, New Japan Pro Wrestling, Lucha Underground, Major League Wrestling, and most recently Ring Warriors who I discussed in my last article, all being signed to contracts to provide at least an hour of content each week to a major tv network available in at least 50% of American homes. Never before has more than 3 major companies be available in the majority of homes every week, now we sit at twice this number.
Those numbers don't begin to include smaller independent companies in the US and abroad such as House of Hardcore and Rocky Mountain Pro which use streaming sites such as Twitch to stream their content. This is a constantly growing medium that is attractive to smaller promotions because it is free to broadcast and popular with fans because it is free to view. Twitch has 15 million daily users and this number is constantly growing since their buyout by Amazon in August of 2014.
Live events have been popping up more frequently as well. In the state of Oklahoma, where I am located, the majority of the companies I work for are there and account for 9 shows. When I first was around independent wrestling there was an average of 2-3 shows a month. This pop in indy wrestling has also been heavy in Texas I can think of at least 10 promotions that have been founded within the past 5 or so years. More independent promotions means more local fans coming to shows, if a casual fan who comes to an independent show gets hooked and starts using these streaming services and sites, attending local shows, and watching the nationally available product as many hardcore fans do it only helps strengthen the wrestling community and help it grow so new content can be developed and produced.
Over the recent years wrestling fans have called out saying "We want a different product." for so many years we had one option and we got tired of it. That's when we saw the rise of Ring of Honor which really started the small promotion revolution and really they influx of international companies to the US with New Japan, now even promotions such as What Culture Pro, Defiant Wrestling, and the Wide World of Sports causing a stir in the US from across the pond. There is an independent company with some sort of streaming service or delivery service for every taste from southern rasslin' such as AML out of Winston-Salem, North Carolina to House of Hardcore and Combat Zone Wrestling bringing hardcore and deathmatches back to wrestling. It's almost hard to be a hater on today's wrestling scene because there is so much good content. Promote the good things that you like and ignore the things you don't and the whole wrestling business gets better.
So hopefully this article makes you want to go out and watch more wrestling live, on cable, online, it doesn't matter but go and enjoy and spend your money on independent wrestling it keeps guys like myself and my fellow Chairshot writer "Sly" Jordan Fox going to see the fans funding us, funding a business we all share a mutual love for, and having a good time with people who enjoy the same crazy things we do. Keep the love of wrestling alive.
Wrestling with the Revolution from the Desk of James Southard
---
Always Use Your Head and visit the official Pro Wrestling Tees store for The Chairshot All t-shirt proceeds help support the advancement of your favorite hard-hitting wrestling website, The Chairshot!

---