Chris Deez's 2018 WWE Draft Moves
With the Royal Rumble now behind us the landscape of WWE starts to become a lot clearer as we embark on the The Road to WrestleMania, and while we start to have a more defined view of who will challenge for which titles this time of year also serves to highlight more than ever which superstars are still being used incorrectly. The WWE Draft is one of the highlights of the wrestling calendar and the perfect time for the guys and gals on both shows to take in a change of scenery and take on new challenges to prove what their respective shows have been missing out on… so who could benefit the most from a move in the 2018 draft?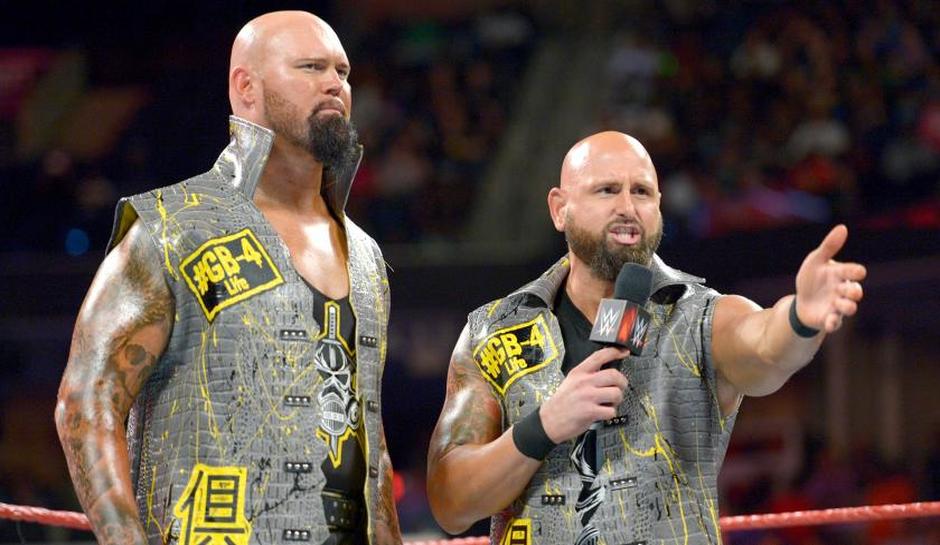 Luke Gallows & Karl Anderson – RAW to Smackdown Live
The reason this draft pick is top of my list is because it absolutely blows my mind that these two are even in a position where they need to revive their careers. Undoubtedly one of the best tag teams in the world who have had great success wherever they have plied their trade, a lot of people were very happy to see the good brothers appear on RAW back in April 2016 but since then their stock within WWE has for no apparent reason plummeted. They've gone from being the top guys in the division and walking into WrestleMania 33 as RAW Tag Team Champions to then losing a pathetic Halloween 'match' only 7 months later against Heath Slater & Rhyno where they spent half the match wearing pumpkins and throwing cream pies. Smackdown Live could benefit from the veterans inclusion and give them a new start where they can go in and dominate with a no nonsense approach like we know they're capable of. Another positive would be giving The Blugeon Brothers some legitimate competition rather than their constant squash matches as of late.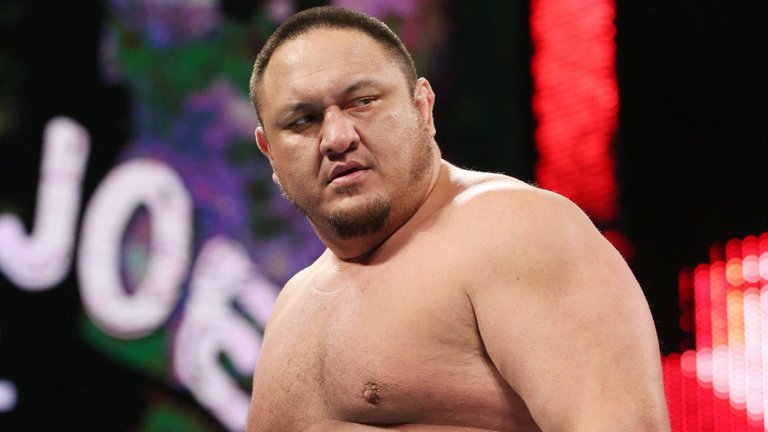 Samoa Joe – RAW to Smackdown Live
This one isn't Joe's fault and it isn't even particularly WWE's either, but the bad timing of injuries has led to Joe not really having much on his plate at the current time. He has been on absolute fire for all of 2017 with both his ring and mic work, he played a pivotal role in the title picture at SummerSlam and had a nice rivalry going with all 3 members of The Shield. But with him missing the Royal Rumble where he would certainly have made a huge impact there doesn't seem to be much left for him to do on RAW which is a real shame around Mania season. The Universal Championship picture is all but decided going into The Showcase of The Immortals and word has it that Braun Strowman will be taking the Intercontinental Championship away from The Miz (boooo!). The only justice for Joe here would be to have him win the Andre The Giant Battle Royale at Mania and then moving him to Smackdown Live to go after the United States Championship. It could do wonders for Joe and his career, giving him the chance to be every bit as commanding and dominating as we know he can be and would set him up in the long run for a run at the WWE Championship which he undoubtedly deserves.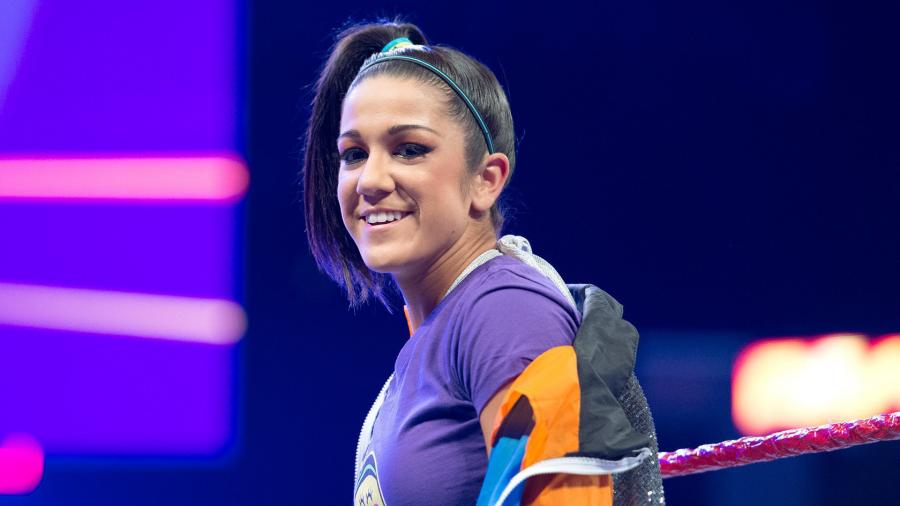 Bayley – RAW to Smackdown Live
Remember Bayley? No? To be fair I can't say I really blame you. Look high and low and you will struggle to find anybody in the whole of WWE who was used as badly as Bayley in 2017. She has gone from an embarrassingly bad rivalry against Alexa Bliss which included the worst segment of all time (This Is Your Life) and one of the worst matches ever (Kendo Stick on A Pole) to… well that's about it really. That was her whole 2017. The recent acquisition of Ronda Rousey, on top of an already stacked roster which houses the likes of Asuka, Bliss and Nia Jax highlights that the only way to save Bayley now would be either a move over to Smackdown or a heel turn, which considering her merchandise sales and general character seems very unlikely from a marketing point of view. Smackdown hasn't exactly been overly interesting in the women's division lately, most weeks are an absolute mess or a re-hash of a 3v3 that we just cant be arsed with anymore, and desperately needs some new blood to spice things up. Charlotte has always been the best woman on the entire roster and she now badly needs some more legitimate competition (I'm sorry Natalya but that just isn't you anymore) and a rivalry with the Huggable One could lead very nicely into WrestleMania while we wait on a Carmella cash in.
Finn Balor – RAW to Smackdown Live
This is another straightforward move to try and resurrect a promising career which has been unfortunately damaged by a not so great track record with injuries, a lack of faith from management and a disappointing, embarrassing feud with Bray Wyatt which was thankfully cut short. Finn has all of the star power in the world as is universally adored for his talent and character, so imagine how much better that talent could be used against the likes of AJ Styles and Shinsuke Nakamura in what the WWE Universe all too often love to call 'dream' matches. Vince McMahon seems to have lost all faith in Finn's ability to command main event status, as proven by recent losses to John Cena and Kane who has one foot out the door, and with 5 or 6 guys in between him and a shot at Brock Lesnar it doesn't seem like he'll be tasting the gold anytime in the next year. The move to Smackdown and a few 5 star matches here and there could help to put Finn back into Vince's good books and a potential move back to RAW one day to challenge for the ultimate prize. 2019 Rumble winner perhaps? If this move happens, expect Finn to be either pick 1 or 2 of the Draft.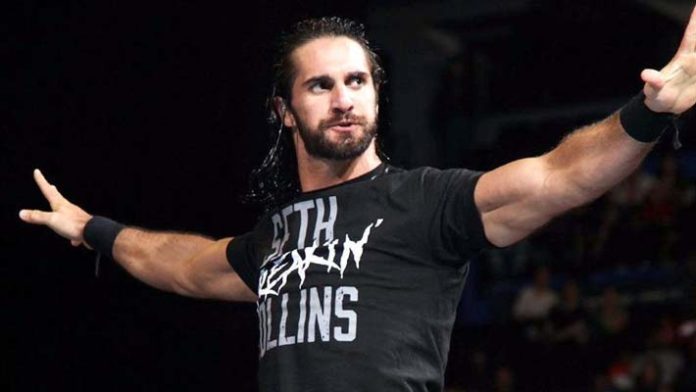 Seth Rollins – RAW to Smackdown Live
Very similar to my Finn Balor reasoning, Rollins is another guy who has all the talent in the world but is quite frankly being wasted in the tag division, and we all know that decision only came about as a way of reuniting The Shield to try and get Roman over. Dean Ambrose will be coming from back from injury in the not too distant future, and the rumours have it that he will be turning on Seth leading into Mania. As much as that would be giving us a decent rivalry for a month or so, where does The Architect go from there? With Reigns set to hold the Universal Championship for the long term and Braun Strowman set to be his main competition, a move to Smackdown for Seth could again help to shake things up and bring about even more of those dream matches… anyone for a Nakamura v Styles v Finn v Seth fatal 4 Way for the WWE Championship? YES PLEASE! The greatest attribute Seth holds is his ability to operate as both a face and heel character, with Smackdown being in pretty short supply of good heels outside of Kevin Owens and Sami Zayn. Similar to Finn, expect Seth to be one of th first draft picks on the night.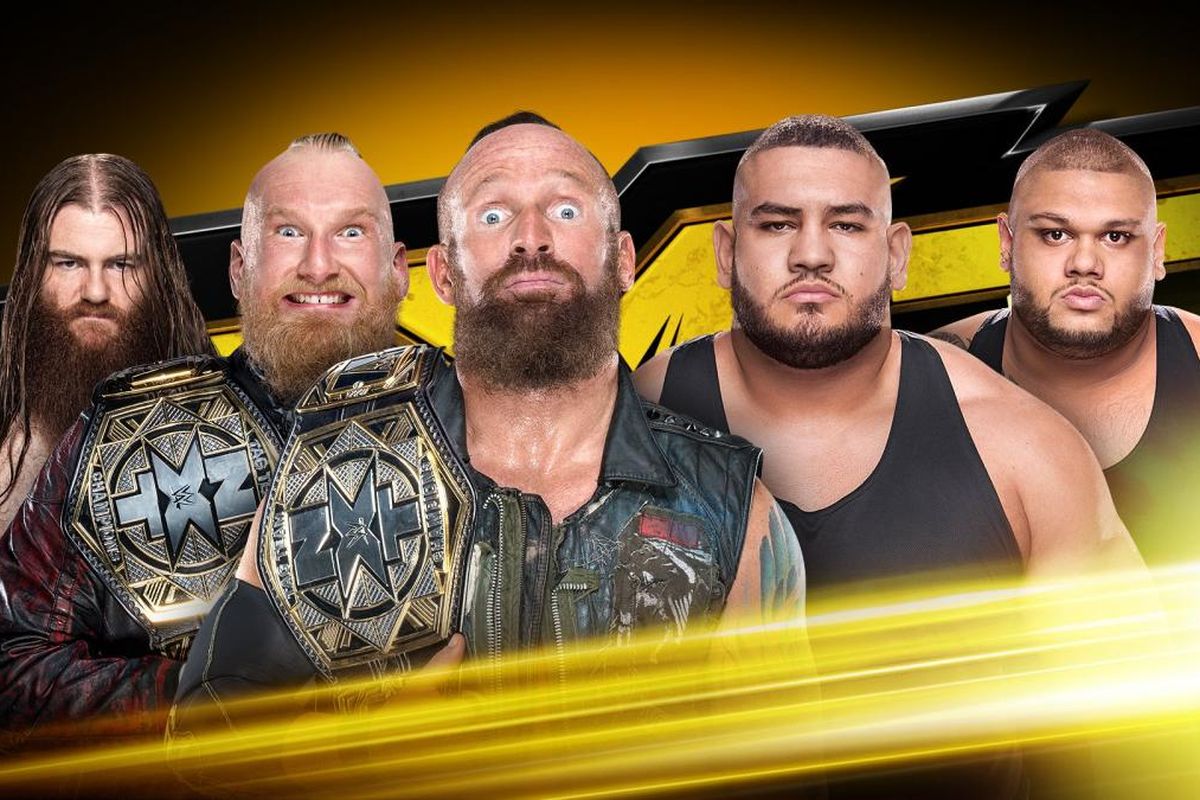 Authors of Pain & SAnitY – NXT to RAW
If I could I would replace half of the RAW and Smackdown rosters with talent from NXT, they had such an incredible 2017 and are all deserving of their spots on the main roster. But the one thing across both main rosters which needs sorting out the most is the RAW tag team division. Don't get me wrong I absolutely love The Bar and they've had some great matches with Seth Rollins & Dean Ambrose/Jason Jordan… but how many more times are we going to see it? The Revival are a welcome addition sure, but with Gallows & Anderson still not being used correctly its about time we had some fresh faces to liven things up a little. Imagine if AOP were to step up and go on a killing spree, completely ripping through the entire division with seemingly no-one who can stop them and then out of nowhere SAnitY turn up to spoil the party and resume their fantastic NXT rivalry. This also brings the potential of a SAnitY v Shield rivalry after Mania, something I'm pretty sure any one of us would pay good money to see.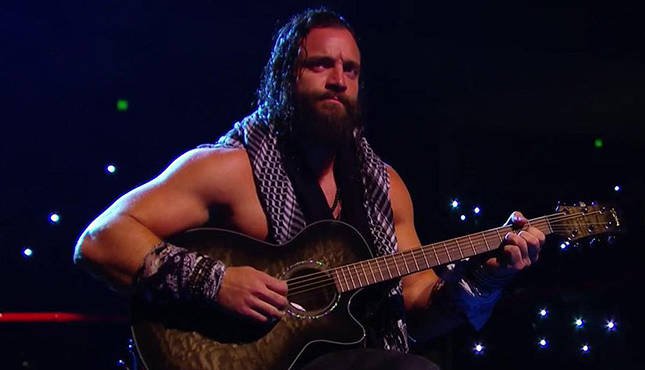 Elias – RAW to Smackdown Live
Other than Rusev and Braun Strowman, has anyone else managed to rise so rapidly and get over with the fans in the same way that Elias has? In no time at all he has gone from being insignificant on NXT to walking around backstage for months on RAW to suddenly putting on great matches with John Cena and Roman Reigns, both where Elias was the better man. He literally has it all – his ring skills are up there with the best, he has the look that WWE and Vince McMahon get wet over and he can control the crowd perfectly with just a few words and a coupe of basic guitar chords. Unfortunately, he is another superstar without anything meaningful to do, proven by his match against Matt Hardy this week on RAW and recent feud with Jason Jordan, and in a similar vein to Joe its hard to see where he will fit when most of the title pictures are full up. Smackdown is still severely lacking in top talent outside of the usual suspects (AJ Styles, Kevin Owens, Shinsuke Nakamura) and Elias can bring a level of intensity and aggression that the blue brand is sorely lacking.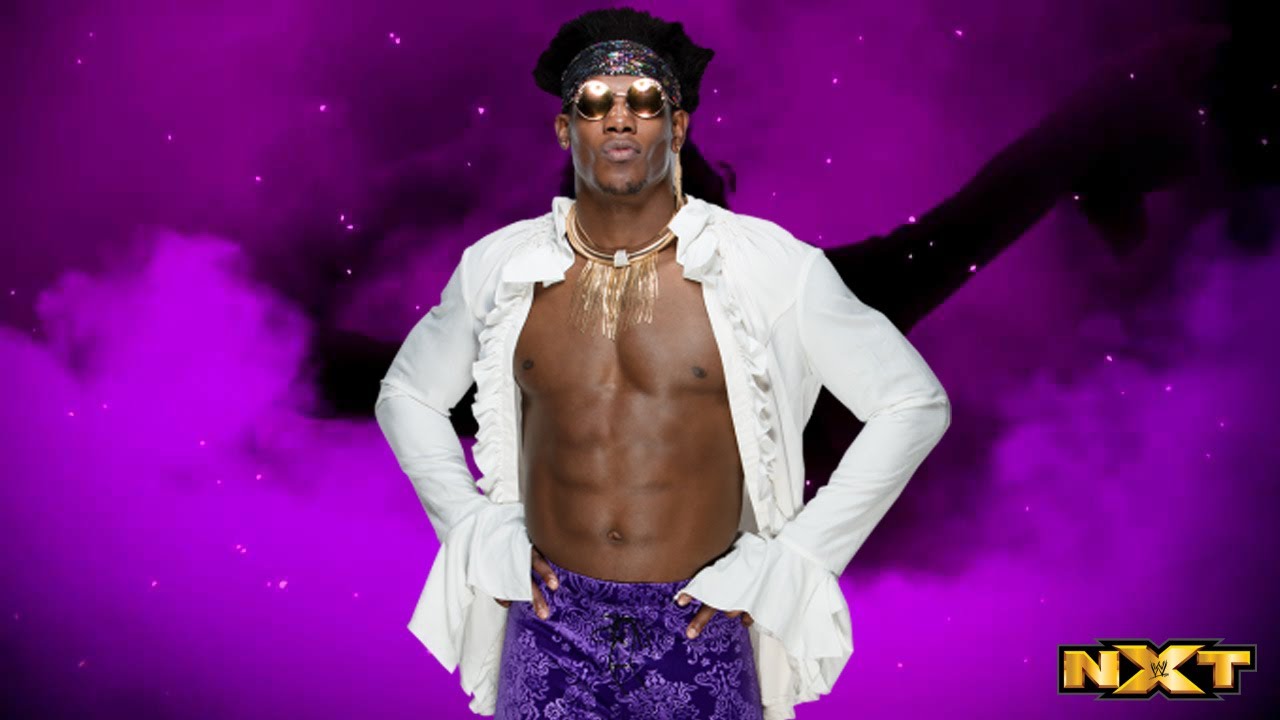 Velveteen Dream – NXT to RAW
This one is a bit out of the left field but it's the one I believe in the most passionately, and you cant beat a good old fashioned surprise draft pick! It has been a very, VERY long time since we have seen anyone with the charisma, character development and mind-boggling athleticism/talent as The Velveteen Dream. His feud with Aleister Black in NXT had my vote for feud of the year and their match at NXT War Games was hands down the match of the year. His persona is every bit as over the top and camp as Goldust was back in his prime, the difference here is Dream can back it up in the ring as well as on the mic. This kid has the world at his feet and can achieve literally anything he wants to, and I would pay good money to see him feud with the likes of The Miz, claiming he is the most must see superstar in the world, or Bray Wyatt talking some rubbish about dreams, nightmares or some rubbish about being a god blah blah blah. Dream needs this move to happen because of how good the feud was with Black, he may well struggle to reach those heights again in NXT… especially if his mediocre feud with Kassius Ohno is anything to go by.