Chris Deez's 2018 WWE Draft Moves
With the Royal Rumble now behind us the landscape of WWE starts to become a lot clearer as we embark on the The Road to WrestleMania, and while we start to have a more defined view of who will challenge for which titles this time of year also serves to highlight more than ever which superstars are still being used incorrectly. The WWE Draft is one of the highlights of the wrestling calendar and the perfect time for the guys and gals on both shows to take in a change of scenery and take on new challenges to prove what their respective shows have been missing out on… so who could benefit the most from a move in the 2018 draft?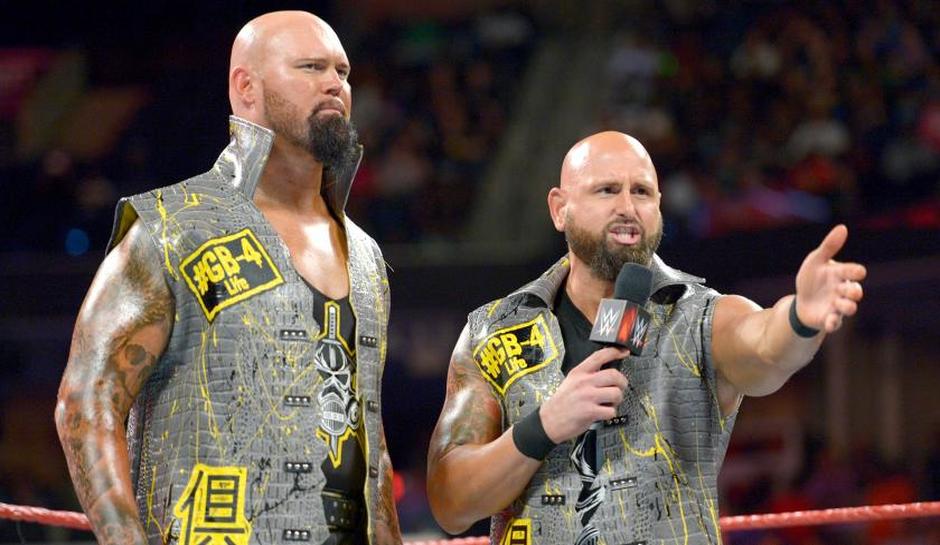 Luke Gallows & Karl Anderson – RAW to Smackdown Live
The reason this draft pick is top of my list is because it absolutely blows my mind that these two are even in a position where they need to revive their careers. Undoubtedly one of the best tag teams in the world who have had great success wherever they have plied their trade, a lot of people were very happy to see the good brothers appear on RAW back in April 2016 but since then their stock within WWE has for no apparent reason plummeted. They've gone from being the top guys in the division and walking into WrestleMania 33 as RAW Tag Team Champions to then losing a pathetic Halloween 'match' only 7 months later against Heath Slater & Rhyno where they spent half the match wearing pumpkins and throwing cream pies. Smackdown Live could benefit from the veterans inclusion and give them a new start where they can go in and dominate with a no nonsense approach like we know they're capable of. Another positive would be giving The Blugeon Brothers some legitimate competition rather than their constant squash matches as of late.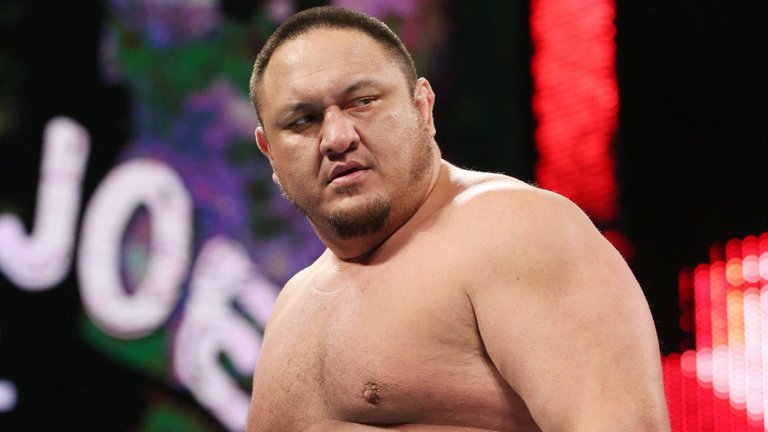 Samoa Joe – RAW to Smackdown Live
This one isn't Joe's fault and it isn't even particularly WWE's either, but the bad timing of injuries has led to Joe not really having much on his plate at the current time. He has been on absolute fire for all of 2017 with both his ring and mic work, he played a pivotal role in the title picture at SummerSlam and had a nice rivalry going with all 3 members of The Shield. But with him missing the Royal Rumble where he would certainly have made a huge impact there doesn't seem to be much left for him to do on RAW which is a real shame around Mania season. The Universal Championship picture is all but decided going into The Showcase of The Immortals and word has it that Braun Strowman will be taking the Intercontinental Championship away from The Miz (boooo!). The only justice for Joe here would be to have him win the Andre The Giant Battle Royale at Mania and then moving him to Smackdown Live to go after the United States Championship. It could do wonders for Joe and his career, giving him the chance to be every bit as commanding and dominating as we know he can be and would set him up in the long run for a run at the WWE Championship which he undoubtedly deserves.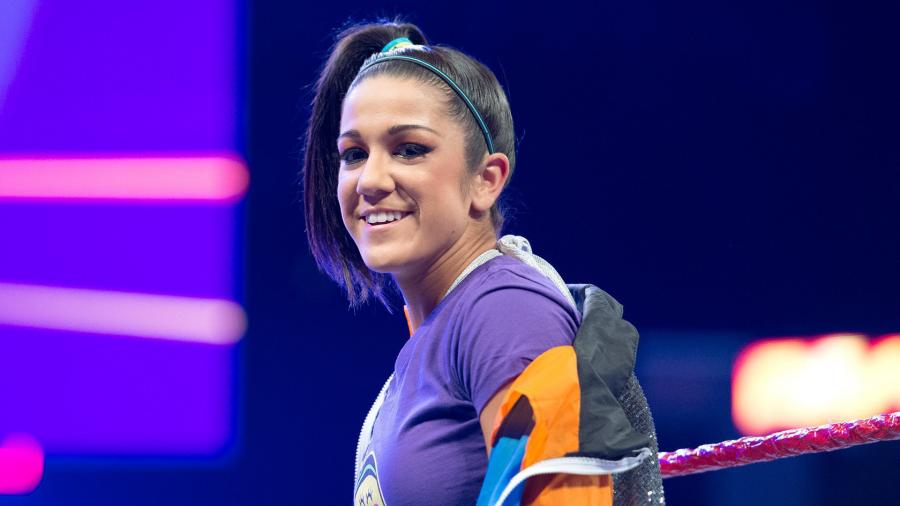 Bayley – RAW to Smackdown Live
Remember Bayley? No? To be fair I can't say I really blame you. Look high and low and you will struggle to find anybody in the whole of WWE who was used as badly as Bayley in 2017. She has gone from an embarrassingly bad rivalry against Alexa Bliss which included the worst segment of all time (This Is Your Life) and one of the worst matches ever (Kendo Stick on A Pole) to… well that's about it really. That was her whole 2017. The recent acquisition of Ronda Rousey, on top of an already stacked roster which houses the likes of Asuka, Bliss and Nia Jax highlights that the only way to save Bayley now would be either a move over to Smackdown or a heel turn, which considering her merchandise sales and general character seems very unlikely from a marketing point of view. Smackdown hasn't exactly been overly interesting in the women's division lately, most weeks are an absolute mess or a re-hash of a 3v3 that we just cant be arsed with anymore, and desperately needs some new blood to spice things up. Charlotte has always been the best woman on the entire roster and she now badly needs some more legitimate competition (I'm sorry Natalya but that just isn't you anymore) and a rivalry with the Huggable One could lead very nicely into WrestleMania while we wait on a Carmella cash in.
Finn Balor – RAW to Smackdown Live
This is another straightforward move to try and resurrect a promising career which has been unfortunately damaged by a not so great track record with injuries, a lack of faith from management and a disappointing, embarrassing feud with Bray Wyatt which was thankfully cut short. Finn has all of the star power in the world as is universally adored for his talent and character, so imagine how much better that talent could be used against the likes of AJ Styles and Shinsuke Nakamura in what the WWE Universe all too often love to call 'dream' matches. Vince McMahon seems to have lost all faith in Finn's ability to command main event status, as proven by recent losses to John Cena and Kane who has one foot out the door, and with 5 or 6 guys in between him and a shot at Brock Lesnar it doesn't seem like he'll be tasting the gold anytime in the next year. The move to Smackdown and a few 5 star matches here and there could help to put Finn back into Vince's good books and a potential move back to RAW one day to challenge for the ultimate prize. 2019 Rumble winner perhaps? If this move happens, expect Finn to be either pick 1 or 2 of the Draft.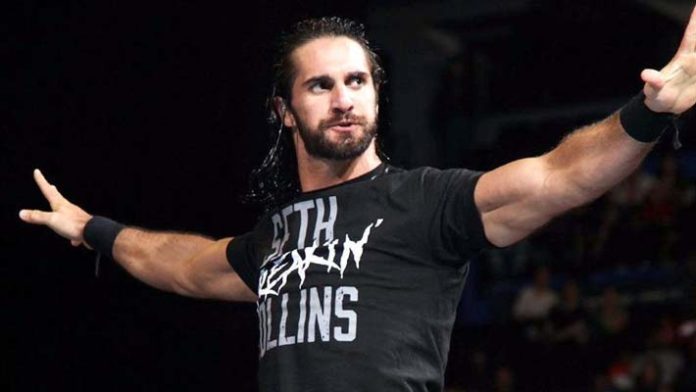 Seth Rollins – RAW to Smackdown Live
Very similar to my Finn Balor reasoning, Rollins is another guy who has all the talent in the world but is quite frankly being wasted in the tag division, and we all know that decision only came about as a way of reuniting The Shield to try and get Roman over. Dean Ambrose will be coming from back from injury in the not too distant future, and the rumours have it that he will be turning on Seth leading into Mania. As much as that would be giving us a decent rivalry for a month or so, where does The Architect go from there? With Reigns set to hold the Universal Championship for the long term and Braun Strowman set to be his main competition, a move to Smackdown for Seth could again help to shake things up and bring about even more of those dream matches… anyone for a Nakamura v Styles v Finn v Seth fatal 4 Way for the WWE Championship? YES PLEASE! The greatest attribute Seth holds is his ability to operate as both a face and heel character, with Smackdown being in pretty short supply of good heels outside of Kevin Owens and Sami Zayn. Similar to Finn, expect Seth to be one of th first draft picks on the night.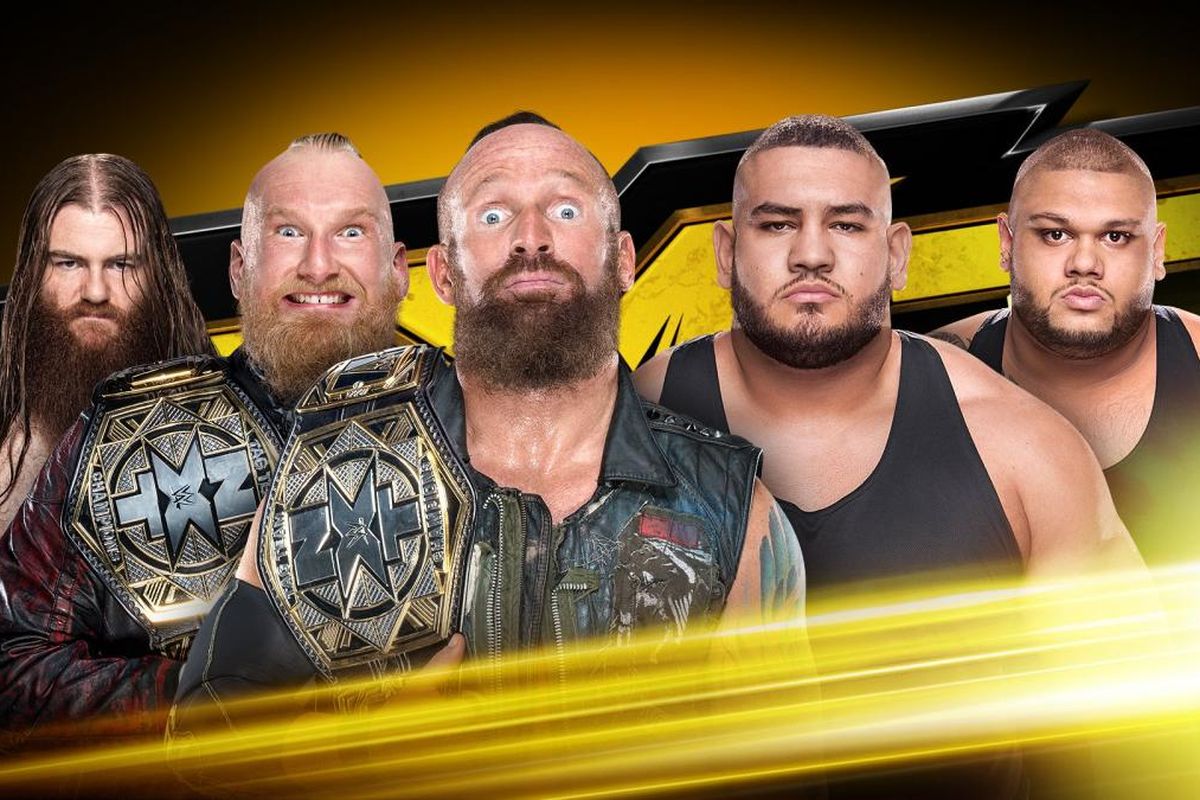 Authors of Pain & SAnitY – NXT to RAW
If I could I would replace half of the RAW and Smackdown rosters with talent from NXT, they had such an incredible 2017 and are all deserving of their spots on the main roster. But the one thing across both main rosters which needs sorting out the most is the RAW tag team division. Don't get me wrong I absolutely love The Bar and they've had some great matches with Seth Rollins & Dean Ambrose/Jason Jordan… but how many more times are we going to see it? The Revival are a welcome addition sure, but with Gallows & Anderson still not being used correctly its about time we had some fresh faces to liven things up a little. Imagine if AOP were to step up and go on a killing spree, completely ripping through the entire division with seemingly no-one who can stop them and then out of nowhere SAnitY turn up to spoil the party and resume their fantastic NXT rivalry. This also brings the potential of a SAnitY v Shield rivalry after Mania, something I'm pretty sure any one of us would pay good money to see.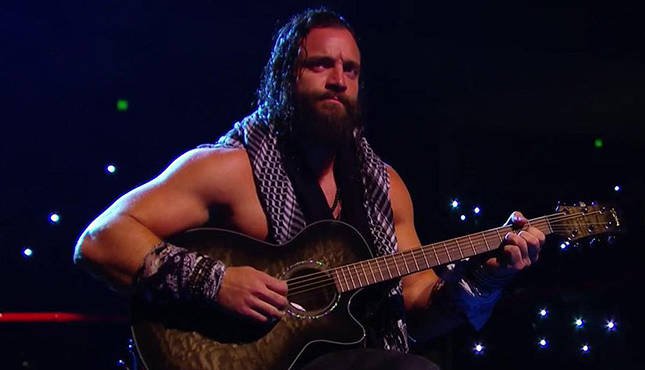 Elias – RAW to Smackdown Live
Other than Rusev and Braun Strowman, has anyone else managed to rise so rapidly and get over with the fans in the same way that Elias has? In no time at all he has gone from being insignificant on NXT to walking around backstage for months on RAW to suddenly putting on great matches with John Cena and Roman Reigns, both where Elias was the better man. He literally has it all – his ring skills are up there with the best, he has the look that WWE and Vince McMahon get wet over and he can control the crowd perfectly with just a few words and a coupe of basic guitar chords. Unfortunately, he is another superstar without anything meaningful to do, proven by his match against Matt Hardy this week on RAW and recent feud with Jason Jordan, and in a similar vein to Joe its hard to see where he will fit when most of the title pictures are full up. Smackdown is still severely lacking in top talent outside of the usual suspects (AJ Styles, Kevin Owens, Shinsuke Nakamura) and Elias can bring a level of intensity and aggression that the blue brand is sorely lacking.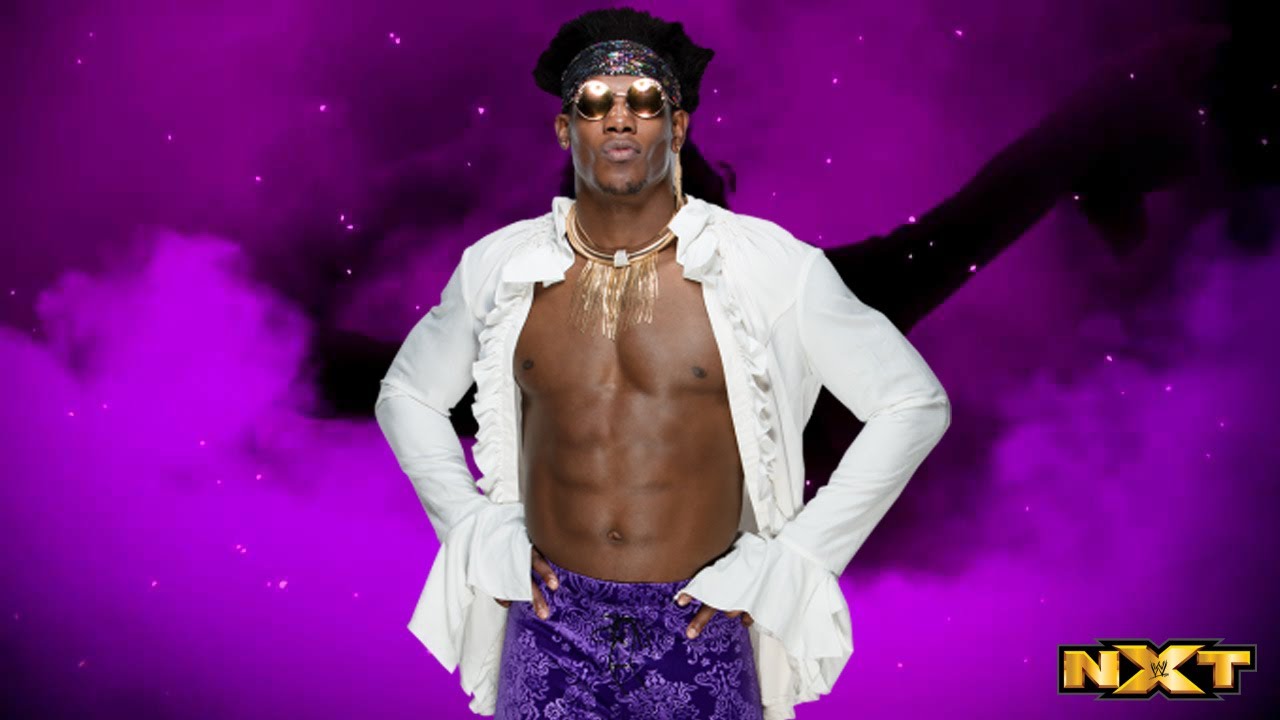 Velveteen Dream – NXT to RAW
This one is a bit out of the left field but it's the one I believe in the most passionately, and you cant beat a good old fashioned surprise draft pick! It has been a very, VERY long time since we have seen anyone with the charisma, character development and mind-boggling athleticism/talent as The Velveteen Dream. His feud with Aleister Black in NXT had my vote for feud of the year and their match at NXT War Games was hands down the match of the year. His persona is every bit as over the top and camp as Goldust was back in his prime, the difference here is Dream can back it up in the ring as well as on the mic. This kid has the world at his feet and can achieve literally anything he wants to, and I would pay good money to see him feud with the likes of The Miz, claiming he is the most must see superstar in the world, or Bray Wyatt talking some rubbish about dreams, nightmares or some rubbish about being a god blah blah blah. Dream needs this move to happen because of how good the feud was with Black, he may well struggle to reach those heights again in NXT… especially if his mediocre feud with Kassius Ohno is anything to go by.
---
Always Use Your Head and visit the official Pro Wrestling Tees store for The Chairshot All t-shirt proceeds help support the advancement of your favorite hard-hitting wrestling website, The Chairshot!

---
We Need Darth Reigns, Not the Prequel Ani Version of Him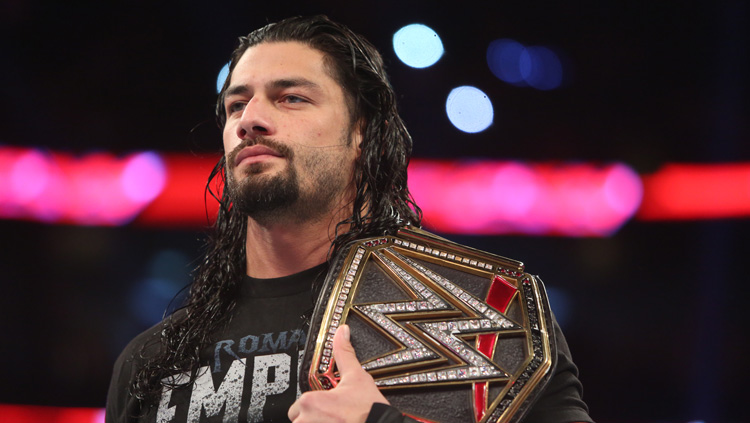 RAW WARS – Episode I
"The Force is what gives a Jedi his power. It's an energy field created by all living things. It surrounds us and penetrates us. It binds the galaxy together."                                                                 (Obi-Wan Kenobi, Episode IV – A New Hope)
In the world of entertainment, everything is tied together. There is no cultural phenomenon that does not refer to the works that came before or that cannot be linked to the works that came after. Such is the force of culture. This includes the world of sports entertainment. So, follow me on my weekly journey on RAW WARS, when I search for the binds that tie RAW and the universe of popular culture together.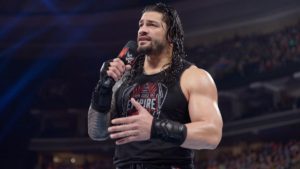 We Need Darth Reigns, Not the Prequel Ani Version of Him
With Solo – A Star Wars Story hitting theatres, I have been reminiscing about the previous Star Wars movies in recent weeks. I was not born when the films of the original trilogy were released, but I do remember going to the cinema as a teen to see the prequel trilogy. I remember even more vividly the backlash that the movies, especially Episode II, caused. Much of this criticism focussed Hayden Christensen's portrayal of Anakin Skywalker. Hailed as the chosen one throughout the prequels, Anakin Skywalker never lived up to the high expectations fans had because of the quasi mythical performance of Darth Vader in the original trilogies. Instead of being the charismatic and enigmatic badass that we loved from Episodes IV – VI, Anakin Skywalker presents himself to us as a whiny, pouty teenager. He holds awful monologues on the irritating coarseness of sand and on haunting kisses, while being upstaged by the more charismatic characters who are played by the veteran actors. In the moments when he does decide to act, he is not applauded for badassery, but criticised for ridiculous displays of strength and his mindless savagery, making the audience sympathise with his opponents.
Sounds familiar?
The WWE has been booking Roman Reigns in the exact same fashion for years now and just like with Anakin's portrayal in the prequels, most of the fans do not like it one bit. Yet if the latest episode of Raw on 21 May is anything to go by, the WWE either does not listen to the chorus of boos every week or chooses to ignore the fans' rejection of the gimmick and taunts us instead. I argue that the WWE executives in charge of Roman's booking need to (re)watch the Star Wars trilogies to see why they are wrong in casting Roman in the prequel Anakin role and that they need to put Vader's mask and cloak on the Big Dog asap.
Everything started so promising. As the enigmatic powerhouse of The Shield, Roman Reigns let actions speak for himself. His no nonsense attitude put him over with the fans, especially as indy veterans Dean Ambrose and Seth Rollins were able to hide his weaknesses. Even after the June 2014 version of the 'chair shot heard around the world', fans were still invested in him. They wanted to see Roman confront Seth and vanquish the turncoat. And then Roman's own version of Anakin's sand monologue happened: the Sufferin' Succotash debacle. Fans did not fully turn on Roman then, but this promo did nothing to endear him to the audience. Neither did the many promos that followed this one. But Roman was still a badass, so the relationship between the chosen one and the fans was still amicable.
Until Roman stopped being a badass and became a distorted version of a superhero. Remember that scene from Episode II when Anakin jumps from his floating vehicle on Coruscant to follow the assassin? Or when he effortlessly beats Count Dooku in Episode III, which he could not do prior? I ranted about Anakin being portrayed as some kind of Superman, overcoming all odds. Braun Strowman survived several finishers and signatures moves during the 2018 Elimination Chamber main event, but then suddenly fell victim to a few Superman punches and spears by Reigns. Roman also kicked out of five (!) F5s at Wrestlemania 34, when in the months prior no one even kicked out of a single F5. I can only suspend my disbelief so much. In his current feud with the Modern Day Maharaja, his attacks are too brutal and unjustified (and ultimately pointless), so that the audience grows sympathetic towards Jinder Mahal.
Well, at least he lost the match against Lesnar then, right? And his clean loss was awarded with another title shot at Greatest Royal Rumble, which he also lost (he really did as one foot remained entangled in the apron cover). But, to improve his mood, he was awarded a spot in the main event match at Backlash, despite several titles being on the line on that PPV. He won that, admittedly, but he lost the respect of the fans even further, who could not wait to get home as soon as Roman had successfully pinned Samoa Joe. He then lost the qualifying match for the Money in the Bank ladder match, which leads us the recent RAW episode. Roman came out to confront Stephanie McMahon on how management did not want him anywhere near the Universal title. At that point I got a horrible flashback from Episode II, when Anakin throws a cup against the wall, claiming that Obi-Wan Kenobi is holding him back. This did not endear Anakin to the fans, nor will Roman whining about management help getting him over. This segment on Raw only accomplished one thing for me: it made me resent Roman.
I usually like Roman. A lot. He is one of my top 5 wrestlers, but with each passing week of this awful booking I have to ask myself: how can I justify giving him this spot in my personal favourite list? Which leads me to ask the WWE how Roman is still perceived as the top babyface in the company? Hayden Christensen had the misfortune of having to perform with more seasoned actors who upstaged him quite a bit. Ewan McGregor as Obi-Wan Kenobi for instance. Watching the prequels, I became less and less interested with Anakin's story, as I grew more attached to Obi-Wan's story. Roman is currently upstaged by at least two babyfaces on the RAW roster. No matter whether you pick the Monster Among Men Braun Strowman or Red-Hot Seth Rollins, who burns it down every week, you cannot go wrong with either of these men as your pick for top babyface of the company. Alas, the way that booking presents itself, Roman is still the WWE's chosen one. Braun and Seth do not have multi-facetted storylines, quite the contrary: for the most part Braun is stuck in tag team matches and Seth was even used as a sidekick to advance Roman's feud on RAW last Monday.
The Solution is Simple
This means: we are stuck with Roman as the top guy of WWE, just as we were stuck with whiny, pouting Anakin during the prequels. Yet, if Star Wars has taught us something, then that there is always hope. Between the most insufferable moments of Anakin in Episode II and his tear-jerking death in Episode VI, something profound happens. Anakin Skywalker turns heel. The chosen one who is supposed to bring the force into balance and fight as a Jedi allies himself with the Emperor and becomes known as Darth Vader. Roman needs to do the same, or the WWE risks angering their fans to the point they stop caring for the entire product. It also would solve so many issues that RAW currently suffers from. Roman Reigns could be the top-level heel that the company so desperately needs and his feuds against the top babyfaces, especially Seth Rollins, would make for some compelling story telling. Roman's position on the roster would finally match the reactions he gets. Imagine him embracing all that hate! I cannot wait to see that. And as we know from watching Episode VI, it would make his eventual face turn all the more powerful and fans would be likely to embrace Roman as a top babyface in the far future. Anakin Skywalker is at his best during Episode V, which is widely received as the best of all Star Wars episodes. If the WWE finally stops booking Roman in the prequel Anakin Skywalker role and turns him heel, RAW is indeed destined for greatness. Then and only then, I would cheer for him again and enjoy watching how the Roman Empire strikes back.
What do you think? Leave a comment below or message me on Twitter @KirstinHerzog1.
---
Always Use Your Head and visit the official Pro Wrestling Tees store for The Chairshot All t-shirt proceeds help support the advancement of your favorite hard-hitting wrestling website, The Chairshot!

---
Three Stars of The Night: WWE Raw (5/21) & Smackdown (5/22)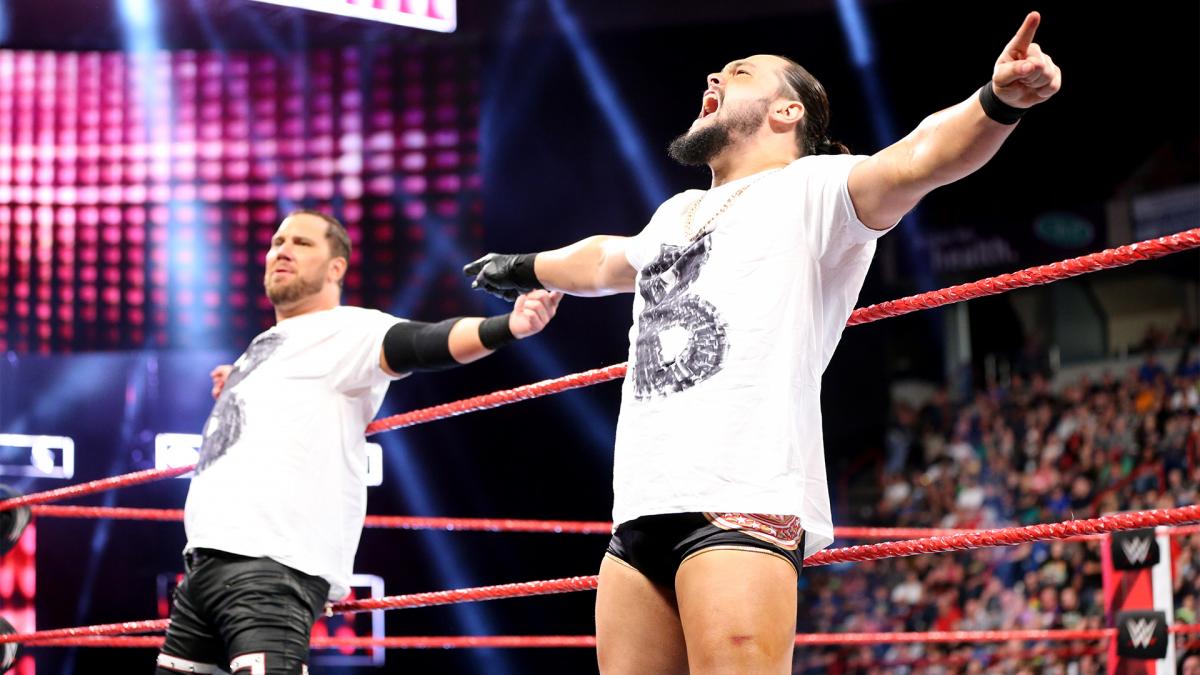 An abbreviated look at the Three Stars for this week's edition of WWE Raw and Smackdown Live.
---
In hockey, a game's "three stars" represent the top three performers of the night. For more clarification, I defer to this Pittsburgh Gazette explanation:
"The tradition dates to the 1936-37 season, when Imperial Oil became the principal sponsor of Hockey Night in Canada radio broadcasts and was seeking a way to promote one of its products, Three Star gasoline. The idea of doing so by selecting the top three performers in a particular game purportedly came from a Canadian advertising agency.
Many clubs do recognize the player with the most three-star selections with an award or trophy, usually in conjunction with a corporate sponsorship, at the end of the season (or sometimes, each month). All six Canadian franchises, for example, have an affiliation with a well-known brewery.
The NHL keeps track of its own three-stars-of-the-night selections, but that is done on a league-wide basis. The league employs a system that awards 30 points to a first star, 20 to a second star and 10 to a third – a running total can be found on the league's website – but it does not present an award based on them."
In hockey tradition, the first star represents the best of the three, but all three are considered to be receiving a high honor.
---
Without further ado, here are the three stars of WWE Monday Night Raw, May 21, 2018…
The Third Star:
Sarah Logan & Liv Morgan
I know what you're saying: "WUT?"
But sometimes it's the little things, and these two did an amazing, yet little, thing. In a fatal four-way, Logan and Morgan were finally in the ring alone, the ultimate "every women for herself" situation, with a spot in the Women's Money In The Bank Ladder Match on the line.
And of course they fought it out like partners always do, right? RIGHT?!?
Nope.
The laughed and went after their opponents. Because they are partners. They chose The Riott Squad over individual success. That deserves some recognition.
The Second Star:
The "B" Team of Curtis Axe & Bo Dallas
Tell me this act ain't straight fire. Go on, tell me!
You can't, because they are. Fans are making their own B Team t-shirts. Before WWE could make them! WWE should market a white t-shirt and Sharpie combo pack at Raw broadcasts moving forward. Money like the FOX deal!
These guys are organic, but they're also amazing. This has a real shot.
And now…a distinction usually reserved for the top performer of the night…the first star!
The First Star:
Jinder Mahal
After getting his ass handed to him last week, Jinder had a good week of retribution. He didn't shy away, instead doing what heels do and interjecting himself back into that no good MAN Roman Reigns' business.
Then Jinder, despite being on the losing tag team with Kevin Owens, got the best of both Reigns and Seth Rollins, courtesy of a chair.
HEEEEEEEEEEEEEEEEEEEELLLLLLL. And I love it.
---
And now, here are the three stars of WWE Smackdown Live, May 22, 2018..
The Third Star:
The Miz
This man is already the new King of Smackdown.
The Miz did an amazing job selling the Money In The Bank PPV. Most of this show did. But Miz drove home the story involving The New Day, continued to position himself, and then delivered big in the ring, with Big E.
Big E is a main eventer in waiting, and working with The Miz can only accelerate that process for him.
The Second Star:
The Club of Luke Gallows & Karl Anderson
I'm not this huge fan of The Club like many others. But I want to see an entertaining tag team division. They can help provide that.
So yes, their victory over The Usos (you know, the greatest tag team of this generation?) means something. Can they follow it up with a win at Money In The Bank over the Bludgeon Brothers?
Probably not, but that's a different Three Stars article!
And now…a distinction usually reserved for the top performer of the night…the first star!
The First Star:
Daniel Bryan
This is exactly where Daniel Bryan needs to be: victorious over a secondary champion (that's what Top Guys do), headed for a legendary showdown with Samoa Joe (that's who top guys face).
Both guys can make a case for needing to enter Money In The Bank, adding the extra element of intrigue to next week's showdown. You can't go wrong here, and Daniel Bryan is the catalyst for it with his win over United States Champion Jeff Hardy this week.
---
Who are your three stars of the night? Comment on social media @ChairshotGreg, @theCHAIRSHOTcom, and use the hashtag #UseYourHead!
---
Always Use Your Head and visit the official Pro Wrestling Tees store for The Chairshot All t-shirt proceeds help support the advancement of your favorite hard-hitting wrestling website, The Chairshot!

---
Mediocre is Money for Vince McMahon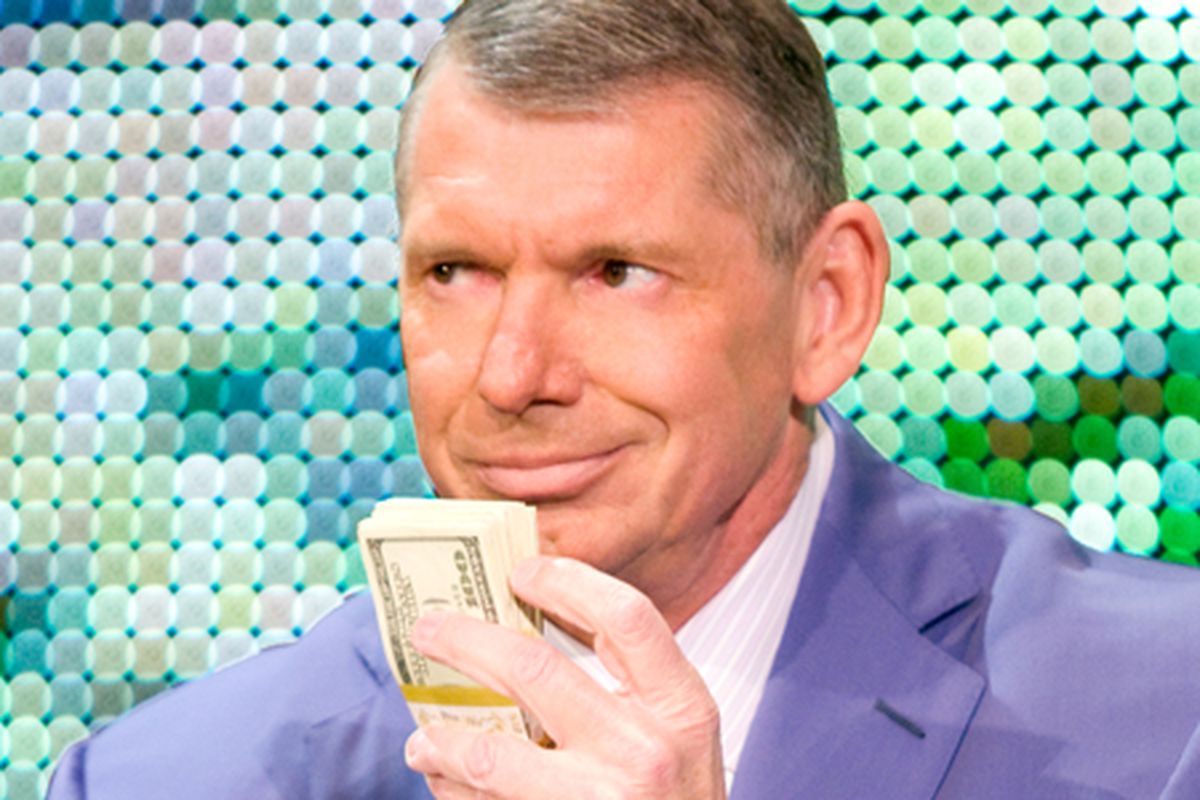 In May of 1998, Monday Night Raw's highest TV rating for the month of May was a 5.5, and never dropped lower than a 4.2 during the month. A year later in May of 1999, Raw scored their highest show rating ever with an episode hitting 8.1.
Fast forward twenty years and Raw's average rating this month has been hovering in 2.0's. This past week's show scored a dismal .90 rating among the 18-49 year olds- arguably WWE's core demographic.
If you wanted to discuss the reasons for this downturn and all of the things wrong with the current product, there are numerous articles and podcasts you could find that tackle that issue. (Spoiler: it's probably Roman Reigns' fault). But we can all agree that one thing is for sure- the WWE is terrible right now and is dying a slow death.
Right?
Vince McMahon would beg to differ. Actually, Vince McMahon and the FOX network would beg to differ.
FOX just paid the WWE two billion dollars for the rights to air Smackdown Live starting in October of 2019. Yes, that's billion with a "B." And yes, that is for the rights to SMACKDOWN! Not Raw, but Smackdown Live. Two billion dollars for a show that gets even lower TV ratings than Raw does.
What does this all mean? The WWE brand is alive and well. And it means the wrestling business belongs to the investors, TV networks, and advertisers. And the business plan going forward for the WWE is simply "Stay the course. Play it safe. Keep the networks happy"
When I first heard the news of Smackdown potentially moving to a different network, I thought it might be the best thing to happen if fans wanted to really see some changes in the product. Having two different shows on two different networks might create true competition from within, as each brand would be under pressure to garner ratings and keep their respective networks happy. Not quite the Monday Night Wars, but maybe the closest we would ever get in today's landscape. However, reality then struck me that the WWE has no reason to change anything.
While NBCU may have been willing to let Smackdown Live go, FOX was more than willing to pay out the ears for the rights to the "B" show. They didn't bid for New Japan. They didn't bid for "ALL IN." They wanted the WWE. Assuming ratings will, at best, stay steady in October of 2019, you have to assume that FOX would not buy the program unless they would deem getting those same ratings for themselves a success. There is a line of thinking that might suggest that Smackdown will attract more viewers being on a network like FOX instead of cable, but FOX also knows they aren't going to pulling in 8.0's every Friday night. And yet still, with ratings at times not even breaking 2.0, they jumped at the chance to make the program theirs. That is the power of the WWE brand. And it makes everything else- the storylines, the fans, even the wrestlers themselves- secondary.
For us fans that have been critical of the current product, it simply means we are in for more of the same for the foreseeable future. And simply put, the WWE has no motivation to change anything they are doing, anyway. Fans aren't going to stop watching completely (you know you won't, don't @ me). If they don't watch it on TV, they will check out clips on wwe.com or YouTube or social media, all of which generates revenue for WWE and their advertisers. And quite frankly, the hardcore "wrestling fan" is not as important to the business model of WWE as they once were. WWE is above all an entertainment business, and by the most important indicator- revenue- business is good.
Vince and the WWE have always been at their best when challenged. The MO has always been that Vince doesn't change course or make aggressive changes (or admit he is wrong somehow) unless he feels pressured to do so. In the 80's, Vince was on the warpath to buy out territories, take his company national and stake his claim in the sports entertainment business. In the Attitude Era, change was necessary because, for the first time, the WWE/F was met with real competition from WCW and TV ratings became king. In 2018, those sources of motivation are obsolete.
WWE is now a publicly traded company.
There is no other competition for TV ratings or for the eyes of the casual wrestling fan.
There's simply no reason for Vince McMahon or the company to take aggressive actions like in the 80s or to make any risky changes in direction or content like they did in the late 90s. We are in the "Just Enough" era. The company can coast on autopilot, and there's no imminent threat to cause them to change course. And honestly (and perhaps, unfortunately), given the news of the FOX deal, why would they?
The days of the WWE relying on "the fan" for its revenue and success is and has been, long gone. Just look at house show attendance and gate numbers for proof of that. This is the age of the advertisers.
The internet will keep complaining, but more importantly, won't stop watching, and Vince McMahon will keep laughing all the way to the bank.
---
Always Use Your Head and visit the official Pro Wrestling Tees store for The Chairshot All t-shirt proceeds help support the advancement of your favorite hard-hitting wrestling website, The Chairshot!

---