Chris Deez's 2018 WWE Draft Moves
With the Royal Rumble now behind us the landscape of WWE starts to become a lot clearer as we embark on the The Road to WrestleMania, and while we start to have a more defined view of who will challenge for which titles this time of year also serves to highlight more than ever which superstars are still being used incorrectly. The WWE Draft is one of the highlights of the wrestling calendar and the perfect time for the guys and gals on both shows to take in a change of scenery and take on new challenges to prove what their respective shows have been missing out on… so who could benefit the most from a move in the 2018 draft?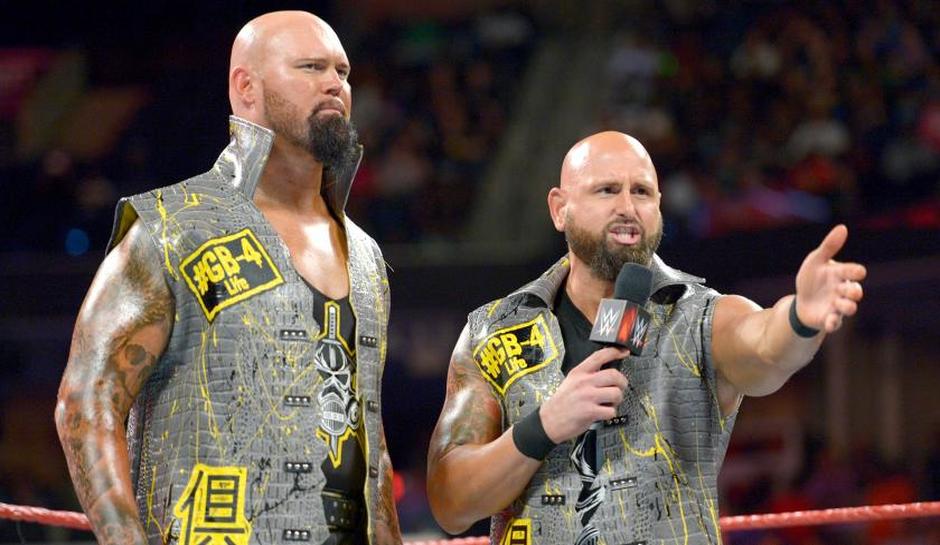 Luke Gallows & Karl Anderson – RAW to Smackdown Live
The reason this draft pick is top of my list is because it absolutely blows my mind that these two are even in a position where they need to revive their careers. Undoubtedly one of the best tag teams in the world who have had great success wherever they have plied their trade, a lot of people were very happy to see the good brothers appear on RAW back in April 2016 but since then their stock within WWE has for no apparent reason plummeted. They've gone from being the top guys in the division and walking into WrestleMania 33 as RAW Tag Team Champions to then losing a pathetic Halloween 'match' only 7 months later against Heath Slater & Rhyno where they spent half the match wearing pumpkins and throwing cream pies. Smackdown Live could benefit from the veterans inclusion and give them a new start where they can go in and dominate with a no nonsense approach like we know they're capable of. Another positive would be giving The Blugeon Brothers some legitimate competition rather than their constant squash matches as of late.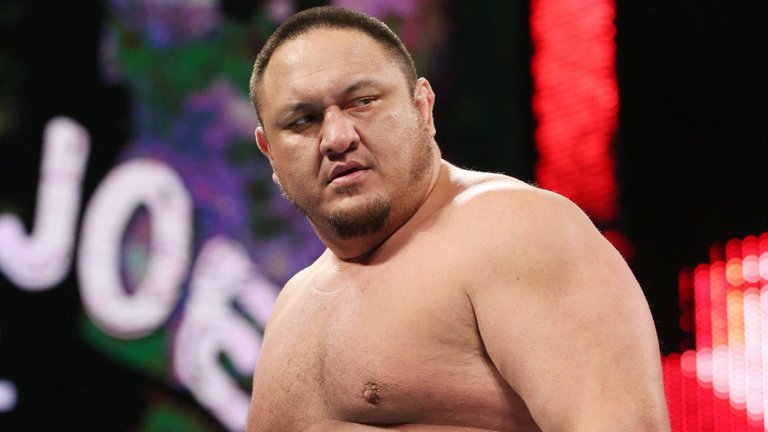 Samoa Joe – RAW to Smackdown Live
This one isn't Joe's fault and it isn't even particularly WWE's either, but the bad timing of injuries has led to Joe not really having much on his plate at the current time. He has been on absolute fire for all of 2017 with both his ring and mic work, he played a pivotal role in the title picture at SummerSlam and had a nice rivalry going with all 3 members of The Shield. But with him missing the Royal Rumble where he would certainly have made a huge impact there doesn't seem to be much left for him to do on RAW which is a real shame around Mania season. The Universal Championship picture is all but decided going into The Showcase of The Immortals and word has it that Braun Strowman will be taking the Intercontinental Championship away from The Miz (boooo!). The only justice for Joe here would be to have him win the Andre The Giant Battle Royale at Mania and then moving him to Smackdown Live to go after the United States Championship. It could do wonders for Joe and his career, giving him the chance to be every bit as commanding and dominating as we know he can be and would set him up in the long run for a run at the WWE Championship which he undoubtedly deserves.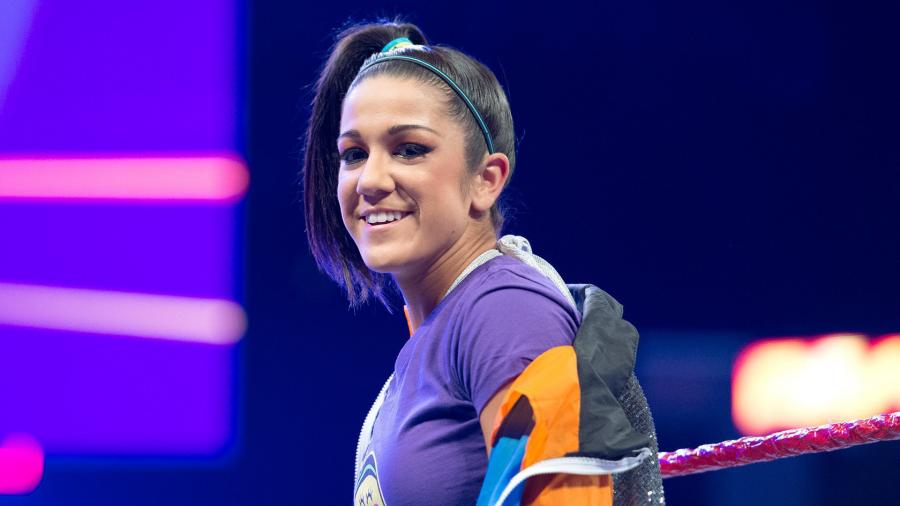 Bayley – RAW to Smackdown Live
Remember Bayley? No? To be fair I can't say I really blame you. Look high and low and you will struggle to find anybody in the whole of WWE who was used as badly as Bayley in 2017. She has gone from an embarrassingly bad rivalry against Alexa Bliss which included the worst segment of all time (This Is Your Life) and one of the worst matches ever (Kendo Stick on A Pole) to… well that's about it really. That was her whole 2017. The recent acquisition of Ronda Rousey, on top of an already stacked roster which houses the likes of Asuka, Bliss and Nia Jax highlights that the only way to save Bayley now would be either a move over to Smackdown or a heel turn, which considering her merchandise sales and general character seems very unlikely from a marketing point of view. Smackdown hasn't exactly been overly interesting in the women's division lately, most weeks are an absolute mess or a re-hash of a 3v3 that we just cant be arsed with anymore, and desperately needs some new blood to spice things up. Charlotte has always been the best woman on the entire roster and she now badly needs some more legitimate competition (I'm sorry Natalya but that just isn't you anymore) and a rivalry with the Huggable One could lead very nicely into WrestleMania while we wait on a Carmella cash in.
Finn Balor – RAW to Smackdown Live
This is another straightforward move to try and resurrect a promising career which has been unfortunately damaged by a not so great track record with injuries, a lack of faith from management and a disappointing, embarrassing feud with Bray Wyatt which was thankfully cut short. Finn has all of the star power in the world as is universally adored for his talent and character, so imagine how much better that talent could be used against the likes of AJ Styles and Shinsuke Nakamura in what the WWE Universe all too often love to call 'dream' matches. Vince McMahon seems to have lost all faith in Finn's ability to command main event status, as proven by recent losses to John Cena and Kane who has one foot out the door, and with 5 or 6 guys in between him and a shot at Brock Lesnar it doesn't seem like he'll be tasting the gold anytime in the next year. The move to Smackdown and a few 5 star matches here and there could help to put Finn back into Vince's good books and a potential move back to RAW one day to challenge for the ultimate prize. 2019 Rumble winner perhaps? If this move happens, expect Finn to be either pick 1 or 2 of the Draft.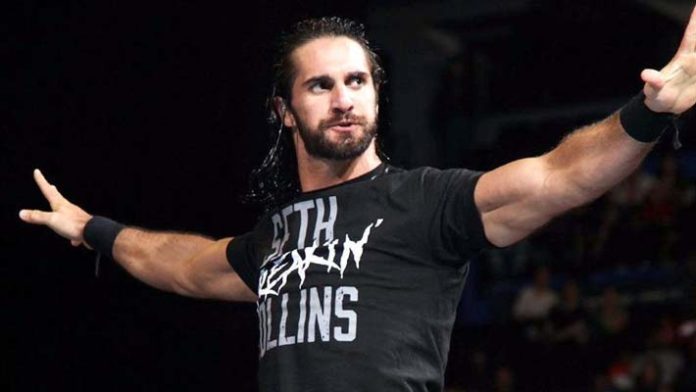 Seth Rollins – RAW to Smackdown Live
Very similar to my Finn Balor reasoning, Rollins is another guy who has all the talent in the world but is quite frankly being wasted in the tag division, and we all know that decision only came about as a way of reuniting The Shield to try and get Roman over. Dean Ambrose will be coming from back from injury in the not too distant future, and the rumours have it that he will be turning on Seth leading into Mania. As much as that would be giving us a decent rivalry for a month or so, where does The Architect go from there? With Reigns set to hold the Universal Championship for the long term and Braun Strowman set to be his main competition, a move to Smackdown for Seth could again help to shake things up and bring about even more of those dream matches… anyone for a Nakamura v Styles v Finn v Seth fatal 4 Way for the WWE Championship? YES PLEASE! The greatest attribute Seth holds is his ability to operate as both a face and heel character, with Smackdown being in pretty short supply of good heels outside of Kevin Owens and Sami Zayn. Similar to Finn, expect Seth to be one of th first draft picks on the night.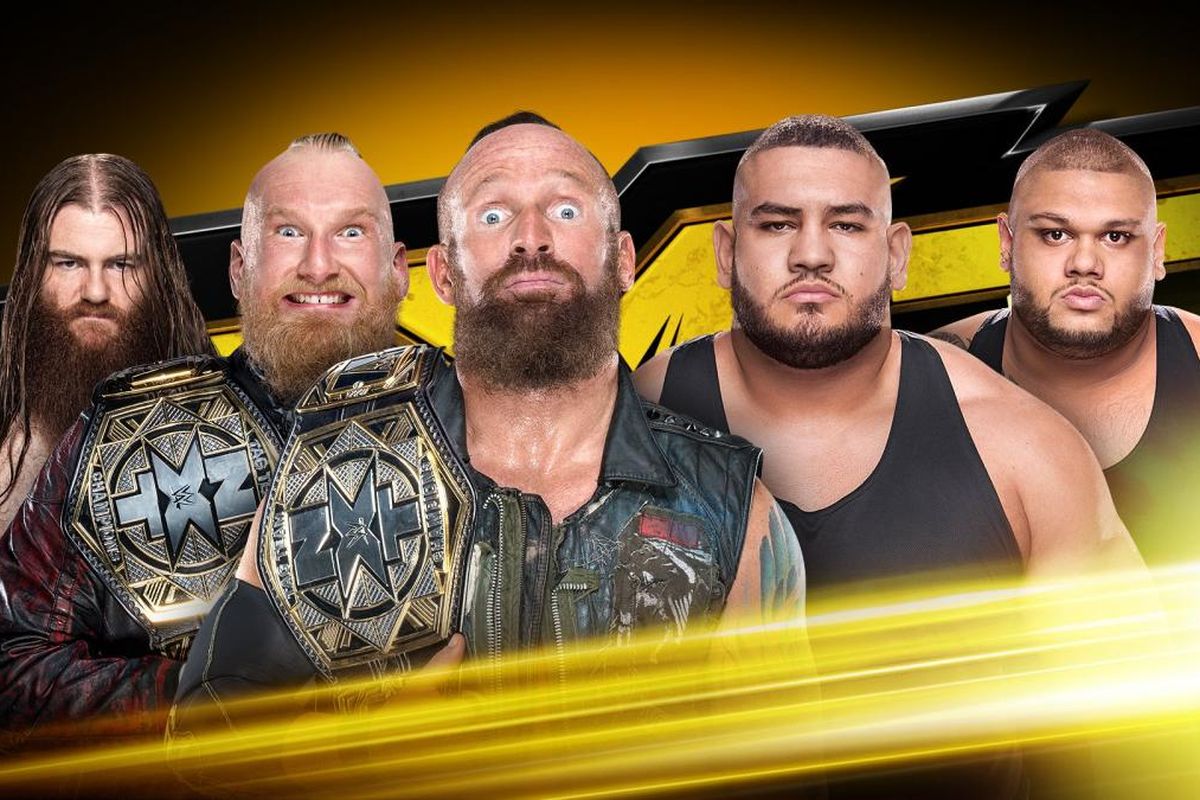 Authors of Pain & SAnitY – NXT to RAW
If I could I would replace half of the RAW and Smackdown rosters with talent from NXT, they had such an incredible 2017 and are all deserving of their spots on the main roster. But the one thing across both main rosters which needs sorting out the most is the RAW tag team division. Don't get me wrong I absolutely love The Bar and they've had some great matches with Seth Rollins & Dean Ambrose/Jason Jordan… but how many more times are we going to see it? The Revival are a welcome addition sure, but with Gallows & Anderson still not being used correctly its about time we had some fresh faces to liven things up a little. Imagine if AOP were to step up and go on a killing spree, completely ripping through the entire division with seemingly no-one who can stop them and then out of nowhere SAnitY turn up to spoil the party and resume their fantastic NXT rivalry. This also brings the potential of a SAnitY v Shield rivalry after Mania, something I'm pretty sure any one of us would pay good money to see.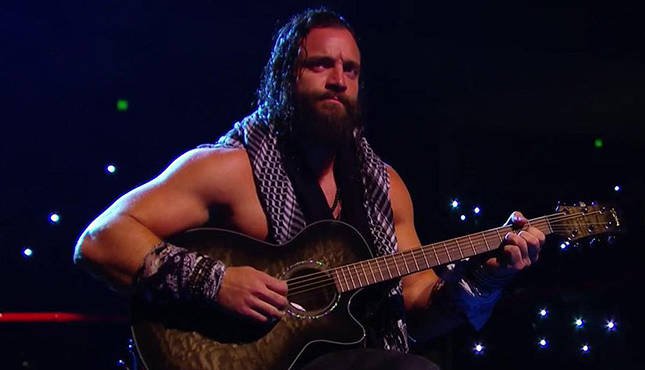 Elias – RAW to Smackdown Live
Other than Rusev and Braun Strowman, has anyone else managed to rise so rapidly and get over with the fans in the same way that Elias has? In no time at all he has gone from being insignificant on NXT to walking around backstage for months on RAW to suddenly putting on great matches with John Cena and Roman Reigns, both where Elias was the better man. He literally has it all – his ring skills are up there with the best, he has the look that WWE and Vince McMahon get wet over and he can control the crowd perfectly with just a few words and a coupe of basic guitar chords. Unfortunately, he is another superstar without anything meaningful to do, proven by his match against Matt Hardy this week on RAW and recent feud with Jason Jordan, and in a similar vein to Joe its hard to see where he will fit when most of the title pictures are full up. Smackdown is still severely lacking in top talent outside of the usual suspects (AJ Styles, Kevin Owens, Shinsuke Nakamura) and Elias can bring a level of intensity and aggression that the blue brand is sorely lacking.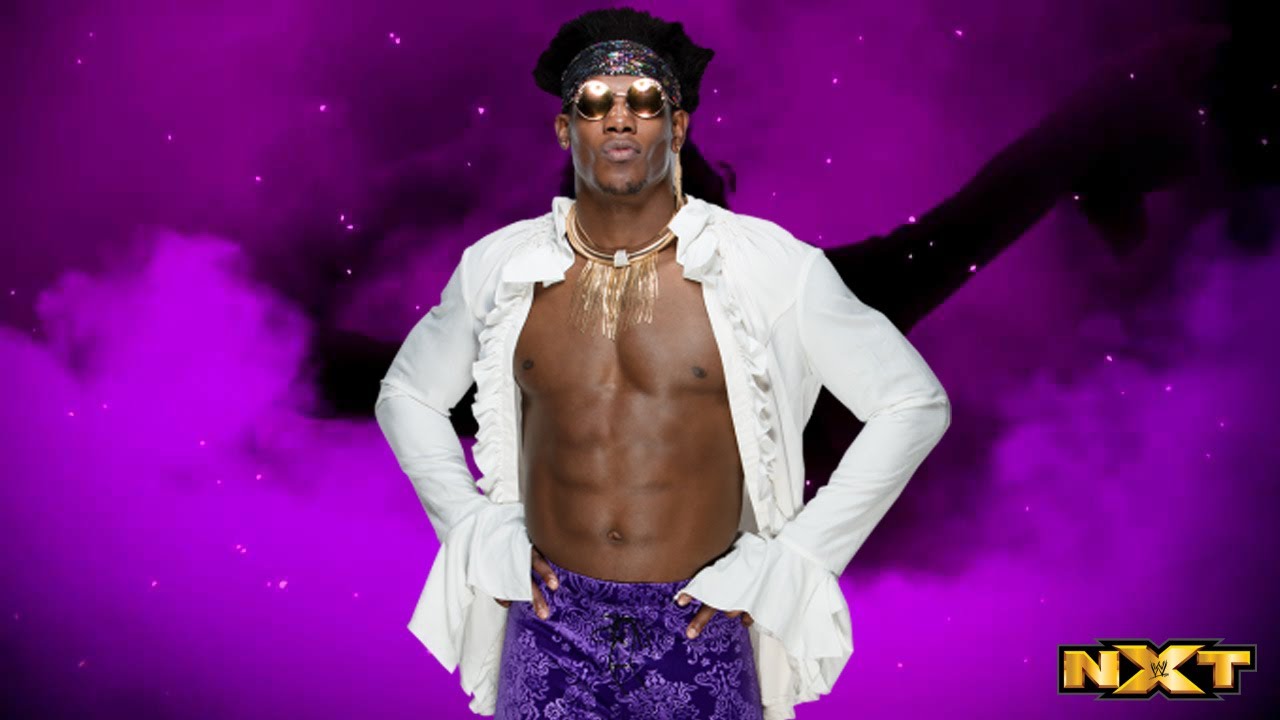 Velveteen Dream – NXT to RAW
This one is a bit out of the left field but it's the one I believe in the most passionately, and you cant beat a good old fashioned surprise draft pick! It has been a very, VERY long time since we have seen anyone with the charisma, character development and mind-boggling athleticism/talent as The Velveteen Dream. His feud with Aleister Black in NXT had my vote for feud of the year and their match at NXT War Games was hands down the match of the year. His persona is every bit as over the top and camp as Goldust was back in his prime, the difference here is Dream can back it up in the ring as well as on the mic. This kid has the world at his feet and can achieve literally anything he wants to, and I would pay good money to see him feud with the likes of The Miz, claiming he is the most must see superstar in the world, or Bray Wyatt talking some rubbish about dreams, nightmares or some rubbish about being a god blah blah blah. Dream needs this move to happen because of how good the feud was with Black, he may well struggle to reach those heights again in NXT… especially if his mediocre feud with Kassius Ohno is anything to go by.
Official Chairshot Staff Picks: WWE Elimination Chamber 2018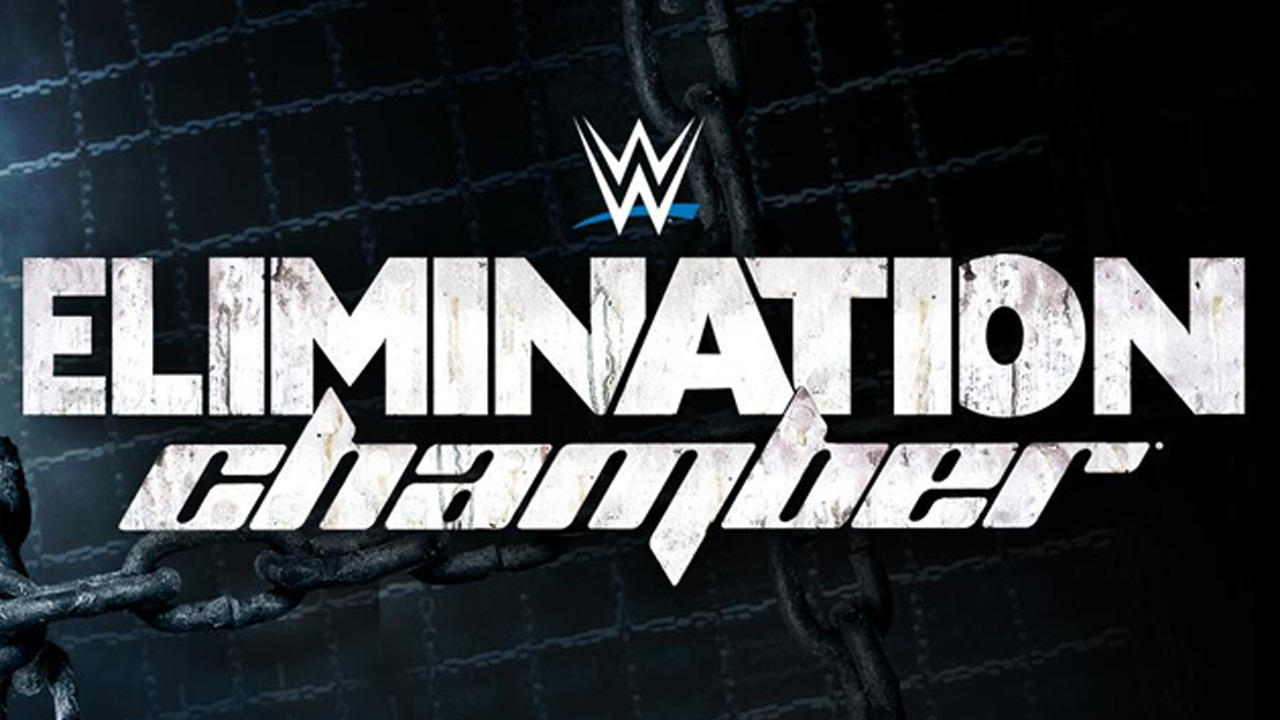 Well this is round 2 of Chairshot Staff Pay-per-View Picks! Round 1 went poorly for me cause I got way too cute stuck in the fantasy booking rabbit hole, so I've got some ground to make up (even though fantasy booking got the best of me in one match this time too). Congrats to our Architect and overall Renaissance Man, DPP, along with the bearded wonder, and Host of Raw Reaction, Harry Broadhurst. Those two managed to perfectly pick Royal Rumble, so they have the distinct advantage coming into Elimination Chamber.
Current Standings:
DPP: 6-0
Harry: 6-0
Tony: 5-1
Platt: 5-1
Big Dave 5-1
Marilee: 4-2
Greg: 4-2
Cook: 4-2
Weigell: 4-2
Steve: 4-2
PC: 4-2
Patrick: 3-3
Andrew: 2-4 ( BOO I SUCK)
There we go, in black and white, we have the official standings. I need to take this time to ice up, so let's review the Elimination Chamber card, while I soak.
(SPECULATION) Titus Worldwide vs The Bar
So given how things went down last Raw and a few weeks before Royal Rumble, it makes sense for this to get thrown on as a Pre-Show Match. Titus Worldwide going from a largely accepted joke/job squad, picking up 3 wins out of the last 4 matches between these teams…adds an odd air to this match. This could very possibly be a road bump until The Revival and The Club finish their rivalry, or, maybe the Woken Hardyz become a player when Nero comes back. Either way, this isn't official yet, but it seemed like a logical possibility.
Voting Breakdown:
DPP -The Bar
Big Dave -The Bar
Andrew – The Bar
Steve – Titus Worldwide
Tony – The Bar
Harry – The Bar
Wiegell – The Bar
Cook – The Bar
Greg – Titus Worldwide
Marilee – The Bar
Platt – The Bar
PC – The Bar
Patrick – The Bar
The Bar – 11
Titus Worldwide – 2
Chairshot Pick: The Bar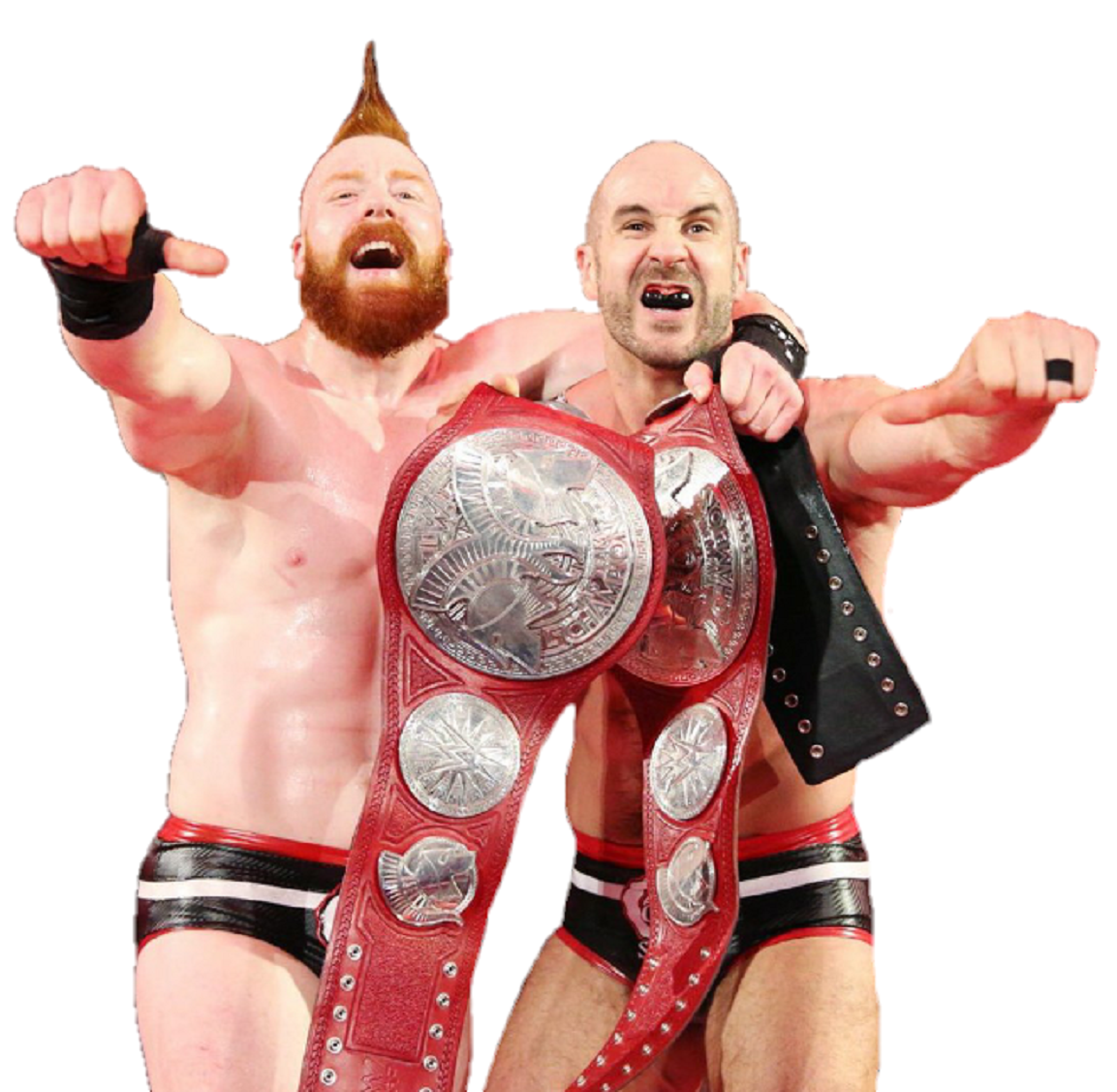 Nia Jax vs Asuka
So yeah, this match is awkward to say the least. The announce team on Raw tried to make it seem like Asuka never faced someone "like her" but she's wrestled her at least twice. Once a few weeks ago and once in NXT, assuming I'm not missing one. But when Asuka has already beaten her twice, I don't really see where there's any real heat or belief that Nia will win. Watch, just because everyone thinks Asuka is a shoe-in, Nia will win, just to stick it to the smarks.
Voting Breakdown:
DPP – Asuka
Big Dave – Asuka
Andrew – Asuka
Steve – Asuka
Tony – Asuka
Harry – Asuka
Weigell – Asuka
Cook – Asuka
Greg – Asuka
Marilee -Asuka
Platt – Asuka
PC – Asuka
Patrick – Asuka
Chairshot Pick: Asuka (Unanimous)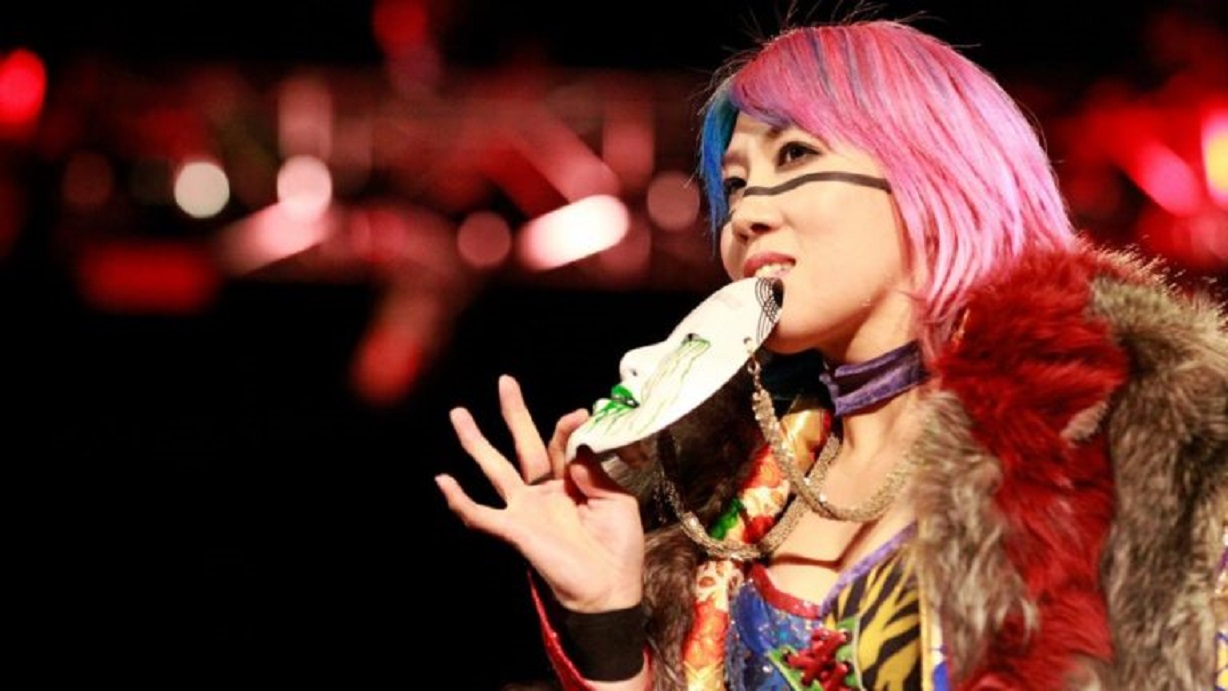 Bray Wyatt vs WOKEN Matt Hardy
They laugh, they talk in riddles, they laugh some more, and they play their fiddles. Oh, this isn't a twisted children's show? It's supposed to be a match we care about? Well damn, I…mean…they…they're…someone will lose. There, that's all the commentary I have for this train wreck. Let's hope this is the blow off match and it doesn't get dragged out. Please. Just, no more. Please.
Voting Breakdown:
DPP – Matt Hardy
Big Dave – Bray Wyatt
Andrew – Matt Hardy
Steve – Matt Hardy
Tony – Matt Hardy
Harry – Matt Hardy
Weigell – Matt Hardy
Cook – Bray Wyatt
Greg – Matt Hardy
Marilee – Matt Hardy
Platt – Matt Hardy
PC – Bray Wyatt
Patrick – Matt Hardy
Matt Hardy – 10
Bray Wyatt – 3
Chairshot Pick: WOKEN Matt Hardy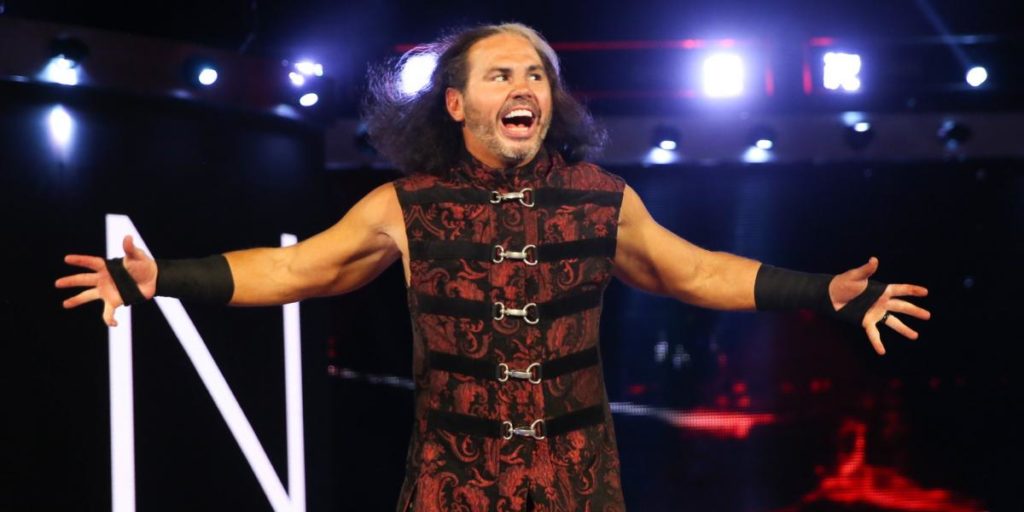 Women's Championship Elimination Chamber Match: Alexa Bliss vs Mickie James vs Sasha Banks vs Bayley vs Sonya Deville vs Mandy Rose
The story of this one is odd, because it seems like they've all paired off going into the match. Sasha/Bayley, Sonya/Mandy and Alexa/Mickie have these odd little teams to try and have a little back up. Now this is a historic moment since it's the first Women's Chamber in the WWE, so they will definitely have something entertaining happen. I guess the team that implodes last will have one woman end up as champion.
Voting Breakdown:
DPP – Alexa
Big Dave – Alexa
Andrew – Mickie
Steve – Alexa
Tony – Sasha
Harry – Sasha
Weigell – Alexa
Cook – Alexa
Greg – Alexa
Marilee – Alexa
Platt – Alexa
PC – Alexa
Patrick – Sasha
Alexa – 9
Mickie – 1
Sasha – 3
Chairshot Pick: Alexa Bliss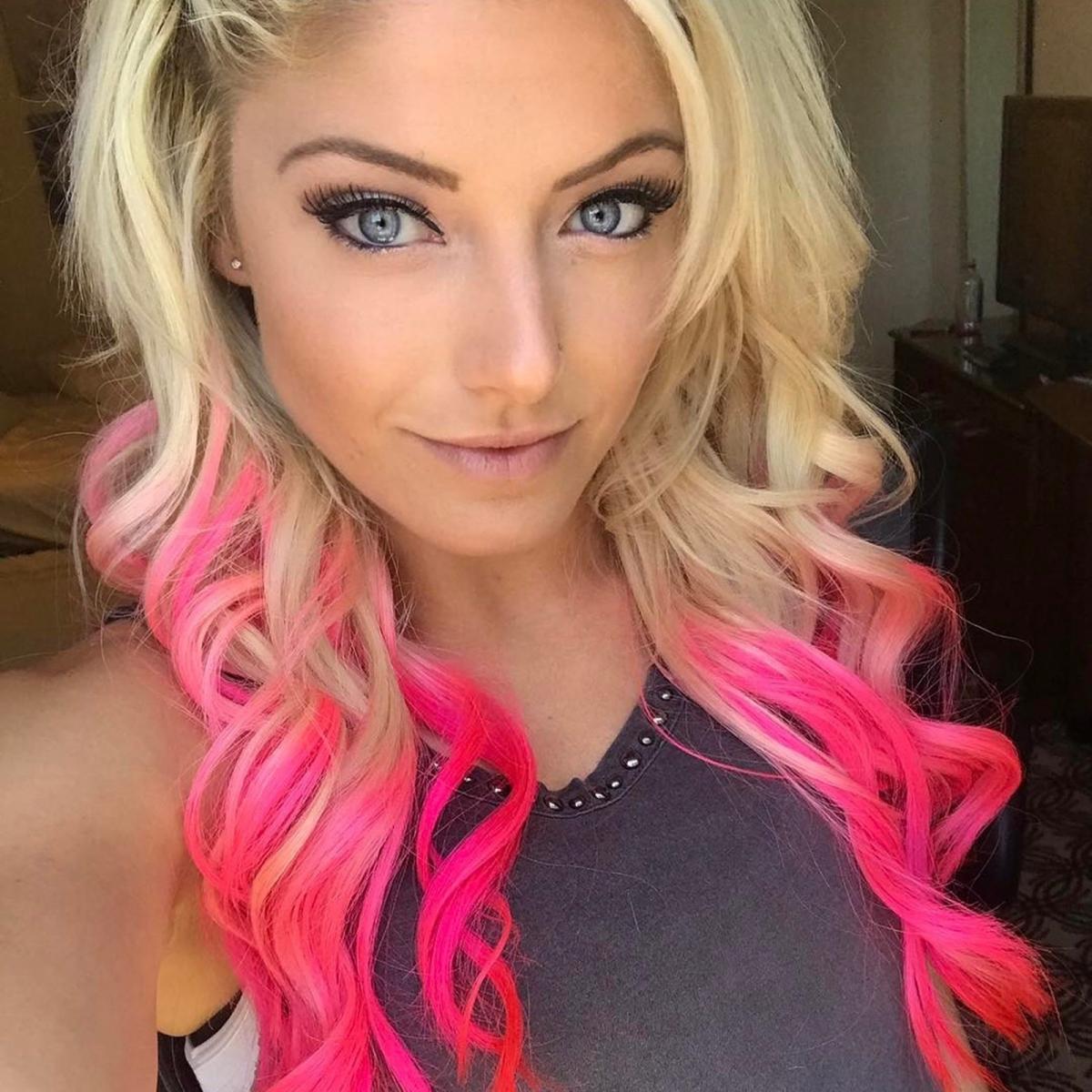 Number 1 Contender for Universal Championship Men's Elimination Chamber: John Cena vs Elias vs The Miz vs Roman Reigns vs Seth Rollins vs Braun Strowman vs Finn Balor
Well the path getting his was an odd trip of double pins, on screen murder and Braun telling Alexa she's cute. OH, that's not canon? Either way, Seth was given a huge rub on Raw to re-establish him as a solo threat, The Miz is most likely involved just to start a feud with someone to move into WrestleMania. With all the participants, the match should be good and pods should get destroyed.
Voting Breakdown:
DPP – Roman
Big Dave – Roman
Andrew – Roman
Steve – Roman
Tony – Roman
Harry – Roman
Weigell – Roman
Cook – Roman
Greg – Roman
Marilee – Roman
Platt – Roman
PC – Roman
Patrick – Roman
Chairshot Pick: Roman Reigns (Unanimous)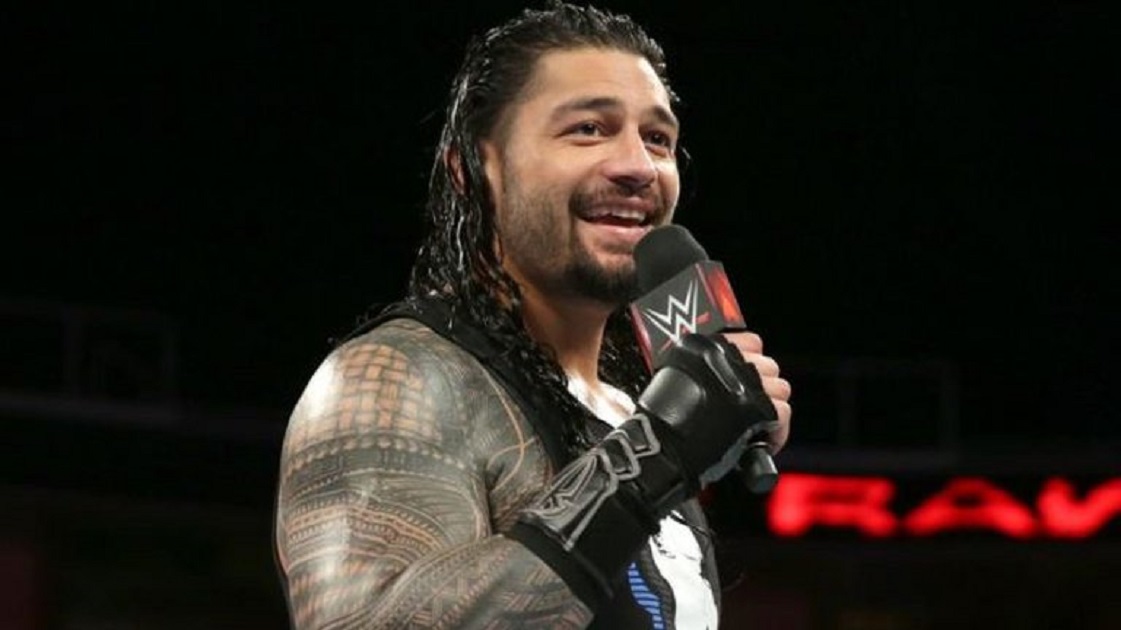 Is WWE Smackdown Live A Kids' Show Now?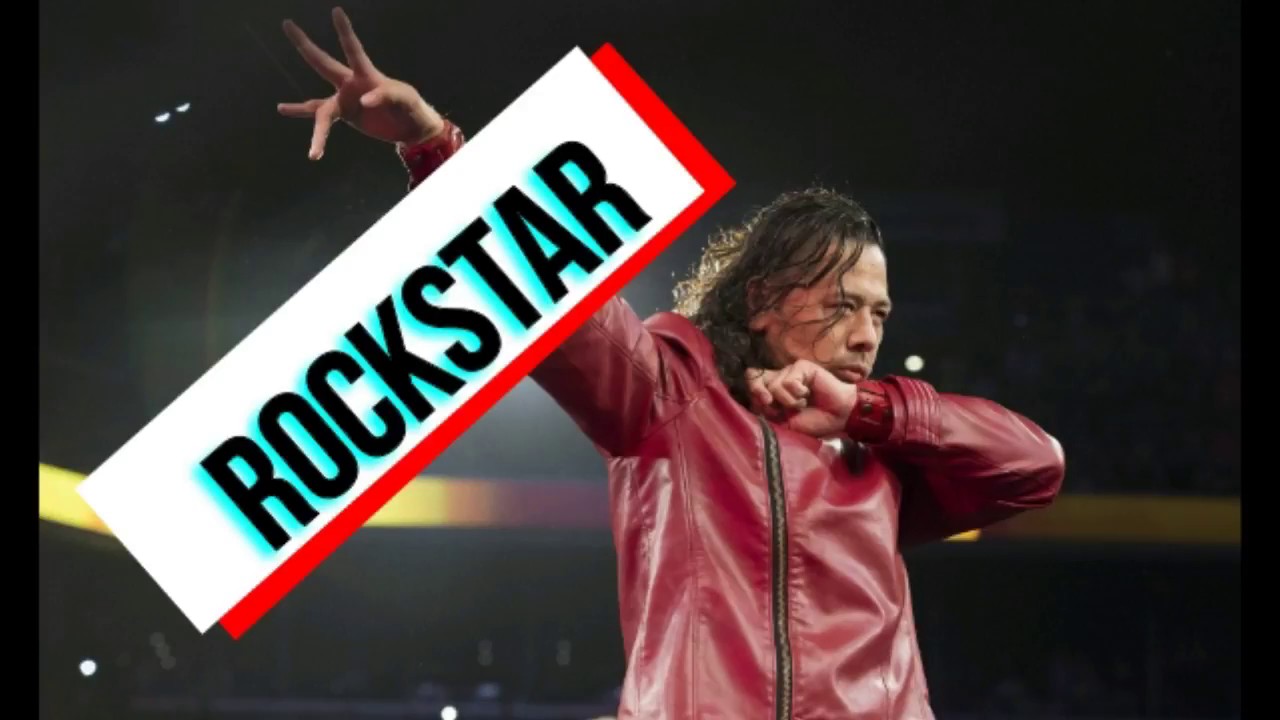 I've been a Smackdown guy ever since I started watching wrestling in 2005. I always prefer the blue brand for its upcoming talent and emphasis on in-ring competition over drama regarding "The Authority". However, I've noticed in recent weeks that WWE creative and graphic design departments have been taking some odd liberties with the production of the Tuesday night show.
The introduction of cartoonish screen graphics along with recent promo fixtures seem to point to one thing; Smackdown Live may very well now be WWE's program for children- as if PG wasn't enough.
The Graphics
I'm all for effectively using imaging and word art to enhance wrestler personas, but there seems to be no real reason for the odd screen graphics we've been seeing on Smackdown each week. Shinsuke Nakamura's entrance was met with "ROCKSTAR" going by in big red letters on the screen in a style akin to a shoddy iMovie edit, and The Usos were accompanied by the animated closure of a jail cell everytime they uttered the words "locked down."
Both of these instances read as not only weird, but childish. It's almost as if someone told the writers that nobody knows what a penitentiary is or "how do we let them know that he's a rockstar without letting Tom Phillips annoy us with his voice?" These seemingly minor reinforcements not only illicit a cringe, but they also make me believe that WWE thinks I'm an idiot and that I need extra attention to understand what they're trying to say. If your product isn't engaging, maybe it's because the characters aren't engaging, not because there is no written reinforcement on my screen.
The New Day also had their "Don't you dare be sour" intro put up on our TV screens in bright colors. That may have been characteristic because of who New Day are, but still it felt very unnatural, almost like WWE wanted to brainwash me into singing along.
The Promos
The graphics are something I can deal with. But the promos are absolutely abysmal. I honestly believe that if you walked into the writers room and said to them that they can't use the words "beat" or "win" or "better" in that night's Smackdown, they would be stumped. Almost every promo on every episode of Smackdown for the past month has been shallow and dull, like they're trying to make kids understand what's going on.
Take the Bobby Roode/Jinder Mahal segment from Smackdown this past week. Jinder comes out and says that he can beat Bobby Roode. Bobby Roode comes out and says Jinder cannot beat him. Jinder claims Roode thinks he's better than Randy Orton. Roode tells Jinder that he knows he's at least better than Jinder. Playground tussle ensues.
It's similar in the long term WWE title picture to a degree. I'm not really seeing any storyline between AJ Styles and Shinsuke Nakamura besides Shinsuke telling AJ that he will beat him at WrestleMania. I understand this is a sport surrounding competition, but can we please add some layers to the feuds on Smackdown? It seems that nothing tries to make you think anymore on the Tuesday night show. Nothing comes off as unique and fun anymore in the "I'm better than you" format, we've heard it before so many times.
The Verdict for Smackdown

This fairly new problem should be fixed after Fastlane as WrestleMania draws closer. The lackluster, dumbed down promos and the cartoon graphics must stop if the show wants to be taken seriously by a bulk of the audience it attracts (adult males). Children are one demographic, but Smackdown has too much starpower to be wasted on one dimensional storylines and ridiculous branding. Save the show in time for 'Mania, WWE. Make it an interesting watch by progressing stories and letting the wrestlers speak for themselves.
Can Johnny Gargano be WWE's Daniel Bryan 2.0?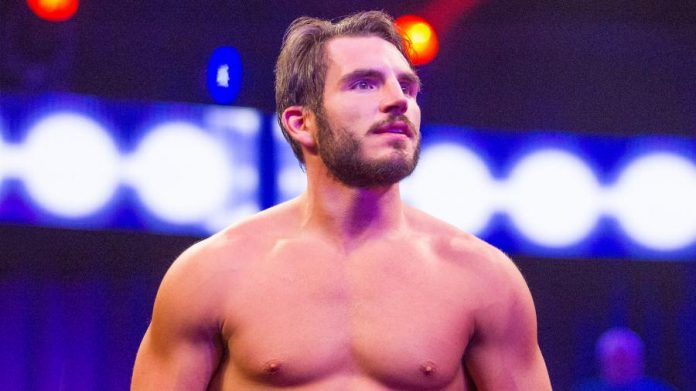 The date was January 27th. The stage was NXT TakeOver Philadelphia. Aleister Black had just had his hand raised after a captivating Extreme Rules match against Adam Cole. The two men essentially said 'follow that' and the WWE Universe agreed. The following match was scheduled to be Johnny Gargano trying to prize away the NXT Championship from Andrade Almas in the main event, and we all feared the worst… you want the main event to be the best match on the card but on paper this seemed somewhat… uninspiring. How could it possibly follow such a frantic and entertaining spot-fest? With great ease apparently! The match we were treated to was hands down one of the best matches of the last 10 years in any wrestling promotion.
The match itself was impossible to take your eyes off, with non stop heart racing action, more near falls than my nerves could take, outside interference and even a post match ambush keeping us on the edge of our seats. But what really made the match special wasn't what happened in the ring, it was how much everyone in attendance and watching at home was desperately rooting for Gargano. I can't remember the last time I found myself so invested in a match and actually cared about the guys involved. There is no doubt in my mind that with the right booking he can quite easily and effectively become Daniel Bryan 2.0, maybe even surpassing the bearded one's accomplishments.
---
The Chairshot is Hiring Writers and Podcasters! Click here for more info.
---
When the referee's hand hit the mat for the third and final time, the entire arena and everybody watching was stunned into silence. Gargano had put on one of the bravest, most believable and ultimately heart-breaking performances in recent memory which more than deserved to land him the title. Hell even Dave Meltzer, so famously anti-WWE, gave it his fabled 5 star rating, which had become somewhat of a mythical creature talked about in legends, not seen in the WWE since 2011. You have to give a huge amount of credit to Almas too, its safe to say he surprised everyone with his in ring performance, but it was Gargano who really told the story during the match. NXT managed to once again do something sorely lacking on the main roster shows… great storytelling and creative booking.
It's very easy to see why fans clamour for Gargano to succeed in the business. He's charismatic, he can cut a good and believable promo, his in-ring ability is up there with the best as he regularly pulls off unique and innovative moves to leave us breathless. He is very much what the majority of WWE fans see in themselves, an everyman wrestler who has scratched and clawed for every opportunity despite being told he isn't good enough. He is relatable. He isn't big in stature or physique, he isn't the kind of guy you would find on the cover of magazines and he doesn't need a flashy gimmick or entrance to get himself over.. Week in and week out he leaves it all in the ring. The big question which  remains is whether or not the trigger will finally be pulled on an NXT Championship reign before he steps up to RAW or SDLive. We know he will almost certainly be feuding with his former tag team partner turned bitter enemy Tomasso Ciampa in the near future which will undoubtedly be a captivating rivalry regardless of championship gold being involved… but then what? Where will he go from there?
The main roster shows have desperately been lacking something since Bryan's heart-breaking early retirement. Bryan was a universally loved babyface, and as much as great faces will come and go none of them could even dream of reaching the heights that he did. The similarities between the two ultimate underdogs are almost endless, so it is more than mere coincidence that the crowd erupted into Bryan's iconic YES! chant following yet another Gargano near fall against Almas. The real kick in the teeth for Bryan was that he wasn't actually due to be part of the title scene at that time, he was never more than a mid carder in the companies eyes and it was only the WWE Universe who convinced the company to take a chance on ol' goatface. What happened afterwards? WWE struck 24 carat gold with merchandise sales, unearthed a chant which will last a lifetime, created the ultimate WrestleMania moment and finally… FINALLY listened to the best creative minds in professional wrestling and made them feel like they mattered… the fans.
WWE simply cannot afford to make the same mistake twice. I mean sure, the company is in the best financial shape it has seen in a good few years, but is it really worth taking the risk again? The fans for years now have made their feelings very clear towards WWE for consistently pushing the likes of Roman Reigns, John Cena and Batista, and it almost always ends with shows and PPV's going off air to a chorus of boo's. A push for Gargano would go a long way towards making up for some 'questionable' booking choices, most notably the utterly mind boggling championship reign of Jinder Mahal which lasted roughly 6 months too long. There is no doubt that Gargano is more than ready for his shot at the big leagues in terms of his talent and persona, the worrying thing is how poorly NXT talent has been utilized in the last couple of years.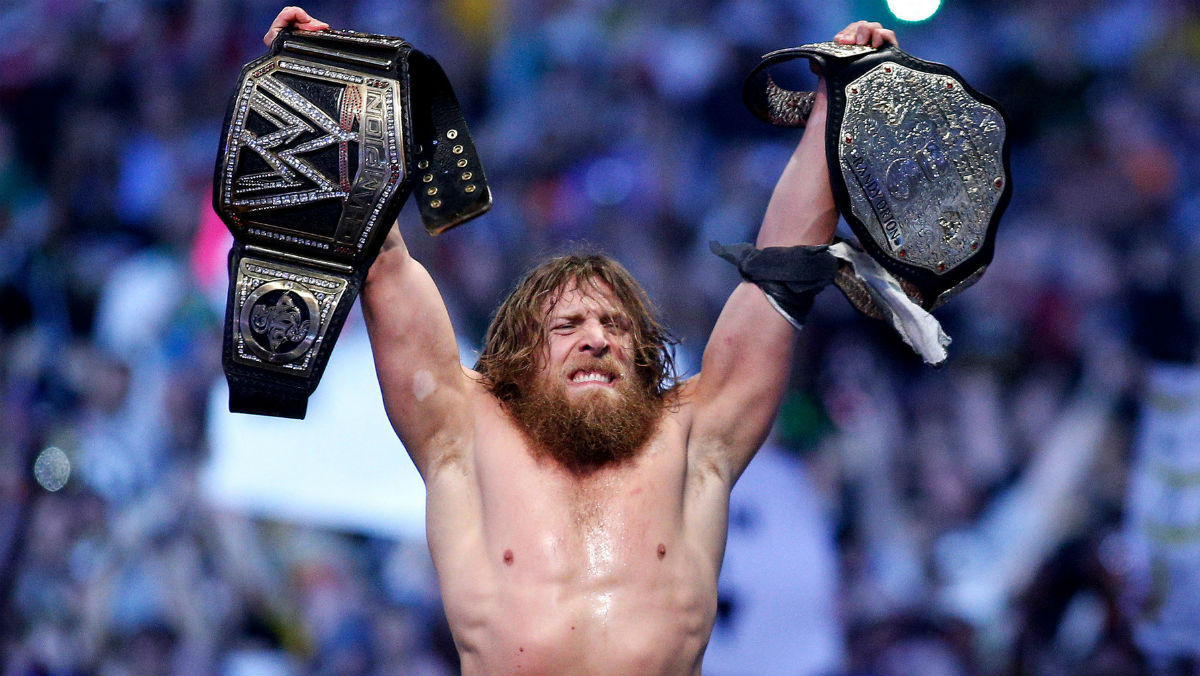 Finn Balor is the prime example. His call up was somewhat of a revelation in WWE, the amazing indy guy being given a much deserved shot, and he was immediately pushed to the moon by becoming the first ever Universal Champion, but one bad injury later and he has found himself lingering around the mid card only recently being pushed back into the fray. The Vaudevillains were used poorly and jobbed out most weeks. Enzo & Cass split up too soon. American Alpha a similar story although at least they captured gold along the way. The Ascension find themselves playing a comedy role. Baron Corbin and Nia Jax both called up way too soon and proved it in the ring. Tye Dillinger was called up while he was at peak popularity but you can barely even call him a jobber at this point on SDLive. The WWE Universe simply wouldn't forgive the company if this happened with Gargano and we would likely see a similar backlash to what we have seen recently with Roman Reigns.
This is where Gargano can come in and break the mould. He is ready right now to be the next Daniel Bryan. He hasn't just used NXT to improve or hone his skills, he has become the finished article in a very short time. He can walk onto either show as a white-hot babyface without needing to prove himself to anyone. Although we have seen this type of babyface before, he has achieved it in such a natural and organic way when compared to someone like Roman Reigns. Sure, Roman has come a long way and is a much better wrestler than people give him credit for but the issue with him is we know how desperately WWE want us to like him and accept him as our champion. The trouble for him is he didn't establish himself as a credible singles competitor first, he literally had 3 televised matches in NXT before becoming the muscle of the Shield. While The Shield were great fun, we all knew that Seth Rollins was the most talented of the trio and was main event bound, with Dean Ambrose destined to be a great mid card champion. But they didn't look like your typical steroid loving WWE big guy, so although they had their time to shine and did it very well they were never going to be mainstay champions in the way that Roman has been forced to be. That doesn't need to be done with Gargano… he already is our champion.
I grew up as a huge fan of The Rock and then in later years John Cena. So why is it that when Rocky returns every now and then I feel nauseous? Why is it that I can't stand the guys I used to love? Because fantastic wrestlers and charismatic entertainers were, and still are, being held down to add another zero to WWE's bank balance and give part timers a bit of cash when they're not busy in Hollywood. WWE need to stop treating us like idiots, you can throw any number of faces at us and call them the top guy or the face of the company, but we will only sit by and ride the nostalgia train for so long. The Rock, Hulk Hogan, Stone Cold, John Cena and now Roman Reigns have all become victims of their own success, whereas guys like Bryan and Gargano have put the work in and travelled the world on the Indy scene to EARN their spots… if Bryan was still medically capable of wrestling in WWE today the fans would not have turned on him even if he became a 10 time champion because it was never handed to him.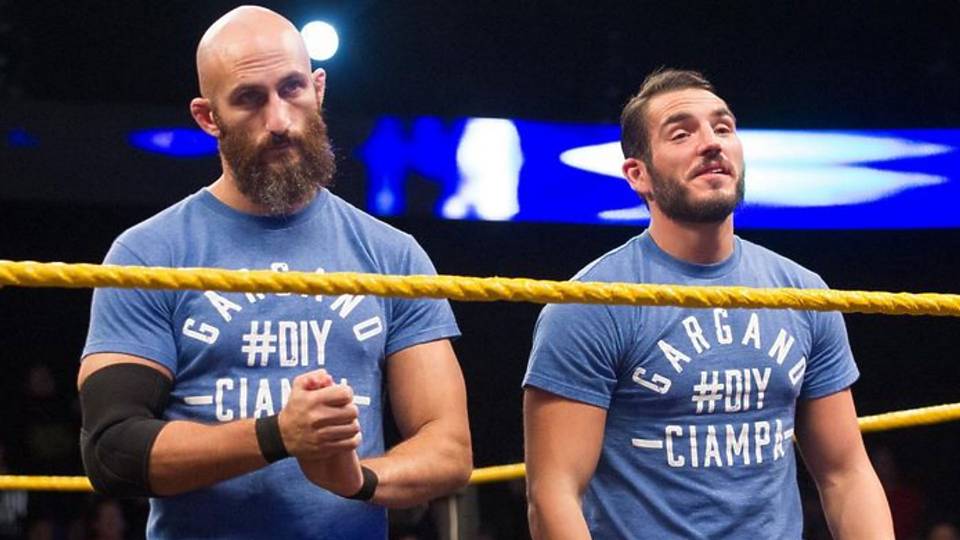 As much as Roman has certainly improved both in ring and on the mic, the fact remains that he finds himself in an untouchable position because of his family ties and the top brass' fixation on big guys. He was given a slap on the wrist for violating the wellness policy where most guys would have been fired for less. Jinder Mahal was thrust into the limelight and, quite rightly, questions were immediately raised about his sudden crazy body transformation. Was he investigated? Was he heck! He was given a championship reign because WWE wanted to crack the Indian market. Money makes the world go round, I get that, and WWE is a business at the end of the day which needs to make money to survive. But for every 1 new Indian fan they gained, just think how many fans they alienated by again giving someone undeserving an opportunity despite visible fan protest. Someone like Gargano would get so many eyes on the company and keep existing ones interested rather than them switching to Ring of Honor or New japan Pro Wrestling where they can see those smaller guys putting on phenomenal, exciting matches. At the end of the day we want entertainment for our money, not a muscly freak who can barely string two words together.
Johnny Gargano can be every bit of what Daniel Bryan was, and take it to a whole new level as long as WWE wake up and see what they have before it's too late. It just takes a change in mindset from an incredibly stubborn Vince McMahon and an undying determination from the WWE Universe to get behind their guy. Every single week, Mauro Ranello gushes about how NXT is the place to be and tells us that 'this is what the black and gold brand is all about'.
Hopefully it is only a matter of time before either RAW or SDLive show us that they are all about the fans, the entertainment and the wrestling… Johnny Wrestling.