Daily Dozen January 12 '18: NFL Divisional Round Playoffs!
The Chairshot's PC Tunney — podcast host, sports aficionado, and Chairshot Radio Network Programming Director — keeps you updated on the major happenings of the sports world with the Daily Dozen. 12 minutes of the sports info you need every weekday!
Today's topics:
NFL Divisional Round Playoffs!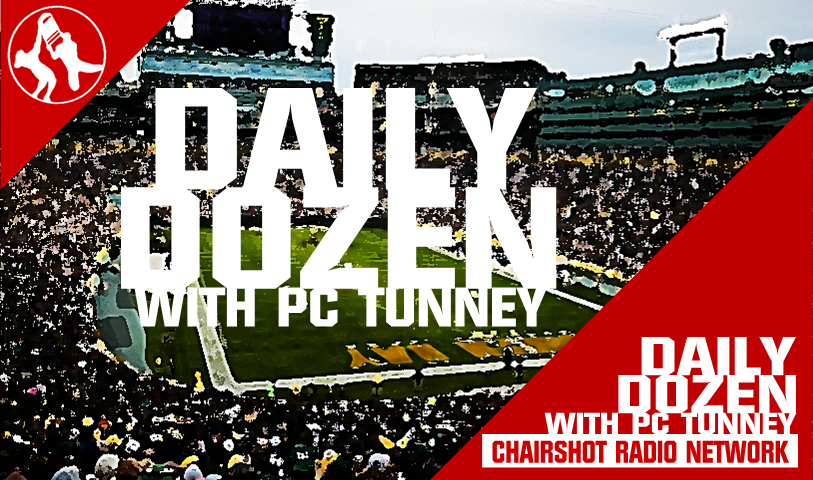 Catch PC's Daily Dozen live on Twitter Periscope @PCDailyDozen, and on-demand daily at TheChairshot.com and 12oz Sports.
Visit TheChairshot.com, your home for hard-hitting opinion, analysis, news, and reviews. The Chairshot Dot Com: Always Use Your Head.