Download Your WWE Royal Rumble Event Lineup Card!
Download your WWE Royal Rumble Old School Event Lineup Card!
As a kid, it was always exciting to get to the arena and see the event line-up, usually available as an insert in that night's program. These will be bring back memories for old school fans: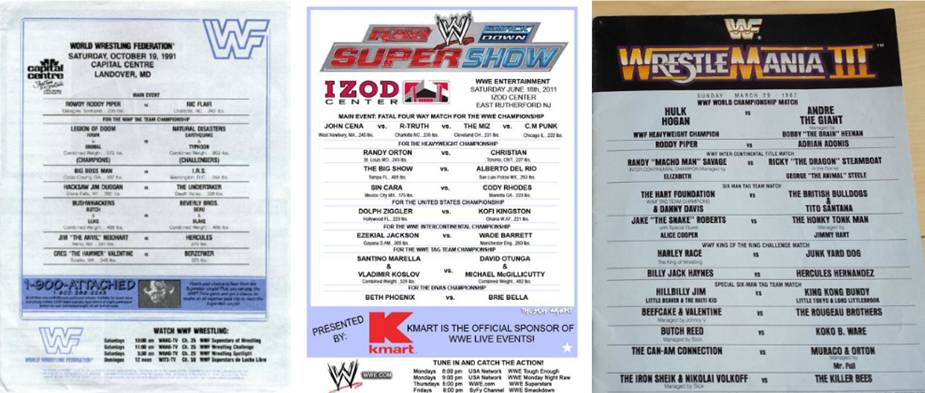 Today The Chairshot put's a modern twist on the old school event lineup cards for each major event! Click the link below, or the image below that, to download your own WWE Royal Rumble old school lineup, made for you by the hardworking team here at TheChairshot.com!
ENJOY!
Shareable Download Link:
https://drive.google.com/file/d/1q1MTO96JYvjRB5wfvdCRpmFB1IkRyZjJ/view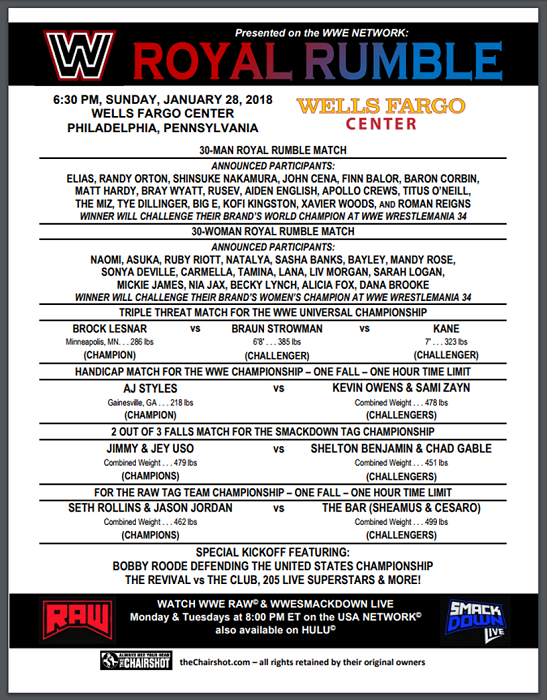 WWE News: USA Network Issues Full Details On Next Week's 'WWE Week'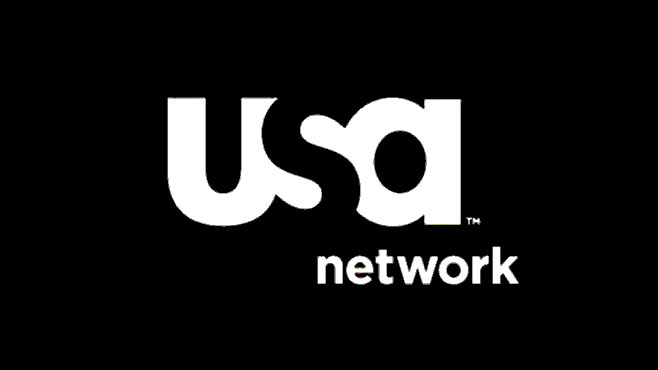 USA Network has released all the details on WWE Week!
It's that time of year again where Christmas is right upon us and that means it's nearly time for the annual 'WWE Week' on USA Network.
A full week of prime time, WWE produced or related content will kickoff next Monday with RAW, running through to Friday night. Today, USA Network has issued the following with all the details:
USA NETWORK RELEASES DETAILS ON WWE HOLIDAY WEEK
NEW YORK – USA Network kicks off its annual WWE Holiday Week, beginning Monday, Dec. 17, with more content than ever before. The week will consist of primetime events that celebrate all things WWE, from watching your favorite WWE Superstars get into the season's spirit to regularly scheduled Monday Night Raw and SmackDown LIVE. The week culminates with the 16th annual WWE Tribute to the Troops, which includes an appearance by Jon Stewart, former host of "The Daily Show." The two-hour special will honor and celebrate our servicemen and women and their courage in protecting our nation. 
This year's WWE Holiday Week lineup will include:
Monday, Dec. 17
The week begins with three hours of everyone's favorite, Monday Night Raw, at 8/7 C, featuring WWE Superstars Ronda Rousey, Seth Rollins, Dean Ambrose, Sasha Banks, Nia Jax, Dolph Ziggler and more in Sacramento, Calif., at the Golden 1 Center.
Tuesday, Dec. 18
The week continues with SmackDown LIVE, which will take place in Fresno, Calif., at the Save Mart Center at 8/7 C, with WWE Superstars Daniel Bryan, The New Day, Charlotte Flair, Becky Lynch, Jeff Hardy, Asuka and more.
Wednesday, Dec. 19
At 10/9 C, USA introduces a brand-new WWE special, New Day's WWE 2018 Pancake Powered New Year Super Spectacular. The New Day host a fun look back at all the historic, outrageous and unforgettable moments that made 2018 so super spectacular at WWE. Featuring Ronda Rousey, Roman Reigns, Braun Stroman, AJ Styles, John Cena and Becky Lynch, along with some surprise Superstar sightings.   
Thursday, Dec. 20
At 9/8 C, WWE and USA will shine a spotlight on our nation's heroes with the two-hour Tribute to the Troops celebration that will feature a special appearance by Jon Stewart, former host of "The Daily Show," and rising country music star Morgan Wallen.
Immediately following at 11/10 C, there will be a Miz & Mrs. marathon. The record-breaking series features real-life WWE couple The Miz and Maryse as they navigate married life and adapt to becoming first-time parents.
Friday, Dec. 21
The week wraps with WWE icon Dwayne "The Rock" Johnson and his epic role in the movie "San Andreas" at 6/5 C.
Additionally, "Talk Stoop" will be getting into the WWE spirit as Nessa Diab hosts special episodes of the series featuring interviews throughout the week with WWE Superstars The Miz and Maryse, Ronda Rousey, the Bella Twins, Natalya, Nia Jax and Lana.






What shows during WWE Week will you be tuning in for? Let us know on social media @theCHAIRSHOTcom and always remember to use the hashtag #UseYourHead!
WWE News: More RAW Superstars Feeling Under The Weather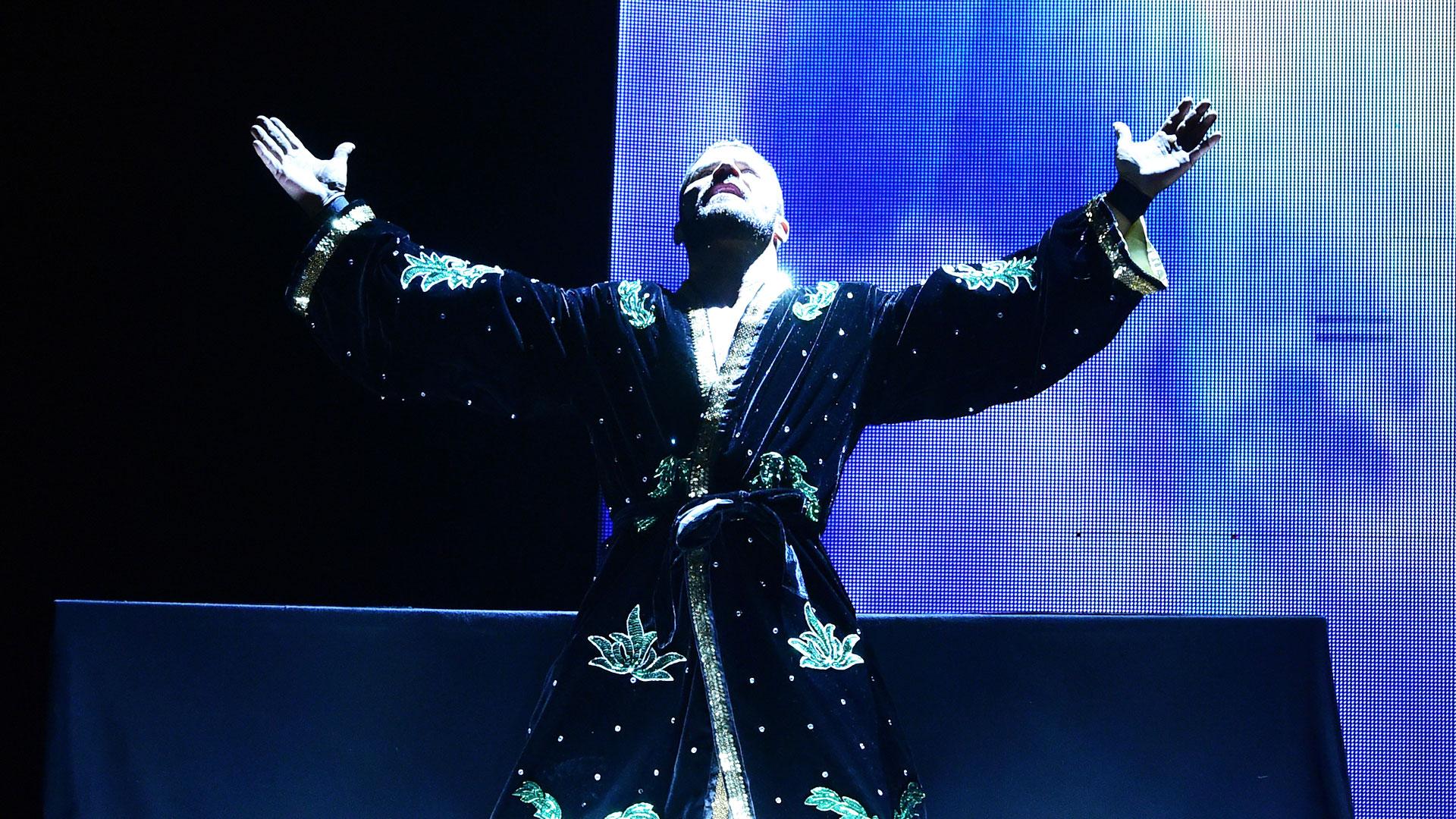 Finn Balor isn't the only WWE Superstar under the weather!
After being sent home early last weekend from WWE's South American tour (see the original story here), it was said this week on RAW that Finn Balor was dealing with an injury suffered at the hands of his TLC opponent, Drew McIntyre, last week (find that here).
Of course, this was just an angle and we would later learn the real reason for Finn's absences were due to an illness (read about that here), yet it was expected he would be good to go for Sunday's pay-per-view. Getting some kind of sickness this time of year is certainly not an uncommon occurrence for anyone and now it appears as if Balor's not the only one dealing with something.
Prior to Monday's RAW, WWE had announced that Alexa Bliss would be holding a press conference about the Women's Division as part of the broadcast. However when the time came, Alexa was quickly cut-off by Nia Jax and Tamina before she could utter a word. The following day via Twitter, Bliss would note that she too is not feeling that great:
Had my soup & medicine. Now time for Netflix 🤒 pic.twitter.com/qJESSlZJ12

— Lexi Kaufman (@AlexaBliss_WWE) December 12, 2018
According to The Wrestling Observer, Alexa is feeling the effects of a bad cold which is why she was cut-off by Nia Jax and Tamina, thus the scheduled press conference never really took place. Additionally, one-half of the new RAW Tag Team Champions 'The Glorious' Bobby Roode is also said to be having a rough go of it, as he reportedly is having trouble even speaking. Of course while it hasn't been confirmed, it's not believed that either will be missing much, if any time.
If for some reason Finn Balor can't compete at TLC, what should WWE do? Let us know on social media @theCHAIRSHOTcom and always remember to use the hashtag #UseYourHead!