Kenny Omega Extends NJPW Contract For Another Year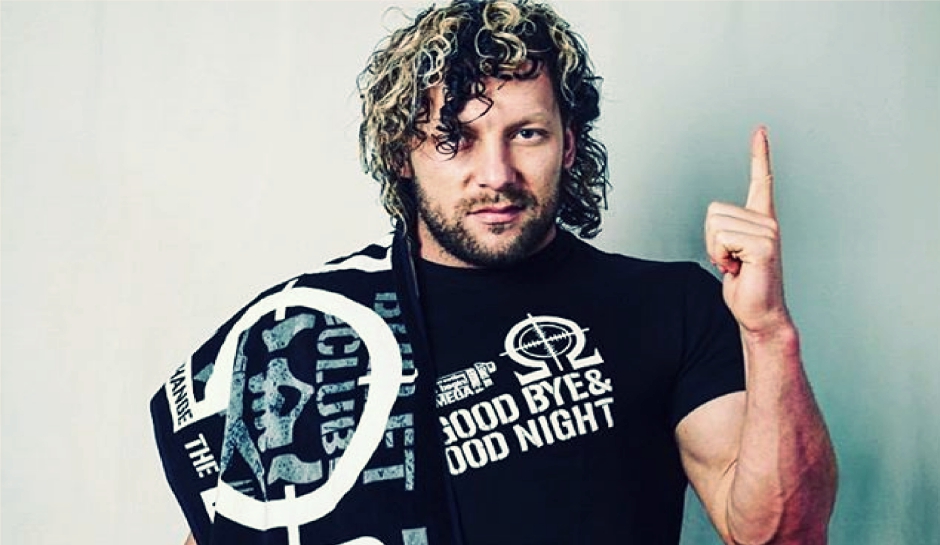 Kenny Omega just came off of a great showing at Wrestle Kingdom 12 against Chris Jericho, where the IWGP United States Champion was able to defeat the Alpha to prove his better nature. What Jericho and Omega did for New Japan Pro-Wrestling was huge, and they alone brought in major subscribers to the New Japan World stream service. A little over 20,000 in fact, and this should be celebrated.
Kenny Omega consistently proves himself to be a valuable asset to NJPW, and it is made clear by his use in the company most of the time. However, he has yet to win the only title that he actually cares to have. While Omega may say he loved being the first IWGP United States Champion, he will also tell you he'd rather have the IWGP Heavyweight Championship.
Who can blame him? He's earned the title and NJPW has yet to give it to him, which is sad to see for sure. What Kenny Omega has done for the company is massive and cannot be overlooked. However, he is also not dumb enough to continue to wait on something he'll never see when he could go win World Titles somewhere else that gives him a fair shake at it. So, does he know something we don't here?
Kenny Omega Signs New Deal With NJPW
According to
The Wrestling Observer
, Kenny Omega decided to re-sign with New Japan recently, with the deal only being for one extra year. It will expire in January of 2019. While the actual amount he is making was not specified, it does appear that he made a hefty sum to stick around. The feeling among most experts regarding NJPW is that they would be willing now more than ever to have Omega become the World Champion.
The reason has to do mostly with parody. Often times when people are used in the title mix a lot, especially someone more than any other…fans start to need something fresh and new to keep their interest. Without interest being there, people tend to sort of fade out from what could normally be a good program with someone. All because one person has been seen too much.
Kazuchika Okada has been the IWGP Heavyweight Champion longer than any champion in the history of the title. His reign is stuff of legend, and he should be commended for all his hard work. However, fans are tired of Okada and it's showing. Most Japanese fans wanted to see Tetsuya Naito defeat him at Wrestle Kingdom, but New Japan extended the reign rather than start a new one with Naito.
Kazuchika Okada Is Becoming What John Cena Became To WWE
There is a theory that Okada has reached John Cena-hatred levels in Japan and around the world if this continues. Meaning, fans may like him but they'll get tired of always seeing him at the top and boo him instead. This happened just recently at
New Years Dash
and other events Okada has been to since WK12. That means now more than ever Kenny Omega becoming the champion, even for a short while, is likely.
New Japan is like the WWE in that they see something working and making money, so they want to squeeze as much out of it as possible. What WWE never did with Cena was let him pass a year-long WWE Title reign, though they were close sometimes. An injury may have even prevented one. Only CM Punk has seen such a mark in the modern-era.
WWE knows Cena was too big to fail, but that confidence meant that they could have him lose and still be at a top spot. Whereas New Japan does not seem to grasp this with Okada. They ultimately seem to feel that Okada is the reason for New Japan's success while Kenny Omega has been the ultimate reason for the attention they have gotten since AJ Styles departed for WWE. They seem to like Kenny, but they don't seem to trust him. It's clear he needs to be their World Champion at some point in 2018 to keep Okada fresh, however.
Check Out The New Lucha Underground Temple
Lucha Underground got their first set of tapings underway this weekend. The promotion is doing all they can to keep the results quiet, but the new look Temple has been released.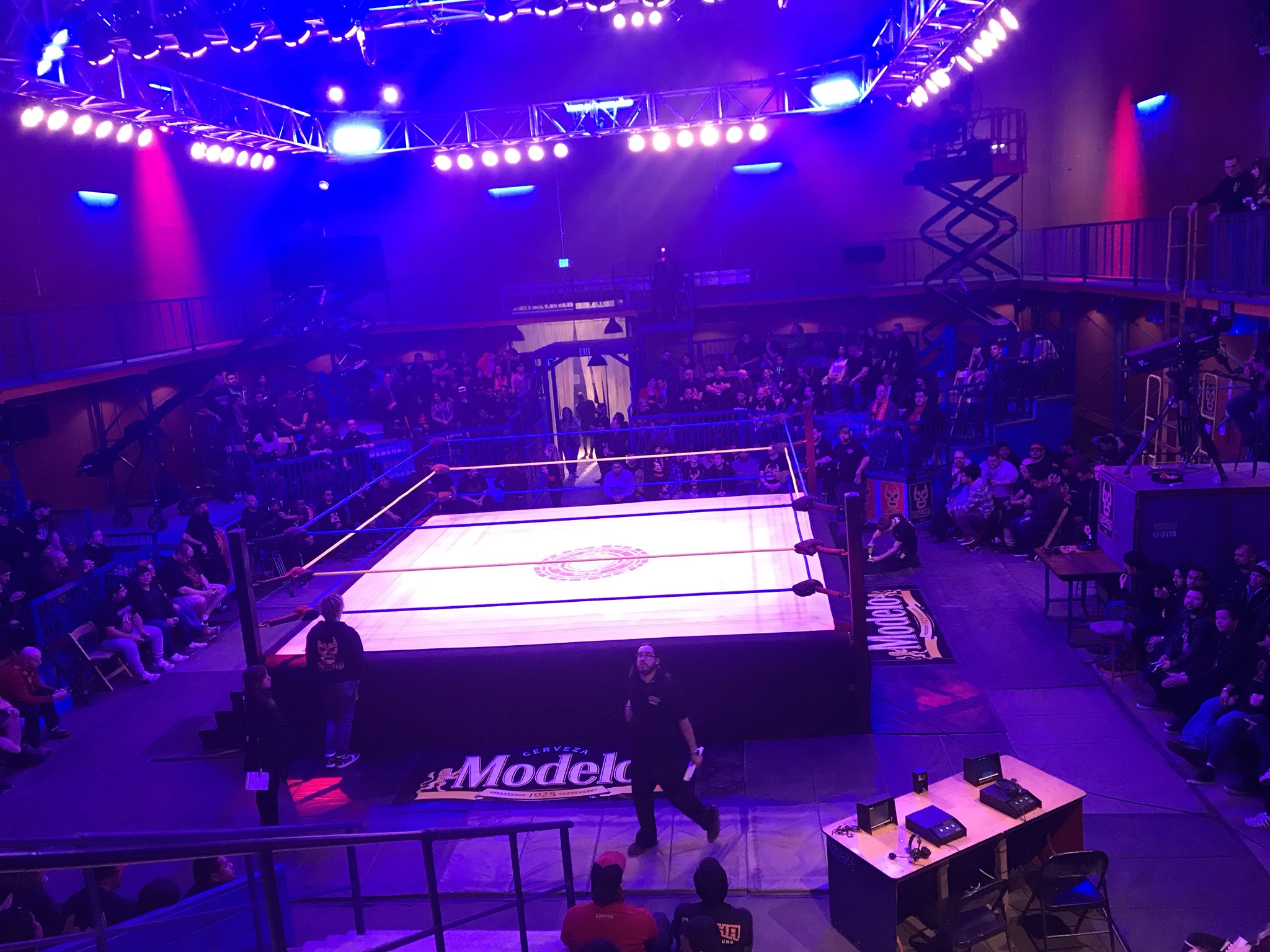 The new Temple is an ice factory, fueling some light speculation that the storyline death of Dario Cueto will force his fighting league further underground.
With open talks of a reduced budget for Lucha Underground season 4, it'll be interesting to see what other changes are coming, and if they'll actually impact everyone's overall enjoyment at all.
Stick with The Chairshot for all of your news, reviews, opinion and analysis needs. And remember… Always Use Your Head!
Photo is courtesy @WHRADIO on Twitter:
Tonight was good night at the new #LuchaUnderground temple pic.twitter.com/AA9BE5nU2K

— #WHRADIO (@wrestlingheads) February 24, 2018
Saturday's ROH Honor Rises Match Card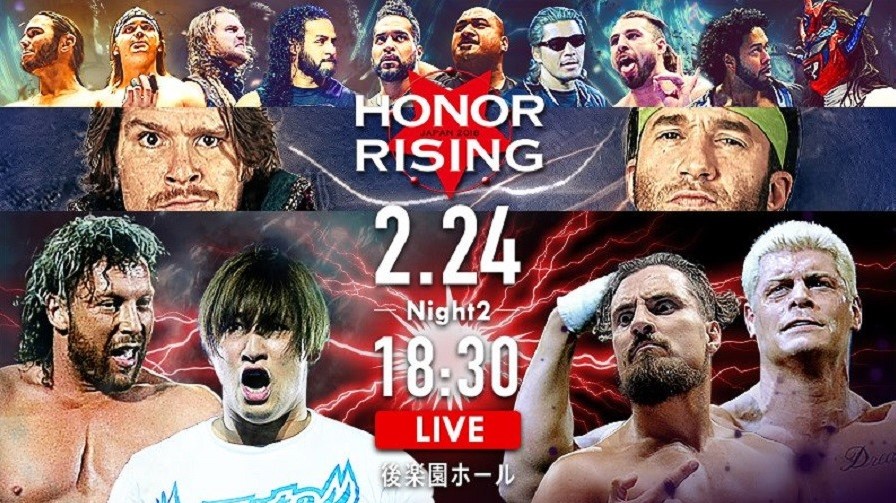 New Japan Pro Wrestling Honor Rising begins night two of their events on Saturday at Korakuen Hall in Tokyo, which are combined events with Ring of Honor.
The show will stream live on NJPWWorld.com with English commentary. Here is the lineup for Saturday's show:
ROH champion Dalton Castle vs. Trent Beretta.
Kota Ibushi & Kenny Omega vs. Marty Scurll & Cody Rhodes.
Cheeseburger & Delirious & Jushin Liger vs. The Guerrillas of Destiny & Bad Luck Fale for the Never Openweight 6 Man Tag Team Championship.
David Finlay & Juice Robinson & Jay Lethal vs. HIKULEO & Chase Owens & Yujiro Takahashi.
Ryusuke Taguchi & Flip Gordon vs. BUSHI & Hiromu Takahashi.
Chuckie T, & YOSHI-HASHI & Jay White vs. The Young Bucks & Adam Page.
Toa Henare vs. The Beer City Bruiser.
This will see Cody and Omega on opposite ends of a tag match, setting up their upcoming match. The two men have set records for that shoe in terms of ROH ticket sales. It's nice to see that the build is being thought out and built up.
My Thoughts:
I believe this is a great card on paper. Alsovery rarely does NJPW put on a bad in ring product. The destruction of Omega' s version of the Bullet Club appears to have been done well. Subtle teasing leading up to the Omega and Cody showdown is a great touch. As far as the other matches on the card Dalton Castle will be defending his title against Trent Berreta. I expect the match to go well however we know what the main draw is to this card.  The Bullet Club is imploding and everyone wants to see what will happen next. 
Please continue to follow us and share our articles. Checkout the podcasts and more. You can see all the latest content @theCHAIRSHOTcom. Follow @Awesomephinatic for news updates and fantastic opinion. Remember when it comes to rumors…. Always Use Your Head!
Ronda Rousey News And Notes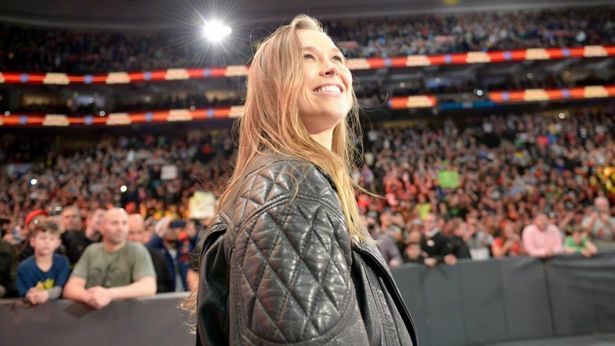 Per PWInsider, Ronda Rousey has been at the Performance Center and in Stamford this week preparing to start her run in WWE. She is not expected to wrestle until WrestleMania. According to most outlets she is slated for a mixed tag match at Wrestlemania. With her contract signing happening on television this Sunday, most expect her Wrestlemania angle to start there. Rumoured names to team with her include The Rock, Kurt Angle and Braun Strowman, it is yet to be determined who it may be.
In addition Rousey is also being inducted into the International Sports Hall of Fame. The Former UFC Women's Bantamweight Champion Ronda Rousey, has broken down many barriers and is a global star.
The 2018 Class will also include the following:
UFC heavyweight champion Bas Rutten, The Amazing Race host and bungee jumper Phil Keoghan and world powerlifting champions Dr. Terry Todd and Dr. Jan Todd.
My Thoughts:
I believe it's absolutely fantastic that she is being inducted into a Hall of Fame. She put Women's MMA on the map and hopefully does the same with WWE. I'm glad that she has been training at the Performance Center. As far as a partner at Wrestlemania The Rock is the best name. This is largely unlikely due to his movie career and insurance issues. I look for it to be either Strowman or Angle and I lean Strowman.
Please continue to follow us and share our articles. Checkout the podcasts and more. You can see all the latest content @theCHAIRSHOTcom. Follow @Awesomephinatic for news updates and fantastic opinion. Remember when it comes to rumors…. Always Use Your Head!