Mia Khalifa & Joey Ryan In The Ring At Sabotage Wrestling (PICS)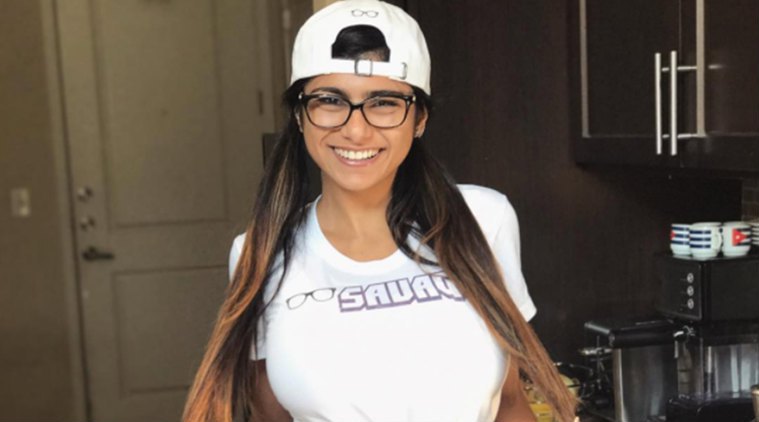 Mia Khalifa and pro wrestling have intertwined quite a bit over the past few weeks, and we haven't shied away from the topic here at The Chairshot. You can see more about that here, here, here, and finally here.
UPDATED:
Here is video from the event as well…
Joey Ryan confronts @miakhalifa over her controversial comments about pro wrestling at @sabotagewomen in Austin, TX. pic.twitter.com/lyBRVi60NI

— Joey Ryan (@JoeyRyanOnline) January 20, 2018
ORIGINAL:
It all came to a head (pun not intended…promise!) at Friday night's Sabotage Wrestling event in Austin Texas. Mia went live on Instagram from the event several times, each feed garnering over 5000 views. But the moment so many had been waiting for–Mia Khalifa and Joey Ryan in the same ring, happened.
Here are the initial pics, taken from Mia's Instagram, of the interaction: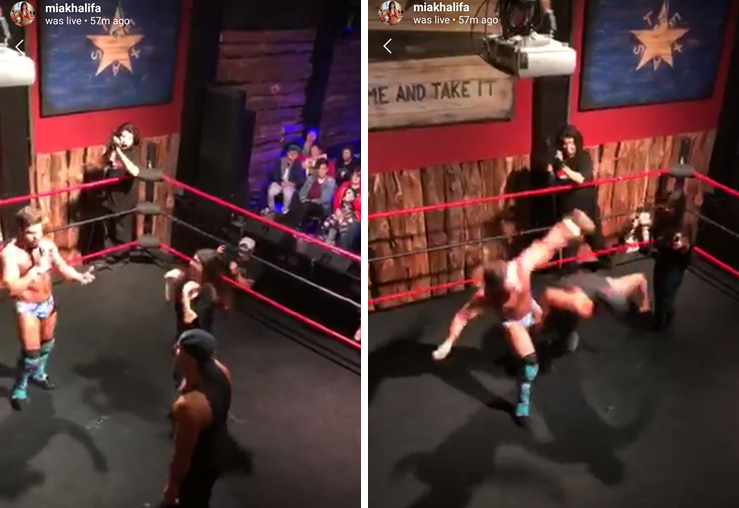 While Mia Khalifa didn't quite fall victim to Joey Ryan and the usual shenanigans, her companion did, and sold it like a champ.
The end result was a great spot for the fans, some amazing publicity for Sabotage Wrestling, and (hopefully) a greater appreciation for Mia Khalifa. The former pornstar knew exactly what she was doing, proving what we suspected all along–she's a far greater wrestling fan than her initial comments let on!
We will update you when we have more pics from tonight's Sabotage Wrestling event, featuring (sort of) Mia Khalifa!
For more, follow The Chairshot on Twitter!
WWE News: Injured Superstar Possibly Cleared, Note On Braun Strowman & TLC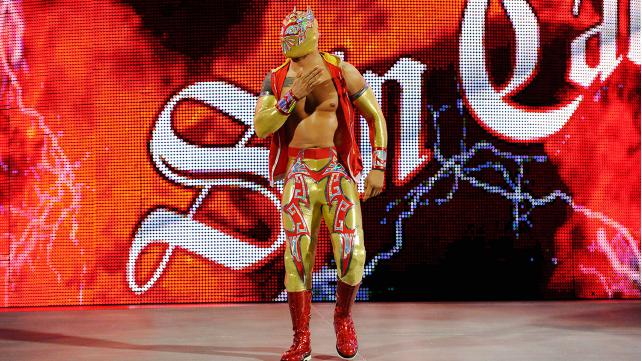 An update on Braun Strowman and another injured WWE Superstar!
It's been a number of months now since WWE Superstar Sin Cara was put on the shelf with an apparent knee issue back in August (see the original story here).
It was later revealed by WWE that the masked Superstar was had a problem in his right knee that was being caused by some old scar tissue. Therefore, Sin Cara would go under-the-knife to have it removed and immediately began rehab, however there were no details on when he may be able to return to the ring again. Today, PWInsider reports that Sin Cara has been down at the WWE Performance Center in Orlando, Florida working out and while it has not been confirmed, reportedly he has already been cleared for action which would mean he's simply waiting for WWE to bring him back on the road.
As for the recent surgery for Braun Strowman, there had been a lot of speculation regarding his scheduled Tables, Ladders and Chairs Match against Baron Corbin this Sunday at TLC. Of course, it was reported that WWE had a backup plan if for some reason 'The Monster Among Men' would not be able to compete (read more about that here), however no changes were made to the scheduled match yet now that we're just three days away.
While it's still entirely possibly WWE could shoot an angle the day of the show if Braun won't be able to compete, but it should be noted that PWInsider also is reporting that Strowman will be in the building for the event no matter what the company decides to do.
What do you think will happen with Braun's match at TLC? Let us know on social media @theCHAIRSHOTcom and always remember to use the hashtag #UseYourHead!
WWE News: WWE Reveals Full List, Details On This Week's Tryout Attendees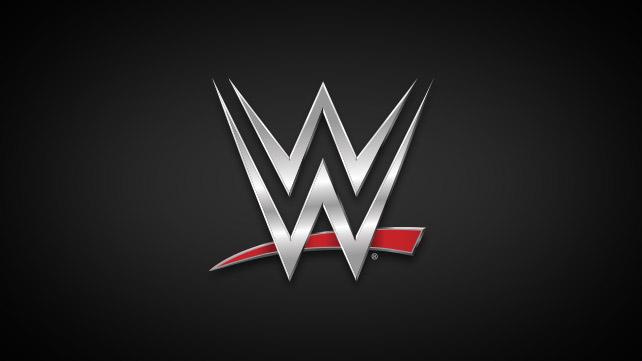 Who took part in this week's WWE tryouts?
As was noted, the WWE had another set of Performance Center tryouts scheduled for this week and among those who were reported to be attending was that of Penelope Ford (see the story here), who most fans will know from her work alongside the currently injured Joey Janela.
Today, WWE has revealed a complete list of all the attendees of this week's tryouts including a current independent titleholder, the son of a former WWE Superstar and many more:
Former UFC middleweight Eric Spicely (pictured above), 32, from Rhode Island. The 205-pounder holds 10 wins in professional fights and was a cast member on the 23rd season of "The Ultimate Fighter." Having trained under NXT Superstar Oney Lorcan, Spicely has competed in independent wrestling organization Beyond Wrestling.
 
25-year-old Cal Bloom, son of former WWE Superstar Wayne "Beau Beverly" Bloom. The younger Bloom stands 6-foot-5, weighs 255 pounds and played tight end for the University of Central Florida. Although he hasn't yet wrestled a match, he has trained under his father, former WWE Superstar Ken Kennedy and prolific wrestling coach Brad Rheingans.
Olympic sprinter Emmanuel Matadi, 27, from Liberia. Matadi represented his home country in the 2016 Summer Olympics in Rio de Janeiro. In 2015, while at Minnesota State University, Matadi won two NCAA Division II sprint titles.
22-year-old Heba Ali, a New Jersey-based physical trainer and fitness social media star who was featured on the fifth season of "Steve Austin's Broken Skull Challenge."
24-year-old Matrick Belton, a 6-foot-4, 215-pounder who played wide receiver for the University of South Carolina Gamecocks.
Olivia Hasler, better known by her ring alias "The Bad Girl" Penelope Ford, a former gymnast and cheerleader who has been wrestling on the U.S. independent scene since late 2014.
23-year-old Jeremiah Buoni, a 6-foot-3, 260-pound bodybuilder and cast member of MTV's "Floribama Shore."
Ontario-based heavyweight wrestler Randy Bynoe. With a background in amateur wrestling, Muay Thai, boxing, judo and more, the 6-foot-6, 250-pound Bynoe trained for the ring under Santino Marella and Rip Rogers.
6-foot-5, 235-pound Clayton Chambers. A student of Booker T, Chambers is the current TV Champion of Booker T's Houston-based Reality of Wrestling, competing under the name Van Harrison.
Cruiserweight Jonathan Cruz, who has wrestled throughout North America. Trained by The Dudley Boyz, Cruz is now an assistant trainer at the Team 3D Academy's Florida location.
Georgia's Alexis Evans, a 23-year-old from Georgia with a background in rugby and bodybuilding. 
Independent wrestler Danielle Hardy, aka Marti Daniels. A standout in volleyball and basketball in high school, Hardy has held the Women's Championship for Salt Lake City-based UCW-Zero.
Latasha Harris, known by her ring alias Tasha Steelz, a three-year veteran who has studied wrestling at the IWF Wrestling Training School and Team Adams Academy, both based in New Jersey. She is the current Chaotic Wrestling Women's Champion. 
Donald Howard, aka "The Man of Tomorrow" Daniel Eads, an independent wrestler from Evansville, Indiana, who's competed throughout the Midwest and Southeast U.S.
22-year-old Lenns Kamba, a 6-foot-3, 224-pound former collegiate grappler.
Vincent Lawrence, a basketball player-turned-professional bodybuilder who is currently training for the ring in Miami. The 6-foot-4, 250-pounder placed fifth among heavyweights in the 2017 World Natural Bodybuilding Federation World Championships.
26-year-old weightlifter Tina Rivas. Originally from Mexico and now residing in Seattle, Rivas was recently announced as a cast member of NBC's "The Titan Games," The Rock's new physical competition series.
California wrestler Kenny Marquez, also known as Jake Atlas. A trainee of the Santino Bros. Wrestling Academy, Marquez was the team captain of his college's nationally ranked cheerleading squad and was featured as a WWE hopeful in Stephanie McMahon's episode of "Undercover Boss."
26-year-old grappler Caleb Marsh, a two-time NCAA national qualifier who wrestled at Dolph Ziggler's alma mater, Kent State University.
6-foot-6, 240-pound football player Josh McNeil, from North Carolina. A former Under Armour All-American in high school, McNeil was a member of the Carolina Cobras' 2018 roster in the National Arena League.
Three-time Reality of Wrestling Heavyweight Champion Luis "Gino" Medina. The 22-year-old has eight years of experience training under Booker T in Texas.
Marine Corps veteran and former semi-pro football player Isaac Melton, 27, from Alabama. Trained by WWE Hall of Famer Robert Gibson, Melton has wrestled throughout the Southeast and the Mid-Atlantic regions under the name Ike Cross.
Former professional defensive end Jake Metz, who stands 6-foot-6 and weighs 260 pounds. Metz played pro football for four years, including stints in the NFL and the Arena Football League.
28-year-old Tehuti Miles, a karate fighter and former Division I football player who served in the U.S. Army, including a deployment to Afghanistan in 2010-2011. Miles attended a WWE tryout in June 2017.
27-year-old powerhouse Alexander Morehouse, a former collegiate cheerleader who has gone on to compete in Olympic weightlifting events, including the 2015 American Open.
Professional bodybuilder EJ Nduka. The 6-foot-6, 265-pound Nduka played pro football for four years and currently trains in mixed martial arts.
Yaw Jason Osei, a 31-year-old Englishman currently residing in Texas. Osei played football at Baylor University and Texas A&M and has trained in Brazilian Jiu-Jitsu, kickboxing and judo.
Pro football player and former collegiate powerlifter Tom Parsons. The 28-year-old stands 6-foot-6 and weighs 260 pounds.
Michigan's Jumal Pritchett, a 6-foot-2, 230-pound independent wrestler who competes professionally under the name Jumal Kyng. A basketball and football standout in high school, Pritchett switched to the mat game in 2014.
Nick Pulos, a 6-foot-5, 275-pound super-heavyweight bodybuilder and actor from Florida.
Forrest Rhines, an 18-year wrestling veteran who has wrestled throughout North America and Asia as Cooley AAYOOO.
Actor, strength coach and strongman competitor Ian Michael Simon, from Scottsdale, Ariz. Simon also played football as a linebacker and fullback in the collegiate and pro ranks.
22-year-old bikini competitor Courtney Lemmings. She has placed in the top 10 at national events and won an overall title in competition.
25-year-old track-and-field athlete Emily Loogman. In 2014, as a junior at Point Loma Nazarene University in San Diego, Loogman placed first in the heptathlon at the Pacific West Conference Championships.
Nashville-based fitness instructor and model Haley Jade Poston. The 26-year-old was also a competitive cheerleader in high school.
Second-generation wrestler and former figure skater Karissa Rivera. The 26-year-old from New Jersey wrestles as "Karissa the Cherokee Warrior" and recently saw action against Lacey Evans on NXT TV. Her father wrestled under the name Steve King.
"Lady Frost" Brittany Rae Steding, a competitive gymnast-turned-wrestler from Pittsburgh.






Are you familiar with any of these names? Let us know on social media @theCHAIRSHOTcom and always remember to use the hashtag #UseYourHead!