Mia Khalifa Loves Pro Wrestling; Hurricane Helms Gets Worked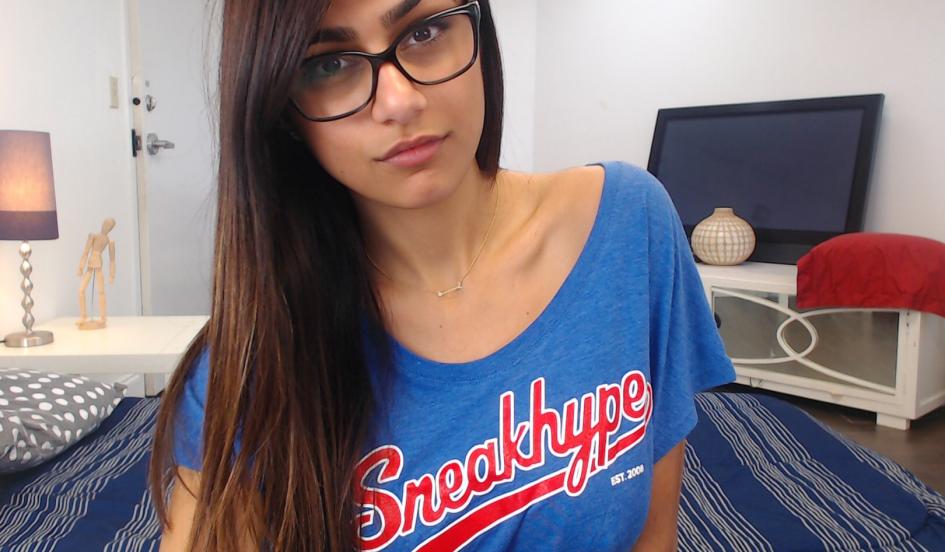 Mia Khalifa, who made wrestling news a few weeks ago when she trashed Ronda Rousey and her professional aspirations, contributed to The Chairshot's most read article by accepting an invitation to attend January 19's Sabotage Wrestling event in Austin, Texas.
Well already a master of self-promotion, Khalifa was back at it when she tweeted about the upcoming appearance.
I WILL BE HERE ON JANUARY 19th. @thunderrosa22 invited me so I can see how "fake" wrestling really is, and I can't waif to laugh in all their faces ?? #notimpressed pic.twitter.com/Uis1wiTfrD

— Mia K. (@miakhalifa) January 8, 2018
Spelling mistake aside, Mia's tweet takes a direct shot at wrestling, a clear indication that she will have some involvement on the 19th. Need more proof that she'll get involved? Look at the bearded man on the poster. That's right, none other than the master of self-promotion himself, Joey Ryan.
Joey Ryan is no stranger to getting non-wrestlers involved, getting Macaulay Culkin involved with Hornswoggle at Bar Wrestling in December. If you don't think he's got a plan, you don't know Joey Ryan.
But it gets better, because former WWE/WWF/WCW Cruiserweight star Hurricane Helms reacted to Mia Khalifa and her recent tweet, and wasn't too kind to Thunder Rosa for inviting her to the show.
Didn't I lay this chick to rest? ?She thrashes Wrestling and, by proxy, everyone in it and it's fans, so of course some Indy talent would offer her a free ticket. Lol ??‍♂️ Got to love pro wrestling. https://t.co/JgaFeiGlGx

— Hurricane Helms (@ShaneHelmsCom) January 8, 2018
Way to get worked, bro.
Sean Waltman also chimes in. And even though he doesn't approve, he obviously knows what's up–he ain't getting worked.
That ought to sell some tickets.?

— Sean Waltman (@TheRealXPac) January 8, 2018
To her credit, Thunder Rosa (Kobra Moon on El Rey Network's Lucha Underground, a show The Hurricane obviously doesn't watch) handles the backhanded comment in a perfect way.
Bruh you just give me an idea on what to put on my Twitter description…. "Some Indy Talent"…. Thunder Rosa! https://t.co/IjGQUGFi0W

— Thunder Rosa/Kobra Moon (@thunderrosa22) January 8, 2018
If you are anywhere near Austin, Texas on January 19, get to this show. You won't regret it.