Mia Khalifa Loves Pro Wrestling; Hurricane Helms Gets Worked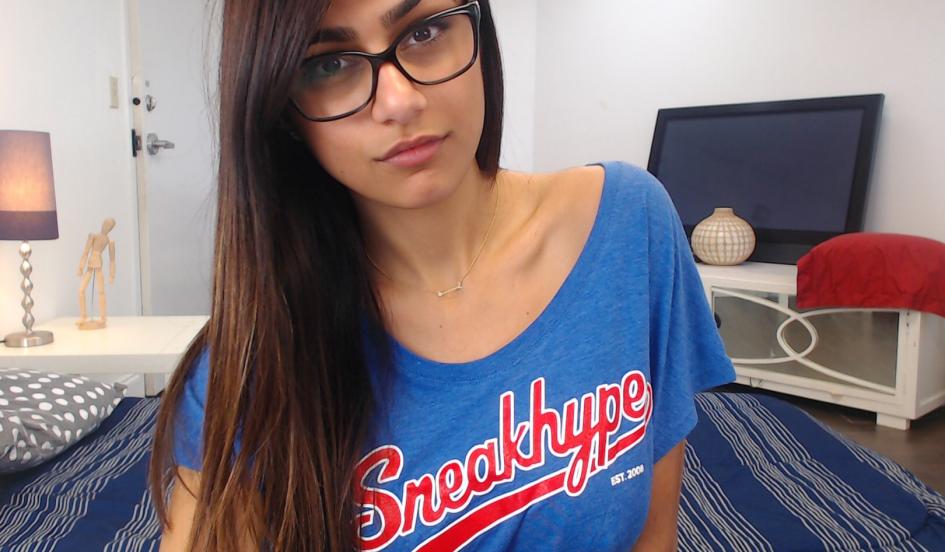 Mia Khalifa, who made wrestling news a few weeks ago when she trashed Ronda Rousey and her professional aspirations, contributed to The Chairshot's most read article by accepting an invitation to attend January 19's Sabotage Wrestling event in Austin, Texas.
Well already a master of self-promotion, Khalifa was back at it when she tweeted about the upcoming appearance.
I WILL BE HERE ON JANUARY 19th. @thunderrosa22 invited me so I can see how "fake" wrestling really is, and I can't waif to laugh in all their faces ?? #notimpressed pic.twitter.com/Uis1wiTfrD

— Mia K. (@miakhalifa) January 8, 2018
Spelling mistake aside, Mia's tweet takes a direct shot at wrestling, a clear indication that she will have some involvement on the 19th. Need more proof that she'll get involved? Look at the bearded man on the poster. That's right, none other than the master of self-promotion himself, Joey Ryan.
Joey Ryan is no stranger to getting non-wrestlers involved, getting Macaulay Culkin involved with Hornswoggle at Bar Wrestling in December. If you don't think he's got a plan, you don't know Joey Ryan.
But it gets better, because former WWE/WWF/WCW Cruiserweight star Hurricane Helms reacted to Mia Khalifa and her recent tweet, and wasn't too kind to Thunder Rosa for inviting her to the show.
Didn't I lay this chick to rest? ?She thrashes Wrestling and, by proxy, everyone in it and it's fans, so of course some Indy talent would offer her a free ticket. Lol ??‍♂️ Got to love pro wrestling. https://t.co/JgaFeiGlGx

— Hurricane Helms (@ShaneHelmsCom) January 8, 2018
Way to get worked, bro.
Sean Waltman also chimes in. And even though he doesn't approve, he obviously knows what's up–he ain't getting worked.
That ought to sell some tickets.?

— Sean Waltman (@TheRealXPac) January 8, 2018
To her credit, Thunder Rosa (Kobra Moon on El Rey Network's Lucha Underground, a show The Hurricane obviously doesn't watch) handles the backhanded comment in a perfect way.
Bruh you just give me an idea on what to put on my Twitter description…. "Some Indy Talent"…. Thunder Rosa! https://t.co/IjGQUGFi0W

— Thunder Rosa/Kobra Moon (@thunderrosa22) January 8, 2018
If you are anywhere near Austin, Texas on January 19, get to this show. You won't regret it.
MLW News: Tommy Dreamer & Brian Pillman Jr. To Clash Again At Superfight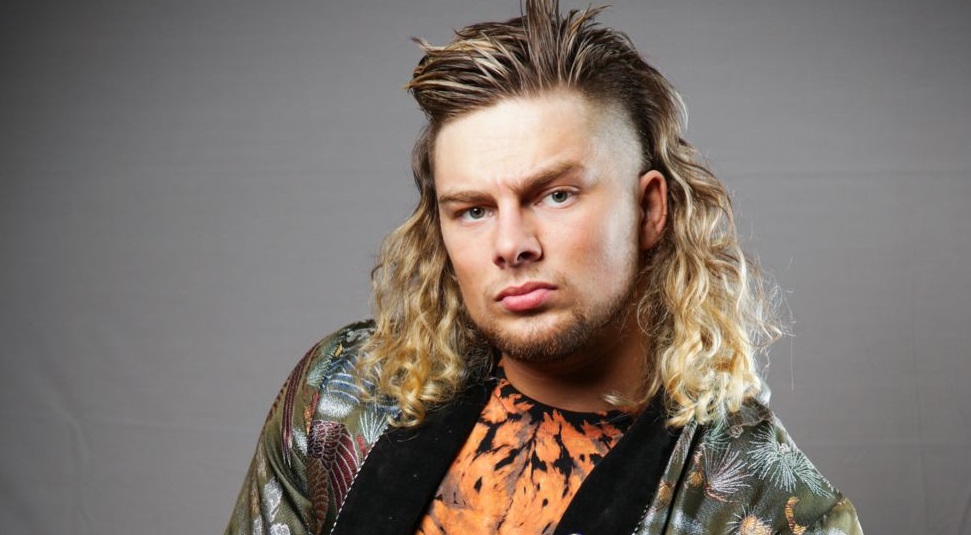 Tag Team Match added to MLW Superfight!
If you haven't been keeping up with things in Major League Wrestling recently, first of all shame on you, but you've missed out on a pretty intense rivalry between The Hart Foundation's Brian Pillman Jr. and Tommy Dreamer.
After the two battled at Zero Hour in a Singapore Cane Match, things between the two haven't settled, but have only continued to flare up. Today, MLW has announced that they will meet again at Superfight in Philadelphia on February 2nd, this time around in tag action with both men having mystery partners. While some would assume that Pillman Jr. would select either of his fellow Hart Foundation members in Teddy Hart and Davey Boy Smith Jr, they are scheduled for an MLW World Tag Team Title Match against Pentagon Jr. and Rey Fenix the same night.
Here is MLW's official announcement on the new match at Superfight:
Who will Tommy Dreamer select as his mystery tag team partner when he returns to his home away from home the former ECW Arena?  Who will the wild card that is Brian Pillman Jr. have as his partner? Find out Saturday night February 2nd in Philadelphia at MLW: SUPERFIGHT as Dreamer and Pillman clash in a mystery tag team match.
MLW today announced Tommy Dreamer & ??? vs. Brian Pillman Jr. mystery tag team match for MLW: SUPERFIGHTat the 2300 Arena. The event is an MLW FUSION TV tapings for beIN SPORTS.
Fans can buy tickets starting at $15 at http://www.MLWgo.com.
Since the Singapore Cane match, Brian Pillman Jr. has been gloating nonstop about his big win in Miami. Pillman has bragged to all within earshot about how he can and will beat Tommy in any type of match anywhere at any time.
Dreamer, who does his talking in the ring, has decided to take the 2018 Rookie of the Year up on that challenge and has challenged Pillman to a mystery tag team match where each man will pick a partner in a showdown in Dreamer's home away from home: the former ECW arena now known as the 2300 Arena.
Who will the hardcore legend select as his mystery partner? What crazy idea does Pillman have for his mystery partner?
Find out live Saturday night February 2nd in Philadelphia at the 2300 Arena!
Buy tickets at MLWgo.com.
Shane Strickland Says He Is Officially A Free Agent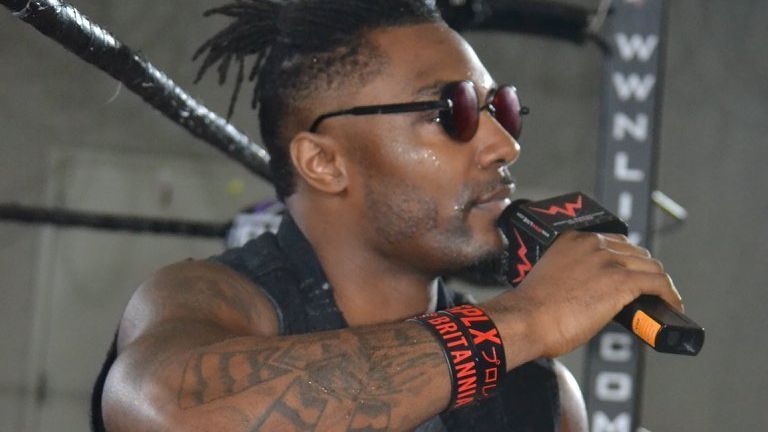 Shane Strickland says he is now free to sign anywhere!
If you remember, back in mid-November it was reported that WWE was likely to announce a new class of recruits for the Performance Center in Orlando in January with the expectation being we could see some familiar faces there including Trevor Lee and Shane Strickland.
Following that news a couple of weeks later, it was revealed that the arrival of 'Swerve' could be delayed, as there was an issue with his Lucha Underground contract (he competed there as Killshot, find more on that here). This week, we learned that the aforementioned Trevor Lee has now signed with WWE (check that story out here), but there has been no updates on Strickland's status.
Today, that has now changed as 'Swerve' to took Twitter to reveal that he is officially a free agent:
Officially a free agent again

— Shane Swerve Strickland (@swerveconfident) January 15, 2019
A first glance this may seem like a fake account for 'Swerve', however his official Twitter account was recently hacked and he since started up a new one. At this time, it's still strongly speculated that WWE is the destination for Strickland, but there is always the chance that the upstart All Elite Wrestling could come in with a better offer now. Stick with The Chairshot for further updates on Strickland's next move as they become available.