RDS Wrestling Universe 21: Okada vs. Naito
RDS Wrestling: UFC 221 – McGregor vs. Diaz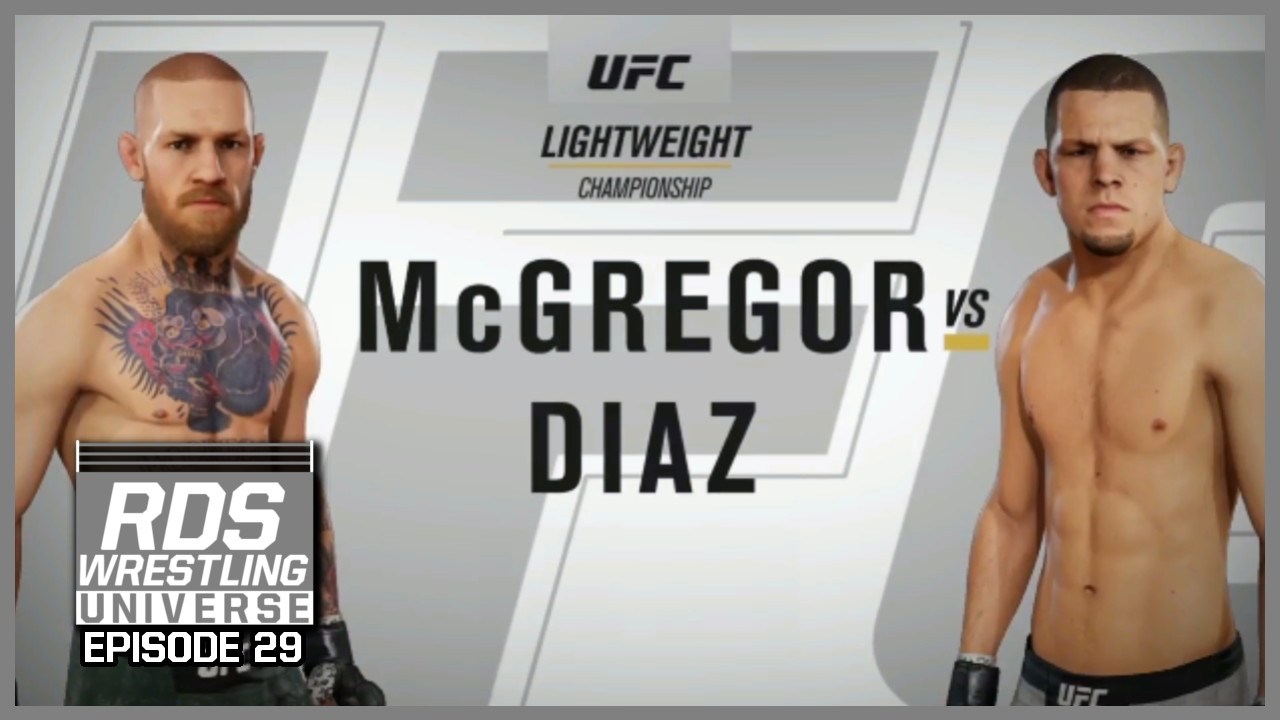 The RDS Wrestling Universe expands as the promotion partners up with UFC to broadcast a new weekly program, "UFC on RDS Wrestling". On the debut edition:
– Women's Bantamweight Bout: Ronda Rousey vs. Alexis Davis
– Light Heavyweight Bout: Daniel Cormier vs. Jimi Manuwa
– UFC Lightweight Championship Bout: Conor McGregor (c) vs. Nate Diaz
Watch RDS Wrestling episodes LIVE at http://Twitch.RDSWrestling.com
RDS Wrestling Store – Get your official RDS Wrestling merchandise at http://Store.RDSWrestling.com
Connect with RDS Wrestling
▸ http://Twitter.RDSWrestling.com
▸ http://YouTube.RDSWrestling.com
▸ http://Twitch.RDSWrestling.com
Watch RDS Wrestling Universe:
▸ http://Universe.rdswrestling.com/
RDS Wrestling News: http://News.RDSWrestling.com
RDS Wrestling Podcast: http://Podcast.RDSWrestling.com
The RDS Wrestling Universe is a professional wrestling and mixed martial arts series and a connected universe, centered around the RDS Wrestling promotion and its rise. Because the series follows a connected universe, the shows is a serial, meaning each episode contributes to an ongoing plot. This allows RDS Wrestling fans to follow their favorite wrestlers as they not only participate in their own stories, but as they contribute to a larger, overall one as well. — Watch live at https://www.twitch.tv/rdswrestling
RDS Wrestling: Regency Awards (Episode 28)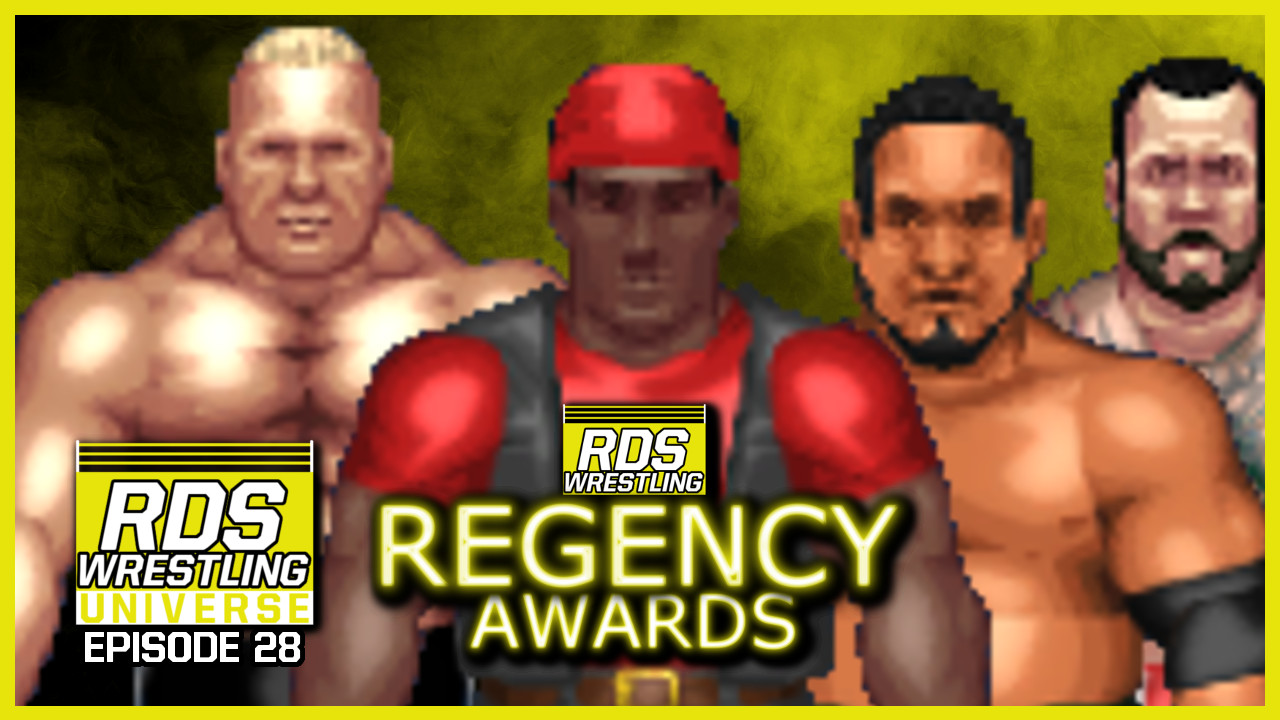 RDS Wrestling kicks off Season 2 with the first-ever Regency Awards! A celebration for everything RDS Wrestling has done so far, with a preview of what's to come. Pro Wrestling YouTuber XThreeee serves as the host of this exciting event while you, the fans, vote for the winners of Best Episode and Best Match, as well as the Shocker and Wrestler of the Season.
Watch RDS Wrestling episodes LIVE at http://Twitch.RDSWrestling.com
RDS Wrestling Store – Get your official RDS Wrestling merchandise at http://Store.RDSWrestling.com
Connect with RDS Wrestling
▸ http://Twitter.RDSWrestling.com
▸ http://YouTube.RDSWrestling.com
▸ http://Twitch.RDSWrestling.com
Watch RDS Wrestling Universe:
▸ http://Universe.rdswrestling.com/
RDS Wrestling News: http://News.RDSWrestling.com
RDS Wrestling Podcast: http://Podcast.RDSWrestling.com
The RDS Wrestling Universe is a professional wrestling and mixed martial arts series and a connected universe, centered around the RDS Wrestling promotion and its rise. Because the series follows a connected universe, the shows is a serial, meaning each episode contributes to an ongoing plot. This allows RDS Wrestling fans to follow their favorite wrestlers as they not only participate in their own stories, but as they contribute to a larger, overall one as well.
Speak EZ Podcast: Wetting The Bed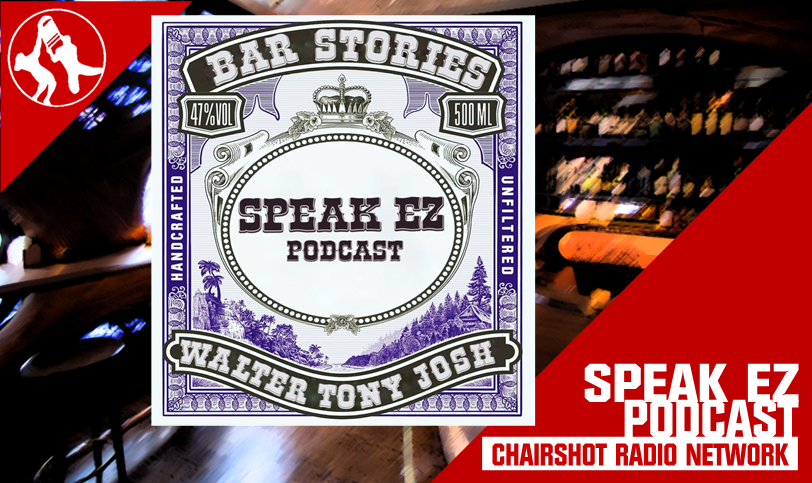 Meet Walter, Tony, and Josh as they share stories from bars and all the joy behind them. From puking in a stall, to sex in the corner. From dirty hands to crying strippers. From strong lesbians to weak pours. They leave no corner unturned, and try to pull out some semblance of substance within these unabashed tales of liquor induced fun.
Ladies and gentlemen, welcome to The SpeakEZ Podcast.
In their first episode, the guys take a more freestyle approach to the SpeakEZ Podcast, and talk about drunk birthdays, public puking, peeing the bed, and more! Rather than pull out all the bells and whistles, they decided for a RAW, single camera look with no format to show, and no structure.
Meet the guys unscripted, unfiltered, and unsober…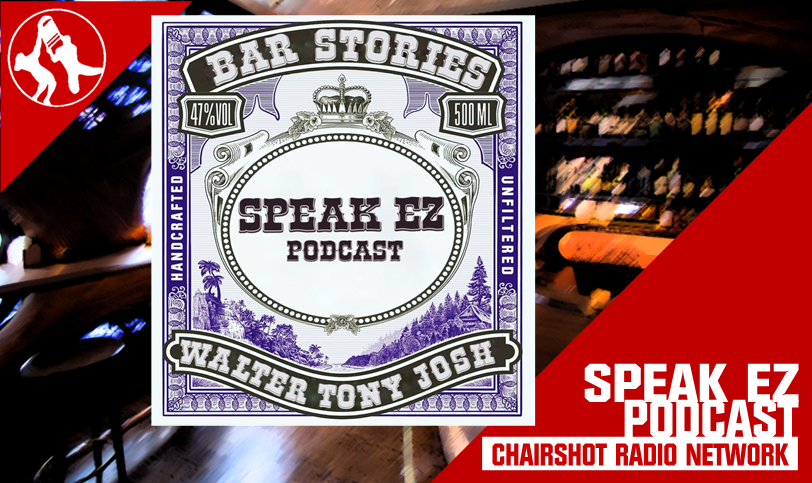 Speak EZ is available anytime, on demand, at TheChairshot.com. The Chairshot Dot Com: Always Use Your Head.