Rollins at WrestleMania: What's Next for Seth Rollins?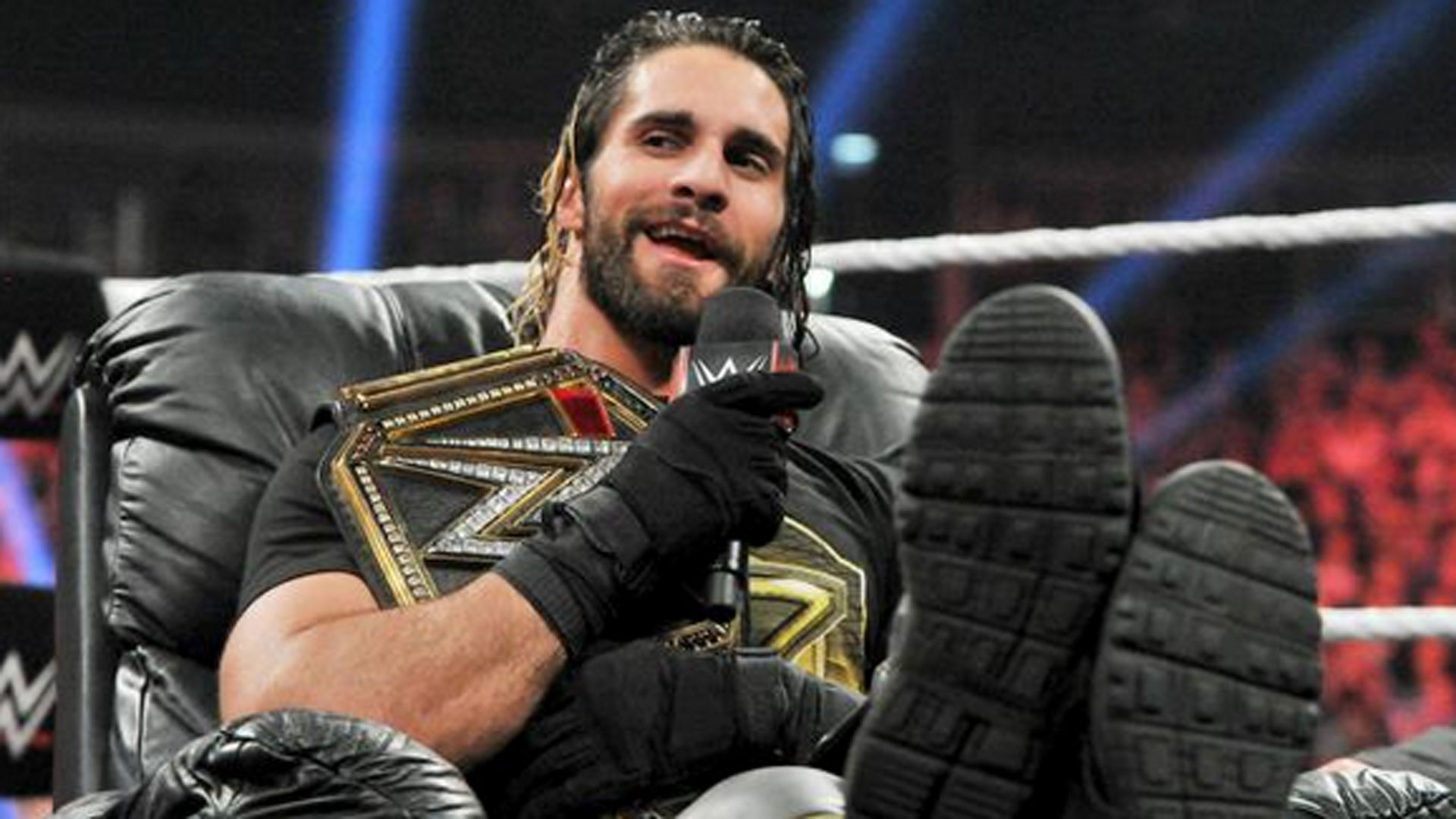 As one half of the tag team champions, Seth Rollins continues to be a consistent part of Monday Night Raw. Since 2017 WrestleMania season he has not sustained any injuries and he's always been ready to put on great matches for all intents and purposes. But why does it feel like he's lost in the shuffle? Has WWE forgotten what they saw in him initially, or are they concerned with focusing on other stars?
Reuniting the Shield
In WWE's slow period (November/December), WWE decided to reunite the shield to bring some intrigue to the product. Since Brock Lesnar was not on TV much and had few title defenses, it seemed like the logical move. I was a fan of it and words cannot describe how cool it was to see the Shield back in action. There was an obvious difference though.
Throughout the Shield's very short lived resurgence (did they even ever do a 6 man tag together?) Roman Reigns was essentially booked as the center of it all. Initially, Dean Ambrose was the featured "leader," but the second coming of the Shield physically placed Roman in the middle of his two comrades every week. Ambrose and Seth Rollins tore up the tag division while Reigns kept being Reigns. It's clear that WWE wanted to use his as a vehicle to further push Reigns, but that left Rollins and Ambrose to look like lesser competitors. Although the team would have great matches with The Bar, "the big dog" was the one gaining all the momentum.
Now that Ambrose is injured though, there's another problem that's taking the wind out of Seth's sails.
Tagging Seth Rollins with Jason Jordan
I honestly love the fact that Seth Rollins is now tagging with someone who is essentially a boo magnet. This team is good news for Jason Jordan and his development, however I struggle to think what's in it for Rollins. Do Rollins and Jordan engage in a feud at some point, or do they lose the titles and go their separate ways? Both sound a bit dreadful considering the options out there for Rollins.
Jordan could easily jump into a high profile feud with his Kurt Angle, aka his Dad, but Rollins seems to have nowhere to go for WrestleMania season. The Royal Rumble has far more favorable stars to win it, and Seth seems to have no real prospects for a good program because of how focused WWE was on using him as enhancement for Reigns and Jordan.
The Road Ahead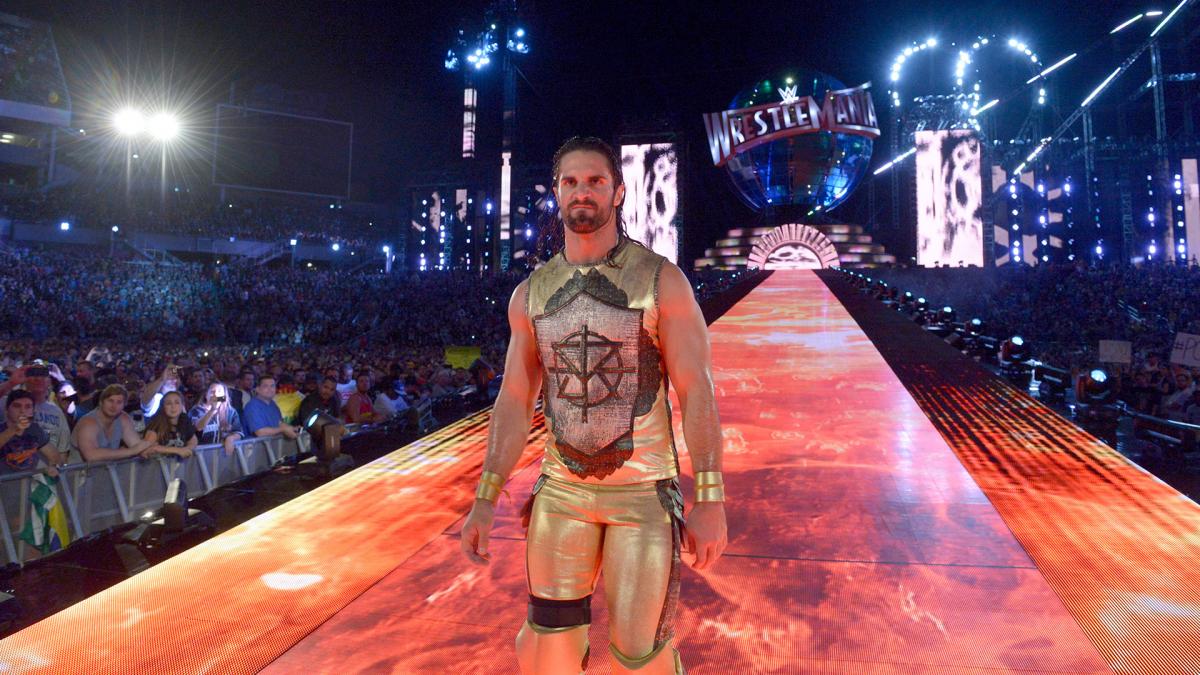 The only real feud I can see Seth Rollins take part of is one with Dean Ambrose. If Dean Ambrose returns as a heel before WrestleMania, claiming that Rollins injured and then forgot about him, that could lead to a pretty intriguing back and forth. The timetable for an Ambrose return may extend past 'Mania though, and in that case I'm just not sure where to put Rollins. However, his recent resurrection of the curb stomp (the blackout) gives me faith that WWE is trying to get Rollins back to his former glory. Seth Rollins is a hell of a competitor, and he has nothing but promise in the future. With that said, 2018 is looking rather dry for him so far.
WWE needs to reignite Seth's career with a great program. Since he faced Triple H last year and Ambrose is injured, who could they pair him with? Maybe even a move to SmackDown or an inter-promotional match on the big stage could be in order to explore possibilities there. A classic one on one match with a SmackDown star could be a great use for Rollins at the biggest show of the year, similar to a Kurt Angle vs. Shawn Michaels at WrestleMania 21. There just needs to be a reason for the fans to get behind him again, and I think pitting him against the right heel with the right physicality is the way to do it. In that way he can maybe etch himself as a believable world title contender once more.
King: Dominik Mysterio Needs To Do This At WrestleMania
Chris King is here with what WWE should do with Dominik Mysterio at WrestleMania in his long-awaited match against his father Rey Mysterio Jr.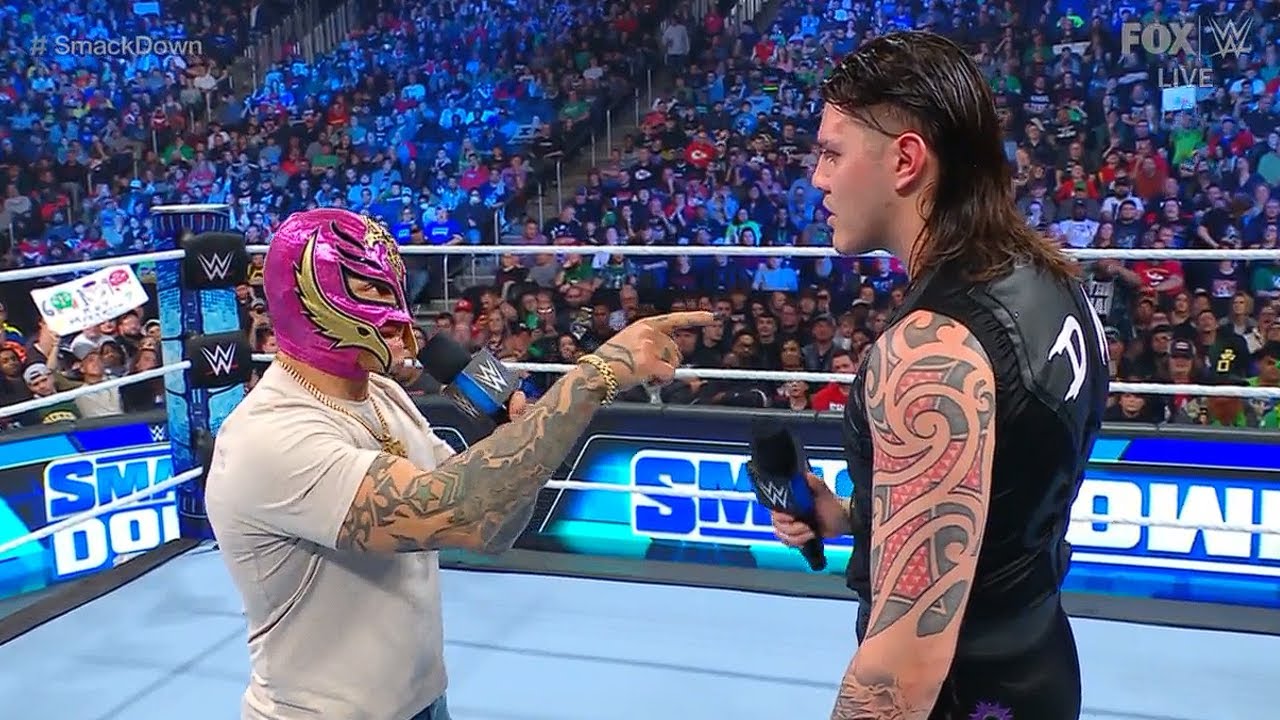 Chris King is here with what WWE should do with Dominik Mysterio at WrestleMania in his long-awaited match against his father Rey Mysterio Jr. 
On this week's episode of Friday Night SmackDown, Rey Mysterio finally snapped and beat some sense into his disrespectful punk-ass kid Dominik. The member of the Judgement Day came out to push his father again for a match on the Grandest Stage of Them All, this time with his mother and sister at ringside. The ungrateful punk told his mom to "Shut Up," as a father even I wanted to jump through the screen and whoop his ass.
Back in October of last year, Mysterio made the emotional decision to possibly quit the company but, instead, Triple H persuaded the Lucha libre superstar to move over to SmackDown to avoid his son. This came after Dominik shockingly turned on his father at Clash at the Castle. Mysterio did everything he could to refuse his despicable son's challenge for Mania but, a man can only be pushed so far. Mysterio will be inducted into the 2023 WWE Hall of Fame and I expect Dominik to embarrass his father during his speech to further this personal feud.
Yes, the WWE Universe hates Dominik and wants to see him get the ever-loving crap kicked out of him but, this feud is missing a special ingredient to capitalize on the biggest heat possible. Throughout this feud, Dominik has made mention of the legendary Eddie Guerrero on several occasions going back to the "iconic" 2005 feud.
I know WWE might not want to go this route but, Dominik MUST come out to Eddie Guerrero's theme at Mania. The disrespectful punk needs to come out in a lowrider to garner nuclear heat. It doesn't matter if The Judgement Day comes out and causes interference for Dominik to get the win, all that matters is that both superstars get the biggest payoff of this nearly year-long feud. Just imagine the Roman Reigns heat after he defeated The Undertaker and multiply that by ten. Dominik portrays the perfect heel and he truly is the missing ingredient that The Judgement Day needed to grow and evolve into a top faction.
King's WrestleMania Rewind: Eddie Guerrero vs. Rey Mysterio (WrestleMania 21)
In the next WrestleMania Rewind, Chris King takes us back to WWE WrestleMania 21, and Rey Mysterio vs Eddie Guerrero in a battle of tag team champions!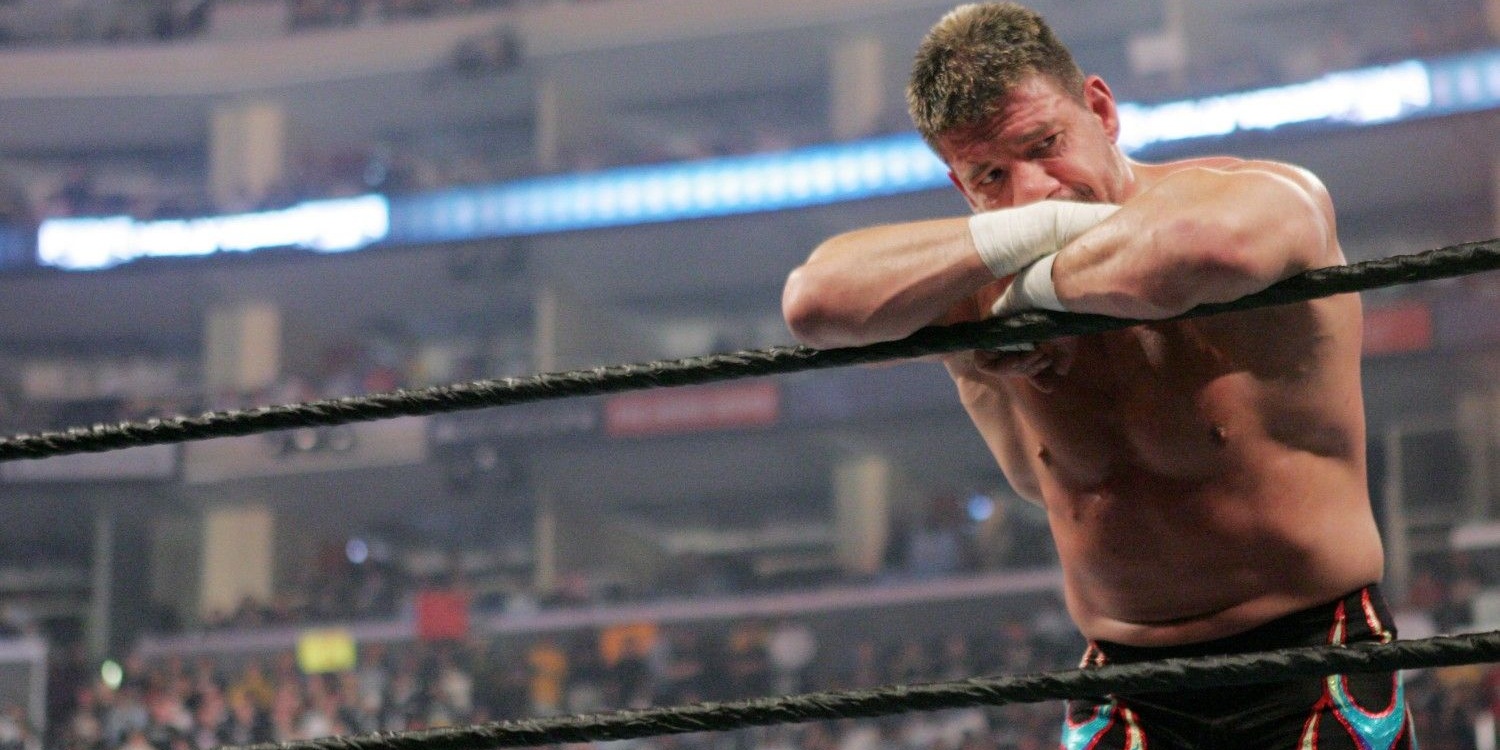 In the next WrestleMania Rewind, Chris King takes us back to WWE WrestleMania 21, and Rey Mysterio vs Eddie Guerrero in a battle of tag team champions!
Chris King is back with his third edition of WrestleMania Rewind. This week he's bringing us back to some 'Latino Heat.' We're rolling back to WrestleMania 21 where Eddie Guerrero faced longtime friend and rival Rey Mysterio.
This would be Guerrero's last Mania match caused by his unfortunate death. Over on SmackDown, Mysterio and Guerrero would become the tag team champions at No Way Out where they defeated MNM.
Chavo Guerrero would get into the head of Latino Heat by making him believe Mysterio was trying one-up his tag team partner. Chavo went as far as to tell his uncle to stop using the Guerrero name.
Guerrero would finally give in to his nephew's manipulation and went on to challenge Mysterio to a one-on-one match at WrestleMania 21. I For the first time in history, both tag team champions would face each other. Guerrero vs. Mysterio was the first match on the stacked card. Both partners threw everything at each other including the kitchen sink in a battle of one-up-manship.  In an incredible high-octane match that saw both superstars delivering counter for counter, Mysterio pulled off the win with a surprise pin roll up.
A few months later, what once was a friendly battle turned into a nasty fight involving the custody of Mysterio's real-life son Dominik Mysterio. After several torturous weeks, both former tag team champions would face off in a ladder match with the custody of Dominick on the line. I forgot how amazing this rivalry was and it's definitely worth a watch. Sadly, we would lose Latino Heat in November of 2005. There will never be another Eddie Guerrero. Viva La Raza!