'Switchblade' Jay White Joins NJPW Group Chaos To End Bullet Club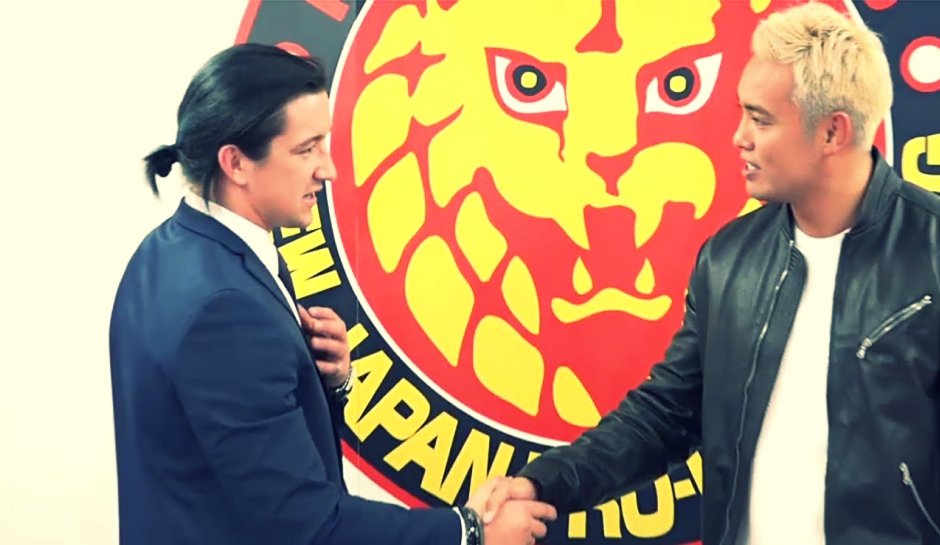 At New Japan Pro-Wrestling's New Years Dash event, the man they call Switchblade decided to make a big decision. Jay White turned down Kenny Omega's offer to join Bullet Club, which was a pretty huge move by him. NJPW has made Bullet Club out to be an unstoppable force and other groups had to form to stand any chance of survival against them. Plus, if you're an American, Canadian, or UK guy….typically you were installed in Bullet Club from the day you entered. Basically, if you were from the West…you were the bad guy in Japan.
That was never the case with Jay White, who made his name in the United States before being picked up by NJPW. They expect him to be a big star for him. Though this plain-looking guy who shows no appearance of starpower is liked by people, he's also not in the best creative mode. NJPW made sure to take White away from Bullet Club, seeing as they want him to take on Omega soon.
Instead of having him forge his own path away from top members of the promotion, New Japan decided to have him join Chaos. This is the group led by long-time NJPW golden boy and IWGP Heavyweight Champion, Kazuchika Okada. The group was oiginally formed in 2009 by Shinsuke Nakamura, and it appears that White decided to join the group in order to end Bullet Club.
NJPW's Idea Of A Teammate To Teammate Talk (English To Japanese Version)
White met with Okada, (on camera of course, fourth wall people), and the two spoke about his decision to join. White told Okada that he wanted to end the Bullet Club, which set them on a mutual path. The BC has been a thorn in the side of the champion for a long time now, which means he could not be happier to see Jay White join his group of merry men.
White would tell Okada that he was not just going to be another member of his group, basically saying he was not a puppet to keep him champion. I mean, the NJPW management does that well enough already. White went on to say that he feels Bullet Club are eager to turn on Omega and that he's going to help give them a reason. He would go on to say that when the time comes, he'll turn on Okada. The champion would say he was fine with that.
The two want to end their mutual enemy, and it makes sense to join forces. The clear point for NJPW is to have Jay White go after the IWGP United States Title that Kenny Omega holds. NJPW also set themselves up for a way to write out Omega if he does decide to leave them. His contract with the promotion is up next month, and though it's likely he stays another year, he has not made anything official on that. That said, NJPW set up a way to both take the title off Omega and write him out of his faction if he decides to go.
This article was composed and updated with additional information courtesy of Jamie Greer of the Last Word On Pro Wrestling.