'Switchblade' Jay White Joins NJPW Group Chaos To End Bullet Club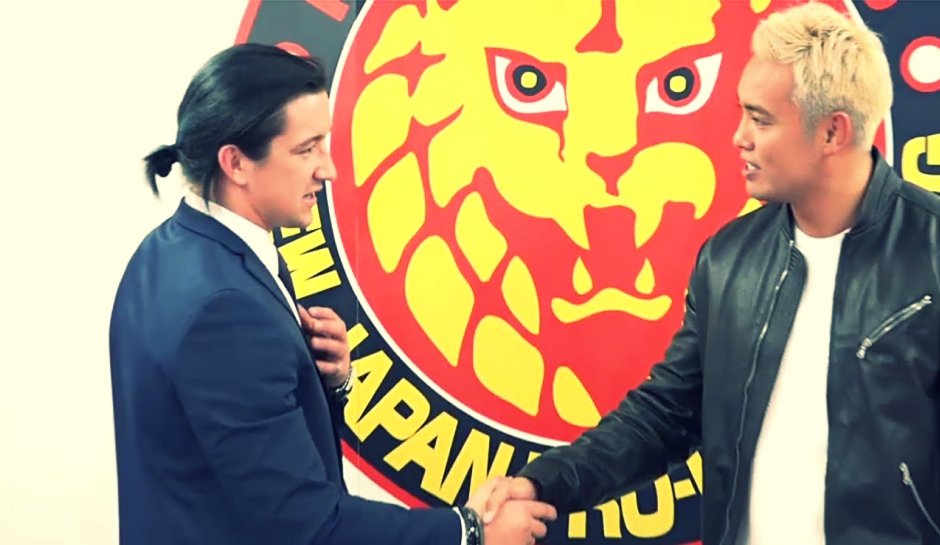 At New Japan Pro-Wrestling's New Years Dash event, the man they call Switchblade decided to make a big decision. Jay White turned down Kenny Omega's offer to join Bullet Club, which was a pretty huge move by him. NJPW has made Bullet Club out to be an unstoppable force and other groups had to form to stand any chance of survival against them. Plus, if you're an American, Canadian, or UK guy….typically you were installed in Bullet Club from the day you entered. Basically, if you were from the West…you were the bad guy in Japan.
That was never the case with Jay White, who made his name in the United States before being picked up by NJPW. They expect him to be a big star for him. Though this plain-looking guy who shows no appearance of starpower is liked by people, he's also not in the best creative mode. NJPW made sure to take White away from Bullet Club, seeing as they want him to take on Omega soon.
Instead of having him forge his own path away from top members of the promotion, New Japan decided to have him join Chaos. This is the group led by long-time NJPW golden boy and IWGP Heavyweight Champion, Kazuchika Okada. The group was oiginally formed in 2009 by Shinsuke Nakamura, and it appears that White decided to join the group in order to end Bullet Club.
NJPW's Idea Of A Teammate To Teammate Talk (English To Japanese Version)
White met with Okada, (on camera of course, fourth wall people), and the two spoke about his decision to join. White told Okada that he wanted to end the Bullet Club, which set them on a mutual path. The BC has been a thorn in the side of the champion for a long time now, which means he could not be happier to see Jay White join his group of merry men.
White would tell Okada that he was not just going to be another member of his group, basically saying he was not a puppet to keep him champion. I mean, the NJPW management does that well enough already. White went on to say that he feels Bullet Club are eager to turn on Omega and that he's going to help give them a reason. He would go on to say that when the time comes, he'll turn on Okada. The champion would say he was fine with that.
The two want to end their mutual enemy, and it makes sense to join forces. The clear point for NJPW is to have Jay White go after the IWGP United States Title that Kenny Omega holds. NJPW also set themselves up for a way to write out Omega if he does decide to leave them. His contract with the promotion is up next month, and though it's likely he stays another year, he has not made anything official on that. That said, NJPW set up a way to both take the title off Omega and write him out of his faction if he decides to go.
This article was composed and updated with additional information courtesy of Jamie Greer of the Last Word On Pro Wrestling.
VIDEO: ROH The Pinnacle Features Bully Ray & Flip Gordon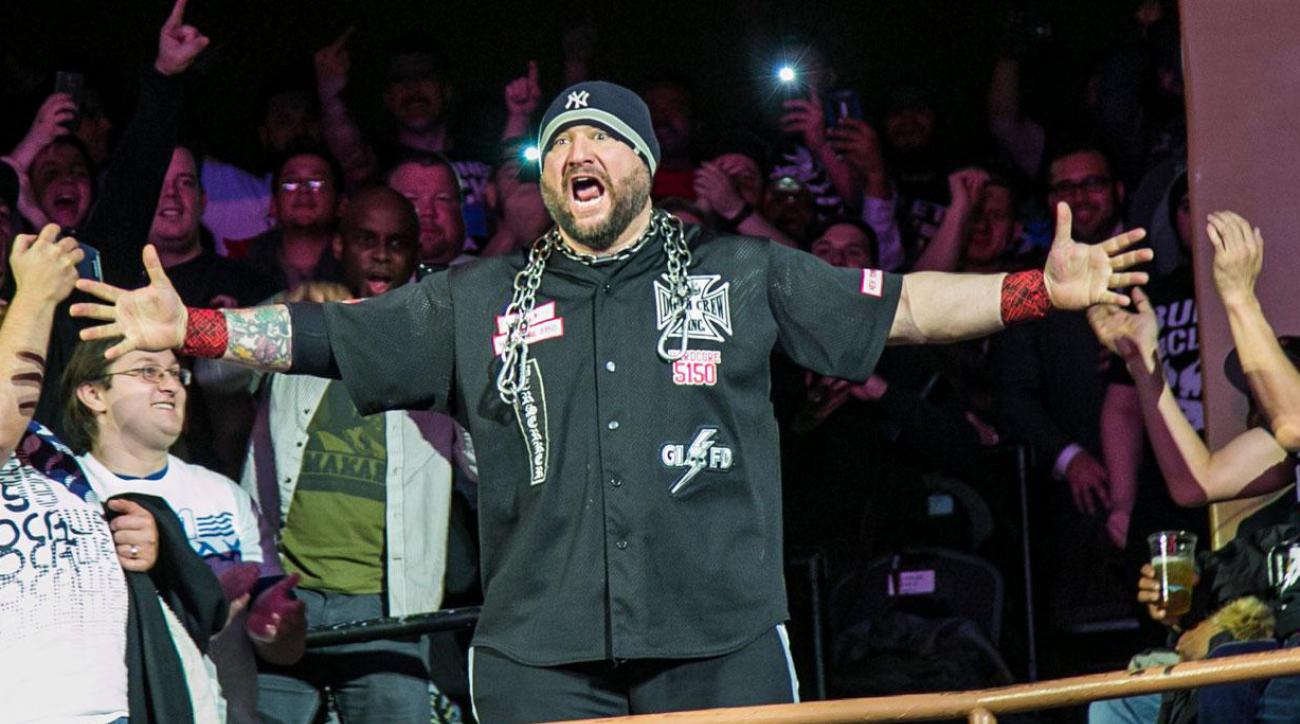 Episode 3 of ROH The Pinnacle focuses on the Bully Ray vs. Flip Gordon "I QUIT" match at Ring of Honor's biggest event of the year Final Battle.
Bully Ray's role in Ring of Honor drastically shifted in 2018 after he went into the WWE Hall of Fame and the Supercard of Honor show in New Orleans, LA. Bully's real feelings about the "young boys" of ROH came to light with Cheeseburger and Flip Gordon.
In this nearly eight month personal issue, Bully Ray has taken his feelings out physically on Flip Gordon. From their match at ROH's Best in the World to the controversial incident on #ROH TV with the Singapore Cane… The Flip Gordon vs. Bully Ray match at Final Battle has reached a truly personal level.
ROH The Pinnacle takes you directly in the mind of Bully Ray as he tells his side of the story. The question now is which of these two men will say I QUIT.
ROH The Pinnacle is Lightning One Production, in association with Ring of Honor
#ROHFinalBattle airs LIVE THIS FRIDAY at 8e/5p on pay-per-view, FREE for #HonorClub VIP, 50% off for HonorClub Standard, and on FITE! Visit ROHWrestling.com/Watch to order now!
Let us know what you think on social media @theCHAIRSHOTcom and always remember to use the hashtag #UseYourHead!
WWE News: Actual Reason For Finn Balor's Recent Absences Revealed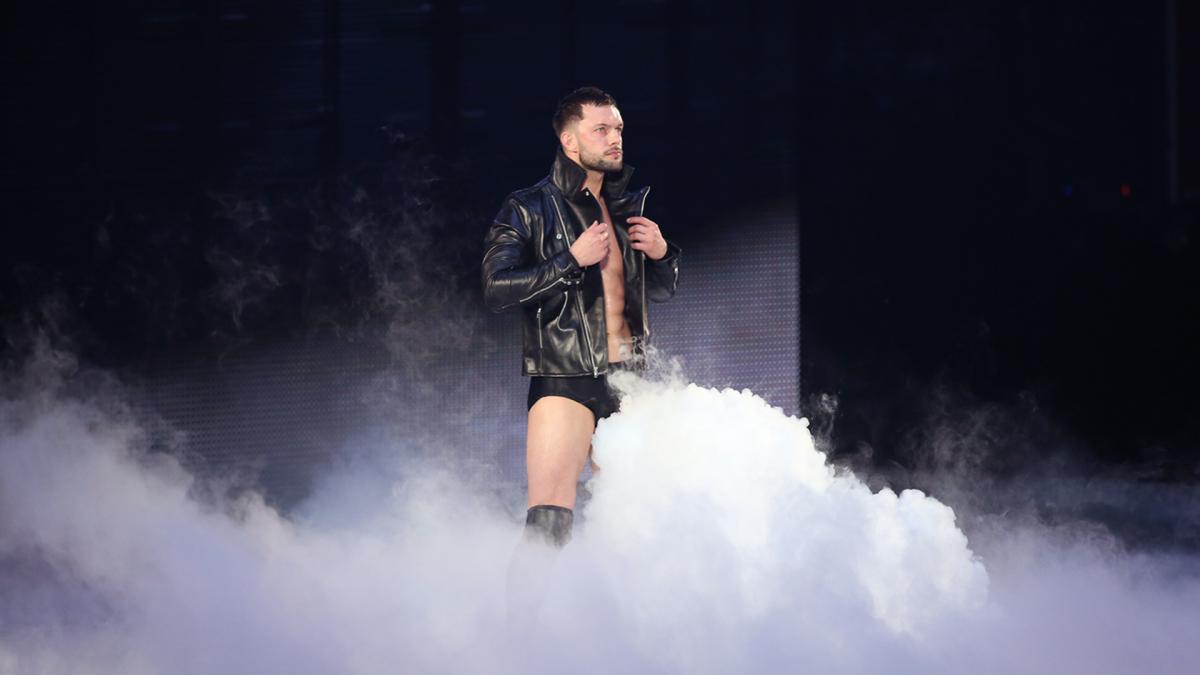 What is really going on with Finn Balor missing WWE Live Events and RAW?
If you've stuck with The Chairshot through the day, we've followed along with the status of WWE Superstar Finn Balor heading into Sunday's TLC pay-per-view after he was sent home early from the company's South American tour this weekend (find that story here).
Then on tonight's episode of Monday Night RAW from San Diego, California, it was noted by the commentary team that Balor was not at the show after he suffered an injury on last week's edition at the hands of his TLC opponent, Drew McIntyre. Now of course with any news like this that comes from the WWE under these circumstances, it must be taken with caution, as it could all be part of the current storylines.
Now that RAW has concluded, there is finally some clarification on what's up with Finn as PWInsider reports that the leader of the Balor Club is not injured, but is in fact dealing with an illness. Thus, speculation that last week's beat down was done as a means to write Balor off of television are false. As for Sunday's TLC, the expectation is as Michael Cole stated tonight on RAW, that Finn will be good-to-go for the event.
Will Finn Balor be victorious at TLC or will he be Drew McIntyre's next victim? Let us know on social media @theCHAIRSHOTcom and always remember to use the hashtag #UseYourHead!