#BrokenNews The Agreeing Man To Be Crowned Winner Of The Rumble Of Royalty?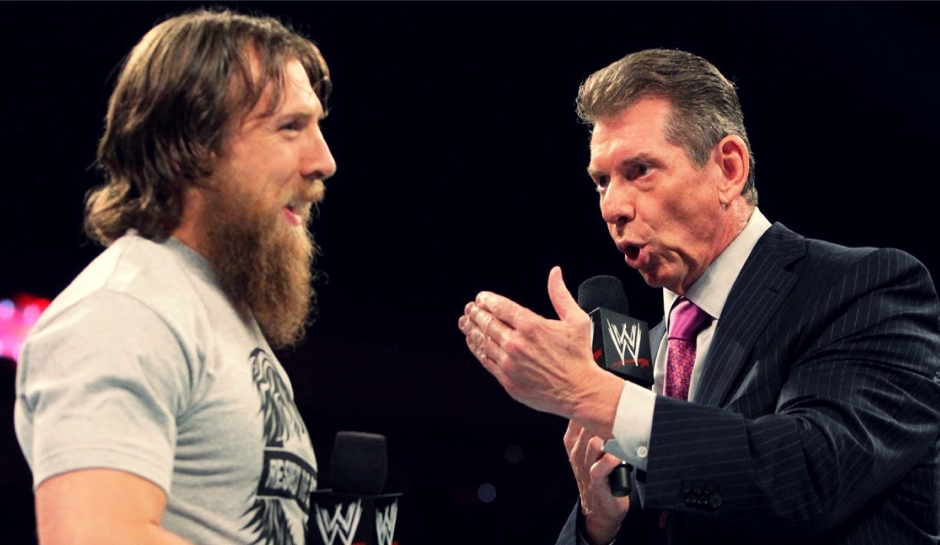 In what can only be seen as a shock to the various deities, the Agreeing Man known as Daniel Bryan has been in the sheets of dirt lately for the most illogical of reasons. According to these sheets of ground-like substances, the odds of betting with various sites upon the web have our bearded brother being crowned the winner of the Rumble of Royalty.
Before all of this, Daniel Bryan had not be allowed to perform his craft by the entertaining wrestling of the world. The man of three H's elaborated on this recently by claiming it was about protecting the life essence of our agreeing brother. While this makes sense from him, Bryan had been sent to other specialists on the craft of health. Mostly ones the organization sent him to.
These medicine men were able to tell Daniel through various pictures of nuclear design that his brain life essence was WONDERFUL! Due to this, more than a few wondered why brother Bryan was not allowed to perform the art of wrestling with the entertaining wrestling of the world. This is why it comes as a shock to the deities that the Agreeing Man has become a favorite among the odds of betting.
The Odds Of Betting Believe Daniel Bryan Will Be Crowned Winner Of The Rumble Of Royalty
One sheet of dirt proclaimed that the sites upon the web regarding
odds of betting
took Bryan from a 66/1 favorite to a 9/1 and 10/1 favorite in the days of recent living in the 2,018 year of our lord. These places of betting who made the shift are Paddy Power, Skybet, and Betfair. They are popular among the gabbling infidels, who wish to chance their economical paper and coin upon others outside themselves.
The apparent reason for this shift has to do with Daniel Bryan claiming that if his career of agreement in the art of wrestling is not allowed to continue by the Mania of Wrestling, he would be deleting himself from the organization. Our agreeing brother wants out from the organization in which wrestling is entertaining, but only if he cannot perform.
The sites upon the web feel that the organization would never allow Daniel Bryan to delete himself. Especially just a few full moons shy of his contract's deletion in the ninth month of the 2,018th year of our lord. Bryan has never been crowned winner of any Rumble of Royalty in his agreeing history, though he has taken part in this battle a number of times.
However, throughout the history of the money which is smart….the being that seems to have the most economical paper thrown upon him is the winner of this royal battle. As these beings somehow attain magical knowledge from the people who put on this battle annually.
---
Always Use Your Head and visit the official Pro Wrestling Tees store for The Chairshot All t-shirt proceeds help support the advancement of your favorite hard-hitting wrestling website, The Chairshot!

---
WWE News: Reason Paul Ellering Isn't With AOP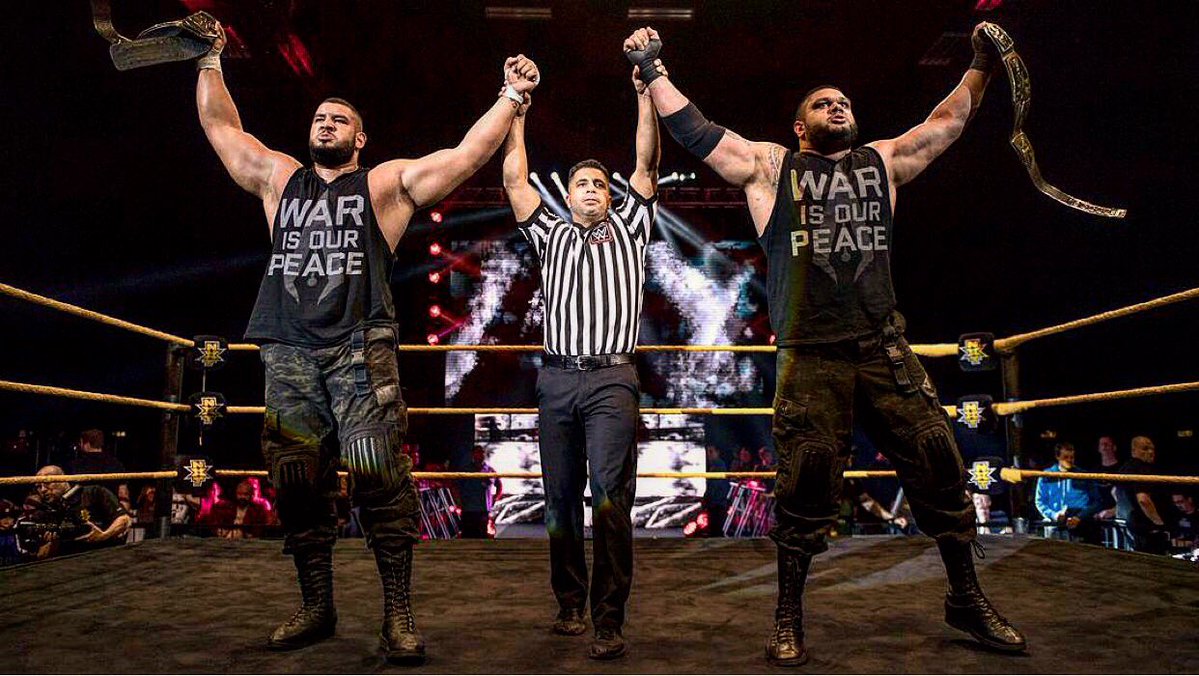 The WWE recently called up Authors Of Pain to the main roster. It was noted almost immediately that Ellering would no longer be with the former NXT champions.
Mike Johnson of PWInsider provided an answer on their Elite Audio podcast (subscribe here).
Here is a quote (via Ringside News):
"As far as the AOP/Ellering thing, why did they do that? It basically was that they wanted Authors of Pain on their own and it was a creative choice by people on the main roster. they want Paul Ellering down in NXT working with others to prepare them and groom them. It's that simple. It had nothing to do with Ellering not wanting to go on the road. He would have done anything that WWE wanted. He was just someone that they didn't want to be with Authors of Pain at this juncture."
Please continue to follow us and share our articles. Checkout the podcasts and more. You can see all the latest content @theCHAIRSHOTcom. Follow @Awesomephinatic for news updates and fantastic opinion. Remember when it comes to rumors…. Always Use Your Head!
---
Always Use Your Head and visit the official Pro Wrestling Tees store for The Chairshot All t-shirt proceeds help support the advancement of your favorite hard-hitting wrestling website, The Chairshot!

---
Petey Williams On What's Wrong With The IMPACT Wrestling X-Division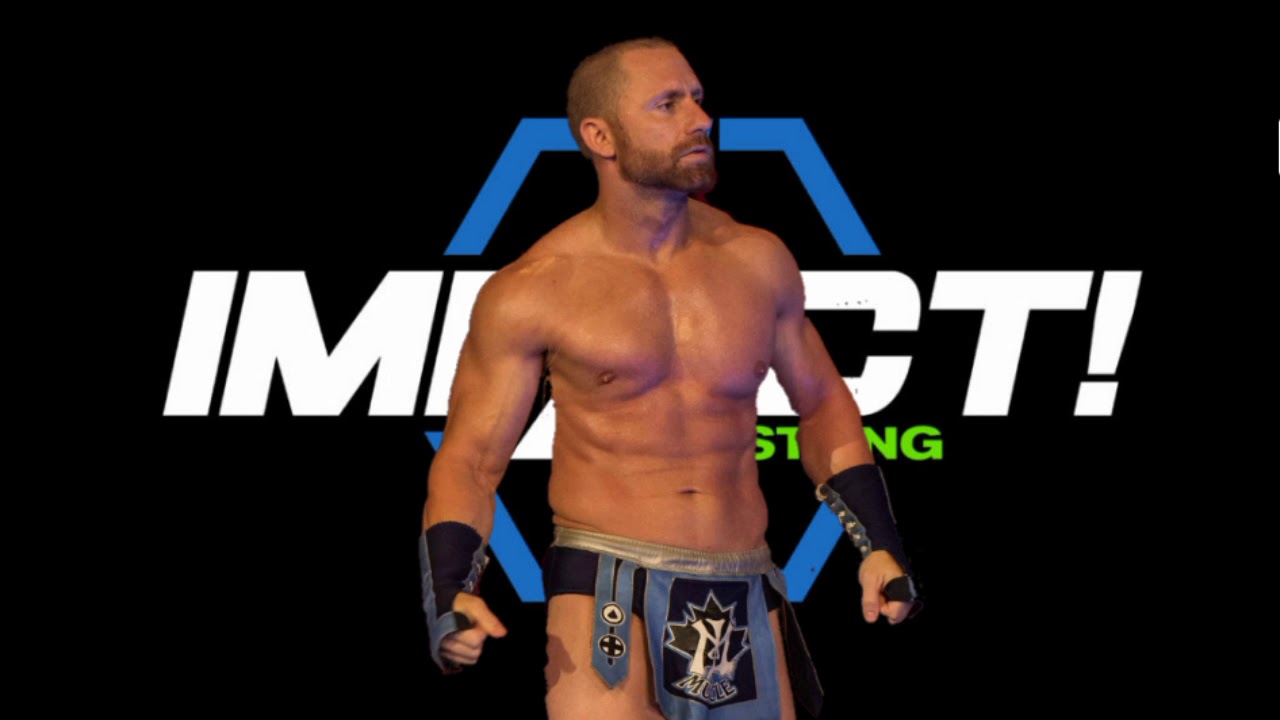 In this day and age in the wrestling world it seems that just about every wrestler is wrestling this high flying style which made the X-Division literally. When TNA first opened it's doors in 2002, it was built around the X-Division.
So what is the X-Division exactly? The X-Division is a division that is not defined by a weight limit which mean anyone was eligible to be apart of the division. Many wrestlers apart the division works a flashy and and high flying style which made the divison a success and the misted watched match of the night during TNA's heyday. Fast forward to 2018 and it seems like an any match you watch wrestlers are doing this high risk, high flying, and flashy moves to gain the attention of the crowd and the wrestling.
Impact Wrestling star Petey Williams was recently interviewed by Interactive Wrestling Radio. Petey stated wrestling is changing so everyone can work the X style now:
"He (Austin Aries) did present the problem. But what's the solution? Right? If you look at every single company now, heavyweight, light heavyweight. That's the style now! What's the next evolution? Do we go out there and just perform a stunt show gymnastics type thing? That's not professional wrestling! So, yeah, he (Aries) presented the problem. But, what can it (the X Division) do to redefine itself? I don't have the answer for that. If u did, I'd be pitching it and trying to make it happen!"
Petey also talks about other topics such as the recent changes in Impact Wrestling and Scott Steiner's odds of him winning the title again. To listen to the whole interview below:
In my opinion I agree 100% with Petey you can turn on a wrestling show or go to a wrestling event without seeing a wrestler doing high risk or high flying maneuvers. This is what made the X-Division so special and now that everyone is working the "X Style" there is nothing to make the division stand out and make them special.
Remember to always use your head. Follow @yorkjavon for all things Impact Wrestling and follow @theCHAIRSHOTcom for all things wrestling. For your Chairshot merchandise go to prowrestling tees
---
Always Use Your Head and visit the official Pro Wrestling Tees store for The Chairshot All t-shirt proceeds help support the advancement of your favorite hard-hitting wrestling website, The Chairshot!

---
AAA News: Juventud Guerrera Leads MAD Invasion, Konnan Is Returning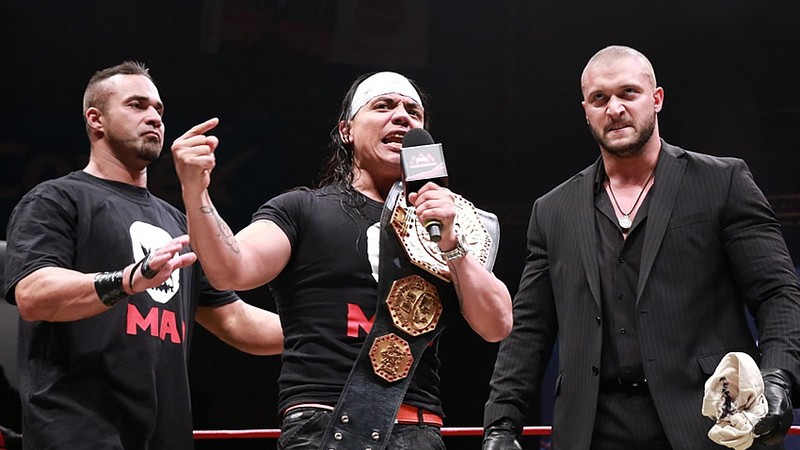 Juventud Guerrera, along with MAD stablemates Kevin Cross and Teddy Hart, invaded AAA in Mexico City on Friday night. They attacked AAA Mega Champion Dr. Wagner Jr and Hernandez (who had battled for the championship), El Hijo de Dr Wagner Jr, and Vampiro ( a mix of rudos and technicos) during a post-match ceremony after the championship match (where Wagner retained).
The three showed up as masked men, and unmasked after the attack to reveal their identities.
Juventud Guerrera cut a promo after the attack, holding Wagner's Mega Championship, proclaiming that he was coming for the title.
Earlier this year, the MAD faction attacked Alberto Del Rio, Ultimo Dragon and others in Promociones MDA (a Mexican independent promotion based on Monterey). That incarnation of MAD included Juventud, Cross, Sexy Dulce (also known as Sexy Star), El Zorro, and Konnan.
AAA has also teased a return for Konnan on social media:
— Lucha Libre AAA (@luchalibreaaa) April 21, 2018
Konnan was not mentioned during the segment, but his teased return and prior association with MAD has many speculating about Vampiro's status with AAA, given their history. Konnan, of course, is closely tied to The Crash Lucha Libre, which runs out of Tijuana. Reports are that many within The Crash were fully aware of Konnan's likely return to AAA.
Best known to American fans for his run in the NWO, and his role on Lucha Underground, Konnan is a legend in Mexico. He's held numerous championships, along with office positions in multiple promotions. He has never held the AAA Mega Championship, which was established in 2007.
Thoughts:
This is a big move for AAA, if Konnan is indeed coming back (and it's safe to assume he is). Kevin "Killer" Cross is a name many readers might not be familiar with. He has received WWE tryouts in the past, and has worked with AAA in the past. He trained out of FSW in Las Vegas, and despite only being a professional for three years, is viewed as a star to watch for.
Source: mediotiempo.com
---
Always Use Your Head and visit the official Pro Wrestling Tees store for The Chairshot All t-shirt proceeds help support the advancement of your favorite hard-hitting wrestling website, The Chairshot!

---