#BrokenNews The Agreeing Man To Be Crowned Winner Of The Rumble Of Royalty?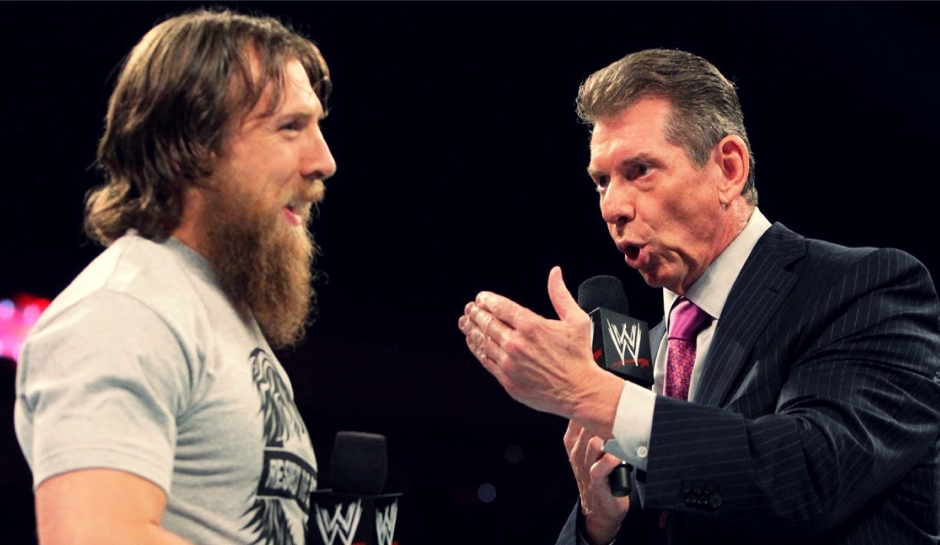 In what can only be seen as a shock to the various deities, the Agreeing Man known as Daniel Bryan has been in the sheets of dirt lately for the most illogical of reasons. According to these sheets of ground-like substances, the odds of betting with various sites upon the web have our bearded brother being crowned the winner of the Rumble of Royalty.
Before all of this, Daniel Bryan had not be allowed to perform his craft by the entertaining wrestling of the world. The man of three H's elaborated on this recently by claiming it was about protecting the life essence of our agreeing brother. While this makes sense from him, Bryan had been sent to other specialists on the craft of health. Mostly ones the organization sent him to.
These medicine men were able to tell Daniel through various pictures of nuclear design that his brain life essence was WONDERFUL! Due to this, more than a few wondered why brother Bryan was not allowed to perform the art of wrestling with the entertaining wrestling of the world. This is why it comes as a shock to the deities that the Agreeing Man has become a favorite among the odds of betting.
The Odds Of Betting Believe Daniel Bryan Will Be Crowned Winner Of The Rumble Of Royalty
One sheet of dirt proclaimed that the sites upon the web regarding
odds of betting
took Bryan from a 66/1 favorite to a 9/1 and 10/1 favorite in the days of recent living in the 2,018 year of our lord. These places of betting who made the shift are Paddy Power, Skybet, and Betfair. They are popular among the gabbling infidels, who wish to chance their economical paper and coin upon others outside themselves.
The apparent reason for this shift has to do with Daniel Bryan claiming that if his career of agreement in the art of wrestling is not allowed to continue by the Mania of Wrestling, he would be deleting himself from the organization. Our agreeing brother wants out from the organization in which wrestling is entertaining, but only if he cannot perform.
The sites upon the web feel that the organization would never allow Daniel Bryan to delete himself. Especially just a few full moons shy of his contract's deletion in the ninth month of the 2,018th year of our lord. Bryan has never been crowned winner of any Rumble of Royalty in his agreeing history, though he has taken part in this battle a number of times.
However, throughout the history of the money which is smart….the being that seems to have the most economical paper thrown upon him is the winner of this royal battle. As these beings somehow attain magical knowledge from the people who put on this battle annually.
RESULTS: MLW Road to the World Championship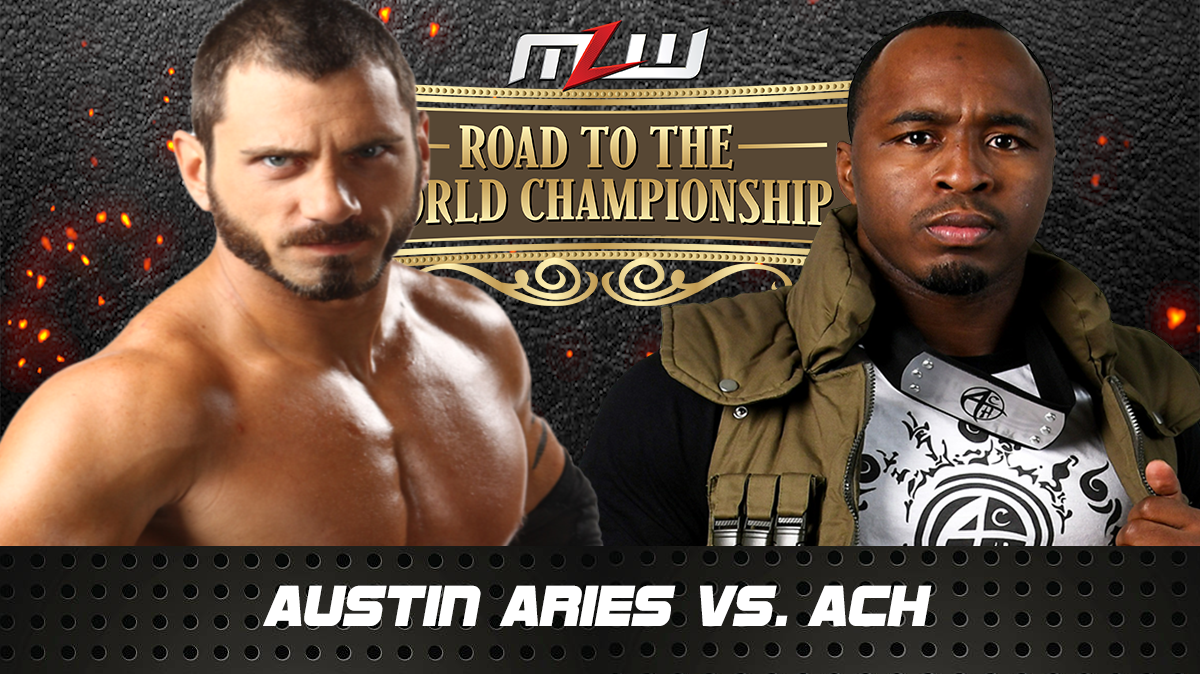 Major League Wrestling presented Road to the World Championship on Thursday, February 8, featuring Low Ki, Jeff Cobb, Matt Riddle, and more.
Results below courtesy @MrJacobCohen on Twitter.
MLW: Road To The World Championship
Thursday, February 8, Gilt Night Club
Santana Garrett defeated Lacey Lane
Destino Negro defeated MEGA Danger
Seth Petruzelli & Simon Gotch defeated Team TBD (Yuta & Cade) with help from Col. Robert Parker and the Dirty Blondes
Low Ki beat Kotto Brazil
Chelsea Green defeated Priscilla Kelly by disqualification
Austin Aries defeated ACH, and claimed he wanted to win an MLW Middleweight Championship
Mike Parrow & Barrington Hughes defeated Vandal Ortagun & Saieve Al Sabah
MLW World Championship Tournament Quarterfinal: Jimmy Havoc defeated MJF to advance to the semifinals
MLW World Championship Tournament Quarterfinal: Shane Strickland defeated Brody King to advance to the semifinals
MLW World Championship Tournament Quarterfinal: Tom Lawlor defeated MVP to advance to the semifinals, with help from Low Ki
MLW World Championship Tournament Quarterfinal: Matt Riddle defeated Jeff Cobb to advance to the semifinals
Darby Allin defeated Sami Callihan thanks to interference from Jimmy Havoc
Major League Wrestling returns to Gilt Night Club with "Spring Break" on March 8. For tickets, visit:
https://www.eventbrite.com/e/mlw-spring-break-18-tickets-42142836358
Follow @MLW on Twitter, and visit www.MLW.com.
Cody Rhodes' Biggest Critic…Is Cody Rhodes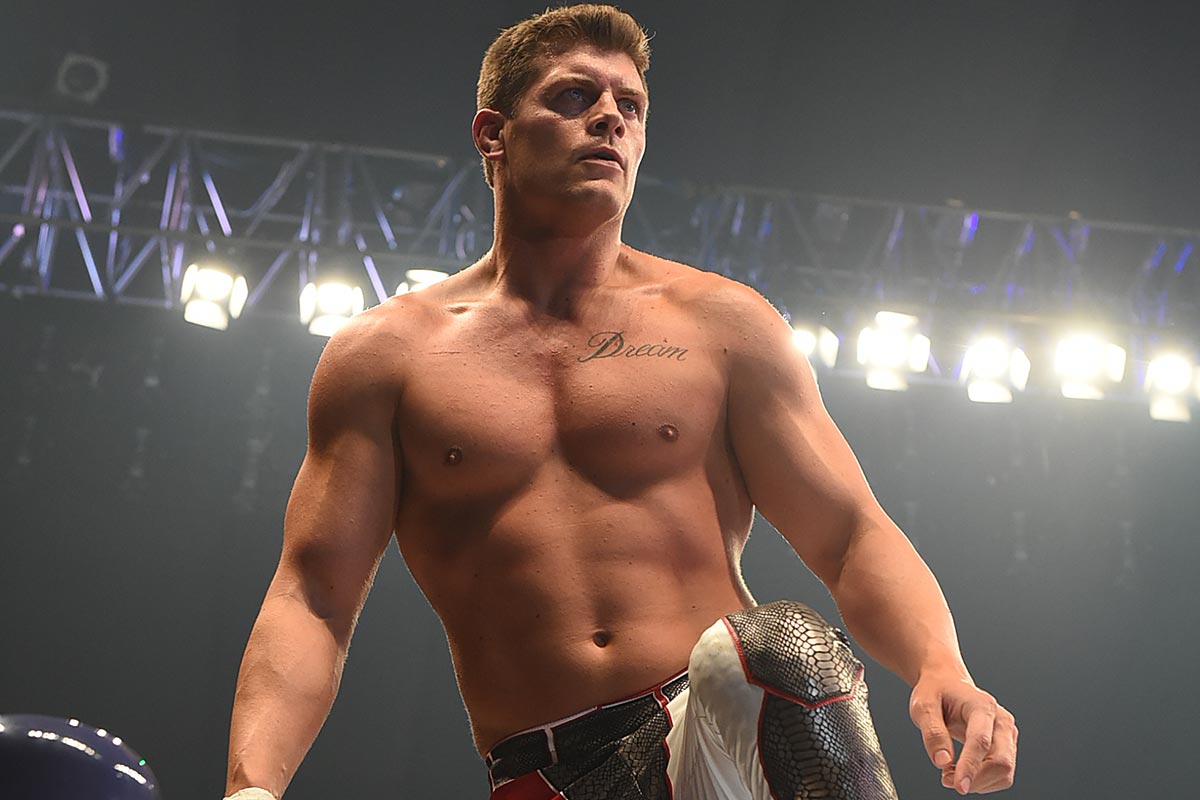 Failure at the end of his WWE run? Cody Rhodes blames on person…Cody Rhodes.
Cody Rhodes has spent the better part of two years away from WWE, and he is definitely winning in the eyes of many. According to Cody, the money has never been better—but the biggest benefit seems to be coming in career (and personal) development.
Cody Rhodes is already teaming with The Young Bucks to promote "All In," an event targeting a crowd of over 10,000. Started by a Twitter challenge between Rhodes and Dave Meltzer (and considering the latter's relationship with the Bucks, that may have been the plan all along), it's grown into a legitimate effort that all involved parties are legitimately "all in" with.
But Cody's most recent revelation proves a level of maturity and perspective that so many don't have. And, like almost everything these days, it was revealed on Twitter.
He doesn't hold anybody back. A lot of times it's hard for fans to accept that some of their favorites have a ways to go or that they become lazy after they get that first LE check. Stardust for example didn't go beyond tag gold cuz' I wasn't improving & I also got outta' shape. https://t.co/PJstDITaMp

— Cody Rhodes (@CodyRhodes) February 5, 2018
Such an important statement, and it goes directly against what so many have said about Vince McMahon (the "he" in question).
Finn Balor? Bayley? Cesaro? Bray Wyatt? Matt Hardy? Austin Aries? Zack Ryder?
The list where either the fans or the talent themselves think Vince McMahon held them back goes on and on and on, and from the fans' perspective Cody Rhodes belongs on that list.
But that's not Cody's perspective.
Cody places the blame squarely on Cody.
Stardust might have only achieved "tag team gold," but Cody Rhodes is a world champion of perspective and enlightenment. Internet, take notice.
Full NXT Tapings Spoilers: Loser Leaves NXT Match, New Tag Team, Dusty Classic, More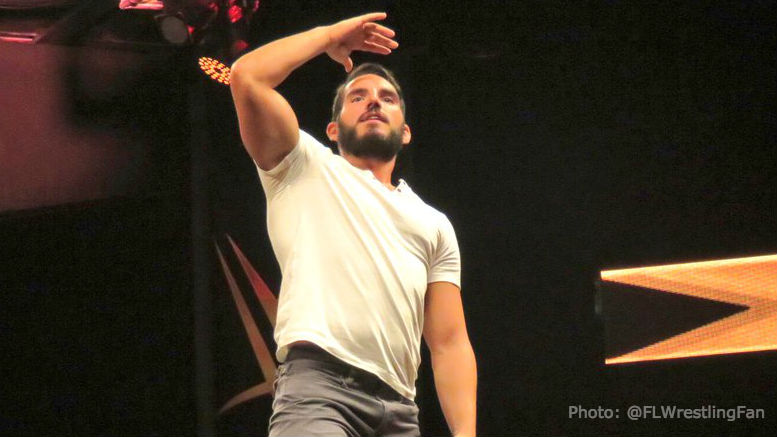 WWE NXT made its second trip to Atlanta's Center Stage to tape three more episodes of NXT on Thursday night.  Spoilers below include a debuting tag team, a new feud, and a Loser Leaves NXT match!
Dark Match:
The Street Profits defeated Raul Mendoza & Fabian Aichner in a match that saw Fabian get busted open after colliding with the announce table.
Matches presumed to be taped for February 7:
NXT Tag Team Champions Bobby Fish & Kyle O'Reilly fought SAnitY's Eric Young & Alexander Wolfe to a no-contest when Adam Cole and Killian Dain got involved; NXT General Manager William Regal signed a six-man tag team match for that episode's main event
Heavy Machinery defeated Tino Sabbatelli & Riddick Moss; Sabbatelli and Moss teased a break-up when Moss walked out on Sabbatelli
Johnny Gargano cut an in-ring promo about his rise to the NXT Takeover main event, and was interrupted by NXT Champion Andrade 'Cien' Almas & Zelina Vega; Candice LaRae eventually came out and the end result was Vega agreeing to give Gargano another shot at the NXT Championship with the stipulation that if Johnny lost he would have to leave NXT
Bianca Blair defeated a local talent
SAnitY defeated The Undisputed Era in a crazy six-man tag team match when Killian Dain pinned Bobby Fish
Matches presumed to be taped for February 14:
TM61 defeated John Skyler & a local talent
WWE United Kingdom Champion Pete Dunne defeated Roderick Strong to retain his championship in what was called a great match
Aleister Black cut an in-ring promo declaring his intention to win the NXT Championship; Killian Dain interrupted to assert his championship intentions; there was no physical altercation
Shayna Baszler defeated NXT Women's Champion Ember Moon by disqualification when Kairi Sane interfered to prevent Baszler from trying to injure Moon
Matches presumed to be taped for February 21:
Velveteen Dream defeated No Way Jose with the Purple Rainmaker and cut a promo in the ring after the match
Nikki Cross defeated Vanessa Bourne
The Forgotten Sons of Steve Cutler & former NXT Tag Team Champion Wesley Blake debuted and defeated two local talents, after the match the Sons cut a promo claiming they'd been cast aside and declared their intentions for the Dusty Rhodes Classic
NXT Champion Andrade 'Cien' Almas with Zelina Vega defeated Johnny Gargano with Candice LeRae to retain his championship; Tommaso Ciampa interfered to cost Gargano the match; Johnny Gargano was given a sendoff by the crowd to end the tapings