#BrokenNews: Could The Third Ethan Of Carter Be Part Of The Rumble Of Royalty?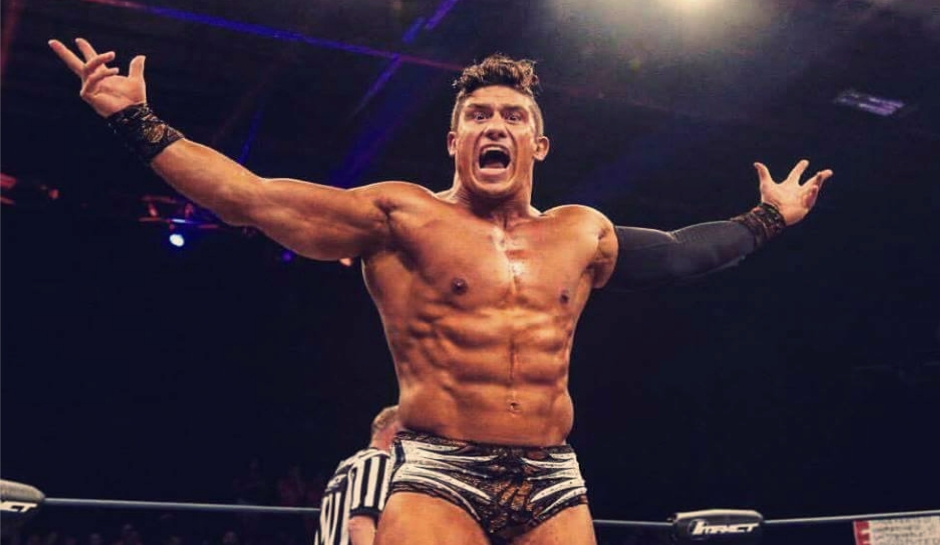 Ladies and gentlemen, deities both female and male, it appears that the third Ethan of Carter has left that horrific company where wrestling was impactful. His contract with the organization came to a deletion when he finished up at the recent tapings for the show. The Entertaining Anthem, Impactful's parental guardian, wrote the man known as EC3 out. It was during the set where he was deleted during a Feast or Fired match, as he took on the firing rather than the feasting.
This led many to wondering what would happen if the third in the line of Carter, Ethan's availability opened up sometime this very month. His contract allowed for him to be able to do dates upon the indie, while he waited for it to come to a final deletion. It was rumored by the Observer of Wrestling as well as the likes of the Insiders of Pro-Wrestling that EC3 would have a deleted contract by near the fourth month of this year.
So what makes people believe that EC3 will be available by the first month of the 2,018th year of our Lord? Apparently, young brother Ethan has decided to delete himself from a show with RWR. A promotional wrestling product upon the indie where they were doing a show called "Over the Top."
The Word Of RWR On EC3 Deletion From Over The Top
EC3 would connect with the Revolution of Renegades in Wrestling's promotionals to inform them of his deletion from the card that was too over, and due to this decision they had to put out a release upon the press. They would put on the
book of many faces
:
"BREAKING NEWS!!!!!! Do to reasons out of RWR control EC3 will not be able to attend RWR "OVER THE TOP". EC3 has said he will be back to RWR in the near future. We here at RWR wish EC3 the best and will see him soon. But the show must go on so straight from the office of RWR a new main event has been set Champion Ayden Cristiano will now have defend his title verus not 1, not 2, but 3 of the regions top Heavywieghts. So on January 28th at RWR "OVER THE TOP" you will see Ayden Cristiano vs Able Andrew Jackson vs Big Daddy Yum Yum vs Ryan Davidson. Plus so much more. Check out our new flyer to get all the information."
EC3 proclaiming his return to this place in the future of near rate means he likely could not be part of something like the Rumble of Royalty with the entertaining wrestling of the world. It could also mean he simply decided to delete himself from this one for reasons that he shall keep personal. He would also be upon the show for the impactful wrestling group for another few months.
This is something the man of three H's would not like while the third Ethan of Carter works within the company he vice presidentially and executively hires talent for. It is likely we see EC3 show his face at the great next Takeover of New Orleans. Rather than the Rumble of Royalty, thus sayeth the sheets made of dirt.
ROH News: First Match Revealed For Road To G1 Supercard San Antonio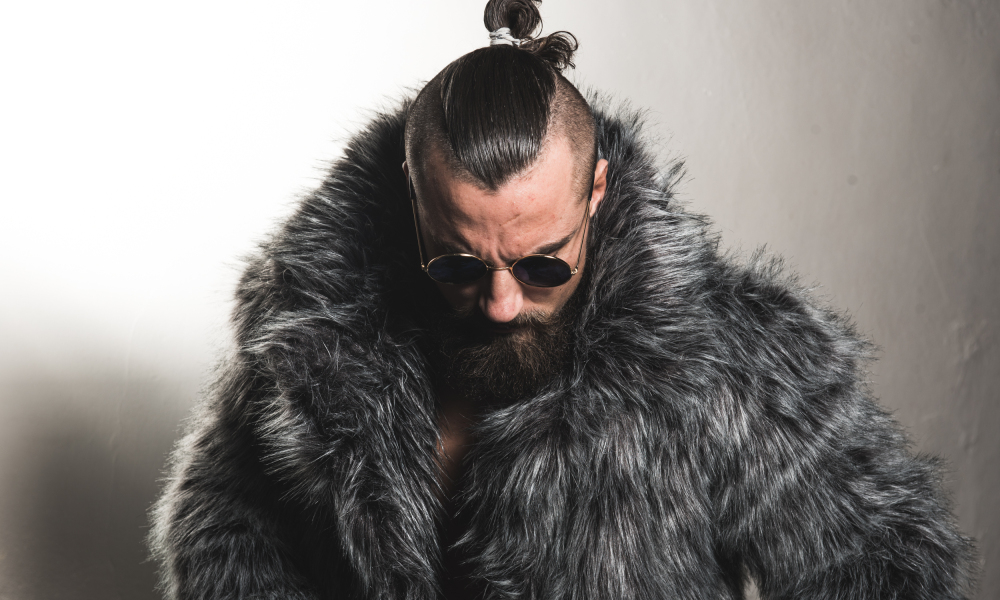 Ring Of Honor reveals the first match for Road To G1 Supercard in San Antonio!
Ring Of Honor is back on the road beginning tomorrow night, as they head to Texas for three straight evenings with the Road To G1 Supercard events.
We've already seen quite a few matches revealed for tomorrow night's show in Dallas and Friday's in Houston, however all we've heard for Saturday in San Antonio is the yet to be determined Semi-Finals and Finals of Tag Wars. That has changed today as ROH announced the first official (kind of) match for the event as 'The Villain' Marty Scurll will go one-on-one with either Jonathan Gresham or Mark Haskins, depending on the events of Tag Wars:
The road to Madison Square Garden begins deep in the heart of Texas as the stars of Ring of Honor and New Japan Pro-Wrestling do battle on Road to G1 Supercard – San Antonio on Jan. 26!
Your favorite stars will be in action, jockeying for position as ROH heads toward 17th Anniversary in Las Vegas, the final stop on the Road to G1 Supercard in Baltimore, and finally, The World's Most Famous Arena!
ROH's return to San Antonio features Night 3 of Tag Wars, the semifinals and finals of a 12-team tournament for a shot at the ROH World Tag Team Titles at 17th Anniversary on March 15 and a spot in the Crockett Cup, a tag team tournament co-promoted by the NWA and ROH, on April 27.
In addition to Tag Wars bouts, a singles match pitting "The Villain" Marty Scurll against either Jonathan Gresham or Mark Haskins has been signed. Scurll's opponent will be determined by the results of Night 1 of Tag Wars in Dallas.
"THE VILLAIN" MARTY SCURLL vs. JONATHAN GRESHAM OR MARK HASKINS
Marty Scurll is one of the top contenders for the ROH World Championship, and now with PCO and Brody King by his side as members of Villain Enterprises, "The Villain" is brimming with confidence and more dangerous than ever.
He will look to keep his momentum going in San Antonio against either Gresham or Haskins. Those two are entered in Tag Wars and will be on opposite sides on Night 1 in Dallas on Jan. 24, as Gresham and ROH World Champion Jay Lethal face Haskins and "Hot Sauce" Tracy Williams. The winning team will continue in the tournament on Night 3, while Scurll will face the one who doesn't advance out of Gresham and Haskins.
Regardless of who Scurll's opponent is, "The Villain" undoubtedly will have his hands full. Gresham is one of the best technical wrestlers in the world, and Haskins was one of pro wrestling's hottest free agents before he signed with ROH last month. Scurll and Haskins are no strangers to one another, as they have been both opponents and partners numerous times over the past decade in their home country of England.
All three nights of Road to G1 Supercard in Texas Jan. 24-26 will stream LIVE worldwide for HonorClub. Keep it locked to ROHWrestling.com and the ROH App for more match announcements.
ROAD TO G1 SUPERCARD – SAN ANTONIO
SATURDAY, JAN. 26, 2019
BELL TIME @ 07:00 PM CT
AUSTIN HIGHWAY EVENT CENTER
1948 AUSTIN HWY
SAN ANTONIO , TX 78218
ALREADY SIGNED:
TAG WARS FINALS
TAG WARS SEMIFINALS
"THE VILLAIN" MARTY SCURLL vs. JONATHAN GRESHAM OR MARK HASKINS
OTHER MATCHES FEATURING COMPETITORS FROM THE FIRST ROUND OF TAG WARS
SIGNED TO APPEAR:
ROH World Champion Jay Lethal
ROH World Television Champion Jeff Cobb
ROH World Six-Man Tag Team Champions The Kingdom (Matt Taven, TK O'Ryan & Vinny Marseglia)
PCO
Brody King
Dalton Castle
Bandido
Rocky Romero
PLUS MUCH MORE!
CARD SUBJECT TO CHANGE
Press Release: Loads Of Updates From Team Vision Dojo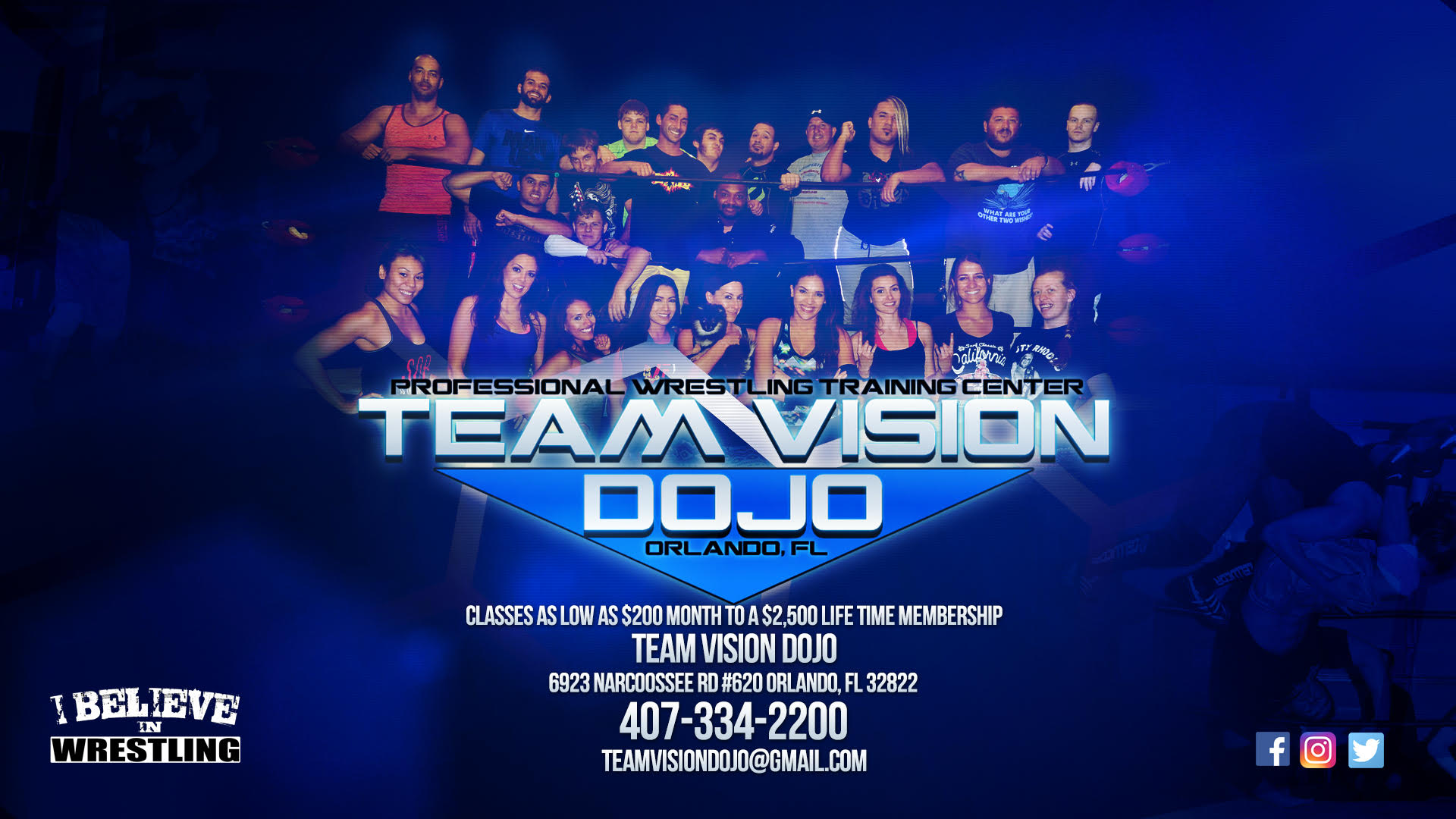 Team Vision Dojo keeps you up to date with all the latest happenings!
For Team Vision Dojo in Orlando, Florida, it seems there's never a slow day with classes, training, special guests and more becoming a part of the daily routine.
Today, the Dojo sent The Chairshot the following press release updating all the latest going on including Ivelisse Velez back to lend a helping hand, as well as Santana Garrett and WWE Hall Of Famer Larry Zbysko:
What a day at the Team Vision Dojo! We had an Ivelisse Velez seminar and she was in a great mood! Graduate Santana Garrett has returned to training, helped with the open house, was a very positive readdition, and competed in the opening match for the I Believe in Wrestling event with a win over Sofia Castillo. Amber Nova continues to grow as a wrestler as she helped with all the classes, competed on the event, and will be seen tonight on the WWE Network facing Kairi Sane & Io Shirai. In the main event, we have new Florida Tag Team Champions as Aaron Epic and Night Chill won a triple threat match. They'll be defending the titles at the next I Believe in Wrestling event against the former champions Critical Mayhem, Andrew Merlin and Carlos Gabriel, on Friday, February 1 at 8pm.
Ivelisse class group shot:
Beginner's trial class group shot:
Multiple photos from classes:
What a day at the Dojo! Welcome back @SantanaGarrett_! @RealIvelisse continues to help everyone get better! @AmberNova73 competes the day before her @WWENXT match airs on the @WWENetwork! New Florida Tag Team Champions Epic & Chill! Deon James vs. Wildcard Miss Myrtle! Plus more! pic.twitter.com/qM7YteQgaO

— Team Vision Dojo (@TeamVisionDojo) January 23, 2019
Results from BELIEVE 177:
Florida ORLANDO—I Believe in Wrestling at the Team Vision Dojo: Santana Garrett pinned Sofia Castillo … Gorilla Blonco pinned Alex Santiago … Jason Dugan pinned Jarett Diaz … SCW Florida Heavyweight Champion Deon James pinned Miss Myrtle in a non-title match … La Pantera de Egipto submitted Cisco Sucio … Chasyn Rance pinned Dylyn D. … Amber Nova pinned Ali Mohammed … Aaron Epic & Night Chill beat AWA Florida Tag Team Champions Andrew Merlin & Carlos Gabriel and Jake Shadows & DeMarkus Cutler in a 3-way to win the titles.
(1-22-19)
Hector Guerrero seminar this Saturday. $35 membership rate and $50 drop in rate:
Guerrero.eventbrite.com
I BELIEVE IN WRESTLING
presents
BELIEVE 178
Friday, February 1, 2019 @ 8:00pm
TEAM VISION DOJO
6923 Narcoossee Rd #620
Orlando, FL 32822
Florida Heavyweight Championship
DEON JAMES vs. "UPGRADE" MIKE REED
Florida Tag Team Championship
EPIC & CHILL vs. CRITICAL MAYHEM
CHASYN RANCE vs. LA PANTERA DE EGIPTO
REMI DANILO vs. REY XION
SOFIA CASTILLO vs. MARINA TUCKER
Plus: LARRY ZBYSZKO, JD AMAZING, AMBER NOVA, KACI LENNOX, LEXI GOMEZ, and more!
www.ibelieveinwrestling.com