Top 5: Dark Horse Men's WWE Royal Rumble Contenders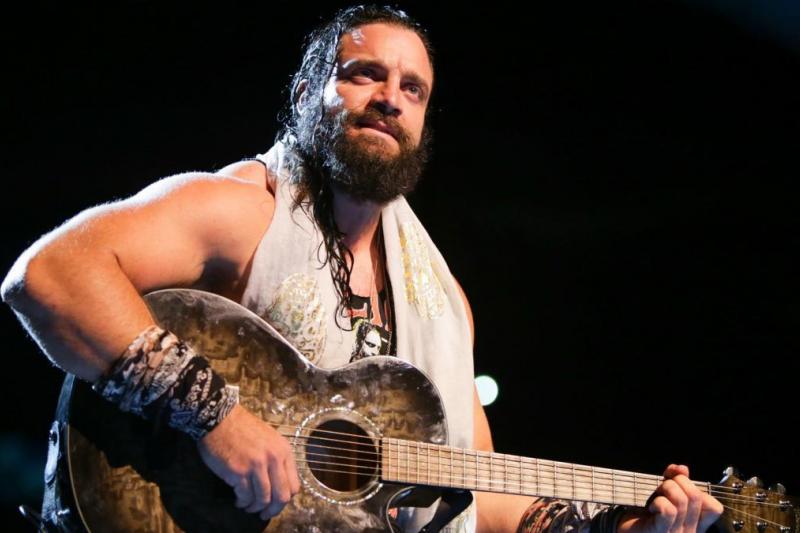 As much as we love the Men's Royal Rumble Match every single year, the one thing it lacks is an element of surprise. We usually have a pretty good idea of who's winning. It's usually an established star that's been building towards a title shot for some time now, or a safe choice that people can easily buy into winning even if they've hit a rough stretch lately.
WWE typically doesn't have dark horses win the Royal Rumble. Randy Orton wasn't one of the top names mentioned before last year's Rumble, but that was strictly due to his booking. His victory didn't make people go OMG WHAT A SURPRISE or anything like that. He was a safe choice based on his history. This week, I'm going in the opposite direction and listing the Top 5 Dark Horses that you might not expect to win this Royal Rumble.
For the purposes of this list, I'm considering dark horses to be people outside the top ten consensus picks in various worldwide casinos. When I wrote this column, the top ten was as follows:
Shinsuke Nakamura
Roman Reigns
Daniel Bryan
John Cena
Braun Strowman
Dolph Ziggler
Finn Balor
AJ Styles
Baron Corbin
Kevin Owens
I'm pretty sure at least half of those people won't be in the match, but that's who the gamblers are betting on.
5. Goldberg (33-1 via Skybet, 66-1 via Paddypower)
This is the only non-regular performer making the list. You can bet on plenty of non-regulars, as the top ten shows. The only name that makes me pause for a moment is the man that won the Universal Championship during last year's Road to WrestleMania & was an entrant in last year's Royal Rumble.
This year, Bill Goldberg's involvement seems confined to the WWE Hall of Fame. Ten years ago, Ric Flair doubled as a Hall of Fame headliner & an active competitor at WrestleMania. Goldberg could easily follow in the Naitch's footsteps & win the Rumble as a surprise to get the WrestleMania main event slot.
4. Kofi Kingston (50-1 via Skybet, 100-1 via Boylesports)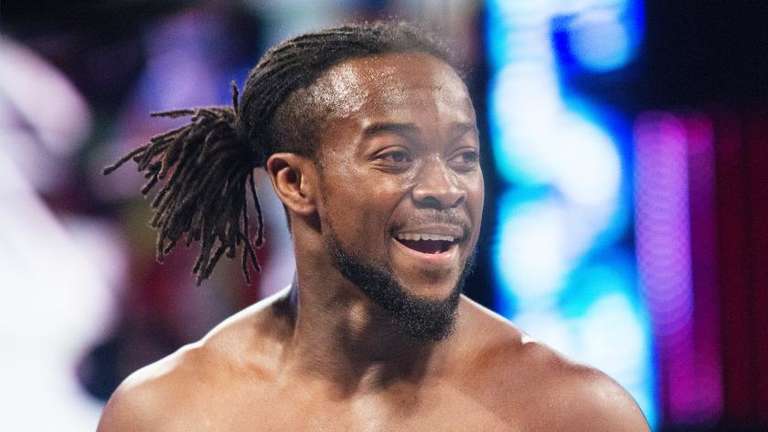 Kofi is celebrating his tenth anniversary with WWE. Traditionally, it's been tough for people to last ten consecutive years on WWE television. As a singles competitor or as one-third of The New Day, Kofi has been an underrated consistent presence on whichever brand he's on at the time.
One of Kofi's best moments of every single year is his performance in the Royal Rumble. He comes up with new ways to avoid getting eliminated before eventually doing so. Lasting the whole match seems like a fitting addition to his litany of accomplishments. Xavier Woods got a spot in the US Championship Tournament. Big E got chosen for the Mixed Match Challenge. Is it Kofi's time to shine?
3. Jinder Mahal (25-1 via Skybet, 40-1 via Paddypower)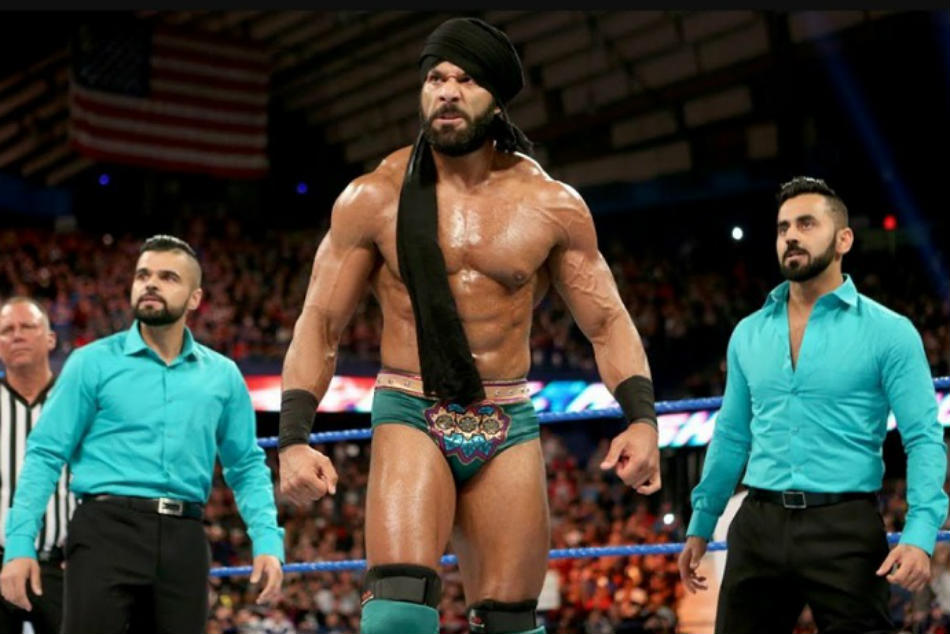 The Modern-Day Maharaja has had a bit of a struggle since losing the WWE Championship to AJ Styles. He failed to reclaim that championship, then came up short against Bobby Roode in the finals of the US Championship Tournament. Jinder obviously still has a taste for gold, but he needs to re-establish his place in the title mix.
His recent shift down the card makes people that didn't believe in him as a main event talent feel they were right. They thought Jinder was only on top because WWE wanted to get over in India. Once WWE found other things to focus their attention on, Jinder became yesterday's news. A victory in the Royal Rumble Match would silence the doubters & prove that Jinder will not be hindered on a consistent basis.
2. Elias (20-1 via betway, 66-1 via Paddypower)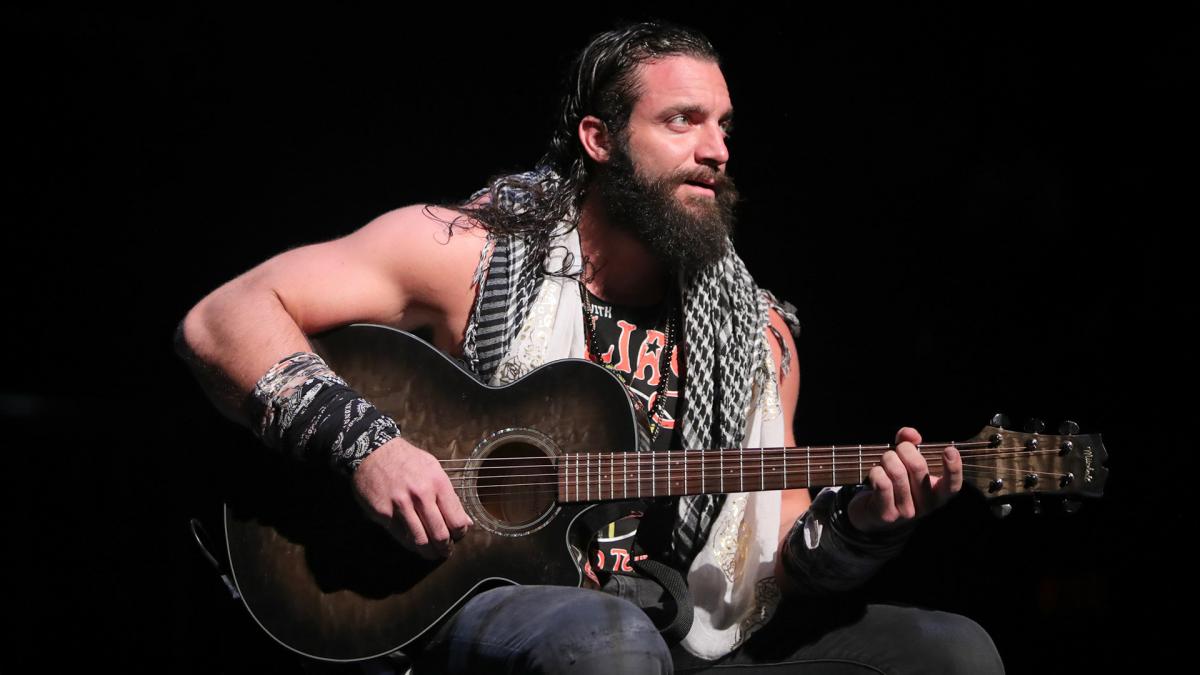 Talk about strapping a rocket to somebody. The Drifter has caught fire since his arrival on Monday nights, to the point where he's now getting one over on John Cena in a confrontation. He also earned a spot on Chris Jericho's list. Elias gets good heat & the veterans seem interested in working with him. A win in this match on Sunday night could catapult him to the next level and make him one of WWE's future legends.
If Monday night showed one thing, it's that WWE doesn't really have that much confidence in many of their current stars. Elias is one guy that got the spotlight, and he made the most of it. Why not give him the ball & see how far he goes?
1. The Miz (28-1 via Skybet, 40-1 via betway)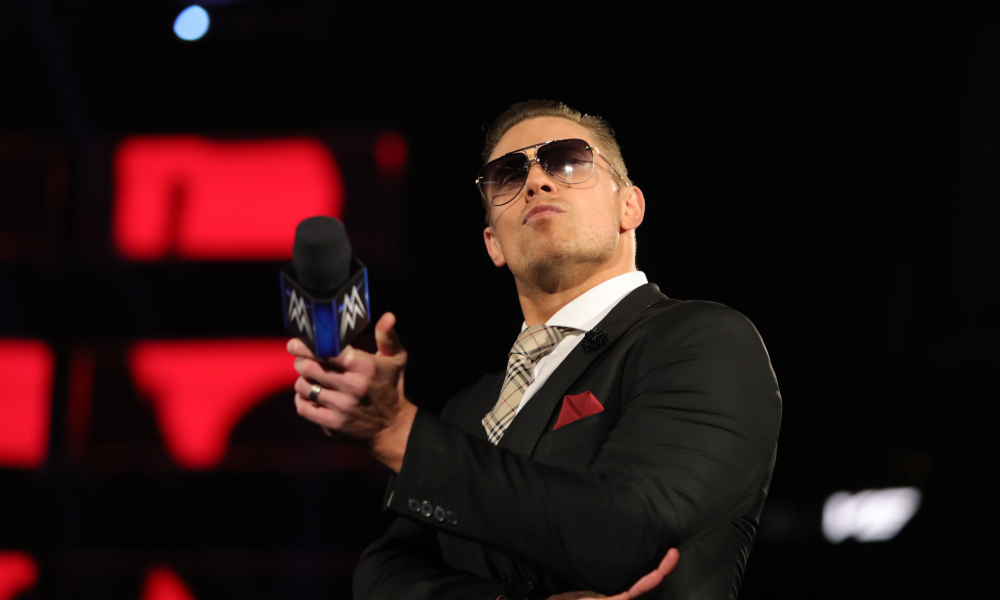 Miz was named Rolling Stone's 2017 Wrestler of the Year, and while most of us probably voted for Okada or Omega or whoever, we didn't knock it. The dude delivers more often than not in the ring & on the mike. He continues to elevate the importance of anything he's involved in. He just became an eight-time Intercontinental Champion on Monday night at Raw 25. A return to WrestleMania's main event and a chance to make up for his disappointing showing at WrestleMania XXVII could push Miz another level towards wrestling immortality.
I joked on Friday Night's Main Event (podcast) about how Roman Reigns vs. Brock Lesnar could have been another Ultimate Challenge pitting the Intercontinental Champion against the Universal Champion. Why not do it again? Heck, if you wanted to tie in the Miz/Daniel Bryan staredown from Monday night, Miz could opt to challenge for the WWE Championship. Should AJ Styles still be champion, it'd be another chance for Miz to target an Internet favorite, while annoying Bryan with his presence on Tuesday nights.
Andrew's Impact Wrestling Ratings & Analysis 3/22/2019
Andrew checks in on IMPACT to see how Johnny validates his betrayal of The Machine called Cage!
Andrew checks in on IMPACT to see how Johnny validates his betrayal of The Machine called Cage!
Even though I rated last week barely above average, we did get a bigger story arc that people seemed to be interested in according to YouTube numbers.
That's got to account for something when it drew some attention, even on a show that was a little lackluster. However, now we're on the Go Home to Against All Odds!
With the TV special looming, Sami Callihan tries to make an example out of Richie and take the X Division title. Let's see how that turns out!
.@TheSamiCallihan wants to take EVERYTHING from @GottaGetSwann.

And he's going to start with the X-Division Championship TONIGHT! #IMPACT

WATCH NOW – https://t.co/jyZYT78lVE pic.twitter.com/zggZ4AWNEd

— IMPACT (@IMPACTWRESTLING) March 23, 2019
Ratings:
Moose vs Trey: Moose wins via Spear – * 1/2
Fallah Bahh & KM vs Eli Drake & Eddie Edwards: Eddie wins via Boston Knee Party – ** 1/4
Ace Austin vs Damian Hyde: Ace wins via The Fold – **
Ethan Page vs Willie Mack: Mack wins via Stunner – ** 1/4
X Division Championship Match: Sami Callihan vs Rich Swann (c): Swann retains via Cradle – *** 1/2
Analysis:
Moose has a bone to pick with the Rascalz since they were making jokes about him striking out with Melissa. As for the match, I don't know what happened here. Moose looked great with deliberate power moves, but Trey had more missteps than Johnny has last names. He got tied up in the ropes at least once, he came out of a Tiger Feint reversal weird, completely wiffed a Code Breaker attempt…and those are just the notable things that stuck out. I like the way Moose wrestled this match, but yeah, Trey was made the match rough. MOOSE!
Solid tag match, Eli and Eddie have this odd couple chemistry which is perfect. Eddie grabbed Kenny the kendo stick and Don said " That's the most famous Kenny in wrestling at the moment". That popped me more than I'd like to admit, but the wrinkle came when Eddie threw Kenny back outside to Eli so Eli could hit KM while the ref continued to admonish Eddie. So Eddie is okay with Eli using Kenny and they seem to keep building this team nicely. Fun match.
GWN Flashback Match: Brian Cage vs Fenix ReDefined August 30,2018.
Rolando Menendez gets shoved into a trash can.
Ace Austin in another enhancement match, but this time he dominates better and shows off his agility. Ace looked smooth as butter, so a much better showing for the new talent.
Madison Rayne maybe?
Two weeks. #IMPACT

WATCH NOW – https://t.co/jyZYT6QL46 pic.twitter.com/0TYN2wD3wd

— IMPACT (@IMPACTWRESTLING) March 23, 2019
Johnny explains his heel turn and blames the smarks. Starting to be a tired excuse for reasons, but hey, it's wrestling. Johnny plays the "I've defended this title more than anyone" reasoning. He makes an analogy that people only watch wrestling for the crashes like NASCAR. Taya says they control the belts so they have the power. It was kind of a flat promo, but solidifies them as shitty heels.
Rosemary and Jim Mitchell have a moment where Rosemary says she'll go back to the undead realm and talk to HIM, if Jim won't give her what she wants. So we know where this is going. But since Supernatural was announced to be coming to an end, do things not bode well for Rosemary?
Decent match where Willie and Ethan both showed their hybrid abilities. Ethan's "All Ego" has been biting him in the ass often enough during his time in IMPACT. A Cross Arm Iconoclasm gave Page a near fall, but Willie puts together the right combination of offense and lands the Stunner for the win. Nothing super special, but decent TV match.
What did @realKILLERkross just tell @TheRealMorrison? #IMPACT

WATCH NOW – https://t.co/jyZYT6QL46 pic.twitter.com/7oLQIwhSOO

— IMPACT (@IMPACTWRESTLING) March 23, 2019
Rolando interviews Disco at the bar. Glenn says he doesn't have to try since it's a girl. It's actually quite amusing.
Melissa catches Gail Kim coming out of management's office about Tessa's earlier demands, and then a brawl between LAX and Lucha Bros kicks up.
Really good match between Swann and Callihan. Signature moves kicked out of, nice back and forth…just a generally solid match with good flurries from both men. Rich with the surprise Cradle win allows for Sami to get upset and we get a new face to IMPACT! Sawyer Fulton shows up and reveals an oVe shirt. Seems like he's going by Mad Man Fulton in IMPACT. This all makes sense after being a part of Sami's Death Machines stable in MLW as well.
Overall Score: 6/10
Decent show, slightly above average. The show felt a little better than last week, but still fell a little flat as a 'Go Home' show. We got a few good filmed segments either for comedy or story progression. Eli and Eddie's match lends to more build for them. The main event was really good wrestling wise and story wise. Nothing was pushed by leaps and bounds, but we got everything we could want in a weekly TV show. Story progression, solid wrestling and different elements of entertainment.
Twitch Views:
Week 1: High – 10,350 / Low – 8,500
Week 2: High – 8,000 / Low – 6,500 
Week 3: High – 8,500 / Low – 7,900  
Week 4: High – 7,100 / Low – 5,300
Week 5: High – 7,450 / Low – 5,650
Uncaged: High – 9,000/ Low – 8,000
Week 6: High – 8,025/ Low – 5,300
Week 7: High – 14,400/Low – 9,800
Week 8: High – 7,200/Low – 4,500
Week 9: High – 9,700/Low – 4,000
Week 10: High – 4,900/Low – 4,150
Well now, first night of the NCAA Tournament could've played into a huge hit for the top end. The show comes in with it's lowest viewership since being on Twitch. Yes, maybe the barely average show last week didn't help, but whenever WWE has a lower audience during a large event, people love to use THAT as the reason. So see, I can do it too. You can't stop me. No take backs.
All seriousness though, the show averaged like 4,600 viewers and after 3 fairly strong weeks, this has to be a disappointment. Next week is Against All Odds, so maybe people were taking the week off before the TV Special…but still, not great.
The Miz: WWE's Newest Babyface Wins Fans Over
2019 , Miz is a face, Daniel Bryan is a heel…cats and dogs are sleeping together, right? David breaks down why Miz as face actually works this time around!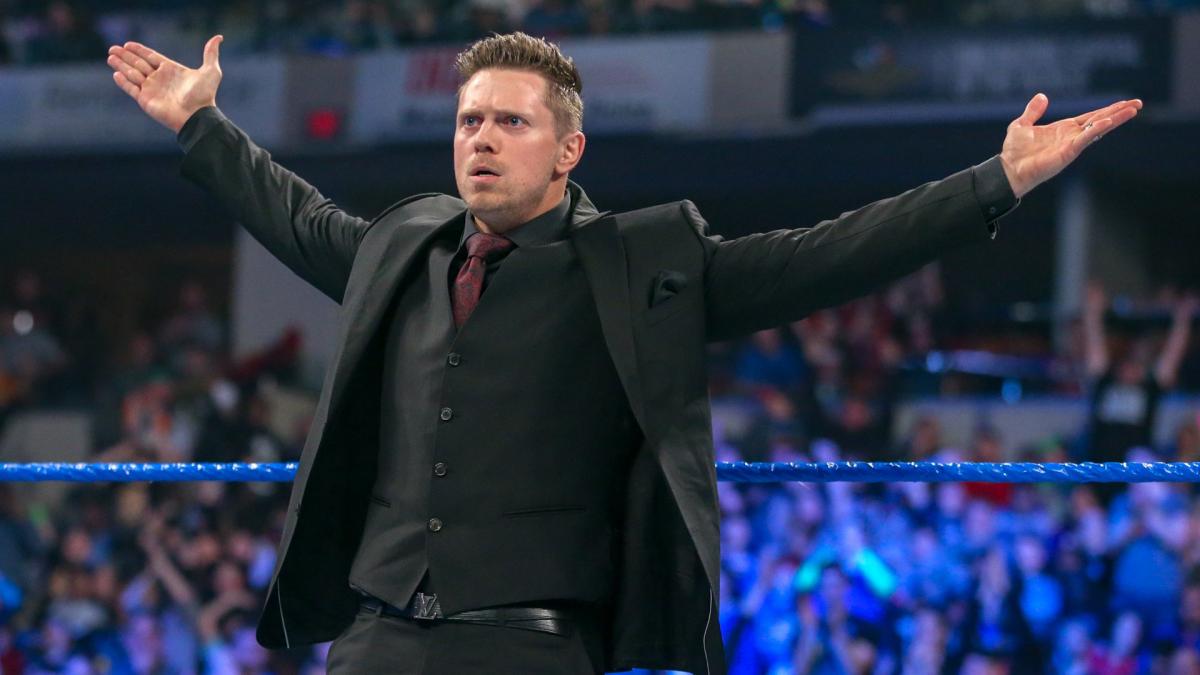 2019 , Miz is a face, Daniel Bryan is a heel…cats and dogs are sleeping together, right? David breaks down why Miz as face actually works this time around!
When WWE decided to flip the script and give Daniel Bryan his chance at becoming the company's top heel, I immediately wondered what would happen to The Miz and how he would impact Tuesday nights.
For any of us who doubted the possibility that Mike Mizanin could pull off a run as a top baby face, we should all apologize now. One of my favorite characters in wrestling today proved once again last night that it does not matter which role he plays, there is brilliance and how he does it.
I'm not 100 percent excited about this program with Shane McMahon, however I think it is a great storyline the WWE put together in one of the more shocking twists and turns of the year so far. McMahon, much like his father Vince, is a natural heel. The Miz has shown versatile to make it work in either side of the squares-circle. Like his matches before, this could be a defining moment for McMahon, who will once again prove he is better than expected in a wrestling ring.
For The Miz, I'm curious how this all plays out given after this feud I wonder which direction the creative team will take in developing his character even more.
This promo on Tuesday night was nothing short of brilliant. And for a performer who is used to working off heat from the crowds, he showed the ability to win them over. The mark of a great wrestling performer is the ability to work as a babyface or a heel and keep the wrestling fan engaged.
It also presents a potential challenge to Bryan in the future should WWE keep the company title around his waist.
As I've discussed before, wrestlers need other wrestlers to be great. Jack Brisco needed Dory Funk, Jr. Ric Flair needed Ricky Steamboat and Dusty Rhodes. The Miz needs Bryan. From a fan perspective, seeing those two in a ring and a role reversal is worth the price of admission alone.
My concern as I just touched on it, is the company will drop the ball in character development. It will lose sight of what it has in the performer and the self promoter. There is no one better than the former WWE and Intercontinental champion.
The Miz's words were real, succinct, passionate and gripping. Never for a lack of animation, he is just as dynamic when speaking his mind. There should be another world title run in his future, but I wonder with the most recent push of Kofi Kingston, does this mean the A-lister becomes the B+ superstar?
By the way, the comment about Vince not owning Kofi was spot on at the moment.
I suspect the feud between co-owner of WWE and the man I like to call the company's greatest asset will continue past April. How it concludes is predictable. McMahon is not a full-time performer and should not be. As for The Miz, the doors opened a little wider on Tuesday night. We saw a focused and determined wrestler on television. I'm betting that translates to one of the best years he's had in this business in 2019.