Top 5: Dark Horse WWE Women's Royal Rumble Contenders
We're all about equal rights here at The Chairshot. If I'm going to make a list of Dark Horse Men's WWE Royal Rumble Contenders, it's only right to take a look at the Women's Royal Rumble Match as well. As it turns out, there aren't as many folks that gamblers & casinos are buying into as contenders. Five women are getting odds lower than 10-1:
Ronda Rousey
Asuka
Paige
Nia Jax
Becky Lynch
Rousey & Asuka seem like the only two that are actually considered contenders to win. This says a lot about how Asuka has been booked throughout her time with WWE & NXT, and about how everybody really believes that Rousey will be there. Paige won't be competing. Jax is getting some support due to her size & the fact Asuka didn't actually beat her. Lynch is from Ireland so she'll always get some betting action from Europeans.
Here are five contenders that just might shock the world…
5. Kairi Sane (33-1 Skybet)
We don't know if NXT will have representation in this match or not. If they do, Sane would be one of the top picks from that roster to make some noise. Her win in the Mae Young Classic definitely turned heads, and adding a Rumble victory to her resume would be very impressive.
4. Tamina (33-1 betway, 40-1 Skybet)
There's no denying that Tamina has excelled in multi-woman matches in the past. Back at Survivor Series she was responsible for the departure of Nia Jax from the Women's Elimination Match. If Jax is high up in betting because people think she'll be tough to throw over the top rope, Tamina should be considered a favorite as well.
Tamina's status as a second-generation wrestler is a double-edged sword, even more so than it is for most of her peers. Charlotte Flair had to work twice as hard as everybody else to get where she is, but she was always going to get a certain amount of fan support because her dad's the Naitch. Ric has always gotten a positive reaction from the WWE Universe, even during his hard times. Jimmy Snuka once had a similar connection, but his reputation took a tumble when a murder case he was involved in back in the 1980s gained more public attention in the 2010s. Tamina is likely nearing the end of her career and a win here would be a nice way to start a farewell push, but one wonders if fans would get behind it.
3. Naomi (18-1 betfair, 25-1 Skybet)
At this time last year, Naomi was establishing herself in the SmackDown Women's Championship picture and beginning a feud with Alexa Bliss. She won the title at Elimination Chamber, gave it up for a few weeks, and won again at WrestleMania. She's been a little quiet since losing the title to Natalya at SummerSlam, but she can look back to last year for some positive vibes.
Naomi has been supportive of Charlotte Flair lately, but it surely wouldn't take long for some bad blood to develop if Naomi won the Royal Rumble Match. She's one of the few women on the SmackDown side that people would see as a legitimate contender to Charlotte's throne. I don't see it happening, but it certainly can't be ruled out.
2. Ruby Riott (28-1 betway, 33-1 Skybet)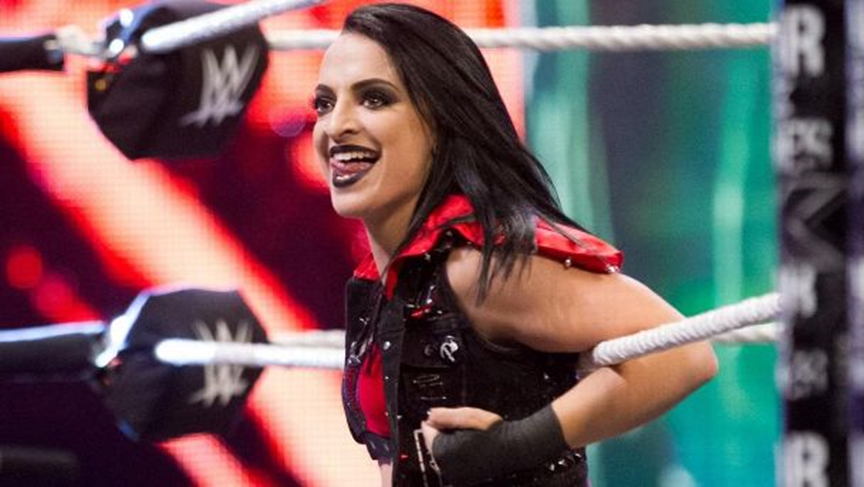 Make no mistake: Ruby is the member of the Riott Squad that WWE has hopes for. She cuts the promos, she gets the Titantron graphics, she even got the group named after her. The Squad has seen mixed results since making their way to SmackDown Live. A Rumble victory for Ruby, Liv Morgan or Sarah Logan would certainly establish them as a force.
A feud with Ruby & Charlotte Flair would be a mix of polar opposites. Charlotte grew up in the rich section of the Queen City with parents willing to give her anything she wanted. She was a preppy star cheerleader & athlete. I don't know as much about Ruby's background, but it's a safe bet she didn't have a silver spoon in her mouth. She certainly wasn't born in the business, nor was she billed as "genetically superior" at any point in her indy wrestling days. A win in the Royal Rumble Match would be a start in Ruby rising to Charlotte's level.
1. Sonya Deville (off the board)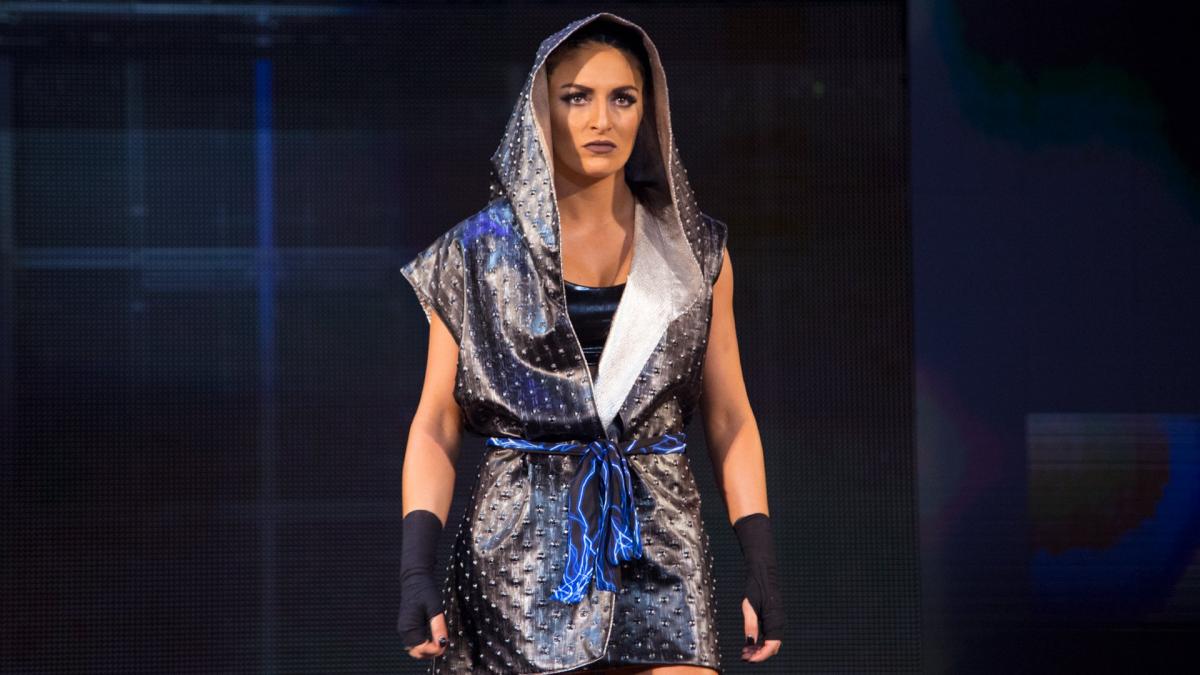 Ten years ago, Mandy Rose would have been poised to be the breakout member of Absolution. She fits all the attributes that WWE liked in the Divas of that era. Sonya Deville would have been a good hand used to try & get the other ladies over. 2018 is a different world with more opportunity for female Superstars to take opportunity by the horns. Deville has stood out from the rest of WWE's recent female debuts & even scored a dominating victory over Sasha Banks on the 1/16 edition of Raw.
As we get closer to Sunday, I would at least expect Deville to get added to the board. Ronda Rousey is getting all the attention from MMA/WWE fans, but Deville is actually on the show already. And as Chairshot readers know, she's already being secretly pushed.
The Jersey Devil would certainly be an unexpected pick to win the first Women's Royal Rumble Match. Doing so would definitely put her on the map.
Rob: Ronda Rousey & The Makings Of A Wrestling Newz Story
RONDA IS NEWZ!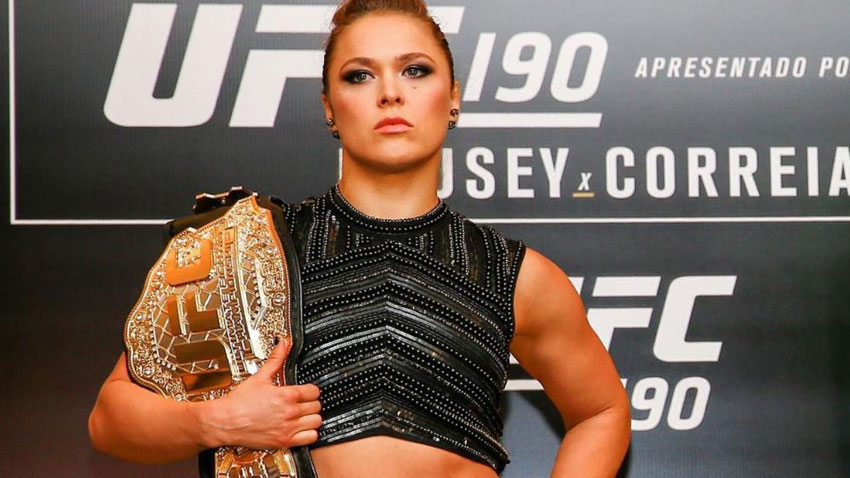 Ronda Rousey dominates headlines on the Road To WrestlMania, making her the perfect example for Rob to use for Wrestling Newz!
This is a continuation of what I started on last week in regards to wrestling media.  You might want to, in fact you should, go check that out first.  But instead of just hitting the media at large it's time to drill down a bit and see how some of this stuff takes shape.  These stories don't get clicked on and believed by so many people just out of whole cloth, they take weeks and months and sometimes years of narratives being laid down first in order to make the premise believable in the first place.
Remember, the three rules for publishing NEWZ stories:
It's plausible (translation: circumstances exist that make it possible, and it confirms an existing opinion)
Can you walk it back easy if it ends up false ('plans changed')
Will people click on it?  (if #1 is a yes, and the names are big enough then this is a yes, too)
A quick example that I mentioned previously was the 'Lacey Evans getting a top level push after Ronda Rousey leaves' story.  The story itself ended up just being Meltzer giving his opinion and not even leaked info from a source, but it relied on a long standing narrative about the WWE creative team, particularly Vince's preferences.  Lacey is blond, and it's been a long held belief that Vince loves his blond women so there you go (that's not false, but there are some layers and nuances to it that we never get into).  Also, the way Lacey portrays her character (super conservative and a throwback to the Mad Men era) on social media irritates a lot of so called smart fans, which supposedly is something Vince loves doing.  That's it.  Seriously, the plausibility of the story all lies in Lacey being blond, evoking thoughts of every blond woman Vince has pushed from Trish Stratus to Charlotte Flair and Alexa Bliss, and because she pisses off a section of Wrestling Twitter so Vince might do it just to get to us.  There is literally no other there there.
Now not all NEWZ stories end up false but even when they're true the intent wasn't to inform you, it was to get you to click on the link and share it (Hate shares count as much for the click numbers as love shares, btw.  Don't help people whose work you hate by sharing it.)
Which brings us to the real subject of this piece: Ronda Rousey's speculated departure from WWE after WrestleMania.  It has become almost gospel truth that Ronda is gone after the biggest show of the year, maybe for good, because she wants to start a family (and now also because she can't hack it in the world of wrestling).  Meltzer has weighed in and there are multiple pieces that simply copied and pasted or transcribed his words along with dubious headlines.  Now before you say 'yeah, she is leaving' ask yourself where you got the idea from.  Was it from someone stating it as fact, just giving their opinion, or one of those 'WWE is preparing for the possibility that Ronda might leave' stories?  And how did so many of us end up thinking so quickly and strongly that come the Monday after WrestleMania 35 she's outta here?  The story was built on a few blocks and because a big house of confirmation bias.  Here they are:
Ronda Rousey is an outsider who doesn't really want to be here anyway
This essentially comes from Ronda being an MMA legend, which invokes bad thoughts of Brock Lesnar his big paycheck/small schedule agreement.  That's it.  Ronda left MMA after losing and didn't do much afterwards, and she's made a ton of money already, so this clearly has to just be a big score…..right?  She didn't toil in the indies, didn't even do a stint in NXT, and since she wasn't willing to pay her dues (that sound you just heard was me throwing up) it's obvious that she doesn't really care for it………sure, buddy, whatever you think.  Nevermind all the evidence we've seen to the contrary.
Rebecca Quin, I don't care what the script says, I'm beating the living shit out of you the next time I see you.

— Ronda Rousey (@RondaRousey) February 28, 2019
Ronda Rousey can't handle the road
A video clip surfaced a few months back of Ronda lamenting life on the road in the WWE.  Now it probably isn't much different from what many newbies and veterans of the business have said to their families but hey, let's take this out for a ride because it supports point number one.
Ronda Rousey is losing at WrestleMania
We got no proof of this but we do know that the original plan was for her to face Charlotte one on one (with Charlotte probably winning), we know that Becky Lynch has become the hot act over the last six months, and we know that Ronda hasn't lost yet so WrestleMania seems like the right time to do it.  That's it.  I explained my rationale for each woman winning that match here, and in my opinion there's plenty of logic for Ronda winning.  But so far a lot of us have assumed she isn't because she just has to lose here, right?  Which leads to the next brick:
Ronda Rousey can't take losing
She didn't handle losing well in MMA, so she obviously isn't going to like losing in WWE and she'll want to take her ball and go home.  There is no evidence to back this up but it sure sounds good.
Ronda Rousey is freaking out because of the crowd noise and the Tweeting from Becky
Ronda isn't great at promos, the crowds are booing her more now because she's facing Becky, and she's fired off some far out responses to Becky's twitter jabs that suggest maybe the ribbing is getting to her.  So she must clearly be having some kind of emotional meltdown that is souring her on the world of pro wrestling.  Again we have don't have any confirmed facts as to her true emotional state (for all we know it's a work that's gone a little off the rails) but it sure feels good to type that she just can't handle the banter.
---
Now we have the proverbial feedback loop.  We think Ronda doesn't love the business, she hates the road, she wants to start a family, we just know she's losing at WrestleMania, she doesn't handle losing well at all, and now she can't handle the ribbing.    Each one of these things feeds into the others, and if you were a Ronda skeptic from day one or you just don't like her for other reasons then each one of these things is very easy to believe individually, as it's consequently very easy to put them together into one big ball of what is sure to happen.  Remember always that the way NEWZ works, be it in wrestling media, other forms of entertainment, and even politics is that they bait you with things you want to be true based on what you already have come to believe.  If you believe wrestler X is a jerk then everything that backs it up is believable no matter how flimsy the evidence.  Here we have a bunch of 'truths' based on little real information that feed into what a lot of people already thought, and now we have one big 'truth' that we just know to be true.
Of course if Ronda wins at WrestleMania, loses some time later, and sticks around for the rest of her contract then the vaunted wrestling media can just give us the tried and true explanation for everything that doesn't pan out the way they led us to think it would:
Plans changed.
WWE Tweets Gone Wild!!
WWE went nuts on Twitter this week…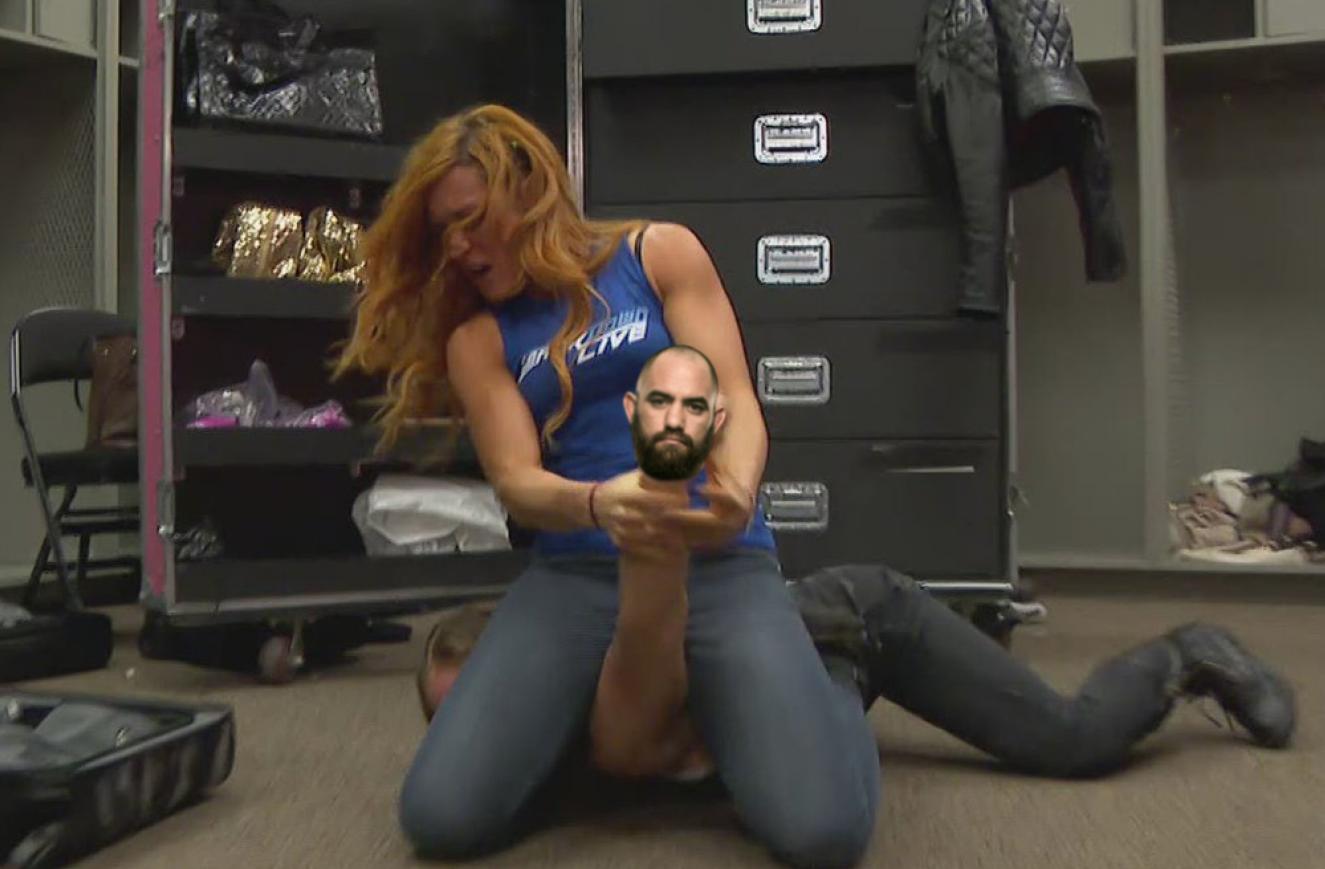 WWE talent went a little crazy on Twitter this week, and Rob brings it to you in the first ever WWE Tweets Gone Wild!
Yeah so this past Thursday was a wild day for Wrestling Twitter.  Ronda Rousey wand Becky Lynch got into it again, and it went about as well as you expect.  Depending on how you feel about Becky her tweeting is either the greatest thing ever or it's try hard to the point of being annoying.  Ronda is just not good at tweeting, period, and she's especially not good at taking a ribbing and firing back so we got Ronda saying Becky's Dis-Arm-Her finisher was fake and looked she wanted to have a d*ck, Becky responding by putting a shot of Ronda's husband's face at the end of Ronda's arm, and then this response from Ronda:
Rebecca Quin, I don't care what the script says, I'm beating the living shit out of you the next time I see you.

— Ronda Rousey (@RondaRousey) February 28, 2019
Well, that sure escalated quickly.  Using the word fake is a major no no, and Becky's response was clearly intended to piss Ronda off (at least from where I'm sitting).  And judging by Ronda's all too scary response (I damn sure would not want responding to anything I said that way), it worked.  And it wasn't over with Ronda and Becky's back and forth.  Rusev, always up for a good ribbing via social media, chimed in:
Maybe Ronda meant 🤔 pic.twitter.com/SvI4uClWdk

— All Might Big Rus (@RusevBUL) March 1, 2019
Tyler Breeze had some fun with it, too:
Cool… I guess we can say whatever we want on Twitter now….. #shit #nice 😏

— Prince Pretty (@MmmGorgeous) March 1, 2019
Hey @LukeHarperWWE I don't care what's supposed to happen next time I see you I'm gonna beat the shit outta you. #nice 😏

— Prince Pretty (@MmmGorgeous) March 1, 2019
Luke Harper, on the other hand, was not amused:
You should pick someone on TV next time, bitch. https://t.co/2ir2sLp8l5

— . (@LukeHarperWWE) March 1, 2019
What in the hell is going on here?  If I had to guess there's going to be a meeting sometime in the near future, as soon as Vince gets wind of all this, and there might be some serious guidelines put in place regarding use of social media.  Lot of WWE wrestlers use their twitter accounts to boost their upcoming matches and ongoing angles, but this is a first in terms of how severe it got.  It was a perfect storm of Ronda being bad at this stuff and Becky continuing to dig and dig and dig at her.  How is it for business, though?
If I'm Vince McMahon I would be livid at both of them.  Ronda just needs to quit tweeting if she's not going to just promote herself and the match.  Trying and failing to fire back at someone who has perfected, for better and worse, the art of being a twitter troll has her reverting to her base instincts and potentially embarrassing the company.  The last thing anyone there wants is to get a bunch of questions about Ronda being previously accused of being transphobic and whether or not some of her current tweets are confirming that.  I get that as a fan or just a human being you may want that dug up and exposed for the world to see, but if you ran the company you damn sure would not want that on the eve of your biggest show of the year.  Anything she does that makes that more of a possibility is a major fail on her part, aside from holding those actual views.
But Becky's not off the hook here, either.  As much fun as this might all be for her and as much as her fans may be enjoying it, it's getting to point of potentially hindering the match promotion.  Ronda isn't responding well to the ribbing, and she along with Charlotte are Becky's dance partners for this match.  All three of them are responsible for getting this thing across the finish line and that includes not hindering each other's ability to do the work.  If Becky's ribbing, no matter the intentions, are putting a monkey wrench in that then she needs to fall back, period.  Likes and RTs aren't worth fumbling the ball on promoting what could go down in history as the biggest women's wrestling match in American history.  Some things are bigger than happy fun time on Twitter, and 'my opponent got pissed and punched me out for real, throwing the match away in the process, but I got 20,ooo likes on all my tweets giving her the business' isn't exactly the way you want to punctuate the highest point of your career.
Then again, there's a the possibility that this is all a work and they just got a little too loose with some of the language.  In that case they'll just be told to watch some words and keep it moving.  It's pro wrestling, you can never rule that out.  And if it is then a lot of the deep, serious takes that I and a lot of other people have been espousing on this are going to be eating some major crow.  This latest one from Ronda has me thinking that this probably is a work because God help Becky if it isn't:
Lawyer up bitch, you're about to have plenty to sue me for #icanaffordit #worthit

— Ronda Rousey (@RondaRousey) March 1, 2019
All that clowning is great right up until the real life MMA fighter wants to hurt you for real.  No matter where you come down on all this stuff, I think it's a safe bet that are going to be some rules in place for tweeting about work related stuff put in place.  Work, shoot, or somewhere in between there's the potential for things to go sideways real fast.