Top 5: Matches of the Week Ending 1/7/2018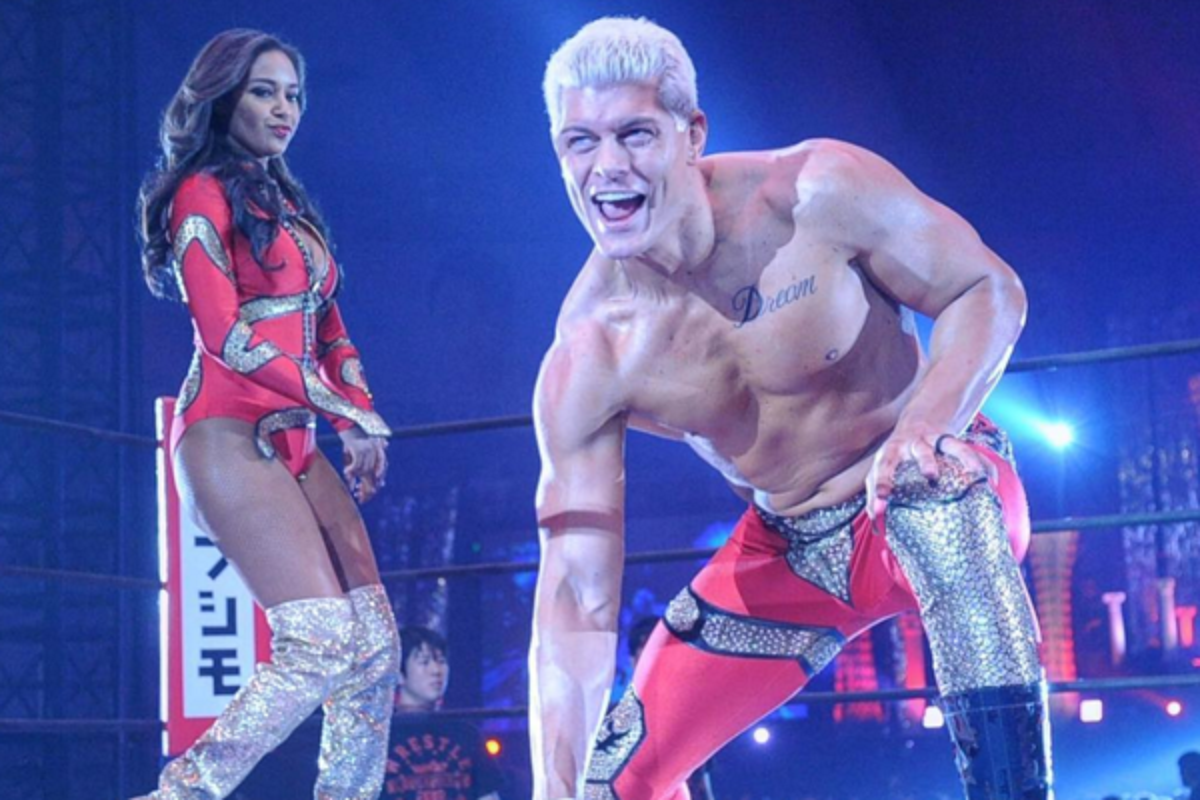 Welcome to the first article of the 2018 Matches of the Week. We'll finally get a full year of our personalities developing a very unique Match of the Year list. This first list may be difficult for some who haven't had an opportunity to catch up with the biggest storyline coming out of 2017.
Just to refresh memories, the Ranking scale goes as such:
Bronze V-I ( Below Average)
Silver V-I ( Average)
Gold V-I (Above Average)
Platinum V-I (Great)
Diamond V-I (Classic)
V – is the Roman Numeral for 5, and the lowest rank.
I – is the Roman Numeral for 1, and the highest rank.
Hopefully everyone has seen at least some of these matches: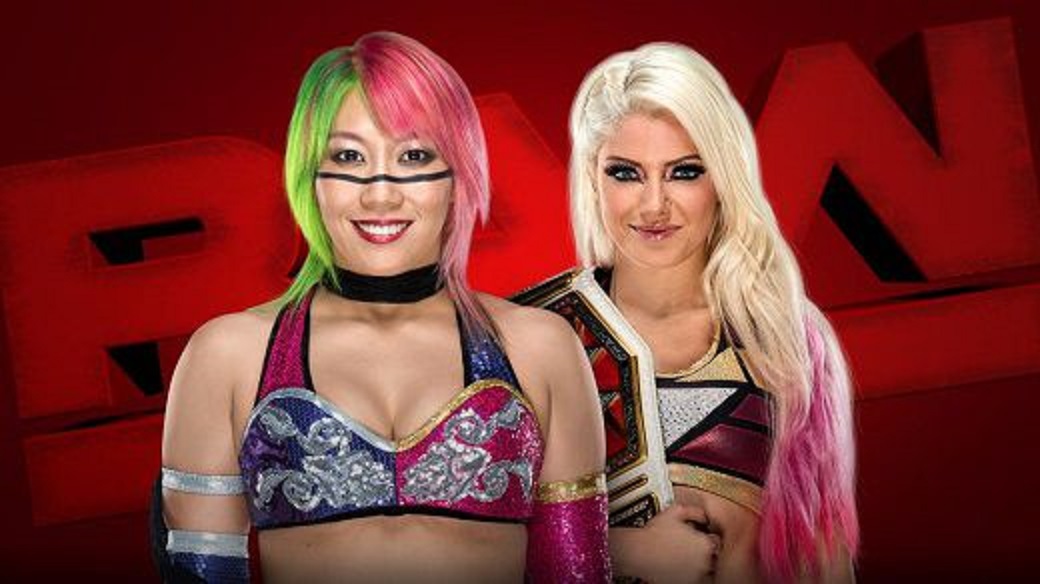 5. WWE Raw: Alexa Bliss vs Asuka
One of the more polarizing matches on Raw, but also one of the matches with the best storytelling.
The early portion of the match saw Alexa Bliss playing keep away and trying her best to find a spot to attack. Even though it happens during commercial break, Alexa finally finds her opening and begins to lay into Asuka with some good offense and utilizing heel tactics. This was probably Alexa's best match from an in-ring storytelling perspective.
Towards the end of the match it becomes more of a striking match…which is not how Bliss will win a match with Asuka. A few stiff kicks to the head, followed up by a nice cross armbreaker, forces The Goddess to tap out. This could be building towards Asuka getting the belt before Rumble to not need her to participate. But I guess we'll have to wait and see.
Ranking: Gold III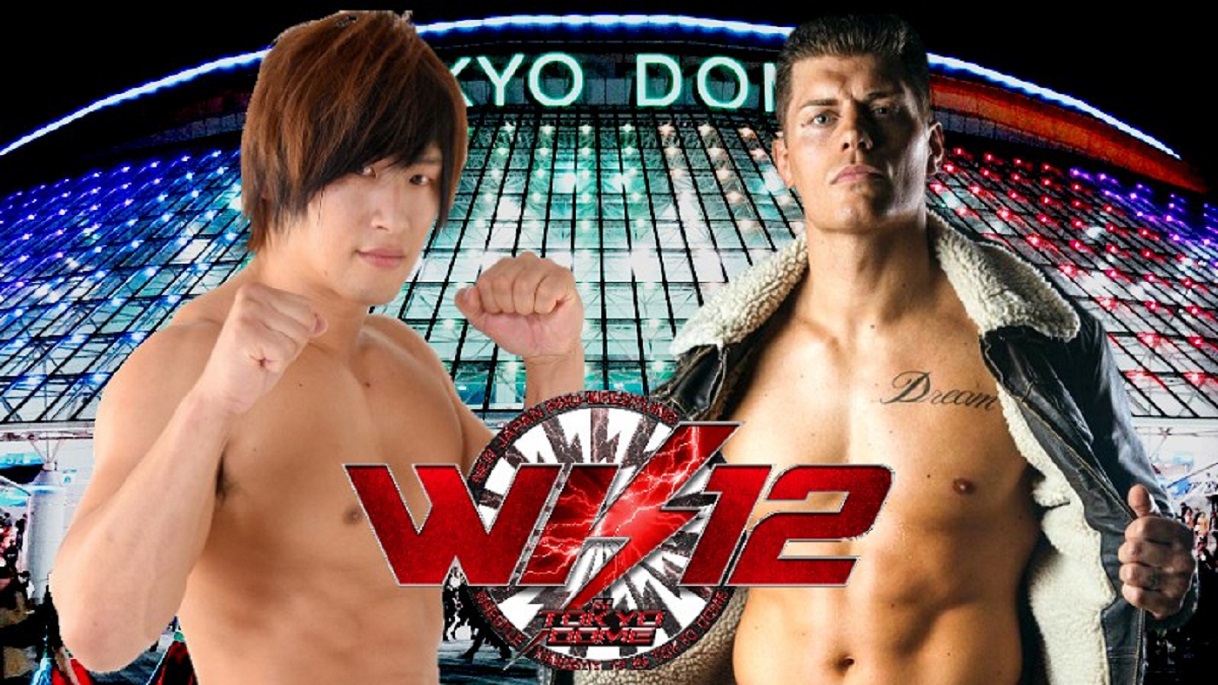 4. NJPW Wrestle Kingdom 12: Kota Ibushi vs Cody w/ Brandi Rhodes
Now this match was the biggest question mark on the card. We all knew why Cody wanted to fight Kota, but coming off his loss to Dalton Castle at ROH Final Battle, it wasn't clear how this match would be. Early on Cody dominated Ibushi with great character work and even had Brandi feign being knocked out (to distract super babyface Ibushi) during a dive that hit her also. A few weapons, a lot of heel tactics, but Kota makes his come back. Cody really holds his own in this match, so many of the knocks on his in-ring ability may get quieted a little. Ibushi wins after a Kamigoe Knee Strike followed up by a Phoenix Splash.
We saw at New Year's Dash that this is leading to more dissension between Cody and Kenny Omega. So Ibushi might be what it takes to implode the Bullet Club.
Ranking: Platinum V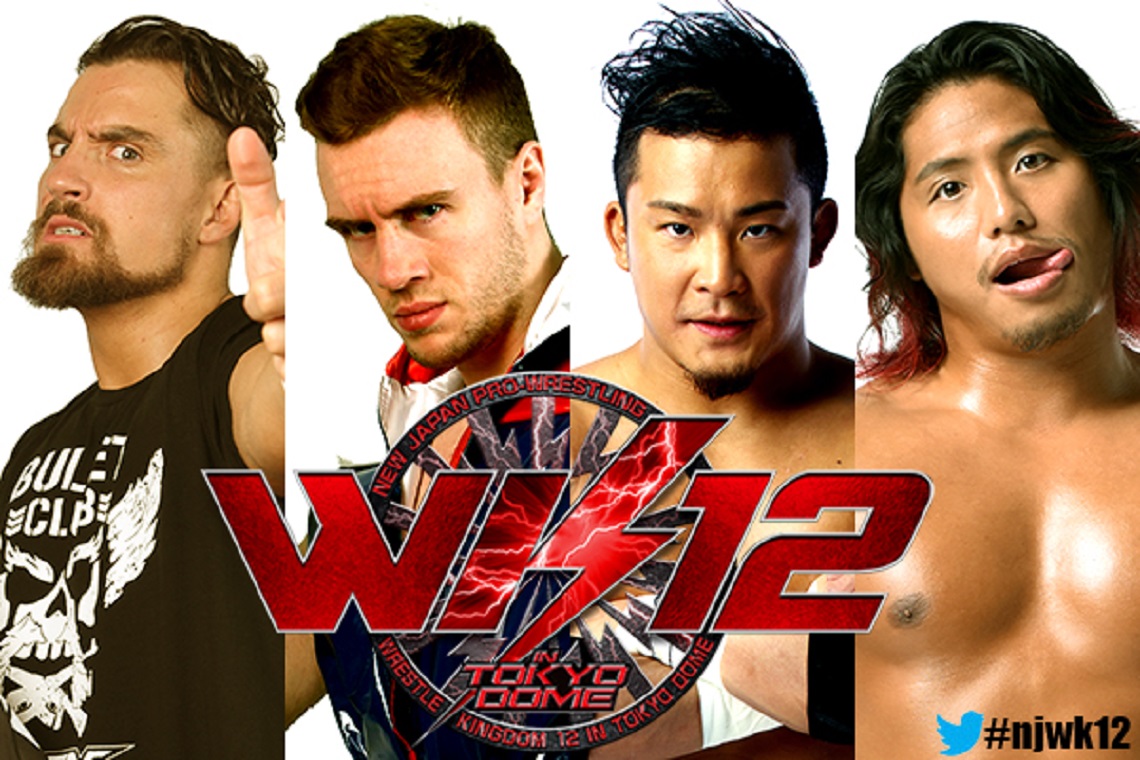 3. NJPW Wrestle Kingdom 12: IWGP JR Heavyweight Championship Fatal 4 Way: Hiromu Takahashi vs Kushida vs Will Ospreay vs Mary Scurll (c)
A little slow in the beginning, but it continued the storyline of the rest of the participants trying to dispatch with Hiromu. There are too many huge spots to go over them all, but the spots were all fairly well laid out. Ospreay climbed up the lighting rig and hit a big moonsault, later on in the match hitting a big shooting star press.
It looked like Hiromu was going to win with the Time Bomb, but Scurll pulls out the ref and starts laying people out with the umbrella. He missed Ospreay and gets caught with an Oscutter. So NEW IWGP Junior Heavyweight Champion…Will Ospreay. Entertaining match, but a few spots were fumbled, so what could've been ranked higher, loses a little bit because of the poorly executed spots. Still a damn good match though.
Ranking: Platinum II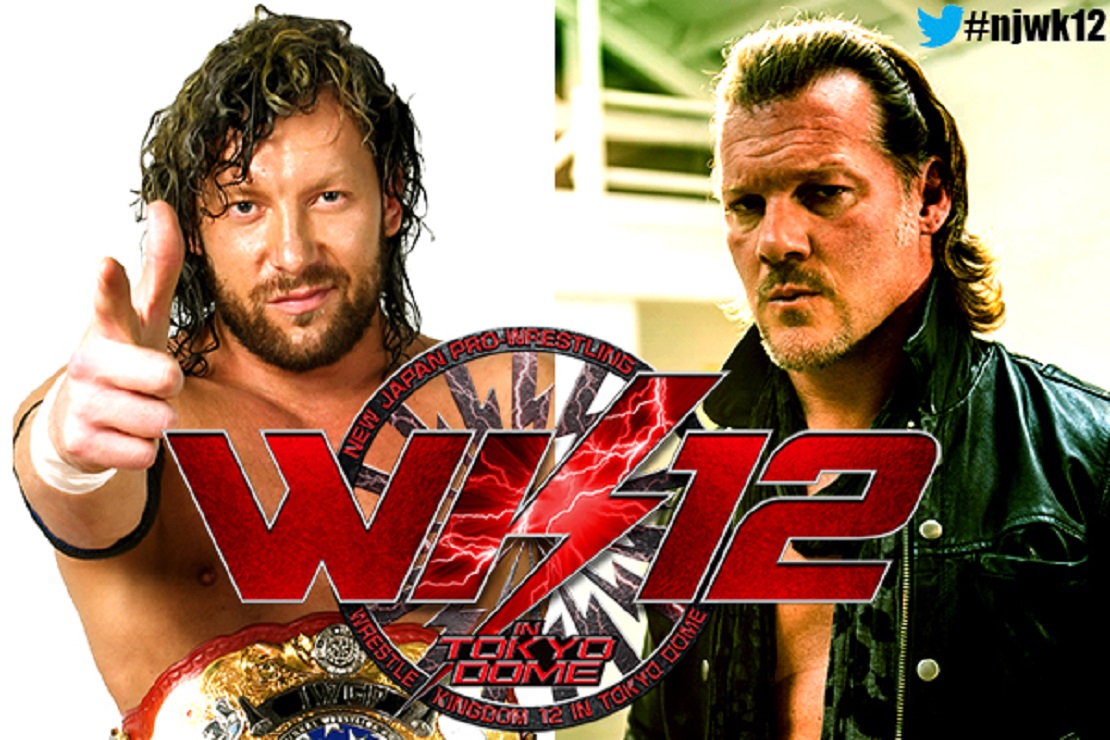 2. NJPW Wrestle Kingdom 12: IWGP US Championship: Chris Jericho vs Kenny Omega (c)
Well this wasn't a straight up match for the most part, it was a WWE style brawl. Quickly moving to the outside, there was a big miss from Omega through a table, lots of chairs and Kenny even brought back the cold spray. During the fighting on the outside Chris Jericho busted out the Liontamer on a Young Lion who was just trying to help (I appreciate the pun). The match got very close during the last 10 minutes or so.
Lots of false finishes, suspenseful moments with Omega in the Walls of Jericho on the borderline of tapping. It was definitely a fun match, nothing noticeably bad, a lot of "sports entertainment" moments, but all in all it lived up to the Dream Match moniker. Kenny Omega gets the win and retains the US Title, after a second One Winged Angel (first was too close to the ropes so Jericho grabbed the ropes so he didn't really kick out).
Best storytellig aspect of this is it helped get Kenny over as more of a face, so when he made the save for Kota Ibushi at New Year's Dash, the crowd popped huge. So Omega may be officially turning face and leaving the Bullet Club soon.
Ranking: Diamond V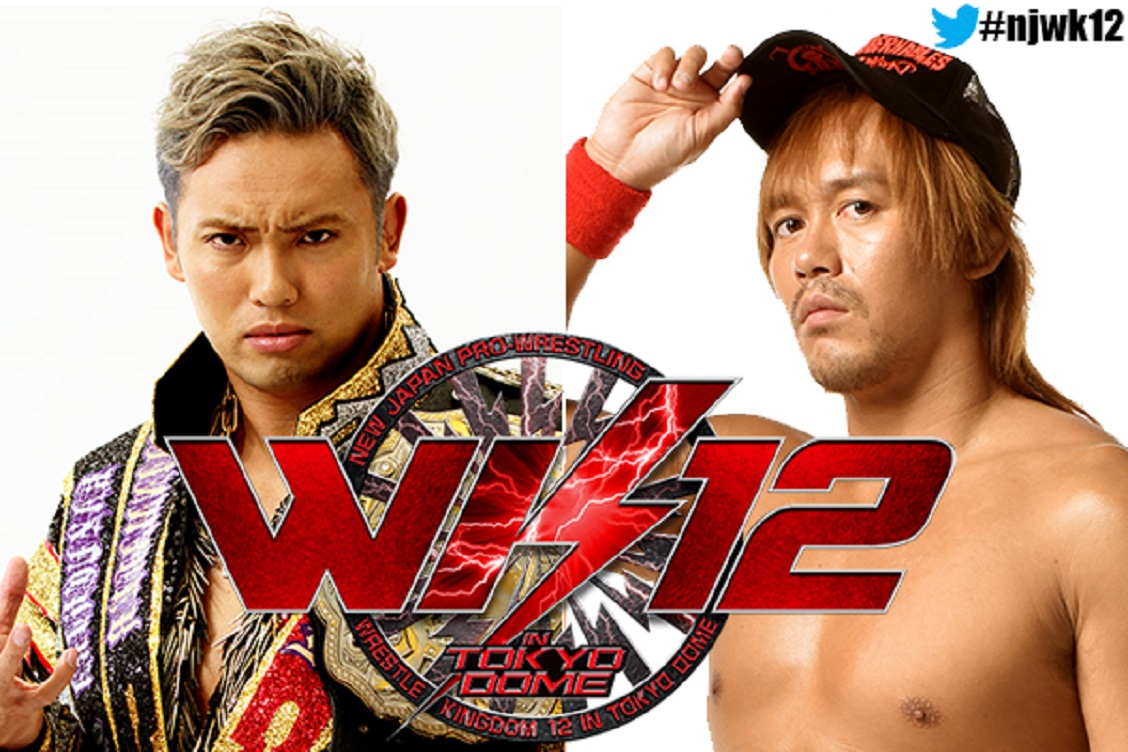 1. NJPW Wrestle Kingdom 12: IWGP World Heavyweight Championship: Tetsuya Naito vs Kazuchika Okada (c)
To be fair, the very beginning sequence was awkward. It could be played off as Naito playing mind games, but it looked weird to put it nicely. Aside from a few slow transitions from catch to suplex or submission, the match was tremendous. It had to follow an impressive bout between Jericho and Omega and definitely pulled it out.
It builds nicely, Okada goes to the Cobra Clutch early, Naito tries to hit his old finisher the Stardust Press twice, to no avail and for the most part, the match stays in the ring. We saw some innovative moves and ways to transition into their respective finishing moves, but to most of the IWC's surprise, Kazuchika Okada wins with his signature Rainmaker. Naito finally got his main event, but couldn't pull off the victory.
Some people were screaming Naito got buried, or that NJPW booking messed up. But with Chris Jericho attacking him at New Year's Dash, it's pretty obvious that Naito needs this fight to help reach the next level.
Ranking: Diamond V
Since this is the point in the article where I vote for my choice, I guess I'll get to that. My personal choice for Match of the Week is Kota Ibushi vs Cody w/ Brandi Rhodes. Reason being, this was easily Cody's best match since going "Indy". He told a great story, had some nice spots, kept up well with Ibushi and with Brandi becoming more of a western style heel valet, it adds more to the character.
Make sure to check back for which match won the overall vote, and what makes the cut next week.
King's WrestleMania Rewind: Charlotte Flair vs. Asuka from WrestleMania 34
Chris king is back with one of the most underrated matches in WrestleMania history–Charlotte Flair vs. Asuka!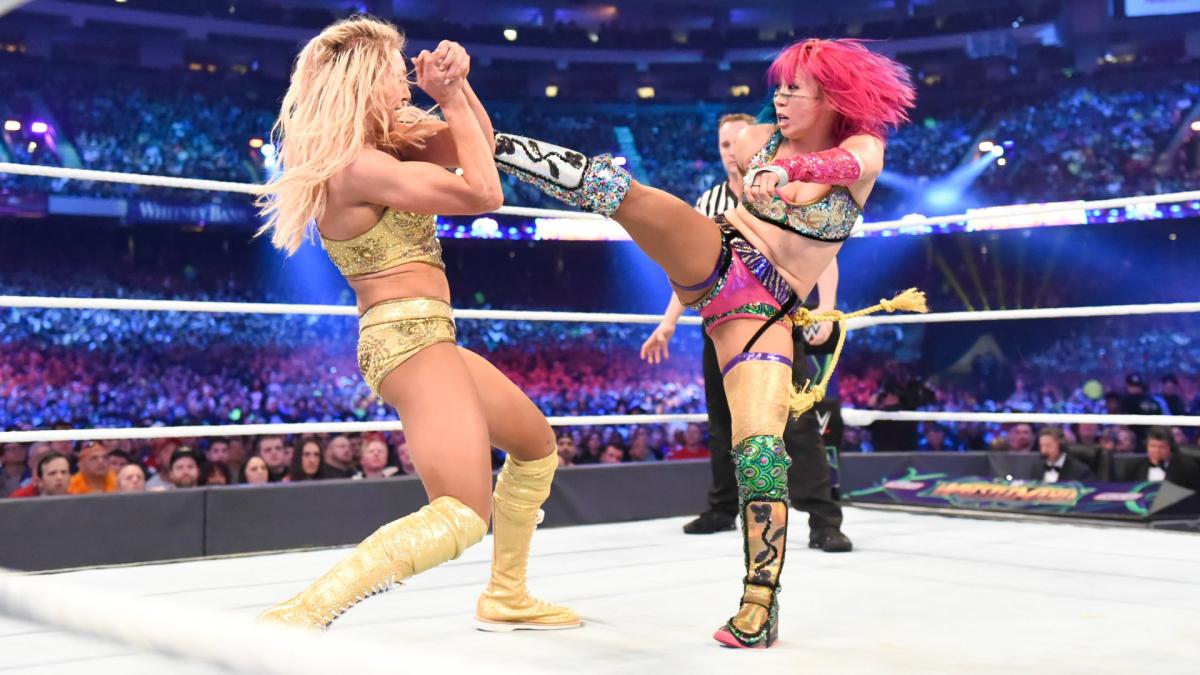 Chris king is back with one of the most underrated matches in WrestleMania history–Charlotte Flair vs. Asuka!
We look back at Charlotte Flair vs. Asuka at WWE WrestleMania 34. 'The Empress of Tomorrow' put her unprecedented and historic undefeated streak of 914 days on the line against 'The Queen's' SmackDown Women's Championship.
For years, this was considered a dream match while Asuka dominated the roster in NXT, while Flair won numerous championships on the main roster on both Raw and SmackDown. The Empress made her long-awaited debut on the September 11th episode of Raw and began to tear through the competition.
Asuka outlasted all twenty-nine other women in the historic first-ever Women's Royal Rumble match to challenge for the title of her choosing. At Fastlane, she made her choice.
The WWE Universe was so excited for this match myself included. Both superstars delivered a fantastic performance on the Grandest Stage of Them All executing counter after counter. Asuka showed off some nasty-looking kicks to her opponent, and Flair hit a thunderous Spanish Fly off the top rope. Flair was seconds away from defeat at the hands of The Empress but she locked in Figure Eight and Asuka was forced to tap out.
I can't even begin to explain how shocked I was at this outcome, as nearly everyone expected The Empress to continue her undefeated streak and walk away with the women's title. This controversial decision was the downfall of Asuka's momentum. She would ultimately win the SmackDown Women's Championship at the 2018 TLC pay-per-view in the triple-threat ladder match.
Fast forward to this year when Asuka has recently returned with her Japanese-inspired persona Kana. Kana is dangerous and ruthless and is heading into a championship with Bianca Belair at WrestleMania 39. The Empress has regained all her momentum and is highly favored to walk away with the Raw Women's Championship. Let's hope that Asuka and Belair can tear the house down and deliver an A+ grade match both women are fully capable of.
King: Dominik Mysterio Needs To Do This At WrestleMania
Chris King is here with what WWE should do with Dominik Mysterio at WrestleMania in his long-awaited match against his father Rey Mysterio Jr.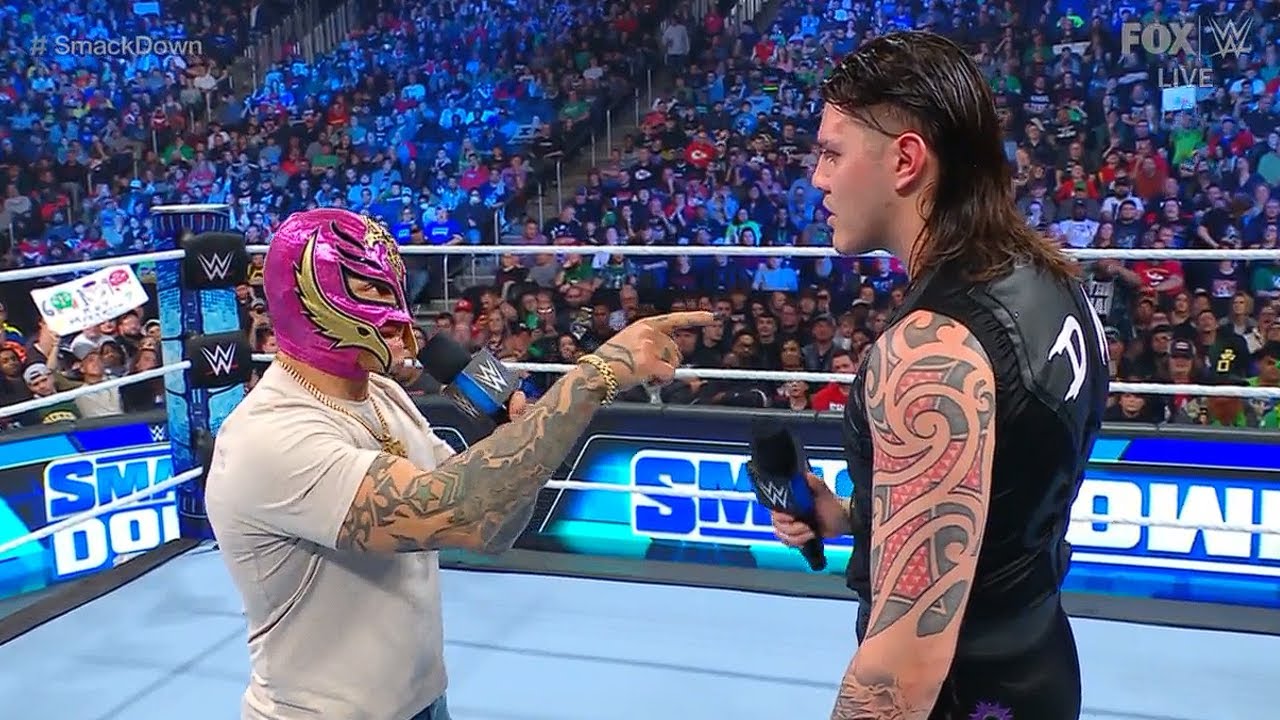 Chris King is here with what WWE should do with Dominik Mysterio at WrestleMania in his long-awaited match against his father Rey Mysterio Jr. 
On this week's episode of Friday Night SmackDown, Rey Mysterio finally snapped and beat some sense into his disrespectful punk-ass kid Dominik. The member of the Judgement Day came out to push his father again for a match on the Grandest Stage of Them All, this time with his mother and sister at ringside. The ungrateful punk told his mom to "Shut Up," as a father even I wanted to jump through the screen and whoop his ass.
Back in October of last year, Mysterio made the emotional decision to possibly quit the company but, instead, Triple H persuaded the Lucha libre superstar to move over to SmackDown to avoid his son. This came after Dominik shockingly turned on his father at Clash at the Castle. Mysterio did everything he could to refuse his despicable son's challenge for Mania but, a man can only be pushed so far. Mysterio will be inducted into the 2023 WWE Hall of Fame and I expect Dominik to embarrass his father during his speech to further this personal feud.
Yes, the WWE Universe hates Dominik and wants to see him get the ever-loving crap kicked out of him but, this feud is missing a special ingredient to capitalize on the biggest heat possible. Throughout this feud, Dominik has made mention of the legendary Eddie Guerrero on several occasions going back to the "iconic" 2005 feud.
I know WWE might not want to go this route but, Dominik MUST come out to Eddie Guerrero's theme at Mania. The disrespectful punk needs to come out in a lowrider to garner nuclear heat. It doesn't matter if The Judgement Day comes out and causes interference for Dominik to get the win, all that matters is that both superstars get the biggest payoff of this nearly year-long feud. Just imagine the Roman Reigns heat after he defeated The Undertaker and multiply that by ten. Dominik portrays the perfect heel and he truly is the missing ingredient that The Judgement Day needed to grow and evolve into a top faction.