Top 5: Requested Raw 25th Anniversary Returns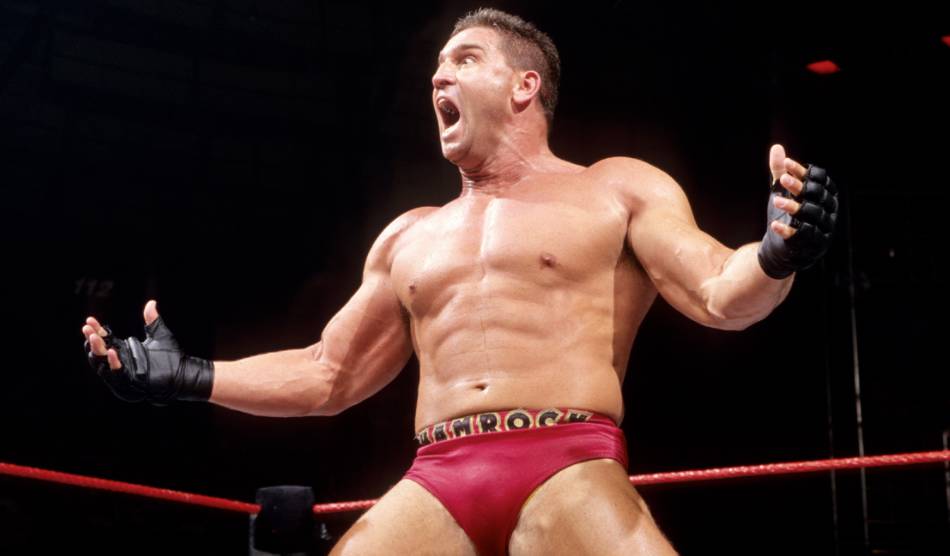 One thing we know for sure about the Raw 25th anniversary special on January 22 is that plenty of legends will return for the occasion. Whenever WWE has an anniversary you can count on that. We already know that Undertaker, Shawn Michaels & Kevin Nash will return, along with Jim Ross & Jerry "The King" Lawler, and we can probably expect the usual suspects for these events as well.
Mick Foley could be one of them. Even if he got fired last year, firings are temporary events for the Hardcore Legend. He's been fired as many times in storyline as Marty Jannetty was in real life. He was asked recently who he would like to see return for Raw's 25th anniversary, and his idea was one you might not think of…
Al Snow.
I'd forgotten that Al had been out of WWE for so long, but indeed it's been more than ten years since the Snow Man appeared on WWE television. Raw's 15th anniversary show was the last time Al Snow was on TV before being wished well in his future endeavors. Snow is still quite active in the business, but I'm sure he wouldn't mind being on the show if asked.
This got me to thinking of who some of the more random people to invite back for Raw's 25th anniversary. For the purpose of novelty, I'm not bringing back anybody that's appeared on Raw since the show's 15th anniversary show on December 10, 2007. Here are the top 5 random people I'd like to see make a comeback for Raw's 25th anniversary…
5. T.L. Hopper
Some of you might not have been lucky enough to be around during the glorious run of the WWF's favorite plumber. Here's some of what you missed!
Mid-90s episodes of Raw featured a ton of characters that had day jobs & were WWF Superstars during their time off. Tony Anthony, better known as The Dirty White Boy during most of his South-based wrestling career, actually did have a day job as a plumber. He knew the material and was certainly convincing as a plumber. The problem: who wants to see a plumber wrestle? Is a plumber going to main event WrestleMania? Not if that's the entirety of his character.
Still, wouldn't it be funny to see T.L. Hopper pop up backstage cleaning a toilet or something?
4. Ken Shamrock returns to Raw
I still consider Shamrock one of the all-time MMA legends, no matter how many years he stuck around after he should have retired. He was one of the people that popularized the UFC in the early years and his run with the WWF only served to increase the visibility of that sport.
His WWF run seems pretty under-appreciated as well. Dude won the Intercontinental Championship, co-held the Tag Team Championship with the Big Boss Man, and was 1998 King of the Ring. He also introduced the WWF to the ankle lock, a move that Kurt Angle used to win & defend several championships.
Certainly Raw's General Manager would be willing to welcome back the man that created his finishing move, wouldn't he?
3. Stacy Keibler
Let's be honest: Stacy wouldn't rank as one of WWE's top women of all time. Her win-loss record in the ring wasn't great, and she didn't show a great amount of improvement at the craft as her career developed. Nobody she managed saw a great deal of success due to her acumen. She left WWE in 2006 to pursue an acting career…and the main accomplishment of all of that was that she dated George Clooney for two years.
So why do we still remember Stacy today, and would love to see her at Raw's 25th anniversary?
You see, in the 2000s that was enough.
2. Jeff Jarrett
Here's something that'd turn heads. Jarrett hasn't been seen on Raw since October 1999, when he left for WCW & countless world championship reigns. He wasn't part of the WCW crew that the WWF signed, so he took his ball & created his own company. Then when his company didn't want him anymore, he created another company. Then he came back to his company & left again and eventually would up in rehab.
Which WWE paid for. Figure that one out.
Jarrett exited rehab recently and was last seen wrestling Jerry Lawler at a Memphis Grizzlies game. What if his next appearance was for the company that paid for his rehab? It'd definitely generate some headlines, that's for sure.
1. Rob Bartlett
I've never really understood the thought process behind making Bartlett part of the original Monday Night Raw announce team in 1993. OK, there was a thought process.
-Bartlett was big on Imus in the Morning, and for whatever reason, Vince was big on New York radio personalities. Todd Pettengil also got hired by the WWF from New York radio right around this time. If Peter Rosenberg came along twenty years earlier, he'd be on one of the announce teams instead of working the pre-shows.
-They wanted somebody other than Bobby Heenan so they could run an angle with Heenan not being able to get in the building.
-Vince was in this weird phase where he wanted commentary to be stand-up comedy. I noticed this while re-watching the 1993 & 1994 Raws on the Network. There were weeks where he'd spend an entire match running through current events & trying to get Randy Savage to react. I guess it was supposed to make the show different or edgy or something. Bartlett, theoretically, would have been good at that.
It didn't work because Bartlett didn't know anything about wrestling & his idea of comedy didn't get over with the fans. He lasted three months. The one episode I remember him being entertaining on was one where he spent the whole show imitating Vince McMahon. Heenan & Gorilla Monsoon were there in place of Savage & McMahon, and Bartlett was so bizarre that he got Heenan & Monsoon agreeing fairly often for one of the few times in recorded history.
I just want him on Raw because it seems like the least likely thing to happen other than people returning from the dead.
Can a Queen of the Ring Event Work in Today's WWE?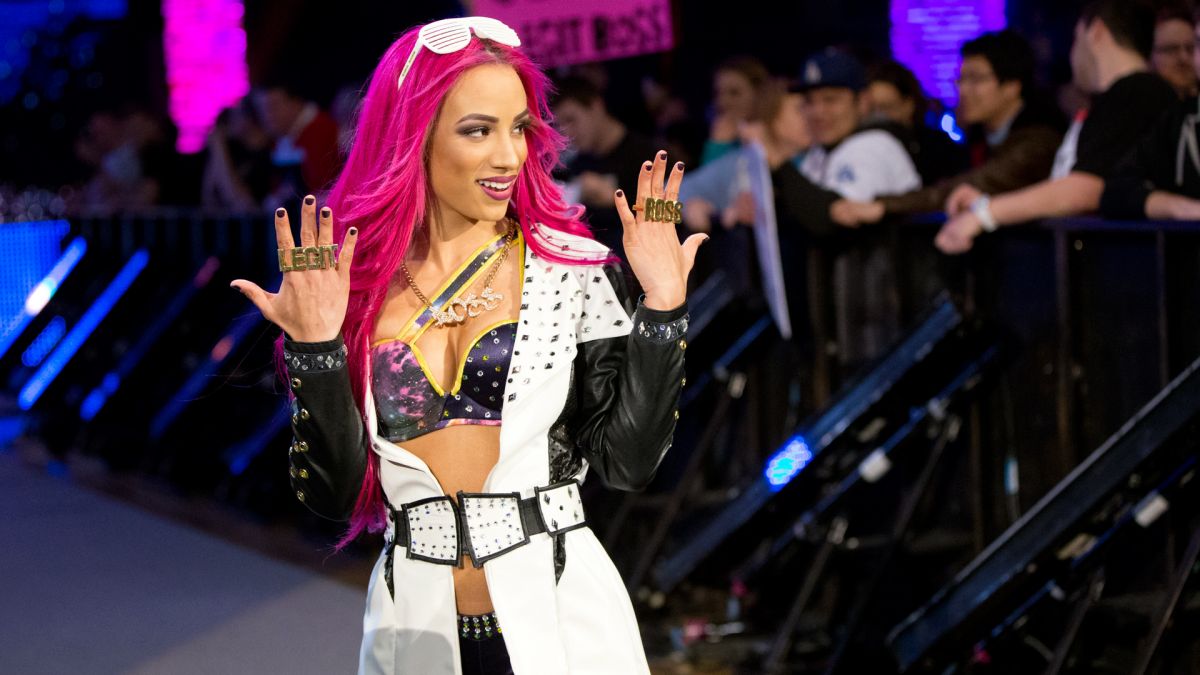 Rumors are swirling about WWE bringing back a throwback event for the next all-women's PPV.  A Queen of the Ring tournament sounds like a good idea as a focal point for the PPV considering the ever-evolving Women's Evolution.
Many fans remember the King of the Ring, which was considered one of the big five PPVs for WWE back in the 1990s.  King of the Ring had its ups and downs, but it was mostly known for the birth of Austin 3:16.  The iconic moment still stands the test of time twenty two years later, however others such as Owen Hart, Triple H, and Edge certainly benefited from the once-prestigious tournament.
After Brock Lesnar's win in 2002, King of the Ring slowly began to fade out. The last tournament was in 2015,where Bad News Barrett would later become King Barrett to celebrate the win. Before that was the infamous King Sheamus, who won the one prior back in 2010.
The allure and beneficial factor of King of the Ring definitely dissipated by the time it was brought back. King of the Ring used to be a big deal, meaning that the winner was definitely en route to a huge push or a WWE Championship opportunity down the road. The accolade was something that a few men could add to their list of accomplishments.
So let's fast forward to now with these Queen of the Ring ideas. Could this really work in today's WWE that is struggling to create lasting moments and new stars?
It depends on the commitment factor for the company; and that lies on the success and reception of the event if it did happen.  There is certainly use for it, as the tournament can be used to elevate talent such as Ruby Riott, Peyton Royce, or Sasha Banks.  On the flip side, it wouldn't be no surprise if someone such as Alexa Bliss or Mandy Rose could take the win to garner extra heat for their respective character.  That would certainly work, as Bliss is an example of someone who is very much over and the company seems to be completely behind her.
Consistency also matters, in which it is crucial to make the Queen of the Ring idea work. That goes hand in hand with the storytelling aspect that the company has been struggling with for some time now. Gaps in logic with missed opportunities have done more harm than good, and with Evolution's success, it wouldn't be fair to the women if Queen of the Ring was one and done thanks to those poor factors.
Queen of the Ring is a great idea that could certainly help the Women's Division.  Having the tournament at the Women's PPV would create interest for fans that want something to look forward to.  There is no doubt that the talent would shine during the Queen of the Ring – even the potential for possible Match of the Year candidates is high at an event such as this. 
WWE has all of the tools to make this a success if at all possible this is true.  Overall, it would be beneficial for the Women's Division, and it will help the Evolution become full circle –something that the Division is meant to be.
Let us know what you think on social media @theCHAIRSHOTcom and always remember to use the hashtag #UseYourHead!
SmackDown Live: Should The Miz Become A Babyface?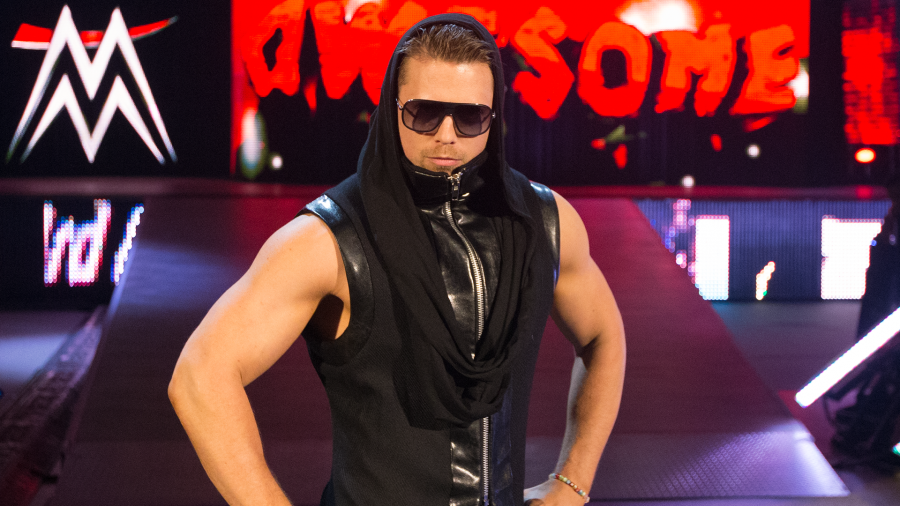 The Miz is a natural-born heel. the kind of performer who is so over the top, you cannot help but love him and hate him at the same time. David Levin asks if he should turn face.

I have always subscribed to a theory in professional wrestling that if one superstar becomes a heel, one must become a babyface. Unless the two characters are able to perform the very difficult "double turn" then which wrestlers draw the short straw becomes a decision for the creative team and the people that truly matter – the McMahon clan.
I am not a fan of Daniel Bryan's most recent heel turn, but understand how his character was a bit stale. Having him beat A.J. Styles for the WWE title was the right move, but might have been at the wrong time. The feud between two of the best in-ring performers in WWE is a dream matchup that was waiting to happen. The residual effect, however, has made things a bit cramped for some performers, most notably The Miz.
It's hard to see both Bryan and The Miz, two of the best who feed off each other, on the same side of the fence. It also begs the question – should WWE, in turn, make The Miz a babyface and create an arc that finds these two face-to-face at WrestleMania 35 with the company title on the line?
The Miz is a natural-born heel. the kind of performer who is so over the top, you cannot help but love him and hate him at the same time. He is  a combination of Chris Jericho, Ric Flair and Gino Hernandez wrapped tightly into an explosive character who gets over with the fans and draws heat when he needs to.
Heels were supposed to control matches in years gone by and knew when to sell for an opponent and let a match speak for itself. With Maryse by his side, he is every bit Tully Blanchard with Baby Doll, and when given a microphone to accentuate his persona he is WWE gold.
Why he does not have a title around his waist right now is a mystery yet to be solved. A confrontation with Bryan, who is the top heel by far on the blue brand, with the WWE fanbase squarely in his corner is another angle the creative team should look long and hard at pulling off.
The reality star turned professional wrestler turned movie star should still be considered an underrated commodity for what he does on screen and how he is a money maker off camera. But in honesty, taking his current character and changing his position from heel to babyface might be his biggest challenge in WWE to date.
Let us know what you think on social media @theCHAIRSHOTcom and always remember to use the hashtag #UseYourHead!