WWE News: All Legends Currently Confirmed For WWE RAW 25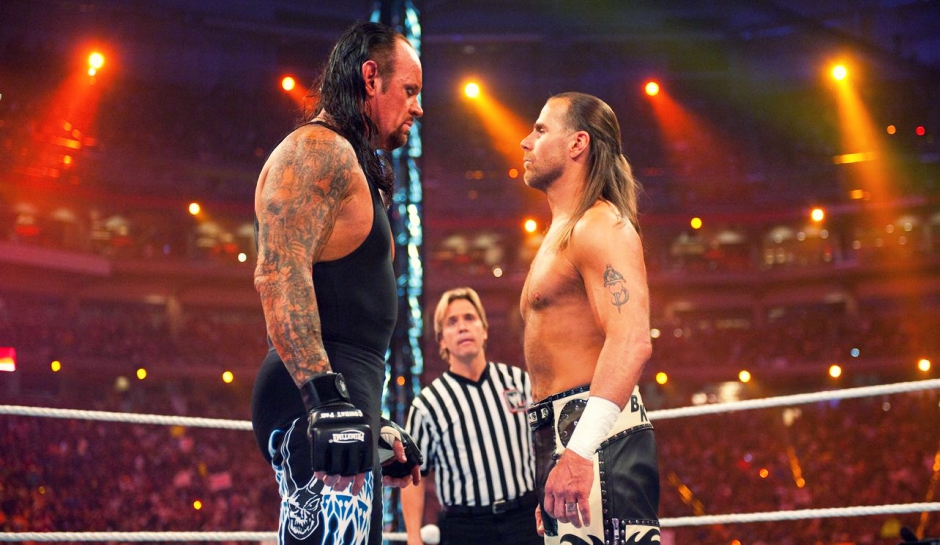 WWE RAW will be turning 25 years old in a few weeks, and everyone is not unanimously scoffing at how old this makes them feel. We know grandma and grandpa, you remember what RAW was like back in your day. Now let's move on. With RAW 25 fast approaching, WWE is already planning out what they want to happen on the show and how they want to go about it. The plan is, of course, to bring as many past names in that make sense.
WWE is in the process, still, of adding people. However, they have confirmed a ton of names for the event so far. It might even surprise you at who is all involved. Now, we expect current WWE RAW stars to be on the show. However, WWE is also confirming a number of WWE SmackDown Live stars will also be part of the event. Seeing as many did work RAW the last number of years, this is understandable.
Don't assume that we'll see another hijack of the show or something crazy that we saw near WWE Survivor Series. However, you can expect that the blue brand will have their use in a big way. We know that they have already confirmed WWE Champion AJ Styles will be there, and it is extremely unlikely SmackDown GM Daniel Bryan or Commissioner Shane McMahon will miss the show. The same can be said about Randy Orton, and a number of other SD Live names.
Who Are The Confirmed WWE Legends Attending RAW 25 So Far?
The company announced a large number of them on their website, though we're likely going to see some come in as a surprise as well. Though WWE wants to get a huge rating for this event, so they feel announcing stuff ahead of time will be smart. They're completely correct about this as well. According to the
WWE website
, all of these legends are confirmed:
The Undertaker
"Stone Cold" Steve Austin
D-Generation X
Shawn Michaels (by extension of DX and himself)
Jim Ross
Jerry Lawler
The Dudley Boyz
Ric Flair
Scott Hall and Kevin Nash
The Bella Twins (they seriously put this, not us)
The New Age Outlaws
Ron Simmons
JBL
The Godfather
Brother Love
Boogeyman
Teddy Long
"The Million Dollar Man" Ted DiBiase
John Laurinaitis
Sgt. Slaughter
Eric Bischoff (not yet confirmed by WWE but by every major wrestling news outlet)
Likely Names WWE Will Bring In Or Will Be Added To This List
A lot of past names very well could appear on camera in some form, and the company would likely want to keep this a secret. However,
speculation wise
and how WWE is framing things….it makes total sense to bring these men and women to the show:
Edge
Christian
Trish Stratus
Sting
Bret Hart
Lita
Jeff Hardy (could actually make his return to help Matt become more "broken" on this night)
Molly Holly
Tazz
Tommy Dreamer
Torrie Wilson
Santino Marella
Honky Tonk Man
Jonathan Coachman
Ivory
Goldberg
Batista
The Few That Are Not Locks But Are Pretty Much That
We all know WWE has a few people that they will be forever linked to, no matter what. Those people are Vince McMahon, The Rock, and Hulk Hogan. Two of these people are at least somewhat okay with people and the other is getting back in good graces with the world. The Rock may not appear live on the show, but
RAW 25
would not be the same without at least something coming from The Great One. So we're certainly going to see that.
The question is, what will he have to say? However, if he's there live, whatever building he is in will see the roof blow off it. Vince McMahon is clearly the person we can expect more than any other to be there, he's a damn McMahon!!
Meanwhile Hulk Hogan making his comeback to WWE on the 25 anniversary of Monday Night RAW would be a wonderful way to use him. Sure, a WrestleMania comeback might be bigger. However, fans miss the Hulkster. They don't mind seeing him step in and have a fun moment in front of them. The only fear is seeing him wrestle, and this is likely not happening thankfully. But a promo? That can be fine from the WWE Hall of Famer.
[Featured image by WWE]