WWE News: Big Update On Changes To Women's Royal Rumble Match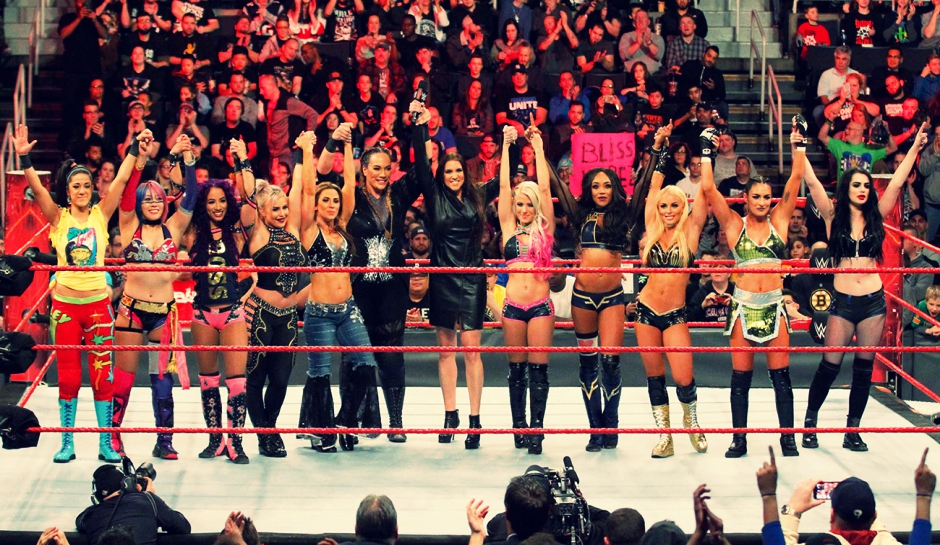 With WWE's Royal Rumble event upcoming on the 28th of this month, it makes sense to think that the company will make some changes between now and then. WWE clearly knows that they cannot just make the event a crazy, as it'll connect to WrestleMania 34 in a big way. With WWE adding a Women's Royal Rumble to the event this year, it changed things for them. They now have to pay attention to how they book women this year in a far bigger way than before.
With that said, this match is going to have a lot involved in it. While the original idea was to do 20 women, this was thrown in and out. It appears many more wanted 30, and that is what WWE decided on. Kurt Angle also told us on WWE RAW that the rules of the match will be just like the men's Rumble. We also know that WWE has decided to bring in some women from WWE NXT to make main roster debuts in that match, according to The Wrestling Observer.
The women currently heading for the spot will be Ember Moon, Peyton Royce, Billy Kay, and Nikki Cross. Though Kay may only just accompany Royce rather than wrestle then. All these women will make debuts here, but won't stay on the main roster. They will make their permanent debuts later in the year, with most being after WrestleMania.
What To Expect When You're Not Expecting From WWE
While the NXT girls appearing makes sense to fill in some holes, you're likely to see some legends
make their return
in this match. People like Lita and Trish Stratus are clear favorites to be in this spots, but fellow WWE Hall of Famers like Jacqueline and Beth Phoenix are also speculated to be in the match from others. Even Kelly Kelly has been rumored for this weirdly enough. The addition of both past women and NXT women was kind of a new decision by the company. Though minds could change yet again, it likely won't.
The reason has to do with women on the roster. There are only 19 active women creative and management can use from the main roster, so they have 11 extra spots they must fill. The original idea was to only use past women or only use NXT girls to make up this amount, but the mix was one that creative seemed to dig far more.
On top of all of this, one of the most important people you should expect to see is Ronda Rousey. In fact, she very well could be the odds on favorite to win the whole Women's Rumble. As of now, WWE is considering having both Asuka and Charlotte Flair become or remain champions at the Rumble event. This means that the winner, being Rousey most likely, will pick between one or the other and won't be held to the show they are on. Similar to the men as well.
Ronda vs Charlotte is rumored to be already in WWE's WrestleMania plans anyway. This makes sense right? Let's have the woman, who never once wrestled for the company, come in and win the first women's Rumble. Then take on the biggest female star in WWE right now in the women's main event for the biggest wrestling show of the year. It's not like anyone will be bitter about that at all, WWE. This will go flawlessly.
[Featured image by WWE]