WWE News: John Cena Comments On Joining The Bullet Club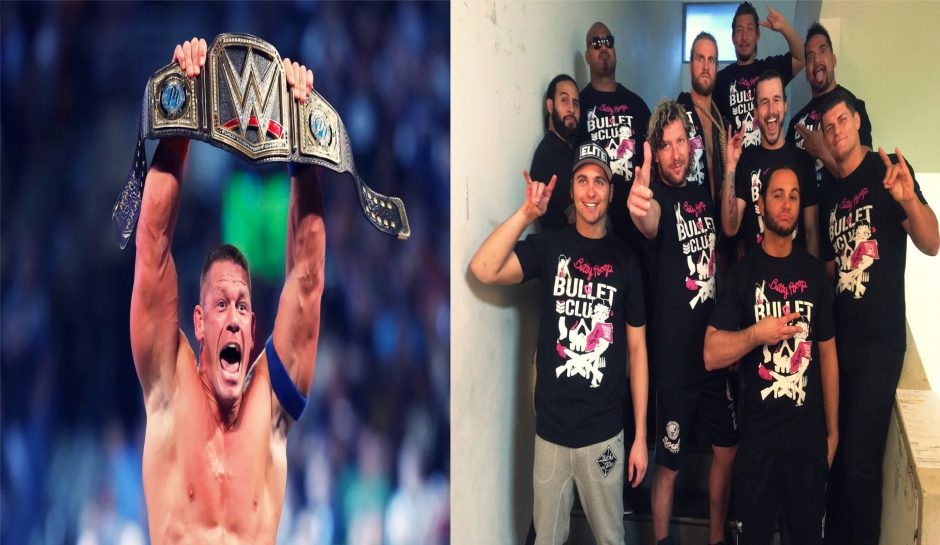 WWE Superstar John Cena has been part of the pro-wrestling scene for the better part of two decades now. Can you believe that by the way? John Cena made his debut in the early 2000's during an time in WWE known as the "Ruthless Aggression Era." Cena practically started it when he said those infamous words to Kurt Angle in his debut on WWE SmackDown in 2002.
We're now in 2018, and the man has dominated in his time with the company. Putting up an impressive record of championships. From winning The Royal Rumble twice to even winning Money in the Bank once. Oh yeah and he has 4 WWE Tag Team Titles, 5 WWE United States Titles, and even 10 Slammy Awards.
He also happens to be tied with the great Ric Flair with 16 World Championships. Though John Cena already has the record for the most WWE World Titles in history, the record of 16 recognized by WWE represents most of the titles The Nature Boy won in NWA, WCW, and WWE. Cena is a legend these days, so when you think about his future in wrestling….it seems like he may have a short time left, right? Maybe not.
John Cena Joining The Bullet Club?
John Cena comments on the Bullet Club pic.twitter.com/B4sDIvOju7

— Deno (@KiingDeno) January 11, 2018
When a fan seemed to ask John Cena about the possibility of joining the infamous Bullet Club faction, Cena commented saying he was not sure if they would have him. It is an "elite club" as Cena called it, and they may not want a grizzled vet like him. New Japan World, the subscription service for New Japan, would retweet the video on Twitter with this going around.
Meanwhile, the Young Bucks heard of what John said and decided to make sure he knew how much he was appreciated. So they tweeted out to Cena that they would love to have him. Similar to other major factions in the past, Bullet Club has had some members that is kind of iconic at this stage. The group was started by Prince Devitt, known as Finn Balor in WWE. Meanwhile, AJ Styles was once a leader of the group.
They are currently led by Kenny Omega and have multiple past members like Jeff Jarrett even, as part of the group. Adding John Cena to the group would be massive for them. While this is clearly not happening with a group part of New Japan, and a guy who would never leave WWE….it's still fun to think about. Clearly the members of the Bullet Club would want him if he ever does decide to leave WWE.
[Featured Image by WWE and Young Bucks-Twitter]