Chris Deez's Pre-Royal Rumble WWE WrestleMania 34 Card Predictions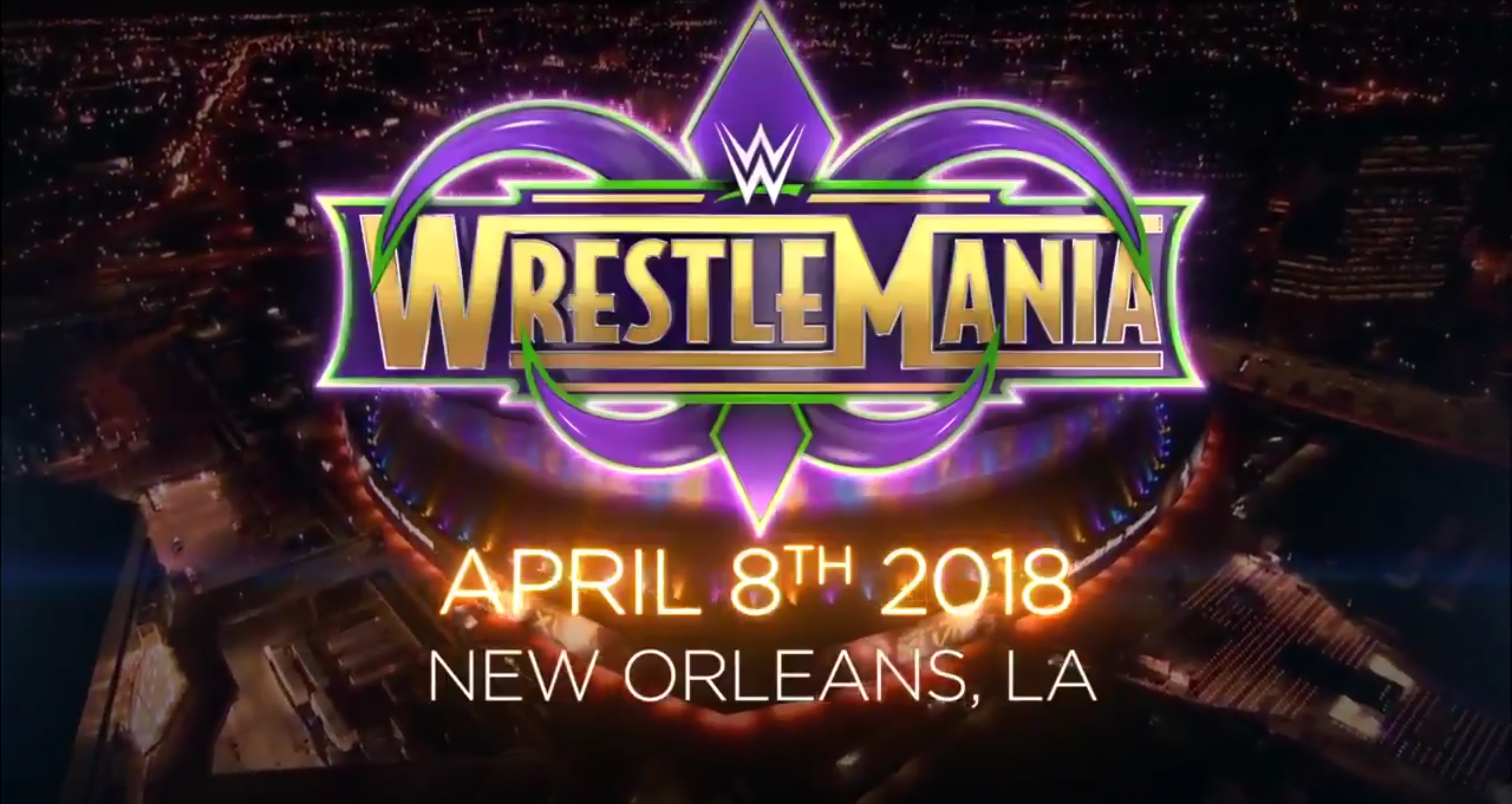 With the Royal Rumble 2018 a matter of days away, we are officially on The Road to WrestleMania. However, the seeds were being planted long before now in preparation for the Showcase of the Immortals. Survivor Series 2017 gave us a much clearer indication of what WWE were planning for The Show of Shows, although as we all know, WWE and Vince McMahon are prone to changing their minds at the very last moment, meaning The Greatest Spectacle in Sports Entertainment (Is that enough different ways to say WrestleMania now?) this time around could be the most unpredictable and astounding we have ever seen.
Here are my early predictions for the top matches on the card.
Smackdown Live Tag Team Championships
Rusev Day v Kevin Owens & Sami Zayn v Bludgeon Brothers v The Usos (c)
This is an interesting one. The Smackdown Live tag division has been on absolute fire recently and has been one of 2017's highlights for most fans, but WWE find themselves in an all too familiar position of having too many superstars to fit into a program hence why I'm going for another multi team match. The Bludgeon Brothers have made quite the impact since debuting but there's only so many teams left for them to squash, so they need to be entered the title picture as soon as possible to give them some relevance.
The Usos were hands down the team of the year for 2017, but it might be time for them to drop the belts and freshen the division up a little. Rusev Day are over in a way nobody expected at all, but I can't see WWE sticking the belts on them, yet which is a shame really as they're both tremendously talented and Rusev has been misused for the longest time.
The most interesting element here is that of KO & Sami Zayn, and it all really comes down to what happens at the Rumble when the two face AJ Styles in a handicap match for the WWE Championship. The going plan seems to be AJ retains the belt, which is the right decision, and would surely lead to a split between the best friends and lead to yet another fantastic feud between the pair. If this is the case I would have Gable & Benjamin replace them in this match, or maybe Breezango. I'm expecting this to open the show, and regardless of which teams compete it has the potential to steal the show as it has so many times over the last 6 months or so.
Shane McMahon v Daniel Bryan
If you've read anything I've written before you'll know that this is my absolute nightmare, but it seems to be something WWE are determined to do. SD Live was meant to be the land of opportunity but the only opportunities we're seeing are the ones for Shane to stroke his own ego. If Bryan does return it should under no circumstances be against Shane… he is NOT a wrestler and it's scandalous that he keeps depriving talented superstars of main event spots.
For him to have faced AJ Styles, Kevin Owens, The Undertaker and competed in main events at numerous PPV's honestly sickens me. Bryan could still have amazing matches with the likes of Owens, Styles or Zayn but he wont get the chance to. This is going to happen whether we like it or not. Toilet break match for me.
Raw Tag Team Championships
The Bar v The Club v The Revival (c)
The Revival are the only team keeping me interested in the slightest bit about RAW's tag division. The Bar are great and putting them together was absolute genius, but there's only so many times I can watch the same match between the same guys no matter how good it might be. SD Live's tag division has been on fire, while RAW's has stagnated big time, so the return of The Revival will hopefully add fire into the mix.
The division still needs a few more legs though and I'm happy to see Gallows and Anderson return to a more prominent role recently. Seeing them capture the gold and Finn potentially doing the same would be a great way to build them up as the dominant faction in WWE, and its only a matter of time before we see the Authors of Pain or SAnitY called up… maybe on the RAW after Mania?
Braun Strowman v Samoa Joe
Now I don't overly want this to happen because Strowman at this point should be competing for a championship, but with the Universal Championship match all but decided we need something else for him to do in the meantime. Braun taking on Joe makes sense as it can be worked around what happened at Survivor Series when The Monster Among Men took out HHH not once, but twice. Joe was originally brought in as HHH's hitman of sorts, so to have him once again do his dirty work makes sense. This is definitely a match up we all want to see, both men are insanely over despite one being a heel and seeing the two behemoths go one on one would be a sight to see.
Whatever does happen with these two, at least one of them needs to be competing for a championship again afterwards. I would absolutely move Joe over to Smackdown Live and have him go for the United States Championship at the very least.
Intercontinental Championship
Finn Balor v The Miz (c)
The fact that Roman Reigns is once again going to compete in the main event suggested he would drop the title soon, and it made sense for The Miz to win back the title he made so prestigious. Miz has now gone 3 straight PPV's (SummerSlam, TLC, Survivor Series) without defending the belt, and no matter how good he has been on RAW this has hurt the relevancy of the title. What WWE need to do is give him a big-name opponent to bring the spotlight back onto the belt, and Finn Balor makes all the sense in the world.
Finn has been largely misused since returning from his most recent injury and his most recent rivalry with Bray Wyatt was embarrassingly bad to watch at times. Finn is another superstar who is over in a big way and he needs to hold a belt to raise his stock in the company again before eventually going on to try and reclaim to Universal Championship which we never lost.
Seth Rollins v Dean Ambrose
Surely, I'm not the only one who saw this coming from a mile off? From the first second that they buried the hatchet and teamed up to gain the Tag Team Championships, you just knew somewhere not too far down the line one would betray the other to set up a feud (again). This time I'm expecting Ambrose to be the one who turns as there are a good few reasons why he was motivated to. There's the fact he never truly tasted revenge for Rollins originally breaking up The Shield all those years ago, Seth taking the pin when they lost the titles to Sheamus & Cesaro, Ambrose suffering a long-term injury and being replaced by Jason Jordan… the possibilities are endless.
4 Horsewomen WWE v 4 Horsewomen MMA
This is a weird one for me. I don't agree with Charlotte being wasted on a match like this when she could be defending her title instead, but at the same time the SDLive women's division has been quite poor for a while now so I can't imagine who she would even compete against. This match has been in the works for quite some time now and we know how doggedly stubborn WWE can be regardless of it being detrimental for the talent involved.
Ronda Rousey has been a long-time target for WWE since her UFC career started to go downhill and she would be a huge draw. Competing alongside Shayna Baszler, Jessamyn Duke and Marina Shafir this will be the marquee matchup for the women and could well end up being quite entertaining if done right. As for the finish, I really hope WWE go with Rousey turning on her teammates and helping team WWE gain the win or else they run the risk of having non-WWE competitors making their 4 top women (Charlotte, Becky Lynch, Sasha Banks, Bayley) look weak and irrelevant.
United States Championship
Dolph Ziggler v Baron Corbin v Bobby Roode (c)
Another match with lots of potential competitors but not a huge amount of interest around the belt. It is still early days for Roode but so far, he has been unspectacular and is proving to be nothing more than a flashy entrance. Dolph will certainly return between now and April claiming he wants back the title which he never lost, and I would expect him to reclaim it here.
Corbin… ahh I just don't know anymore. Whenever it seems like he has finally caught a break and started to improve, WWE go and ruin him again. I imagine he will do well in the Rumble and then do something similar to the returning Dolph. Corbin lost the title in the last match between these 3 but never received a rematch prior to Dolph vacating the belt, giving Corbin the perfect way back in claiming to be the rightful champ.
Raw Women's Championship
Asuka v Alexa Bliss (c)
This one is looking almost as inevitable as the Universal Championship match at this point, with Asuka being the odds-on favourite to win the Women's Royal Rumble after Paige's supposed career ending injury. Over the next few months I'd expect Bliss to fend off a few other competitors, all the while having to look over her shoulder for Asuka and being stalked by her on RAW.
There's also the prospect of Nia Jax being added into this match in some capacity. Her storyline as Bliss' best friend is still ongoing but the tension is clear, and the cracks are starting to show in their relationship. Alexa facing off against two of the most dominant women on the roster would be a great way for her to play up to her heel characteristics, constantly ducking, dodging and evading any confrontation. The only outcome i can see is Asuka claiming her first main roster championship.
Universal Championship
Roman Reigns v Brock Lesnar (c)
Yep.
That is all.
WWE Championship
Shinsuke Nakamura v AJ Styles (c)
Another one that's virtually nailed on, WWE have dropped more than enough hints of this happening. The 'dream match', a phrase we seem to be hearing almost weekly these days, could well be the match of the night but only if Styles makes sure of it. It may be an unpopular opinion, but for me Nakamura has been absolute trash since stepping up from NXT thanks to a mix of horrible booking, WWE limiting his move set and killing his momentum by repeatedly having him lose to Jinder Mahal. Styles will also have to carry this feud on the promo side of things as  Nakamura has become no better in that department, so much so that he has been limited to a few words every time he has had a mic thrusted in his face recently.
Styles on the other hand has been nothing but phenomenal (sorry) in WWE. The company have shown on numerous occasions that he is every bit as important as Roman Reigns by having him compete on a RAW PPV against Finn Balor, appeared the following night on an episode of RAW, won the WWE Championship again to an incredible reaction from the crowd, and went on to have one of the best matches of 2017 at Survivor Series against Brock Lesnar.
Its only a matter of time before Nakamura tastes championship gold, but hopefully it won't be on this night. They should be allowed to feud with eachother for a short while longer after Mania, Styles has put in too much fantastic work, arguable the best of his career, to drop the title on the biggest stage of them all.
HHH v Kurt Angle
The only thing with this one that I can't decide on is how it will start up. On one hand HHH could start giving Angle hassle for not being a good enough GM, proven by him having to finish the job by pinning Shane at Survivor Series. At the same time, Angle could give HHH hassle for not believing in him and intervening when he already had the outcome of the match under control. There will more than likely be a stipulation here, maybe a no DQ affair, and im also expecting Angle's job to be on the line.
Don't expect this to be a very good match. 10 minutes maximum with Angle obviously winning.
John Cena v …?
What do you do with a problem like John Cena? The 16-time champion doesn't really have anything in the works after yet another period away from the company so it's a hard one to predict. The safe money is still on him facing The Undertaker, but I pray to god this doesn't happen, the legacy of Taker has already been tarnished and you just know Big Match John would come out victorious here. And after #Raw25 that seems a little less likely.
The other possibility is the horrible, excruciating, downright sickening thought of Jinder Mahal being a part of a major storyline heading into Mania. From a business point of view, it makes sense, WWE are still determined to dig into the Indian market by having Jinder as at least a strong mid card guy and Cena would be the perfect opponent. Their characters of Mr USA v Mr Anti America align perfectly and a Wrestlemania crowd is probably the only one you'll find which will be sort of receptive to a match like this.
Personally, I wouldn't have Cena compete at all, I would throw a curveball and have him as the host of the whole event. This way he can have a back and forth with various superstars and set up a match for after Mania, we know just how good he is on the mic and plus it didn't do any harm to The New Day when they hosted last year did it?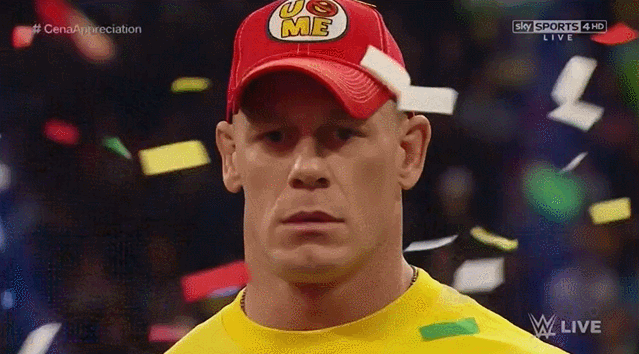 King's WrestleMania Rewind: Stone Cold VS. Scott Hall (WrestleMania X8)
Chris King is back with another WrestleMania Rewind, looking at the NWO's Scott Hall battling Stone Cold Steve Austin at WWE WrestleMania X8 from Toronto!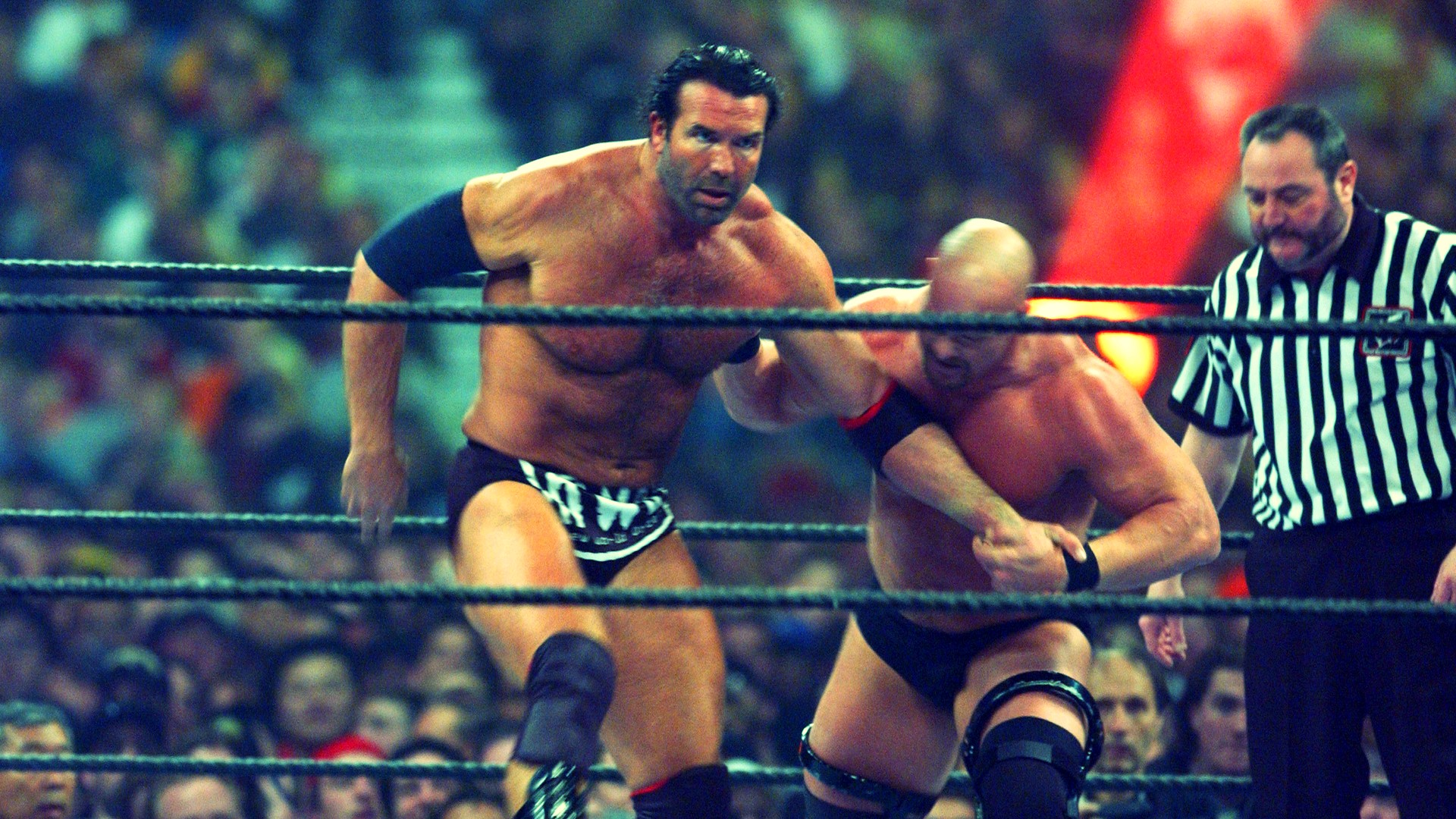 Chris King is back with another WrestleMania Rewind, looking at the NWO's Scott Hall battling Stone Cold Steve Austin at WWE WrestleMania X8 from Toronto!
Chris King is back this week with another edition of WrestleMania Rewind, where he is rewatching all the past Mania matches and feuds. This week you're in for a treat as we look back at 'Stone Cold' Steve Austin vs. Scott Hall at WrestleMania X8.
In late 2001, Vince McMahon bought out his competition WCW and acquired the rights to a plethora of talent including Booker T, Eddie Guerrero, Chris Benoit, and the iconic trio known as NWO. Hulk Hogan; Kevin Nash, and Scott Hall were hell raisers, and what better way to make a name for yourself than take out the two top superstars in the WWE The Rock, and Stone Cold?
The NWO cost Austin his chance at becoming the Undisputed Champion at No Way Out during his match with Chris Jericho. Adding insult to injury, the NWO spray-painted 'The Texas Rattlesnake' with their brand logo just like they did in WCW. As you can imagine, Austin was pissed and out for revenge against the group and primarily Scott Hall.
Hall would challenge Stone Cold to a match at WrestleMania 18. Both superstars beat the living hell out of each other leading up to this highly-anticipated match for who runs the WWE.
The glass broke and Stone Cold made his iconic entrance, and black and white NWO covered Halls' entrance alongside Kevin Nash. With the odds stacked against 'The Toughest S.O.B' could Austin or NWO prove their dominance? Sadly the NWO  broke up that very night when Hulk Hogan came to the aid of his adversary The Rock after their 'iconic' dream match. Stone Cold would ensure the victory with the Stunner. Hall would perform an Oscar-worthy sell over the finisher.
What a time to be a wrestling fan in the 2000s when nothing was impossible for WWE. Who would've thought WCW would go out of business and Hogan would make his long-awaited return to WWE?
King's WrestleMania Rewind: Seth Rollins vs. Kevin Owens (WWE WrestleMania 36)
Chris King takes a look at the most underrated WWE WrestleMania matches, and starts off with Seth Rollins battling Kevin Owens at WrestleMania 36!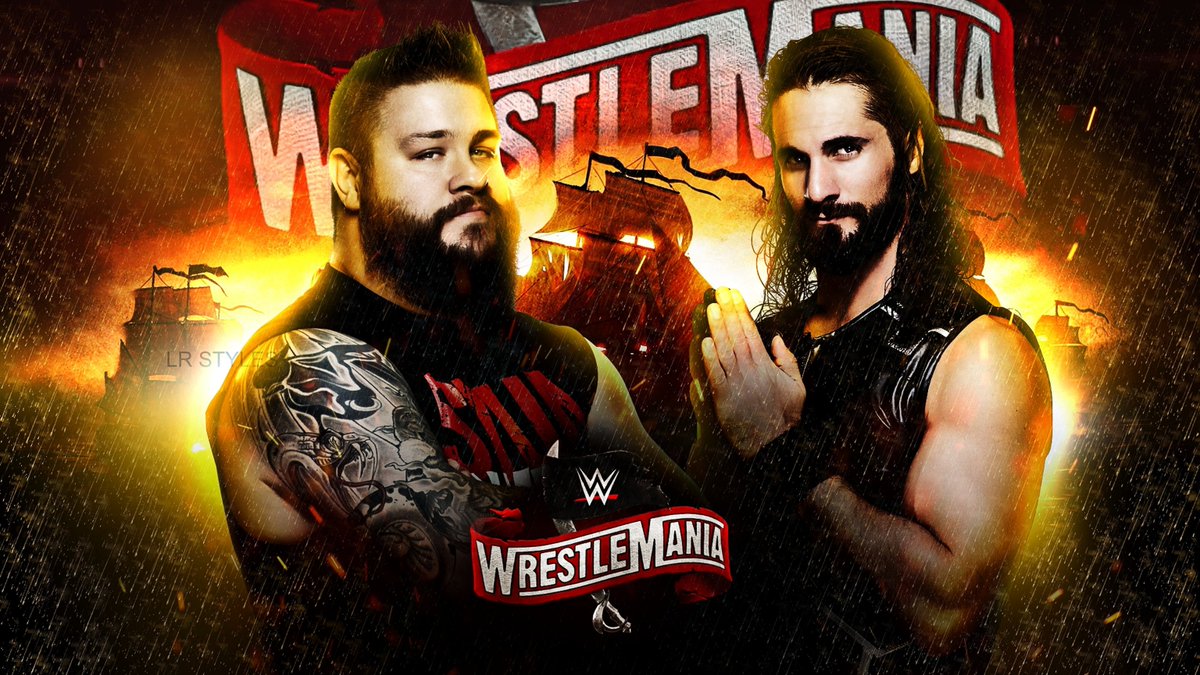 Chris King takes a look at the most underrated WWE WrestleMania matches, and starts off with Seth Rollins battling Kevin Owens in the WWE Performance Center at WrestleMania 36!
Chris King is starting a new series heading into WrestleMania season dubbed WrestleMania Rewind. Each week he'll be going back and sharing his insight over underrated matches at the Show of Shows. First up, is Kevin Owens vs. "The Monday Night Messiah" Seth Rollins at WrestleMania 36.
At the 2019 edition of Survivor Series, Rollins sacrificed himself during the men's traditional match allowing SmackDown to ultimately gain the victory. The following night the self-proclaimed Messiah, berated the whole roster but KO was not having any part of it. Owens quickly became a huge barrier in Rollins' cause for the greater good. The Authors of Pain attacked Owens with Rollins' character in question.
Owens finally had enough of his rival's mind games and torment and challenged Rollins to a match on the Grandest Stage Of Them All. Rollins mockingly accepted his challenge and the match was made official for night one of WrestleMania. Owens came out of the gate beating the holy hell out of the Monday Night Messiah trying to achieve his long-awaited moment at Mania but, Rollins tried to steal a disqualification victory by using the ring bell.
Owens hellbent on revenge provoked Rollins into turning their encounter into a no-disqualification contest where the fight could be taken all over the empty arena. The highlight of the match, was when KO used the WrestleMania sign to deliver a thunderous senton bomb through the announce table. Owens would secure the victory with a Stunner in an incredible match. Despite having no crowd during the pandemic era, both KO and Rollins put on an intense performance under the brightest lights.
In my personal opinion, this was a great feud that helped both superstars in their transformation as compelling characters for years to come.