8-Match Tag: WWE Network Evidence That Looks Can Be Deceiving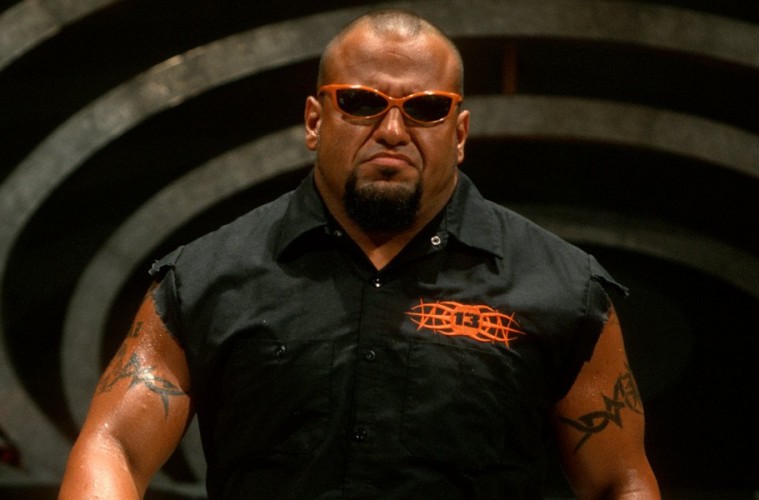 Welcome back, ladies and gentlemen, to 8-Match Tag. I'm Sean. You're not. This little house party jointly thrown by the Comer Codex and The Chairshot is your sensible portion of themed prime cuts from the WWE Network's finest reserves, an eight-course meal conceived to introduce new wrestling initiates to the finest facets of the squared circle and satisfy a seasoned fan's refined palate.
Professional wrestling is a visually nuanced storytelling medium. Despite some leeway for creative malleability with ideal pieces in place, such as a daring booker and the right performers to deliver a match's narrative, there's a certain inherent logic to pushing some workers based on their appearances. That being said, many observers could and would readily argue that Vince McMahon's sweaty McBoner for any Big McLargeHuge that strolled past Titan Tower in the 1980s gave way to ingrained physique prejudices responsible for several generations of fans looking at certain individuals through some unfortunately strict blinders. Sometimes, the right man or woman in the right place at the right time chiseled at cracks they uniquely created in that aesthetic glass ceiling until it shattered. In other instances, the Cult of McMahonism dismissively waved off brilliant in-ring artists whose forms didn't evoke daydreams of Superstar Billy Graham, Hulk Hogan, Ultimate Warrior or "Macho Man" Randy Savage.
I present to you, the jury, these eight gifted performers whose bodies of work would give any skeptic grounds to question everything they have ever accepted about kinesiology, agility, strength and the core definition of "fitness."
As (almost) always, in no particular order and paired individually with an essential-viewing recommendation from WWE Network itself…
1. TAZZ/TAZ
Pete Senercia stands an unremarkable 5 feet 9 inches tall. That distinctly average stature gives him an insignificant height advantage over his trainer, WWE Hall of Famer Johnny Rodz, but it left him awkwardly dwarfed by the vast majority of his wrestling peers. You would have enjoyed ample company if you wrote him off as being built too similarly to a fire hydrant for anyone to take the Brooklyn-born brawler remotely seriously as a plausible champion. In turn, he would have made you eat your words and love every bite.
In his prime, Taz was a tenacious 250-pound pit bull with a legitimate judo black belt, an Empire State Heavyweight Championship won as a young amateur wrestler and the jaw-dropping strength to hang with the likes of Chris Benoit, Sabu, Rob Van Dam and more among ECW's stiffest, most physically gruelling performers. Every single night, he earned his nickname's absolute believability as "the Human Suplex Machine," often chucking men standing a full ahead above him halfway across the ring. What he lacked in inches, he made up in psychology and explosive power.
WHAT TO WATCH: TAZ vs. BAM BAM BIGELOW – ECW LIVING DANGEROUSLY, MARCH 1, 1998
(NOTE: For the record, Bigelow himself was an astonishing super-heavyweight whose 390-pound body could twirl effortlessly through flawless cartwheels and a gorgeous moonsault.)
2. CESARO
Yes, Cesaro. Hear me out.
When you picture John Cena, Big E and Mark Henry, you appropriately invoke an understandable description of men with bodies sculpted to bear the burden of Atlas himself upon their own shoulders. Every lean, outsized muscle ripples beneath tightly stretched skin, every inch of which might as well be tattooed with their personal-best bench presses and curl routines. Cesaro stands an impressive 6 feet 5 inches and weighs in at a sizable 232 pounds himself, but if forming an impression based purely on his physique's definition, your average onlooker might never remotely dream that his functional athleticism could easily rival the lifting capacity of all three men listed above.
The key word? Functional. Cesaro himself has stated he doesn't place a great deal of stock in how much dead weight he can press, row or squat. Not only has he twirled the mammoth Great Khali's 7-feet-1-inch body suspended in the air for around 30 consecutive seconds without scarcely straining himself and scoop-slammed all 400 pounds of The Big Show over the top rope, but the Swiss Superman routinely dives through the ropes with the smooth trajectory of Sin Cara or Kalisto and has even developed an admirable take on Rey Mysterio's 619. This bastion of perfect muscular efficiency possesses an unparalleled mastery of every fiber and nerve that pairs phenomenally with a genius wrestling IQ.
WHAT TO WATCH: 2 OUT OF 3 FALLS, CESARO vs. SAMI ZAYN – SAMI ZAYN: NEVER BE THE SAME (WWE NETWORK COLLECTIONS)
3. KASSIUS OHNO
Paired once upon a time with Cesaro (then wrestling under his given name, Claudio Castagnoli) as one-half of the Kings of Wrestling, WWE.com recently featured the knockout artist once known as Chris Hero in an eye-opening featurette memorable for stating exactly what I myself am only recently rising to appreciate: Ohno's uncanny muscle memory allows him to continue nipping up, executing immaculate front flips, diving on a run into the ring through the bottom two ropes and executing other feats capable of making body-obsessed fans want to meekly apologize for even quietly thinking his 280-pound, fairly soft body has no place inside an NXT or WWE ring.
Rumors circulated after Ohno's release from his initial NXT run in 2013 that he had run afoul of WWE brass by refusing to address criticism of his appearance. Just exactly what measure of truth that chatter held remains up for debate, but to be fair, he indeed was not quite the svelte young man who had first made his bones in Chikara, Ring of Honor, Combat Zone Wrestling and elsewhere around the world years prior. It didn't help that Ohno has always favored wearing his hair long and pairing it with a full face of scruff. Also, he did continue to put on weight after leaving.
Remarkably, he somehow did so without sacrificing an iota of nimble maneuverability. His cyclone kick is a thing of beauty. He gets air and velocity beneath a running senton that would make Bray Wyatt and Samoa Joe proud. Let the record show, you sometimes never know just what a man can do between the ropes until the bell rings.
WHAT TO WATCH: NO DISQUALIFICATIONS, KASSIUS OHNO vs. HIDEO ITAMI – NXT, SEPTEMBER 6, 2017
4. SAMOA JOE
Is he same prodigy who tore through a 21-month ROH World Championship reign followed by a 17-month undefeated streak in TNA? No. Samoa Joe is older, arguably heavier and barely a stitch less athletically remarkable than he was more than 10 years ago. He also happens to be a more seasoned in-ring storyteller.
Can you imagine standing outside the ring and trying to steel yourself for moment a 280-pound slab of beef rockets through the top and middle ropes in your direction? At 38 years old, Joe can still nail that exact spot every single time. That's hardly all there is to him though. There's the slick step-up enziguri. Throw in the unfathomable rate at which he covers ground across the ring. Don't ever doubt that he can still go for 30 minutes or more on any given night. Finally, never underestimate his own judo, jiu-jitsu and wrestling pedigree.
He might not, as the late Dusty Rhodes once said of himself, "look like the athlete of the day is supposed to look." He doesn't need to, either. The man is flexible, fast and superbly conditioned by years of boxing, martial arts and wrestling tutelage. The Samoan Submission Machine defies every last notion of what a fine-tuned physical punishment machine should resemble. After all, the man has been stretching and wearing out leaner men since I was in college.
WHAT TO WATCH: NXT CHAMPIONSHIP MATCH, FINN BALOR © vs. SAMOA JOE – NXT TAKEOVER: DALLAS, APRIL 1, 2016
5. BIG BOSS MAN
The late Ray Traylor has never and might never receive the appreciation his surprising versatility merits. That reality followed him his entire career.
Jim Cornette once told a story of the day Traylor arrived to work under Rhodes' booking in Jim Crockett Promotions. Fresh from his earliest training, Rhodes paired the 300-pound-plus man soon to be known as Big Bubba Rogers with Tully Blanchard, a technical maestro who stood only 5 feet 10 inches and weighed a modest 200 pounds. For a finish, the 6-foot-6 Traylor insisted on taking Blanchard's slingshot vertical suplex finisher. Cornette and Rhodes doubted the giant, stocky former prison guard's ability to play his part in pulling the move off…right up until he actually did it.
Think about it: that wasn't even his final form. Shortly after a 1990 face turn in the World Wrestling Federation, the Big Boss Man would drop a boatload of weight and develop the ability to zip under the bottom rope like Shawn Michaels, throw a gorgeous standing crescent kick, bump like Curt Hennig and throw punches like a heavyweight prospect. He was a physical marvel from the beginning who never stopped learning and became leaner, meaner and more mobile, agile and hostile than even the American Dream and Cornette would have likely supposed he could have.
WHAT TO WATCH: BIG BOSS MAN vs. THE BARBARIAN – WWF ROYAL RUMBLE 1991, JANUARY 19, 1991
(NOTE: OK, I can't help but fudge my format a bit. Alternately, I would also throw in his Wrestlemania VII Intercontinental Championship match with Hennig or his SummerSlam 1991 feud-ending Jailhouse Match with The Mountie. I tend to favor the Barbarian match for this list mostly because it displays just how effectively Traylor could bump and sell and make anyone look like a million bucks, but all three are fine examples of everything fun he brought to the table.)
6. KEVIN OWENS
The Prizefighter once earned an unsavory reputation early in his career for a stubborn refusal to work himself into the kind of presentable trim that would allow him to work without a shirt. Cornette has often cited that exact obstinate state of mind as a driving reason he wanted Owens gone from ROH as soon as possible.
I'm a Cult of Cornette disciple through and through, but even then, that perception has never struck me as anything less than baffling hypocrisy from a man once wowed by the aforementioned Traylor's own spryness. Granted, Owens has worked himself into greatly improved condition since arriving first in NXT and then WWE, but he was jaw-droppingly fast and smooth in the air even then. From his cannonball splash and masterful swanton to a rarely deployed top-rope moonsault after executing a jumping 180-degree turn, Owens' 266 pounds don't do justice to just how primed his body is for the ring.
Here's what really gets me, though. It isn't merely the acrobatics. You simply don't look at a raw-boned fellow like KO and expect his endurance. From one match to the next, he rarely needs a prolonged "rest" spot or comes across as blown-up or sloppy. He hits a high, steady gear from the start and just never takes his foot off the gas. In any given era, he would be a walking, talking sack of money.
WHAT TO WATCH: KEVIN OWENS vs. JOHN CENA – WWE ELIMINATION CHAMBER, MAY 31, 2015
7. BROCK LESNAR (RUTHLESS AGGRESSION ERA)
No. Nope. No way.
Yes, the South Dakota-born Beast Incarnate is every ounce as strong as you would expect from gawking at him. Let it surprise no one that, in only his second UFC bout, he caved in Heath Herring's eye socket and quite literally chased the Texas Crazy Horse right out of the sport. Prior to that, this is the man who repeatedly ragdolled The Big Show from one corner of the ring to the other with a symphony of suplexes. We get it. He is a comic-book monster come to life.
However, nothing and no one built of hate, steel, hellfire and muscle in such massive quantities as Lesnar can actually jump flat-footed from the arena floor to the ring apron, vault over the top rope and land a Shooting-Star Press off the top rope. You know, that aerial move made famous by cruiserweight star Billy Kidman? Cruiserweight, as in, "weighs under 205 pounds?"
Human beings just don't work that way, right?
Right?
WHAT TO WATCH: WWE CHAMPIONSHIP MATCH, KURT ANGLE © vs. BROCK LESNAR – WRESTLEMANIA XIX, MARCH 30, 2003
(NOTE: Yes, I know he missed the Shooting-Star Press and could have damn near broken his absolutely everything. Two things: one, go ahead and marvel at the fact he finished the damn match and needed scarcely any time off after to heal; and two, verified accounts have him hitting that move consistently while training in OVW.)
8. THE UNDERTAKER
As if I would have chosen anybody else.
I can sum this up with a then-ongoing debate I once carried on with my good friend Jeremy many years ago. Watching TNA at one point, he marveled at Sonjay Dutt's version of The Undertaker's rope-walk. Wrench the arm. Walk up to the top turnbuckle. Walk along the top rope to the center and jump down with a fist drop on an opponent's shoulder.
"He does that even better than The Undertaker," Jeremy suggested.
"No, he really doesn't," I retorted.
"What makes you say that?"
"Let me ask you something, Jeremy: is Sonjay Dutt nearly 7 feet tall and around 300 pounds?"
"Good point."
More than that, The Undertaker could flatout go. Even when he reached the mileage point of being able to break out his running vault over the top rope only at WrestleMania, you never truly appreciated his freakish endurance until you saw him paired with someone who, on paper, should have run circles around him. His staggering wind comes into greater context when one theorizes that he picked up more than a nifty late-career finisher from his many years as an ardent MMA and boxing fan. The Dead Man may have very well been a pioneer of wrestlers training like legitimate combat-sport athletes. I wonder if years worth of colleagues were simply scared to try and tell him, "You know bodies your size aren't meant to do MOST of what you do, right?"
WHAT TO WATCH: WWE HEAVYWEIGHT CHAMPIONSHIP MATCH, KURT ANGLE © vs. UNDERTAKER – WWE NO WAY OUT, FEBRUARY 19, 2006
---
We're going home, kids. Thank you all for joining me once again. If you have love, hate or respectful disagreements to share, drop me a line on Twitter @comercodex any time. Dig what you read and want to know what else I get up to when I'm not spilling my guts about the Sport of Kings here? I'm on Twitch nearly every evening from 6 p.m. CT at Twitch.tv/comercodex playing all manner of PS4 games to rush through my backlog.
I'm Sean. You're not. Never dull your colors for someone else's canvas. Time to tag out.
News From Cook's Corner 4.12.21: The E-S-T of the I-W-C
Cook taking the long week/weekend and assessing some fun aspects that came to the forefront! Check out the news!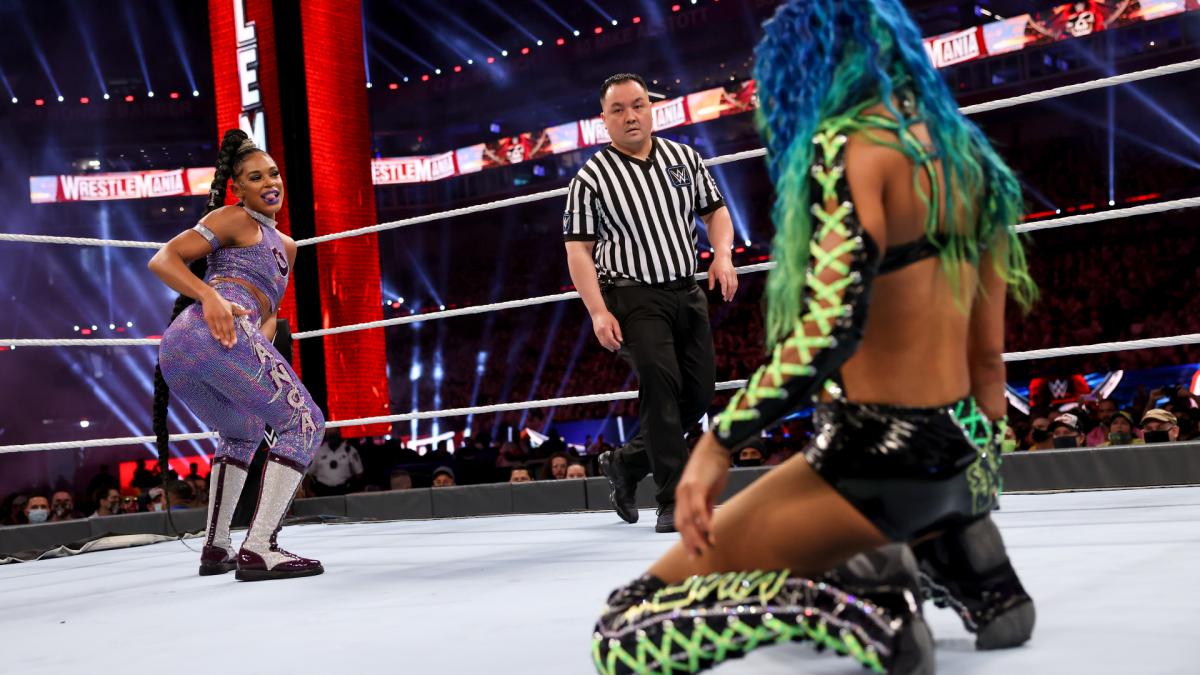 Hi, hello & welcome to News From Cook's Corner! It's been a bit of a weird week for me. While the rest of you are celebrating WrestleMania or the cornucopia of WM Weekend shows, I'm stuck working very long shifts at a job I've given notice at. So I'm a lame duck while wrestlers in Tampa are swimming in the rain like ducks. Kind of ironic, I suppose.
What that means for this column: Haven't finished the show. Watched Night One through parts of Sunday, watched the Broken Skull Sessions with Chris Jericho since I didn't get home in time to watch Night Two from the beginning. Kind of awkward since this is a news column getting posted the day after WrestleMania, but hell, I've written about stuff I haven't been watching for decades now. Gotten really good at faking it, though my exes would disagree with that notion.
(What can I say? When you're single for most of your life and getting older, sometimes you try to act like things are working in a relationship when they really aren't. Fortunately I'm over all this now and am quite happy with life as a spiritual eunuch. I'm not really sure how any of this is relevant to the column, just riffing here to fill space and give you a little update on how things are going. Those who were around back in the day remember I was quite emo about the lack of female attention. Now I've kinda had my fill and am good with it, though my friends try to make me think I'm not. I think we've riffed enough now and can start with some wrestling news.)
Anywho, here's the news!
New Announcers For Raw?
WWE likes to shake things up on multiple levels after WrestleMania most years. Sometimes that involves a change in the announce booth, and that seems to be on tap this year. WrestlingInc reported that former ESPN host Adnan Virk will be joining Raw's announce team starting this Monday, replacing Tom Phillips on play by play. Andrew Zarian added that Corey Graves will also be moving over to Raw, replacing Samoa Joe. No word yet on if this means Graves will be working both shows, or if Joe will be moving to SmackDown, or if Joe will be moving back into the ring, or if Phillips will be moving to NXT UK, NXT India & whatever other NXT pops up in the next couple of years.
Many folks I know like to make a big deal of these things, as they feel announcers are crucial to the overall enjoyment of a show. I used to as well, but the more I watch these things the less I think that they're that critically important to the sports or sports entertainment presentation. Sure, it's nice to have a legend of the business, or a dynamic presence in their prime, on the microphone talking about the action. It can get the die-hards through some rough seasons, or some less than compelling in-ring action. Does it really affect viewership? I don't think so. It's not like Los Angeles Dodgers fans stopped following their team after Vin Scully retired. On the flip side, it's not like the 50+ wrestling fan demographic has flocked to AEW Dynamite to listen to Jim Ross or Tony Schiavone.
It's what the people are talking about that matters, not the people talking about it. Which a lot of us in the talking & the writing business could stand to remember from time to time.
Why did the Hurt Business break up?
It's the question that was on everybody's minds right after Shelton Benjamin & Cedric Alexander were sent packing by Bobby Lashley & MVP. Why split them up? It was a stable that was working pretty well together, seemingly getting over with the public in the right way, and added a lot of options to Bobby Lashley's act as WWE Champion.
The answer seems to be the same answer behind every other decision WWE makes. Cause Vince McMahon said so. He decided that Alexander & Benjamin didn't deserve a push, which is pretty consistent with how their runs with WWE have gone, and that was that. Really not that surprising when you think about it. Somebody talked Vince into giving them a chance, Vince didn't see it working the way he wanted it to, and then you had King Corbin backing up Lashley for an episode of Raw.
It's a shame for Alexander & Benjamin, but it's not in the least bit surprising. We'll see if somebody else can talk Vince into giving them a chance down the road. Until then, the checks will clear.
Damian Priest Barely Made It To WrestleMania
I remember finding it kind of odd when Miz vs. Bad Bunny was announced for WrestleMania. It'd been reported for months that Miz & Bad Bunny would compete in a tag team match at the show, with John Morrison & Damian Priest as their respective tag team partners. It eventually got made into that, but what was with the pause?
Turns out that Priest had a back injury and wasn't cleared until the days leading into WrestleMania. Which is really lucky for him, as one of the points of this whole thing was to get him over. At least I think it was. Now we got everybody talking about how Bad Bunny was the best debut wrestler since Pat McAfee, which really wasn't that long ago but now feels like it happened multiple years ago.
Don't know what the odds are on Bunny & McAfee main eventing a future WrestleMania, but I rule nothing out these days.
Becky Lynch & Ronda Rousey Back Soon?
Nothing
Is
Guaranteed
Here
Tonight
Only
Now
Eternally pic.twitter.com/1snol8vvTC

— The Man (@BeckyLynchWWE) April 9, 2021
That's the word according to WWE President Nick Khan, who told Colin Cowherd as such on his radio show last week. Quite the scoop for Cowherd, who was once detested by fans for making fun of Eddie Guerrero after he died & calling wrestling fans "booger-eaters". Now, he's got WWE executives appearing on his show. Makes me feel better about getting WWE executives on my non-existent show one of these days.
Becky teased a WrestleMania Night One return on her Twitter account, but as usual with her social media teases, nothing came of it. Dave Meltzer mentioned in the Observer that at one point there were plans to have her show up in a truck during a Bayley talk show segment, but obviously the plans for a big truck were shifted to Bad Bunny. Gotta say that it feels like a misfire not having Becky return at WrestleMania in front of the live crowd if she's coming back anytime soon. If she's not, no big deal, but if she's a Night After WrestleMania surprise in the ThunderDome, it's not the same as bringing her out in front of 25,000 people.
As for Ronda, she was rumored to be coming back for this year's WrestleMania when it was taking place in Los Angeles. Dunno if that means she'll be back for WrestleMania two years from now or not.
Dabba-Kato Returns
DABBA KATO IS BACK!!!!!

Why is he dressed like Stalin though? 🤨#Wrestlemania pic.twitter.com/Yri1WohKey

— ❦ ꫝꪗ᥇𝘳𝓲ᦔ ❦ (@TheHybridEnigma) April 12, 2021
Surely you remember Dabba-Kato from his time on Raw Underground. The big fella hadn't been seen after the end of those segments until Sunday night, where he re-debuted as Commander Azeez & helped Apollo Crews win the Intercontinental Championship. I would say this pretty much guarantees that he'll be in line for a big push at the expense of Crews, but it's not like the rest of Retribution has done anything since they dropped Mustafa Ali like a bad habit.
Here's my question: The guy's first name is Babatunde. Why don't they just go with that? It just rolls off the tongue. No need to give him stuff like Dabba-Kato & Azeez when "Babatunde" is right there.
Mox vs. Gage?
PARADIGM SHIFT from Jon Moxley to Nick Gage THROUGH THE LIGHT TUBES #rSpringBreak pic.twitter.com/XgJYRtziTB

— Tripping Balls (@IsThisWrestling) April 10, 2021
The biggest news to develop from GCW's Collective weekend involved Jon Moxley making a surprise appearance to confront Nick Gage after Gage re-gained GCW's championship. Moxley had wrestled against Josh Barnett on another GCW show during the weekend, but this was the first time Moxley & Gage had crossed paths since their glory days in CZW. I don't know if they consider their CZW days "glory days", but it seemed like a good phrase to use there.
One expects that it'll lead to a match between Mox & Gage for GCW, which would be a pretty big deal for them given Mox's drawing power and the fact that Gage will be the subject of a Dark Side of the Ring episode this season, which starts next month. I also wouldn't rule out a Nick Gage appearance in AEW, as Tony Khan is a huge fan of people from that era of CZW & AEW has seen nearly everybody else in the business not contracted by WWE make an appearance at some point this year.
That's all I've got for you right now. Later this week we'll do a Fave Five for April, maybe pick up the Top 5 Quarterbacks by Franchise gimmick where we left off, and whatever else I can think of for wherever else I can think of. Thanks for reading, and keep your stick on the ice.
Greg DeMarco's WWE WrestleMania Sunday Stream Of Consciousness
It's WrestleMania Sunday and Greg DeMarco is back to see if WWE can follow-up a great Night One!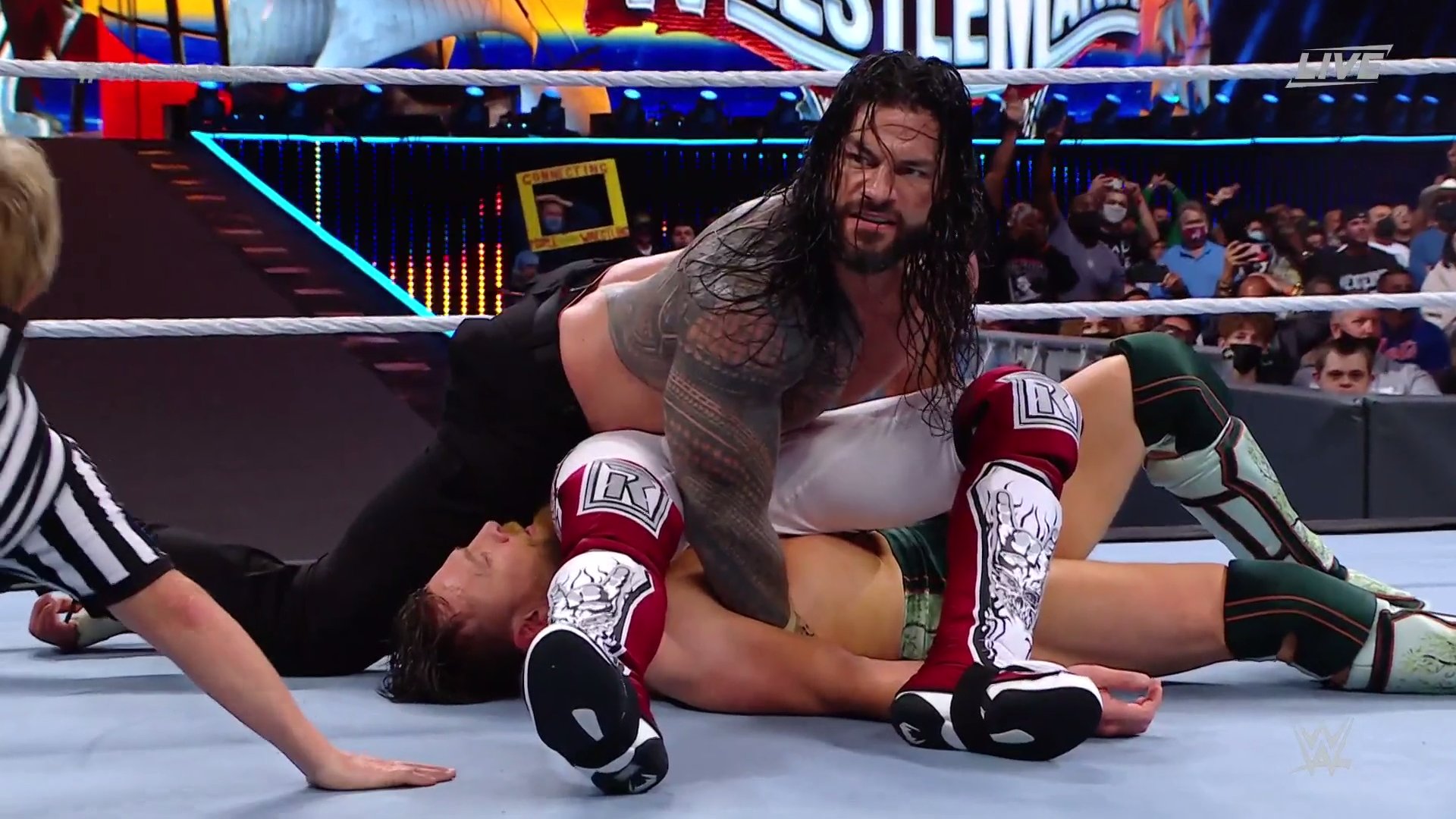 It's WrestleMania Sunday and Greg DeMarco is back to see if WWE can follow-up a great Night One!
WWE WrestleMania is the Showcase Of Immortals, and it's also when the WWE gets to showcase itself. After a tremendous Saturday, WrestleMania Sunday has a tough work to follow. Can it follow? Read on to see what Greg DeMarco thought in real time!
Randy Orton vs. "The Fiend" Bray Wyatt w/Alexa Bliss
Honestly, this is a great choice to open. It might run long, and they can adjust where needed.
Nice to see the video ring posts and ring aprons back. I understand why we didn't have them last night (cage match), but this also help separate both nights.
No more burnt #PizzaTheHut, who ruins my Bold Prediction on The #Miranda Show.
Dude, Alexa Bliss AND The Fiend are insanely O.V.E.R. Randy is, too.
A bit odd seeing The Fiend acknowledge the crowd.
Goddammit Alexa Bliss is amazing at this character. It's even better in front of fans
"The Fiend has been restored!"
Amazing entrance sequence overall.
Bray Wyatt (the guy) keeps getting himself into better shape. Glad to see I'm not the only one who didn't waste the quarantine.
Box like structure….you mean the box? #WresltleMania

— Christopher Platt (@therealcplatt) April 12, 2021
Glad to see Randy Orton keeping the "White Gear #WrestleMania" trend alive for 2021.

— Greg DeMarco (@ChairshotGreg) April 12, 2021
In a rather odd ending, Alexa Bliss distracted The Fiend with fire and weird shit dripping from her head, allowing Orton to hit the RKO for the win. Obviously this is heading somewhere. Finn Balor?
Winner: Randy Orton
So that started out WHITE HOT and ended on a rather odd note. We'll see where this goes in the future. I like the idea that Alexa is pulling some strings…but why tho?
Bayley's Back!
"My fellow co-hosts," and she's a huge fan of his podcast! Love it.
Bayley is doing her best Billie Kay impersonation, and it's working.
Hogan looks like a mascot for McDonald's.
Titus being upset that he can't hang out with Hogan is just wrong.
WWE Women's Tag Team Championships: Natalya & Tamina vs. Champions Shayna Baszler & Nia Jax
I am actually surprised we didn't get more Saturday ➡ Sunday carryover.
Sad that Shayna Baszler is the second fiddle in this tag team, at least from the entrances. She's such a bad ass, but she only has so many years left.
Natalya with the ol' babyface "C'mon you guys!" yell. That's what you do when you're not over.
I don't think anyone told Nia that Peacock edits shit out.

And other words, too.

— Greg DeMarco (@ChairshotGreg) April 12, 2021
At least the right team won. Hopefully we find better champs so Shayna Baszler can dispatch of Jax and move on to somethign better.
Winners and STILL WWE Women's Tag Team Champions: Shayna Baszler & Nia Jax
Sami Zayn vs. Kevin Owens
A feud that has been going since 2009 gets the WrestleMania stage for the first (and probably not last) time. But Sami Zayn is doing his best work sans mask in pretty much ever.
Sami Zayn seems overcome with happiness about working in front of a stadium crowd, and heaving them sing his theme. I bet we see babyface hero Sami at some point in 2021.
Honestly we don't need Logan Paul for this one, but his reach is undeniable.
But Logan's gonna pull a Mike Tyson and cost Sami in the end.
"Expertly trained conspiracy theory expert" and "modern day Copernicus" are some of my favorite lines of the night so far.
Rare referee naming by Michael Cole, calling Jessika Carr by name.
Brain Buster on the apron… glad to see nothing has changed with these two. #WrestleMania #SteenGenerico

— Greg DeMarco (@ChairshotGreg) April 12, 2021
Jessika Carr is back to being "the official," btw.
Second time tonight a ref has had to pull their count before someone kicked out. Timing off, I am thinking it's due to being in a stadium with fans for the first time in 1 year, 1 month, and 2 days.
Nice recover on the Blue Thunder Bomb reference… when Zayn actually hit the move.
STEENALIZER!
"You could hear that echo through Raymond James Stadium" … that's because it's two-thirds empty.
KO wins with the "You Did This" Stunner, and Logan Paul was worthless (so far).
Winner: Kevin Owens
Thoroughly enjoyed that one, and I have a feeling that's not their last WrestleMania showdown.
Sami turns on Logan Paul and gets pushed over.
Kevin Owens hits the Stone Cold Steve Austin feel good Stunner on the guest, as expected.
United States Championship Match: Sheamus vs. Champion Matt Riddle
I legit want Sheamus to destroy Riddle. Really, really can't stand the guy.

— Patrick O'Dowd (@WrestlngRealist) April 12, 2021
Hard hitting match to start, crowd is out of it a little. Not surprised after Owens-Zayn.
Top Rope Overhead Belly To Belly Suplex! That woke up the crowd, and they seem to be sticking with it now.
Brogue Knee might be more effective than Brogue Kick.
There were some botches in the match that definitely hurt it, but the finishing Brogue Kick was impressive, and "the right guy won."
Winner and NEW United States Champion: Sheamus
Nigerian Drum Battle for the Intercontinental Championship: Champion Big E vs. Apollo Crews
This is basically a No DQ Match that happens to have Apollo Crews in it, but I like that they named the stipulation after him. It's a nice touch.
PLUNDER! That adds to this match as well.
I was literally just watching and not typing lol.
Babatunde finally has a role, and Apollo has his championship win. Once again, the right person wins.
Winner and NEW Intercontinental Champion: Apollo Crews
Raw Women's Championship Match: Rhea Ripley vs. Champion Asuka
After losing at WrestleMania 36 (in the best match of the entire event), Rhea Ripley kinda needs to win here.
Sometimes I really enjoy a live entrance theme. This is not one of those times. This rendition of Ripley's Brutality theme sucked.
Asuka should be the baddest woman on the planet, but instead she…dances. Don't blame her level of success on WWE booking, it's how she plays her character.
You know, it's weird. When the bell rang, Rhea Ripley seemed to lose steam.
I think that early kick really rocked her.
Rhea Ripley hits the Riptide, but I bet she'd love to have that one back. Right person, yet again, wins.
Winner and NEW Raw Women's Champion: Rhea Ripley
I really think that early kick in the corner rocked Rhea, and it hurt the match a bit. Rhea pulls it out in the end.
Universal Championship: Daniel Bryan vs. Edge vs. Champion Roman Reigns (w/Paul Heyman)
Very surprised by the lack of a reaction for Roman Reigns. His entire turn took place with no fans, this is truly the first time he has fans for it.
Edge wearing the white WrestleMania gear, it's basically him and Randy Orton.
Jey Uso immediately attacks Daniel Bryan… and it's BRILLIANT.
Jey was the MVP of the early portion of the match, before being taken out.
WAY too much commentary talk about Roman losing his title without being pinned.
For the record, I picked Daniel Bryan to win, beating Edge.
We've settled into the typical triple threat match formula, and here's the thing: IT'S WORKING.
Roman Reigns is honestly selling his ass off for Daniel Bryan.
So much happened in this match–so much. Hell of a way to close out one hell of a WrestleMania.
PAIN. #WrestleMania @WWERomanReigns @EdgeRatedR @HeymanHustle pic.twitter.com/IXqdv9HTJz

— WWE (@WWE) April 12, 2021
Winner and STILL Universal Champion: Roman Reigns
I know I picked Daniel Bryan–and I got it wrong–but this feels like the right call seeing it live. Everyone had their spots, Edge had some moments where it would seem like he was going to win, but Roman Reigns supreme.
Big E is freed up to feud with Roman, and Daniel Bryan and Edge can feud all summer. I think we are in for a fun ride through October's WWE Draft over on Smackdown.
Overall Impressions
It's too soon to call, I need to re-watch it. But this feels like an all-time great WrestleMania. So many things clicked, so many things seemed to go right. This was 7 hours of wrestling action, but it was spread over two nights. I hope this format is here to stay. Kudos to all involved, especially the crowd. Welcome back!