Basement Sports Report: 2/21/18
This week the fellas dive into the #NBA All Star game, a little #MLB hot stove and also touch on the Olympics, #Daytona500 and your usual segments. Follow us @PodcastBSR and listen to us every single Thursday on 12oz Sports Radio.
Available anytime, all the time, on-demand on TheChairshot.com.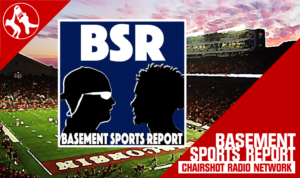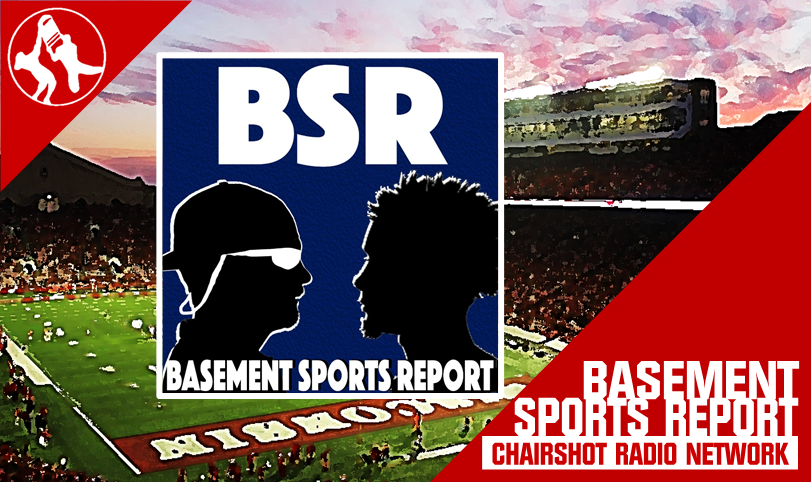 The Chairshot: Always Use Your Head
Talk the Kēki: Tokyo Revengers, Kubo Won't Let Me Be Invisible, More!
No breaks for Ethan and Mat this time, as we have another episode of Talk the Kēki!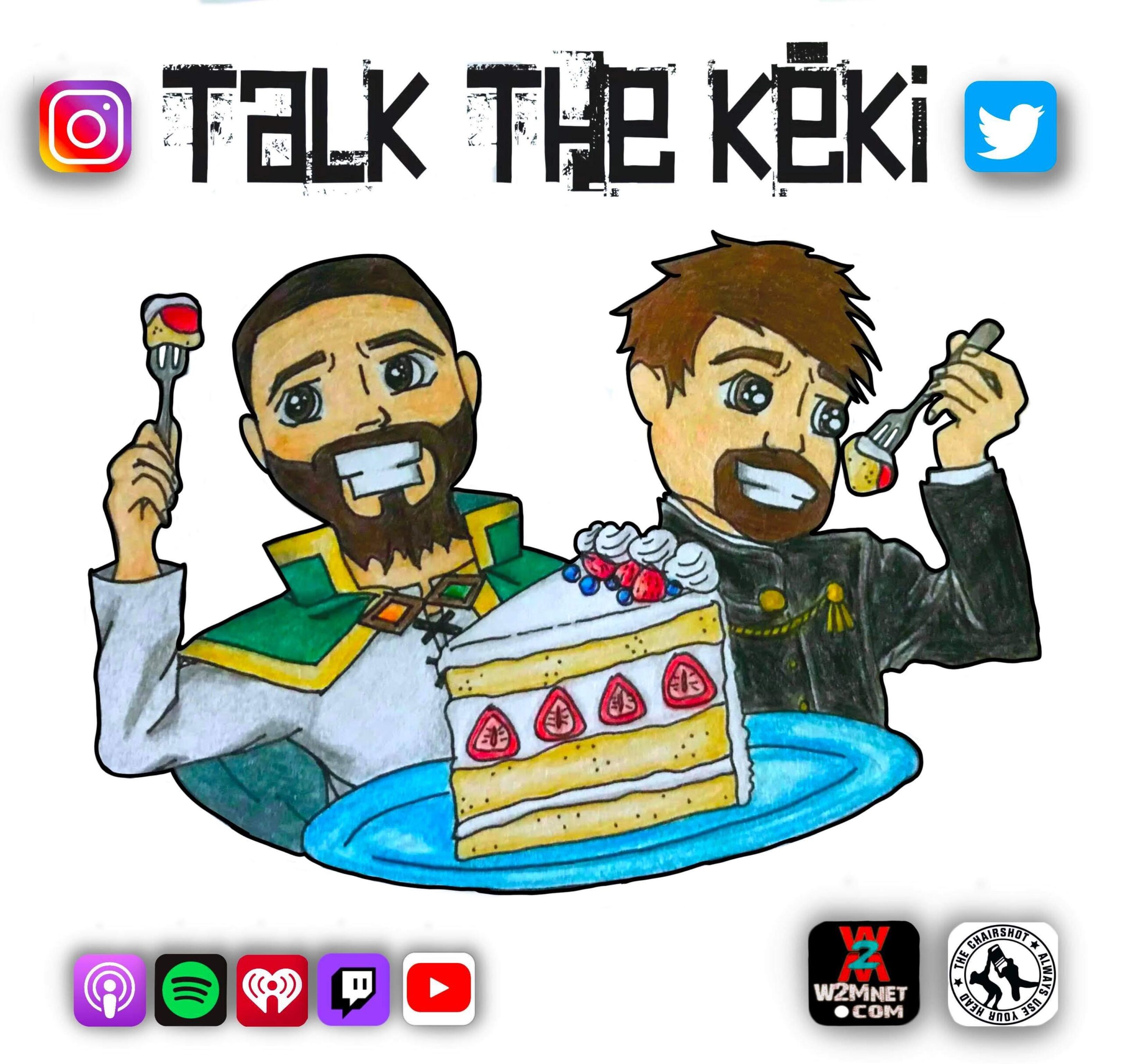 No breaks this time as we have another episode of Talk the Kēki! Join Mat and Ethan as they cover some news like the new season of Bottom-tier Character, Tomozaki-kun and other adaptations! Mat picks up the show, High Card while Ethan drops a show from his watchlist while slowly catching up on his backlog. They will also continue on with their seasonal reviews such as Tokyo Revengers, Kubo Won't Let me be Invisible, Buddy Daddies, Misfit of the Demon King Academy, Don't Toy with me, Miss. Nagatoro, and so much more!

Powered by RedCircle
About the Chairshot Radio Network
Launched in 2017, the Chairshot Radio Network presents you with the best in sports, entertainment, and sports entertainment. Wrestling and wrestling crossover podcasts + the most interesting content + the most engaging hosts = the most entertaining podcasts you'll find!
Featuring shows such as POD is WAR (sports, entertainment & sports entertainment) Bandwagon Nerds (entertainment & popular culture), The DWI Podcast (Drunk Wrestling Intellect), The Greg DeMarco Show (wrestling), The #Miranda Show (wrestling and entertainment), Hockey Talk (sports), THE 5×5 (pop culture), The Outsider's Edge (wrestling), Triple Grit Trivia (sports trivia), Down The Wire (Sports), Talk The Keki (Anime), The Mindless Wrestling Podcast (wrestling), Attitude Of Aggression/The Big Four (wrestling), and more!
---
The Chairshot Radio Network


Your home for the hardest hitting podcasts and radio shows!
Listen on your favorite platform!
iTunes  |  iHeart Radio  |  Google Play  |  Spotify
Listen, like, subscribe, and share!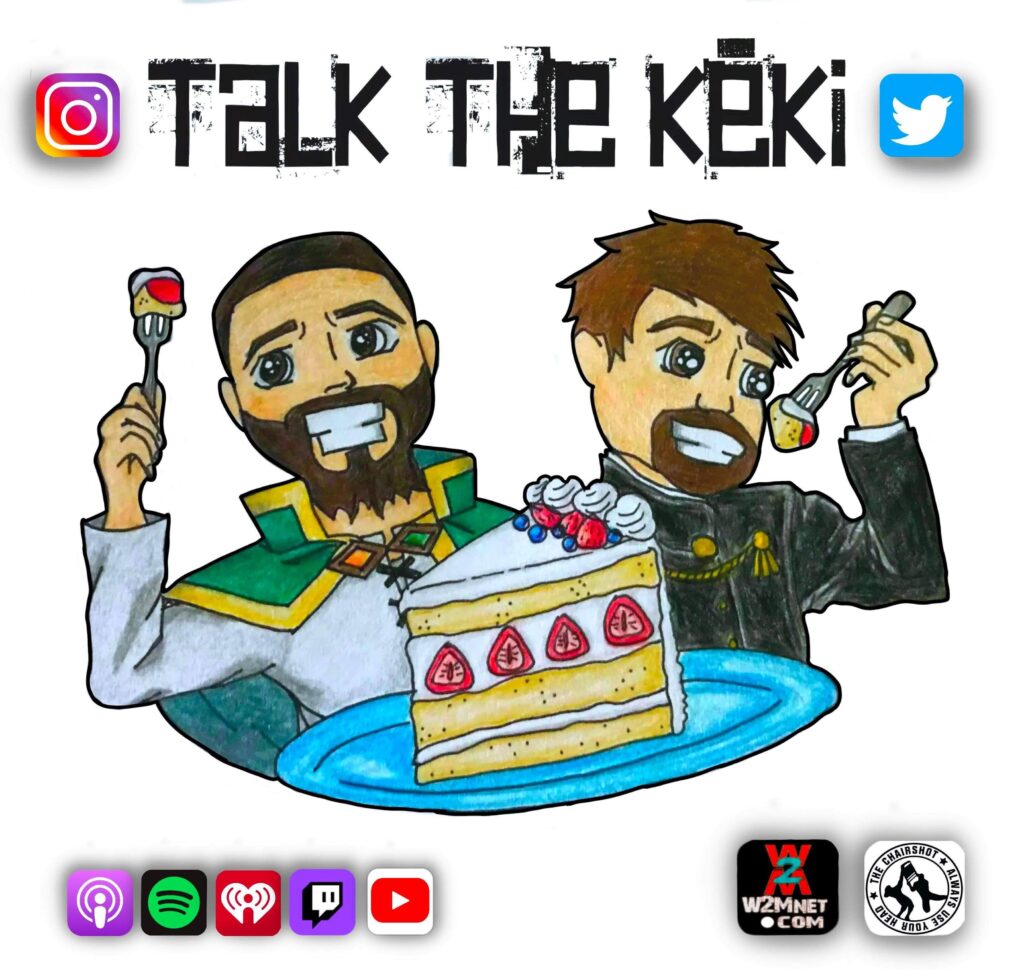 Andrew's Judgmental Album Reviews: Kamelot – The Awakening (2023)
Will this be The Awakening of my enjoyment of post-Roy Khan Kamelot…or does the JAR continue to cherry pick?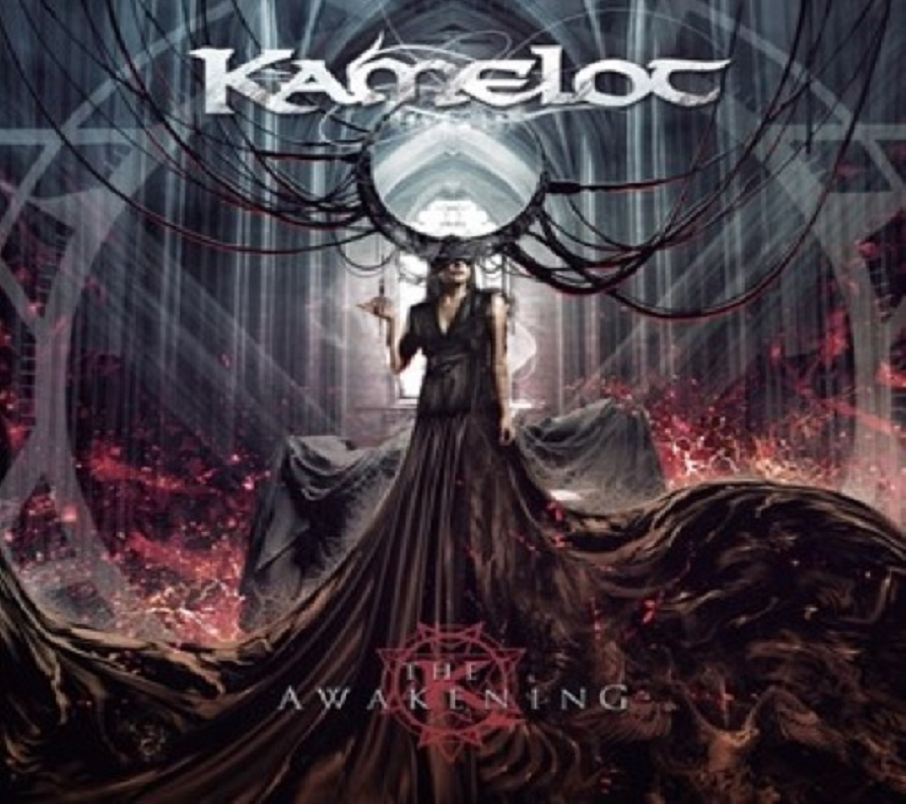 Kamelot is in an interesting boat with me. You see, much like another notable Symphonic Metal band, Nightwish, there are fan groups that prefer one singer over the other. While with Nightwish I was firmly on team Tarja until Floor showed up and knocked it out of the park having the perfect voice to compliment the classical approach of the old catalogue and a more modern approach of the Anette years; Kamelot has been a different story. I was a huge fan of Kamelot during the Roy Khan years and the replacements never really stuck with me. A few songs here or there would catch my attention, but the music generally fell flat.
So instead of a situation where I haven't listened to a band in "X number of years"; this is more of a prove it review. Lets see if Tommy can finally keep me engaged even half as much as Roy used to.
Kamelot is: Tommy Karevik (Vocals), Alex Landenberg (Drums, Percussion), Sean Tibbetts (Bass), Oliver Palotai (Keyboards, Guitars), Thomas Youngblood (Guitars)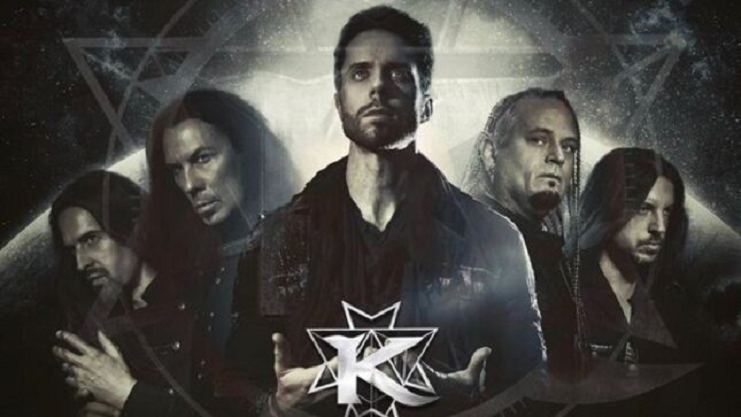 Artist: Kamelot
Album: The Awakening (2023)
Label: Napalm Records
Total Track Time: 52:50
Overture – Intro is just an instrumental intro as one probably expected. It uses pounding drums, soaring string arrangements and gives this grandiose, dark and powerful vibe to kick things off, before ending in a somber few piano notes and then kicking back up directly into the next song. The Great Divide takes the intro chords and speeds it up a little for this soaring song of longing and determination to cross the great divide for their love. "Somewhere far beyond the great divide, Where the darkness meets the light, Like an everlasting storm, You will be my paramour" – simple fantasy concept since it uses darker war torn imagery through the song, but sung very well with a great arrangement. Eventide the song inspired from the Magic the Gathering set – no I keed…or I hope I keed. As for the song it keeps the faster soaring tempo, coloring a little darker with the keyboard elements and the more noticeable drum blast beats and fills. A song of companionship, and one's death being used more like a guiding light for the other. Again, more fantasy colored, but that's how this genre works. One More Flag in the Ground almost feels like a sequel to Liar Liar (Wasteland Monarchy), which isn't a bad thing. The tempo stays up, but guitars are more distorted and keyboards have more of a prog metal sound to them. So each song is doing enough to not sound too similar.
Opus of the Night (Ghost Requiem) feat Tina Guo we get more of a symphonic opening and then going into straight up prog metal including the tremolo flairs and a song that seems to be about a Vampire Queen. It definitely feels like Castlevania and I just really like this verse for the lyrical imagery; "Trembling steps into a world she had forgotten, Dusty roses on a royal velvet seat, And the letter in her name, Brings her back again, Familiar the notes upon the sheet". They had a whole three part song story about Elizabeth Bathory back in the day, so this is very on brand, and pretty damn fantastic. Midsummer's Eve feat Tina Guo is such a beautiful tempo shift. Going from darker songs and then a Summer colored love song with what I think is a cello solo. But this gives me Sailorman's Hymn vibes and its amazing. Bloodmoon more songs about Magic the Gathering! The whole album is now mountains! But no in all seriousness, THIS, is finally that level of boring they've been in the past decade or so. I've been loving the whole album until we get to whatever this generic symphonic mess is. Is it unlistenable? No. But does it evoke anything? Also no. NightSky turns me off with the heavy electronic intro, because it just bodes ill for more generic crap. And yup, nap time, this last two songs are about as original as an anime with cute girls doing cute things.
The Looking Glass starts with the lyrics; "What if I told you a story, Where all that you wished for came true" – what I wish for is to stop with these bad generic songs. You think a distorted guitar riff and vague lyrics about broken hearts and pain…in completely wrong musical accompaniment is good? Stop it, get some help. New Babylon feat Melissa Bonny so even before the song gets going, I love Melissa Bonny, so it will take a lot for me to hate this. Be it features, Ad Infinitum or Rage of Light, she is a wonderful singer with fantastic range. It starts with almost like this Viking Warship aura, with chanted gang harmonies, lyrical overtones of war and a conquest. So it is a bit more reminiscent of March Mephisto but I'm not mad at it. OH and Melissa gets the opportunity to show off her beautiful clean soprano range and her growled vocals. Solid song, not as great as the first half, but definitely a good turn out of the generic trash skid. Willow evokes a very similar emotion as Nemo from Nightwish. Its somber with heavier moments. Unlike Nemo this is more a song of remembering the safety and growth under the umbrella of memory. "Underneath the willow (willow tree), Where my roots grow childhood deep (grow childhood deep), My memories remain my pillow, As I fall asleep", I also just really like the lyrical imagery in this song. My Pantheon (Forevermore) given the fact this second half has been more bad than good, I came into this song a bit pessimistic; but musically its a little different and this line is evocative, "We leave the ignorant behind, This is the beauty condemnation, Tell me how can one paint, In colour for the blind". Its a very cool fantasy song of being born in war torn times and searching for truth amongst the madness. Which oddly applies to the last few years of reality a bit more than it probably should. Ephemera – Outro is a nice lighter instrumental with the symphonic arrangement. I enjoy the title of it even if it's a little presumptuous since Ephemera means a fleeting enjoyment. So ending the album with the hopes of bringing some enjoyment, whilst sounding like it should be on a Final Fantasy ost, sticks the landing…even if it assumes you enjoyed it.

Well there was a lot contained in this album. I will say, even though I was highly critical of Bloodmoon through The Looking Glass, everything else about this album was nearly perfect. The highs were so high that even 3 unimaginative generic cacophonies only sinks the overall score a little. I'm being harsh calling them cacophonies, of course, but they aren't anywhere near the level of the rest of the album. The first half restored my faith in the band, those three songs reminded me why I cherry pick since Roy left, but at least they ended pretty damn strong again.
This is the best album they've done with Tommy, I just wish they'd get over the stupid filler songs. If it wasn't for those three, this could've probably made a legitimate case for album of the year…and its only March. So give it a spin, skip songs 7-9, and enjoy!
Final Judgment: 8.3/10