Brock Lesnar Meets With Dana White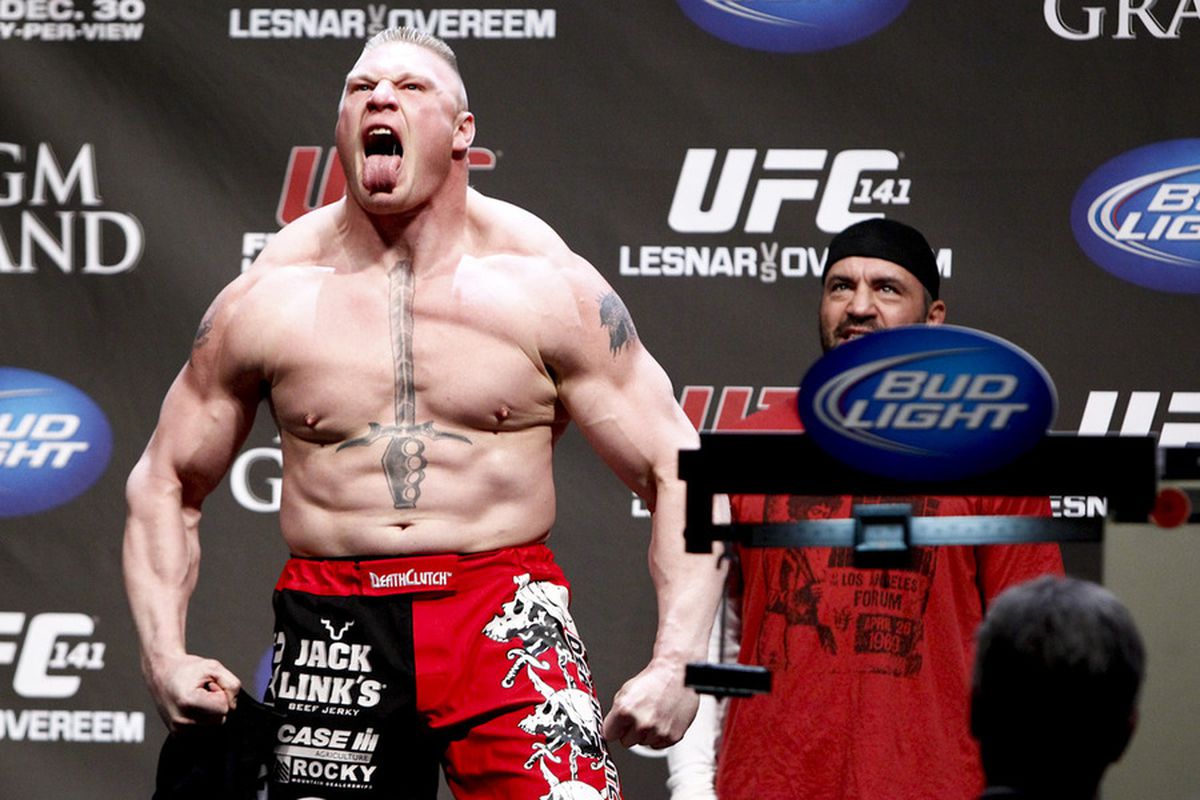 Dana White has confirmed some most interesting news from the weekend. While Universal Champion Brock Lesnar was in Las Vegas on Sunday, he met with UFC President Dana White while in the city.
This is rather interesting as WWE officials were in Vegas as well and could have also met with Lesnar. It is quite possible Lesnar met with both WWE and UFC as the final months on his contract dwindle away.
Lesnar's contract is up in April after WrestleMania, the sports entertainment company could keep him around through August. As it's been reported by Sean Ross Sapp that Lesnar's contract was frozen for the last UFC fight.
It should be noted that the company recently sent out SummerSlam travel package promotional artwork that did not include Lesnar. This would include tickets that featured the likes of Rousey and Reigns.
White recently commented on Lesnar potentially fighting again in the promotion this year during his appearance on an episode of UFC Tonight on FOX Sports 1 earlier this month. Here is what he had to say:
"Anything is possible," White said about Lesnar on "UFC Tonight". "Brock has always shown interest in coming over and fighting in the UFC. I wouldn't be shocked if he gave it one more shot."
— Dana White (@danawhite) February 26, 2018
My Thoughts:
Much like the last post for Lesnar I continue to believe this is all leverage for Lesnar. There is no reason to believe he's out of WWE until he's actually gone. Lesnar is a high profile sports athlete coming to the end of his career, he's doing everything to sign for the most money. This is certainly news as he is meeting with Dana however this could he more to scare WWE than to sign with UFC.
Please continue to follow us and share our articles. Checkout the podcasts and more. You can see all the latest content @theCHAIRSHOTcom. Follow @Awesomephinatic for news updates and fantastic opinion. Remember when it comes to rumors…. Always Use Your Head!