The Chairshot Ratings & Review: WWE Elimination Chamber 2018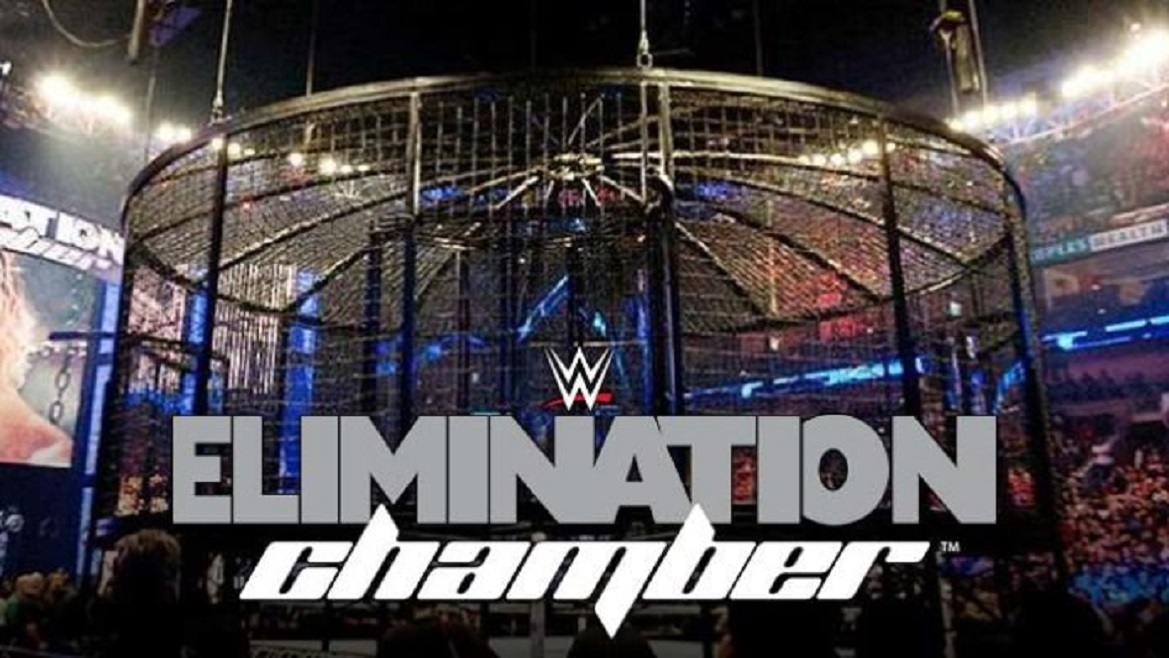 So we get the first ever Women's Elimination Chamber, coming to you from Las Vegas, Nevada. The namesake matches are really the only ones with palpable heat and fan intrigue, the rest of the matches just kinda fill out the card. Should be fun to see if Rousey signing her contract steps all over the women's chamber, or if they space it out to a different point in the night.
I'm not sure excited for this show, but I feel like the Chamber matches will be entertaining. Maybe I can be surprised tonight.
Women's Elimination Chamber for the RAW Women's Title: Bayley vs Mandy Rose vs Mickie James vs Sonya Deville vs Sasha Banks vs Alexa Bliss (c)
Well now…wow. Mandy wasn't exposed thanks to the lay out of the chamber releases and the women really brought it.
Mickie with a Thesz press off the top of a pod, Alexa with a Twisted Bliss from the top and a lot of usage of the chamber. The way the camera stayed on Bayley and Sasha after their respective eliminations is obviously hinting to an angle with them. So, we had good story telling, better wresting than many probably expected and a bunch of big spots.
Only negative would really be the crowd giving Alexa the "You Deserve It" chant after the match. Which…what's up with that?
Rating: **** 1/4 (Platinum IV)
RAW Tag Team Title Match: Titus Worldwide vs Cesaro and Sheamus (c)
The match was the epitome of okay.
The crowd was in a general malaise, Apollo was beat on for a while, Titus came lumbering in and did stuff. Then there were a few sloppy spots with Sheamus missing a step to the top rope, the Clash of the Titus looking awkward, and just an overwhelming "meh".
I doubt anyone bought this match, they just needed a match to get The Bar to their WrestleMania rivalry.
Rating: ** 1/2 (Silver II)
Asuka vs Nia Jax
I don't get the build for this match or the story.
Sure the last few week Asuka was getting harder and harder opponents, but she's beaten Nia in the past. Then the match ends with a roll up victory for Asuka, and Asuka looked exhausted. Then, Nia attacks her after, no sells strikes, and puts her through the barricade. Having Jax look relatively fresh after the match makes Asuka's win look extremely weak.
I liked the fact that Nia almost hit a Banzai drop, but having Asuka get helped out by refs and basically destroyed after winning the match…the story telling is just inconsistent and bad. Trying too hard to make Nia look strong, made the match look pointless and now you have your number 1 undefeated contender look like she just got lucky.
Rating: ** 3/4 (Silver I)
Matt Hardy vs Bray Wyatt
The beach ball came out during this match, that should tell you how much people care about this match.
Between "We want Beach ball" and "Rusev Day" the crowd only responded to being able to chant "Delete", but they were a useless crowd that just tried to get themselves over. As for the match…it happened. It was alright, but the dumb chants and commentary no selling them were sadly more entertaining than the action in the ring.
Hardy gets his win back since WWE loves 50/50 booking, but it's uneventful and people obviously don't care about this match either.
Rating: ** (Silver V)
Men's #1 Contender for Universal Title Elimination Chamber: John Cena vs Elias vs Braun Strowman vs Roman Reigns vs The Miz vs Seth Rollins vs. Finn Balor
Well the women were hard to follow, and this wasn't better.
Everyone spammed finishers on Braun, everyone ganged up on him, and he was able to dispatch and pin 5 of those guys. The reason I led with saying the women's match was better, was because it was more fluid. The men talked and stalled often, they stopped to watch the eliminated guy leave the ring, the action was so stop and start I thought I was watching rush hour traffic.
Braun looks like a million bucks, but him just charging forward and getting a little cocky was the downfall for him. Braun put himself through a pod, and then put himself in a spot to eat like 3 Superman Punches and consecutive spears, to send our boy, the Samoan Sex Machine, Roman Reigns to WrestleMania.
Rating: *** 3/4 (Gold I)
So, in the afterglow I need to mention the Ronda Rousey signing. It was cringe off the charts until Angle outed HHH and Stephanie as the heels we all knew they were. Plus, when Ronda put Trips through the table, that was a cool moment. Also, WWE likes to copy things from Raw to Smackdown, but in the same damn show? Nia loses, destroys Asuka and puts her through the barricade. Braun loses, destroys Roman and puts him through a pod. Like seriously, does everything needs to end in the monster getting more over in defeat when it's wholly irrelevant?
Much like I figured, the Chamber matches were the wrestling matches that mattered, and the Rousey signing was a moment that will push through to Mania and probably end in Angle & Rousey vs Steph and HHH. It was a slightly above average PPV all things considered, but there were enough entertaining spots in the show for me to say it was enjoyable.