The banter is back, but this time Derek Montilla fills in for Patrick O'Dowd and joins Greg on the latest edition of The Greg DeMarco Show!
Greg lets you, the listener, get to know Derek a little better!
Plus, the guys focus on the biggest questions facing WWE along the Road To WrestleMania:
What in the world do you do with John Cena?
With his injury-replacement opponent likely out with an injury, what role does Seth Rollins play?
Will too many women be left off of the card?
Don't miss a minute as Derek helps Greg & Patrick contiue their mission: helping you enjoy wrestling more!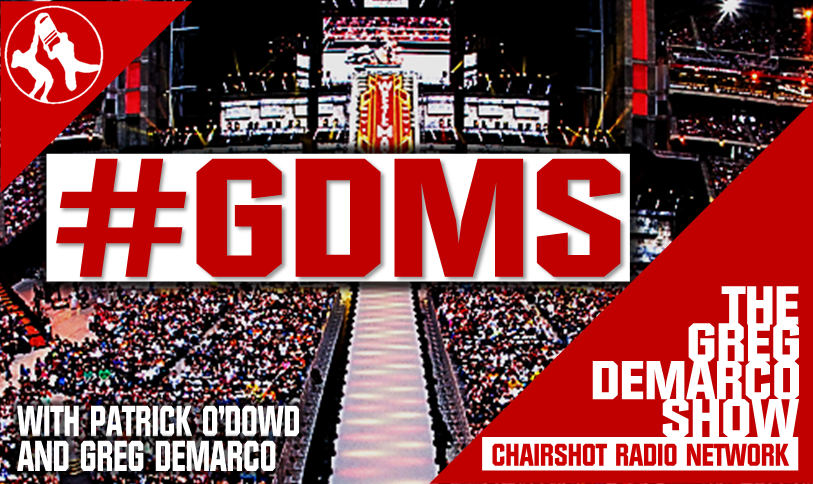 About The Greg DeMarco Show:
Originally built as an extension of their near daily banter, Patrick O'Dowd and Greg DeMarco have grown into some of the most respected wrestling analysts on the 'net. Add in an amazing slew of guests who bring in years of experience in and out of the ring and your ears might not be able to handle this!
Presented live every Tuesday night and available anytime, on demand, at TheChairshot.com. The Chairshot Dot Com: Always Use Your Head.