How Do You Become A Top WWE Star? Get Angry!
The key to success in WWE? Many say it's look, others say mic work, and others still say in-ring ability. Steve Cook has a different opinion…you gotta get angry!
There was a time when people were encouraged to keep their emotions in check. The ol' stiff upper lip, as they called it. It was impolite to let people know how you were truly feeling. If you were sad about something, you weren't supposed to cry about it. If you were mad, you weren't supposed to complain. Suck it up, they said. Heck, if you were happy, don't act too happy. It wasn't nice to celebrate too much.
Eventually, we figured out that bottling up our emotions wasn't healthy. Generations of men having ulcers due to keeping their stress inwards was a pretty good sign. Men & women being unable to communicate because any & all feelings were to be held in resulted in countless failed & unhappy marriages. People didn't live up to their full potential professionally & personally because they weren't encouraged to follow their hearts.
Now, people are more encouraged to express their true feelings. Sadness is okay to let out sometimes. If you're happy, it's okay to be happy. If you're mad, go ahead and express it, hopefully in a way that doesn't affect other people too much.
You know what we've learned?
People are almost constantly pissed off.
The easing of emotional barriers combined with a larger number of ways to express those emotions has resulted in a cacophony of bile threatening to swallow our existence whole. People seem to find it easier to embrace the hate than to talk about whatever's good.
This bitterness is on display all throughout American conversation. Conservatives hate liberals. Liberals hate conservatives. The mere mention of race is enough to set many folks of many creeds into a frenzy of hate. Rich people enact policies that show nothing but disgust for poor people. The prevalence of gun violence in schools has divided us into people that think guns need to be reduced in number & people that think there should be more guns in schools. Each side thinks the other is completely insane & is not afraid to tell each other so.
In lighter hate news, the NBA is the pettiest group of people in the history of the human race. The NFL has become hopelessly divided over anthem protests. Some people think a hot dog is a sandwich, others are correct.
Whatever side you're on in any of these disputes is fueled by anger. Anger that previously would have been kept in check has been allowed to thrive. Hate speech is returning to mainstream society. The idea of being the least bit polite is decried as being "politically correct". Now, more than ever, people are encouraged to "tell it like it is", no matter the consequences.
Simply put, people are pissed off.
Wrestling fans are predisposed to being pissed off. Even if we're not complaining about the show itself, we have to put up with people mocking us for watching the show. As we watch these men & women beat each other up, part of us wishes that we could do the things they do.
Pro wrestling's history is littered with working-class heroes that fans lived vicariously through. Stone Cold Steve Austin became the biggest star in wrestling because he beat everybody up, including the boss. Good guy, bad guy, it didn't matter. Austin more often than not got the upper hand on whoever was in front of him.
Austin's character worked like a charm in 1998, & I have no doubt it would find the same success here in 2018. He'd have to clean up his language a bit, and the middle finger thing would have to go, but the same spirit that made Stone Cold a big deal in 1998 is here now.
The greatest wrestlers tapped into their inner anger & appealed to the darker side of wrestling fans. Dusty Rhodes wasn't trying to make us laugh when he talked about Hard Times. He was touching on the difficulties that all of us faced every single day. Mick Foley had a litany of great comedic angles, but I still say his best promos were his Anti-Hardcore promos in ECW. The anger he tapped into there could be felt through the television screen.
Anger can also be expressed in the ring. Taz was barely 5'8 & shouldn't have been a star in the 1990s wrestling scene. His anger & the way he took it out on his opponents made us believe. FTW, indeed. Daniel Bryan had a similar height issue, and didn't really become a top guy until he got pissed off at not being one. His character's anger fueled his rise and made him more relateable.
When is Roman Reigns at his most universally popular? Not when he's acting cool & above it all. It's when he's pissed off & running people over like a bulldozer. Even the smarks that usually don't like Reigns will pop when he's going absolutely insane on people. We can relate to that. We can't relate with the Cool Roman that appeals to kids & women.
When you realize that wrestling fans are naturally pissed off & relate with angry people, it makes it easy to understand why Braun Strowman & Nia Jax were two of the most over people on the Elimination Chamber PPV.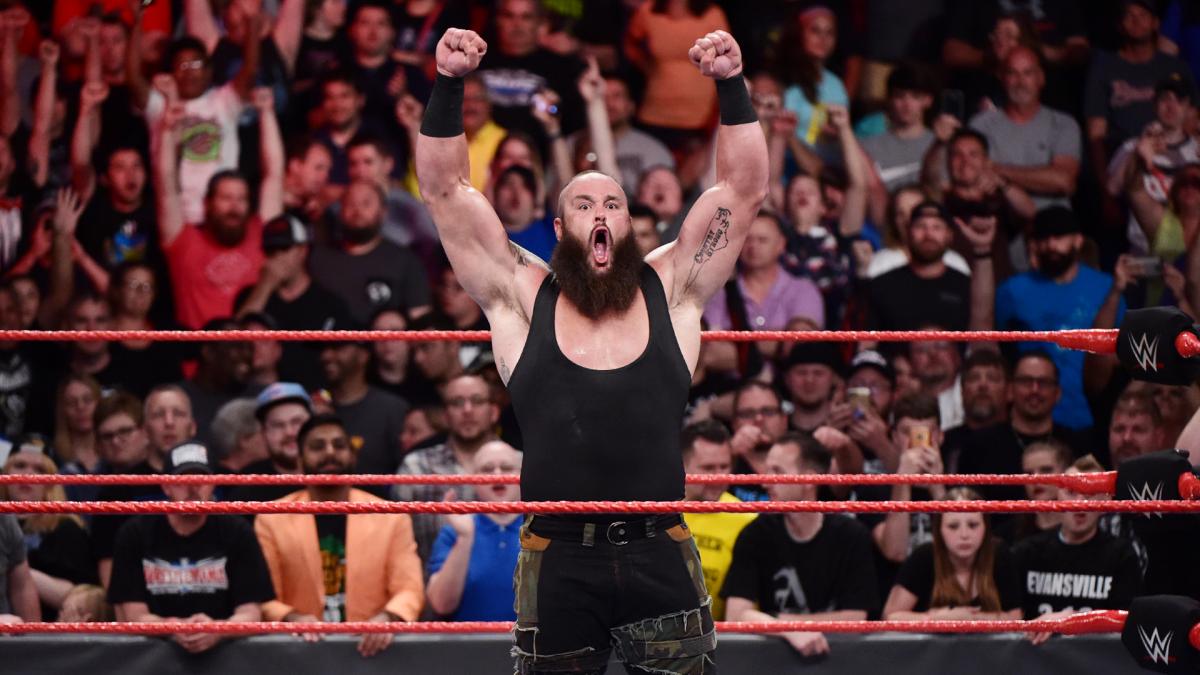 I've been writing about the rise of Braun Strowman all over the place lately. The dude is on fire right now. WWE knows it, even if they have to do the Reigns vs. Lesnar 2 thing at WrestleMania. That's why Braun eliminated everybody except Roman, and then destroyed Roman afterwards. It didn't do Reigns any favors, but it sent the clear message that sooner or later, Braun Strowman is going to be at the top of the heap.
The fans want it now. They see Braun steamrolling over everybody and being unbeatable unless he's hit with fifteen finishing moves. Even people like me that hate how finishing moves are devalued nowadays are fine with Braun taking finisher after finisher & shrugging it off. It's Braun Strowman. He's a badass fueled by rage. Sometimes he sings, and he's even polite to female interviewers & people holding cake, but when it's time to kick ass he's ready to go.
People want to root for a guy like that.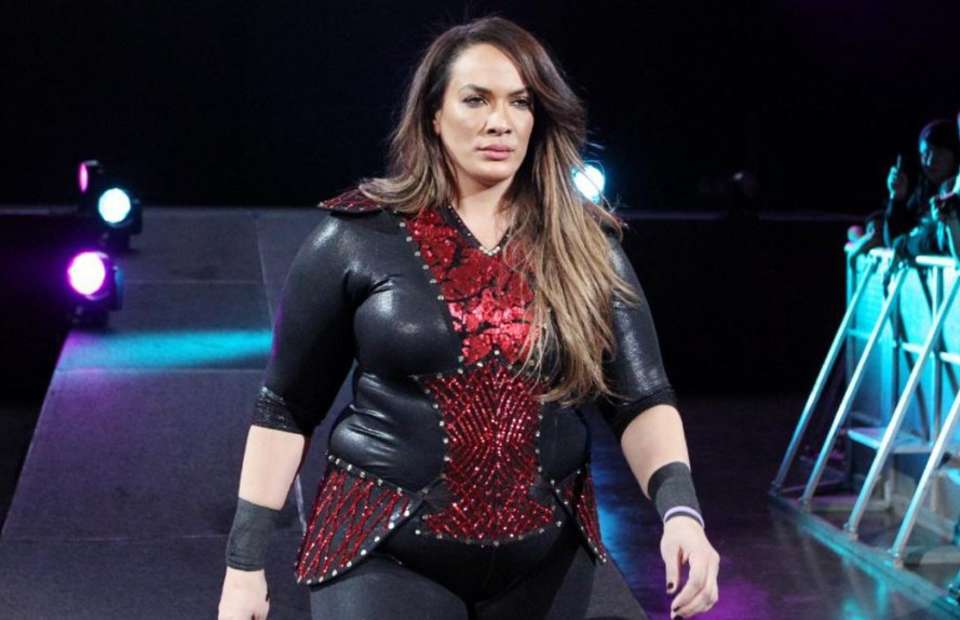 On the other side of the roster, Nia Jax is growing into the very same role. There's no question that she was green when she was called up. So was Braun. She's still got some work to do on the in-ring stuff. She can be dangerous at times.
It's that danger that's making her grow on the WWE Universe. Nia's been getting more cheers than boos lately. She's a heel, but the only heel thing she does is attack people when it's not her scheduled time to attack people. She attacks Sasha Banks & Bayley after their match with each other. She attacks Asuka after the end of their match. She's a sore loser. People don't like to lose.
Nia might not be like most girls, but a lot of people can relate to her. People want to see Nia crush her opponents. There's nobody else doing that on the women's side of things right now. Asuka is undefeated, but she hasn't really displayed the badassery on the main roster that the NXT fans still rave about.
Braun Strowman wasn't expected to be the most popular man on the WWE roster. Nia Jax sure seems to be heading towards being one of, if not the most popular women on the WWE roster. That wasn't expected either, but it should have been.
The people are pissed off.
They want heroes that crush everybody in their path. Heroes that are mad as hell & aren't going to take it anymore. That's what people relate to in 2018, no matter what side of a fence they might be on. Whether or not Braun & Nia are "good" or "bad," they give the WWE Universe what they want to see. Anger.
King's WrestleMania Rewind: Eddie Guerrero vs. Rey Mysterio (WrestleMania 21)
In the next WrestleMania Rewind, Chris King takes us back to WWE WrestleMania 21, and Rey Mysterio vs Eddie Guerrero in a battle of tag team champions!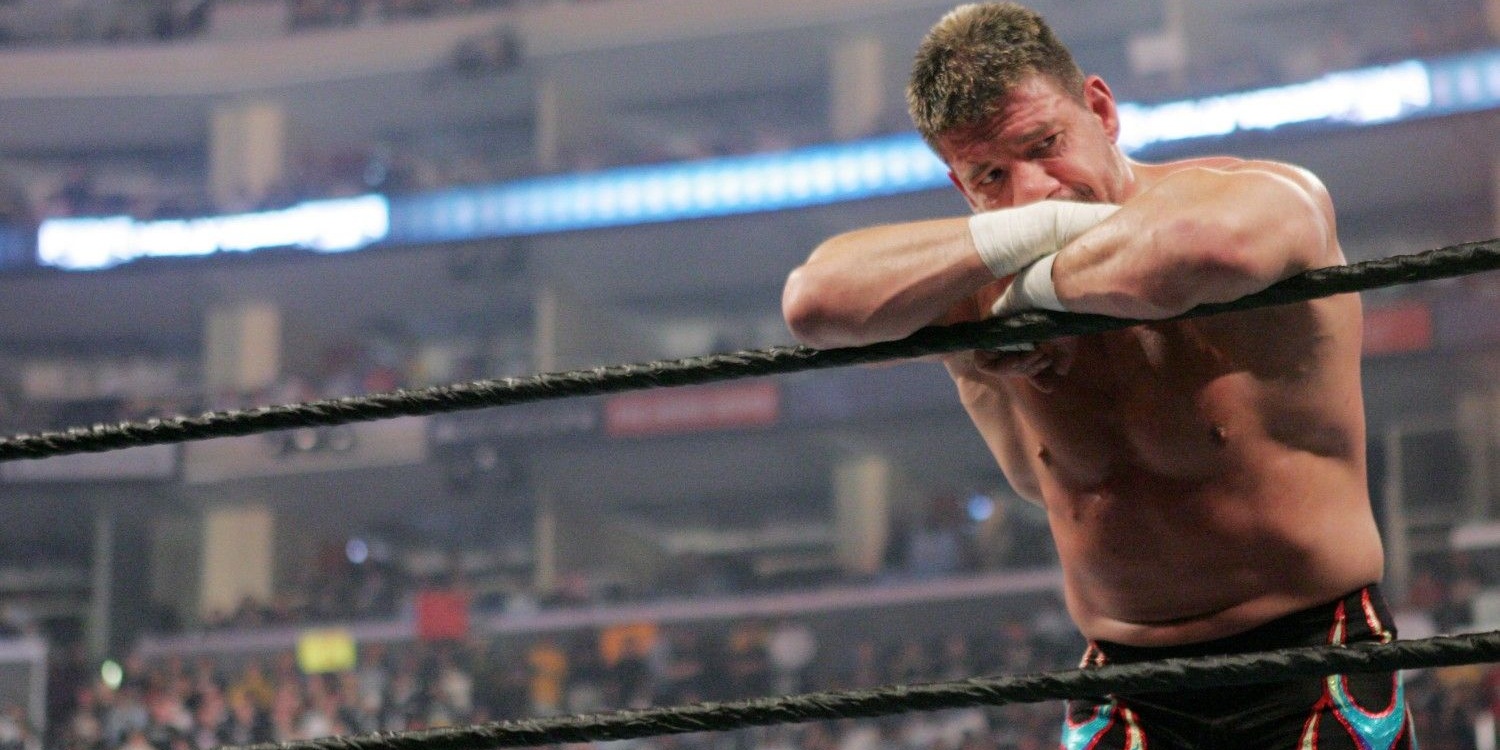 In the next WrestleMania Rewind, Chris King takes us back to WWE WrestleMania 21, and Rey Mysterio vs Eddie Guerrero in a battle of tag team champions!
Chris King is back with his third edition of WrestleMania Rewind. This week he's bringing us back to some 'Latino Heat.' We're rolling back to WrestleMania 21 where Eddie Guerrero faced longtime friend and rival Rey Mysterio.
This would be Guerrero's last Mania match caused by his unfortunate death. Over on SmackDown, Mysterio and Guerrero would become the tag team champions at No Way Out where they defeated MNM.
Chavo Guerrero would get into the head of Latino Heat by making him believe Mysterio was trying one-up his tag team partner. Chavo went as far as to tell his uncle to stop using the Guerrero name.
Guerrero would finally give in to his nephew's manipulation and went on to challenge Mysterio to a one-on-one match at WrestleMania 21. I For the first time in history, both tag team champions would face each other. Guerrero vs. Mysterio was the first match on the stacked card. Both partners threw everything at each other including the kitchen sink in a battle of one-up-manship.  In an incredible high-octane match that saw both superstars delivering counter for counter, Mysterio pulled off the win with a surprise pin roll up.
A few months later, what once was a friendly battle turned into a nasty fight involving the custody of Mysterio's real-life son Dominik Mysterio. After several torturous weeks, both former tag team champions would face off in a ladder match with the custody of Dominick on the line. I forgot how amazing this rivalry was and it's definitely worth a watch. Sadly, we would lose Latino Heat in November of 2005. There will never be another Eddie Guerrero. Viva La Raza!
King's WrestleMania Rewind: Stone Cold VS. Scott Hall (WrestleMania X8)
Chris King is back with another WrestleMania Rewind, looking at the NWO's Scott Hall battling Stone Cold Steve Austin at WWE WrestleMania X8 from Toronto!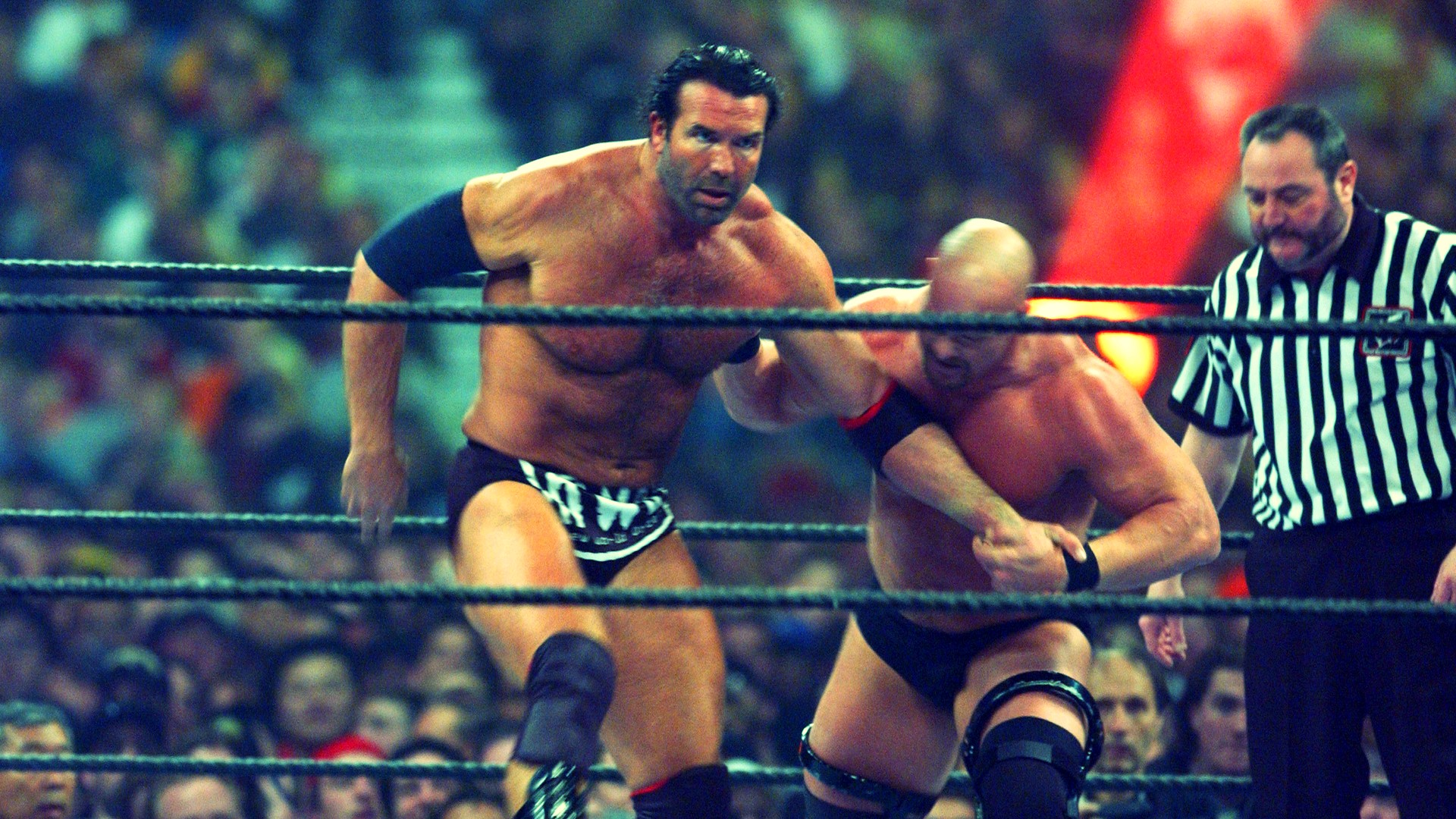 Chris King is back with another WrestleMania Rewind, looking at the NWO's Scott Hall battling Stone Cold Steve Austin at WWE WrestleMania X8 from Toronto!
Chris King is back this week with another edition of WrestleMania Rewind, where he is rewatching all the past Mania matches and feuds. This week you're in for a treat as we look back at 'Stone Cold' Steve Austin vs. Scott Hall at WrestleMania X8.
In late 2001, Vince McMahon bought out his competition WCW and acquired the rights to a plethora of talent including Booker T, Eddie Guerrero, Chris Benoit, and the iconic trio known as NWO. Hulk Hogan; Kevin Nash, and Scott Hall were hell raisers, and what better way to make a name for yourself than take out the two top superstars in the WWE The Rock, and Stone Cold?
The NWO cost Austin his chance at becoming the Undisputed Champion at No Way Out during his match with Chris Jericho. Adding insult to injury, the NWO spray-painted 'The Texas Rattlesnake' with their brand logo just like they did in WCW. As you can imagine, Austin was pissed and out for revenge against the group and primarily Scott Hall.
Hall would challenge Stone Cold to a match at WrestleMania 18. Both superstars beat the living hell out of each other leading up to this highly-anticipated match for who runs the WWE.
The glass broke and Stone Cold made his iconic entrance, and black and white NWO covered Halls' entrance alongside Kevin Nash. With the odds stacked against 'The Toughest S.O.B' could Austin or NWO prove their dominance? Sadly the NWO  broke up that very night when Hulk Hogan came to the aid of his adversary The Rock after their 'iconic' dream match. Stone Cold would ensure the victory with the Stunner. Hall would perform an Oscar-worthy sell over the finisher.
What a time to be a wrestling fan in the 2000s when nothing was impossible for WWE. Who would've thought WCW would go out of business and Hogan would make his long-awaited return to WWE?