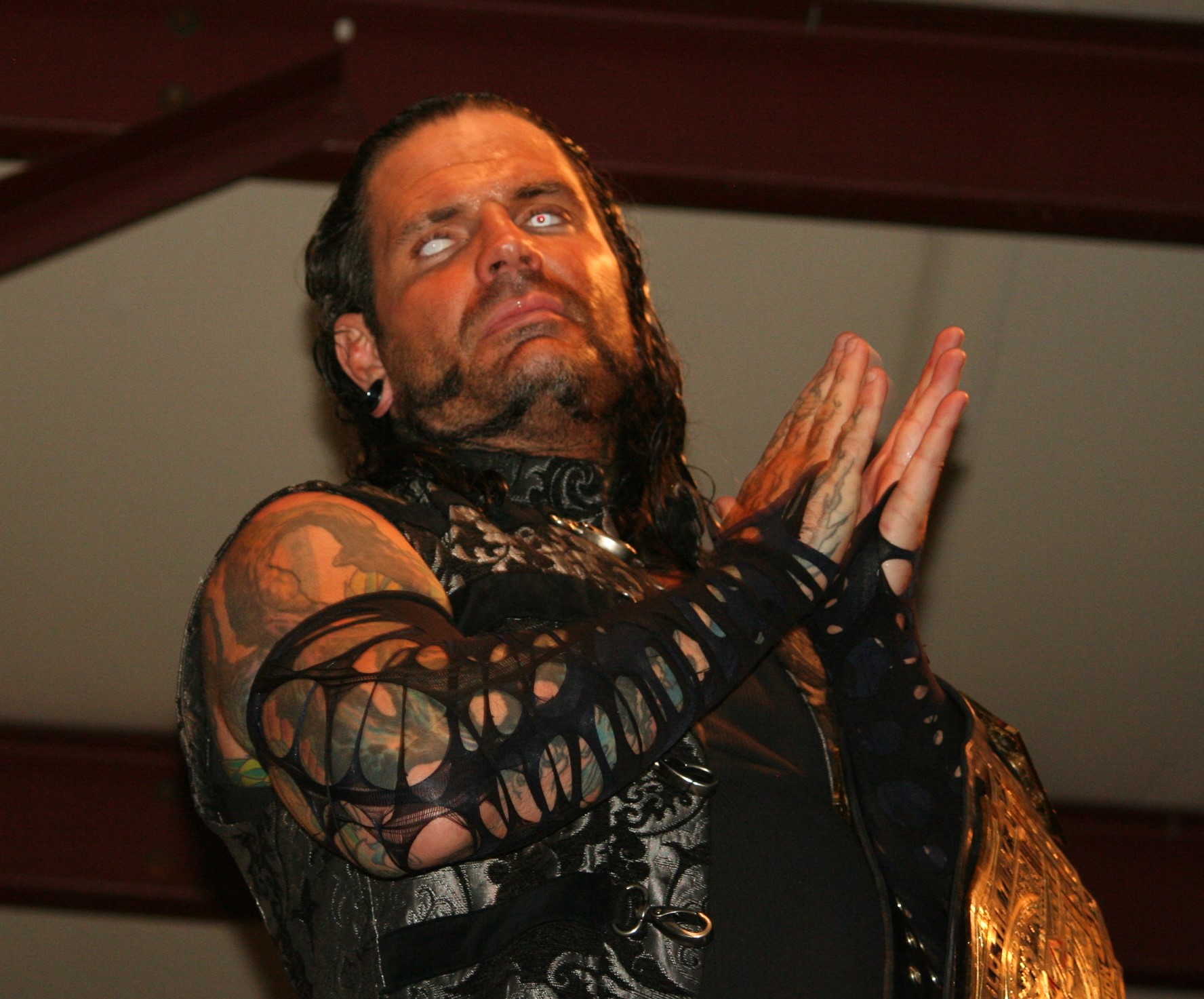 PWInsider is reporting that Raw Superstar and former WWE Champion Jeff Hardy was in Birmingham, Alabama on Tuesday. He had an evaluation of his surgically repaired shoulder after he tore his labrum and his rotator cuff back in October.
This injury occured during a six-pack match in October of 2017.
A torn rotator cuff repair via surgery is typically a 4-6 month recovery. In some cases a full recovery can take up to a year. If Hardy is in the 4-6 months category, he could be ready on the road to Wrestlemania.
My Thoughts:
With Matt Hardy and Bray Wyatt facing off again at Elimination Chamber, a Jeff Hardy return could be near. As WWE appears to be invested into the 'Broken' character adding Jeff may help this feud. I don't see why they would hold off Jeff for post Wrestlemania. I think this is legit and we could see him soon.
Please continue to follow us @theCHAIRSHOTcom and @Awesomephinatic for updates. Remember when it comes to rumors…. Always Use Your Head!