Power Rankings: Smackdown Live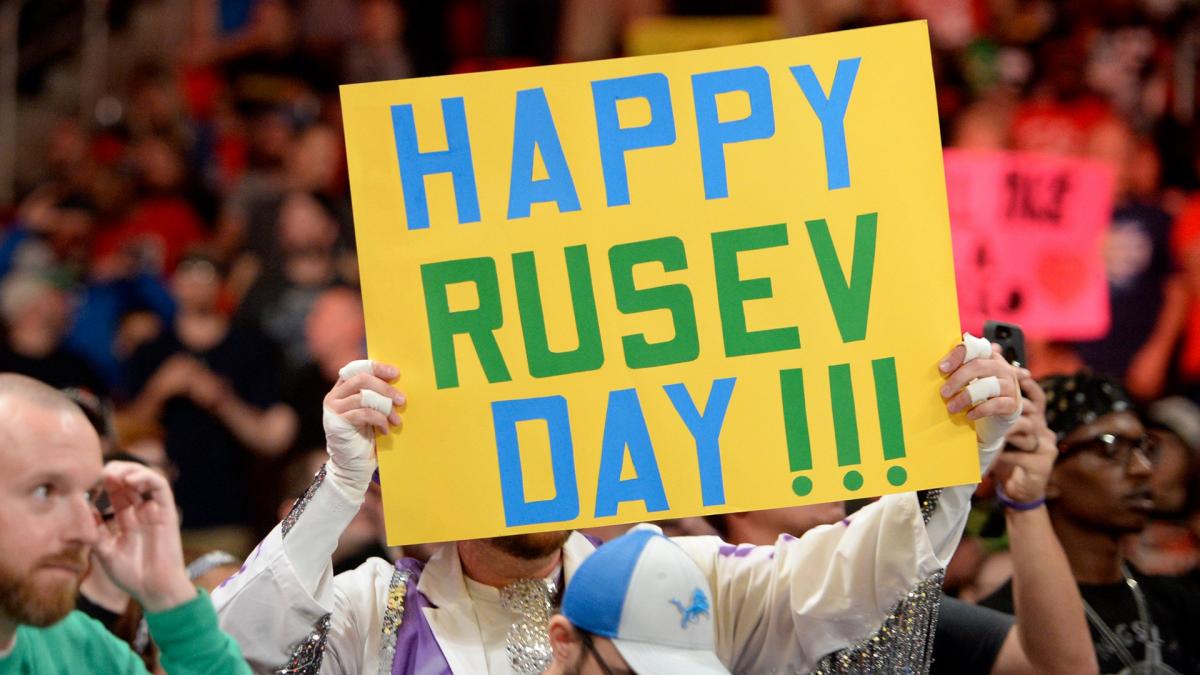 Last week was Raw, so that obviously means this week is…IMPACT WRESTLING!
…erhm…No?
Okay fine, take my fun away.
Smackdown is what the Power Rankings are about this week. Smackdown is a little easier to figure out since it's shorter and they tend to keep the more popular ones in the limelight…which is why so many people complain about no mid card. They also implemented a very suspect Top 10 system this week, that I have no faith in actually being wrestler opinion driven.
But that's not the point right now, let's just get to the Rankings:
5. Rusev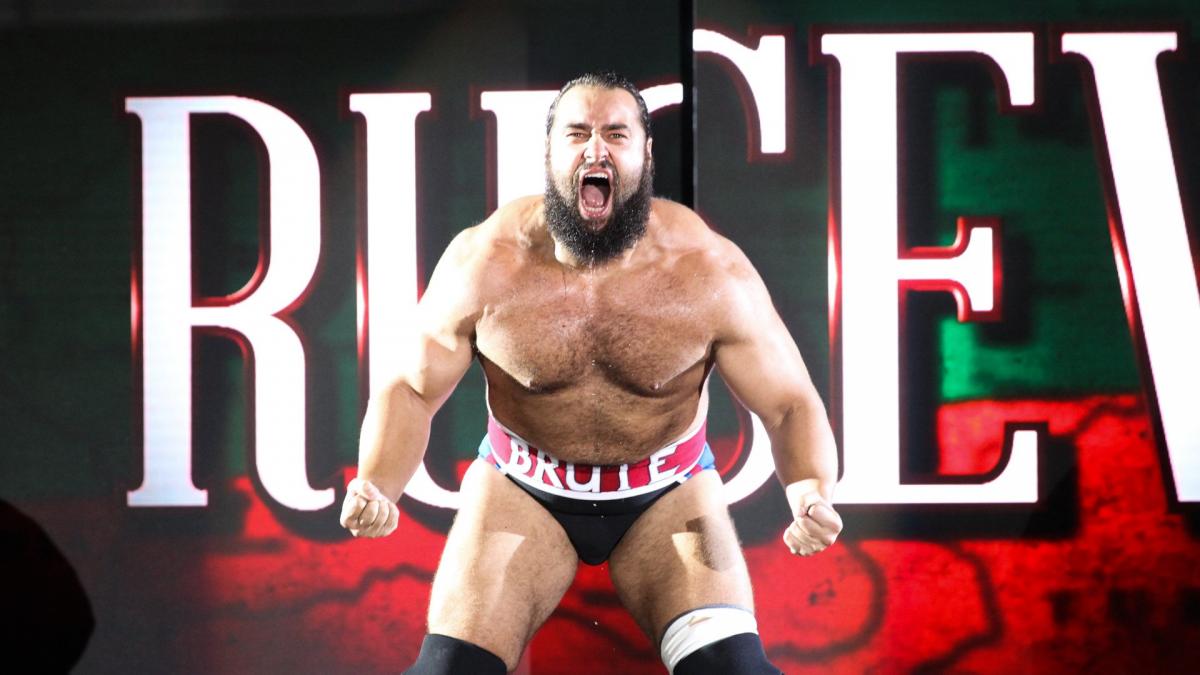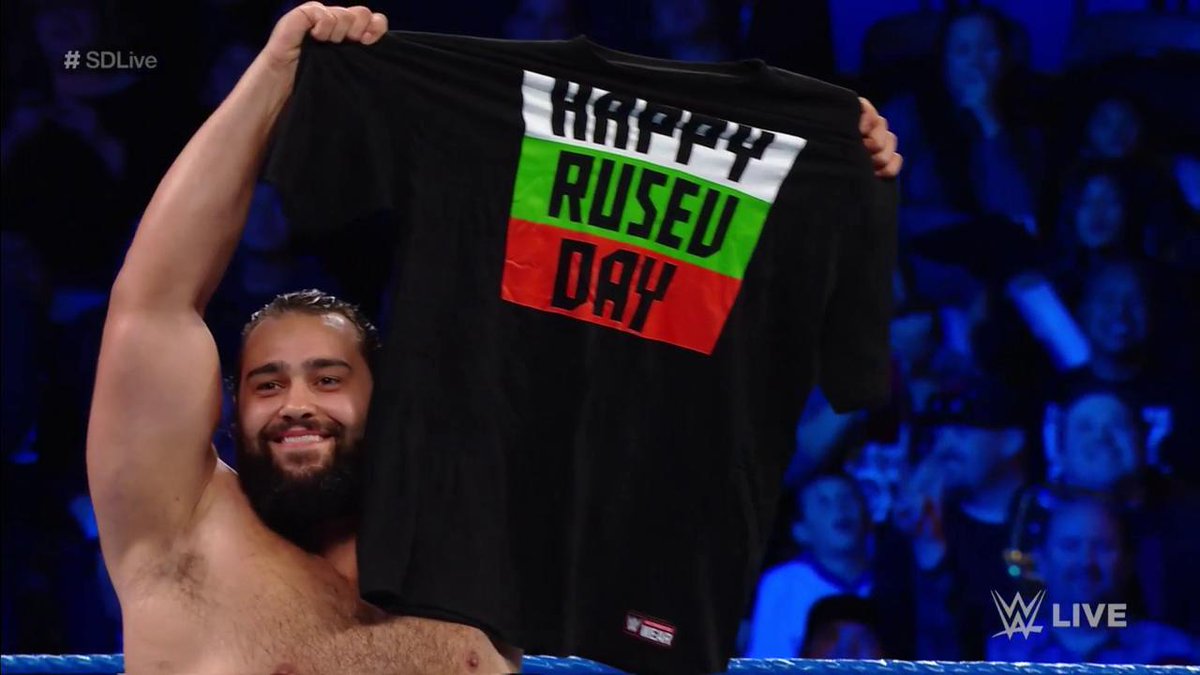 Much like with Raw, this was the hardest spot to fill out, but given the fact that Rusev Day shirts sold out at some point, the crowd chants his name at the site of him or Aiden English, and this Tuesday, Rusev Day chants were just as loud as Glorious chants, he doesn't need a belt to be towards the top of the brand. Rusev doesn't get much love in the win column last few months, but it hasn't slowed him down yet. Granted, they need to turn the corner with him soon, or we may have a Bray Wyatt situation again (guy is over but too many losses kill the suspension of disbelief and fans check out).
4. Shinsuke Nakamura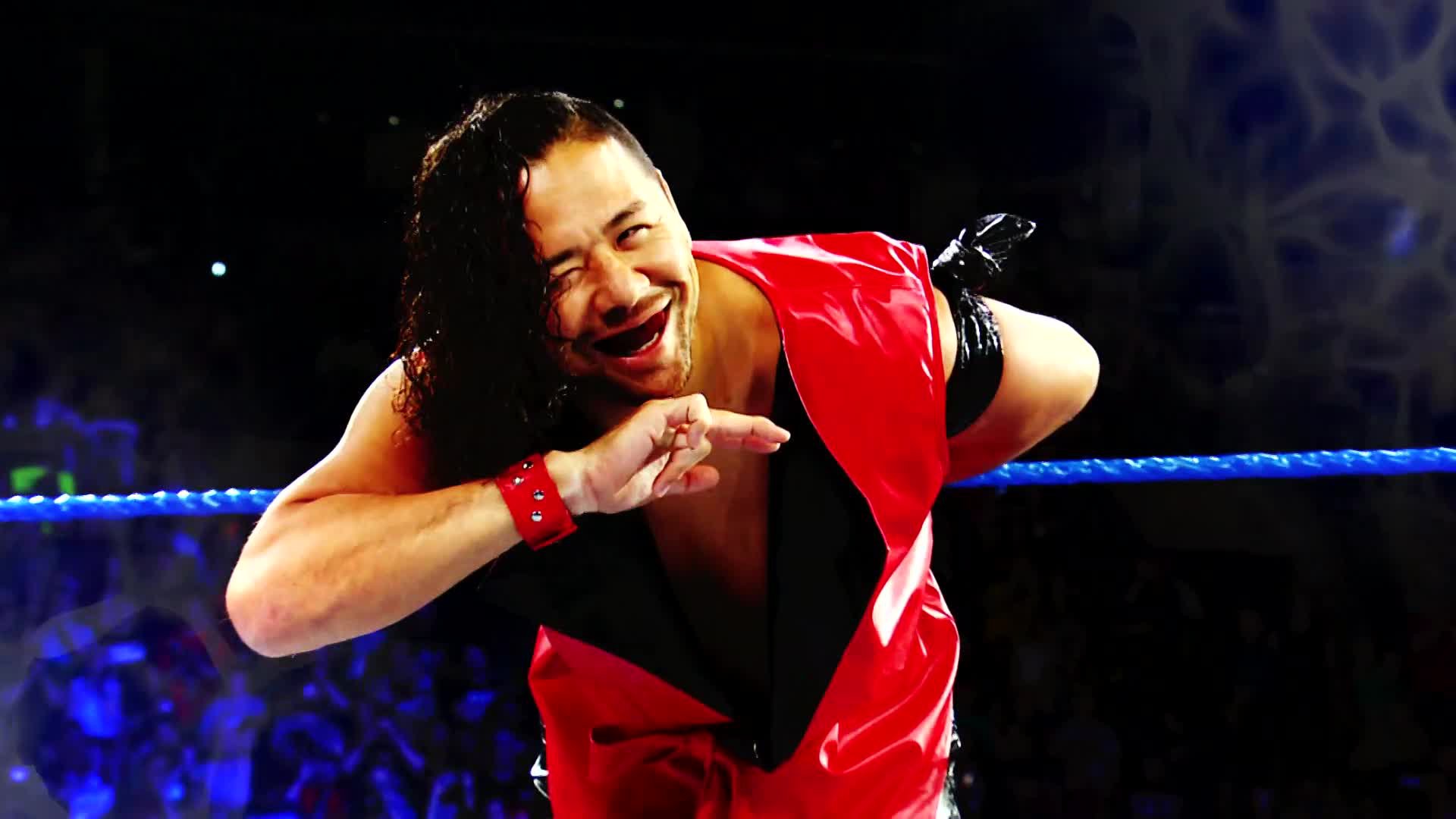 Winner of the Men's Royal Rumble, highly touted rockstar from Japan, and the man who hands out knee strikes like Oprah. Even though he hasn't had any marquee matches while being on the main roster, his resume from NXT and New Japan speak for itself. Many newer fans think he's all hype and don't know nor care about the previous accolades; so let's see if he can shut them up. We've got to wait until Wrestlemania, but maybe, finally, Shinsuke gets a championship on the main roster.
3. Kevin Owens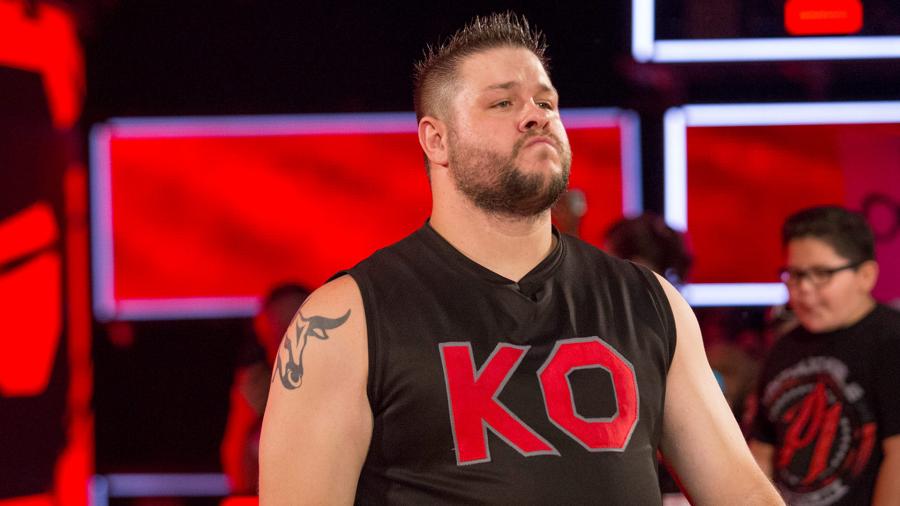 It's hard to doubt his significance to the Smackdown brand since coming over, as well as his position in the storylines. The reason he's 3 and not 2, is simply because his Guardian Angel seems to have a little more support on his side. The momentum isn't really with either member of Kevin and Sami, but Owens' has the resume to keep him as a legitimate contender. Even if this storyline is awkward, the matches are forgettable with some dumb gimmicked ending, and seem to be establishing Daniel Bryan's comeback more than get itself over…the people in the arc add a level of interest.
2. Sami Zayn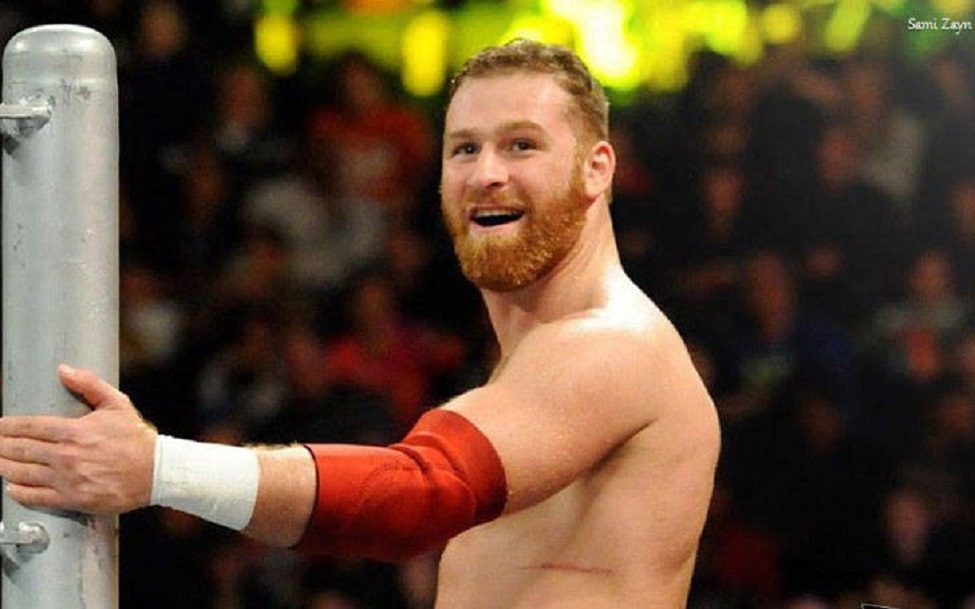 His Mixed Match Challenge pairing with Becky Lynch helped to reestablish his sympathy, the fact that he seems like the abused half in the "Kami" relationship also builds sympathy. So the level of care that was missing before this "Guardian Angel" run has returned, and now would be a perfect time to give Zayn a belt. Regardless of if he stays heel or goes back to face, people would be invested in the character again. A main event storyline, the rub from one of the most beloved women in the WWE right now, Zayn is setup for big things.
1. AJ Styles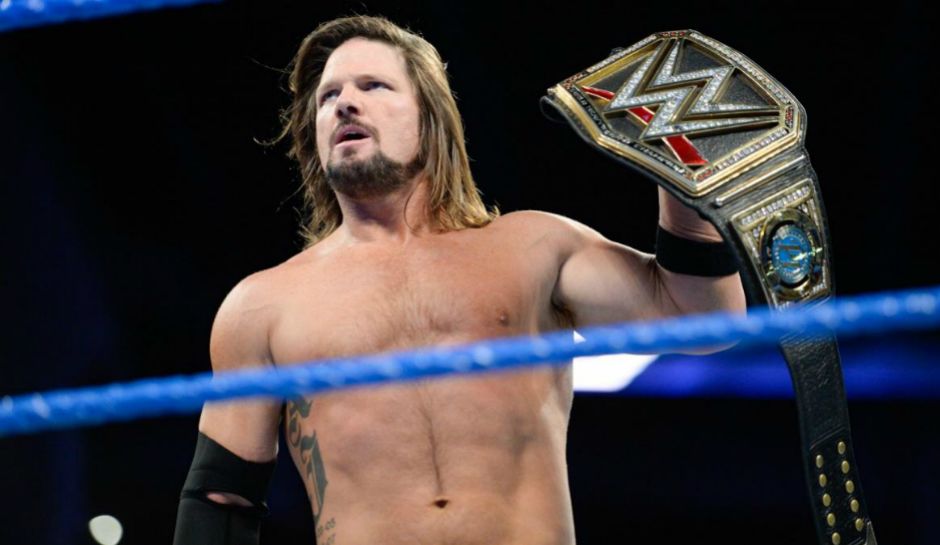 Well I agree with the Top 10 here, but that's also because he's AJ Styles. The WWE Champion is one of the few wrestlers on the roster that is basically universally beloved. His storyline is giving Sami Zayn a prominent role in the main event also speaks to his star power. Even if people are growing tired of the storyline direction, I doubt people are getting tired of AJ Styles. Even if he doesn't go into Wrestlemania as champion, his value to the Smackdown Brand and WWE in general is priceless.
Now unlike the Smackdown Top 10, Charlotte isn't on my list because she's stuck in a feud to try and legitimize the Riott Squad and the Smackdown women's division isn't overly threatening. Sure it's got Becky and Naomi, but they haven't been portrayed as on Charlotte's level. Bobby Roode could've been argued also, but the fact that Rusev has the fan's hearts just as much, if not a little more, proves he's still got some room to grow with the belt.
After Fastlane we can revisit things, but it should be interesting what goes on with the Kevin and Sami situation.