Ronda Rousey News And Notes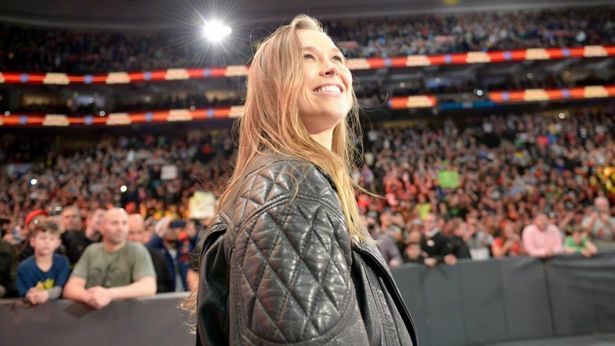 Per PWInsider, Ronda Rousey has been at the Performance Center and in Stamford this week preparing to start her run in WWE. She is not expected to wrestle until WrestleMania. According to most outlets she is slated for a mixed tag match at Wrestlemania. With her contract signing happening on television this Sunday, most expect her Wrestlemania angle to start there. Rumoured names to team with her include The Rock, Kurt Angle and Braun Strowman, it is yet to be determined who it may be.
In addition Rousey is also being inducted into the International Sports Hall of Fame. The Former UFC Women's Bantamweight Champion Ronda Rousey, has broken down many barriers and is a global star.
The 2018 Class will also include the following:
UFC heavyweight champion Bas Rutten, The Amazing Race host and bungee jumper Phil Keoghan and world powerlifting champions Dr. Terry Todd and Dr. Jan Todd.
My Thoughts:
I believe it's absolutely fantastic that she is being inducted into a Hall of Fame. She put Women's MMA on the map and hopefully does the same with WWE. I'm glad that she has been training at the Performance Center. As far as a partner at Wrestlemania The Rock is the best name. This is largely unlikely due to his movie career and insurance issues. I look for it to be either Strowman or Angle and I lean Strowman.
Please continue to follow us and share our articles. Checkout the podcasts and more. You can see all the latest content @theCHAIRSHOTcom. Follow @Awesomephinatic for news updates and fantastic opinion. Remember when it comes to rumors…. Always Use Your Head!