The Broken Road: Plans for Matt Hardy at WrestleMania 34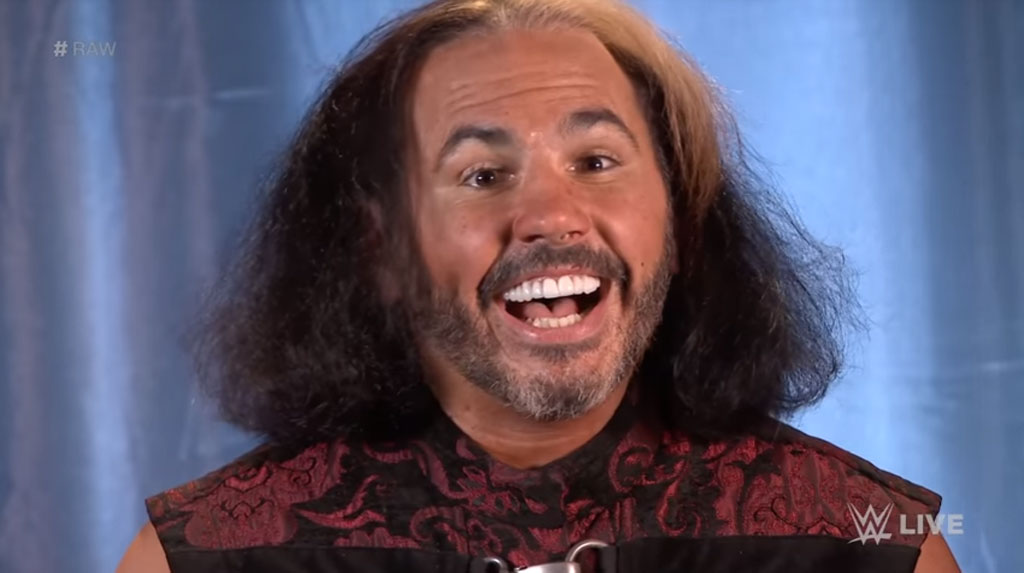 Matt Hardy is still Woken, still bent on deletion and still not reaching his full potential. In the past few months, Woken Matt Hardy has not gained any character development, nor has he done much other than laugh at the camera once in a while. This made me wonder what exactly WWE is going to give Matt Hardy at WrestleMania this year. Unfortunately, judging by the lack of creative direction with the character, it looks as if it could be nothing. Or worse, it could be another three months of the static feud with Bray Wyatt.
Bray Wyatt and His Booking
The Matt Hardy and Bray Wyatt feud has been in effect for a very long time on WWE programming. Possibly too long. The beginning was fiery hot with all sorts of fun promos and an introduction to Woken Matt, but it slowly began to fizzle out when WWE would continuously deny it a proper payoff. The main problem with Matt Hardy and Bray Wyatt was the problem in most Bray Wyatt feuds: a lack of progression.
Bray Wyatt's feuds seem to be a flavor of the month. They're fun and exciting for a few weeks and then they slowly become repetitive and overdone. There is such a thing as too many jumbotron promos. His matches may deliver sometimes, but it seems that WWE gets excited about a new Bray storyline only to forget about it a week later, providing it with no clear direction. Look at Bray Wyatt vs. Finn Balor, they had a few decent matches and there was no incentive to keep the feud going. Sister Abigail was supposed to make her appearance at TLC 2017, but Bray was out for an illness that day and WWE has not pulled the trigger since. Granted it may have gone poorly, but it was something to spice up a dead feud.
In addition, they were granted their first match against each other at Raw 25, which seemed like a big deal, but it really only brought an anticlimactic match finish with no indication of where to go next. They've been thrown in bouts together since then such as the Royal Rumble (where they eliminated each other at the same time) and a recent fatal five way match on Raw where Wyatt ate the pin. Other than those instances and costing each other matches though, what has changed?
The Solution: Storyline Progression
Nothing in this feud is exciting anymore because it is already played out. However, since I do not see any other way for Matt Hardy to get on the WrestleMania card, I believe the feud is salvageable. In order to get this feud to the top of Raw, WWE needs to frame it differently and give it more air time. They should frame it as an eternal struggle between two equal powers. They've already planted seeds of this, but in order to expand they need it to translate to the ring.
I like what they did at the Royal Rumble where they eliminated each other, but I say take it a step further. This needs to be like a bad movie, and to do that it needs some smidge of creativity and over-dramatization from all parties involved. Hardy and Wyatt should have a few matches before a big WrestleMania rubber match, but here's the kicker: there should never be a winner in any of their matches until the April spectacular. I want all the stops pulled. Double count outs, double pins, dual disqualifications, almost as if they know what each other's thinking every single match. That would really ramp up the humor that this feud desperately needs. Of course it cannot be overly repetitive, but each match needs to have a unique stalemate ending.
The Final Payoff
In order to end the rivalry once and for all, they should then have a match at WrestleMania – a falls count anywhere match in order to determine the true superior. To book this, Matt Hardy should go over, therefore recruiting Bray Wyatt to his Woken Wisdom. This would then take the relationship into a whole new direction as Bray can exercise his other creative abilities and not be hamstrung to the same nonsensical character. This could lead to a tag title run and much much more for the two, and Bray Wyatt would officially be Woken (and maybe get Senor Benjamin in there too?).
This storyline needs more layers and depth to become the thing that WWE wants it to be. By taking the correct steps and giving it the time it needs, this feud has the potential to be the most unique thing on WWE television. Until then though, I guess we'll just be hearing laughs.
Can a Queen of the Ring Event Work in Today's WWE?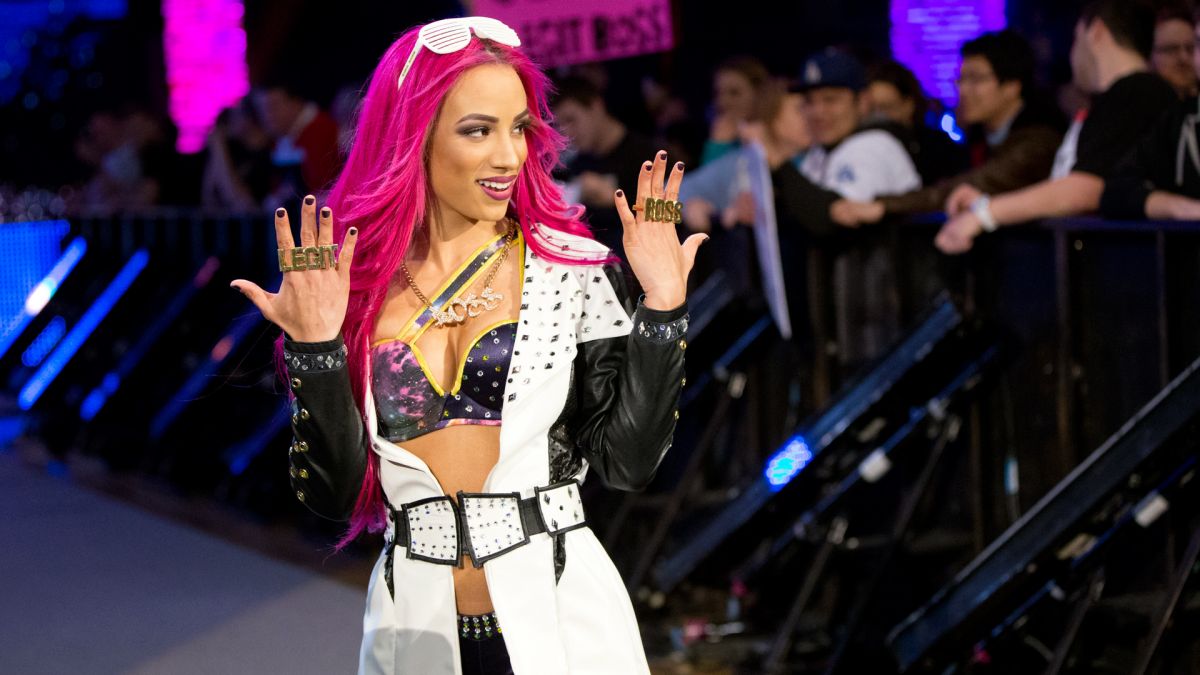 Rumors are swirling about WWE bringing back a throwback event for the next all-women's PPV.  A Queen of the Ring tournament sounds like a good idea as a focal point for the PPV considering the ever-evolving Women's Evolution.
Many fans remember the King of the Ring, which was considered one of the big five PPVs for WWE back in the 1990s.  King of the Ring had its ups and downs, but it was mostly known for the birth of Austin 3:16.  The iconic moment still stands the test of time twenty two years later, however others such as Owen Hart, Triple H, and Edge certainly benefited from the once-prestigious tournament.
After Brock Lesnar's win in 2002, King of the Ring slowly began to fade out. The last tournament was in 2015,where Bad News Barrett would later become King Barrett to celebrate the win. Before that was the infamous King Sheamus, who won the one prior back in 2010.
The allure and beneficial factor of King of the Ring definitely dissipated by the time it was brought back. King of the Ring used to be a big deal, meaning that the winner was definitely en route to a huge push or a WWE Championship opportunity down the road. The accolade was something that a few men could add to their list of accomplishments.
So let's fast forward to now with these Queen of the Ring ideas. Could this really work in today's WWE that is struggling to create lasting moments and new stars?
It depends on the commitment factor for the company; and that lies on the success and reception of the event if it did happen.  There is certainly use for it, as the tournament can be used to elevate talent such as Ruby Riott, Peyton Royce, or Sasha Banks.  On the flip side, it wouldn't be no surprise if someone such as Alexa Bliss or Mandy Rose could take the win to garner extra heat for their respective character.  That would certainly work, as Bliss is an example of someone who is very much over and the company seems to be completely behind her.
Consistency also matters, in which it is crucial to make the Queen of the Ring idea work. That goes hand in hand with the storytelling aspect that the company has been struggling with for some time now. Gaps in logic with missed opportunities have done more harm than good, and with Evolution's success, it wouldn't be fair to the women if Queen of the Ring was one and done thanks to those poor factors.
Queen of the Ring is a great idea that could certainly help the Women's Division.  Having the tournament at the Women's PPV would create interest for fans that want something to look forward to.  There is no doubt that the talent would shine during the Queen of the Ring – even the potential for possible Match of the Year candidates is high at an event such as this. 
WWE has all of the tools to make this a success if at all possible this is true.  Overall, it would be beneficial for the Women's Division, and it will help the Evolution become full circle –something that the Division is meant to be.
Let us know what you think on social media @theCHAIRSHOTcom and always remember to use the hashtag #UseYourHead!
SmackDown Live: Should The Miz Become A Babyface?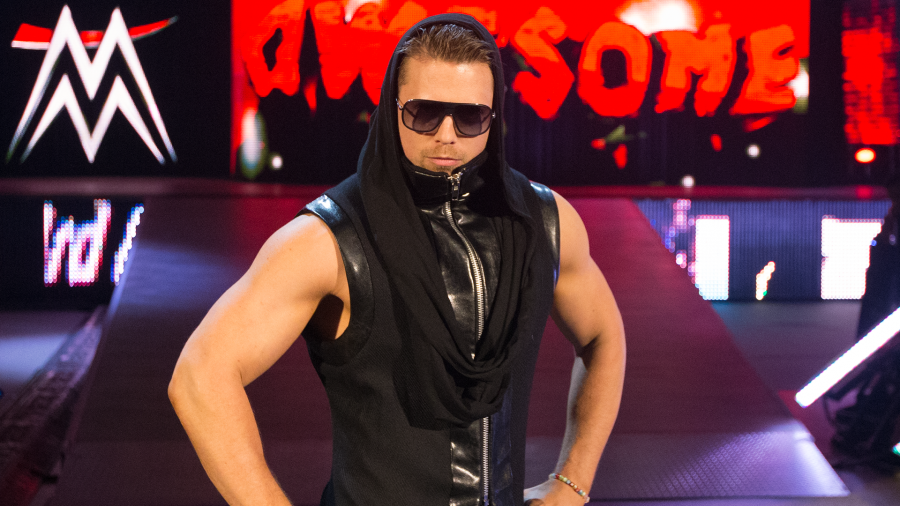 The Miz is a natural-born heel. the kind of performer who is so over the top, you cannot help but love him and hate him at the same time. David Levin asks if he should turn face.

I have always subscribed to a theory in professional wrestling that if one superstar becomes a heel, one must become a babyface. Unless the two characters are able to perform the very difficult "double turn" then which wrestlers draw the short straw becomes a decision for the creative team and the people that truly matter – the McMahon clan.
I am not a fan of Daniel Bryan's most recent heel turn, but understand how his character was a bit stale. Having him beat A.J. Styles for the WWE title was the right move, but might have been at the wrong time. The feud between two of the best in-ring performers in WWE is a dream matchup that was waiting to happen. The residual effect, however, has made things a bit cramped for some performers, most notably The Miz.
It's hard to see both Bryan and The Miz, two of the best who feed off each other, on the same side of the fence. It also begs the question – should WWE, in turn, make The Miz a babyface and create an arc that finds these two face-to-face at WrestleMania 35 with the company title on the line?
The Miz is a natural-born heel. the kind of performer who is so over the top, you cannot help but love him and hate him at the same time. He is  a combination of Chris Jericho, Ric Flair and Gino Hernandez wrapped tightly into an explosive character who gets over with the fans and draws heat when he needs to.
Heels were supposed to control matches in years gone by and knew when to sell for an opponent and let a match speak for itself. With Maryse by his side, he is every bit Tully Blanchard with Baby Doll, and when given a microphone to accentuate his persona he is WWE gold.
Why he does not have a title around his waist right now is a mystery yet to be solved. A confrontation with Bryan, who is the top heel by far on the blue brand, with the WWE fanbase squarely in his corner is another angle the creative team should look long and hard at pulling off.
The reality star turned professional wrestler turned movie star should still be considered an underrated commodity for what he does on screen and how he is a money maker off camera. But in honesty, taking his current character and changing his position from heel to babyface might be his biggest challenge in WWE to date.
Let us know what you think on social media @theCHAIRSHOTcom and always remember to use the hashtag #UseYourHead!