The Broken Road: Plans for Matt Hardy at WrestleMania 34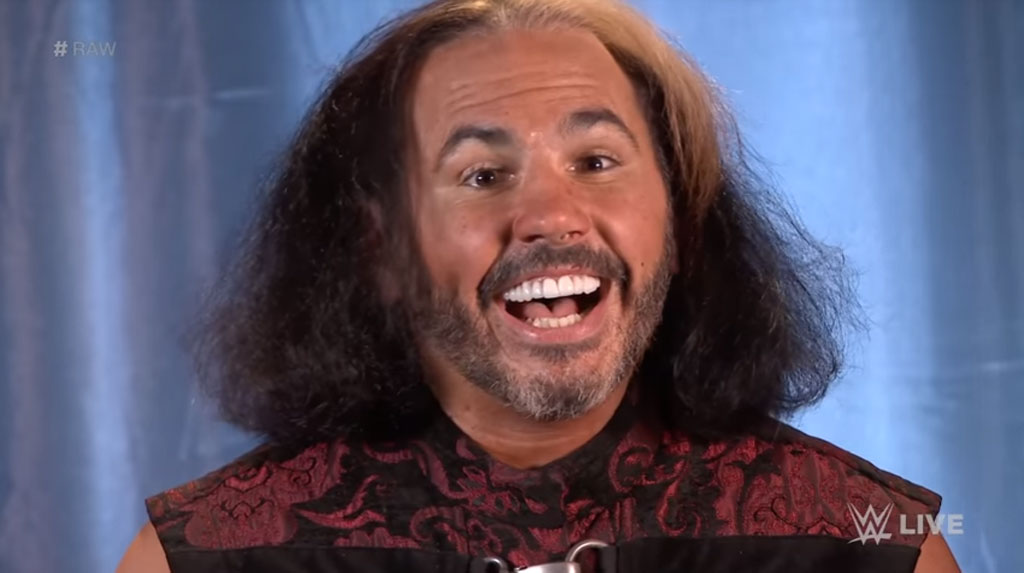 Matt Hardy is still Woken, still bent on deletion and still not reaching his full potential. In the past few months, Woken Matt Hardy has not gained any character development, nor has he done much other than laugh at the camera once in a while. This made me wonder what exactly WWE is going to give Matt Hardy at WrestleMania this year. Unfortunately, judging by the lack of creative direction with the character, it looks as if it could be nothing. Or worse, it could be another three months of the static feud with Bray Wyatt.
Bray Wyatt and His Booking
The Matt Hardy and Bray Wyatt feud has been in effect for a very long time on WWE programming. Possibly too long. The beginning was fiery hot with all sorts of fun promos and an introduction to Woken Matt, but it slowly began to fizzle out when WWE would continuously deny it a proper payoff. The main problem with Matt Hardy and Bray Wyatt was the problem in most Bray Wyatt feuds: a lack of progression.
Bray Wyatt's feuds seem to be a flavor of the month. They're fun and exciting for a few weeks and then they slowly become repetitive and overdone. There is such a thing as too many jumbotron promos. His matches may deliver sometimes, but it seems that WWE gets excited about a new Bray storyline only to forget about it a week later, providing it with no clear direction. Look at Bray Wyatt vs. Finn Balor, they had a few decent matches and there was no incentive to keep the feud going. Sister Abigail was supposed to make her appearance at TLC 2017, but Bray was out for an illness that day and WWE has not pulled the trigger since. Granted it may have gone poorly, but it was something to spice up a dead feud.
In addition, they were granted their first match against each other at Raw 25, which seemed like a big deal, but it really only brought an anticlimactic match finish with no indication of where to go next. They've been thrown in bouts together since then such as the Royal Rumble (where they eliminated each other at the same time) and a recent fatal five way match on Raw where Wyatt ate the pin. Other than those instances and costing each other matches though, what has changed?
The Solution: Storyline Progression
Nothing in this feud is exciting anymore because it is already played out. However, since I do not see any other way for Matt Hardy to get on the WrestleMania card, I believe the feud is salvageable. In order to get this feud to the top of Raw, WWE needs to frame it differently and give it more air time. They should frame it as an eternal struggle between two equal powers. They've already planted seeds of this, but in order to expand they need it to translate to the ring.
I like what they did at the Royal Rumble where they eliminated each other, but I say take it a step further. This needs to be like a bad movie, and to do that it needs some smidge of creativity and over-dramatization from all parties involved. Hardy and Wyatt should have a few matches before a big WrestleMania rubber match, but here's the kicker: there should never be a winner in any of their matches until the April spectacular. I want all the stops pulled. Double count outs, double pins, dual disqualifications, almost as if they know what each other's thinking every single match. That would really ramp up the humor that this feud desperately needs. Of course it cannot be overly repetitive, but each match needs to have a unique stalemate ending.
The Final Payoff
In order to end the rivalry once and for all, they should then have a match at WrestleMania – a falls count anywhere match in order to determine the true superior. To book this, Matt Hardy should go over, therefore recruiting Bray Wyatt to his Woken Wisdom. This would then take the relationship into a whole new direction as Bray can exercise his other creative abilities and not be hamstrung to the same nonsensical character. This could lead to a tag title run and much much more for the two, and Bray Wyatt would officially be Woken (and maybe get Senor Benjamin in there too?).
This storyline needs more layers and depth to become the thing that WWE wants it to be. By taking the correct steps and giving it the time it needs, this feud has the potential to be the most unique thing on WWE television. Until then though, I guess we'll just be hearing laughs.
King's WrestleMania Rewind: Stone Cold VS. Scott Hall (WrestleMania X8)
Chris King is back with another WrestleMania Rewind, looking at the NWO's Scott Hall battling Stone Cold Steve Austin at WWE WrestleMania X8 from Toronto!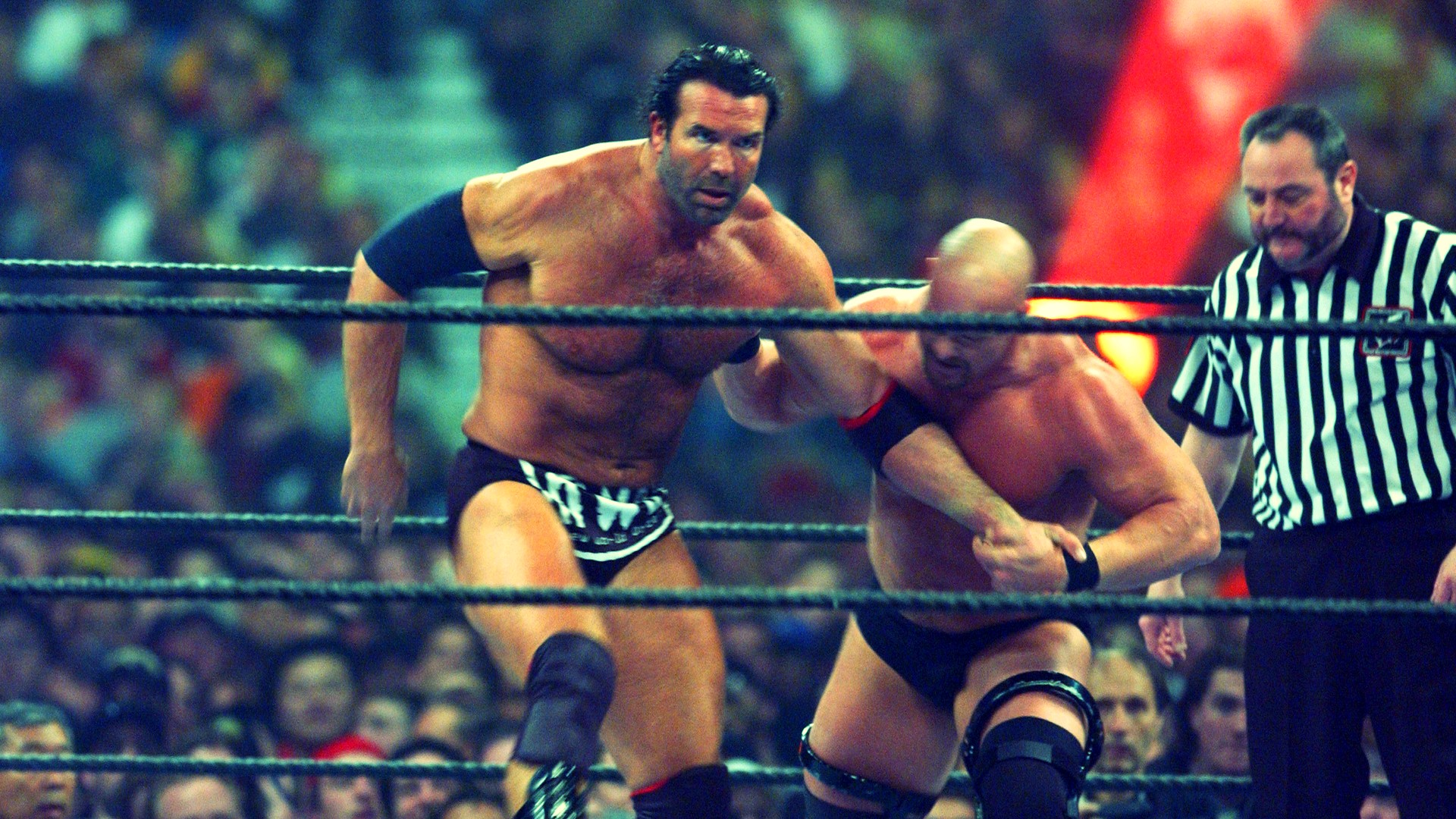 Chris King is back with another WrestleMania Rewind, looking at the NWO's Scott Hall battling Stone Cold Steve Austin at WWE WrestleMania X8 from Toronto!
Chris King is back this week with another edition of WrestleMania Rewind, where he is rewatching all the past Mania matches and feuds. This week you're in for a treat as we look back at 'Stone Cold' Steve Austin vs. Scott Hall at WrestleMania X8.
In late 2001, Vince McMahon bought out his competition WCW and acquired the rights to a plethora of talent including Booker T, Eddie Guerrero, Chris Benoit, and the iconic trio known as NWO. Hulk Hogan; Kevin Nash, and Scott Hall were hell raisers, and what better way to make a name for yourself than take out the two top superstars in the WWE The Rock, and Stone Cold?
The NWO cost Austin his chance at becoming the Undisputed Champion at No Way Out during his match with Chris Jericho. Adding insult to injury, the NWO spray-painted 'The Texas Rattlesnake' with their brand logo just like they did in WCW. As you can imagine, Austin was pissed and out for revenge against the group and primarily Scott Hall.
Hall would challenge Stone Cold to a match at WrestleMania 18. Both superstars beat the living hell out of each other leading up to this highly-anticipated match for who runs the WWE.
The glass broke and Stone Cold made his iconic entrance, and black and white NWO covered Halls' entrance alongside Kevin Nash. With the odds stacked against 'The Toughest S.O.B' could Austin or NWO prove their dominance? Sadly the NWO  broke up that very night when Hulk Hogan came to the aid of his adversary The Rock after their 'iconic' dream match. Stone Cold would ensure the victory with the Stunner. Hall would perform an Oscar-worthy sell over the finisher.
What a time to be a wrestling fan in the 2000s when nothing was impossible for WWE. Who would've thought WCW would go out of business and Hogan would make his long-awaited return to WWE?
King's WrestleMania Rewind: Seth Rollins vs. Kevin Owens (WWE WrestleMania 36)
Chris King takes a look at the most underrated WWE WrestleMania matches, and starts off with Seth Rollins battling Kevin Owens at WrestleMania 36!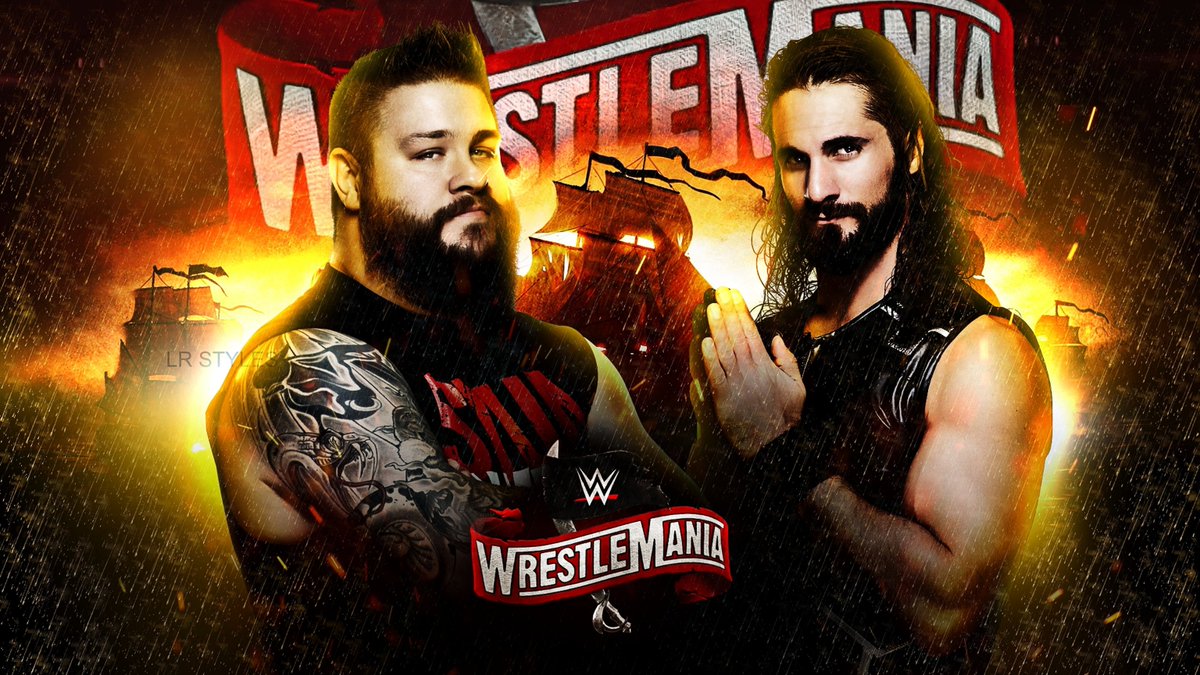 Chris King takes a look at the most underrated WWE WrestleMania matches, and starts off with Seth Rollins battling Kevin Owens in the WWE Performance Center at WrestleMania 36!
Chris King is starting a new series heading into WrestleMania season dubbed WrestleMania Rewind. Each week he'll be going back and sharing his insight over underrated matches at the Show of Shows. First up, is Kevin Owens vs. "The Monday Night Messiah" Seth Rollins at WrestleMania 36.
At the 2019 edition of Survivor Series, Rollins sacrificed himself during the men's traditional match allowing SmackDown to ultimately gain the victory. The following night the self-proclaimed Messiah, berated the whole roster but KO was not having any part of it. Owens quickly became a huge barrier in Rollins' cause for the greater good. The Authors of Pain attacked Owens with Rollins' character in question.
Owens finally had enough of his rival's mind games and torment and challenged Rollins to a match on the Grandest Stage Of Them All. Rollins mockingly accepted his challenge and the match was made official for night one of WrestleMania. Owens came out of the gate beating the holy hell out of the Monday Night Messiah trying to achieve his long-awaited moment at Mania but, Rollins tried to steal a disqualification victory by using the ring bell.
Owens hellbent on revenge provoked Rollins into turning their encounter into a no-disqualification contest where the fight could be taken all over the empty arena. The highlight of the match, was when KO used the WrestleMania sign to deliver a thunderous senton bomb through the announce table. Owens would secure the victory with a Stunner in an incredible match. Despite having no crowd during the pandemic era, both KO and Rollins put on an intense performance under the brightest lights.
In my personal opinion, this was a great feud that helped both superstars in their transformation as compelling characters for years to come.